Casas Brancas is a family-owned boutique hotel & spa in sunny Buzios, Brazil. Located on the hillside overlooking the sea and Orla Bardot, Casas Brancas (White Houses) is a short walk from the city's best boutiques, cafes, and ice cream shops. Its in-house restaurant is one of our favorite hotel restaurants in Brazil.
Established in 1974 as a guest house with only four rooms, the hotel grew and stretched over time, adding to the structure and services as Buzios evolved from a fishing village to an international destination. The owners' collection of treasures from travels punctuate the interior and garden areas.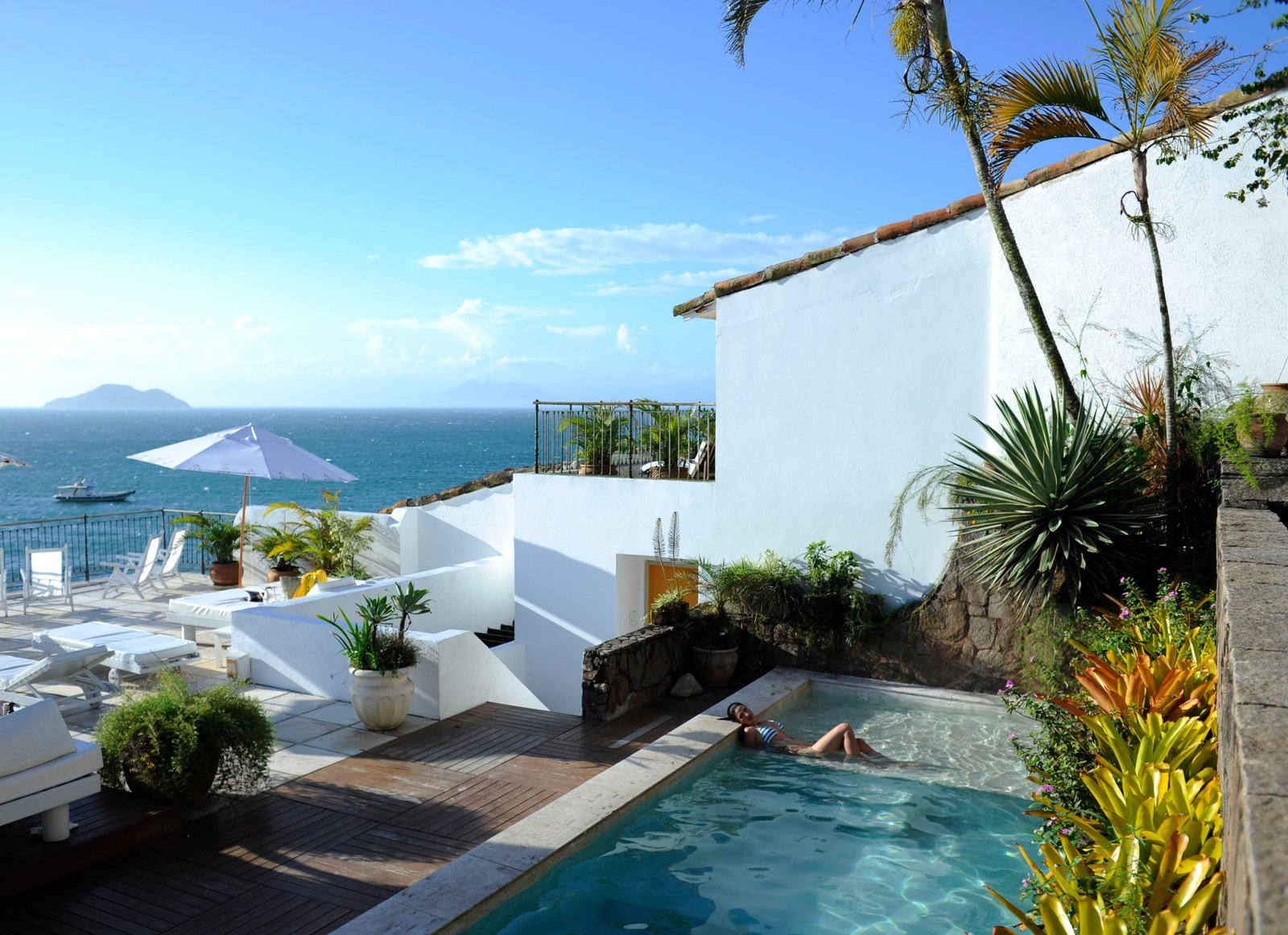 Amenities
The hotel features a spa with a jacuzzi and steam room, swimming pool, gym, restaurant, meeting room, and Mediterranean-style terrace offering panoramic views of the sea.
Room service is available from 7:30 AM till 11:00 PM. The 74 Restaurant was established at the end of 2015. It is open daily for lunch and dinner. The restaurant admits children age of five and older, but this is a place you might enjoy more as a couple.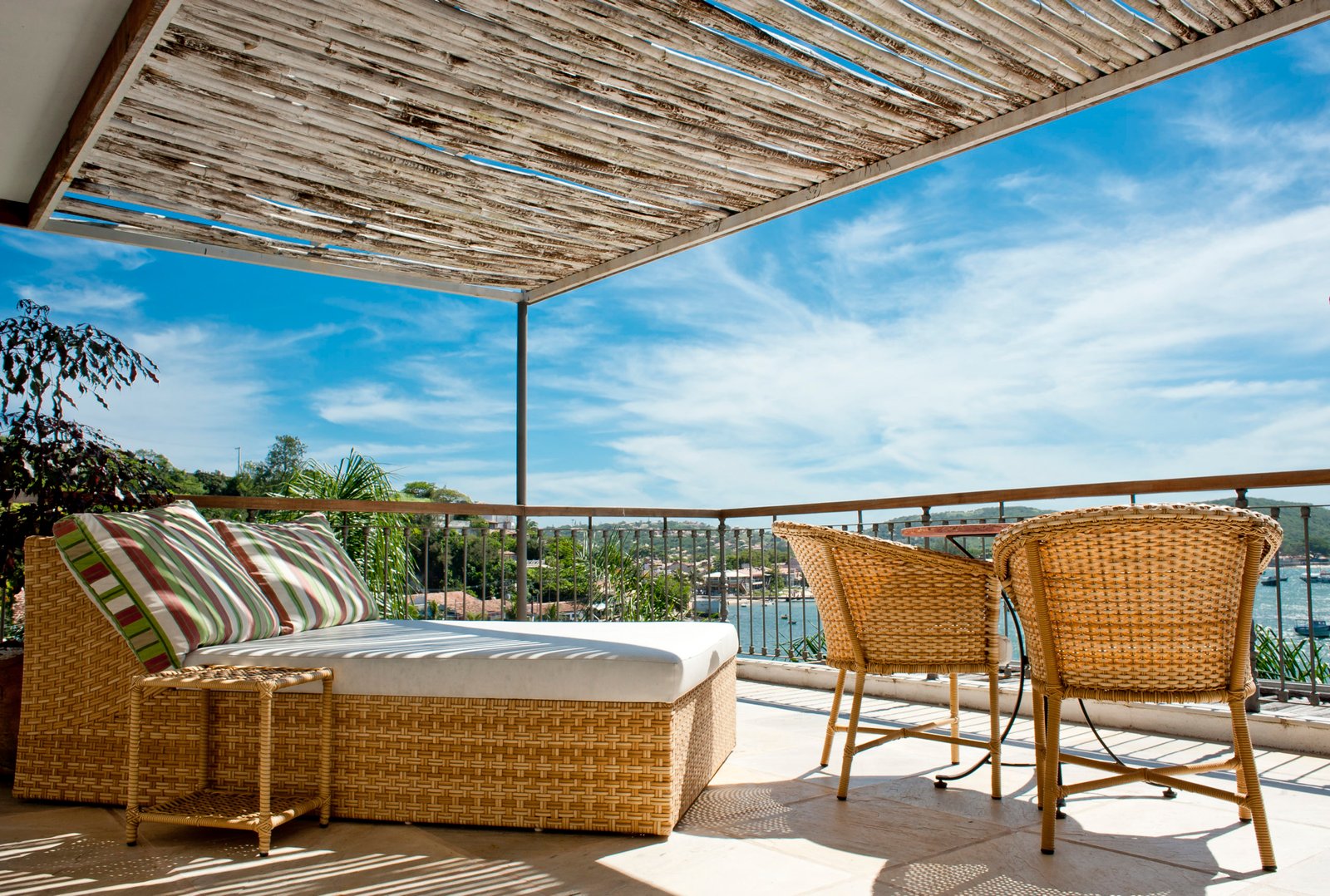 Accommodation 
Each guest room is unique. Guest rooms at Casas Brancas let the setting speak–natural light and sea views. In-room amenities include high-thread count cotton sheets and goose down pillows and cushions.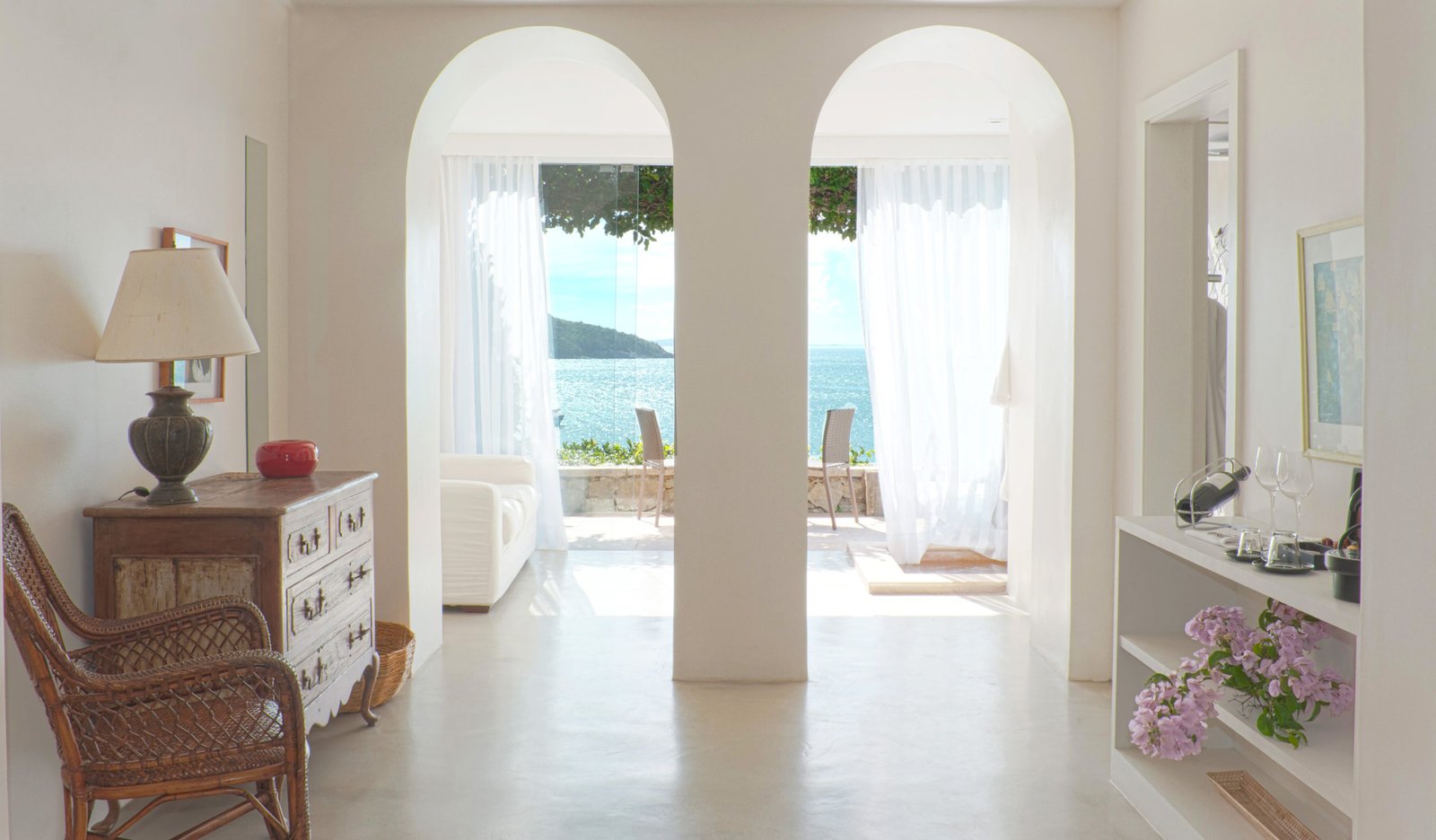 The Loft
Measuring approximately 1722 square feet, this rooftop room features a private elevator, a veranda with sun loungers facing the sunset, two bathrooms, and a kitchen.
The Suite
At approximately 646 square feet, The Suite features an inside plunge pool, a balcony overlooking Armação Bay, a sofa, and a Nespresso coffee machine.
Master Suite
Master Suites at Casas Brancas range in size from 463 to 538 square feet. They feature balconies with armchairs or loungers.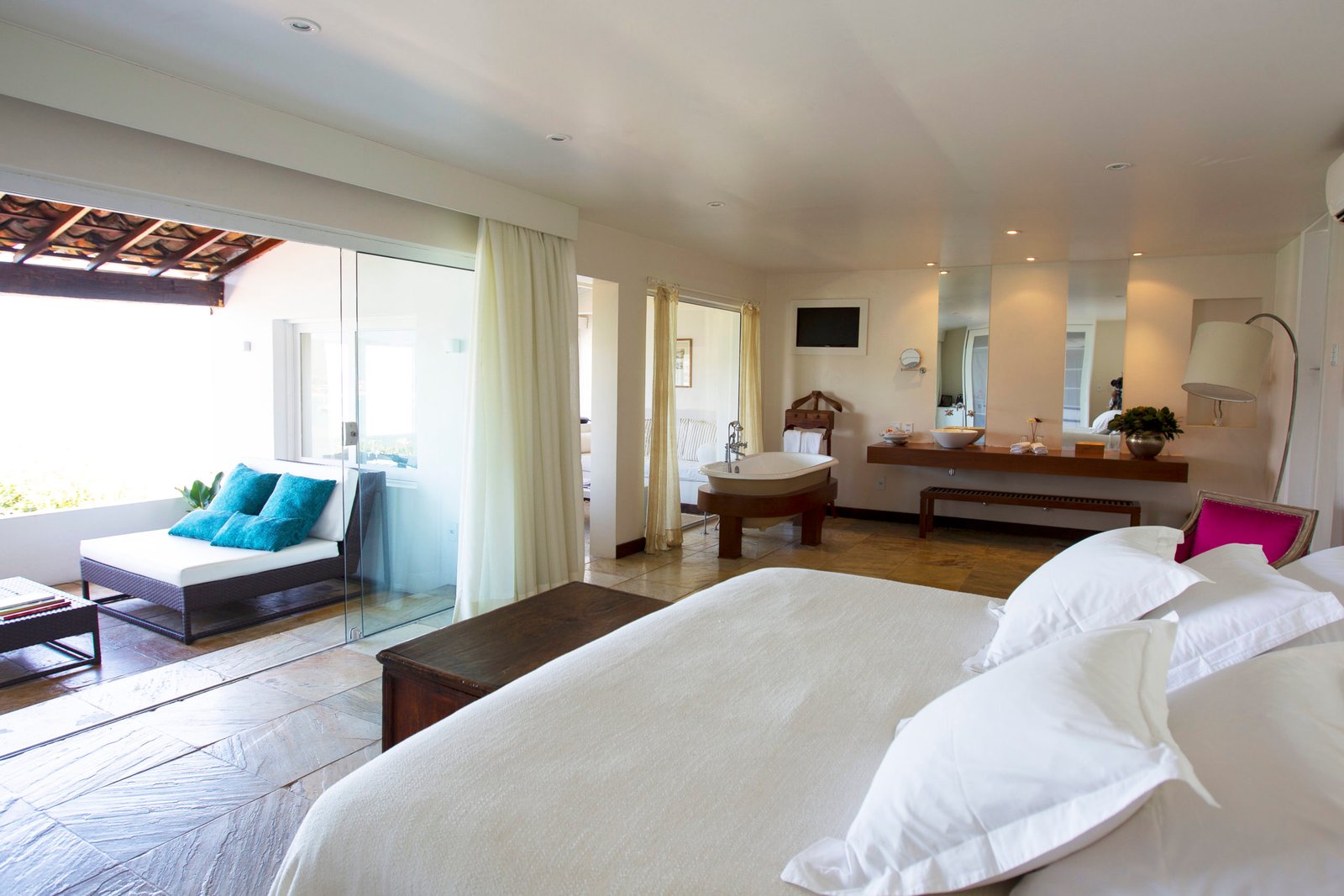 Junior Suite
At approximately 484 square feet, the Junior Suite is decorated with soft white and straw tones. This room features a bathtub, and chairs on the balcony.
Deluxe
Deluxe category of rooms at Casas Brancas range in size from 323 to 431 square feet. They feature private balconies overlooking the sea.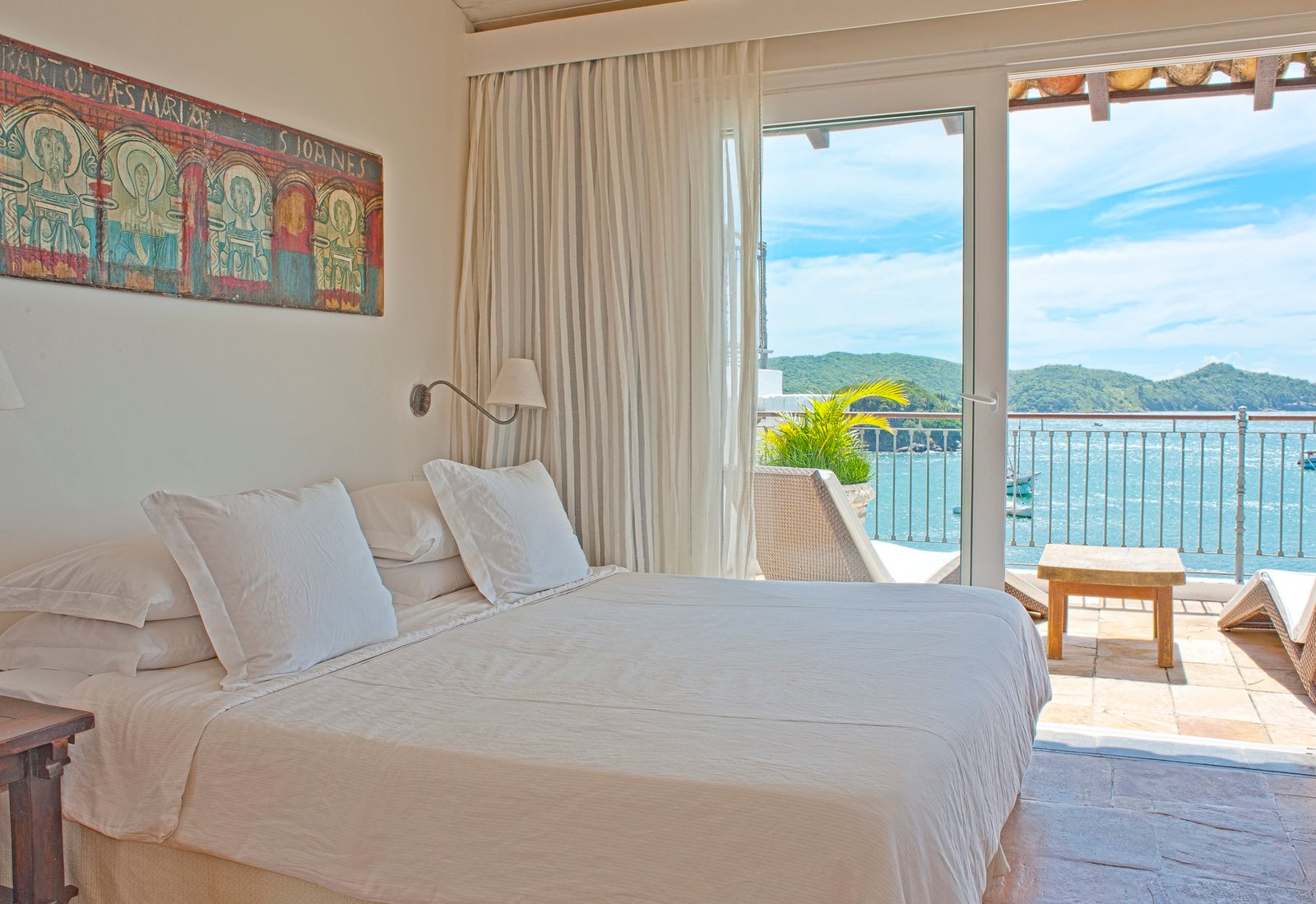 Superior
Superior category of guest rooms range in size from roughly 269 to 323 square feet. Each has access to a small balcony.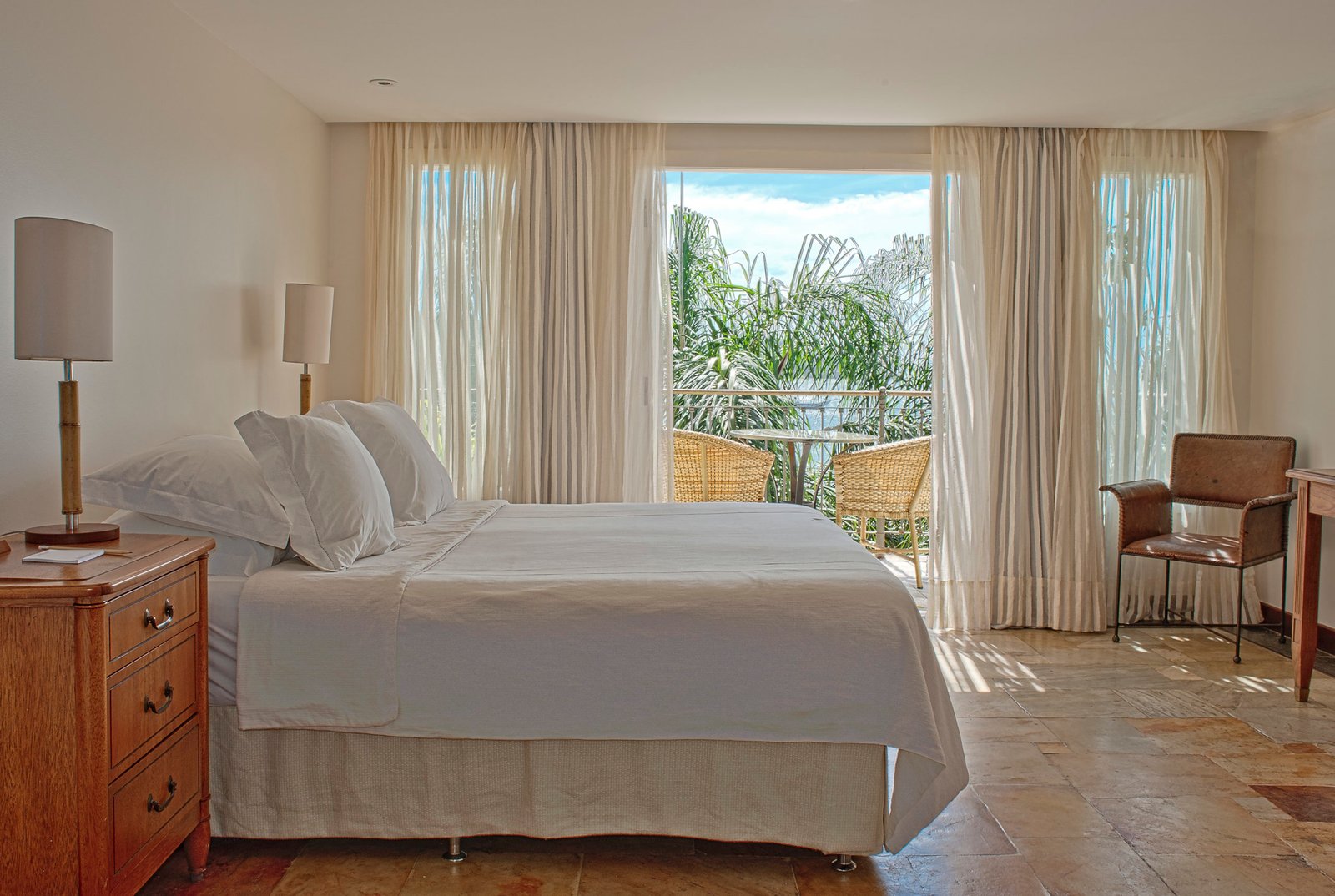 Classic
Classic category rooms at Casa Brancas range in approximate size from 237 to 323 square feet. They are intended for two guests, although rollaway bedding can be arranged for a third guest (upon advance request, and subject to availability).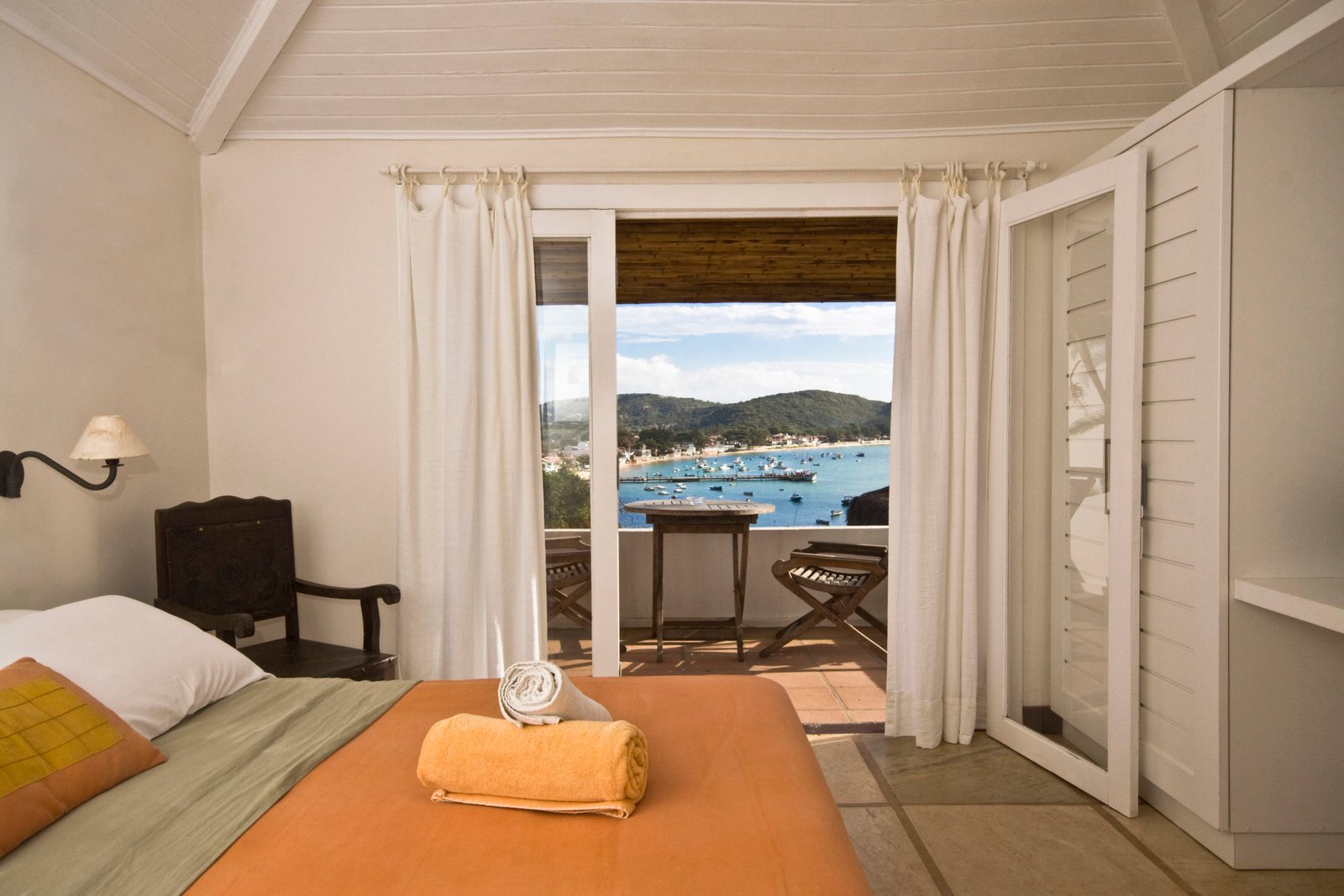 Standard
Standard category of rooms at Casa Brancas range in approximate size from 215 to 323 square feet. No sea views here. Some feature a small balcony. Other rooms can accommodate up to four guests.
Junior Standard
The Junior Standard category at Casas Brancas are petit, at approximately 215 square feet. They offer comfort and access to all the hotel's benefits, but at a more economical price.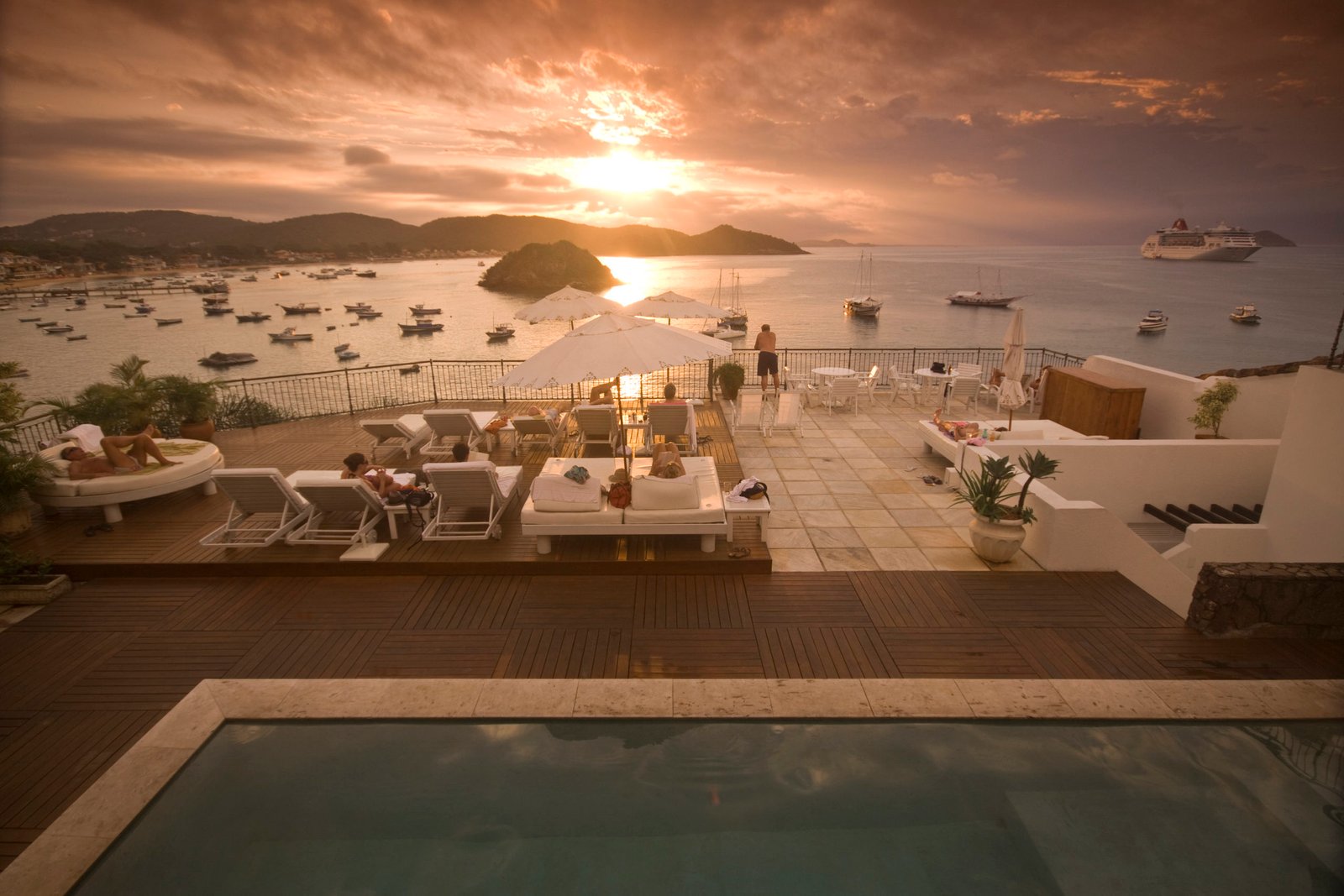 ARE YOU CONSIDERING A STAY AT CASAS BRANCAS? LANDED PROVIDES PERSONALIZED, CUSTOM TRAVEL WITHIN CENTRAL AMERICA, SOUTH AMERICA, AND THE ANTARCTIC. WE'LL CREATE A UNIQUE ITINERARY PLAN TAILORED TO YOUR INTERESTS AND DREAMS. EXPERIENCE THE TRIP OF A LIFETIME. SPEAK WITH ONE OF OUR EXPERT TRAVEL PLANNERS TODAY AT 801.582.2100.