Jericoacoara: Brazil's Favorite Beach
Jericoacoara ("Jeri" to locals) was an isolated fishing village until 1994 when the Washington Post unexpectedly named it one of the ten most beautiful beaches in the world.
Not long after, Brazilians themselves voted it the best beach in Brazil—a remarkable compliment.
Although the secret is getting out, Jeri has an excellent chance of preserving its soft-spoken charms.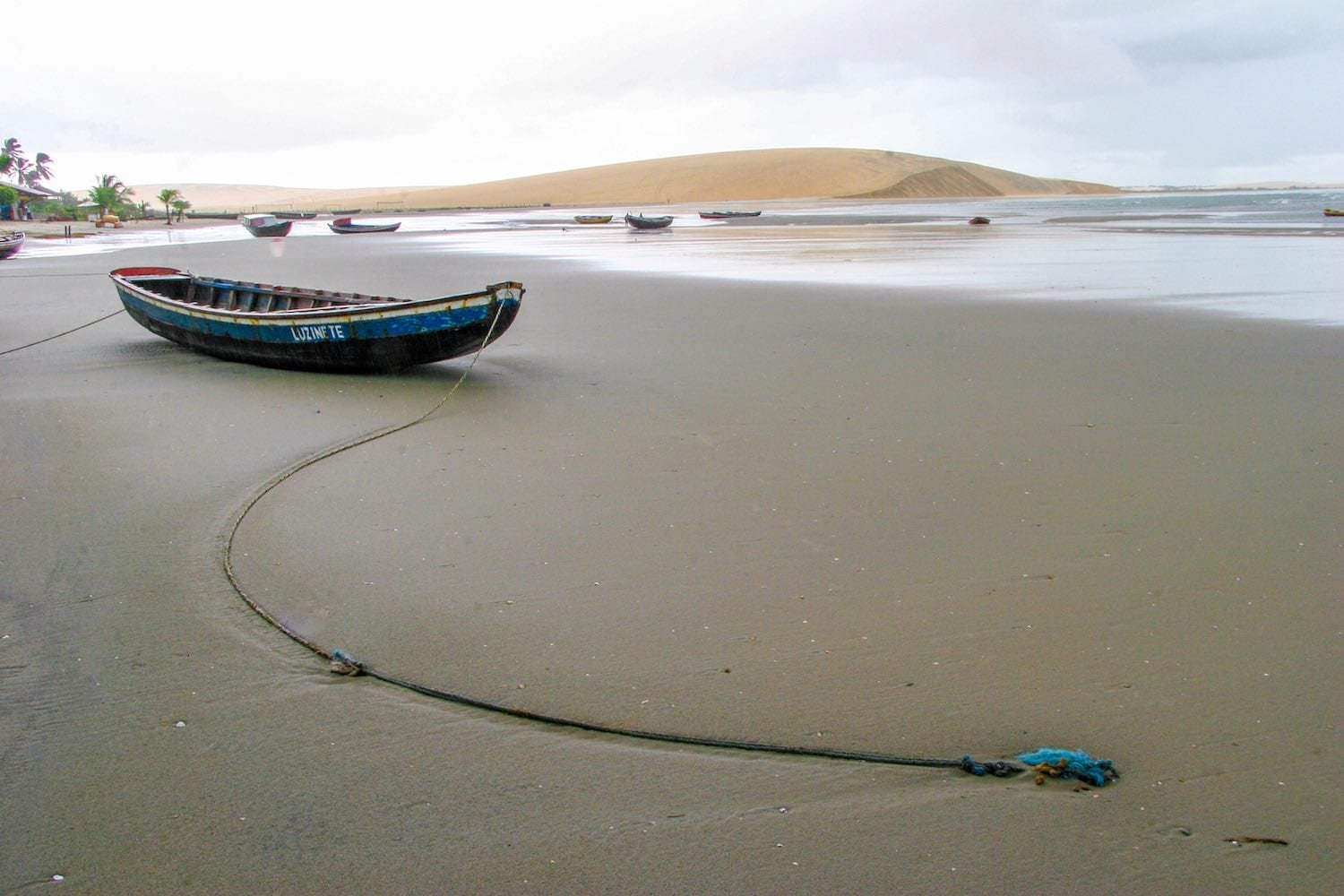 The surrounding area became a national park in 2002, development is rigidly restricted, and the fishermen aren't leaving anytime soon.
Jeri is a seaside oasis, backed by high dunes and fringed with coconut palms.
At low tide, the soft golden sand mirrors the dawn.
Dune Buggy Rentals, Fishing and Sandboarding
Throughout the day, you can relax by the shore, race dune buggies to freshwater lagoons, fish with the locals, walk to the natural rock arch at Pedra Furada beach, sand board, or play in the waves.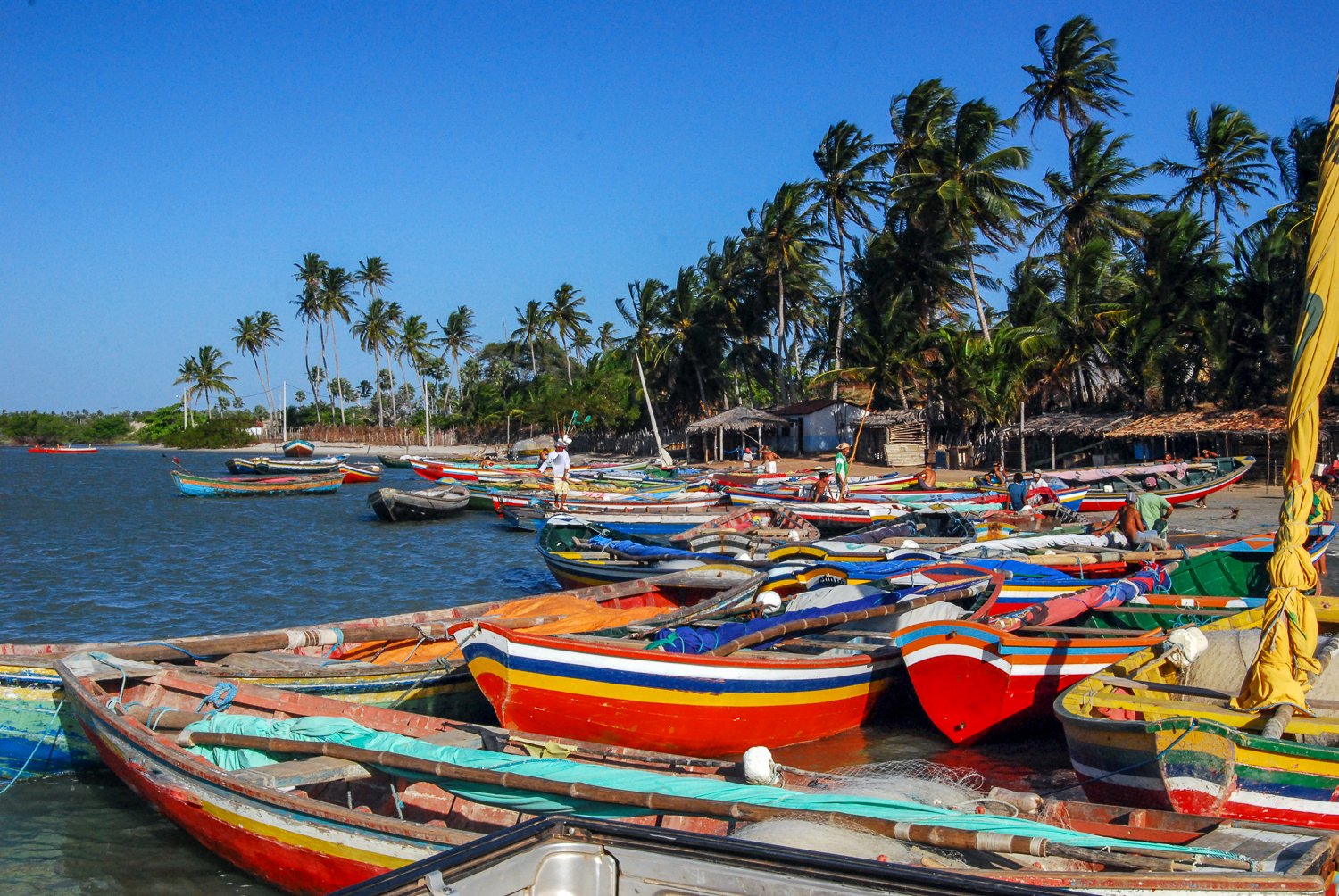 At dusk, couples climb the high dune west of town—Mirante do Por do Sol—for sunset abraços (hugs).
In the evening, beach restaurants sway to energetic forró and capoeira performances.
Beach Holiday at a Different Pace
The town's five streets are no more than wide pathways of unpaved sand. Even Havaianas (flip-flops) are optional.
The local prohibition on street illumination means you can still enjoy the stars here.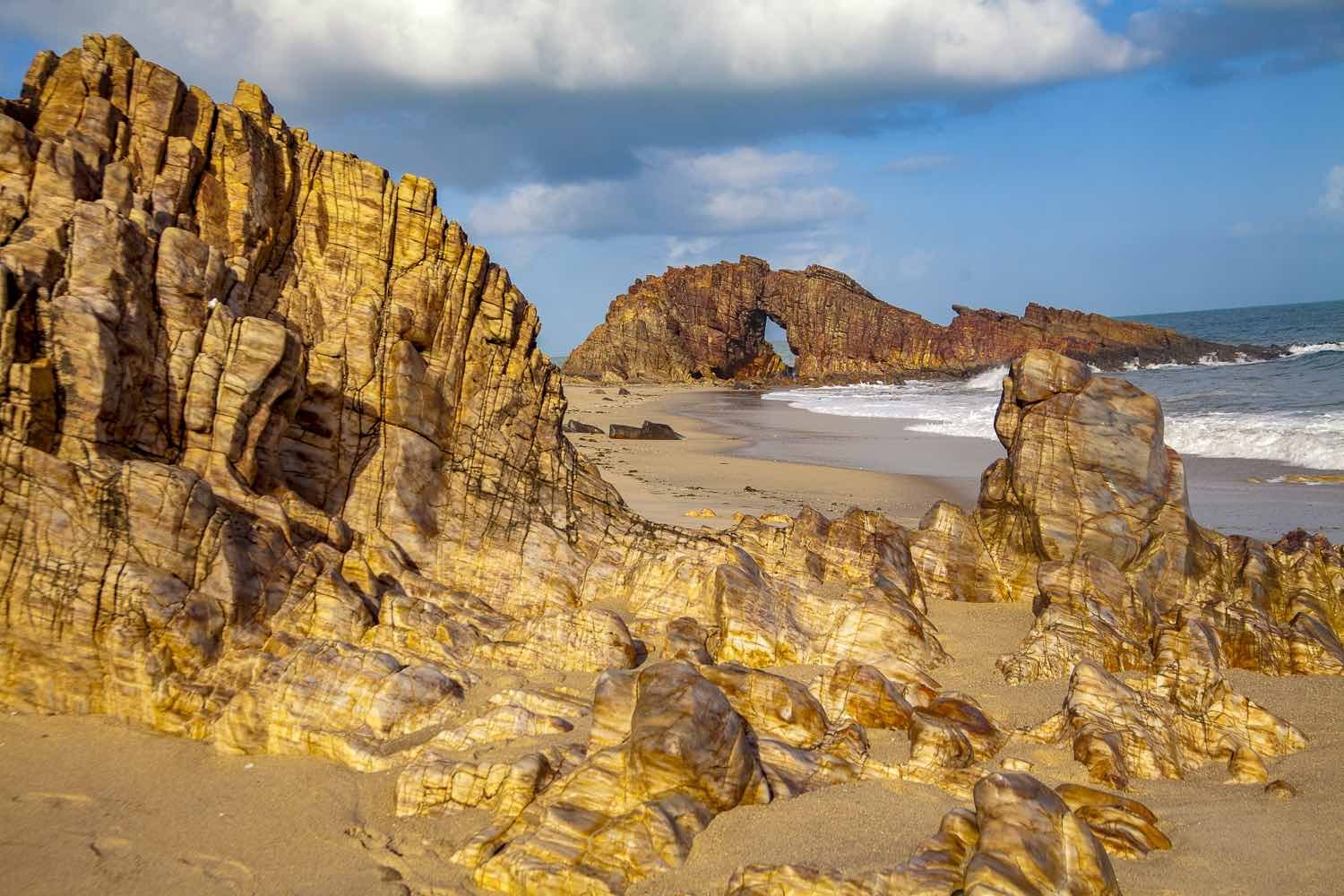 Welcomed Escape from Technology
Many hotel rooms lack clocks, televisions, and telephones. This is a place to decompress and eliminate that wristwatch tan-line.
A surprising percentage of Jeri's population consists of Europeans.
Many of the best hotels, pousadas, and restaurants are owned or managed by friendly expat Italian and Swiss citizens.
Jeri's visitors are similarly diverse—Italian, German, Portuguese, Spanish and Dutch can all be heard in passing (the North American constituency still seems to be underrepresented).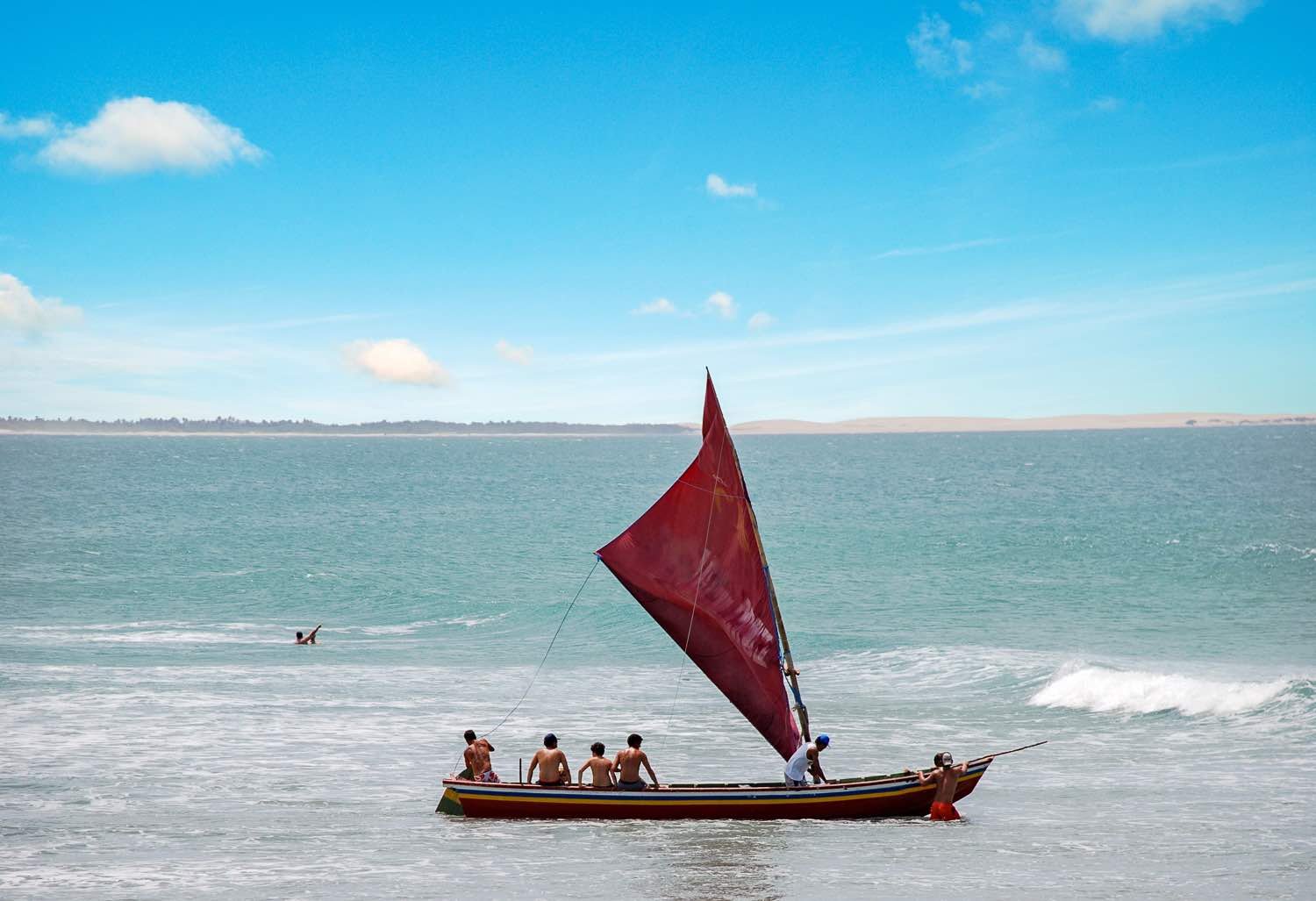 Jericoacoara Climate
Jericoacoara is a year-round destination, with temperatures varying little from month to month.
Visitors should typically expect lows near 70F and highs near 88F.
The January to March rainy season is more humid, with up to 13 inches of rainfall per month.
New Year's week and Carnival bring a greater number of visitors, as residents of Sao Paulo and Rio escape their hometowns to relax here.
October through December can be windy, drawing kite surfers from around the globe.
Getting to Jericoacoara
Jericoacoara is located approximately 200 miles northwest of Fortaleza.
The last 25 miles (45 minutes) of the four-hour journey can only be made by off-road vehicles capable of crossing sand.
This distance is protective and cleansing, but if your need for relaxation is urgent, helicopters can be chartered.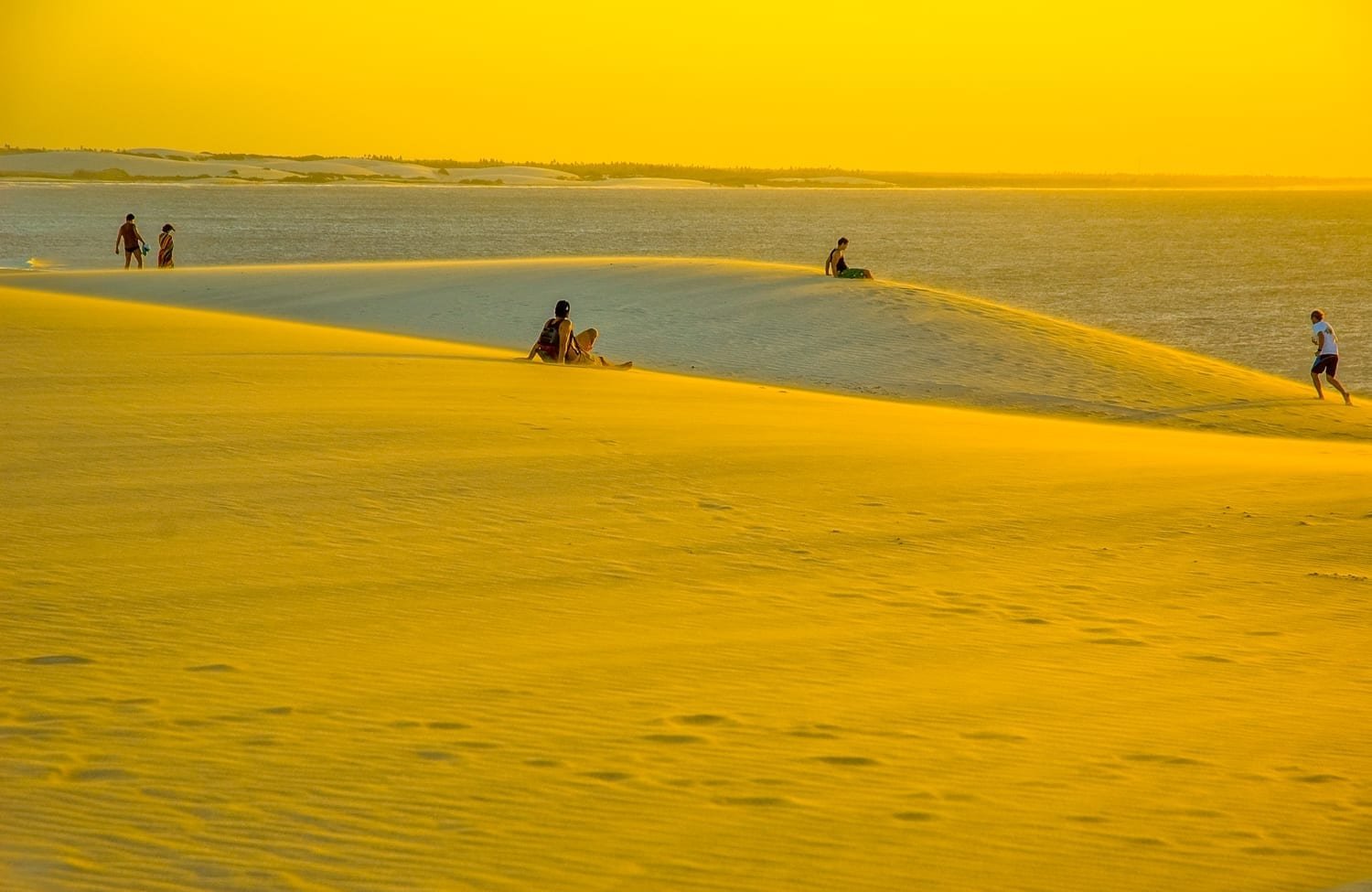 When you travel with LANDED, our team of travel experts and network of local contacts are at your service. We'll handle the details, freeing you to savor the moments. Call us today at 801.582.2100. Dream big. We've got you.

"Spirit of place! It is for this we travel, to surprise its subtlety; and where it is a strong and dominant angel, that place, seen once, abides entire in the memory with all its own accidents, its habits, its breath, its name."
FORTALEZA, NATAL & BEYOND