Lanin National Park
Nestled into the eastern slope of the Andes in northern Argentine Patagonia sits Lanin National Park.
Lanin is admired for its high mountains, two-dozen glacial lakes, ancient Araucaria forests, and trout-filled rivers.
The park's namesake is the dormant Lanin Volcano, a snow-capped cone reaching 12,400 feet above sea level.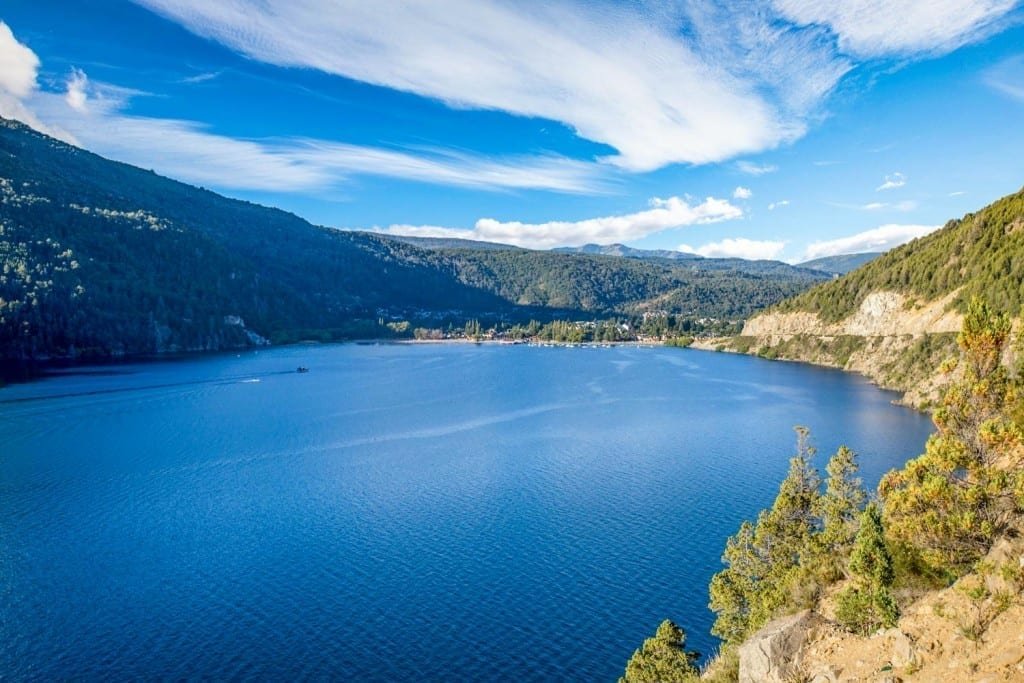 North, Central, and South Sectors
The park has three sectors—north, central and south—each supported by a respective base town.
The north entrance is served by Alumine, a quiet alpine town near the Alumine and Quillen rivers.
From November to April, the rivers draw whitewater rafting and fly-fishing enthusiasts.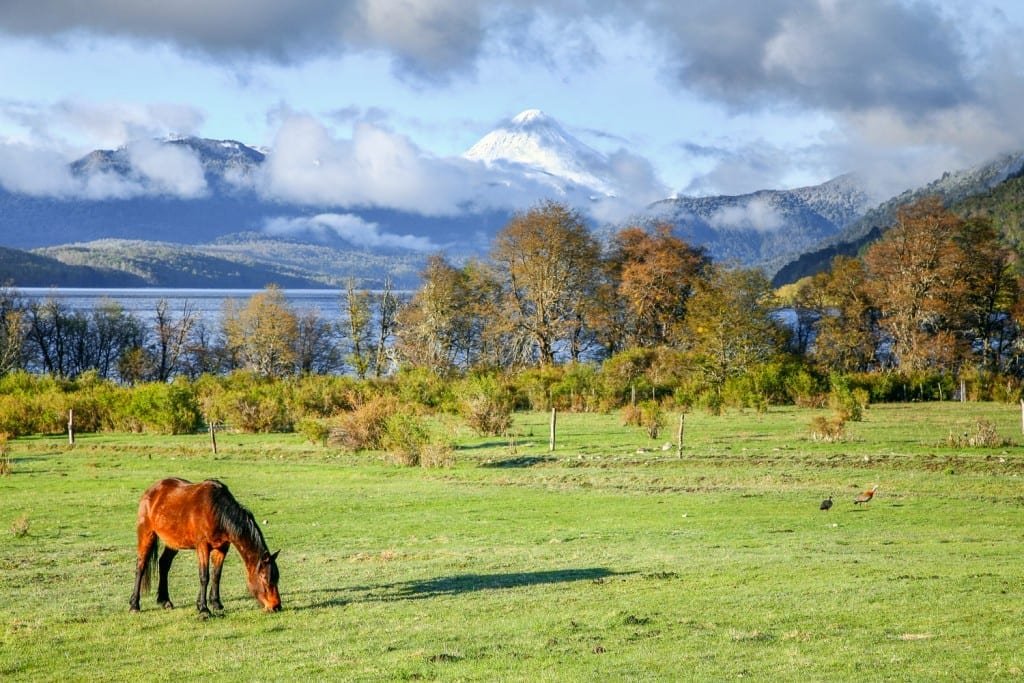 Hiking Lanin: Junin de los Andes
The park's central sector base is Junin de los Andes—the starting point for treks in and around Lanin Volcano.
Visitors here can fly-fish at nearby Lake Huechulafquen, and in the silvery Chimehuin and Malleo rivers.
San Martin de los Andes, the park's southern access point, is a lakeside village known for its steadfast refusal of large resort development.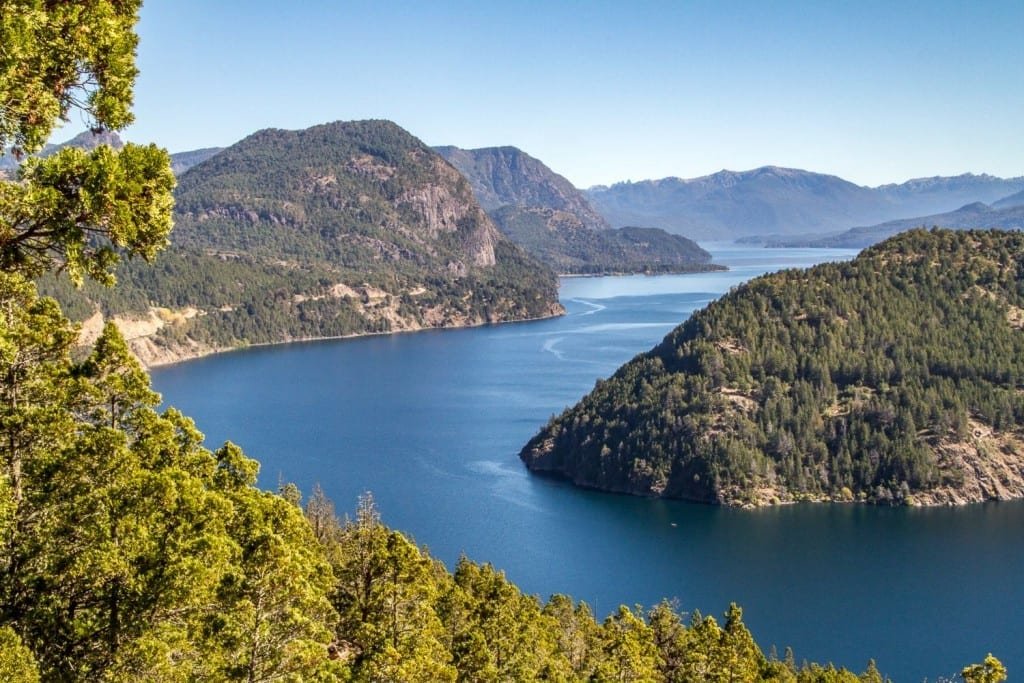 Intimate lodges welcome guests with sincere hospitality.
Custom Leisure Travel
Dozens of nearby lakes surround the town, and the park's southern sector is threaded with a network of trails.
Activities available near San Martin de los Andes include fly-fishing (notably on the Caleufu River), riding, kayaking, mountain biking, hiking, climbing, and sailing.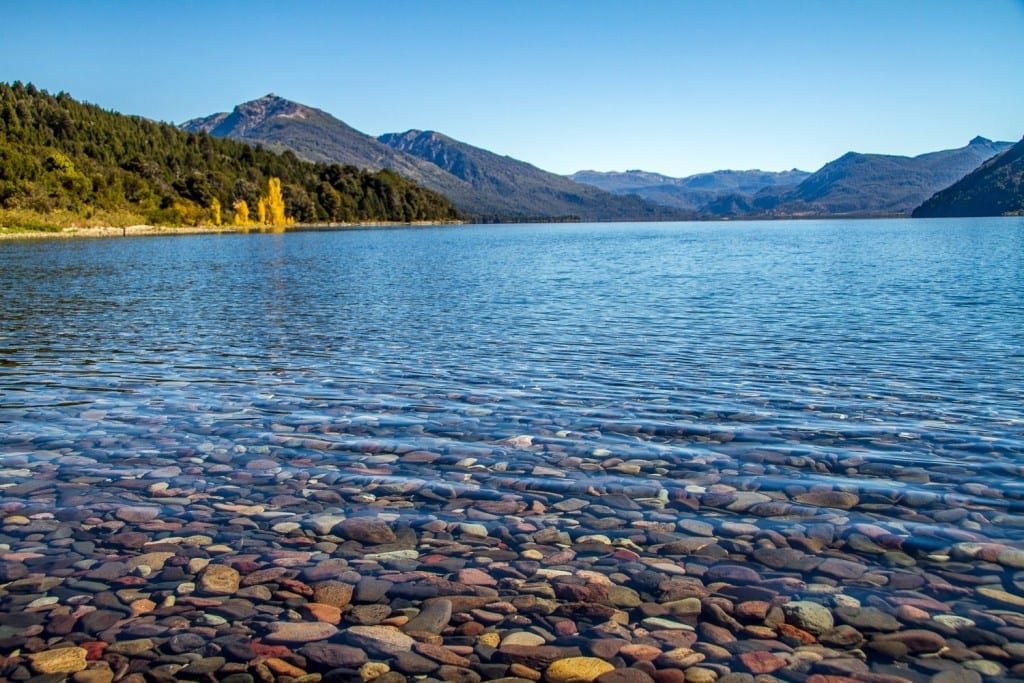 Getting to Lanin
Lanin and the surrounding area is served by the Chapelco airport, receiving flights from Esquel (one hour) and Buenos Aires (approximately three hours).
Visitors can also drive north from Bariloche and Villa la Angostura via three scenic routes, varying in length from 100 to 160 miles.
The region's peak season, and warmest months, are November through April. November and December are prime fly-fishing months, but the dry fly season extends through April.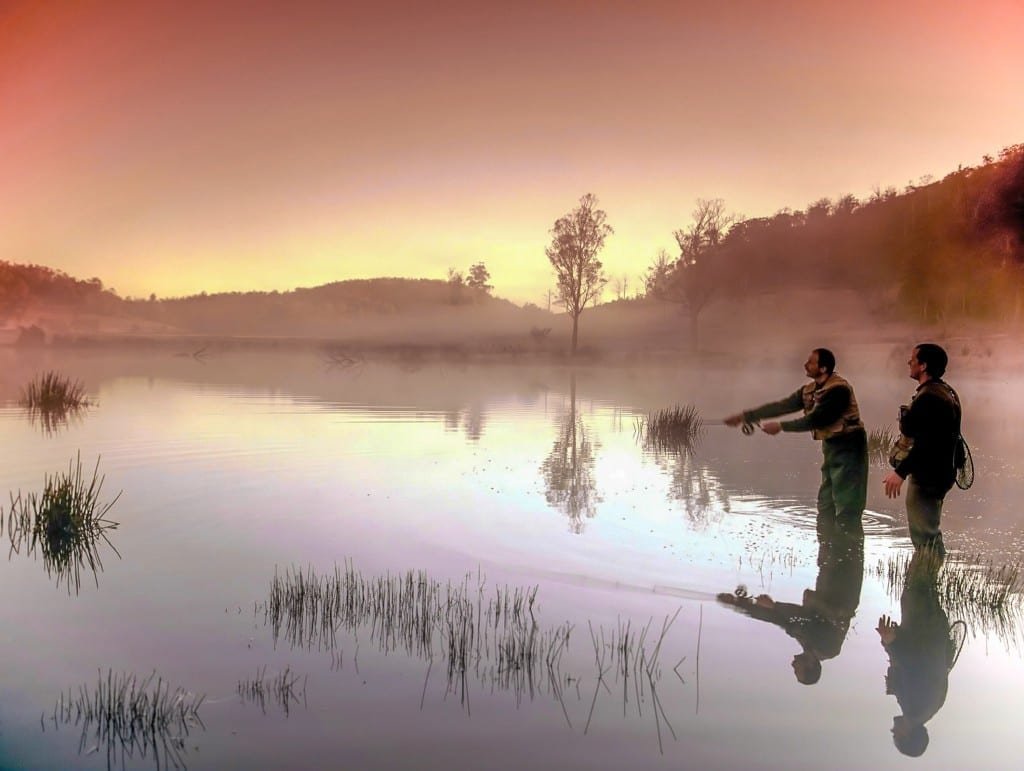 LANDED provides personalized, custom travel within Central America, South America, and the Antarctic. We'll create a unique itinerary plan tailored to your interests and dreams. Experience the trip of a lifetime. Speak with one of our expert travel planners today at 801.582.2100.
"Every time I try something, I gain a little."
Prince Philippe of Araucanía and Patagonia
GO WITH LANDED.

Could not have been more pleased.  This was the trip of a lifetime for our family.  Thank you!
IF YOU LIKE TO TRAVEL.

What an amazing adventure we have had.  Many thanks to you for putting it together. The whole rhythm of the trip was perfect, and leaving one place for the next worked perfectly. This trip definitely made me want to experience other great spots in South America as the people have been wonderful and the places incredible. Wish we had a month to really explore.  Everybody in the family had a great life experience. Thanks again!
DO IT.

One of our best trips ever, made excellent by LANDED's attention to detail. When planning the trip our travel planner listened to us carefully, asked the right questions, and customized the trip to have just the right balance of adventure and city sights for us. The guides, drivers, and "handlers" were superb. The hotels were top notch. We felt relaxed and pampered all the way. Will definitely look to LANDED to plan our next trip to South America.
Absolutely amazing. Thanks again John. Carlos was the best guide I've ever had anywhere in the world. Top notch talent.
We returned yesterday from our trip and I wanted to let you know that it was absolutely amazing!  There is not a single thing on the itinerary that we would change.  The guides were knowledgeable, friendly, and prompt.  The hotels were beautiful, the food delicious and the pace of the activities was perfect for us. Thank you so much for making our trip such a fantastic experience.
In short, our trip was amazing, and, as we had hoped, the Inca civilization was fascinating to us. Thanks so much for your constant assistance and thorough planning.
The planning, service and execution of the trip was flawless – thank you for making it perfect!
LANDED's services were excellent. You were helpful and knowledgeable, making our trip a memorable one.  I will use your services in the future as I continue to explore Central & South America.
It was like being in a very well organized dream. Your patience with my questions and concerns during the planning stage was remarkable.
I've never had such great service from a tour operator. Not only were you a great help on the planning-insuring that I was staying at the right places and enjoying the type of activities we love-but the follow up was incredible. Your team checked in with us several times during the trip to confirm that everything was going well, and that the guides you assigned were satisfying us. It's one thing to get a "thank you card" or a "hope your trip was great" note after you're back, but to insure that it's going well during the trip is a welcome first! I look forward to working with you again on a another trip.
You actually got to know us, which made it possible to know just what we like. You promised the best trip ever and you kept your promise.
The entire trip was amazing. Both the hotel & restaurant recommendations were well thought out and helped us thoroughly enjoy our honeymoon.
LANDED is like the ultimate virtual guide, suggesting the high points and helping us get the most out of a week's time.
We had a great time, and didn't miss anything. We zip-lined, rafted, sailed and surfed. The contacts and drivers were professional and courteous. We don't want to be back at work. Thank you for all of the work you did to set up this trip.