Located in the wine-country zone of Agua Amarga, near Mendoza, Argentina, Finca La Azul is constructed largely of native materials, blending comfort and sustainability. This is true wine country living–local, personal, and private. Finca La Azul is perfect for a large family or a close group of fiends. The six guest rooms are also available to separate parties.
The winery's 121 acres are covered in vines and fruit plants, resulting in year-round productivity. spring and summer (from September to March) bring flowering and harvesting of the Finca's peaches and plum trees. In autumn and winter (from March to September), grapes mature, are harvested, and vines are pruned for the following season.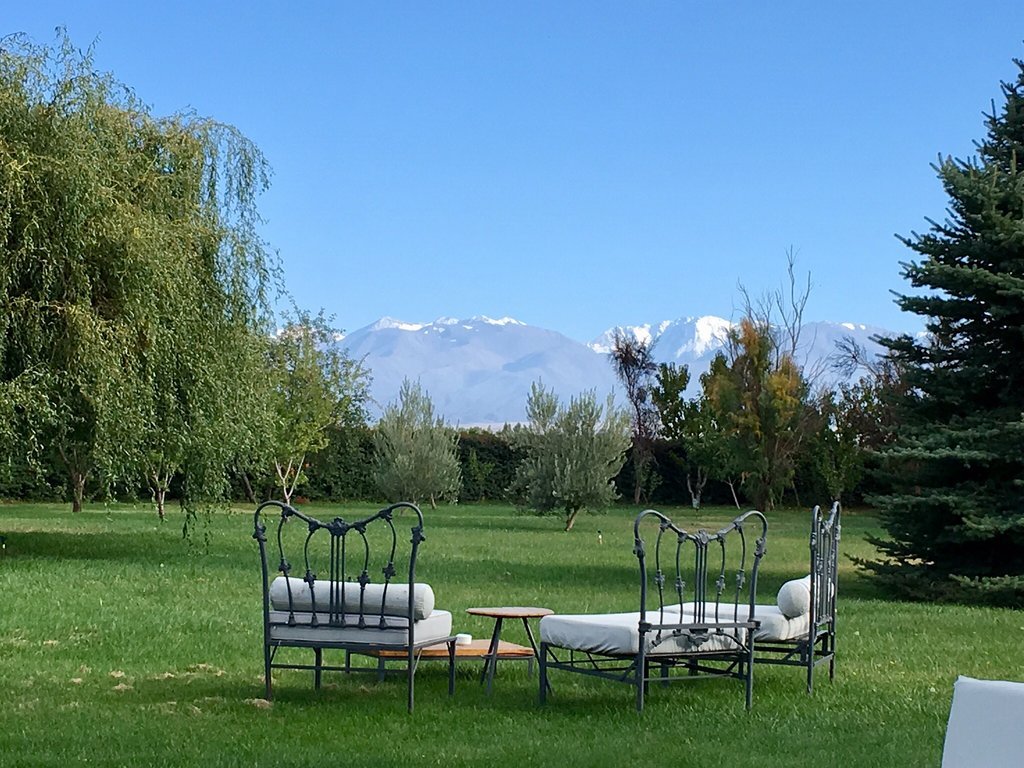 Amenities & Services
Finca La Azul in furnished with a restaurant, a cocktail & wine bar, a quincho (barbecue) to enjoy lunch outside during summer days. The hotel also has a swimming pool and a wine cellar.
The hotel's gastronomy keeps alive the families traditions, cooked with products grown in their garden, and uniting all of the family's cultures: Spanish, Italian, Arabian, and Criolla.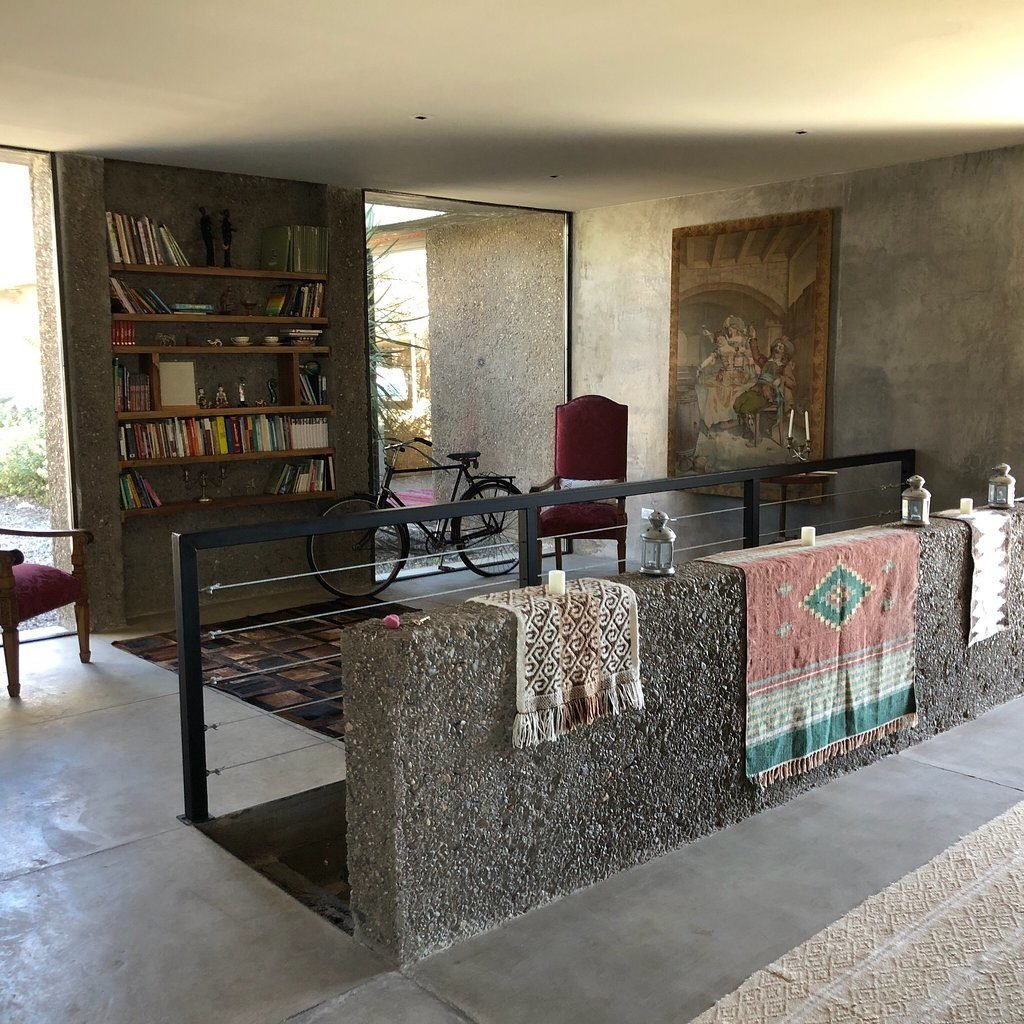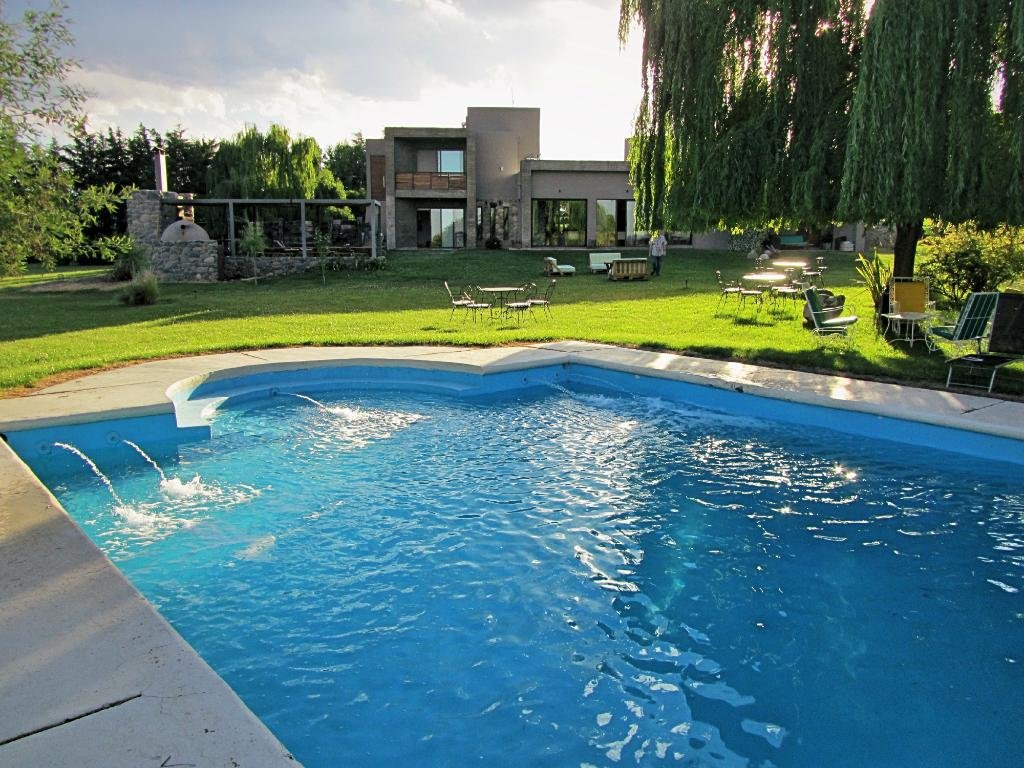 Accommodations
All six guest rooms at Finca La Azul have a terrace overlooking the Andes Mountains, and particularly, the Cordón del Plata, or Aureum Chain, and the Tupungatito Volcano.
Rooms feature en-suite bathrooms with bath tubs, Wi-Fi, television with Netflix, safety box, air conditioning, convection heating with wood burning heaters, and organic amenities. Laundry service is available at an extra cost.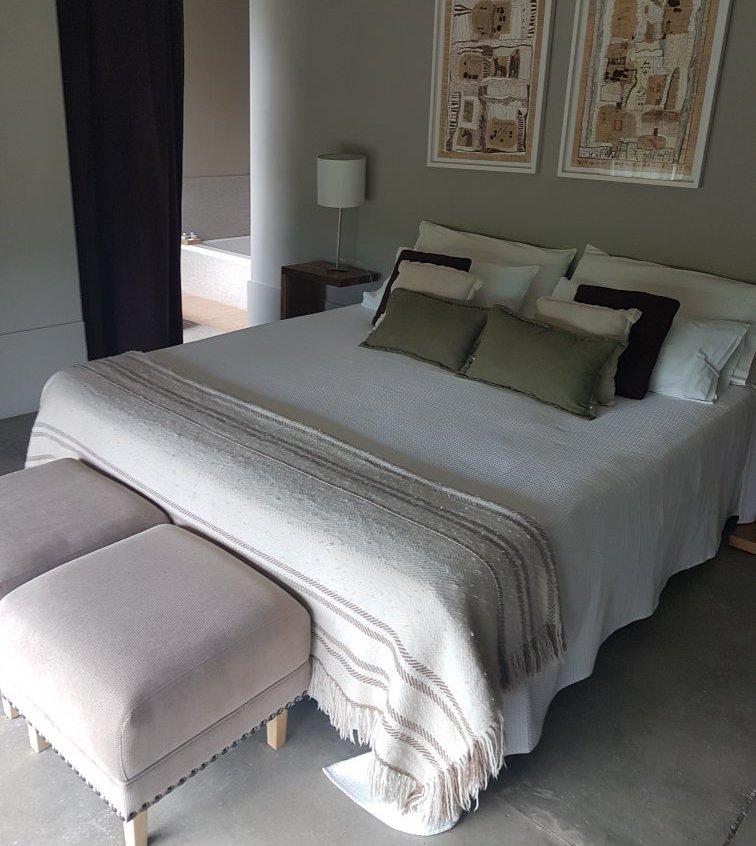 ARE YOU CONSIDERING A STAY AT FINCA LA AZUL? LANDED PROVIDES PERSONALIZED, CUSTOM TRAVEL WITHIN CENTRAL AMERICA, SOUTH AMERICA, AND THE ANTARCTIC. WE'LL CREATE A UNIQUE ITINERARY PLAN TAILORED TO YOUR INTERESTS AND DREAMS. EXPERIENCE THE TRIP OF A LIFETIME. SPEAK WITH ONE OF OUR EXPERT TRAVEL PLANNERS TODAY AT 801.582.2100.