Kasiiya Papagayo
Located among 123 acres of lush landscape on the Papagayo peninsula in Costa Rica, the Kasiiya Papagayo retreat places guests in artfully-designed tented suites that are shoulder-to-shoulder with exotic wildlife and tropical rainforests.
More than a hotel, Kasiiya Papagayo is an immersive experience meant to offer guests a distinct sense of place, encouraging them to pause and embrace their environment.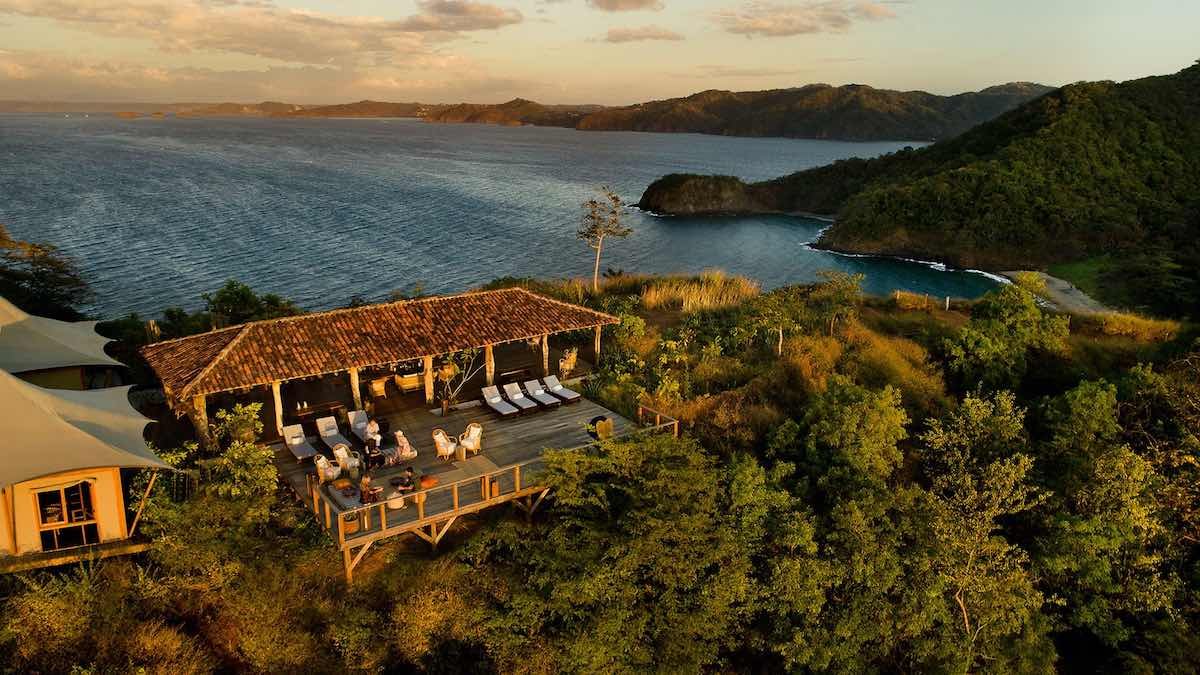 With its five tented suites, built on timber platforms from natural materials, Kasiiya ensures that its property leaves no scar on the landscape.
The villas and entire resort are solar-powered, and the water is obtained by rainwater harvesting.
Designed by renowned architects Stephanie Ledoux and Reda Amalou of AW2 architects, Kasiiya Papagayo hopes to provide the perfect balance of comfort and wild.
Kasiiya Papagayo's full board program includes daily housekeeping, a cooler with chilled beverages refreshed once daily in the room, and private transfer to and from Liberia International Airport included with a minimum length of stay of 4 nights, and free use of sport facilities such as snorkeling, kayaking, tree climbing.
There is wireless internet access in guest rooms and public space.
Kasiiya Location
Kasiiya is located on Costa Rica's Papagayo Peninsula, which is quickly becoming one of Latin America's most prized coastal destinations.
Costa Rica's north Pacific coast is dotted with luxury resorts that are nestled within some of the world's most striking landscapes.
Cloaked in tropical dry forest and warm beaches, the Papagayo Peninsula offers visitors access to wildlife; active pursuits; and privileged proximity to reef, beach, forest.
Kasiiya is just 45 minutes from the Liberia international airport with direct flights to the USA and some major cities in Europe.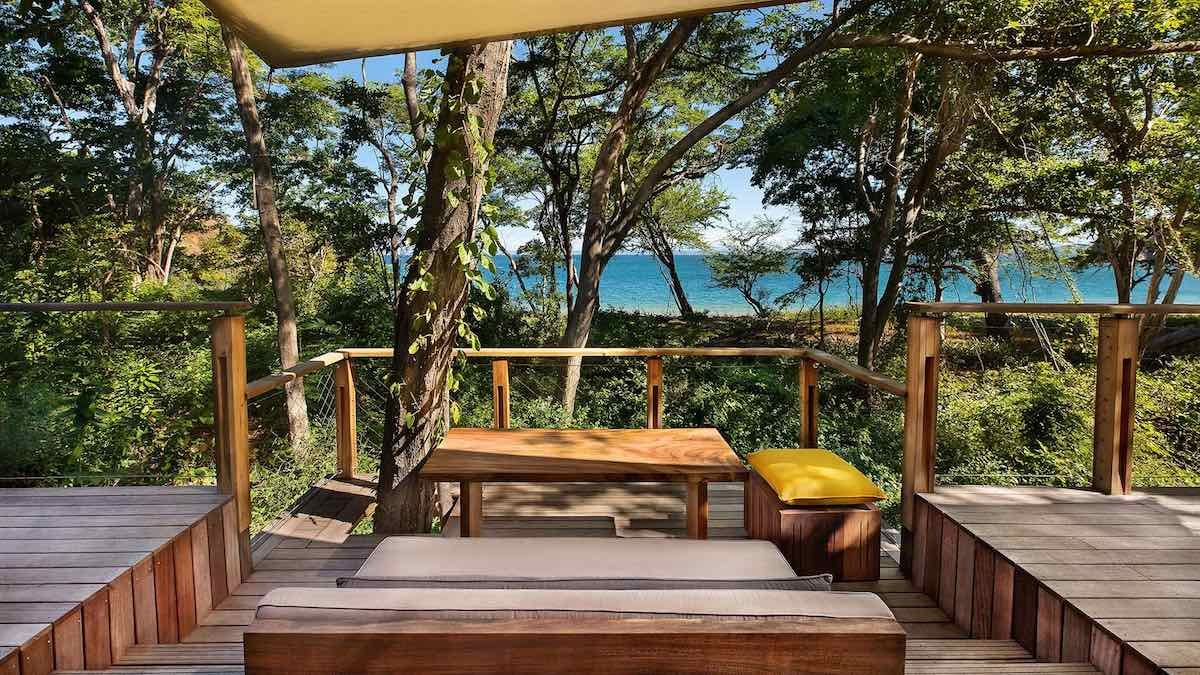 Kasiiya Accomodations
Each of Kasiiya's five tented suites was strategically designed to provide guests with an individualized experience and intimacy with nature.
The world-class architects ensured that the property didn't just have minimal impact on the environment, but zero impact.
Built on large timber platforms, the suites were designed to become a part of nature with a natural, earthy palette and floor-to-ceiling glass windows.
Each Kasiiya tent is accessed from a private path that is oriented to reconnect guests with their surroundings.
All suites feature fans, air-conditioning, eco minibar, a small library, and Wi-Fi.
The suites feature a King-size bed, large open-air living room with daybeds, indoor and open-air private bathrooms, an outdoor area with a porch including a dining area, and couches.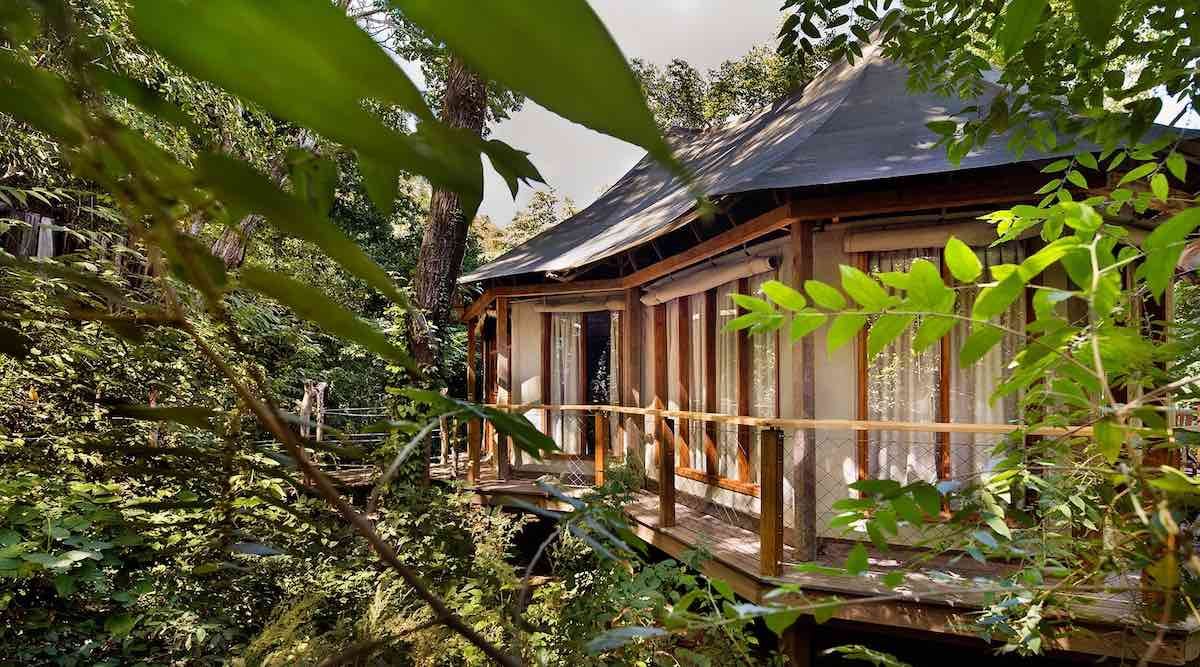 One Double Suite
Two bedrooms with a king size bed each

En-suite bathrooms with two showers outdoor and indoor, bathtub

Air conditioning

sofa with reading area

Living room with dining area seating 6

Terrace with sun-loungers

1800 square feet

Beachfront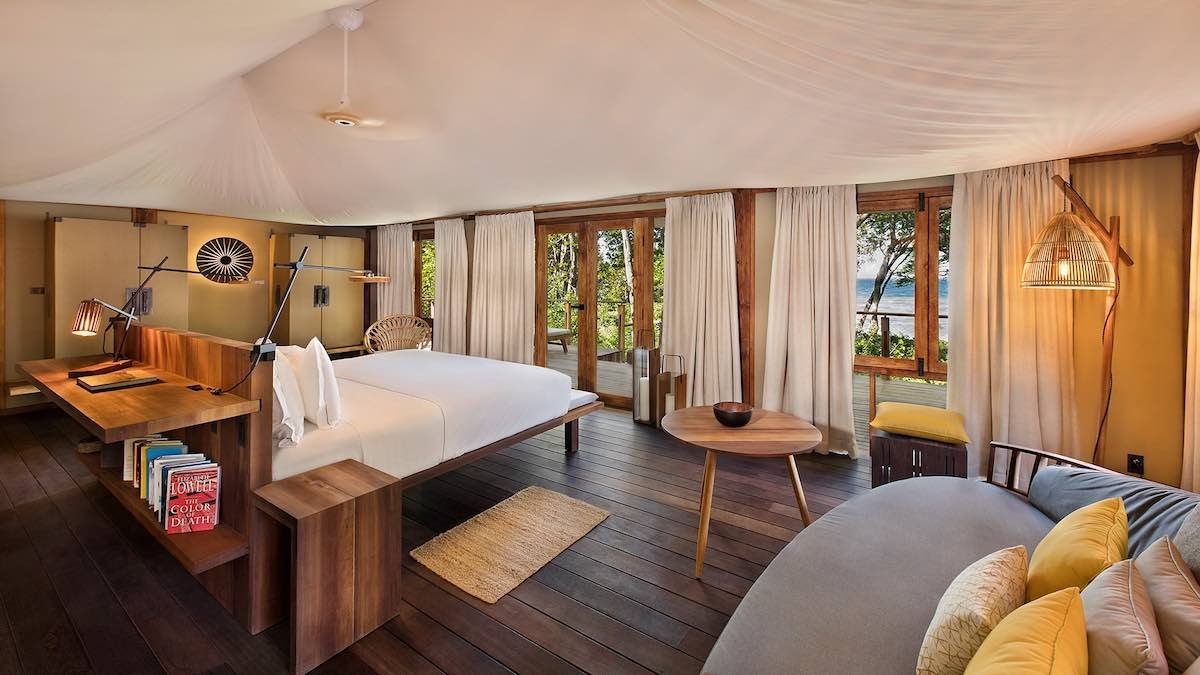 Three Suites 
King size bed

En-suite bathroom with outdoor shower and bathtub,

Air conditioning

Sofa with reading area

Terrace with sun-loungers

860 square feet

One Beachfront suite

Two ocean views sunset suites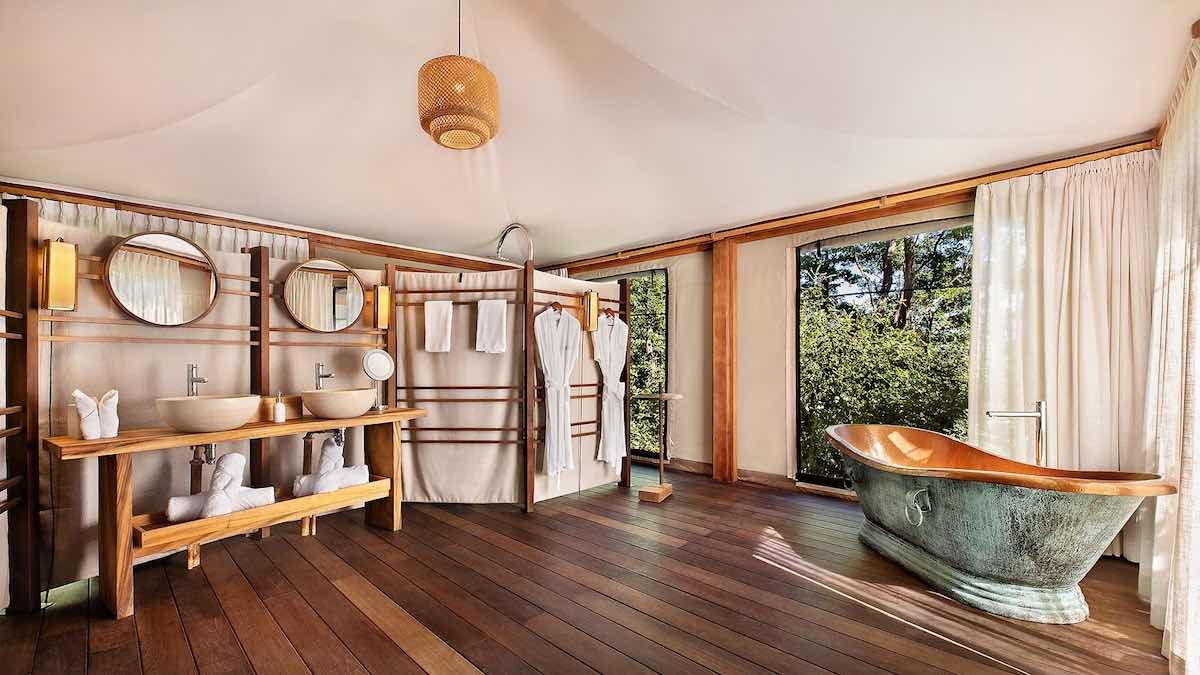 Kasiiya Amenities
Kasiiya offers guests exclusive access to private yoga and wellness classes.
One of the most unique classes offered at Kasiiya is the movement class. Movement combines elements of dance, yoga, gymnastics and martial arts.
It is meant to reconnect individuals with their bodies. Taught by Kasiiya movement coach Bruno Giustozzi, this practice is meant to awaken childlike curiosity as attendees become more in tune with the inherent capabilities of their bodies.  
Kasiiya's Yoga programs are exclusively inspired by the nature surrounding Kasiiya. The nearby spa utilizes natural indigenous herbs and muds to restore harmony to your body.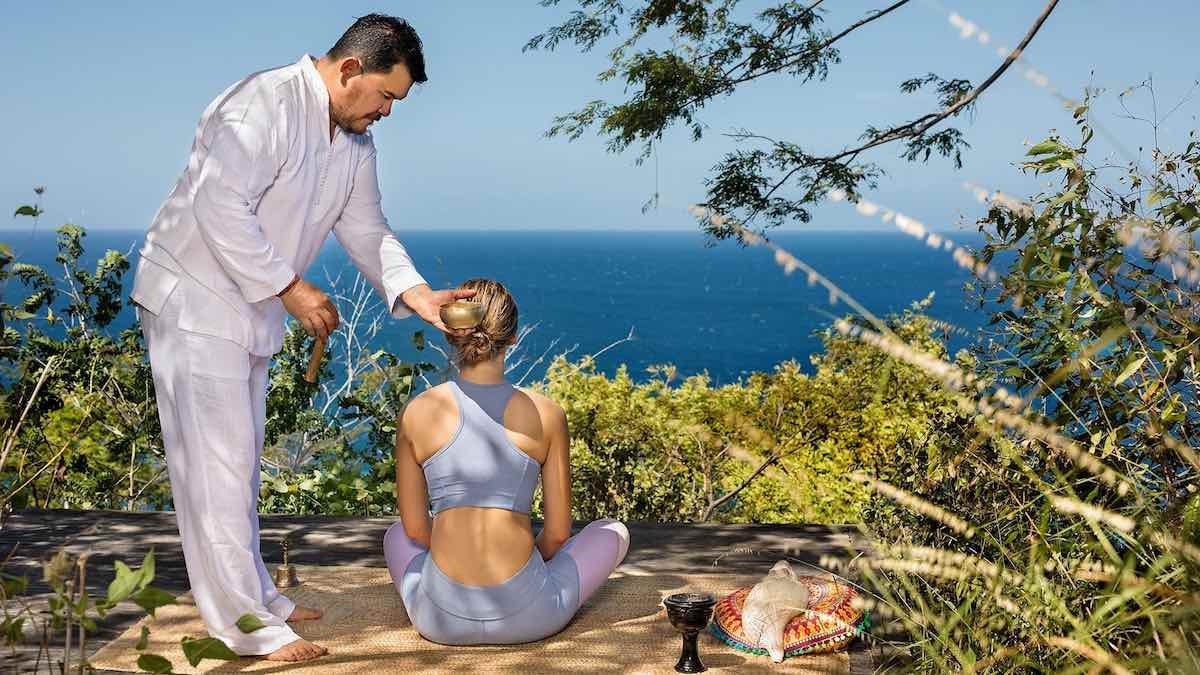 Kasiiya Activities
Kasiiya offers guests a wide variety of activities including snorkeling, kayaking, paddle boarding, tree climbing, hiking, slack line, and fishing.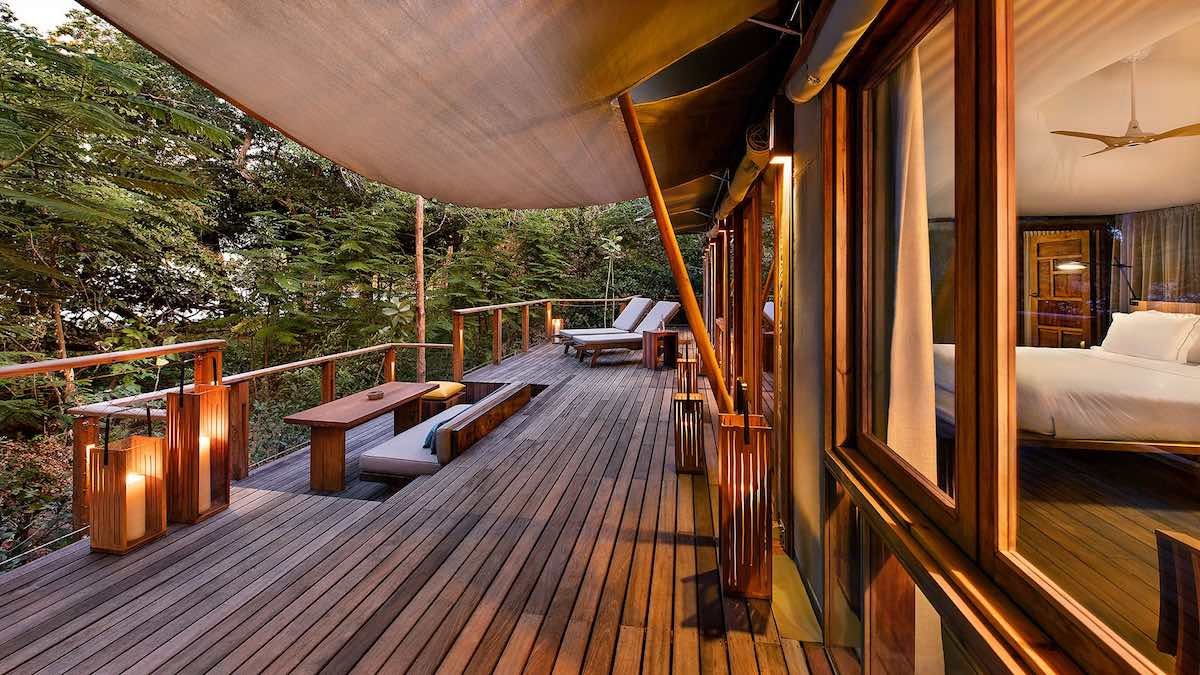 ARE YOU CONSIDERING A STAY AT KASIIYA? LANDED PROVIDES PERSONALIZED, CUSTOM TRAVEL WITHIN CENTRAL AMERICA, SOUTH AMERICA, AND THE ANTARCTIC. WE'LL CREATE A UNIQUE ITINERARY PLAN TAILORED TO YOUR INTERESTS AND DREAMS. EXPERIENCE THE TRIP OF A LIFETIME. SPEAK WITH ONE OF OUR EXPERT TRAVEL PLANNERS TODAY AT 801.582.2100.