Puerto Valle Hotel de Esteros
Puerto Valle rests within a private forest reserve on the banks of a wide lake in the Parana River, near Laguna Valle and the vast Ibera wetlands.
Entering the grounds, the road passes through a natural tunnel of towering bamboo. Guests are welcomed with fresh fruit juices, verbena-scented towels, and views of the sparkling Parana.
The tidy hotel grounds are planted with fig, palm, avocado, hibiscus, and an organic garden.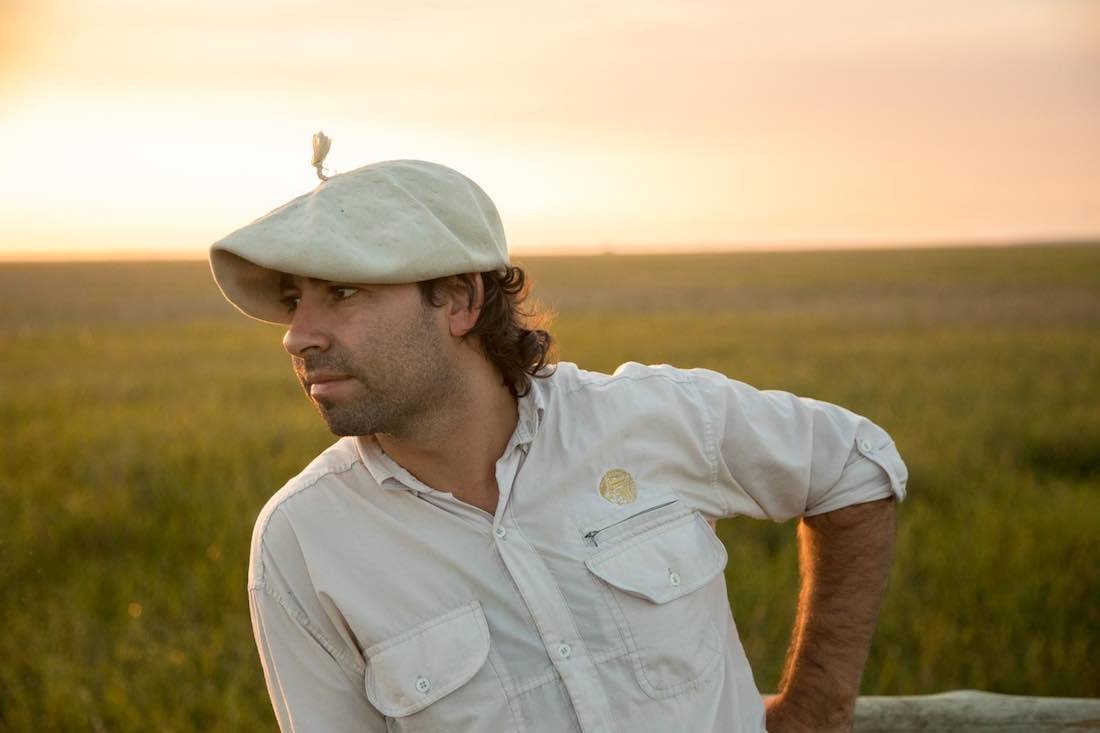 Puerto Valle's original, whitewashed ranch house, or Casco Viejo, was constructed in 1868. The surrounding forest is home to howler monkeys, cuckoos, trogons, macaws, and parakeets.
In the nearby Iberá Wetlands, guests can observe capybaras, black caimans, marsh deer, otters, storks, and herons. Some of our favorite viewing is after dark; the southern night sky is especially brilliant here.
Food is a highlight at Puerto Valle; fresh vegetables, herbs, and fruit compliment simple, flavorful preparations. The full-board program includes three meals daily, non-alcoholic beverages, guided excursions, and Posadas airport transfers.
PUERTO VALLE LOCATION
Puerto Valle is located 210 miles southwest of Iguazu Falls and 33 miles (40 minutes) southwest of the Posadas airport via Route 12. The roads leading to the property are well-paved.
The scenery looks like east Texas, but with an occasional palm tree.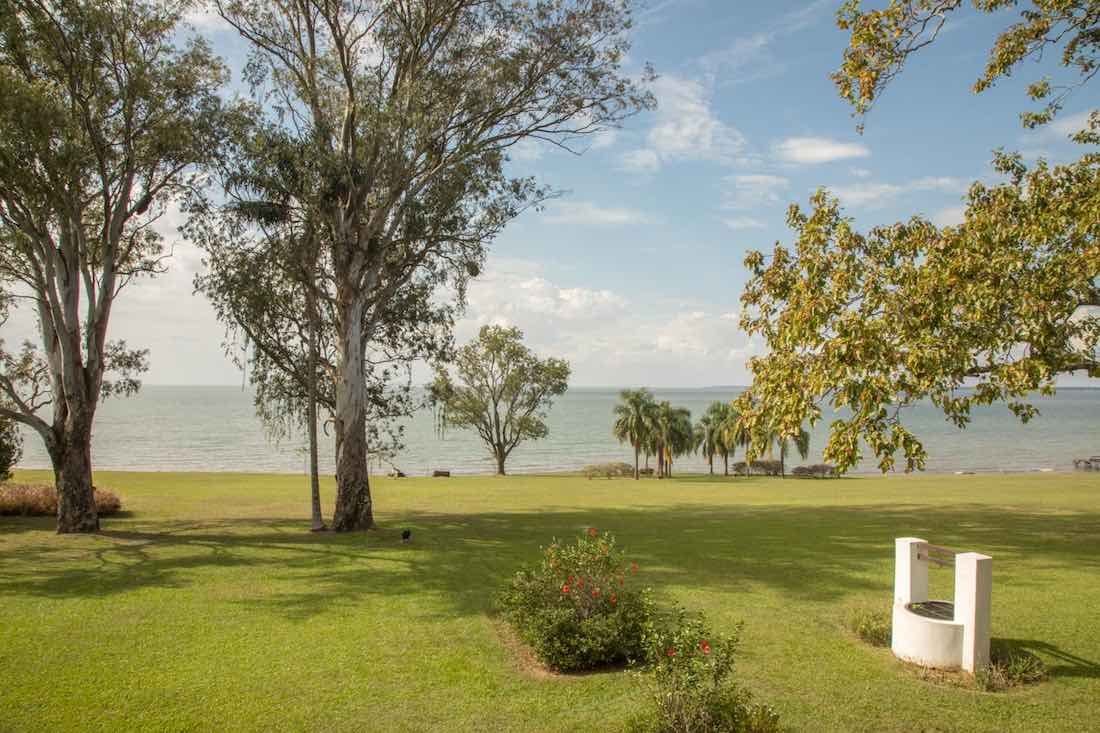 Puerto Valle Amenities
The Puerto Valle property offers the following amenities:
Palapa
Lounge
Boat Dock
Restaurant
Game Room
Use of Bicycles and Kayaks
Ambient-Temperature Swimming Pool
24-hour Coffee / Tea service
Movie Collection
Hiking Trails
Barbecue
Gardens
Library
Wi-Fi
There's no hot tub at Puerto Valle. The pool has a subdivision into kiddie depth off to the side. The pool house has bathrooms and outdoor shower.
Wi-Fi is good. Cell service is patchy.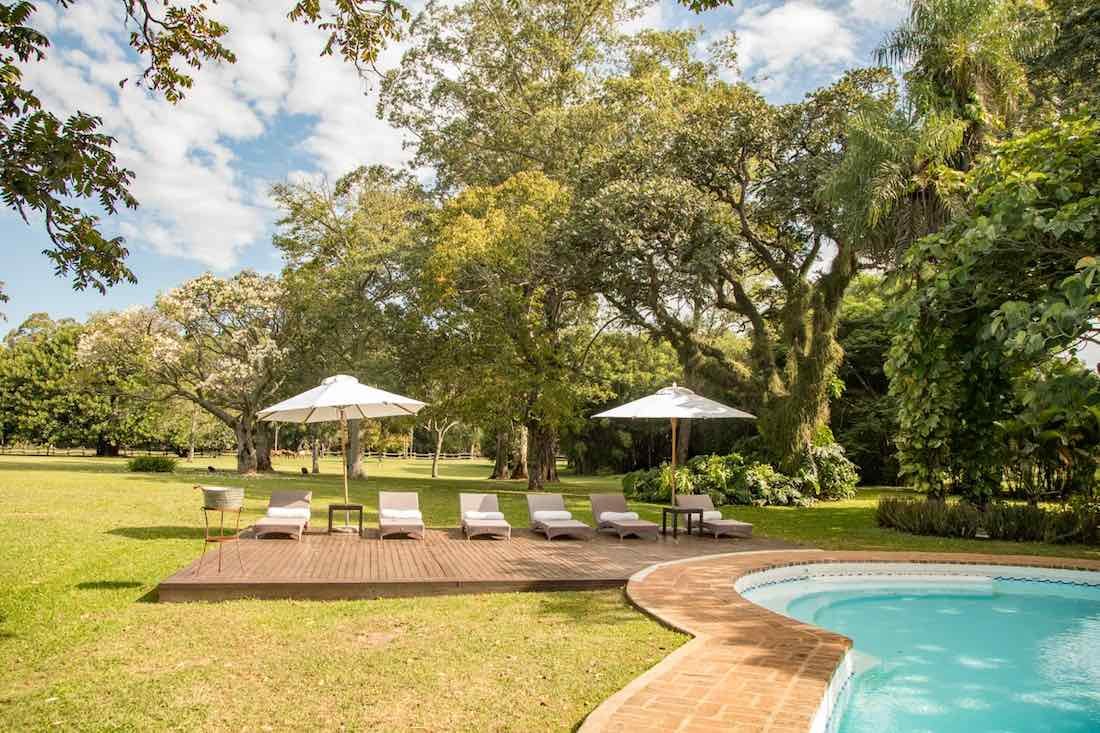 PUERTO VALLE ROOMS
This hotel has total capacity for 32 in 13 guestrooms. Room options include:
(4) Casco Viejo Rooms 
The Casco Viejo Rooms (517 ft2) are next to the dining room / reception building. Room 2 is next to TV and game room.  Room 5 is farthest from dining. Each Casco Viejo room features air conditioning and a shared porch.
These rooms are outfitted with either one king or two twin beds. Max occupancy is 3 adults. Each has a concrete shower / bath combo, specifically made for these rooms. No televisions.
(8) Deluxe Rooms
Rooms 6 & 7 (645 ft2) are closest to dining room, Rooms 8 & 9, 10 & 11, 12 & 14 are farthest from dining room. There is no room 13. These are the duplexes with private patios with benches and chairs, outdoor showers. Deluxe Rooms have wood burning fireplaces (Bosca brand) a mini fridge with cold water.
They can be outfitted with a King or twin beds. One of these duplexes is interconnected (10 & 11). Rooms 6 & 7 are closest to the lodge . Deluxe rooms can accommodate 3 adults max. None have bathtubs or televisions.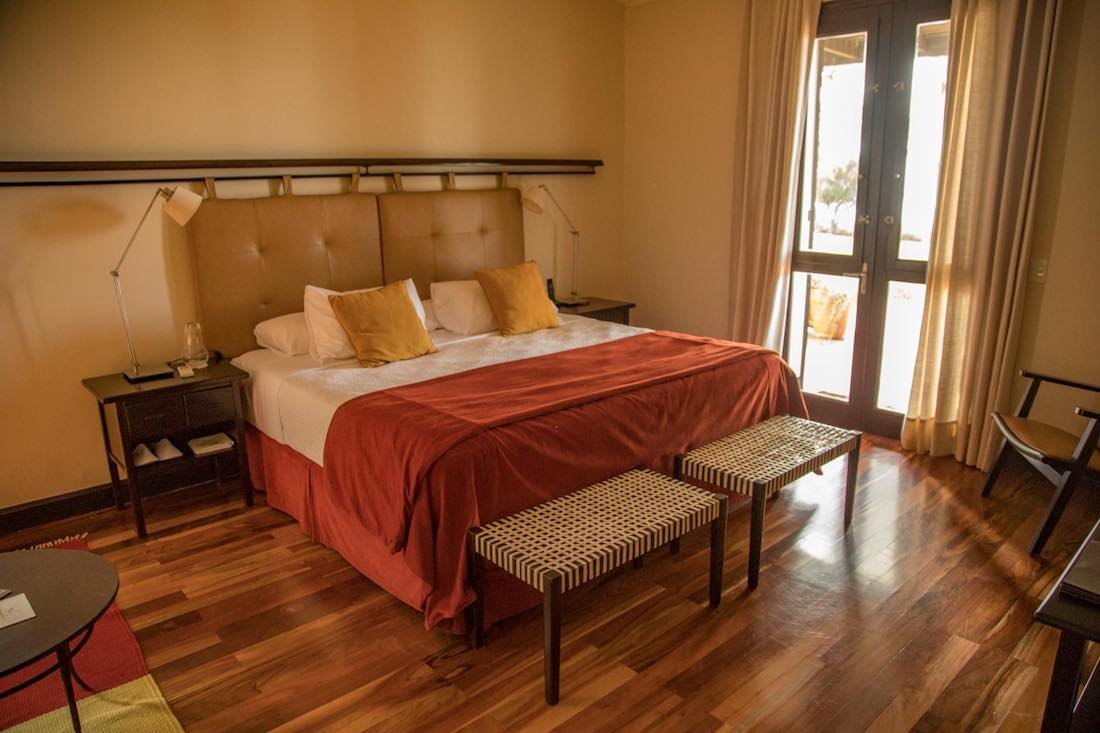 (1) Suite Duplex
The Suite Duplex (Approximately 1,000 ft2 ) is connected to the Puerto Valle dining room / reception building. Bedroom and bathroom on the first floor, with a living room upstairs. This suite can accommodate five people. The suite can be set up with either a King or twin beds downstairs, and up to 3 rollaway beds upstairs.
TV can be added upstairs by request.
Puerto Valle Room Amenities
Bathrobes
Ceiling Fans
Security Box
Drinking Water
Air Conditioning
Egyptian Cotton Sheets
Mate Tea Service
Pillow Menu
Evening Turn-down Service
Telephone
Slippers
Wi-Fi
Alcohol and laundry service carries an additional fee. Massages can be arranged upon request.
Additional Puerto Valle Information
Puerto Valle is owned by a forestry and agricultural company called GRUPO INSUD. This property exudes a strong sense of peace and tranquility; well-being, without a false yoga / crystal overlay.
This is relaxing country living.
Is Puerto Valle too close to the highway? Maybe. The distance between the road and rooms is around 1KM but is separated by trees. As this is a very narrow territory between the Parana River and the wetlands—there wasn't much choice on where to put the lodge.
We rarely heard the road during our most recent stay.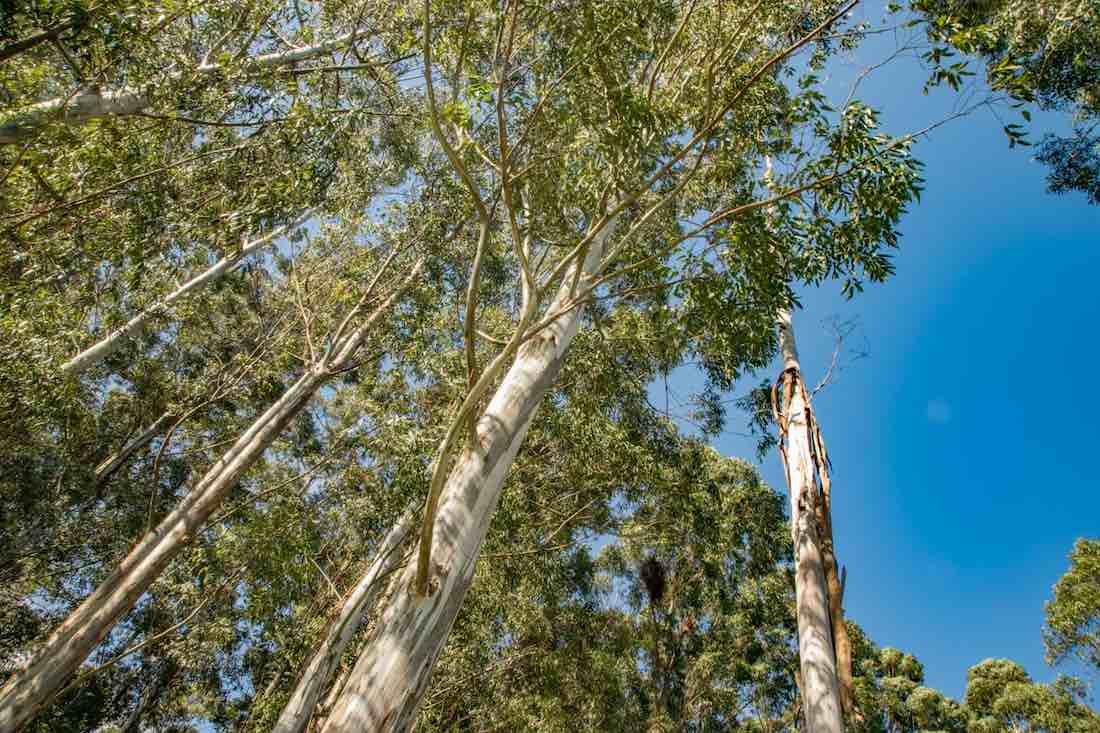 PUERTO VALLE EXCURSIONS
Puerto Valle offers two half-day excursion options, one in the morning, one in the afternoon.
They typically follow this format:
Monkey / forest walk (an hour); kayak (flexible); Parana River (1.5 hours); horseback (90 minutes and you can canter if you want); garden (20 mins); biking (flexible); tree nursery (20 mins); wetland (3 hours, with sundowners, often). Garden + tree nursery takes about 40 minutes.
Excursions on the river are weather dependent. Wind is sometimes a factor. Wetland excursions are limited to 7 guests maximum. Parana River excursions are limited to 8.
Useful Expedition Information
For an additional cost, you can tour a yerba mate factory or nearby missions. Visits to the Ituzaingo Dam and fishing can also be arranged. These activities  are typically a full day experience.
Nobody swims in the wetlands. Totally clear / pure water, but caimans and relatives of piranhas (which eat fish but can bite you).
Ants and termite mounds everywhere.
While encounters cannot be guaranteed, lucky participants can observe the following species:
Peccary
Armadillo
Maned Wolf
Giant Anteater
Anaconda
Jaguar
Tapir
The macaws found around Puerto Valle are red and military (green). There are no hyacinth macaws (purple) or blue macaws here.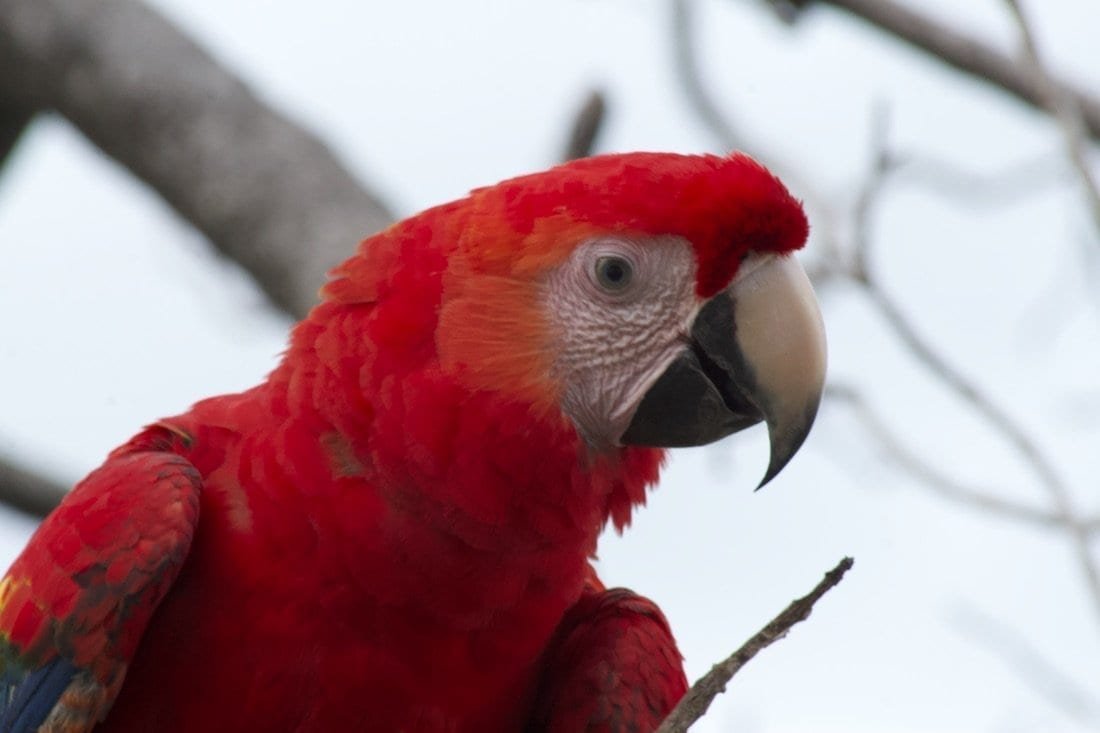 What to Expect at Puerto Valle
Food at Puerto Valle is a highlight—fresh, simple, and flavorful. The menu also features a nice selection of herbal teas and Argentine wines.
This property is ideal for those who want relaxation and sense of place. If you are go-go-go and time is limited, it likely won't be a good fit.
Puerto Valle feels like a beach property is some ways. The Parana lake (made by a dam) is so wide, you would not know you're on a river unless you tested the water.
However, no swimming is allowed in the Parana and there's no beach to speak of.
Average Stay and Tipping Guidelines
Guests usually stay 3 or 4 nights. About 60% are Europeans, who generally have more time than North Americans. Birdwatchers love Puerto Valle. Children are welcome, and the hotel is popular with families.
For guest transfers, the property uses comfortable, airconditioned light SUVs for guest transfers. Transfers take about 40 minutes on average
Tips are paid in an envelope at the front desk (put in a box there). Tip envelopes can be found in each room.
A tip of $50 per room per stay is recommended. These tips are split between restaurant staff, housekeeping, reception, and guides.
Puerto Valle only accepts cash tips. We recommend tipping at the end of your stay.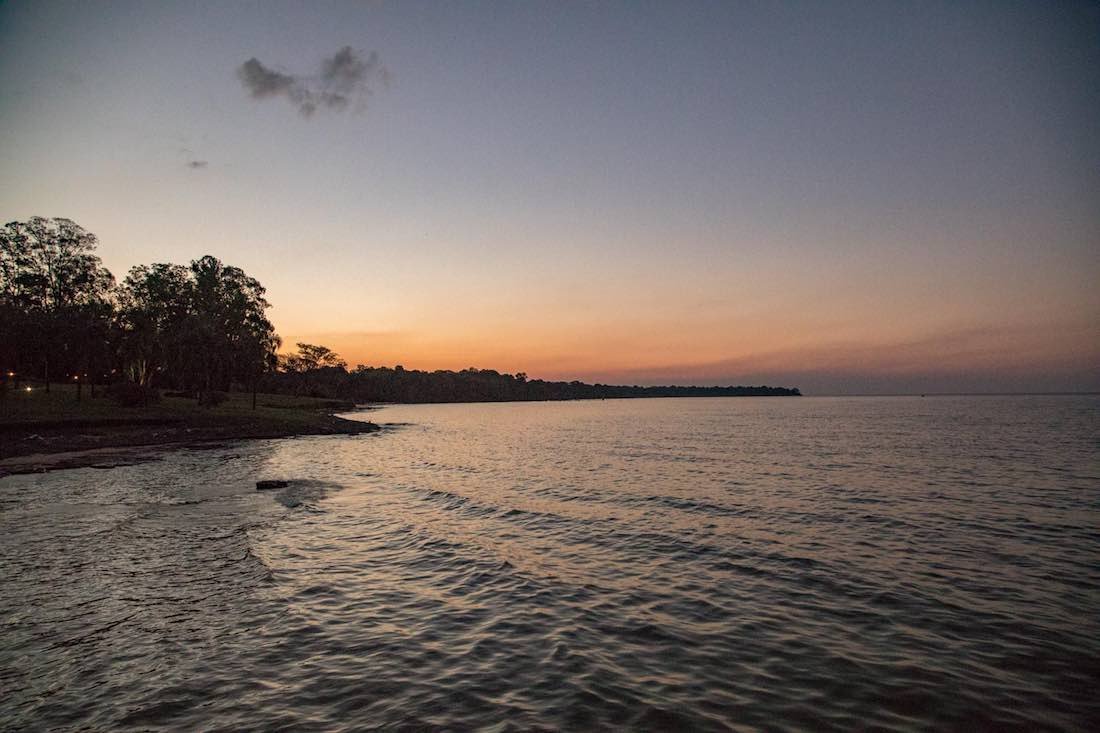 Are you thinking about a stay at Puerto Valle? LANDED provides personalized, custom travel within Central America, South America, and the Antarctic. We'll create a unique itinerary plan tailored to your interests and dreams. Experience the trip of a lifetime. Speak with one of our expert travel planners today at 801.582.2100.