M/V LEGEND:GALAPAGOS CRUISE
This Galapagos vessel features a 100-guest capacity, yet still strives to provide an intimate experience with friends and family.
Guests of M/V Legend can enjoy the Galapagos in total comfort, choosing from a wide selection of itineraries, ranging in length from 3 to 14 nights.
Legend's open decks allow passengers to admire the Galapagos flora & fauna, enjoy a BBQ at night while stargazing from the Moon Deck, and spend the days sun bathing at the pool, the two jetted tubs, and the bar area.
As part of its January 2019 renovation, the Legend added a wellness center, fitness room, and a space for yoga classes.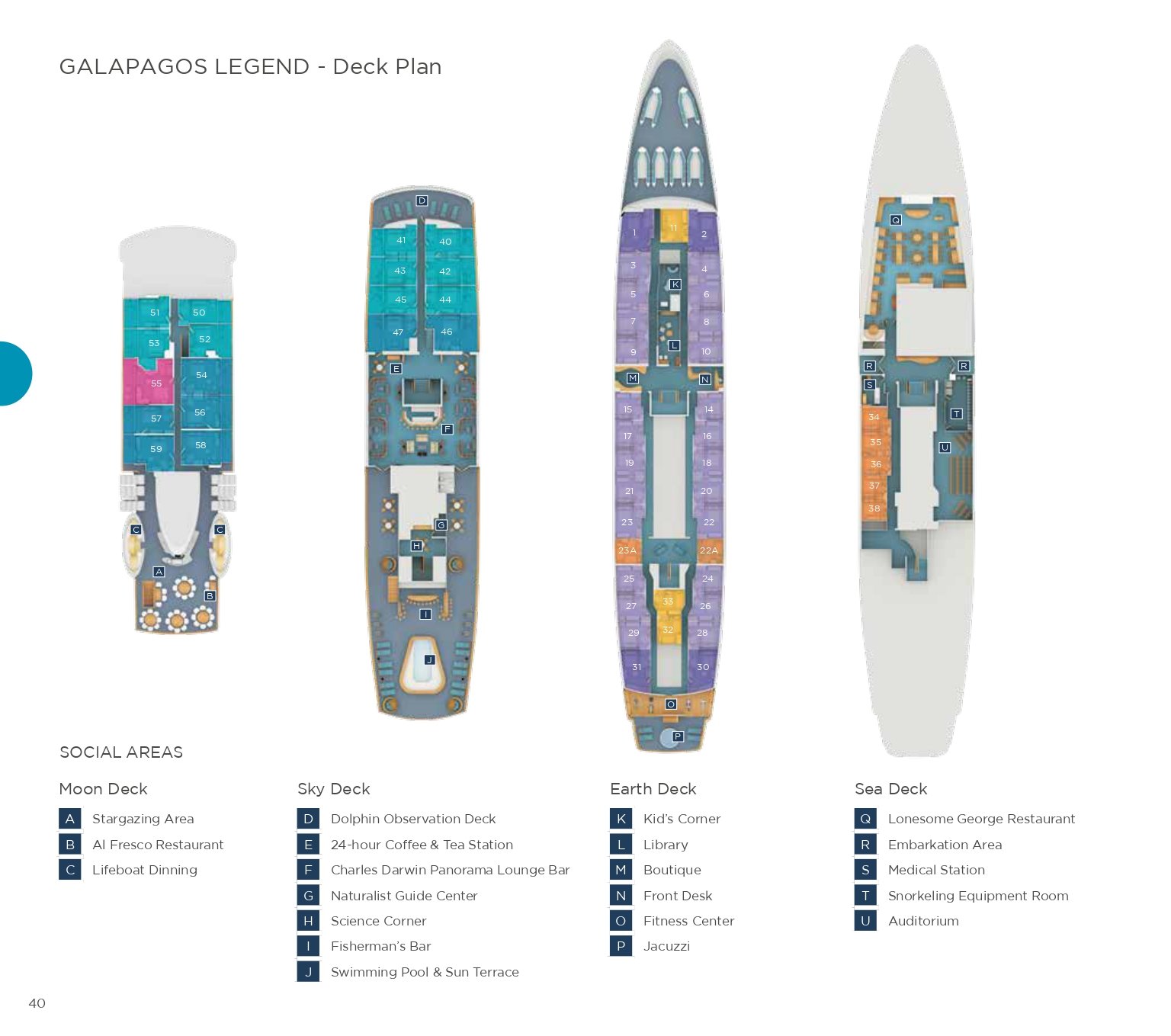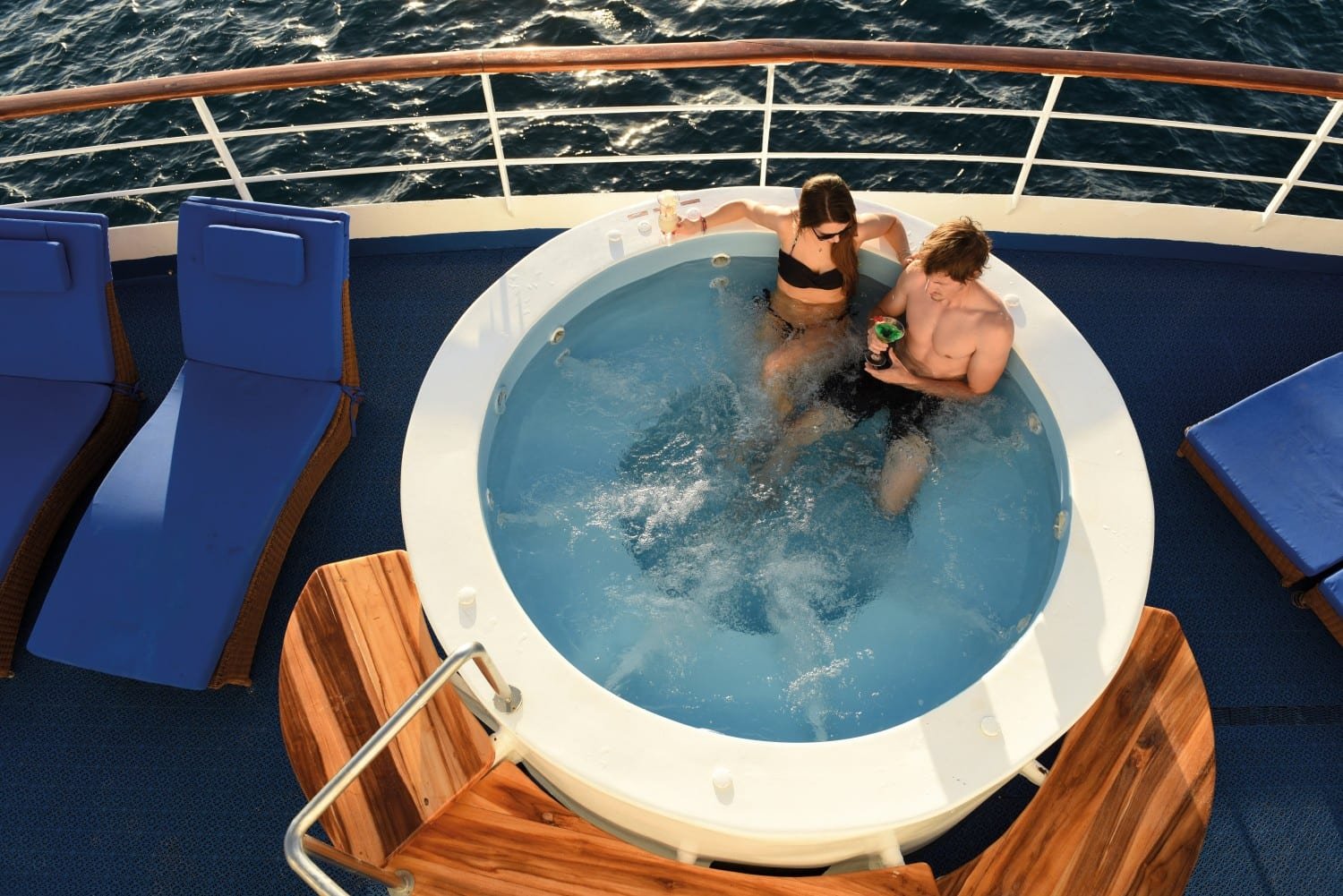 The staff of M/V Legend is committed to providing guests a personalized Galapagos experience.
Legend is equipped with a glass bottom boat, transparent kayaks, a kid's corner, a naturalist center, boutique, snorkeling equipment room, Lonesome restaurant and a full auditorium facility able to cater to corporate conferences. The cruises also offer entertainment, such as karaoke, a trivia night, and movie night.
Guests who keep kosher can also be accommodated (advance notice is needed) with separate cooking arrangements. Cruise options are available that avoid travel on shabbat.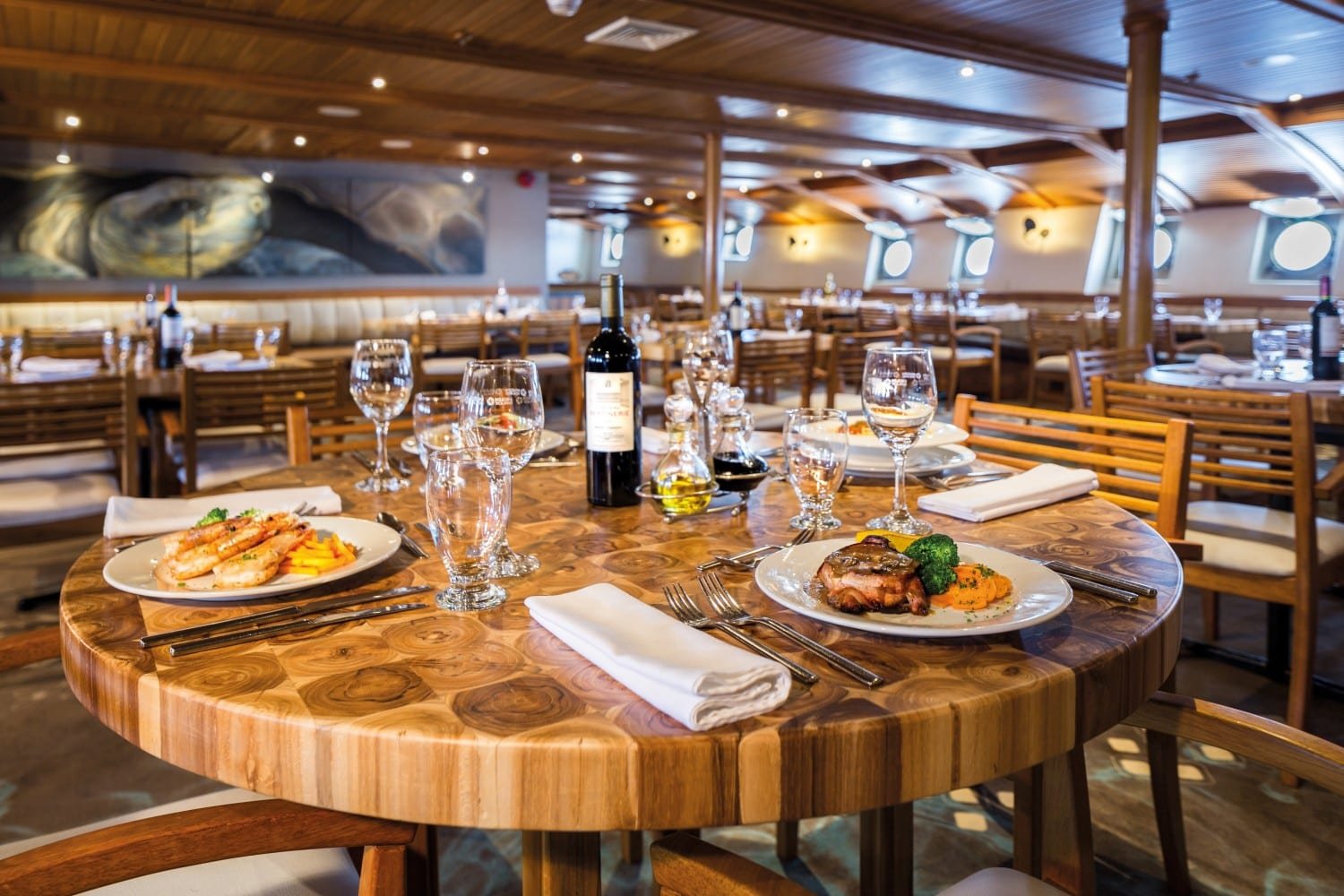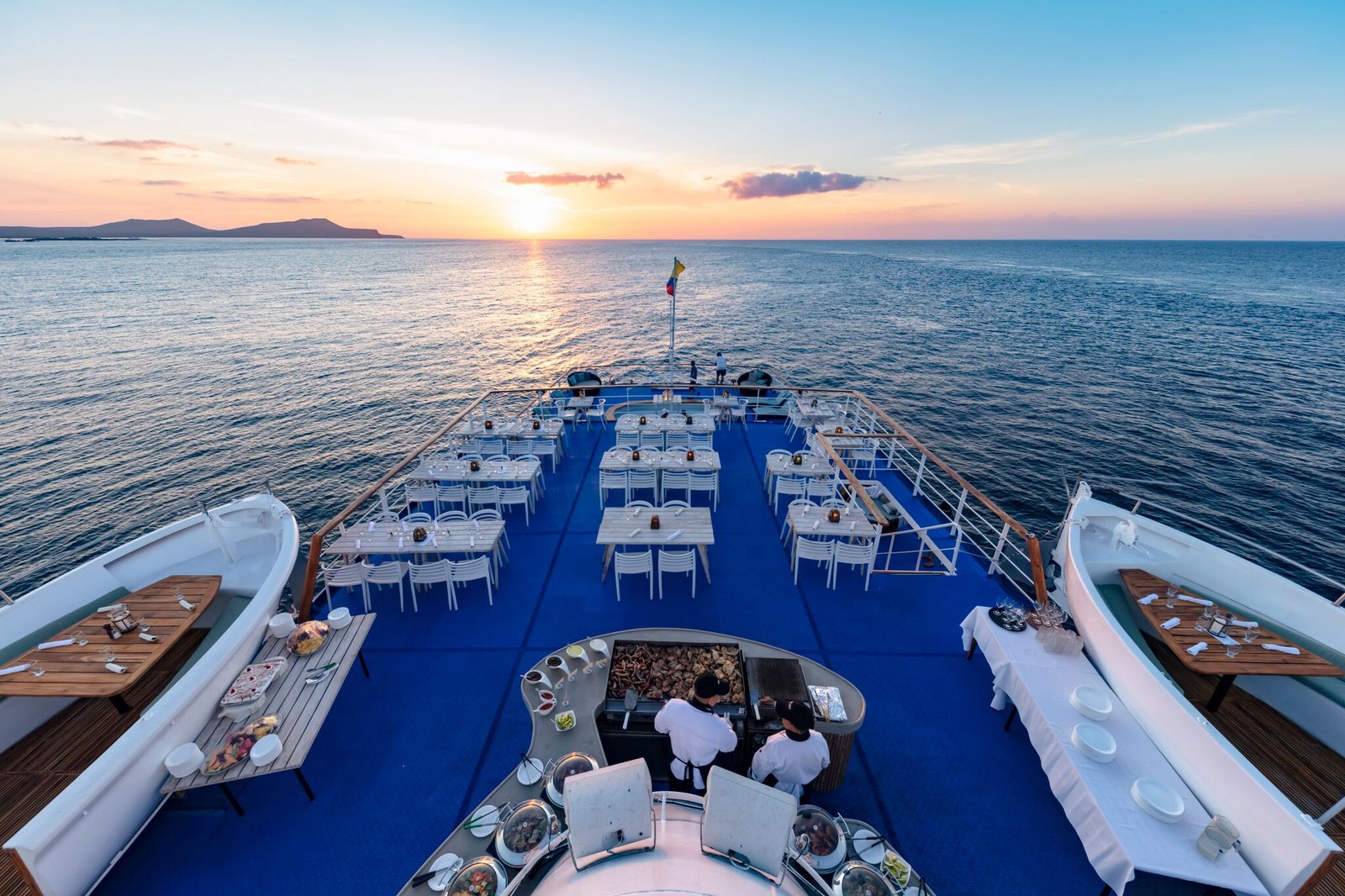 LEGEND CABIN OPTIONS
This yacht's four decks house 59 cabins, fully-equipped with private facilities and ample amenities.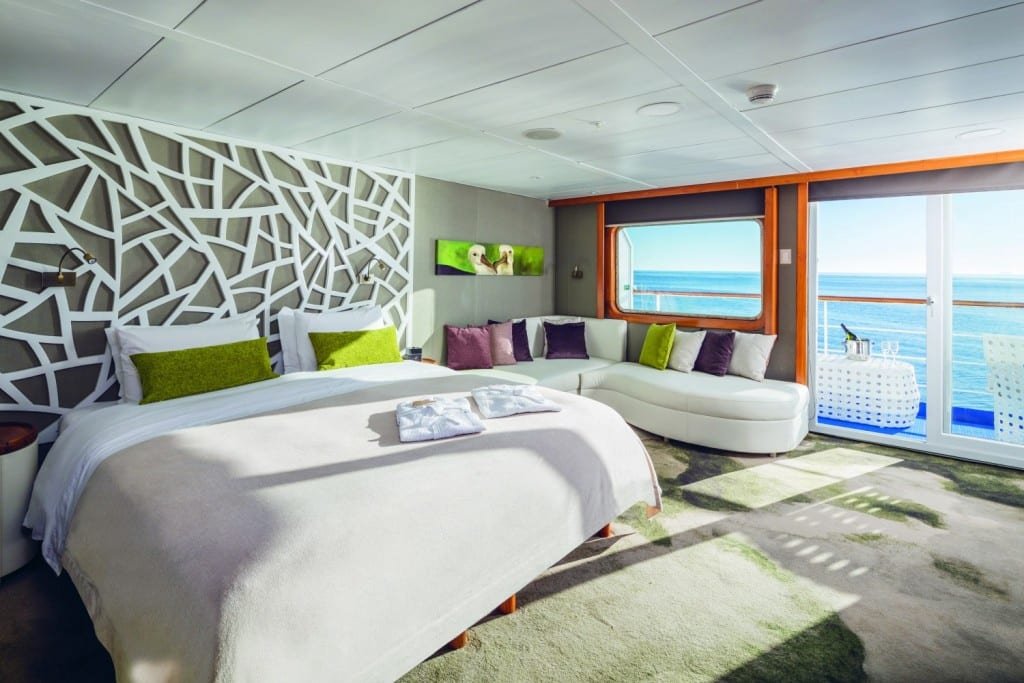 Legend offers seven cabin categories, including:
(3) Standard (Interior)—Avg. 140 ft² (13 m²)
(7) Standard Plus—Avg. 118 ft² (11 m²)
(24) Junior Suites—Avg. 161 ft² (15 m²)
(4) Junior Plus Suites–Avg. 210 ft² (20 m²)
(10) Balcony Suites—Avg. 275 ft² (25 m²)
(7) Balcony Plus Suites—Avg. 280 ft² (26 m²)
(1) Legend Balcony Suite—355 ft² (33 m²)
The Legend Balcony Suite and Balcony Suites each include panoramic windows & private balcony, complimentary bottle of champagne, top of the line amenities & bathrobe, and a thermos & iconic postcards as souvenirs.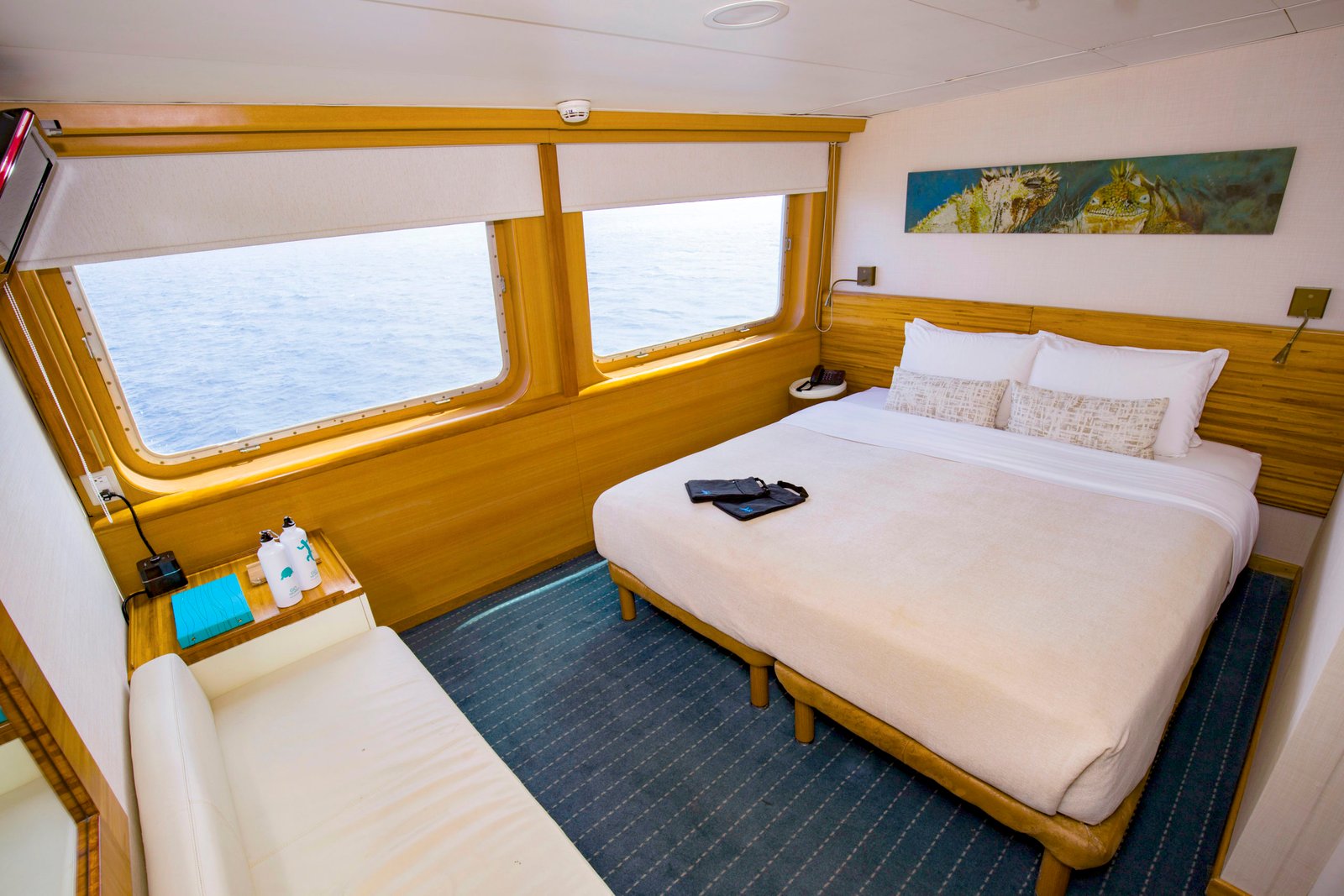 All M/V Legend cabins feature:
Complimetary GoGalapagos Thermos and Bag
Double and triple cabin options
Alarm Clock / Speaker
Two Types of Pillows
Safety deposit box
Air Conditioning
Reading lights
Organic shampoo, conditioner, and sope
Housekeeping three tomes daily
Plentiful Storage Space
Entertainment System
Turn Down Service
Hair Dryer
Telephone
TV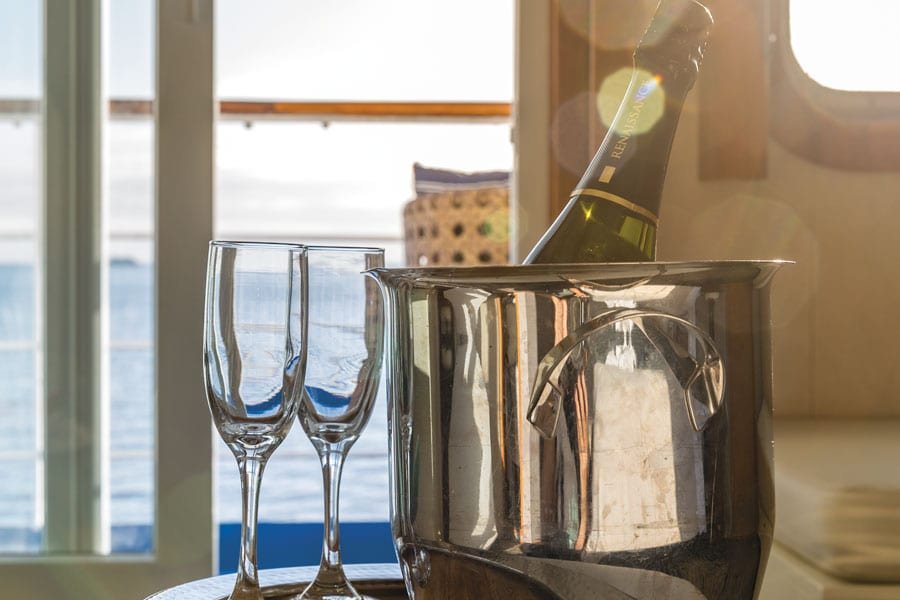 Guests of legend can enjoy two guided Galapagos excursions every day of their cruise.
Rental wetsuits and free snorkeling equipment are also available for use.
Onboard meals focus on a wide variety of fresh, local and international cuisine, options including al fresco breakfast and BBQ dinners.
Legend offers a free, 24-hour coffee station, 24-hour medical attendant, onboard Wi-Fi zones, fitness center, pool, jacuzzi, and sun beds.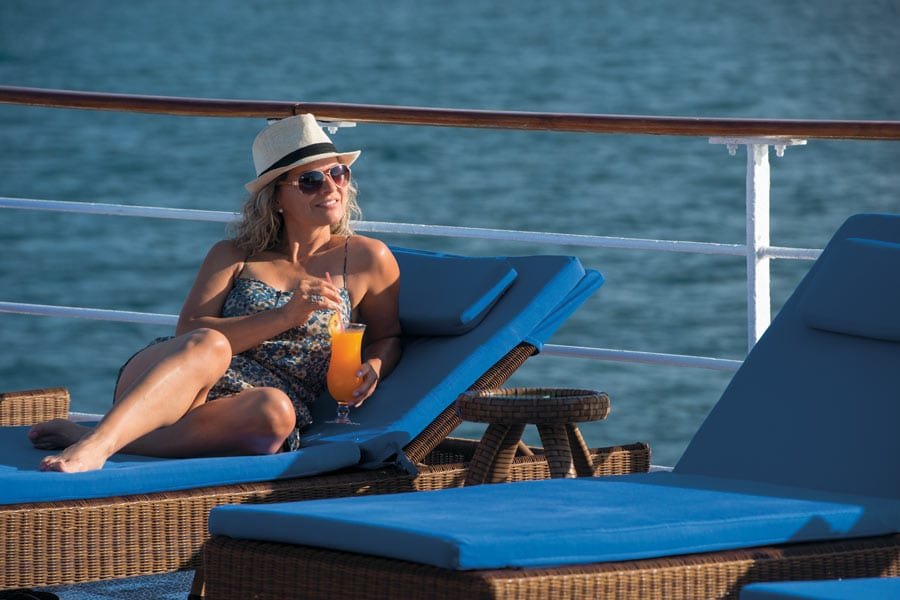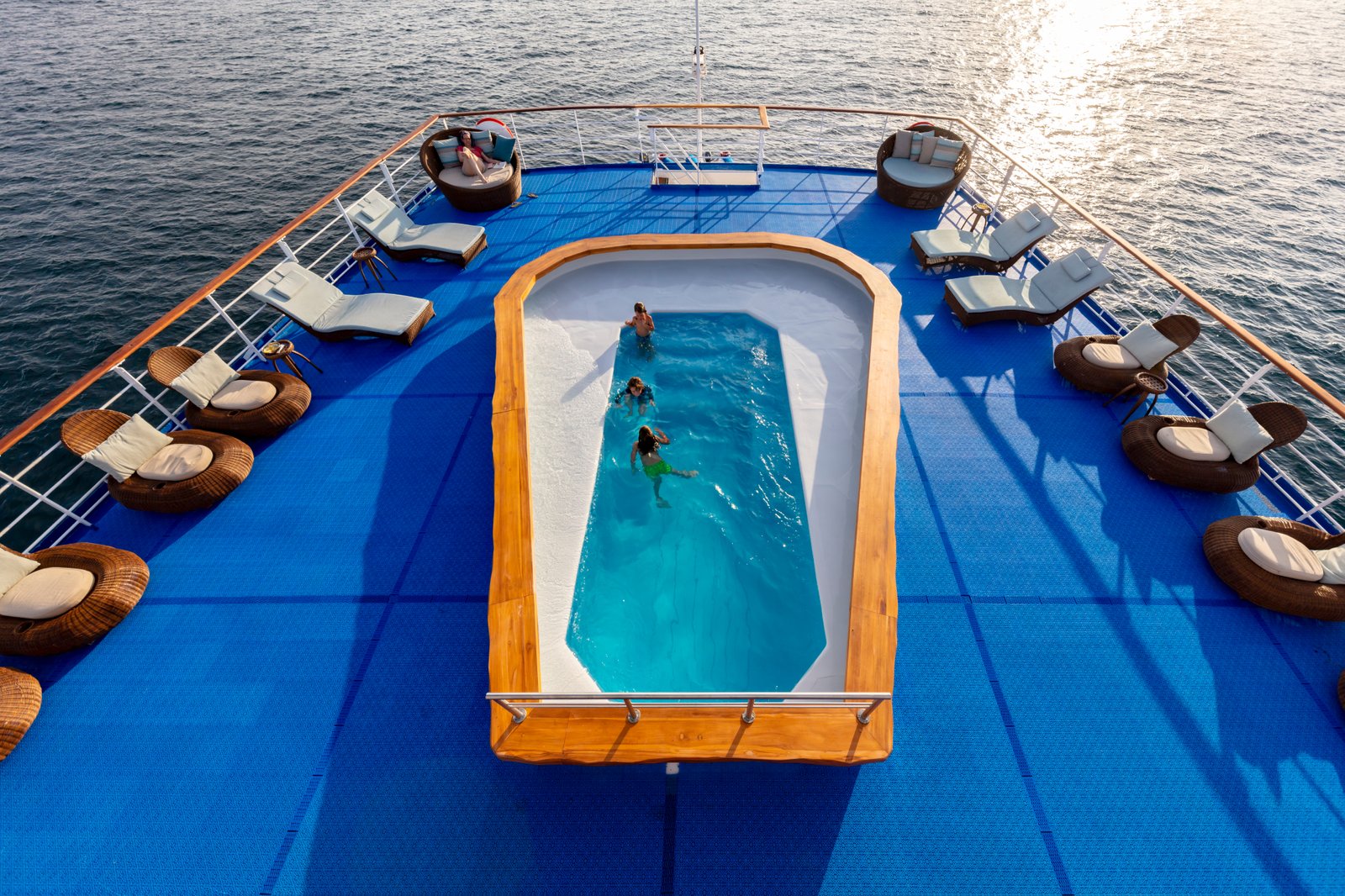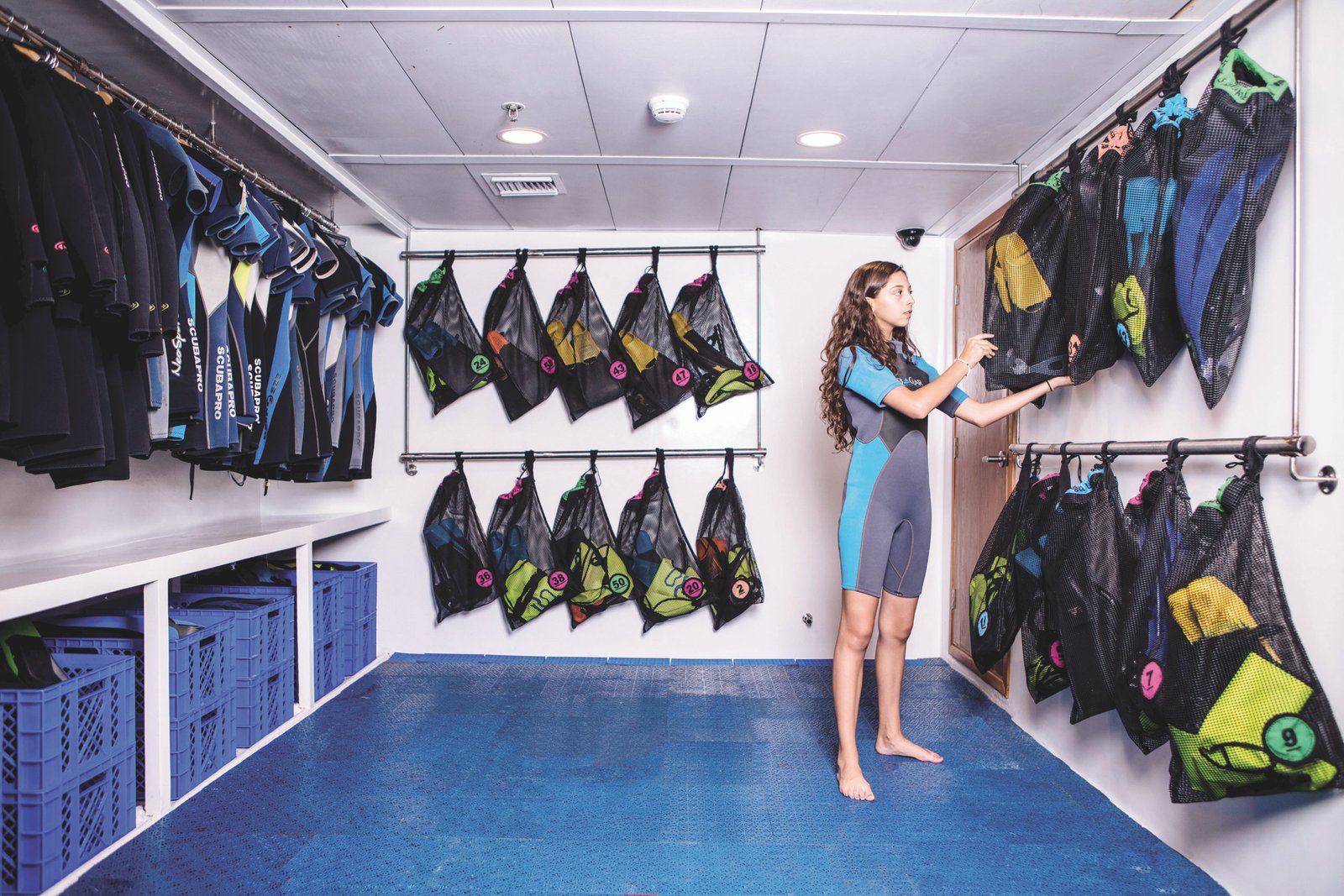 M/V Legend Technical Specifications
Gross Tonnage: 2890 t.
Length: 301 ft (92 m)
Wide: 47 ft (15 m)
Decks: 4
Made in: Germany
Rebuilt: 2002
Refurbished: 2017
Speed: 17 knots
Cruise speed: 15 knots
Life Rafts: (22) for 25 pax each
Dinghies: (6) for 20 pax each
Safety: ISM, SMC, ISSC, IOPP, DOC
Expedition leader: 1 multilingual naturalist
Guides: 7 multilingual naturalists
Passenger Capacity: 100
Electricity: 110v
Crew: 60
For more information on group-basis Galapagos cruises and yacht charters, check out LANDED's free guide.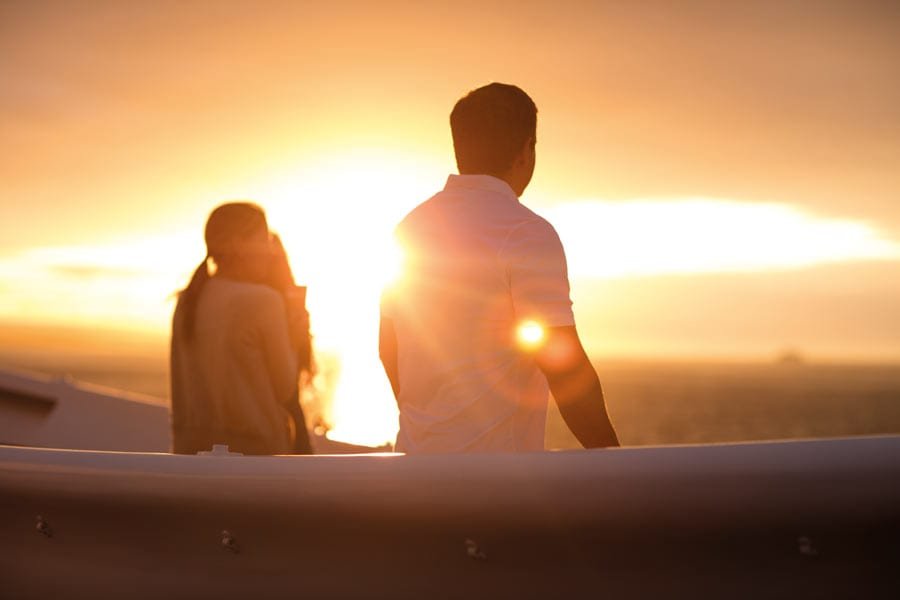 LANDED can arrange all aspects of your trip to the Galapagos, including a cruise aboard the Galapagos Legend. We also plan air travel, touring, and accommodations in mainland Ecuador. Speak with a travel planner today at 801.582.2100. We'll take care of the details.