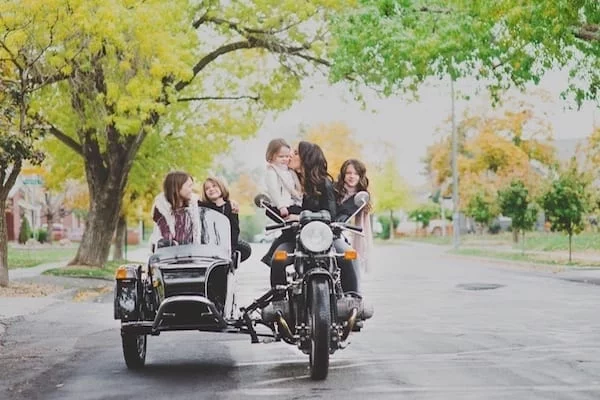 Born an adventure seeker, Erynn has explored many parts of the world out of desire to understand and connect with people of all cultures. Before she and John started LANDED in 2006, Erynn was the CEO and President of an international humanitarian organization focusing on South America where she quickly grew to love the people and the landscape. Erynn has a passion for writing and shares some of their family's adventures at Tropic of Candycorn. She can often be found leading gelato missions on her 1974 BMW R75/6 with a sidecar full of four happy daughters.
Erynn Montgomery
Co-founder / Travel Designer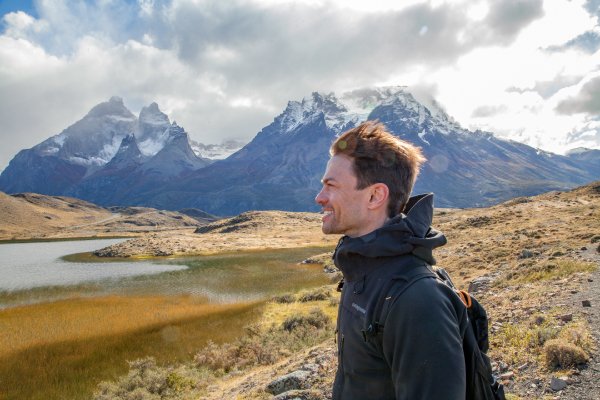 John Montgomery was born traveling; he's the son of two U.S. Air Force officers, and his childhood spanned the USA and Far East. When he and Erynn married, they began dog-earing their passports together. Even after the arrival of their fourth daughter, the journeys continue. When John needs a break from the feminine energy of the family home, he escapes lobo solitario to locations remote, undiscovered, and extreme. Prior to co-founding LANDED, John financed hotels and other commercial real estate for more than 15 years. These days, he smiles a lot.
John Montgomery
Co-founder / Travel Designer
Jesica was born in Buenos Aires, where she lived for 31 years before moving to Lima with her husband & Hutch, their dog. Ever since a child, she was mesmerized by the hotels she stayed at with her family, which made her seek a career in the hotel industry. She worked at luxury hotels for 10 years before becoming a Concierge at Park Hyatt Bs As—where she discovered her passion for travel design. Jesica loves nature, wildlife, and foreign cultures, and strives to make each trip an amazing experience.
Jesica Cardone
Director of Travel Design /
Travel Designer
Sofia was born in Buenos Aires. From an early age, she spent her holidays in Patagonia where she lived a few years later and still comes back to every year. Since young, Sofia's dream was to travel the world, try every food, and get to know as many cultures as possible, and she's done great progress since. She studied Visual Arts and adds her creativity to everything she does, including tailor-made trips for LANDED's guests. In her free time, you will probably find her painting, embroidering, doing yoga, or eating dulce de leche.
Sofia Peña
Director of Operations /
Travel Designer
Marina was born in Naples, Italy. She spent her childhood in Florida and then moved to Buenos Aires, where her family is from. Marina also lived a year in Panama, 3 years in Costa Rica, and spent most summers in Uruguay. Because of her constant moving, she learned to appreciate different cultures and lifestyles, which motivated her to pursue a career in Tourism & Hospitality. Marina spends her free time planning her next trip, playing board games with family, or enjoying some wine with friends.
Marina Alvarez
Operations Team
Leader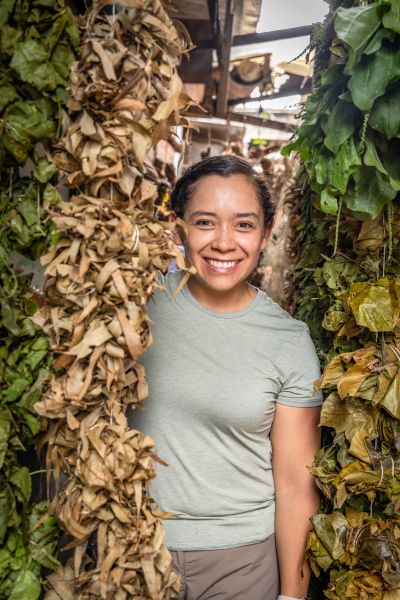 Daniela was born in Quito, Ecuador, and has traveled around America, Europe, and the Middle East, where she learned to appreciate other cultures, nature, and food. Daniela loves exploring with her son, Francisco, as well as taking care of her cows in the Cotopaxi area, dancing salsa, biking, and running. She studied Tourism Administration and has been working in the industry over 10 years. Nowadays, as a Travel Designer at LANDED, Daniela customizes once-in-a-lifetime trips in Latin America.
Daniela Morales
Travel Designer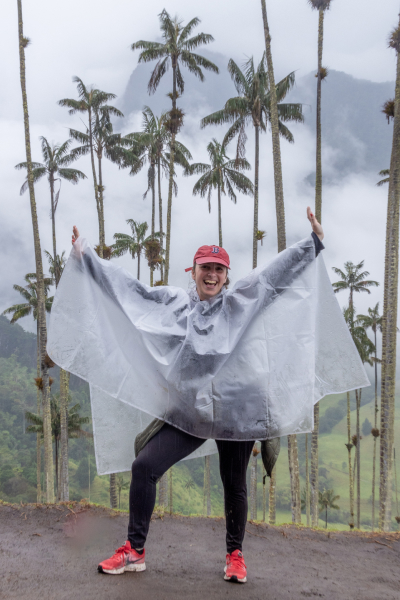 Estefanía was born in Buenos Aires, Argentina, where she still lives today with her husband and their two daughters. Discovering a passion for travel during her time spent in Europe, she decided to pursue a career in the travel industry. After completing her studies in Hotel Management, Estefanía worked at the Park Hyatt Bs As for 8 years, helping guests make the most of their stays. Now working at LANDED as a Travel Designer, Estefanía takes pride in helping others discover the wonders of Latin America.
Estefania de Diego
Travel Designer
Ana María was born in San José, Costa Rica, where she lives with her husband and two kids. Ana studied Hotel & Restaurant Management in Houston before she returned to Costa Rica. For the past 15 years, Ana held positions in tourism and hospitality designing travel experiences in her home country. Now working with LANDED, she has developed her passion for sustainable travel and authentic service. Ana enjoys combining her passion for creating experiences for others, and exploring new places with her family.
Ana Maria Baldioceda
Travel Designer
Ines was born in Argentina, but her Spanish is more Castilian after living in Barcelona for 6 years. Ines studied Hotel Administration and worked at the Park Hyatt Buenos Aires before she decided to travel the world. She lived in Abu Dhabi, Tokyo, Vietnam, and Spain, before moving to Mexico City, where she currently lives with her husband and two adorable kids. With all her travels, she fell in love with learning from foreign cultures. Now at LANDED, she shares that love by creating unique travel experiences.
Ines Perisse
Destination Specialist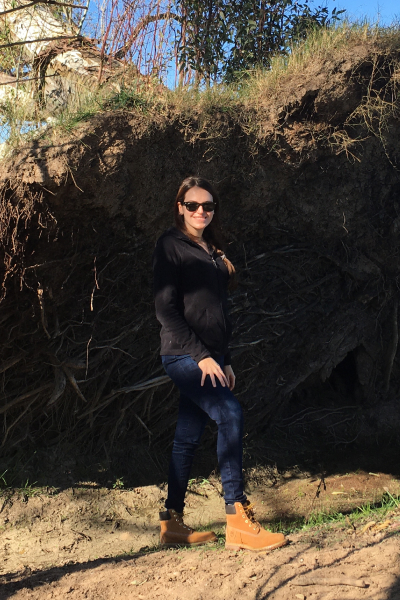 Constanza grew up in Buenos Aires, Argentina, where she graduated in Tourism & Hotel Management. Her love for travel started at a young age, as she explored Argentina with her family during road trips. She then moved to Buzios, Brazil, where she enjoyed the ocean views while managing a family-owned property. Now at LANDED, she continues to create memorable experiences with great attention to detail. During her free time, she enjoys spending time at her family home, relaxing in the countryside, and a good picnic.
Constanza Lucchelli
Experience Specialist
Sofía was born in Bilbao, Spain. Since childhood, she has lived in different countries—Spain, Argentina, the USA, Chile, and Peru. Her life is outlined in journeys, motion, and suitcases. She now lives in Lima, Peru with her husband, 3 daughters, and their dog. Her great passions are travel, yoga, adventure, all kinds of sports, and time well spent with her family. Sofia believes in the power of meditation, smiles, love, and daily improvement. She enjoys life, and loves helping find joy in the everyday.
Sofia Marmol
Operations Specialist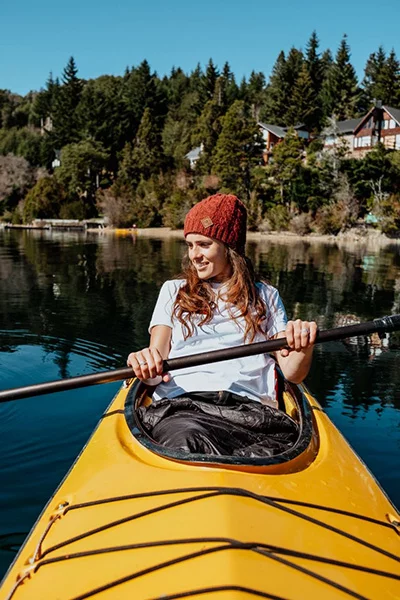 Rocío was born in Bariloche, Argentina, where she lives now. Before going back to her hometown, she lived in Buenos Aires where she studied Hotel & Business Management; as well as in Mendoza. She also lived 3 years in Costa Rica, because, who wouldn't want to live on the beach at least once in their life? She spent 7 years in the hotel industry providing the best experience for guests. These days she spends her free time in outdoor activities: hiking, kayaking, skiing, or her personal favorite, climbing.
Rocio Ortiz de Elguea
Accounting Specialist
Lisette was born in Colombia, but has lived in different parts of the world—Buenos Aires, Paris, southern India, Rio de Janeiro, and The Hague. Her passion for traveling led her to the tourism industry, where she has been working for the past 5 years. Her favorite part of her career is being able to show the best of her country to travelers, and helping them have memorable experiences. Lisette's interests include languages, minimalist photography, and obsessively planning her next trip.
Lisette Gonzalez
Marketing Manager