Keep Up With The Latest
When you travel with LANDED, our team of travel experts and network of local contacts are at your service. We'll handle the details, freeing you to savor the moments.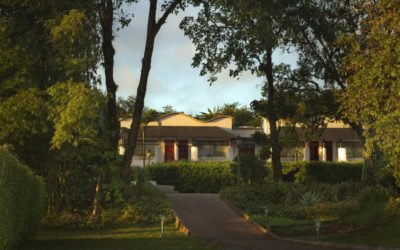 The Royal Palm Hotel Galapagos is located in the lush Miconia Highlands of Santa Cruz Island, near the center of the Galapagos Archipelago. This 482-acre private reserve protects rich grazing and nesting habitat for giant tortoises, land iguanas, and dozens of bird species. Its location is near the island's midpoint–roughly 20 minutes by road from the southern port town of Puerto Ayora and the northern port at Itabaca Channel–allowing guests to take day trips to the nearby islands off both coasts. The forested highlands also shelter guests from the shadeless, arid coast.
read more