Antarctic Cruises and Trips to Antarctica
Have you been thinking about an Antarctica Cruise?
Now, more than ever, you can tailor your trip to Antarctica. Visit the islands near Antarctica in one day, or spend weeks exploring the continent and islands of the Southern Ocean.  The choice is yours.
Whether you're looking for information on an Antarctic Air Cruise, the best Antarctica Cruise Ships, Antarctica Lodging, Antarctic Wildlife, or Guided Antarctic Expeditions, We've got you.
LANDED compiled this free Antarctica Cruise Guide to help you navigate your options.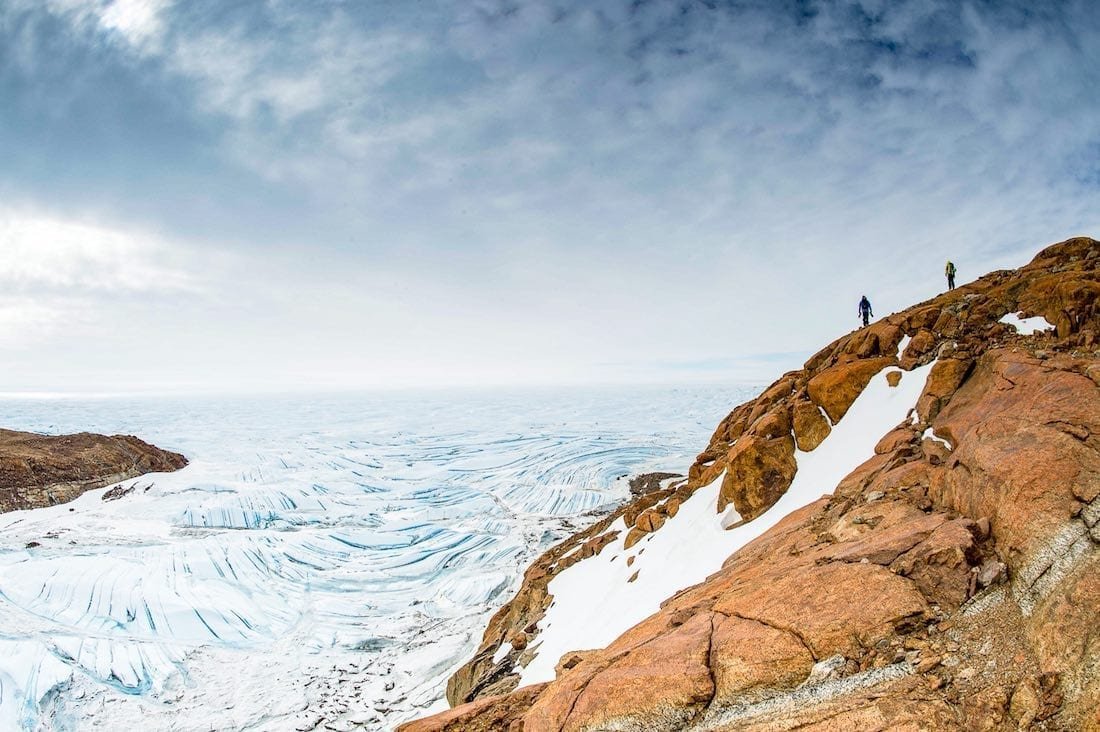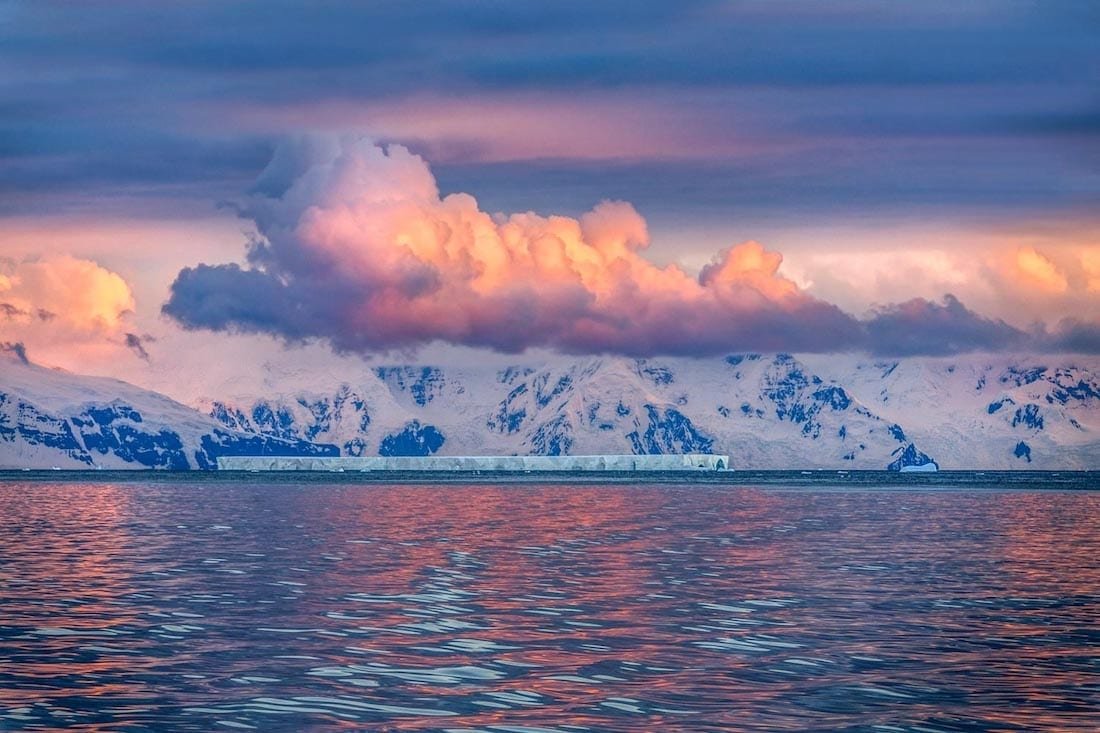 Choosing an Antarctica Cruise Ship
When choosing a cruise ship for a trip to Antarctica, look beyond the marketing name and glossy photos.
The team at LANDED can advise you on ship choice, providing details and comparing the differences between vessels. Beyond the experience of the crew and guides, four basic factors you should consider are:
Size – The mass of an Antarctica cruise ship influences its stability in rough seas. That said, ships with more than 130 passengers may offer consecutive visits at landing sites, which likely means less time on land for cruise passengers.
Ice Rating – Ships with a 1A rating can brave Antarctic waters that are inaccessible to ships with lower ice ratings. Some of our favorite locations (e.g. the northern portion of the Weddell Sea near the Antarctic Peninsula, and the Lemaire Channel) are often full of floating ice.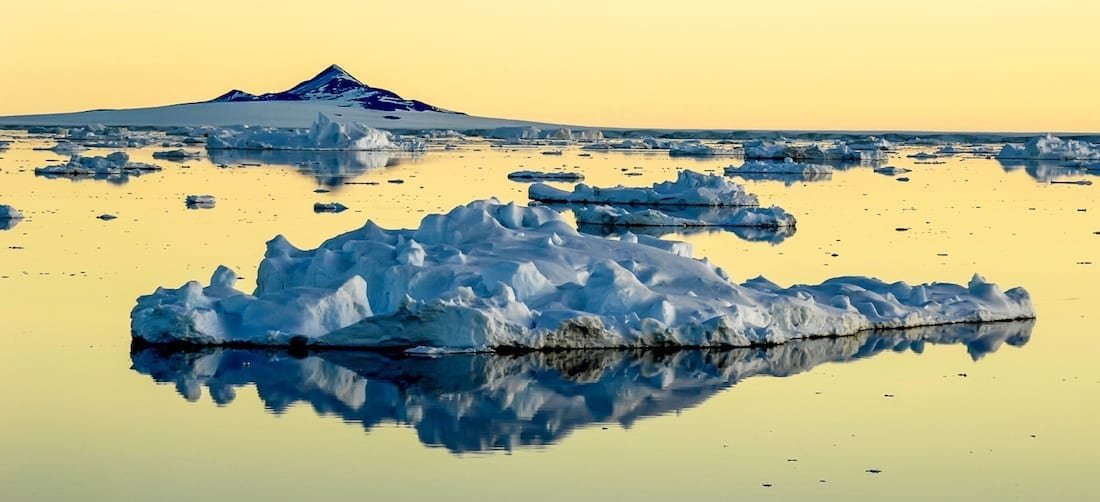 Comfort – Several factors affect the comfort of an Antarctica cruise vessel, including:

Size, Variety, and Quality of common areas
Cabin Size
Bed and Linen Quality
Size and Quantity of Cabin Windows
Private Verandahs (allow you to let fresh air into your cabin)
Meal Quality
Power – Faster, more powerful ships may be able to cross the Drake Passage more quickly. Faster ships can cover more territory and can be used to design cruise plans with a more diverse collection of landing sites. More powerful ships can push through Antarctic sea ice.
Beyond the aforementioned, a number of other important characteristics should also be evaluated.
For example, the layout of the Zodiac loading (stern loading, two side gangways, one side gangway) can affect the speed of embarkation / disembarkation, and ultimately, how much time you spend on land observing wildlife and exploring.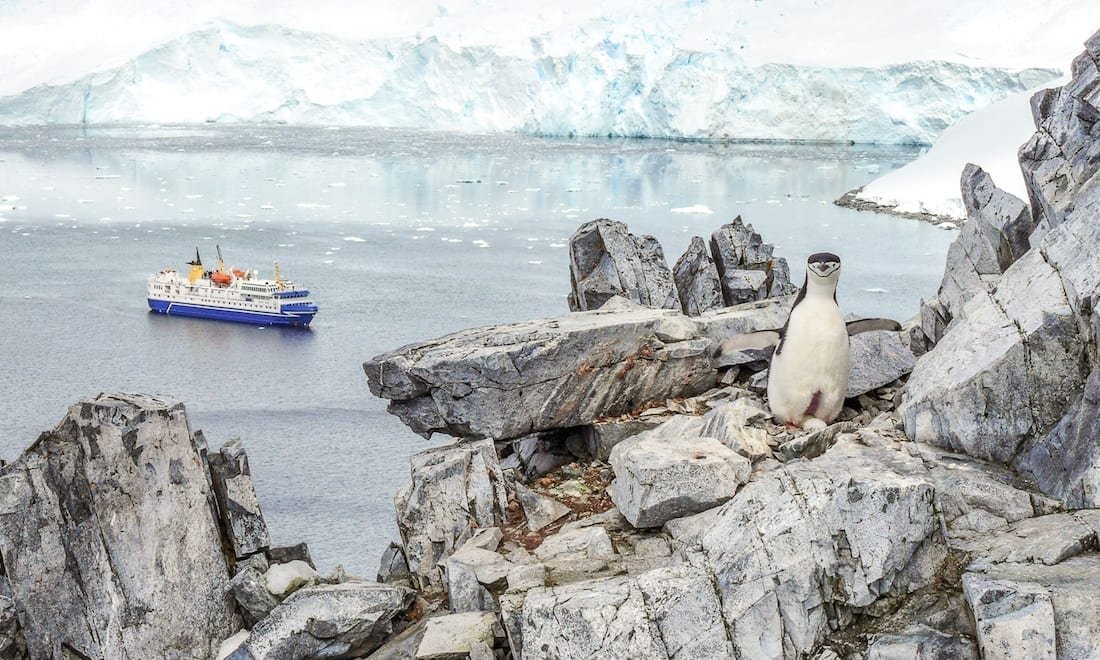 Expedition vs. Luxury Cruise Ships
Have you determined the motivation for your trip to Antarctica? Is it the Antarctic wildlife? The scenery? The thrill of exploring a continent so remote, wild, and pure? Is it the thrill of outdoor adventure excursions?
Each of these answers matters when selecting an Antarctic cruise ship.
The two main categories of ship in Antarctica are Expedition Ships and Luxury Ships. Each category has advantages and disadvantages.
These categories mark the ends of a spectrum; each ship differs in its balance of comfort and capabilities.
Antarctic Expedition / Adventure Ships
Antarctic expedition ships can offer more active itineraries, taking you well beyond the tip of the iceberg. They carry special gear and equipment, and their teams include specialist outdoor activity guides.
If you are active and love to explore, these are usually the best cruise ship choices in Antarctica.
Antarctic expedition ships are still comfortable (en suite bathrooms, individual cabin temperature controls, lounges, observation decks, lecture rooms, bars, libraries, and dining rooms) but the focus is on "luxury of experience" rather than on pillow mints and on-board entertainment.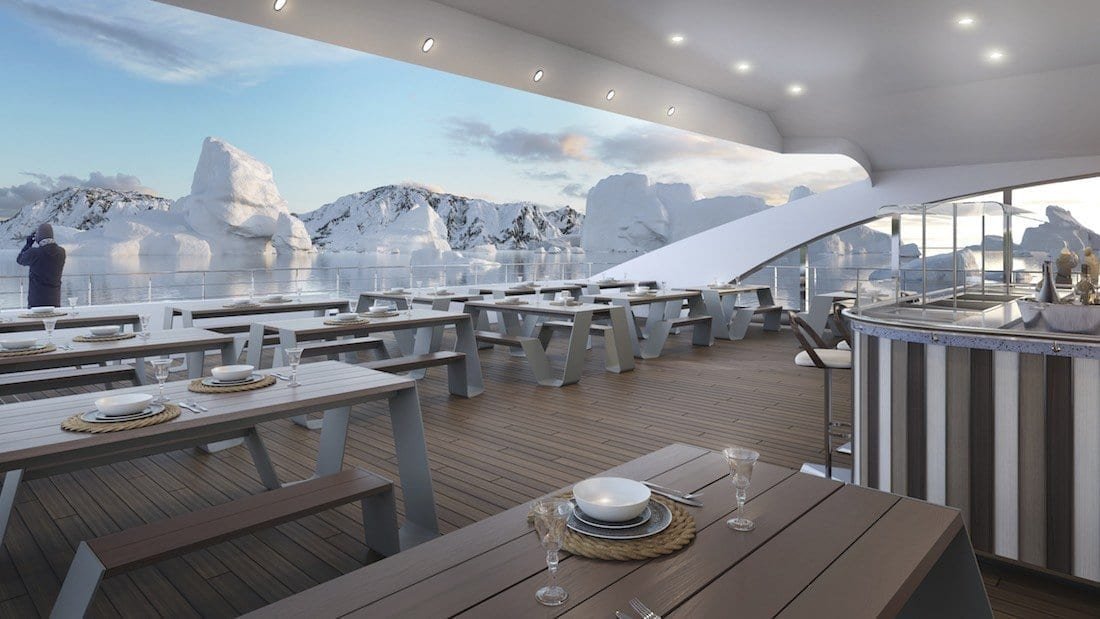 Spacious Suites with Private Balconies
Antarctic expedition ships offer several cabin categories, often including spacious suites with private balconies. Several antarctic expedition ships offer Wi-Fi.
Key advantages of cruising Antarctica on an expedition ship include:
Fewer passengers (Usually between 70 and 125 passengers)—These antarctic cruises can feel more intimate and special, with a greater sense of camaraderie. Often, you'll be on a first-name basis with the expedition team.
Better wildlife interaction—The IAATO guidelines limit landings to one ship per landing site, with a maximum of 100 passengers on land. Sites like Port Lockroy have a limit of 60 passengers. Even ships with 125 passengers can meet these limitations, as some guests will prefer kayaking or Zodiac cruising. The crew may also arrange a "split landing" at two nearby sites.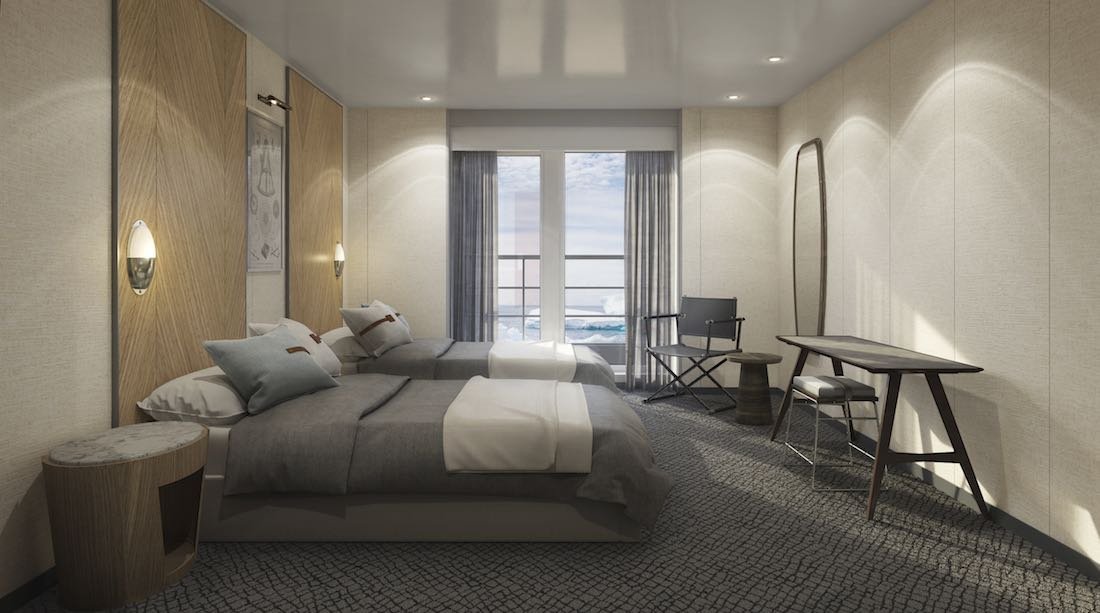 More time ashore—Antarctic expedition ships are smaller, allowing all or nearly all passengers to land at once. Usually, a landing site has four visitation slots per day. Expedition ships often book two consecutive time slots (e.g. 7AM to 10AM and 10AM to 1PM). This kind of staging gives guests more time to explore, observe, photograph, hike, and contemplate. For guests with mobility issues, the additional time at landing sites is very valuable.
More maneuverability—Because these ships are smaller, they can navigate narrower channels and reposition more quickly.
More landing site diversity—With greater maneuverability and less time spent on embarkation and disembarkation, expedition ships can visit more locations and a greater variety of sites.
Greater options for active antarctic adventure—Antarctic Expedition ships carry special equipment for exploration and active pursuits (e.g. kayaks, mountaineering and ice climbing gear, snowshoes, camping kit, and Zodiacs). Photography lessons and citizen science activities are offered on many expedition ships. Some ships in Antarctic are even equipped for helicopter touring and SCUBA diving.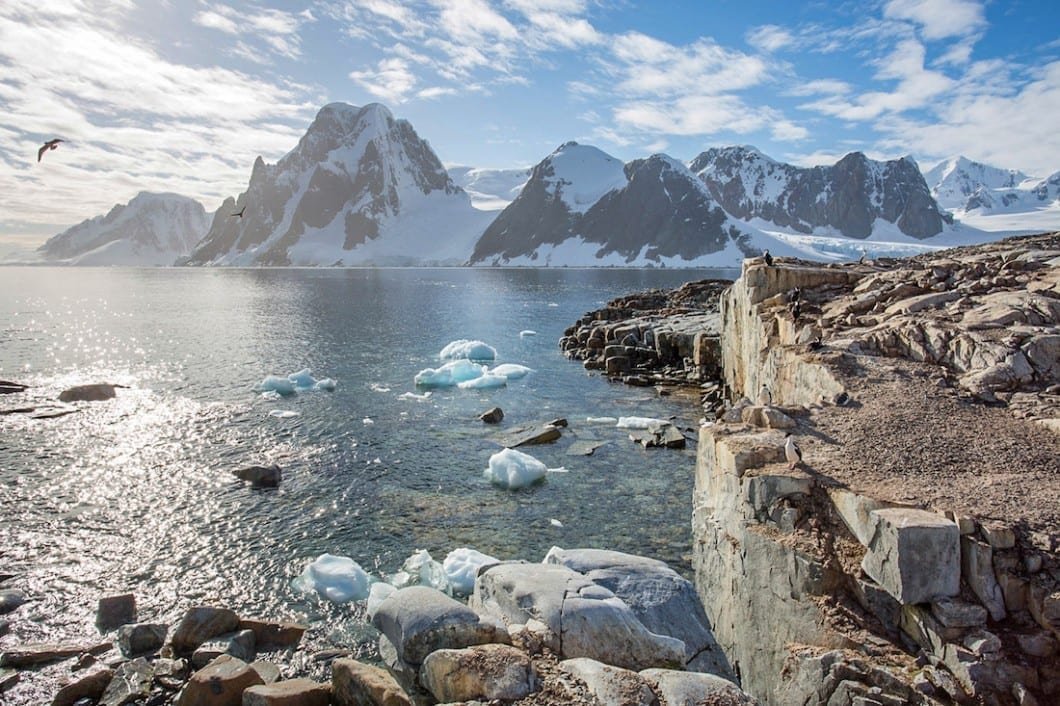 Antarctic Luxury Cruise Ships
Luxury Cruise Ships serving the Antarctic tend to be larger vessels, with more than 150 passengers.
Several luxury cruise ships have capacity for 200 passengers. Some of the largest luxury cruise ships can support more than 400 passengers.
Antarctic luxury cruise ships focus on physical comfort, fine dining, on-board entertainment, and pleasure cruising.
Key characteristics of Antarctica luxury cruise ships include:
More onboard space—these are large ships
Diverse Facilities—including multiple lounges, observation decks, bars, and a choice of restaurants
Additional facilities—Some Antarctic luxury cruise ships have fitness centers, heated swimming pools, and theaters for live entertainment.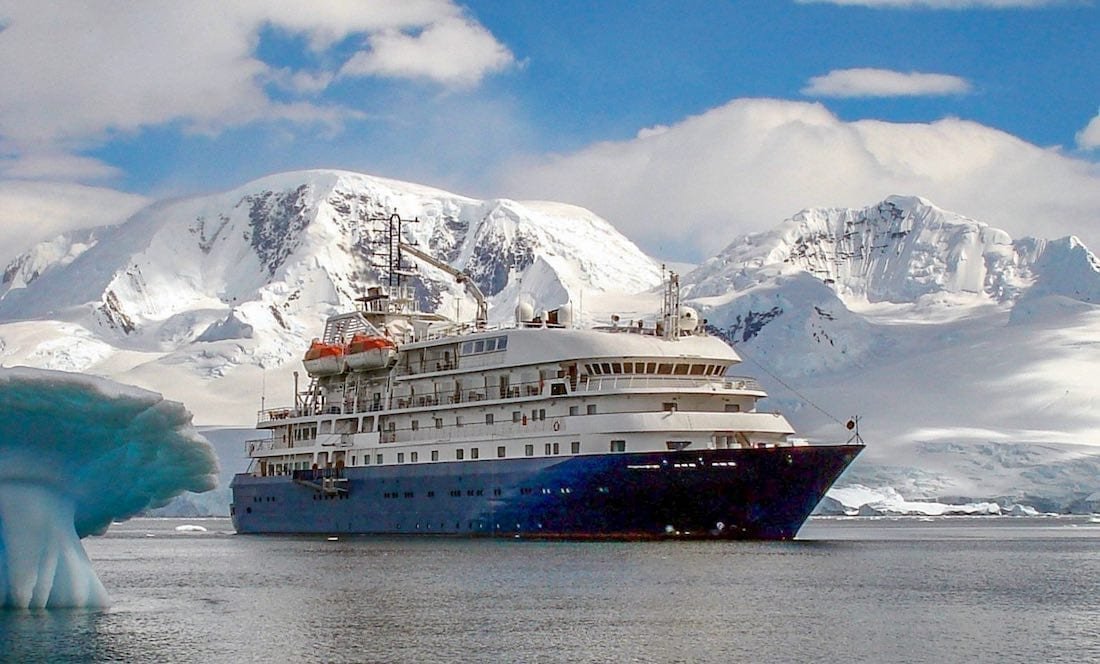 Increased stability—Some of these vessels are massive, and their size can reduce (but not eliminate) wave action.
Luxury touches—including butler service, black-tie events, and wine tastings
Landing site limitations—IAATO guidelines prohibit any landings by ships with more than 500 passengers. No more than 100 visitors may land at a site at any one time. If a cruise ship with 200 passengers makes a landing, the landing will be split—two nearby locations or consecutive landings. That either means less time at the landing site or fewer landing sites during a cruise itinerary.
Focus on comfort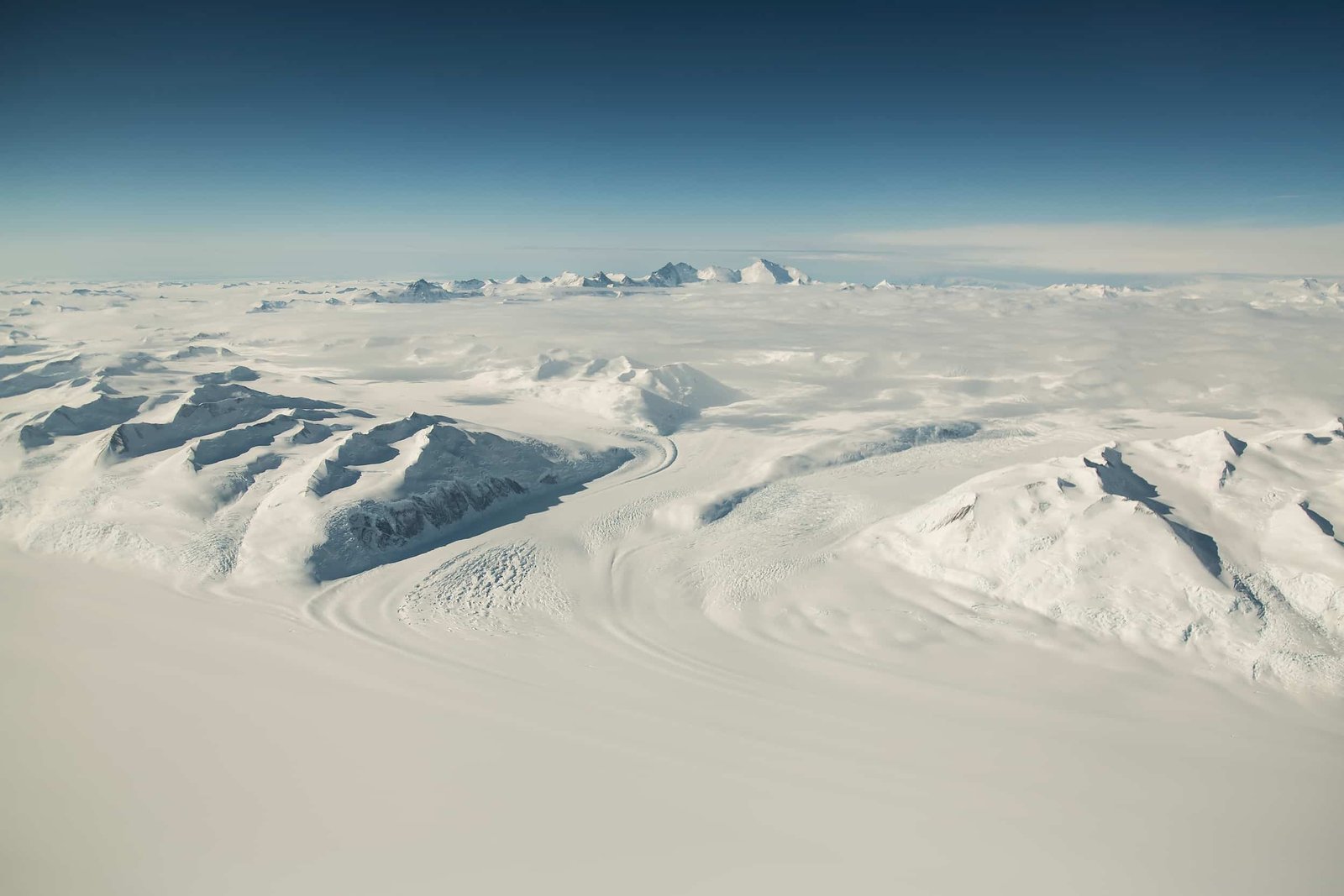 Your Antarctica Cruise Expedition Team
Travel in Antarctica involves uncertainty and inherent risks.
This is not a place you'd want to travel with just anyone. In addition to careful selection of your cruise ship and cruise itinerary, you should evaluate the cruise company and the expedition team they assemble.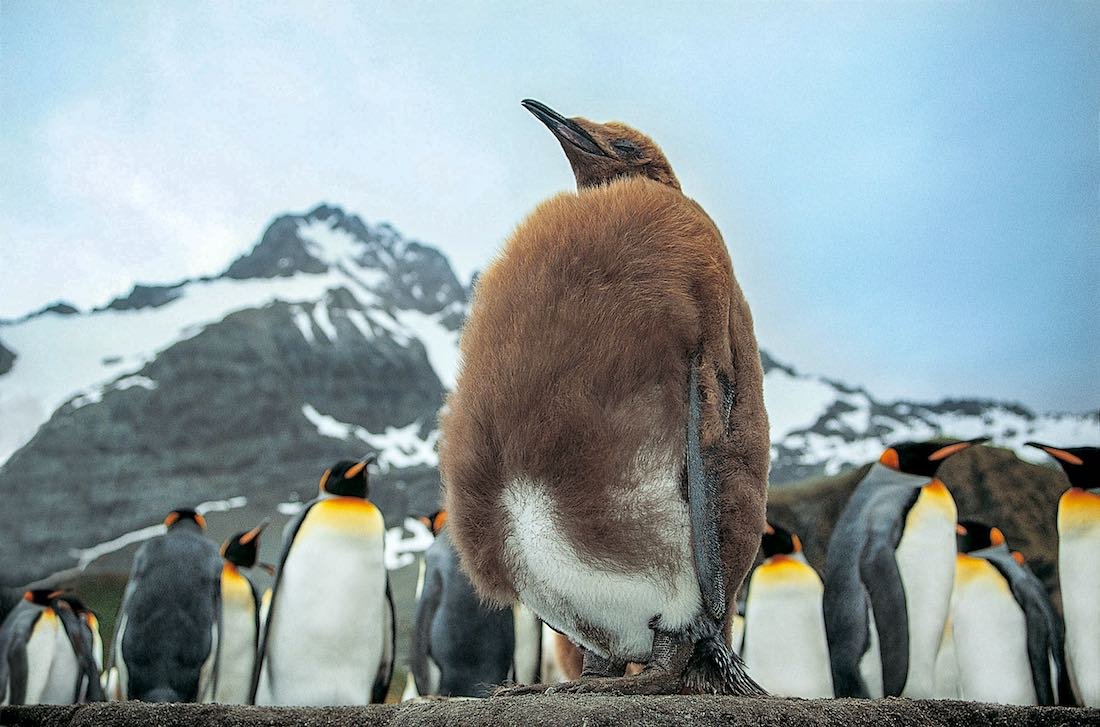 Top antarctic expedition teams and ship crews often have members who have traveled to Antarctica more than 100 times.
Antarctic Expedition Leader
The Expedition Leader heads the expedition team and serves as the primary liaison between crew and passengers. The Expedition Leader's primary job is to keep you safe.
Subordinate to that, her job is to keep you happy. In Antarctica, conditions can change with surprising speed—from sunny and breezy to white-out treacherous.
If a change is anticipated or needed, the Expedition Leader and captain will alter the itinerary and request alternate landing sites.
Antarctic Adventure Experts
The other members of the expedition team usually have specific antarctic expertise. Many have advanced degrees in geology, history, glaciology, biology, and meteorology.
Others will have a wealth of experience in outdoor adventure: trekking, kayaking, mountaineering, diving, or ice climbing.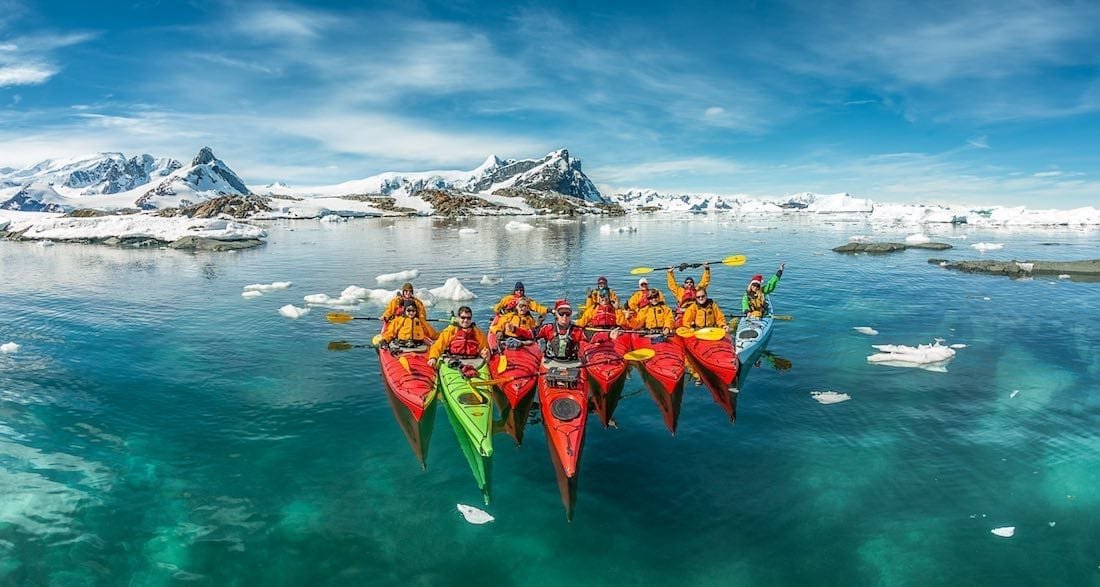 Experienced teams—especially those who have worked together for several seasons—can anticipate changes and react with agility, selecting alternate sites with a higher probability of success.
They can stow landing equipment and Zodiacs quickly, allowing the ship to reposition to a new, approved location with minimal time loss.
Zodiac Pilots and Safety Experts
Some cruise operators provide additional training and certification for their expedition teams: zodiac piloting, fire suppression, first aid, crowd control, and other safety training.
Who you travel with—the expedition team, the ship's crew, and the cruise operator—are as important as the choice of Antarctic cruise ship, cabin, and cruise itinerary.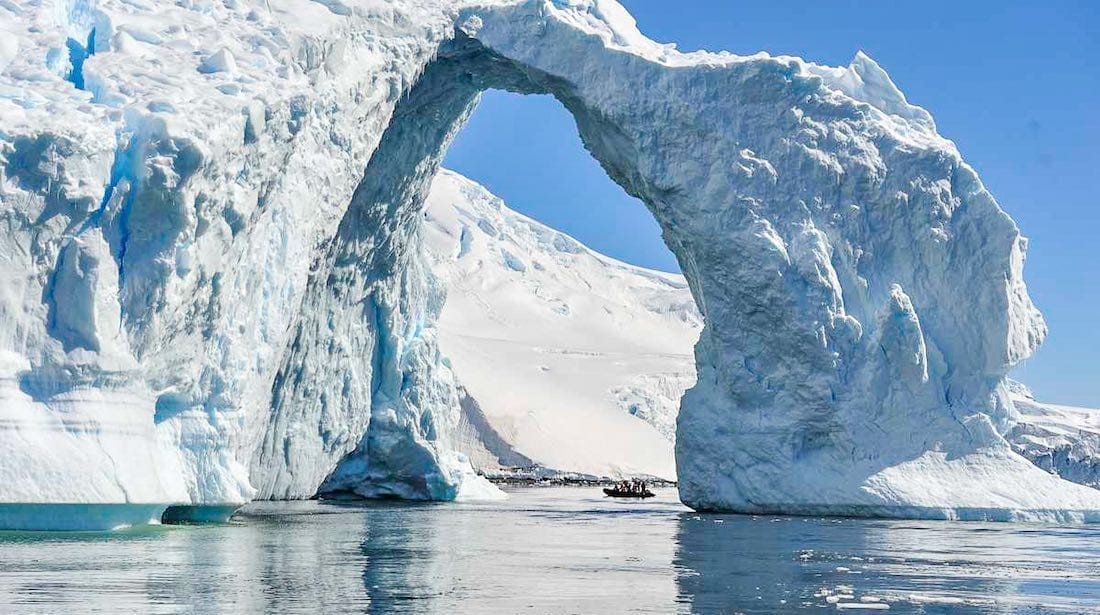 Cruise Ship Ice Ratings, Stabilizers, and Hull Design
Most passenger ships in the Antarctic are not "ice breakers". That term is somewhat ambiguous; it is usually applied to ships with flattened hulls capable of sliding atop and then crushing sea ice via weight and propulsion.
True ice breakers are extremely expensive to build and operate; they are usually maintained by navies or government research institutions.
Unlike the Arctic, Antarctic ships face not only sea ice, but rough seas: the crossing of the Drake Passage. A textbook flattened "ice breaker" hull shape would not provide much stability for crossing the Drake.
Most Antarctic ships have hull designs that provide some side-to-side stability in rough waters.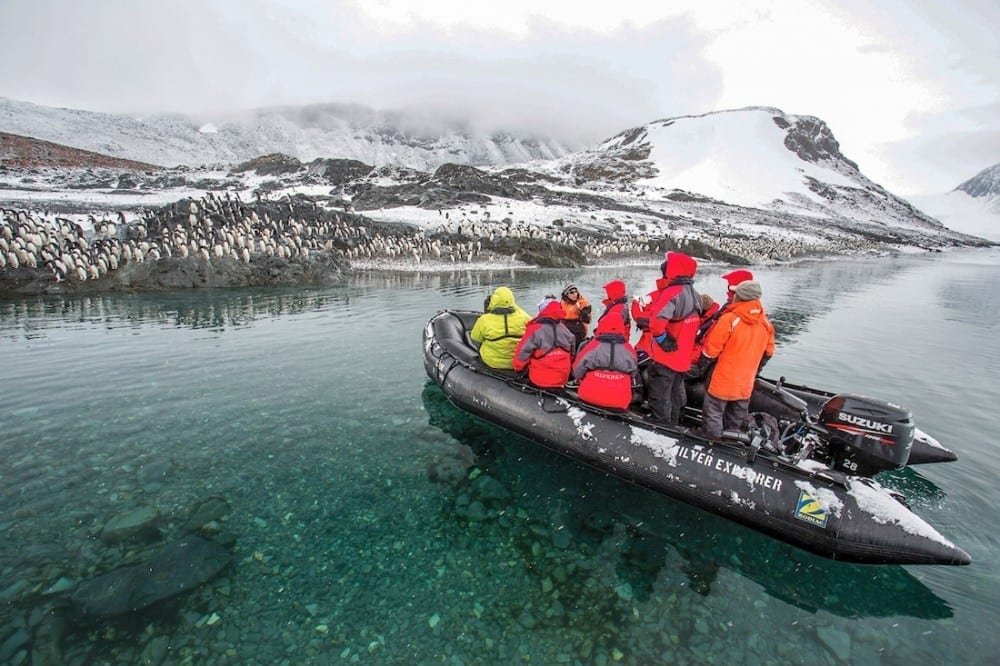 Still, most ships operating in Antarctica do not have projecting stabilizers.
The two main types of stabilizers—wing and fin—protrude downward and out from the hull, making them vulnerable to damage.
Antarctic waters can be packed ice, icebergs, and small but extremely dense floating ice chunks ("growlers"). The ship designs in Antarctica must balance stability and durability.
Antarctic Cruise Ship Ice Ratings
Antarctic ships are ice rated; they are evaluated based on hull design, strength, and the type of waters they can navigate.
Ships with ice-strengthened hulls are rated on a scale that is alphabetical and numerical. (Actually, several ice rating systems exist and overlap.)
The highest rated ships—those capable of navigating the most ice-dense waters—are rated 1A / IA / L1.
1A / IA / L1 – First Tier
1B / IB / L2 – Second Tier
1C / IC / L3 – Third Tier
1D / ID / L4 – Fourth Tier
Captains vary in their outlook on these ratings. Some captains say ice rating is really binary; ships are either 1A / IA / L1 or they are not.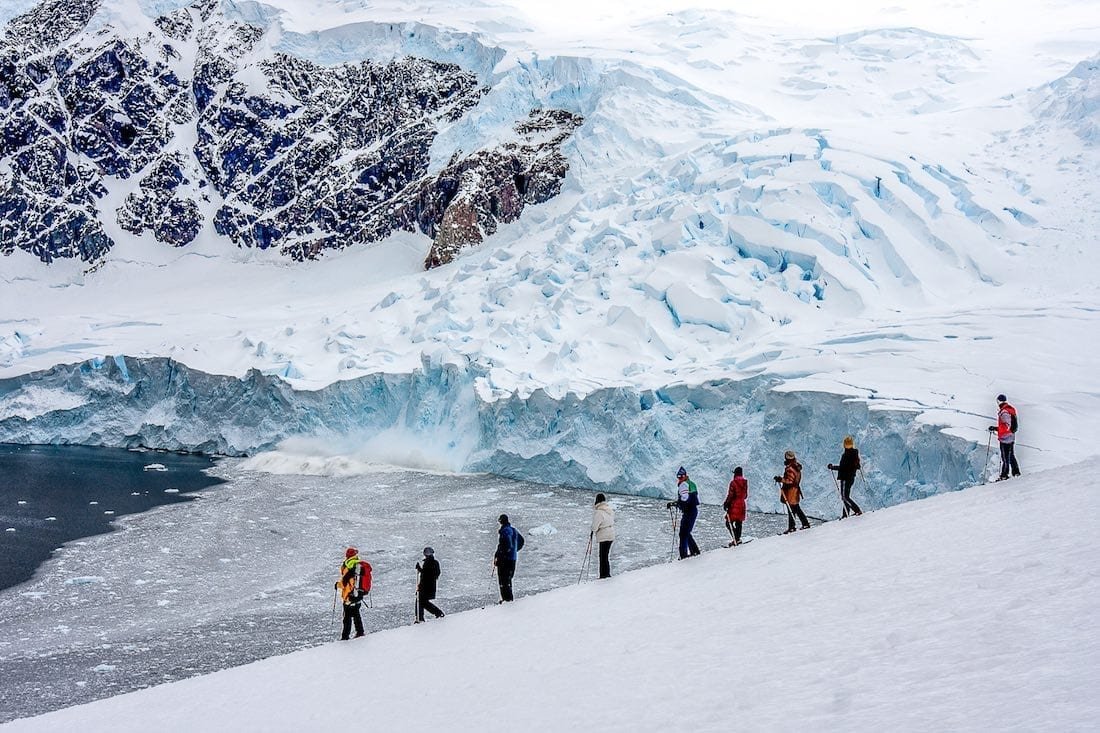 Selecting an Antarctica Cruise Cabin
Once you've selected an Antarctica cruise itinerary and a ship, the next step is deciding on a cabin category.
Several factors can affect this decision, including:
Cabin Size
Larger cabins can provide more comfort. As polar cruising involves a lot of gear, storages space is valuable.  Notably, when the weather is harsh, a larger cabin can feel like a private retreat.
Cabin Amenities
Almost all Antarctica cruise and cabin categories have en-suite bathrooms. Higher category cabins can offer:
 Independent Temperature Controls
 Security Boxes
 Hair Dryers
 Coffee / Tea Stations
 Televisions and Film Collections
 Mini-Bars
 Extra Seating
 Additional Power Outlets
 Panoramic Windows
 Private Balconies
Wi-Fi Credits
In-Room Gifts
Deck Choice
Higher decks—those well above the waterline—offer more structural freedom for cabin design. Views are generally better on higher decks. As a result, suites and premium cabins with larger windows or private verandas, are located on these decks.
Lower decks have smaller, non-opening windows or portholes. During rough weather, the crew may require closure of those lower-deck portholes.
Some passengers prefer cabins on middle decks, and say they feel less motion toward the center of the ship than in upper decks.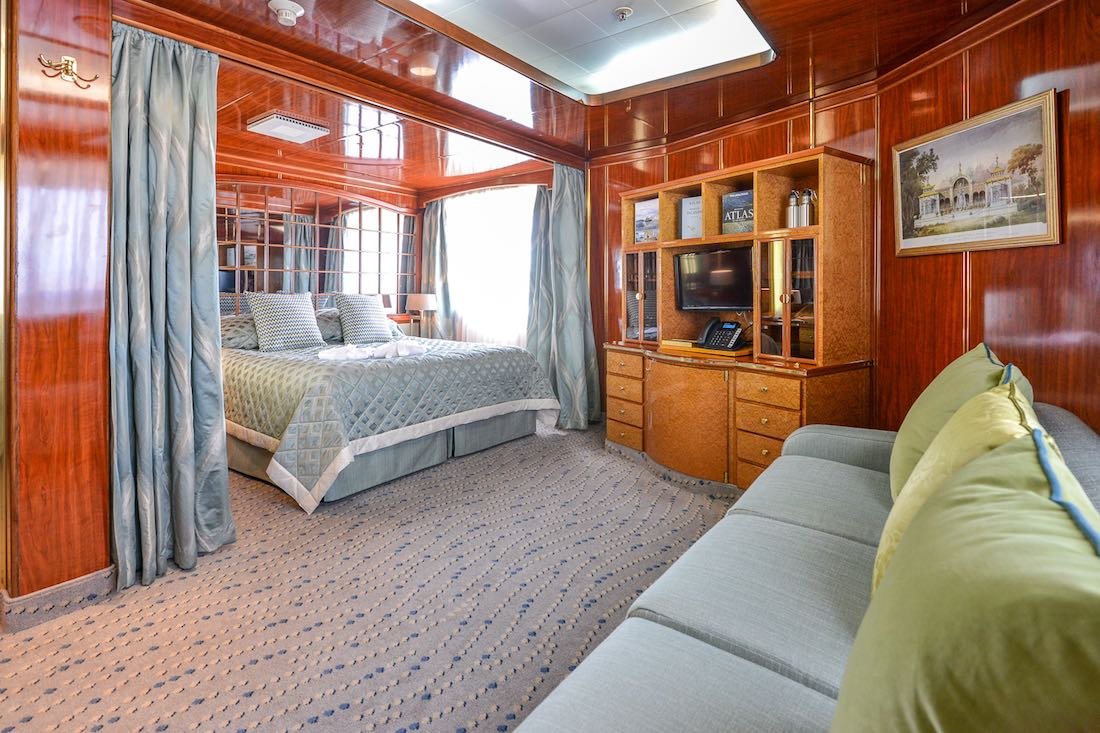 Lateral Position—Some travelers prefer mid-ship cabin positions; these cabins may have less bow / stern movement in rough seas. Other considerations include the position of stairwells, mechanical rooms, and common area gathering or staging points. If you try to book directly online, you may not be able to secure a specific cabin; instead, you'll reserve only by cabin category. With advance notice, LANDED can request a specific cabin of your choosing.
Pricing—Larger cabins with more amenities naturally carry higher prices. Longer itineraries also affect pricing, although the per day price is often lower than on shorter cruises. Peak season dates (e.g. December 15th to January 5th) and special guest lecturers can also affect pricing.
Most cruises quote prices in US dollars based on double occupancy. If you're traveling solo, single supplements allow for private occupancy. If you're also traveling on a budget, lower-cost options—such as shared occupancy in double, triple, or even quadruple cabins.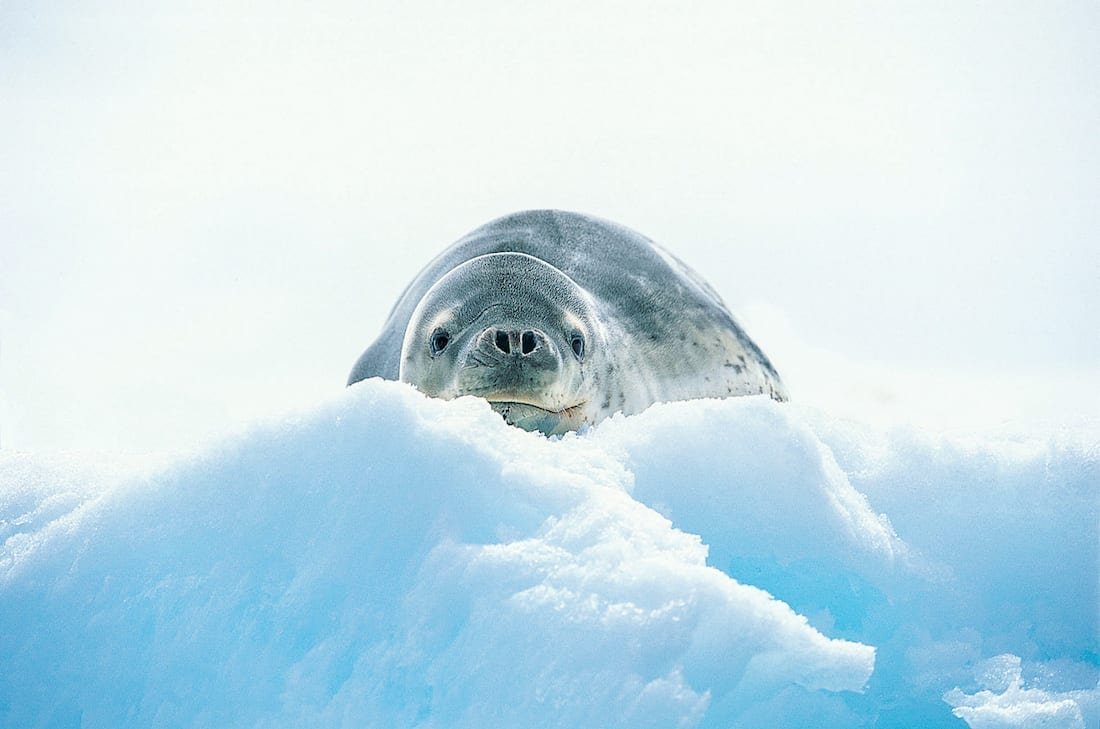 Express Antarctica Itineraries 
You can visit the Antarctic region by air in as little as one day.
Instead of crossing the Drake Passage from South America to Antarctica by ship—a journey of approximately 50 hours—you can fly over those 500 miles of potentially rough sea.
The flight time from Punta Arenas, Chile to King George Island in the South Shetland Islands of Antarctica (and vice versa) is approximately 2 hours.
If you're short on time but longing to visit the Antarctic, contact LANDED about the One-Day Antarctic Program.
Between October and March, you can fly from southern Chile to King George Island, visit cultural and natural sites in the Antarctic region, and return to Chile on the same day.
Overnight Stay on King George Island
LANDED can also arrange an overnight stay at a camp on King George Island, located in the South Shetland Islands off the coast of the Antarctic Peninsula.
These temporary Ice Camps offer accommodation on a private basis, or for groups of up to 16 guests. The shelters at these camps are basic but comfortable. Meals and transport (via Hagglunds or snowmobiles) can also be arranged.
During your stay, LANDED can arrange wildlife viewing, snowshoeing, snowmobiling, and Zodiac cruising.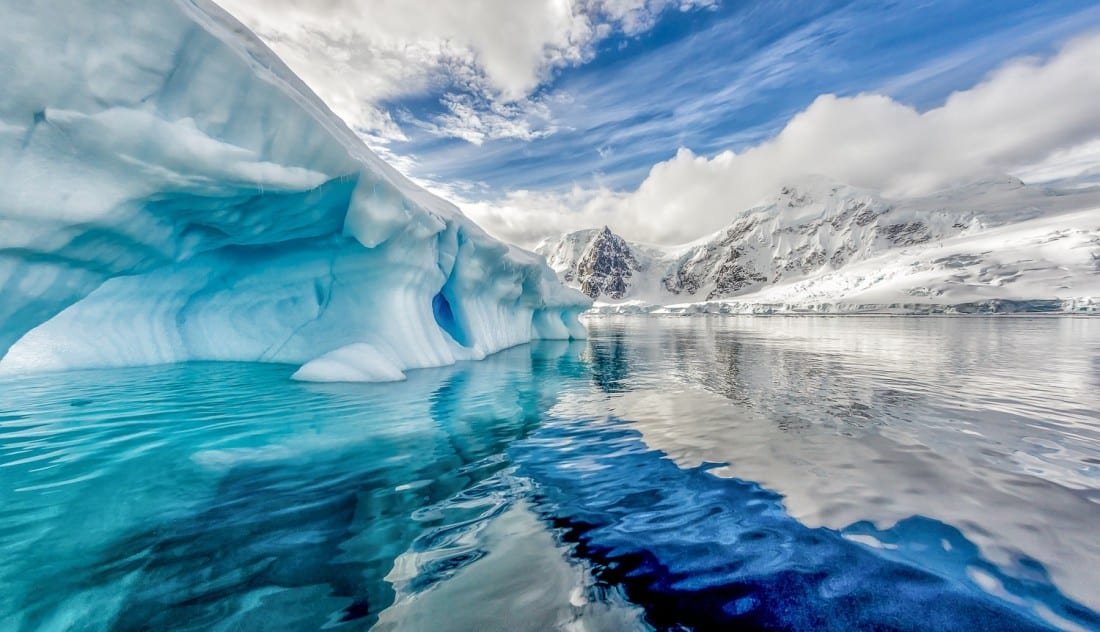 Antarctica Express Sample Itinerary
The itinerary for the express Antarctica programs follows this plan:
Early morning departure by air from Punta Arenas, Chile—Times vary with weather conditions. Flight time is approximately two hours.
Fly over the Straits of Magellan, Tierra del Fuego and the Darwin Mountains, Cape Horn, and the Drake Passage.
Arrival at Frei Station, King George Island in the South Shetland Islands—Visit to Villa Las Estrellas, the island's colorful Chilean town first populated by civilians.
Zodiac navigation to Ardley Island to visit the Gentoo Penguin colony (approximately 4,500 breeding pairs)—The island is also home to smaller populations of Adelie Penguins and Chinstrap Penguins, as well as petrels, skuas, and terns.
Continue by Zodiac to the Collins Glacier for views from the sea.
Lunch or snack, depending on time of flight arrival.
Visit the Russian Orthodox Church at Bellingshausen Station at Collins Harbor (Russia).
Depart by air from Frei Station to Punta Arenas, Chile—Times vary with weather conditions. Flight time is approximately two hours.
Total time on King George Island is usually around five hours.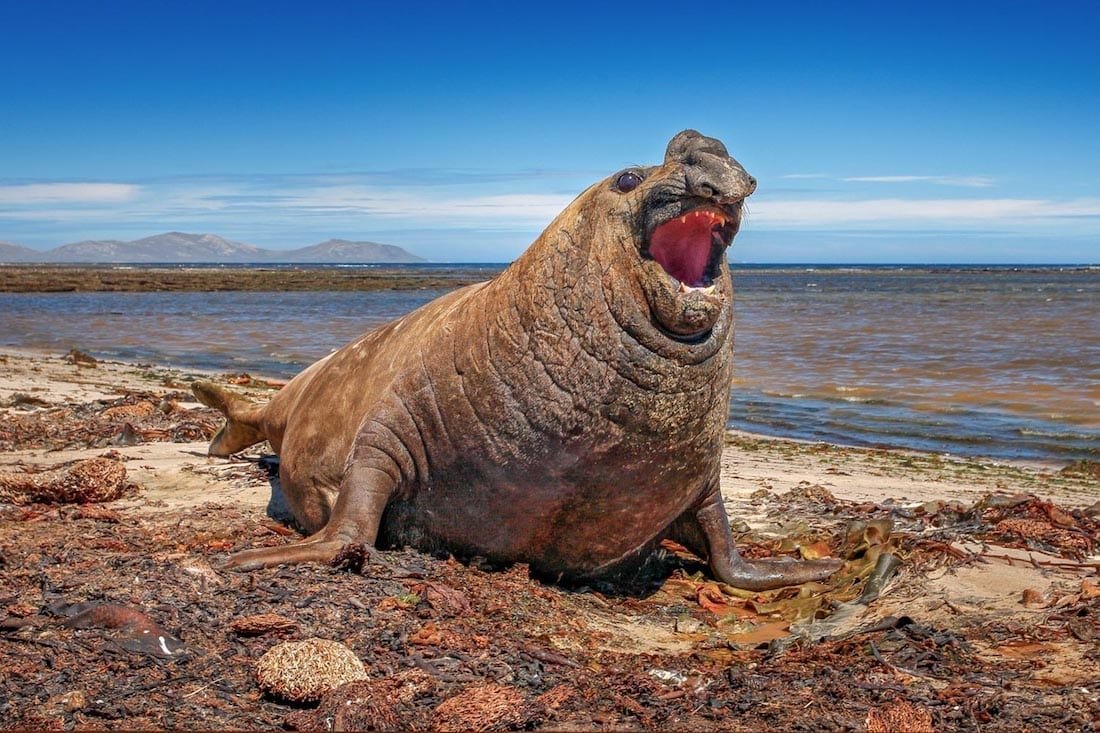 Another alternative is an overnight stay at the Ice Camp on the island, with opportunities for snowmobiling, snowshoeing, and kayaking.
All Antarctic activities and the flights are subject to weather conditions. Because the programs are weather dependent, passengers need to be mentally prepared for early or late departures.
Travel insurance is a must.
Antarctic Peninsula Cruises
Most Antarctic Peninsula cruises depart and return to Ushuaia, Argentina, navigating the Beagle Channel and crossing the Drake Passage, before sailing the sheltered waters of the Bransfield Strait—the region between the South Shetland Islands and the west coast of the Antarctic Peninsula.
The Antarctic Peninsula
The Antarctic Peninsula is the northernmost portion of continental Antarctica. It is separated from southern South America by 500 nautical miles—the Drake Passage.
Less than 2% of Antarctica's landmass is ice-free. The majority of that land is found on the Antarctic Peninsula. The jagged, dark mountains found here are related to the Andes, which travel under the Drake Passage before re-emerging here.
These rugged ice-veined peaks are contrasted with brilliant glaciers, icebergs, and fast ice. The shoreline varies from thick ice-walls to rocky beaches and sheltered bays.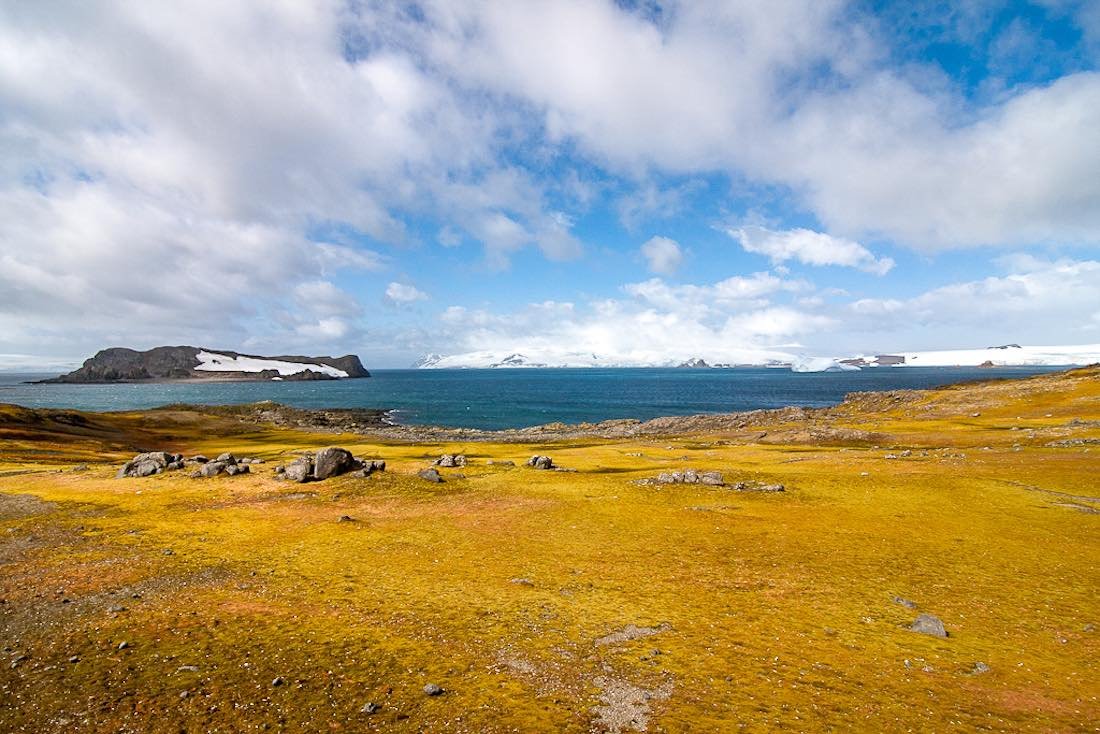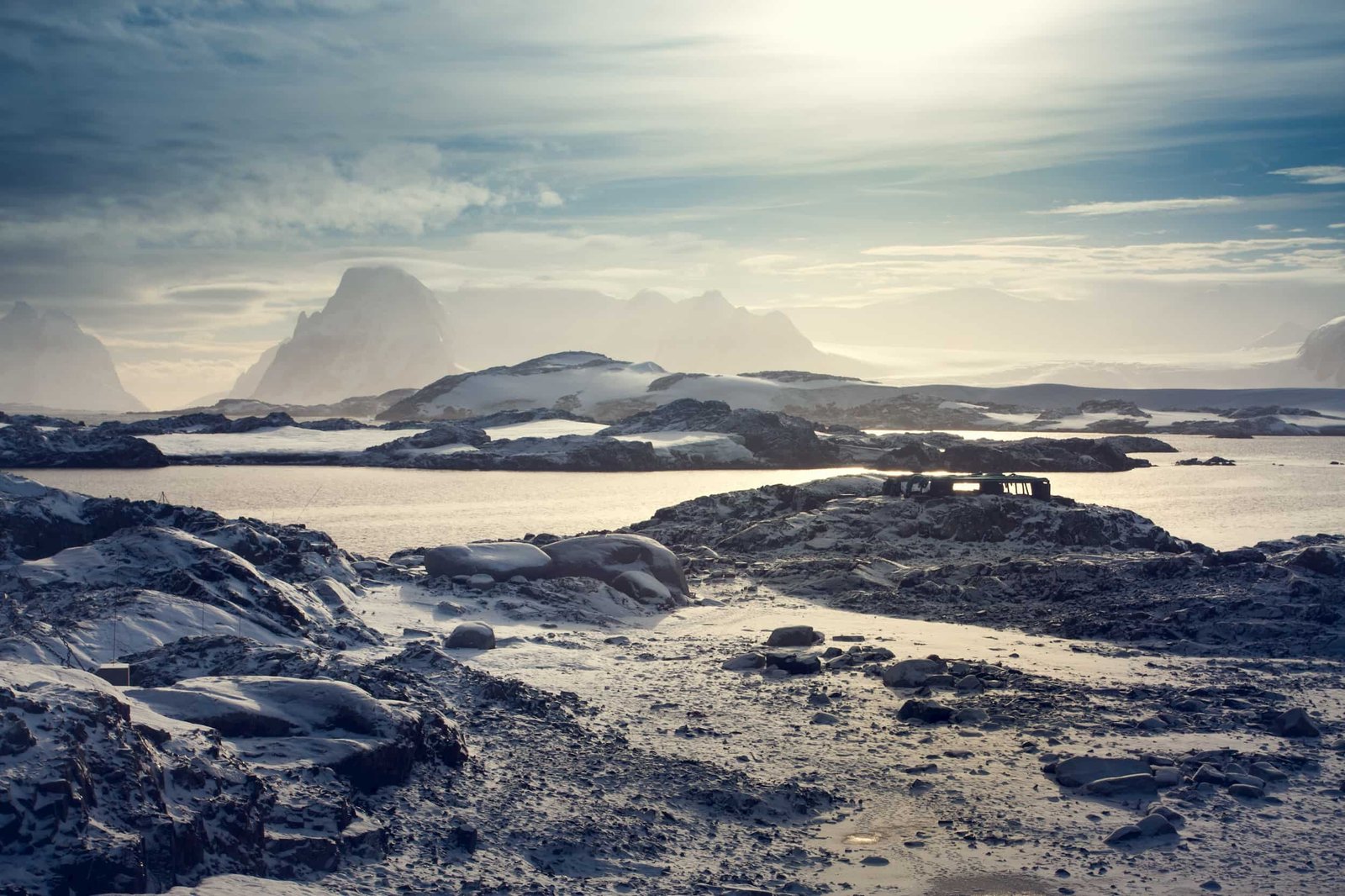 The Antarctic Peninsula forms a wall of protection from the Antarctic winds, resulting in a climate that is warmer and wetter than the continental interior. This is the only region of Antarctica where precipitation is frequent.
The peninsula is sometimes jokingly called "the Banana Belt" due to this warmer, more humid climate.
The climate makes the Antarctic Peninsula prime breeding and nesting territory; much of the continent's diverse wildlife congregates here in Austral summer.
Prime Penguin Watching
Penguins are prevalent—a highlight for most visitors. Cruises during Austral summer can even reveal plant life; Antarctica's two native plant species (the pearlwort and Antarctic hair grass) are found here.
Many of Antarctica's most famous sites are located on the Peninsula. Among these are Port Lockroy, Wilhelmina Bay, Port Lockroy, and Paradise Harbor. The Weddell Sea is east of the peninsula, and the South Shetland Islands lie off the peninsula's west coast.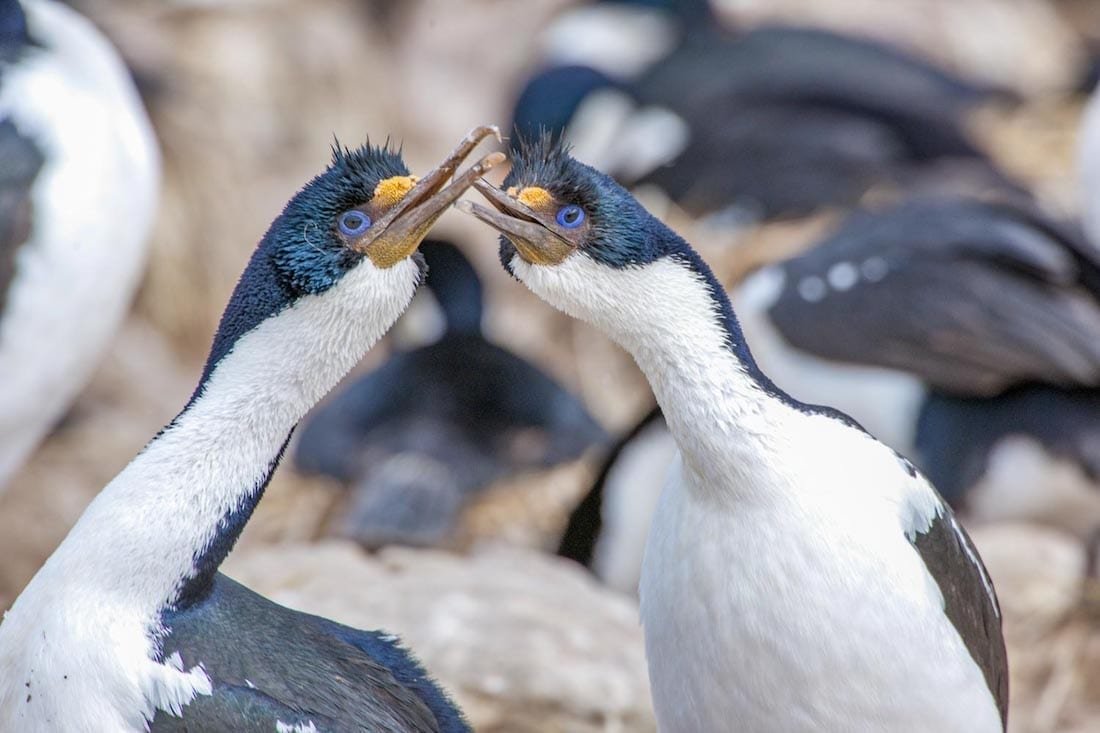 Extended Antarctic Cruises
Longer Antarctic cruises—usually two to three weeks—visit the wildlife rich Falkland Islands and South Georgia Island prior to exploring the Antarctic Peninsula and South Shetland Islands.
Falkland Islands Cruise
The Falkland Islands (also known as the Islas Malvinas) are home to more than 220 species of birds, including large populations of King Penguins, Gentoo Penguins, Magellanic Penguins, and Rockhopper Penguins.
Other charismatic species include:
Black-faced Ibis
Black-browed Albatross
Short-eared Owls
Cinnamon Teals
The Falkland islands' position, ocean ecology, and varied land habitats—rocky cliffs, heathland, tussock grasslands, peat bog—provide rare breeding, nesting, and feeding grounds for these species.
Five species of seals and 14 of whales and dolphins have been recorded here. Darwin visited the Falklands twice—in 1833 and 1834—and carefully recorded his observations of fish, fowl, and flora.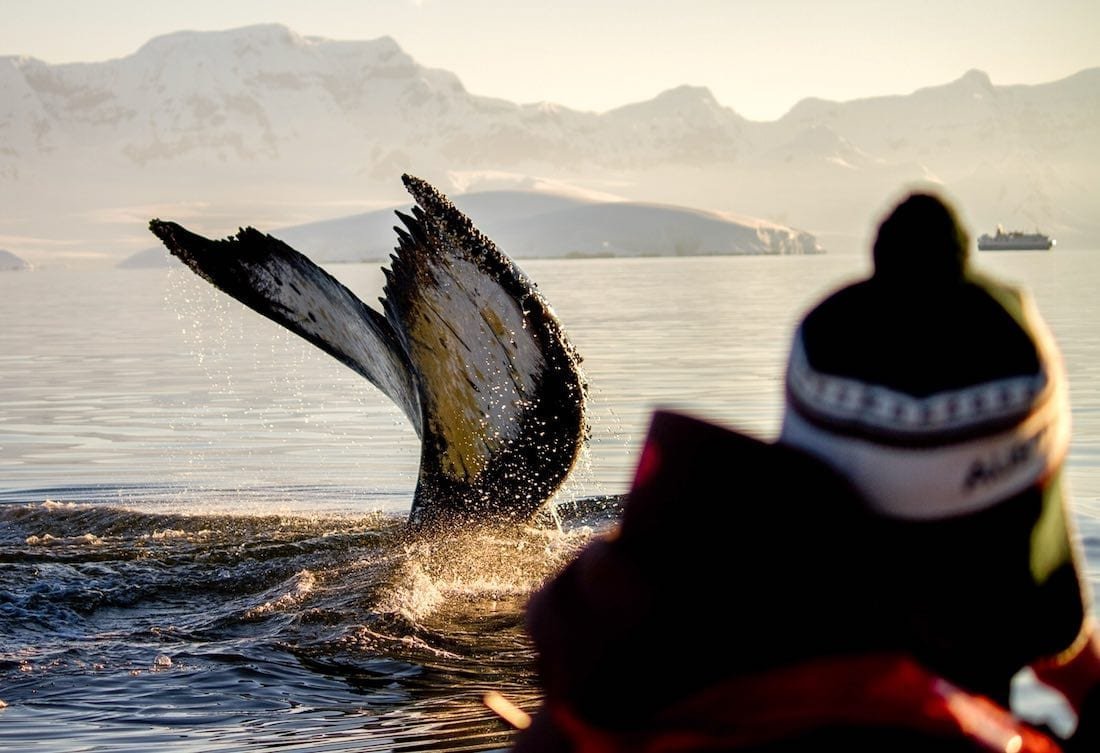 The Falklands lie in the far South Atlantic, 500 kilometers east of Argentina.
Distance to Elephant Island
The nearest of the South Shetland Islands—Elephant Island—is approximately 1000 kilometers south. South Georgia is positioned roughly 1450 kilometers to the south-southeast.
Geologically, they are a remnant of Gondwanaland, ripped from the east coast of what is now South Africa.
South Georgia Island Cruise
South Georgia Island is arguably the top birding destination in the Southern Ocean, not necessarily for species diversity, but for unparalleled density.
Among the more than 30 nesting species of birds on the island are massive colonies of King Penguins—more than 30 colonies and 120,00 nesting pairs. Add to that more than 200 colonies of Gentoo Penguins, more than 2 million pairs of Macaroni Penguins, and an estimated 5,000 pairs of Chinstrap Penguins.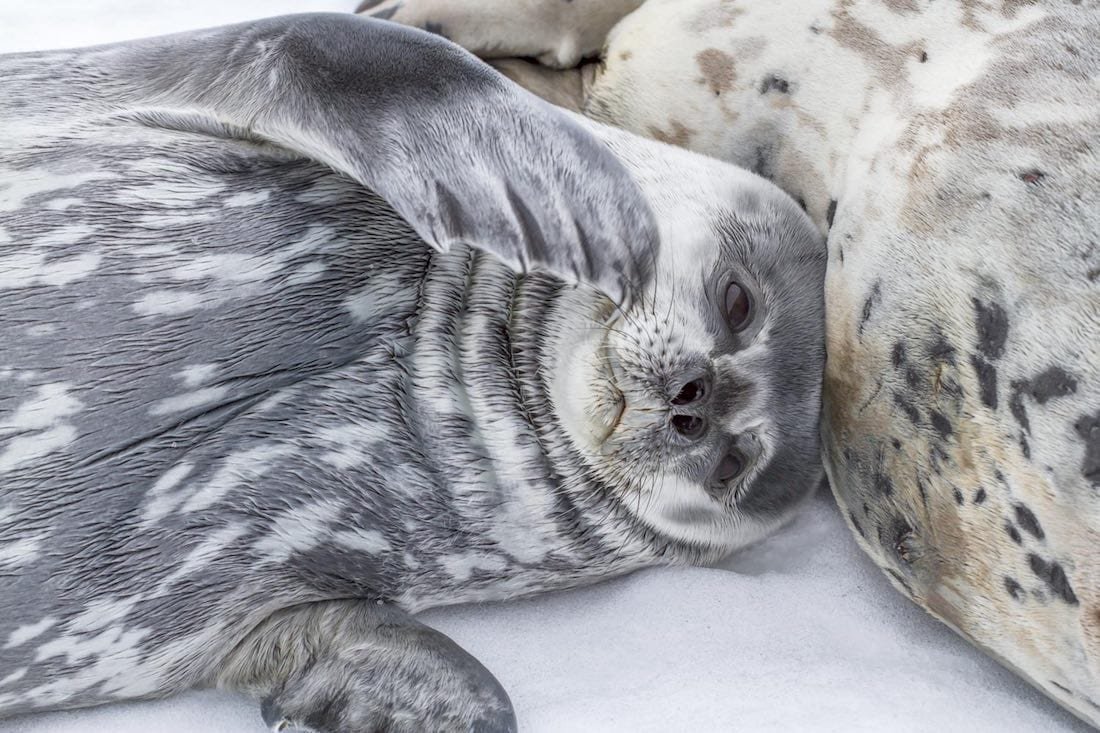 South Georgia and neighboring Bird Island are also a key nesting sites for Wandering Albatross. Black-browed and Grey-headed Albatross, Antarctic Prion, and Northern Giant Petrels also have relatively strong populations on these islands.
Southern Elephant Seals, Humpback Whales, and More
The island's marine mammal populations include large concentrations of Southern Elephant Seals, Leopard Seals, Weddell Seals. Minke, Sei, Southern Right, Humpback, and Sperm Whales are observed here regularly.
South Georgia is also known for its spectacular red and orange sunsets.
These rugged, rocky isles are among the most isolated on Earth. They were formed over the last 200 million years as plate tectonics (subduction of the Pacific Plate) pulled Gondwanaland apart. Fragments of South America were broken off, compressed, and extended by volcanic activity.
Captain James Cook first circumnavigated South Georgia, landing here in 1775 and naming it in honor of King George III. It has remained a British protectorate ever since and served as the location of a dozen whaling stations in the early 1900s.
South Georgia is also well known as the destination of Sir Ernest Shackleton's six-man rescue mission to save his stranded crew. Shackleton's grave is located at Cumberland Bay.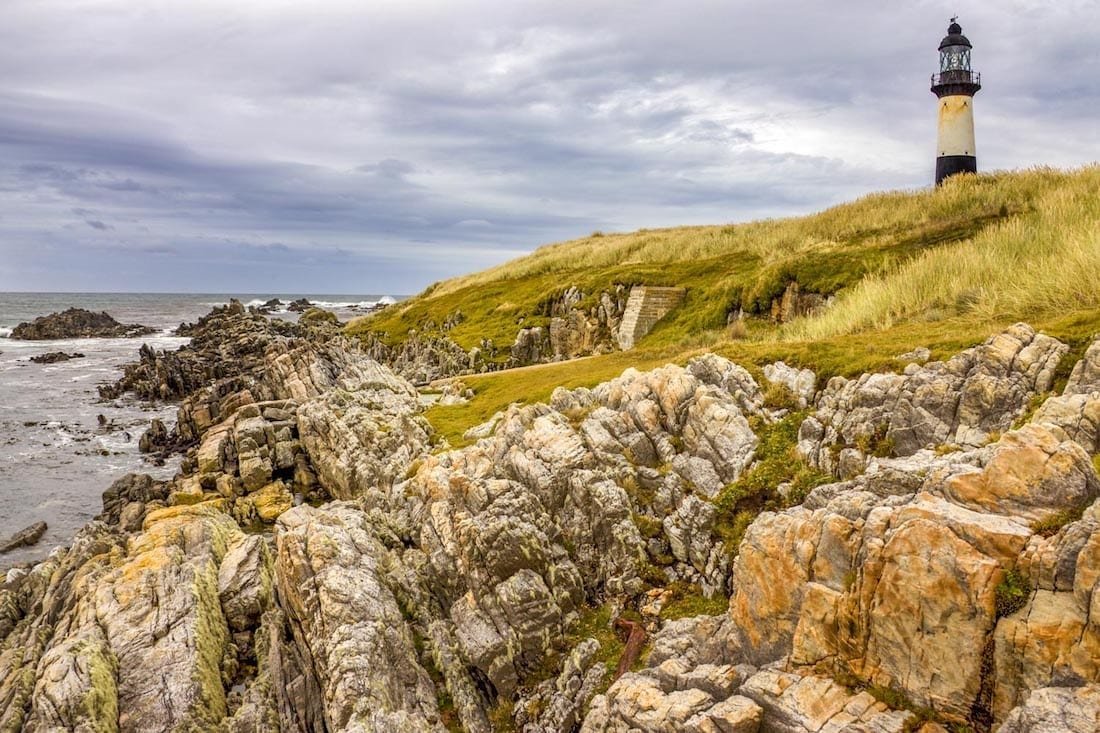 Antarctic Circle Cruise
Some special Antarctic Cruise itineraries include plans to navigate the west coast of the Antarctic Peninsula to the Antarctic Circle.
This region is rich in wildlife, including penguins, seals, and whales. The Antarctic Circle is rarely visited and pristine, making a trip here even more special.
South Shetland Islands
The South Shetland Islands are among the most visited parts of the Antarctic region; these islands are relatively accessible, spectacularly scenic, and rich in wildlife.
These islands provide a refuge from the rough waters of the Drake Passage and provide most visitors with their first glimpses of the true Antarctic.
The South Shetland Islands stretch out in a roughly north-south array along the west coast of the Antarctic Peninsula. They are mountainous and rugged, with ice clad shores and pebbly beaches.
South Shetland Penguin Watching
Adelie Penguins, Gentoo Penguins, and Chinstrap Penguins breed and nest on these islands. At some rookeries, all three species can be observed together.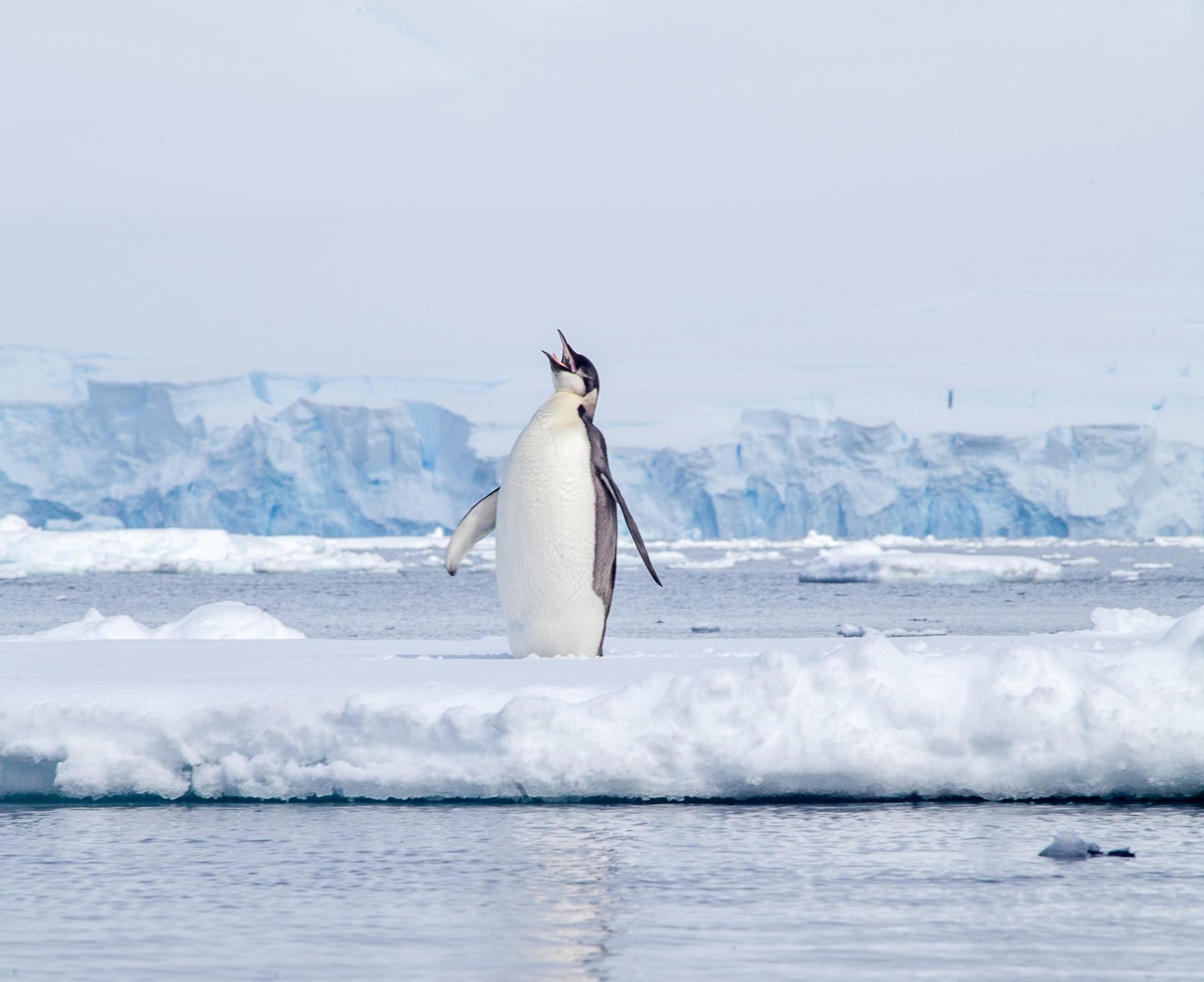 Southern Giant Petrels, Cape Petrels, and Snow Petrels also nest in South Shetland in large numbers.
Southern Elephant Seals and Antarctic Fur Seals are both relatively ubiquitous. In late November, young weaned Elephant Seals inchworm along the beaches of their colonies and are known to curiously approach visitors.
Sei, Fin, Humpback, Sperm, Killer Whale sightings are common. Antarctica's two native plants can also be seen here.
The Weddell Sea
The Weddell Sea is a semi-circular section of the Southern Ocean, east of the Antarctic Peninsula.
The southern portion of this sea is the Ronne Ice Shelf, a 422,000-square-kilometer ice sheet fed by glaciers and connected to the continent. The surrounding coastline is a nearly continuous wall of snow-capped mountains and hundreds of glaciers.
The Continental Current is an oceanic current near the coast, flowing around Antarctica in a counter-clockwise direction. When it reaches the Weddell Sea, it follows the coast south, then north around the east side of the Antarctic Peninsula. This flow creates a circular, clockwise current inside the Weddell Sea—the Weddell Gyre.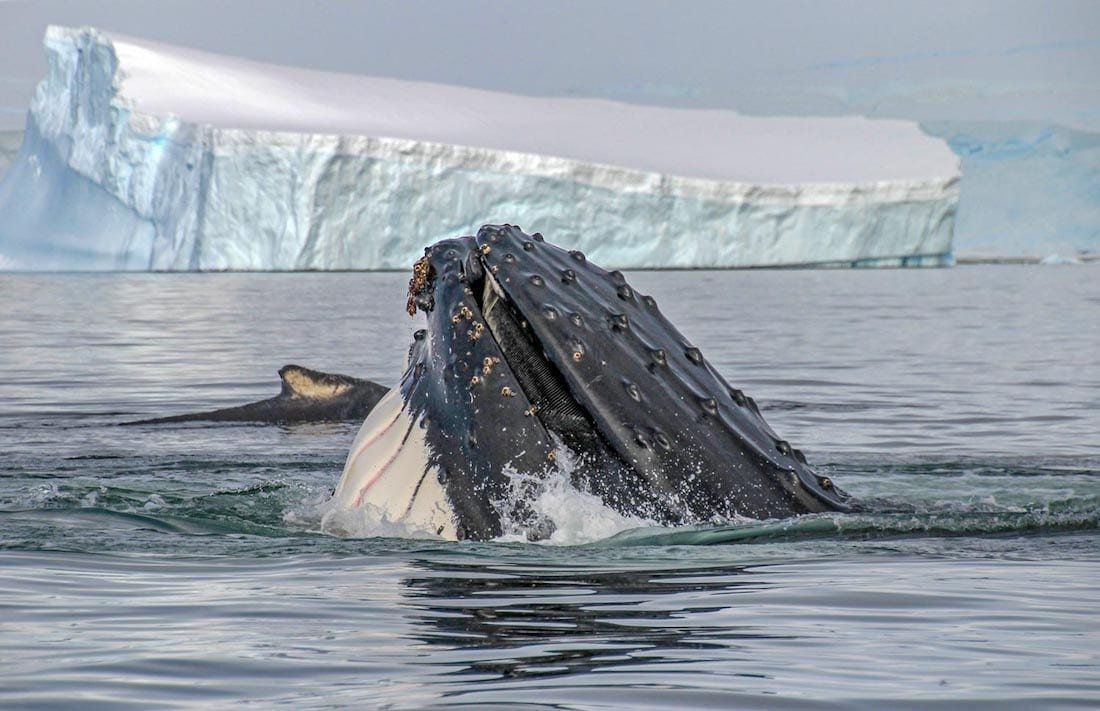 The Ronne Iceshelf and Tabular Icebergs
When large chunks break free of the Ronne Iceshelf, they can remain trapped in the gyre for years or be spun out into the Southern Ocean. This is an excellent location for observation of enormous, flat-topped tabular icebergs.
Wildlife is abundant. Penguins, seals, and seabirds populate the coastline and drift on the floating ice. Whales are also present here in large numbers. The Snow Hill Island Emperor Penguin colony is located here, east of the peninsula's tip.
When sea ice clogs the waters of the Weddell Sea, helicopter excursions (4 or 5-passenger MBB BO or Eurocopter AS355) are the only practical way to visit Snow Hill or the surrounding islands.
Antarctica Air-Cruise Combinations
Fly over the Drake Passage, bypassing up to 50 hours of potentially rough sailing.
These flights take approximately two hours. Once in the Antarctic, board a cruise ship for sailing in the calmer, protected waters between the South Shetland Islands and the Antarctic Peninsula.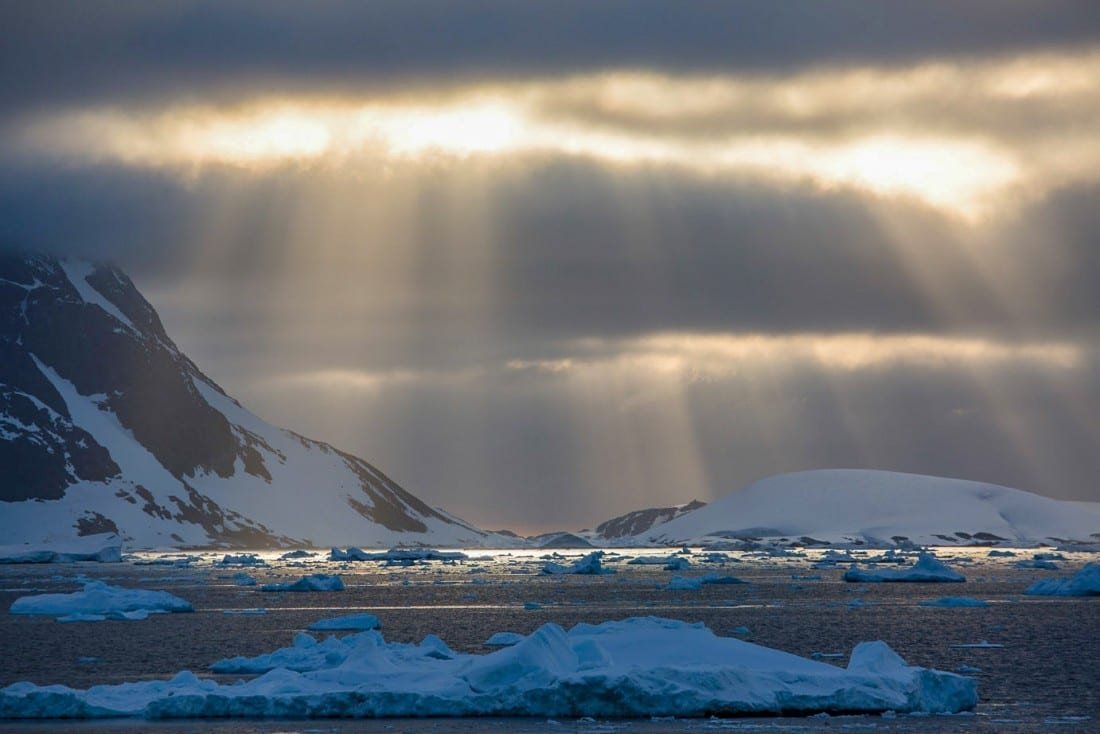 Fly the Drake Passage
Two companies now offer Antarctic flight plus cruise options, allowing travelers to fly over the Drake Passage, substituting a 2-hour flight for the approximately 50-hour journey by ship.
Some programs offer flights in both directions.
Other itineraries have a flight in one direction and a ship crossing of the Drake Passage in the opposite direction—usually on the return.
For more information on flights to Antarctica and air cruise options, check out our free Antarctica Flight Guide.
Antarctica Air-Cruise Sample Itinerary 
Antarctic Air-cruise programs vary in length and itinerary. Some are as long as 21 days and include the Falkland Islands and South Georgia Island.
An 8-day air-cruise program might have a plan such as this:
Day 1
Arrive in Punta Arenas, Chile by air from Santiago (or after independent touring in Patagonia)
Day 2
Fly to Antarctica. Arrive at Frei Station and travel overland to the coast (some programs are on foot, others by specialized snow-vehicle). Embark by Zodiac transfers to the ship. Begin navigation.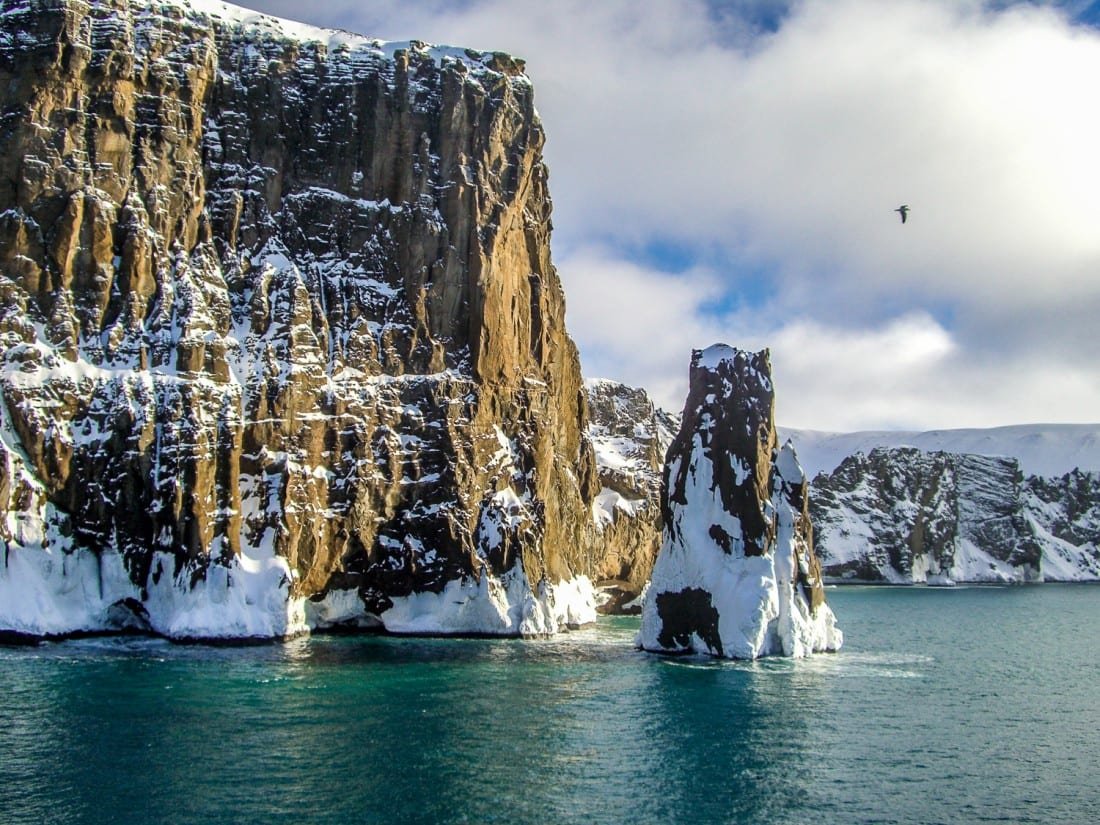 Days 3, 4, 5, & 6
Explore the South Shetland Islands and the west coast of the Antarctic Peninsula by ship, with Zodiac and shore excursions.
Day 7
Return to the Frei Station airstrip and fly back to Punta Arenas, Chile. Overnight at a hotel in Punta Arenas.
Day 8
Depart Punta Arenas by air to Santiago (or begin independent touring in Patagonia or other locations in Chile).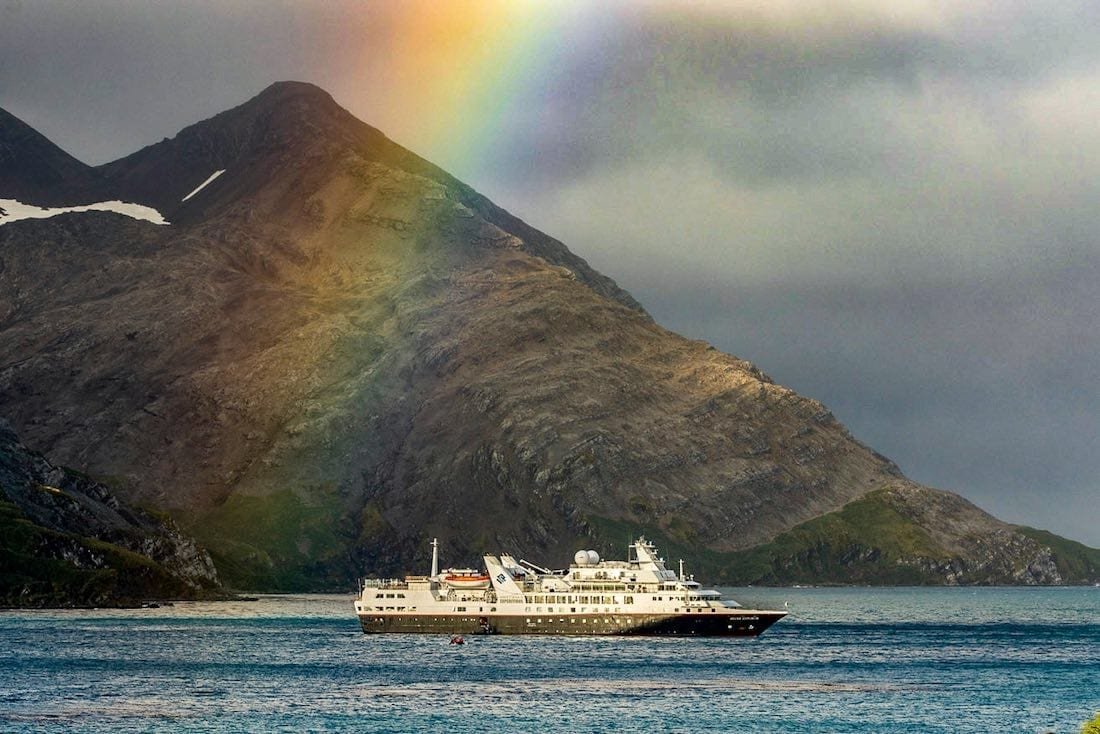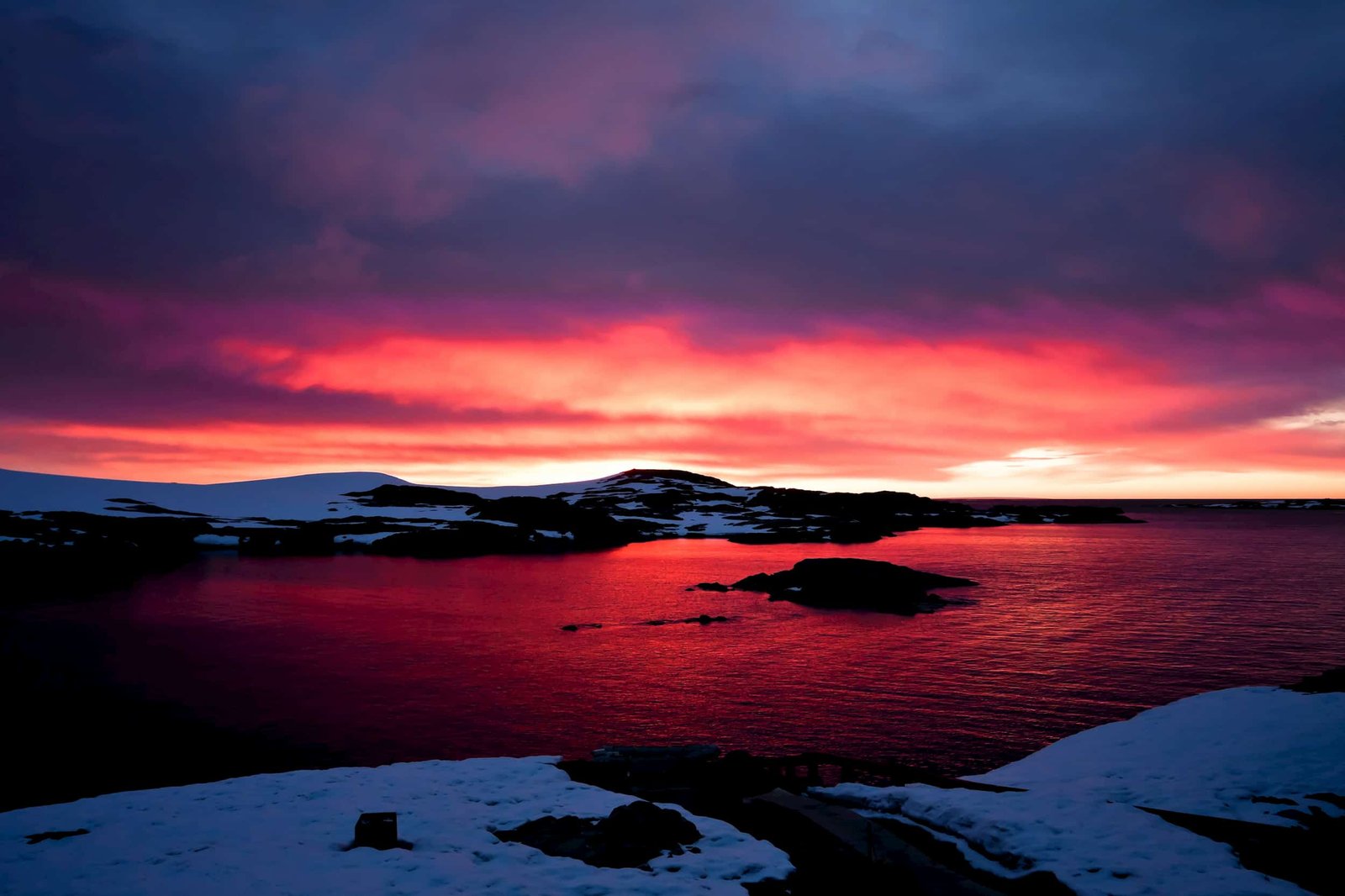 Antarctica Cruise Packing List
When traveling to Antarctica, a packing list is especially helpful.
You're headed to one of the most challenging and remote destinations on the planet. Items forgotten may not be available at the embarkation point.
Even one missing piece of gear can alter your Antarctic experience. Use this list; check it twice.
Outdoor Clothing
Waterproof jacket (called a "salt jacket")
Water-resistant pants (similar to ski pants—insulated, water resistant)
Merino or synthetic underlayers
Synthetic fleece layers (several layers, allowing you to add or subtract as conditions dictate
Heavy socks (such as ski socks; several pairs)
Light gloves (for moderate cold)
Heavy gloves (such as ski gloves or mittens)
Balaclava / face mask
Sunglasses or ski goggles
Cold weather hat
If you are mountaineering, crampon-ready mountaineering boots, trekking poles, gaiters, and a Nalgene-style "pee bottle" for long stays on land.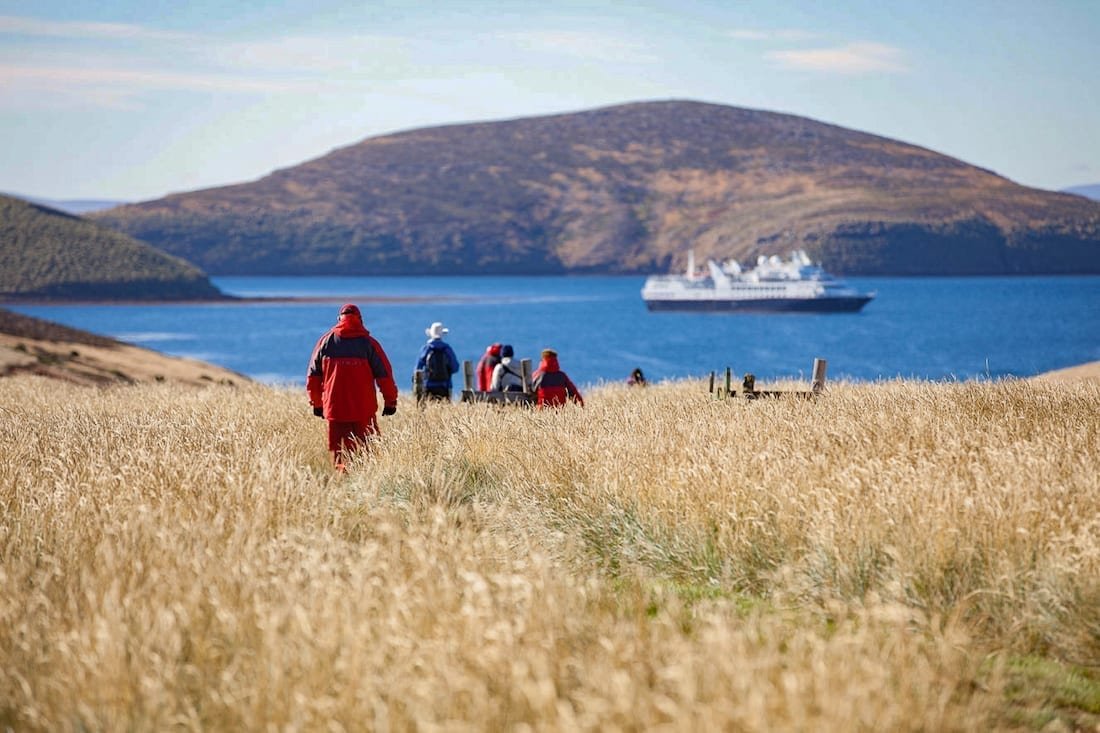 Onboard Clothing
The dress code on most Antarctica cruise ships could be summarized as "don't be cold." No one needs an evening gown or top hat.
Shoes with a good grip
Midweight socks
Merino sweaters
Down jacket or vest
Comfortable shirts and pants
Workout clothes (optional; some ships have a fitness room, and these casual clothes are comfortable cabin-wear between excursions)
Swimsuit (optional; for polar plunge)
Equipment
Camera, lenses, camera bag, camera batteries and charger
GoPro or other submersible camera, batteries, and charger
Data cards or film, and card reader
Portable disk drive (optional) and cable
Laptop computer (and charger)
Notebook and pen
Electrical adapters and converters. Argentine and Chilean electricity is officially 220V 50Hz. Many sockets have no ground pin. Although these nations usually use two round-pin sockets, some sockets accept US plugs. Beware – this does not mean that these sockets deliver the US standard 110 volts. Make sure that your equipment can handle 220 volts; irreparable damage and even fire can result. Most laptop power adapters and many portable electronics chargers are designed to work on dual voltage; check the specifications for your equipment to be sure.
4 or 5-socket power strip (optional)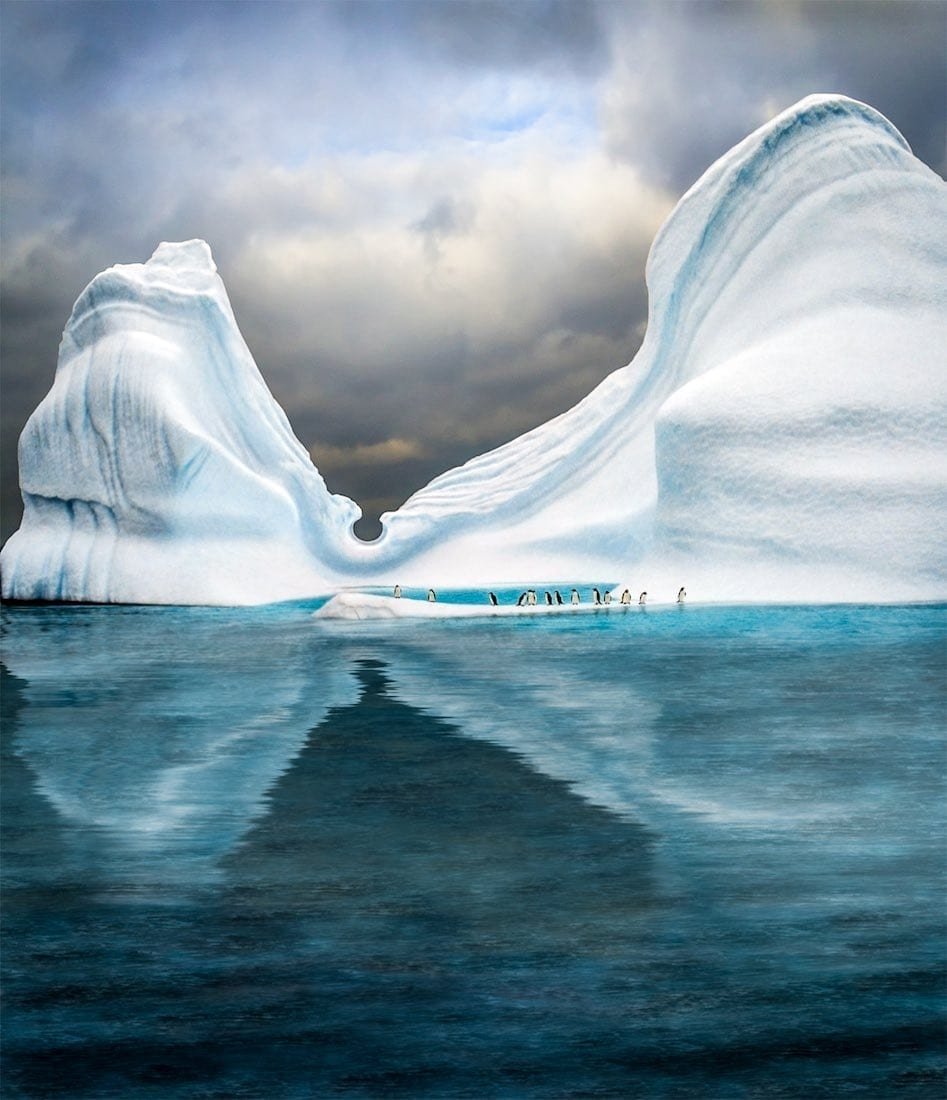 Essentials
Passport
A printed copy of your cruise confirmation, which you may need to show to enter the port terminal.
Cash:

US Dollars in small denominations (clean, un-torn bills).
Argentine Pesos if your visiting Antarctica by way of Argentina. US dollars are happily accepted at many stores in Argentina and may help you obtain better prices at independent, non-chain shops.
If you're visiting Antarctica through Chile, small denominations of Chilean Pesos.
Tips for crew and expedition team are voluntary, but deeply appreciated. Most cruise operators suggest gratuities of US$10 to US$15 per passenger per day. Most ships can process tip payment by credit cards other than American Express.

Credit and ATM cards. ATM's are available and major credit cards are accepted at most restaurants and hotels in Ushuaia and Punta Arenas. Please confirm your travel dates and destinations with your card issuers before you leave home.
Sunscreen and lip balm (SPF 30 or higher)
Hand sanitizer. When traveling in a polar ship with 100 other passengers who are all using the same handrails, you'll want to sanitize at least before every meal.
A good book or two
Day pack or small backpack
Prescription drugs and eyewear
Motion sickness medication
Flight information and confirmation numbers
Trip itinerary and contact information for your travel designer
Toiletries
Refillable water bottle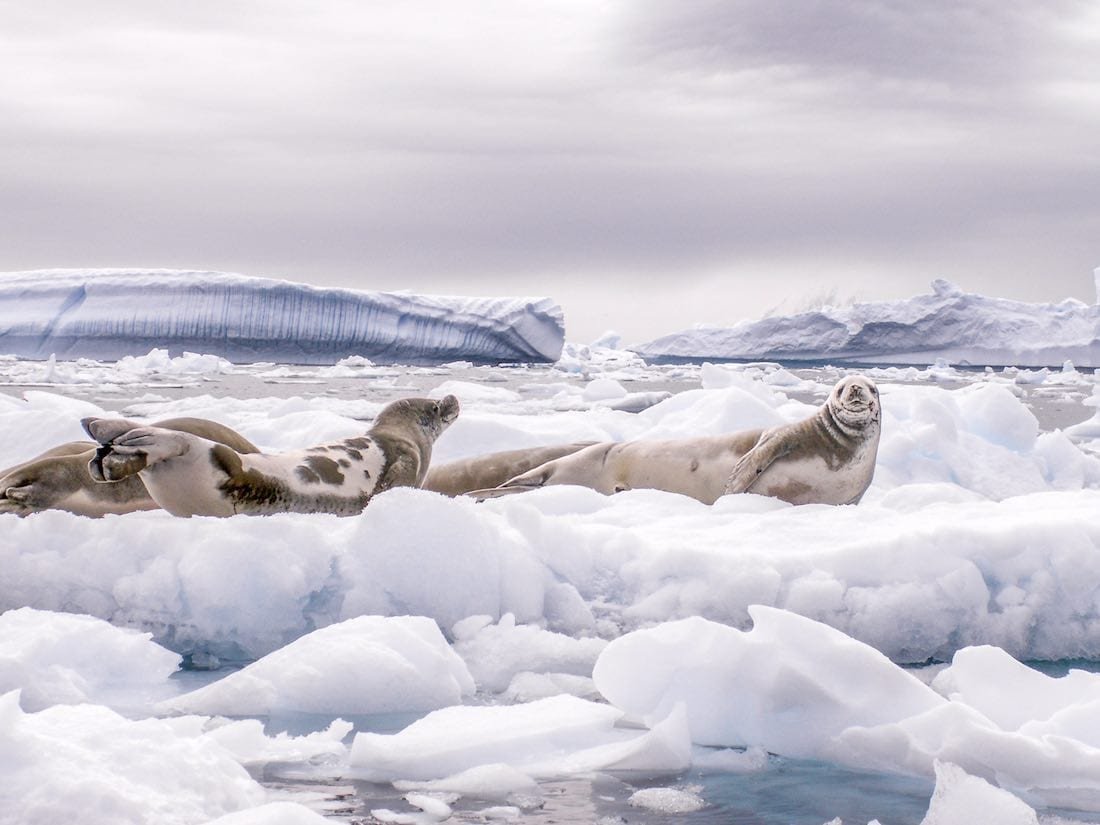 Extras
Optional, non-essential items that make the trip better
Ginger candies, caramelized ginger, ginger tea
Your favorite teas and sweeteners
Your favorite snack items (e.g. almonds, protein bars, jerky)
Protein powder and shaker cup
A few bars of high-quality chocolate
Your favorite hand lotion. Hand skin dries out quickly in cold air, and with the repeated application of antiseptic gel.
Workout bands, TRX straps, or other light, packable exercise equipment
Some bland crackers, rice cakes or other stomach-settling snacks. These can be purchased at La Anonima supermarket in Ushuaia.
A favorite bottle of spirits or wine. These can be purchased in Ushuaia.
Downloaded podcasts, music, or films
An Antarctic wildlife guide, such as A Complete Guide to Antarctic Wildlife by Hadoram Shirihai.
A pair of comfortable, cozy pajamas.
Do Not Bring
The only consumable you can bring ashore is water. If you have visions of a whisky toast with glacial ice, do that onboard the ship.
They are not allowed in Antarctica, other than with special permits, licenses, and a recovery plan. Drones could harm wildlife, and if lost, the batteries could cause environmental damage. At most locations, winds will likely be too strong for a flight anyway.
Pets
Anything home from Antarctica, beyond images, memories, respect for this special place, and new friendships.
Your own Muck boots / gum boots, unless advised to do so. These are almost always provided to you on loan by the cruise company.
Fresh fruit, vegetables, or live plants. They will be confiscated (with a heavy fine) upon arrival in Santiago or Punta Arenas, Chile or in Ushuaia, Argentina.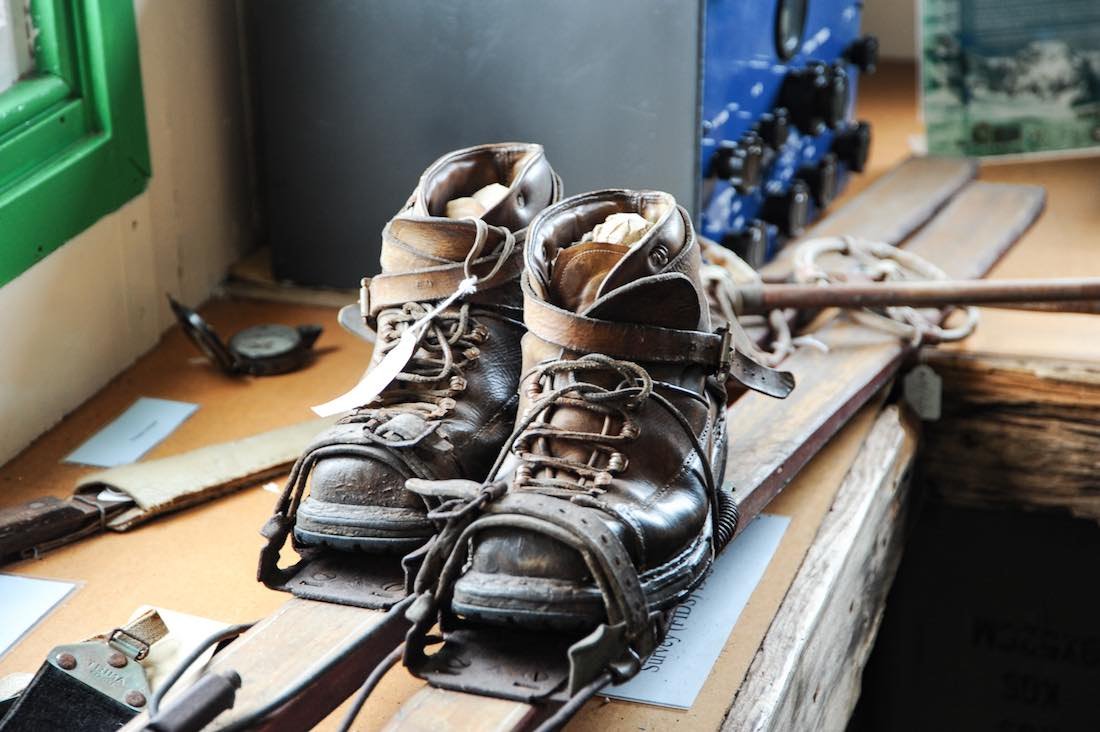 Antarctica Cruise Tipping Suggestions
Tips are a major source of income for the ship's crew and expedition team. Still, tipping is voluntary and should be offered for exceptional service.
Tips are usually accepted in Euros and US$.
Credit card payment of tips is usually possible. Most major cards are accepted, with the exception of American Express.
Envelopes for tips are usually provided on the last full day of the program.
Tips are usually split evenly between ship crew, hotel staff (cabin and dining team), and guides.
You are welcome to tip directly to those who have provided exceptional service (e.g. the person who cleans your cabin, your waiter, or an expedition guide).
Most cruise operators ask passengers to consider giving US$10 to US$15 per passenger per day.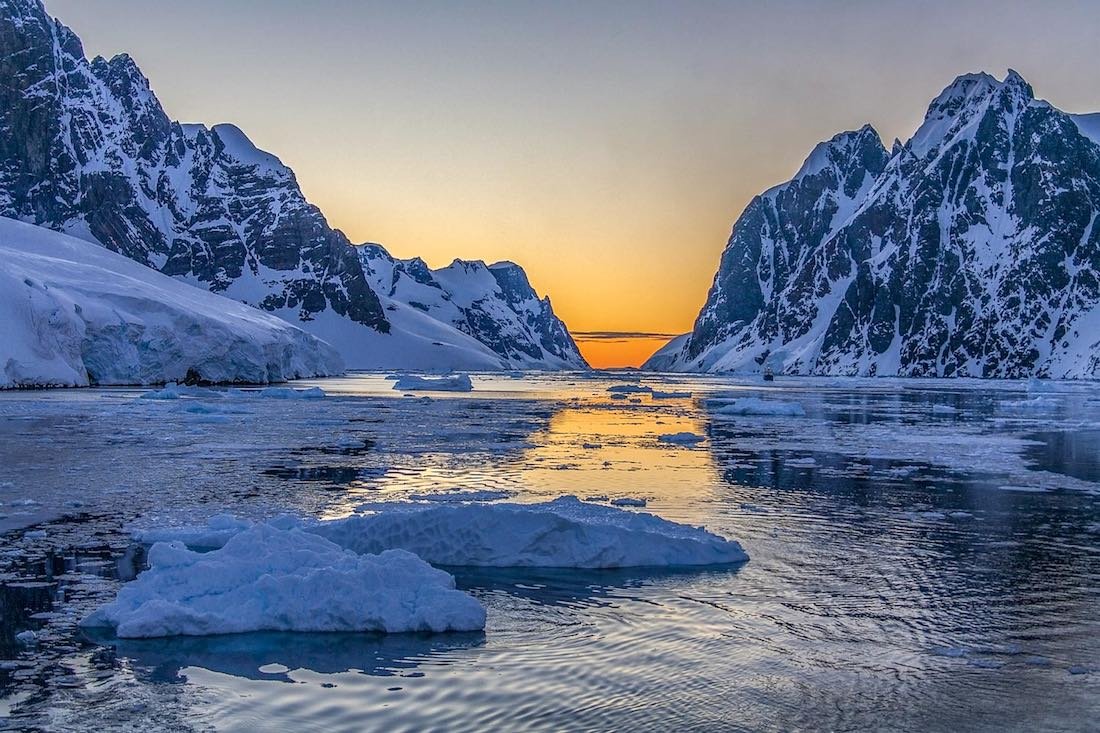 NATIONAL GEOGRAPHIC ORION