WHY WE DO WHAT WE DO
"Travel has changed the way we view ourselves. Those experiences are part to our family history."
Co-Founders Erynn & John Montgomery
We've got you.
We design exceptional travel.
Leave the details to us, and take in every moment.
Your free time isn't free; it's priceless. It deserves professional care.
You probably have a list of places you're eager to visit—places you've dreamed of, read about, or that were recommended by friends. Our goal is to fulfill those wishes, while encouraging you to dig deeper—coaxing you into discovering the richness of these destinations. Go ahead. Stretch. Aspire. Dream. We've got you.
We're constantly seeking out new experiences and adventures for our clients. Throughout our travels, we're building connections and exploring the territory. The result: continuous innovation, creative approaches, and singular access.
Each of us travels differently, expressing our individual styles, interests, and requirements. Let us know your vacation dreams. We'll guide you through the options and create a tailored, one-of-a-kind travel experience just for you.
The team at LANDED provides guidance throughout your journey; from design and briefing, to on-the-ground support. So smile. When you travel with LANDED, you'll feel ready for journey ahead—informed, relaxed, and prepared.
We chose the name LANDED to evoke that special sense of anticipation on arrival—of great beginnings and warm greetings. With our network of contacts, you're in good hands.
SMILE. YOU'VE LANDED.
LANDED delivers the finest in custom, private travel to Central America, South America, and Antarctica. These regions are our passion; we know them first-hand and by heart. Speak with one of our expert travel planners today at 801.582.2100. We'll create the most exceptional trip of your life.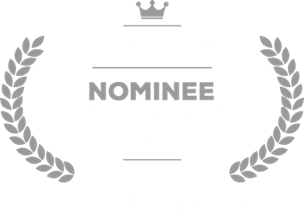 GO WITH LANDED.

Could not have been more pleased.  This was the trip of a lifetime for our family.  Thank you!
IF YOU LIKE TO TRAVEL.

What an amazing adventure we have had. The whole rhythm of the trip was perfect, and leaving one place for the next worked perfectly. Wish we had a month to really explore. Thanks again!
DO IT.

One of our best trips ever, made excellent by LANDED's attention to detail. The guides, drivers, and "handlers" were superb. The hotels were top notch. We felt relaxed and pampered all the way. Will definitely look to LANDED to plan our next trip to South America.
Absolutely amazing. Thanks again John. Carlos was the best guide I've ever had anywhere in the world. Top notch talent.
There is not a single thing on the itinerary that we would change.  The guides were knowledgeable, friendly, and prompt.  The hotels were beautiful, the food delicious and the pace of the activities was perfect for us. Thank you so much for making our trip such a fantastic experience.
In short, our trip was amazing, and, as we had hoped, the Inca civilization was fascinating to us. Thanks so much for your constant assistance and thorough planning.
The planning, service and execution of the trip was flawless – thank you for making it perfect!
LANDED's services were excellent. You were helpful and knowledgeable, making our trip a memorable one.  I will use your services in the future as I continue to explore Central & South America.
It was like being in a very well organized dream. Your patience with my questions and concerns during the planning stage was remarkable.
I've never had such great service from a tour operator. Not only were you a great help on the planning-insuring that I was staying at the right places and enjoying the type of activities we love-but the follow up was incredible. I look forward to working with you again on a another trip.
You actually got to know us, which made it possible to know just what we like. You promised the best trip ever and you kept your promise.
The entire trip was amazing. Both the hotel & restaurant recommendations were well thought out and helped us thoroughly enjoy our honeymoon.
LANDED is like the ultimate virtual guide, suggesting the high points and helping us get the most out of a week's time.
We had a great time, and didn't miss anything. We zip-lined, rafted, sailed and surfed. The contacts and drivers were professional and courteous. We don't want to be back at work. Thank you for all of the work you did to set up this trip.