Andaz Costa Rica Resort
Andaz Costa Rica Resort at Papagayo Peninsula is set within a 1,400-acre private peninsula. The hotel overlooks the Culebra Bay of Guanacaste, and is flanked by tropical forest.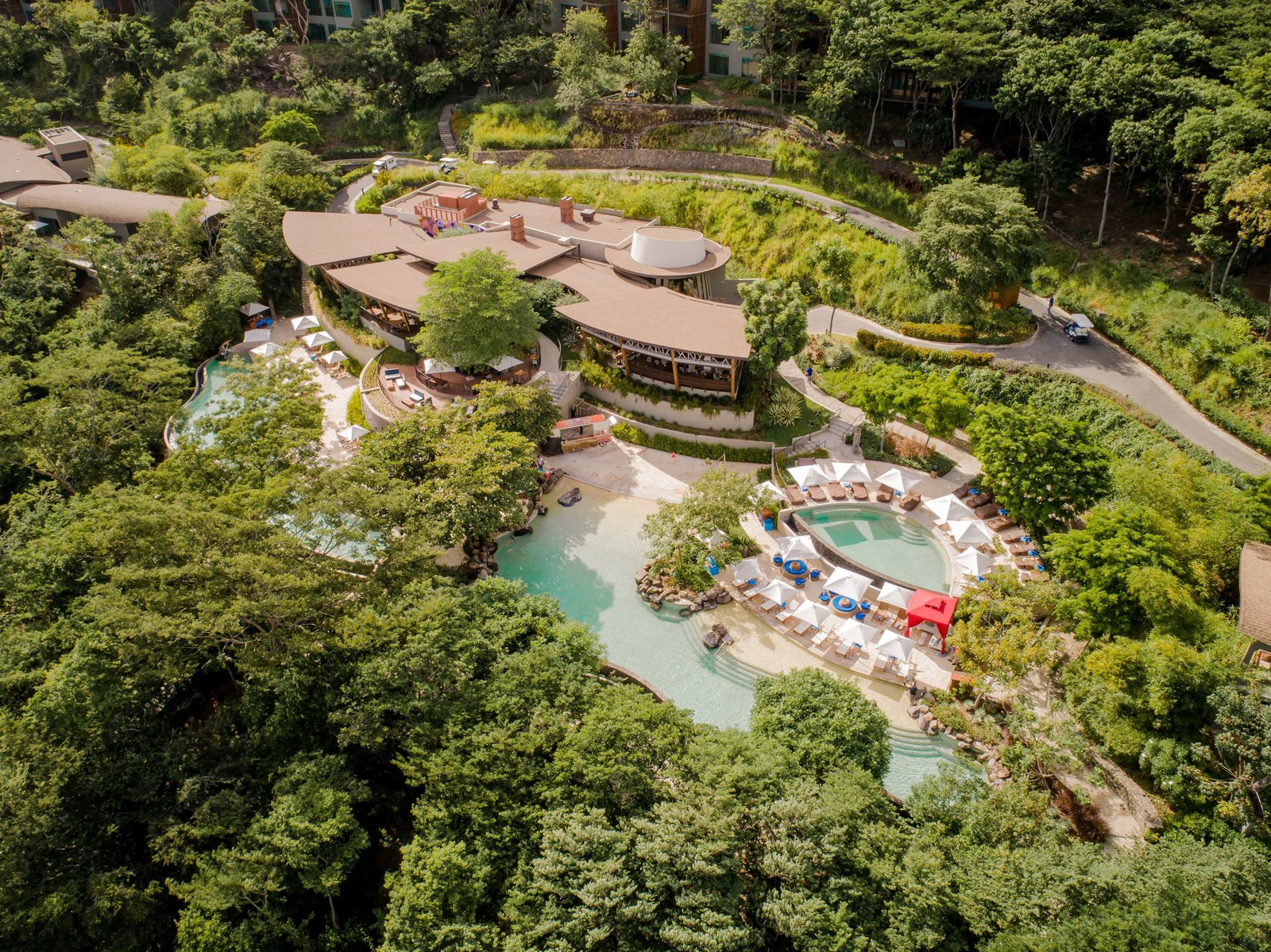 [toc]
Andaz Location
Andaz is located on Costa Rica's Papagayo Peninsula, which is quickly becoming one of Latin America's most prized coastal destinations.
Costa Rica's north Pacific coast is dotted with luxury resorts that are nestled within some of the world's most striking landscapes.
Cloaked in tropical dry forest and warm beaches, the Papagayo Peninsula offers visitors access to wildlife; active pursuits; and privileged proximity to reef, beach, forest.
Andaz lies approximately 35 minutes by well-paved road from the Liberia International Airport. This modern airport hosts direct private and commercial flights to / from the USA and major European gateway cities.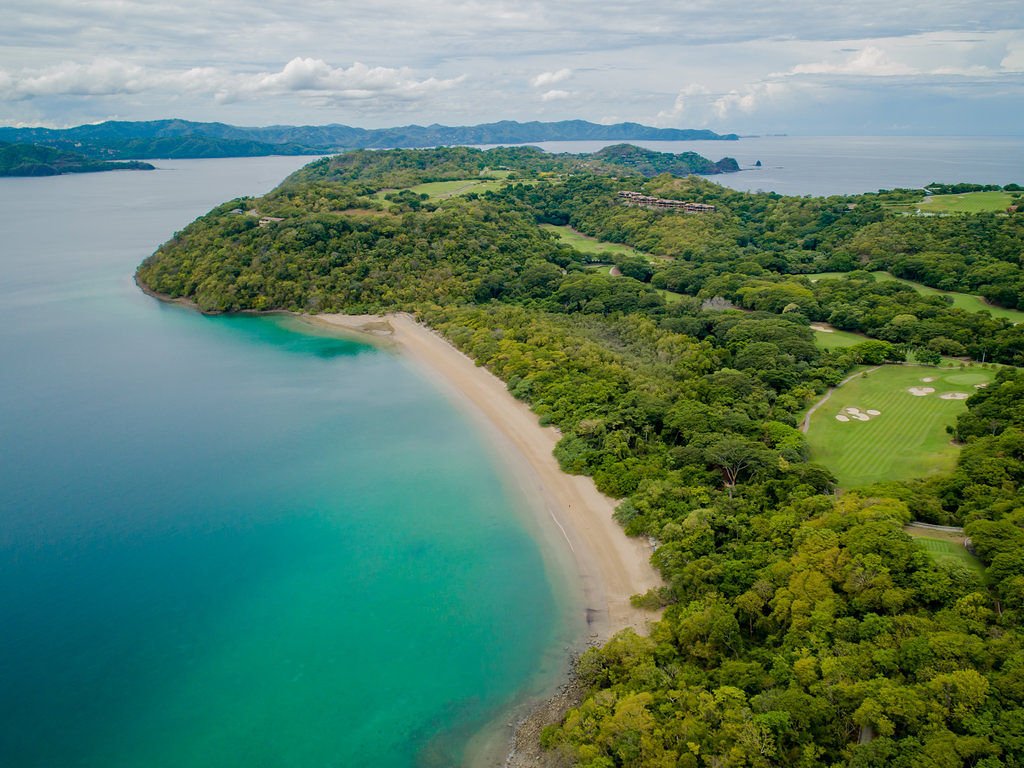 Andaz Accommodations
Each of the 132 rooms and 21 suites at Andaz Costa Rica Resort features floor-to-ceiling windows and folding glass doors–extending the sense of openness in the living spaces. Guest rooms also feature outdoor terraces, natural wood and stone, and luxury linens.
The resort's stone rain showers open to balconies inspired by birds' nests. Suites add a deep soaking tub, plunge pool, or both. Complimentary snacks and non-alcoholic beverages are available.
Among the in-room amenities at Andaz Costa Rica Resort include:
Bathrobes
Walk-in shower
Hairdryer
Iron / ironing board
24-hour room service
Minibar
Coffee maker
Kettle
TV
Stereo system
Blu-Ray player
Dual-line phones
Speakerphone
Individual air conditioning control
Ceiling fans
24-hour concierge
Security box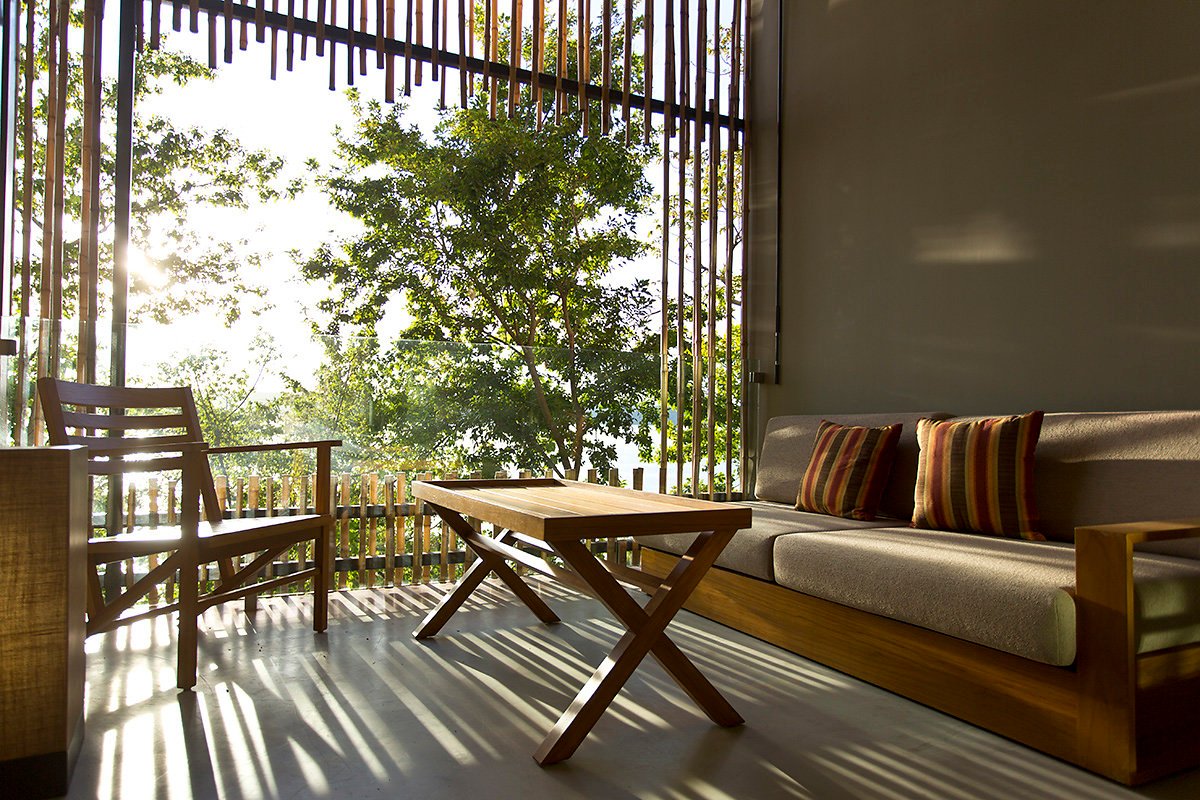 Rooms
Standard Rooms at Andaz Costa Rica Resort measure approximately 560 square feet and are furnished with either two queen-size beds or a king-size bed, floor-to-ceiling windows, a river stone rain shower, and a private terrace.
View alternatives:
The Resort and tropical rainforest
Enhanced forest views
Partial Bay Views
Culebra Bay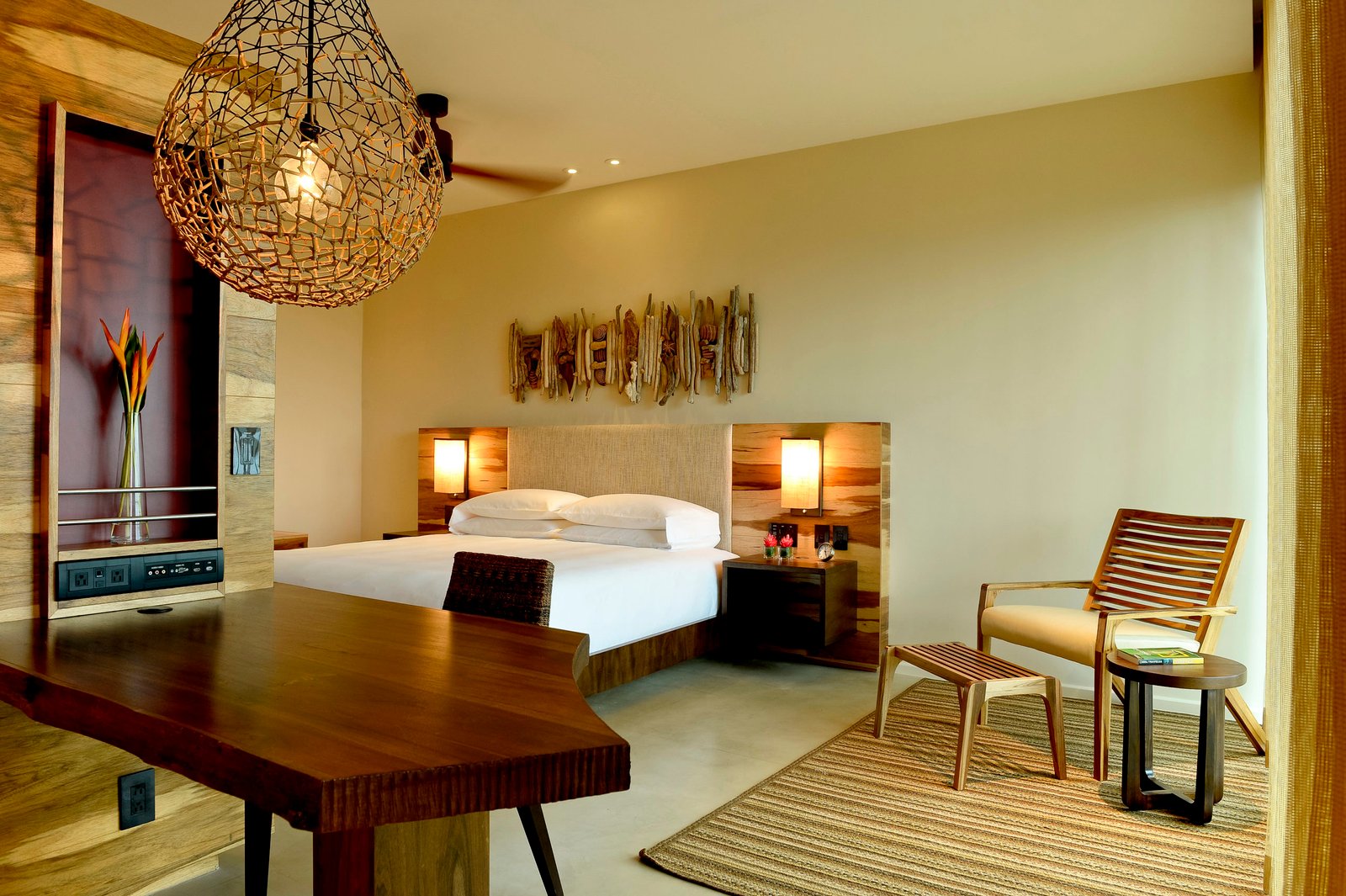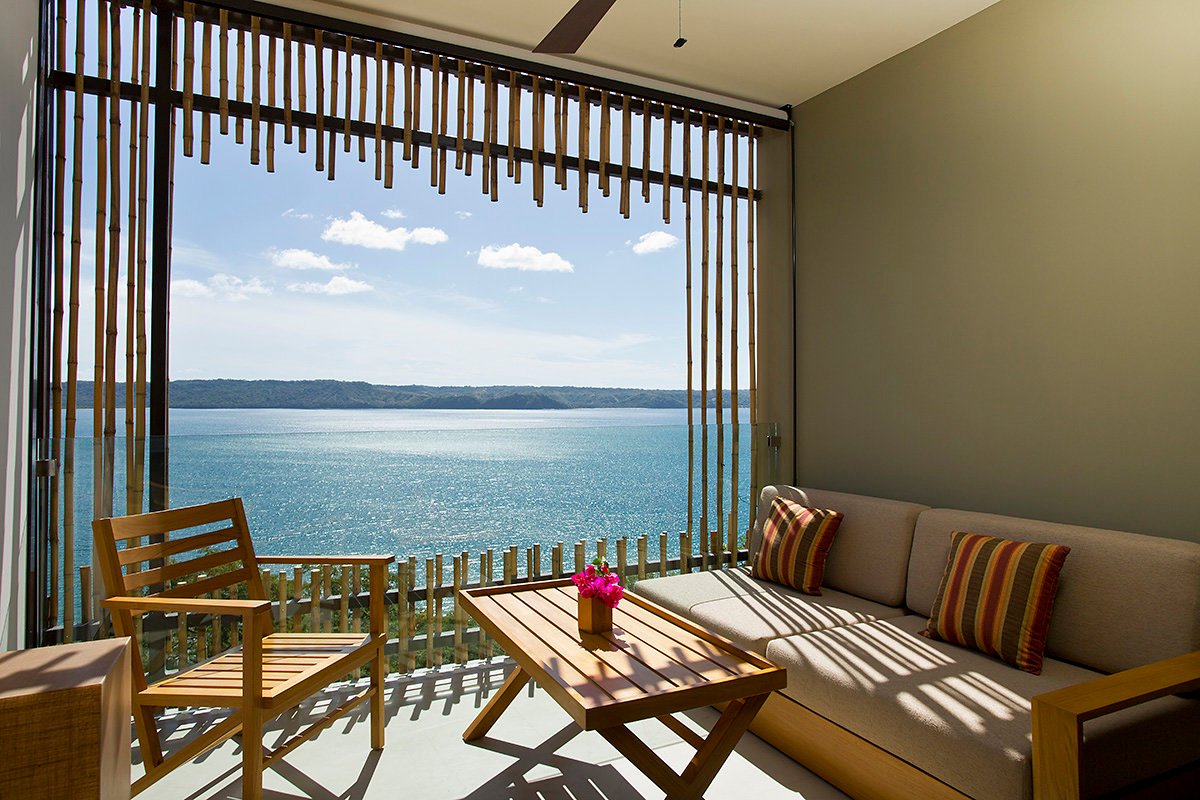 Suites
Andaz Suite and Andaz Bay View Suite
These corner Suites at Andaz Costa Rica Resort measure approximately 1,170 square feet and are furnished with a king-size bed, floor-to-ceiling windows, and a large terrace offering views of the resort and tropical forest in the case of the Andaz Suite and of Culebra Bay for the Andaz Bay View Suite.
The Andaz Suite is a standard suite while the Andaz Bay View Suite is a premium suite.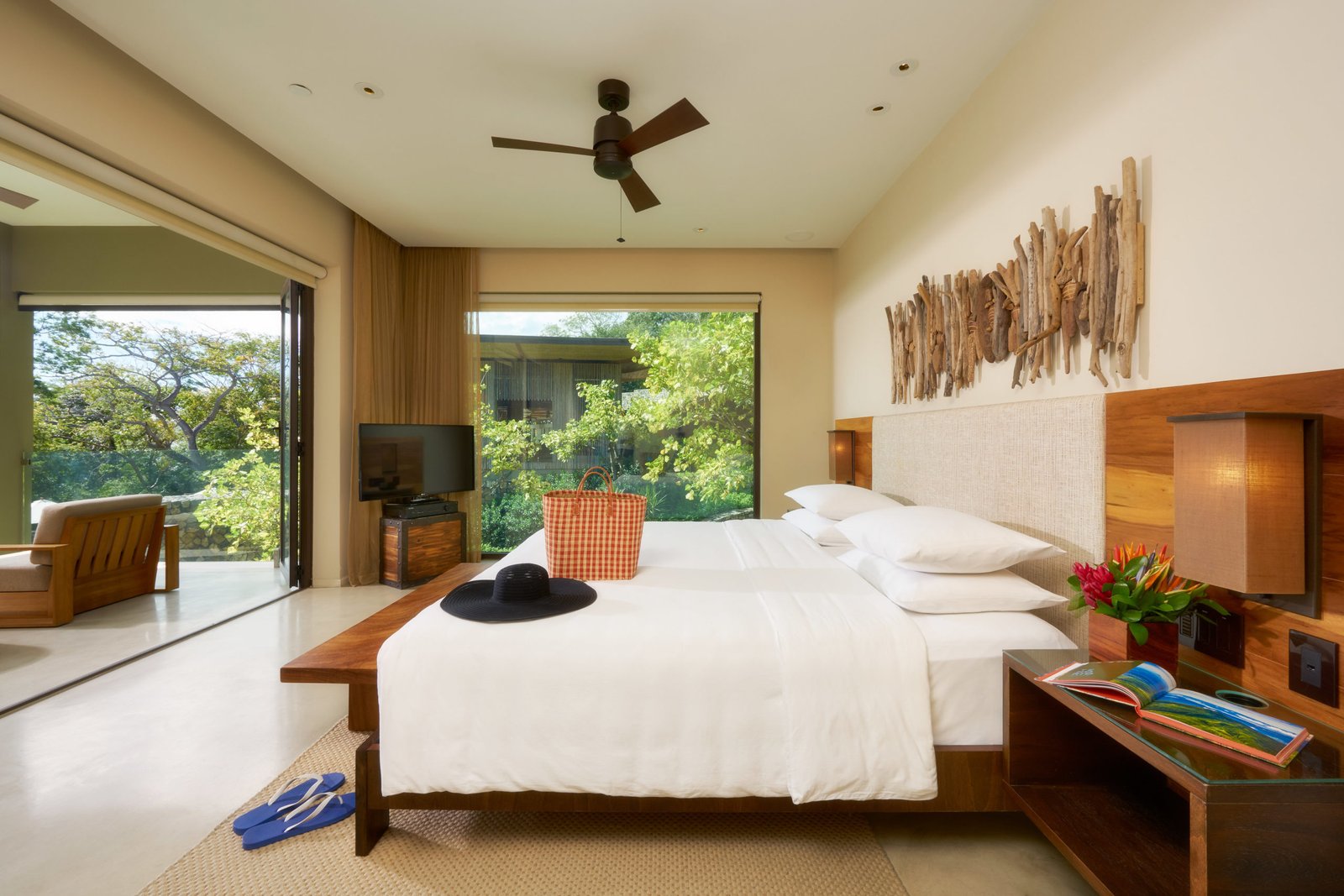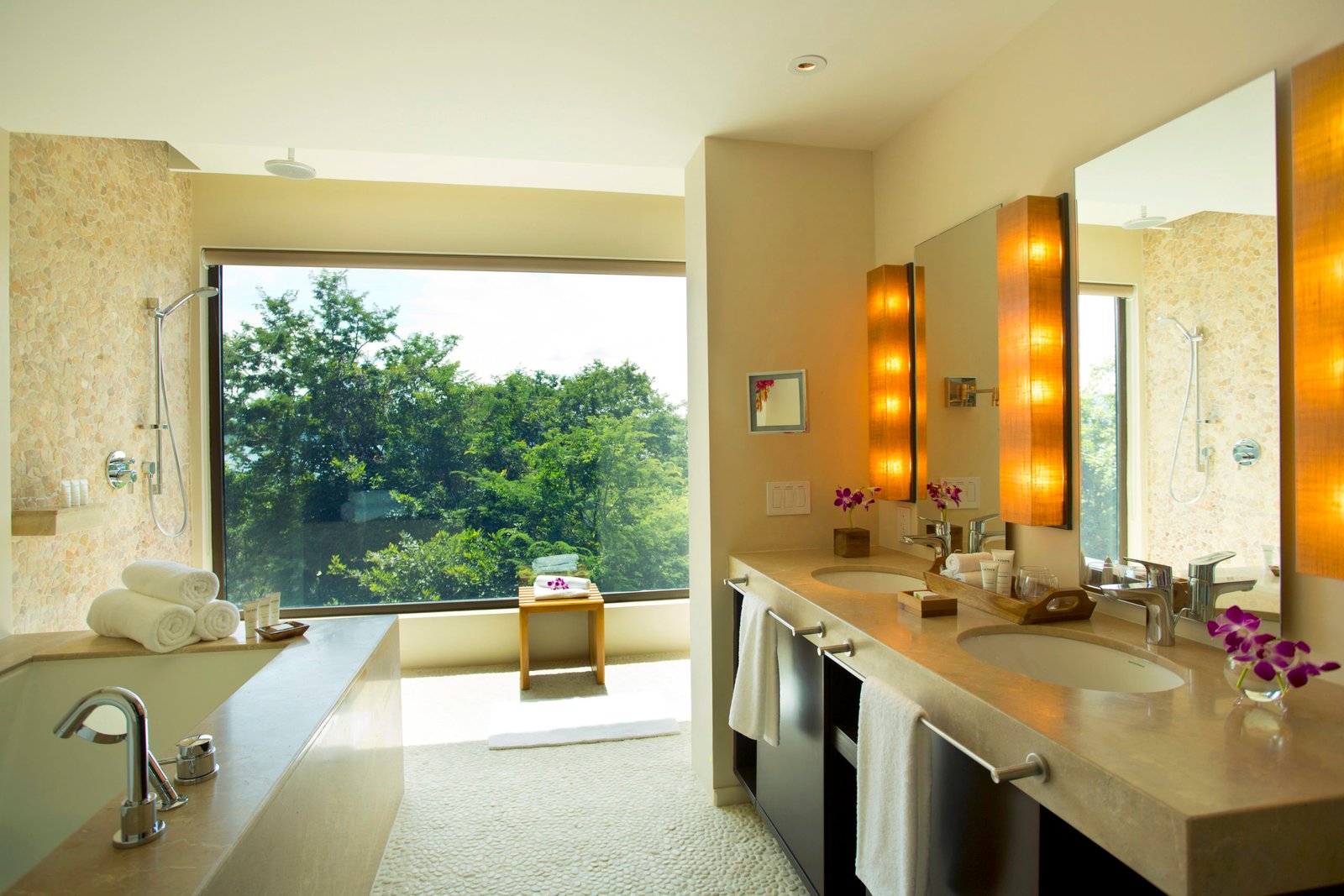 Andaz Large Suite
Andaz Large Suite at Andaz Costa Rica Resort measures approximately 1,765 square feet and is furnished with a king-size bed and a private plunge pool.
A double-bedded room can be connected, making it a two-bedroom suite. This is a specialty suite.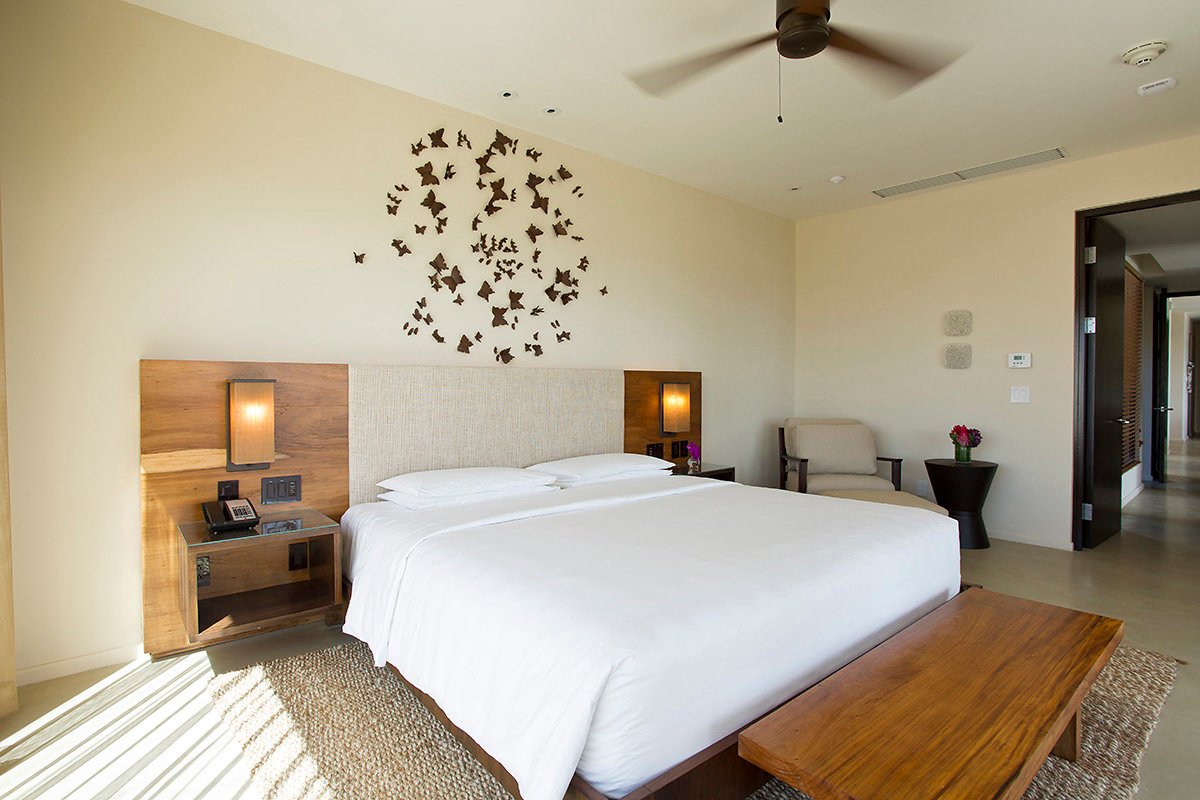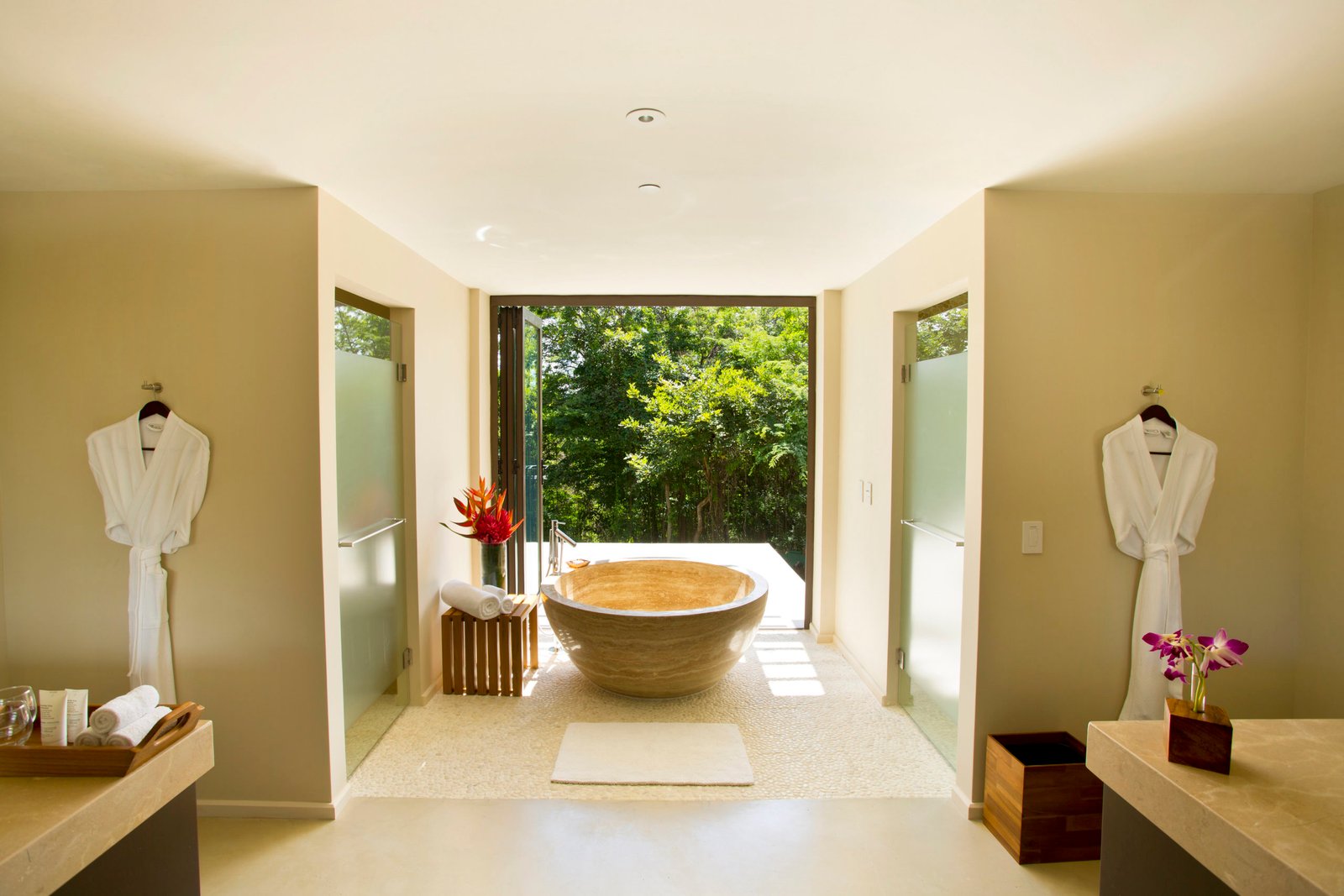 Presidential Suite
The Presidential Suite at Andaz Costa Rica Resort is a two-bedroom residence that measures approximately 3,210 square feet. This suite offers a living and dining space, patio, kitchen, private pool, oversized terrace, and outdoor soaking tub. The second bedroom is furnished with two queen-size beds and a separate terrace. A third bedroom may be added via an exterior connecting door. This is a specialty suite.
The presidential suite can accommodate up to six guests.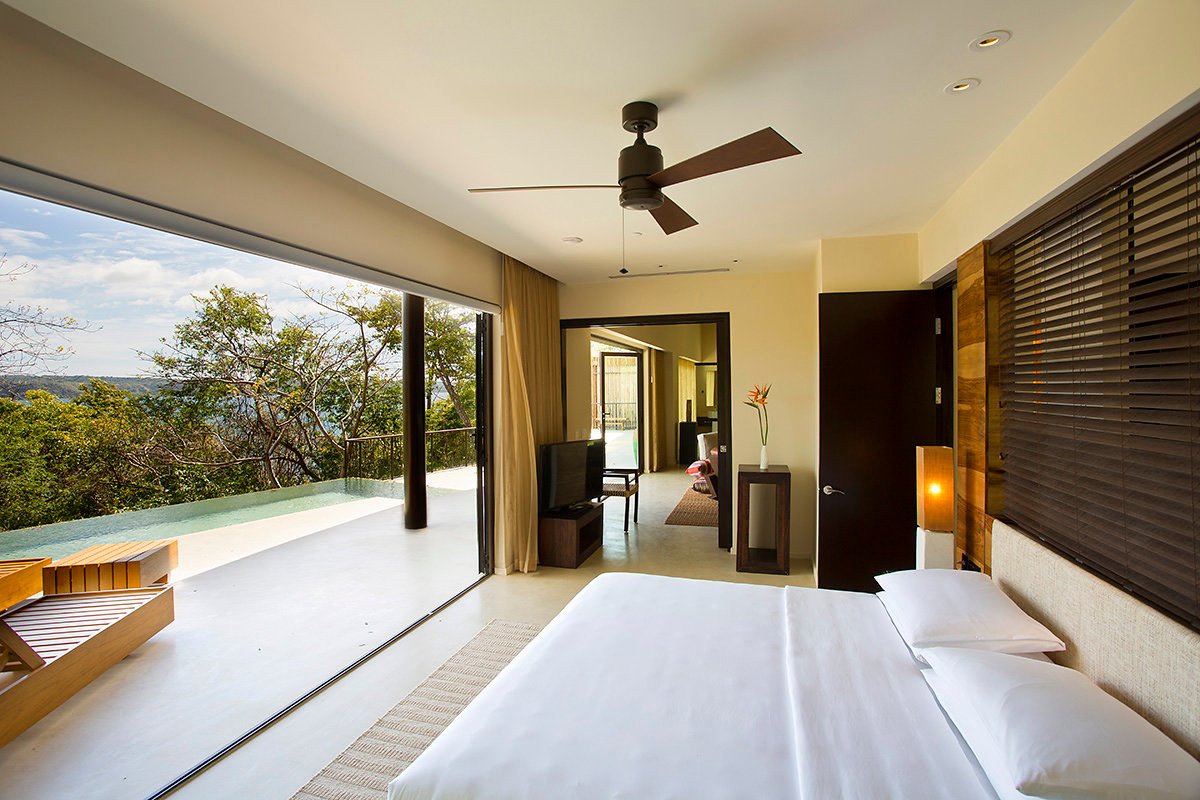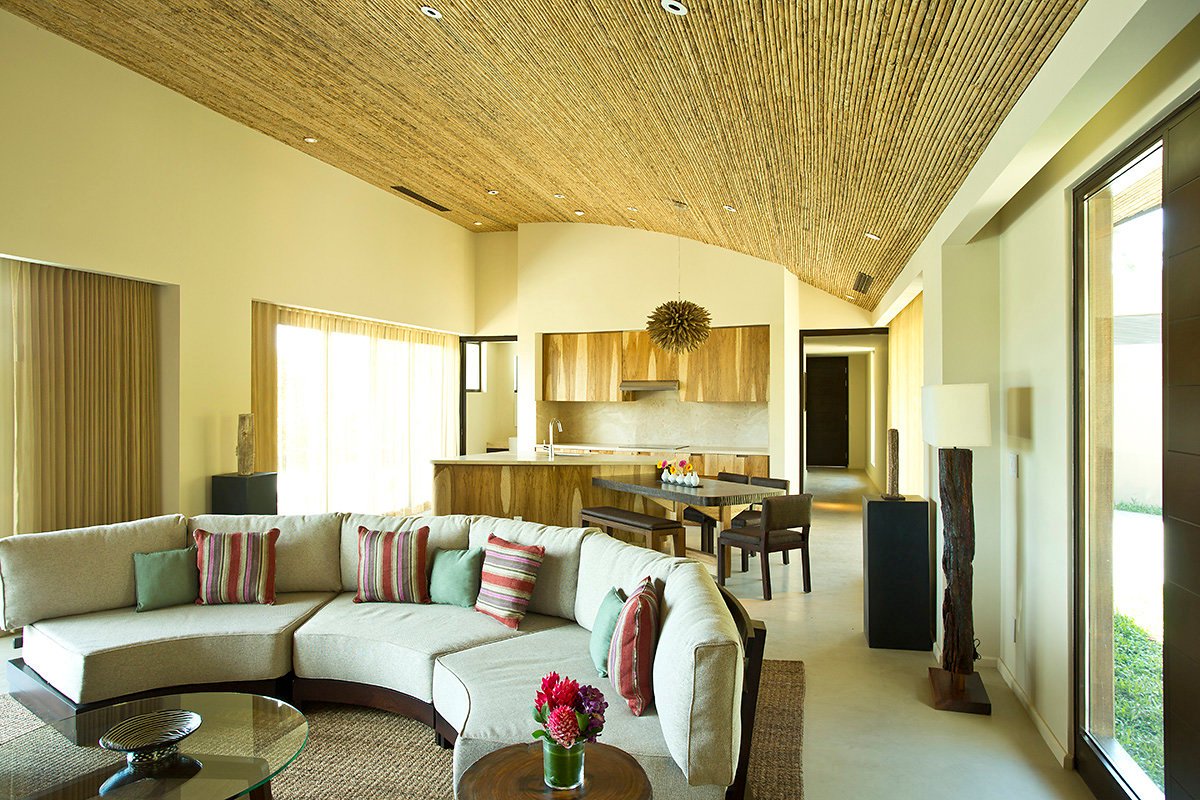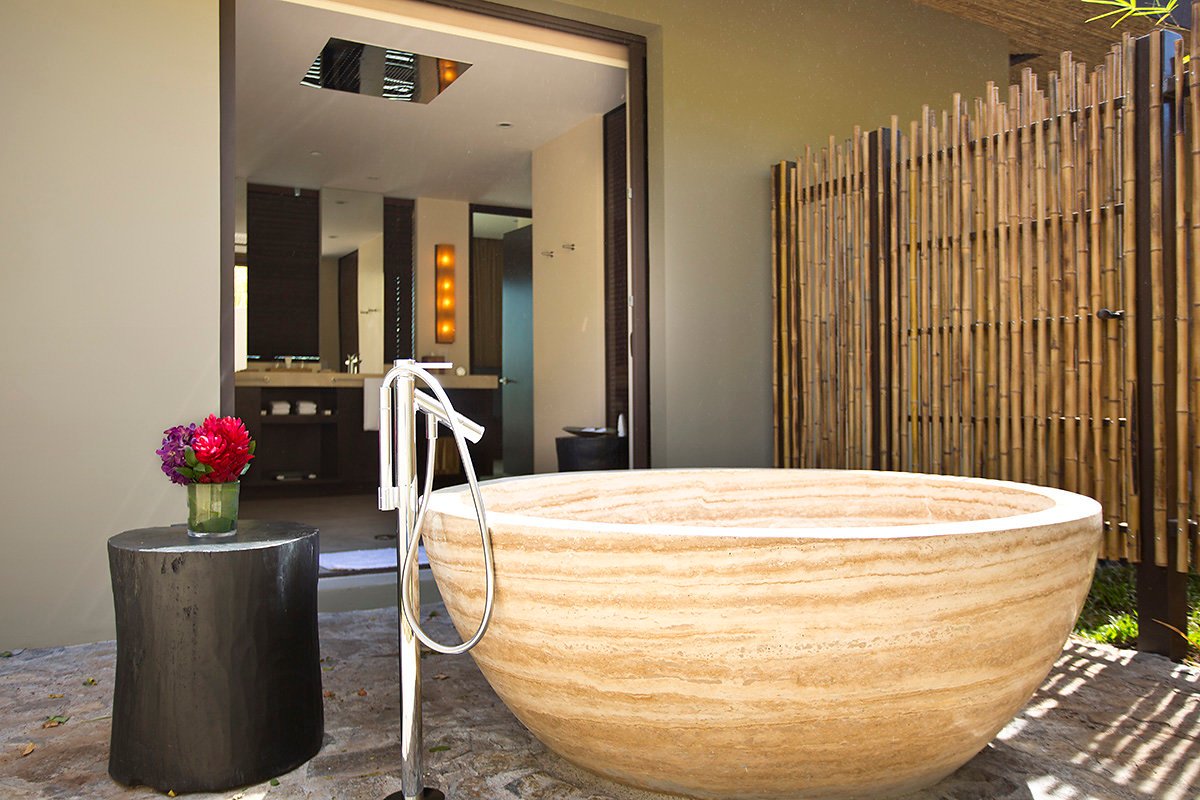 Andaz Amenities
Guests at Andaz Costa Rica Resort can enjoy the hotel's Wi-Fi, fitness center, swimming pools, golf and tennis courses, spa, business services, resort property, concierge, and meeting facilities.
The resort features four pools and three brown sugar beaches. While one shallow-entry pool is ideal for children, the resort also offers an adults-only pool.
Laundry service is available at an additional cost.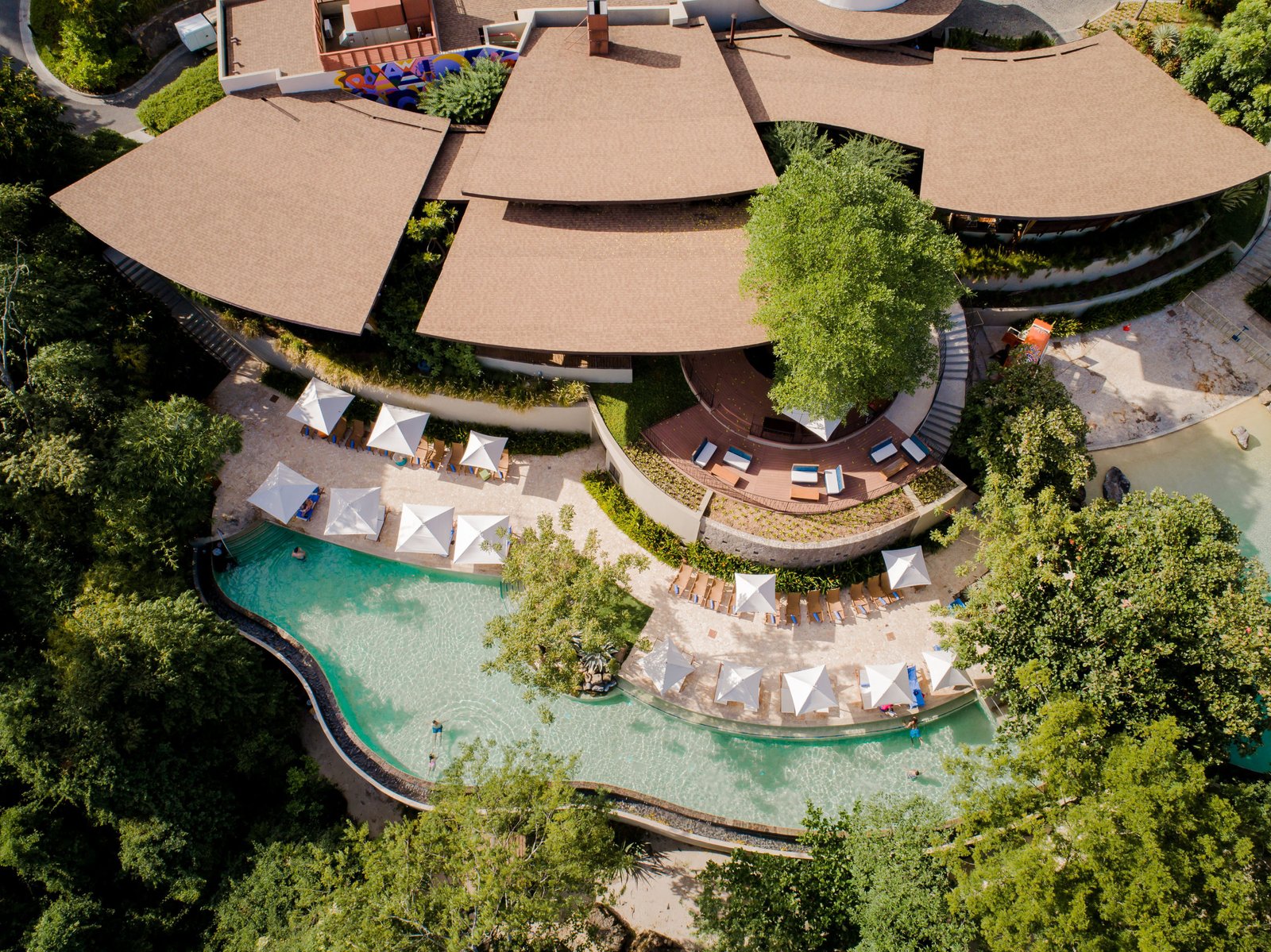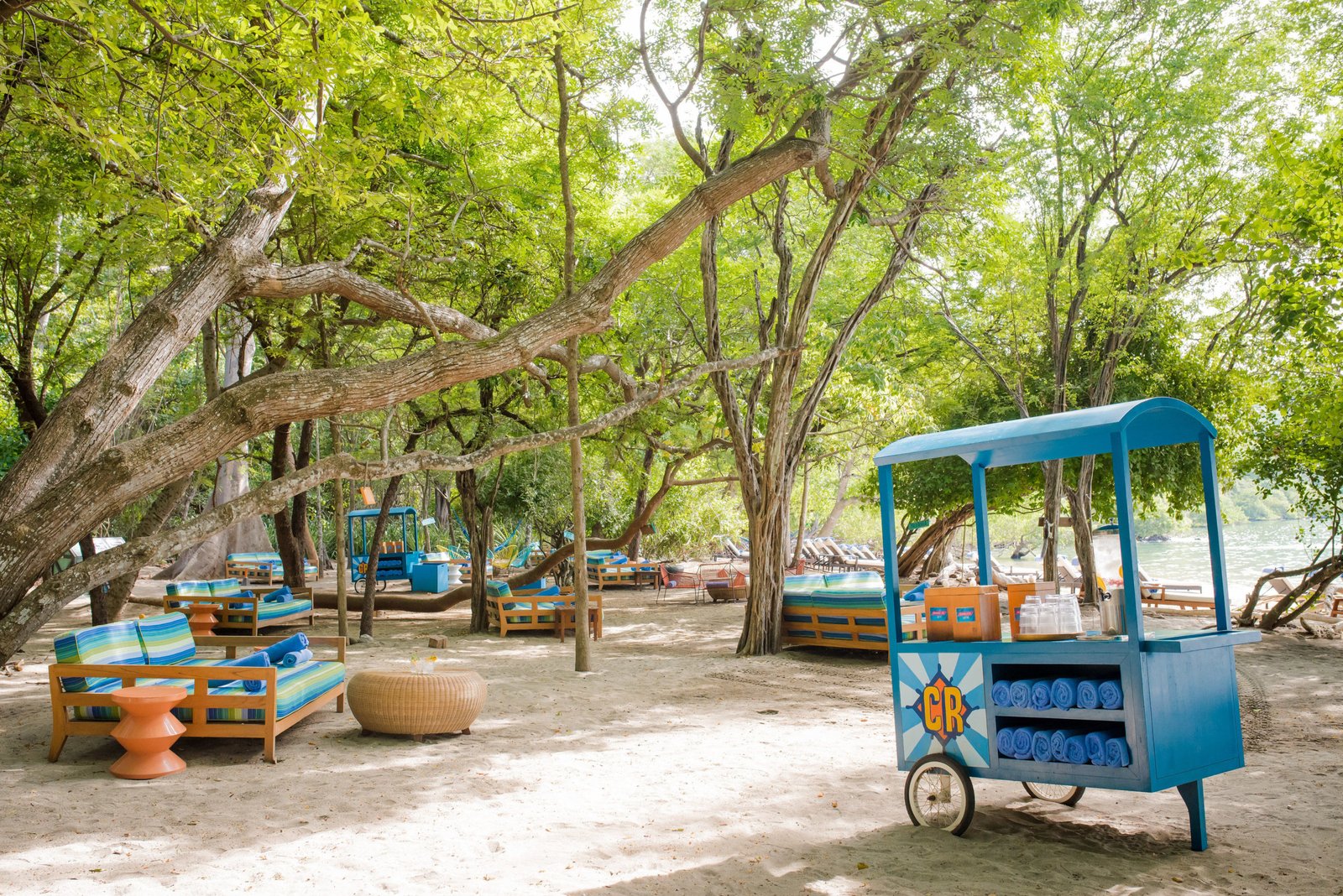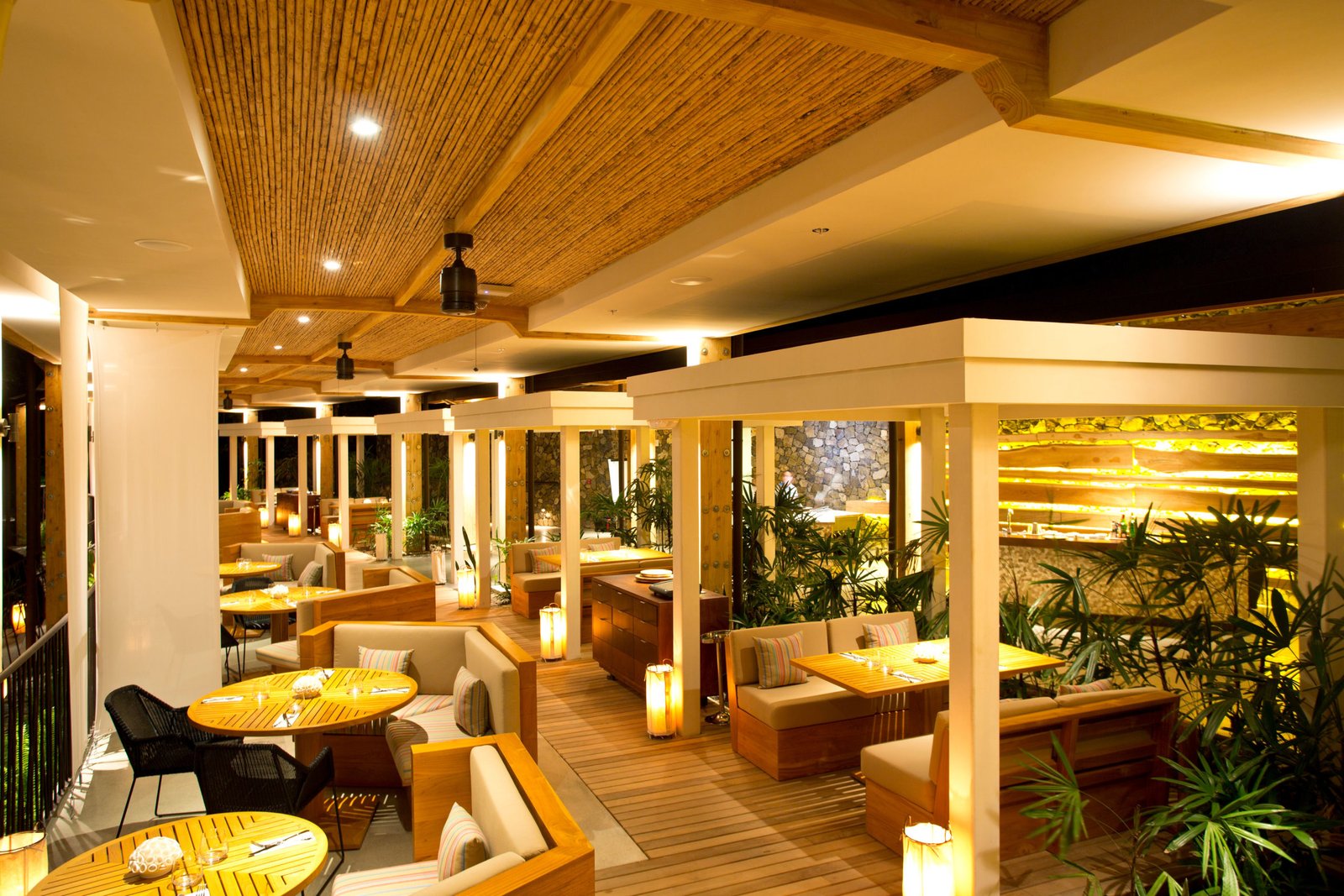 The Ocean Course at Peninsula Papagayo is an 18-hole, par-72 Arnold Palmer course with water views from 14 of 18 holes. Ranked by Golf Digest as one of the top 100 courses outside of the United States, guests at Andaz Costa Rica Resort can enjoy privileged access.
Andaz Costa Rica Resort offers complimentary use of kayaks, snorkeling equipment, stand-up paddle boards, CAMBI kids program, a peninsula-wide electric bike share program, 24-hour fitness center, and beach games at Andaz Beach House and Sombrero Oscuro Beach.
Andaz Spa
The 11,000 square feet ONDA Spa & Wellness Sanctuary at Andaz Costa Rica Resort offers an extensive menu of wellness activities and spa treatments. Curated fitness classes or workouts as well as 'mind-healing' activities are offered. The spa features nine treatment suites, three of which are outdoor. The couples treatment suite offers side-by-side treatments along with a soaking tub and private relaxation area.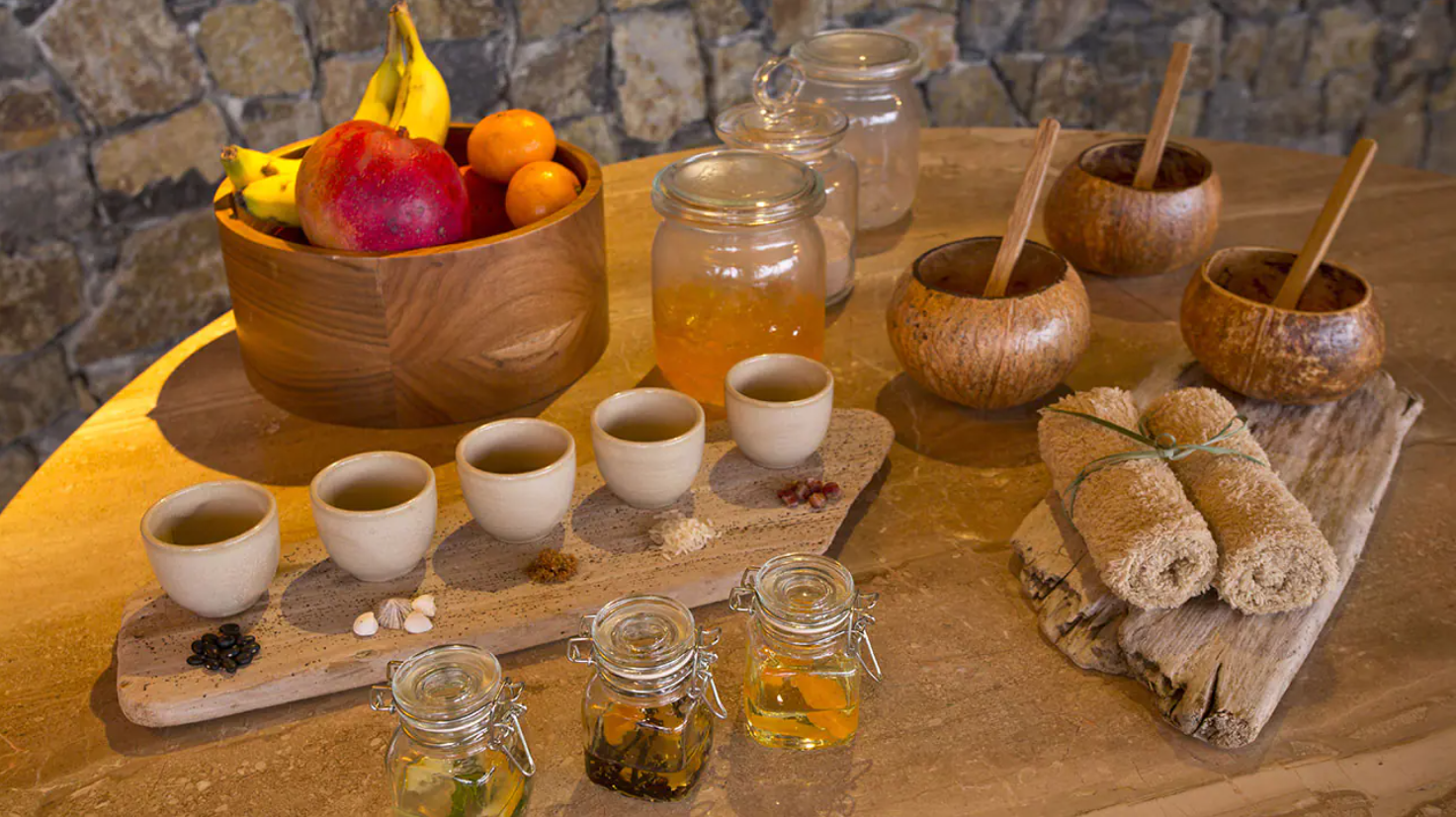 Andaz Restaurants
Andaz Costa Rica Resort features four themed restaurants offering farm-to-table ingredients. Each seeks to capture the essence of Latin American culture and cuisine in a unique way. Each restaurant also offers wellness, vegetarian, and vegan options.
Rio Bhongo Restaurant: This restaurant offers an interactive breakfast experience and a barista program. The restaurant offers a selection of international and local flavors for lunch, while the dinner service features Costa Rican cuisine in an innovative way.
Ostra Restaurant: Designed to emulate a private residence, Ostra focuses on the fresh seafood of the country, well-known for its ceviche offerings, the chef's specialty. Ostra is Andaz's signature restaurant and features intimate booths and garden settings, perfect for a special occasion
Chao Pescao Small Plates & Bar: This 'neighborhood bar' offers a culinary tour of authentic Latin American favorites. Live music, an innovative mixology program, and a premium spirits selection are available.
Andaz Beach House: Offering beachfront dining on Nacascolo beach, 15 minutes away, Andaz Beach House offers locally inspired favorites such as salads, tacos, burgers, and fresh fish grilled outdoors. The restaurant has tropical drinks, beach activities and games, and a local Tico vibe.
Room service is also available. Dinner can also be served on your private balcony.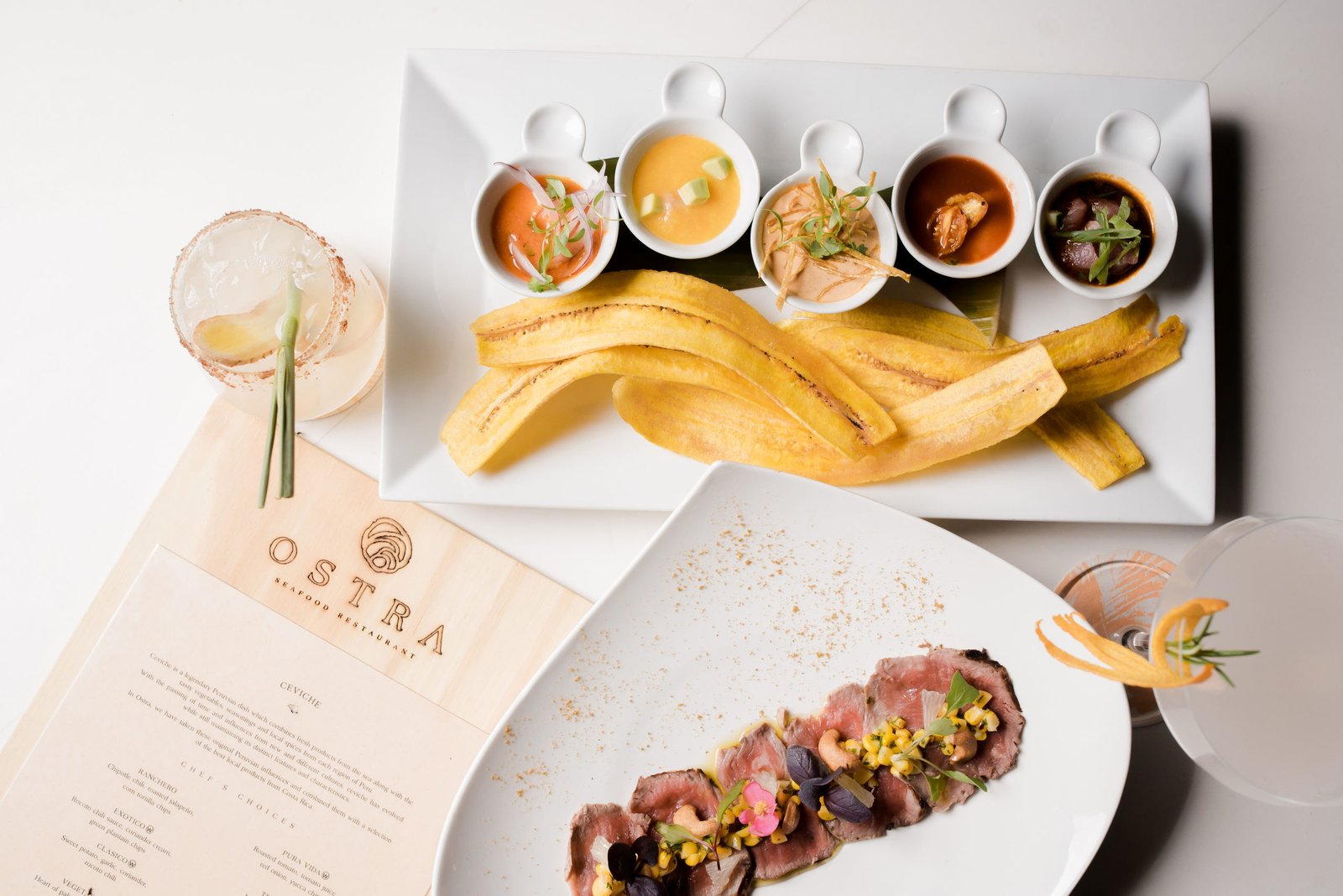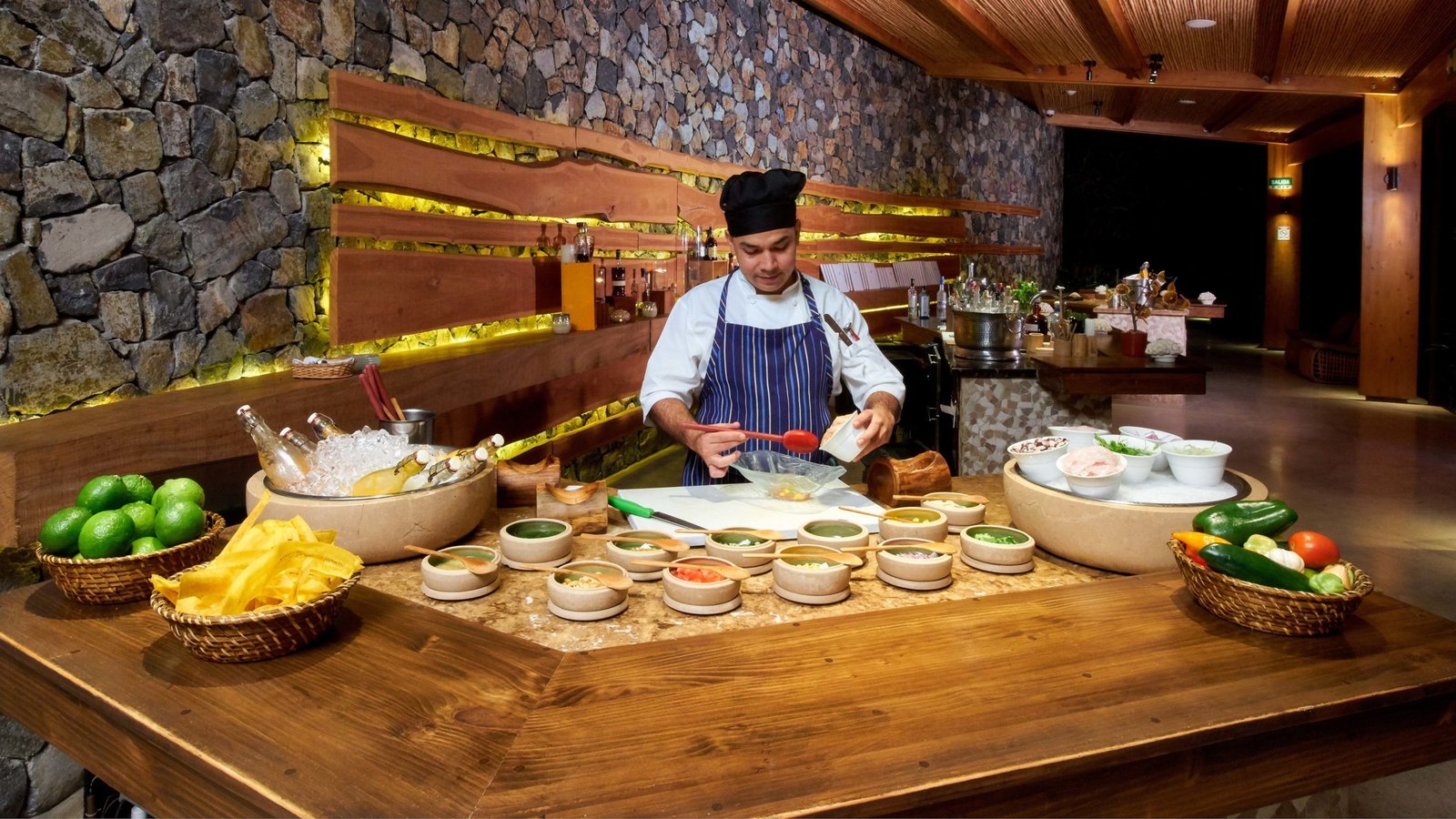 Andaz Activities
Andaz Costa Rica Resort features over 30 scheduled small group activities, and classes such as barista, mixology, dance, Spanish, pottery painting, beginner yoga, fitness, snorkeling tours, and a weekly community project with Creciendo Juntos.
LANDED also arranges guided small group and private activities. Among the options are mountain biking, outrigger canoeing, nature walks, and cultural programs.
Daytime excursions range from volcano hikes, surf lessons, zip-line tours, river floating and rafting, and sport fishing.
We've traveled all over Central and South America as a family. Andaz Costa Rica Resort is one of our favorite family-friendly resorts in Central America. Contact the expert travel planners at LANDED for guidance and pricing.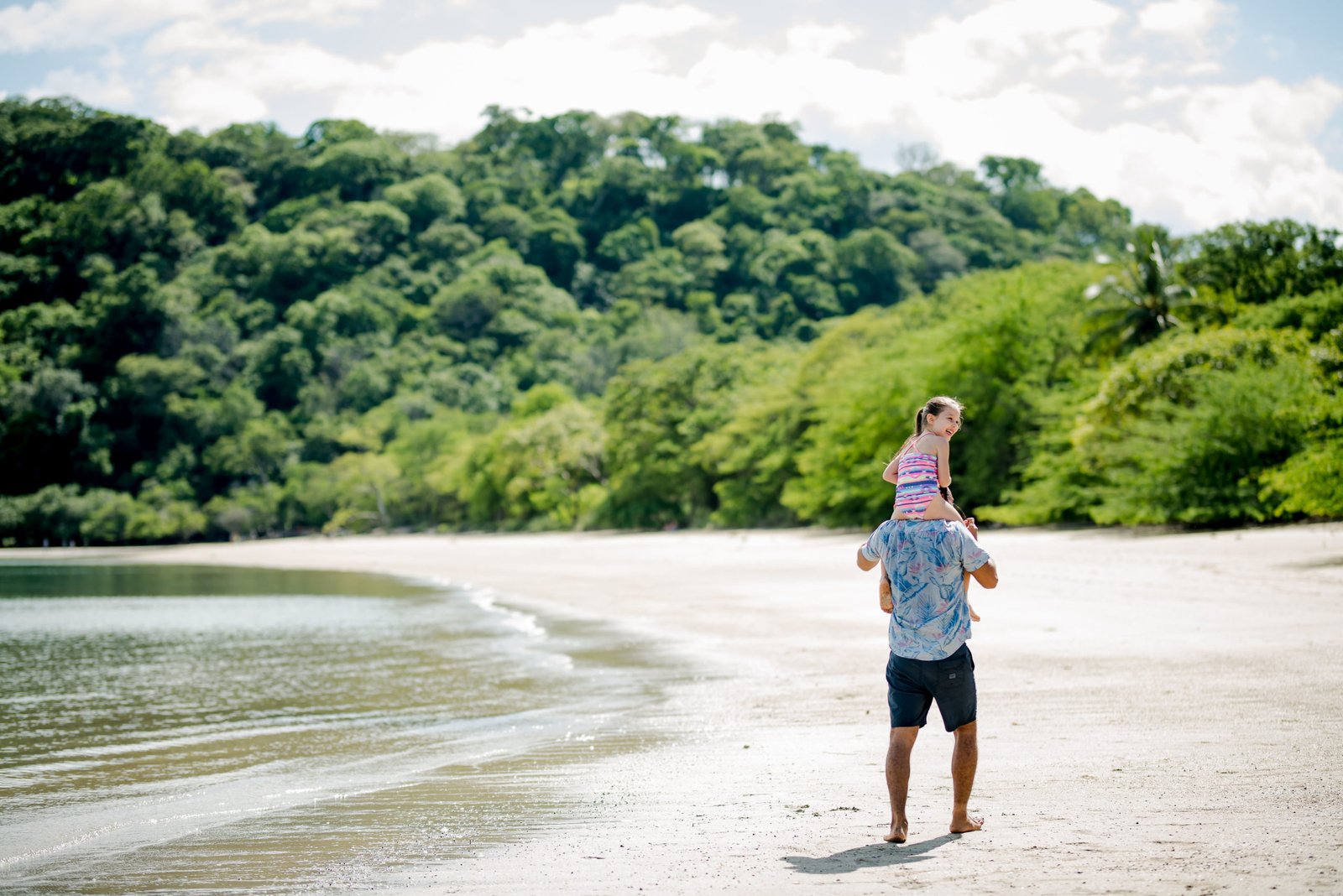 ARE YOU CONSIDERING A STAY AT ANDAZ COSTA RICA RESORT? LANDED PROVIDES PERSONALIZED, CUSTOM TRAVEL WITHIN CENTRAL AMERICA, SOUTH AMERICA, AND THE ANTARCTIC. WE'LL CREATE A UNIQUE ITINERARY PLAN TAILORED TO YOUR INTERESTS AND DREAMS. EXPERIENCE THE TRIP OF A LIFETIME. SPEAK WITH ONE OF OUR EXPERT TRAVEL PLANNERS TODAY AT 801.582.2100.