Belize Birding: Over 600 Native Species
Belize is birding paradise. More than 615 non-introduced avian species have been recorded in Belize's territory, including:
Resplendent Quetzals (Pharomachrus mocinno)
Harpy and Crested Eagles
26 species of Hummingbird
12 types of Parrot & Parakeet
18 species of Heron
3 species of Booby
For many species, mating season coincides with the March to May dry season.
Rio Bravo Conservation Area
The Rio Bravo Conservation Area is a 260,000-acre reserve, located 33 miles west of Belize City, is one of the county's best forest reserves. Notably, this site is adjacent to an additional 250,000 acres of private reserve. Over 400 species of avifauna have been identified here. Rio Bravo also supports populations of jaguar, jaguarundi, ocelot, and puma.
BIRD WATCHING IN CROOKED TREE
Crooked Tree Wildlife Sanctuary, 33 miles northwest of Belize City, this site contains a 16,400-acre wetland and forest habitat. Resident species include:
Jabiru Stork (Jabiru mycteria)
Northern Jacana (Jacana spinosa)
Black Howler Monkey
Morelet's Crocodile
Tours of Crooked Tree can be conducted by boat or hiking on foot.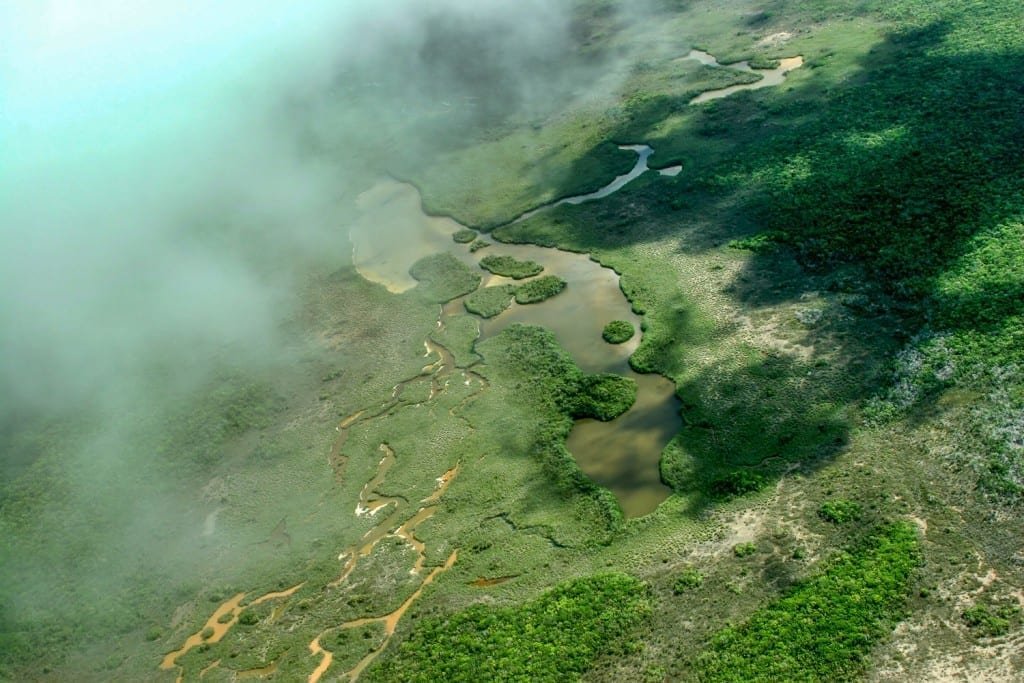 Guanacaste National Park
Guanacaste National Park two miles from Belmopan, protects broadleaf forest near the confluence of the Belize River and Roaring Creek.
This is a transitional habitat, between the highlands and the coastal zone. The park is home to jaguarundi, agouti, kinkajous, and over 100 bird species.
Mountain Pine Ridge Forest Reserve
Just south of San Ignacio, the Mountain Pine Ridge Forest Reserve protects nearly 300 square miles of pine forest, rivers and waterfalls.
The reserve, in the foothills of the Maya Mountains, is home to toucans, parrots, and motmots.
Half Moon Caye National Monument, at the southeast end of Lighthouse Reef Atoll, is a nesting ground for the Red-footed Booby (Sula sula) and the Magnificent Frigatebird (Fregata magnificens).
Cockscomb Basin Wildlife Sanctuary
Over 300 avian species have been sighted in the Cockscomb Basin Wildlife Sanctuary. This 128,000-acre protected area is located east of the Maya Mountains and south of the rugged Cockscomb spur range.
The park has an excellent trail system through tropical forest inhabited by five feline species, howler monkeys, tapirs, and Keel-billed Toucans (Ramphastos sulfuratus).
Scarlet Macaws (Ara macao) flock to the village of Red Bank, especially from January to March.
LANDED arranges private tours of these habitats with expert guides. We also organize luxury accommodation, private transportation, and domestic flights within Belize. These regions are our passion; we know them first-hand and by heart. Speak with one of our expert travel planners today at 801.582.2100. We'll take care of the details.