The Pacific Coast of Colombia
Colombia's Pacific Coast lies just west of the Cordillera Occidental—the westernmost branch of the Andes.
The northern coast, where the Baudó Range crumbles into rugged coves and bays, is backed by some of the planet's most biodiverse rainforest and mangrove habitat.
To the south, countless rivers spill down to a wide coastal plain.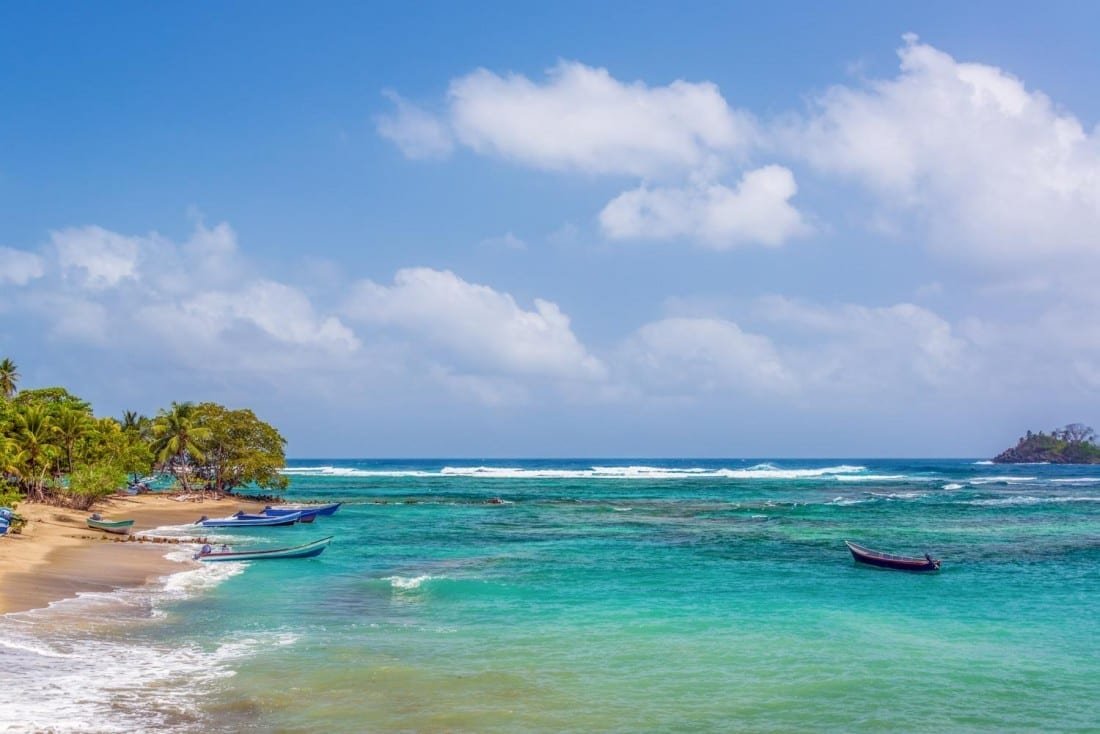 Colombia's pacific coast, or 'El Choco' is largely uninhabited and undeveloped—most access is by air and sea.
Bahia Solano
The pacific coast's largest settlement is Bahia Solano, sheltered in the Gulf of Cupica.
This Colombian coastal town has earned an international reputation for:
World-Class Catch-and-Release Sport Fishing—(May to September)
Whale Watching Tours (July to October)
Bahia Solano is also flanked by excellent beaches, surf breaks, waterfalls, and hiking trails.
Scuba Dive with Whale Sharks
The beaches at Guachalito and Punta Huina (best reached by water taxi) offer relaxation, hiking, and snorkeling.
Divers can enjoy swimming with whale sharks (September to January) and exploring the scuttled wreck of the WWII-era Sebastian de Balalcazar—now an artificial reef.
From January to March, you can encounter schools of up to 200 hammerheads and nearly 1,000 silky sharks here.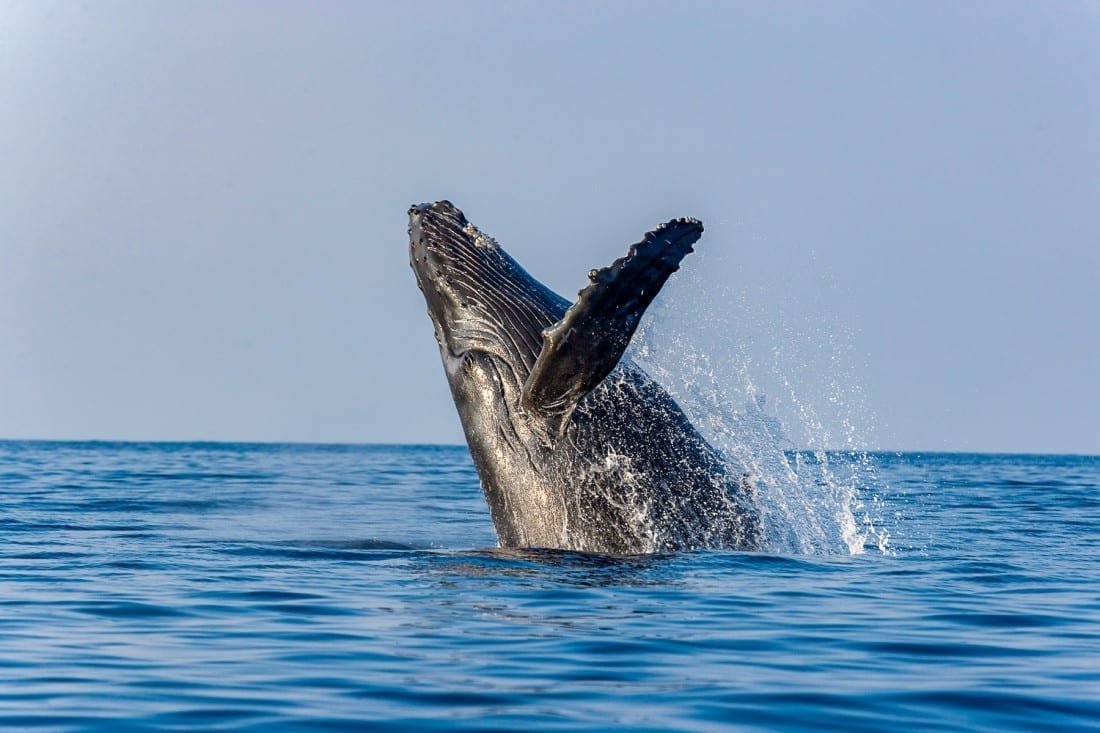 Ensenada de Utria
In the southern portion of Colombia's pacific coast lies Parque Nacional Natural Ensenada de Utria, which preserves coral reef, mangrove estuary and tropical humid forest habitats.
While Sea turtles nest here from September to December at Playa Almejal and Estacion Septiembre, the pacific's greatest draw is its humpback whales.
Esenada's narrow inlet is one of the best places on earth to see these migrating giants from land.
Gorgona Island Scuba
Colombia's southern pacific coast also offers two epic dive locations: Gorgona Island (35 miles west of the coast) and Malpelo Island (315 miles into the Pacific).
Gorgona is also the site of the largest coral bank in the Colombian Pacific—habitat for dolphins, sea lions, sharks, sea turtles, and morays.
Humpback calves are frequently observed here in August and September. The island is usually visited on four-day dive trips, launching from the town of Guapi.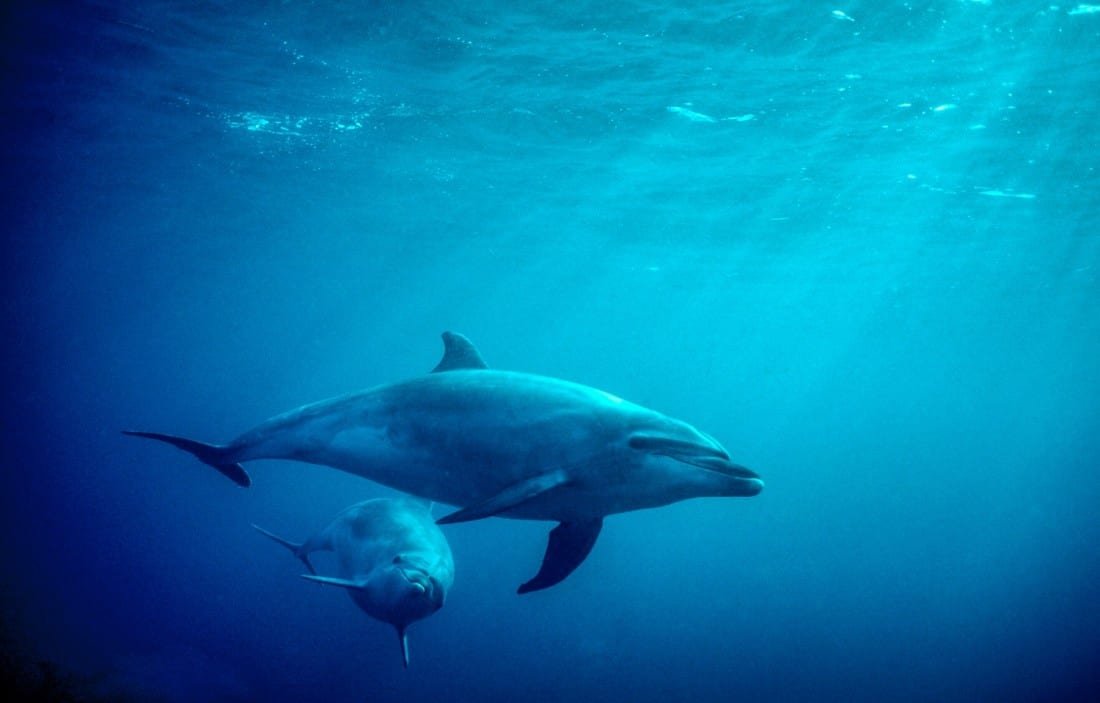 Diving Malpelo Island
For advanced divers, Malpelo Island is among the most appealing destinations in the eastern Colombian Tropical Pacific.
Week-long dive trips (originating in Panama, Costa Rica, and Colombia) are often booked-up a year in advance.
El Choco Rainforests
Away from the pacific coast, El Choco's rainforests overflow with even greater biodiversity. No other nation houses more bird species—over 1,875 and counting.
Nearly 800 of those have been spotted in El Choco, which serves as the migratory corridor between two oceans and two continents.
One of the best birdwatching locations is Katios National Natural Park, a 278-square mile protected area, and a UNESCO World Heritage Site.
Serrania del Darien and The Atrato River
Its habitats include the mountains of the Serrania del Darien and the floodplain of the Atrato River, which flows into the Caribbean.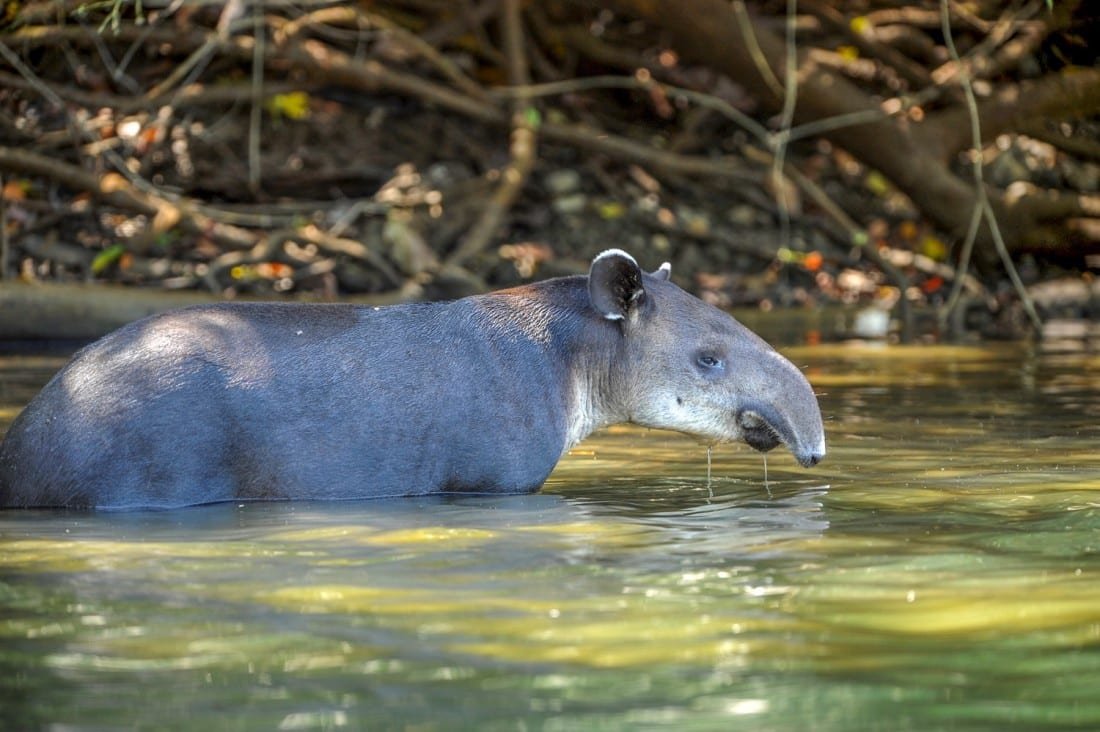 Native species found at Katios National Park include:
Rufous-Cheeked Hummingbirds
Violet-capped Hummingbirds
Choco Tinamou
Speckled Ant-Shikes
Baird's Tapirs
Manatees
Giant Anteaters
The Colombian Pacific has fairly consistent weather year round: highs from 87° F to 92° F and overnight lows near 70° F.
This is a rainforest region, and one of the wettest places on earth. Average monthly precipitation exceeds 19 inches—less in January and February, more during the remaining months.
Getting to The Pacific coast of Colombia
Non-stop flights operated by the Satena domestic airline connect Bogota's El Dorado airport with Bahia Solano (BSC) on Mondays, Wednesdays, Fridays, and Sundays.
Approximate flying time is 45 minutes. Rain delays are not uncommon.
When you travel with LANDED, you'll be relaxed, prepared, and delighted. In fact, more than 90% of our business is repeat or referral. Speak with one of our expert travel planners today at 801.582.2100. Soon, you'll have LANDED.
"A man who dares to waste one hour of time has not discovered the value of life."
Charles Darwin
PERFECT

Could not have been more pleased.  This was the trip of a lifetime for our family.  Thank you!
GO WITH LANDED

If you're planning to travel, go with LANDED. You won't be disappointed.
AMAZING ADVENTURE

The whole rhythm of the trip was perfect, and leaving one place for the next worked perfectly. This trip definitely made me want to experience other great spots in South America.
TRIP OF A LIFETIME

The locations were amazing. Your on-the-ground team was fantastic–knowledgeable and accommodating. Beautifully organized.
ABSOLUTELY AMAZING

The best guide I've ever had anywhere in the world. Top notch talent.
GREAT SERVICE

You were a great help in planning–ensuring that I was staying at the right places and enjoying the type of activities we love–and the follow up was incredible.
YOU GOT TO KNOW US

Exactly the bonding and sharing experience we'd hoped for. The rhythm, variety, and tone was spot on. With effective listening skills, you built a good picture of what we wanted–more complicated than "just" luxury. The result was a great trip, one made just for us.
BEST EVER

Excellent attention to detail. You listened carefully, asked the right questions, and customized with just the right balance. Superb guides. We felt relaxed and pampered all the way. You'll plan our next trip.
FANTASTIC EXPERIENCE

Not a single thing on the itinerary that we would change.  The guides were knowledgeable, friendly, and prompt.  The hotels were beautiful, the food delicious and the pace of the activities was perfect for us.
DO IT!

In short, our trip was amazing. Thanks so much for your constant assistance and thorough planning.
PERFECT

The planning, service and execution of the trip was flawless – thank you!
EXCELLENT

LANDED was helpful and knowledgeable, making our trip a memorable one.  I will use your services in the future as I continue to explore Central & South America.
A VERY WELL ORGANIZED DREAM

Your patience with my questions and concerns during the planning stage was remarkable.
THANK YOU

You actually got to know us, which made it possible to know just what we like. You promised the best trip ever and you kept your promise.
ENTIRELY AMAZING

Your recommendations were well thought out. We thoroughly enjoyed our honeymoon. Thank you!
THE ULTIMATE GUIDE

LANDED is the ultimate. You helped us make the most out of a week's time.
DIDN'T MISS A THING

We zip-lined, rafted, sailed, and surfed. The contacts were professional and courteous. We don't want to be back at work. Thank you for all of the work you did to set up this trip.