Lago Cocibolca
Lago Cocibolca (also known as Lake Nicaragua) is the largest lake in Central America.
Encompassing 3,191 square miles, Lake Nicaragua is linked to the Caribbean by the Rio San Juan and is home to migrating freshwater sharks, tarpon, and sawfish.
Ometepe Island
For most visitors, Lake Nicaragua's focal point is Isla de Ometepe, commonly known as Ometepe Island.
Ometepe Island is an island formed by the cones of twin volcanoes: active Concepción and dormant Maderas.
Their slopes are crisscrossed with trails, offering hikers excellent summit views of the lake and the Pacific Ocean.
Hiking Concepción and Maderas Volcanoes
Concepción is covered in tropical dry forest, while the heights of Maderas are more humid.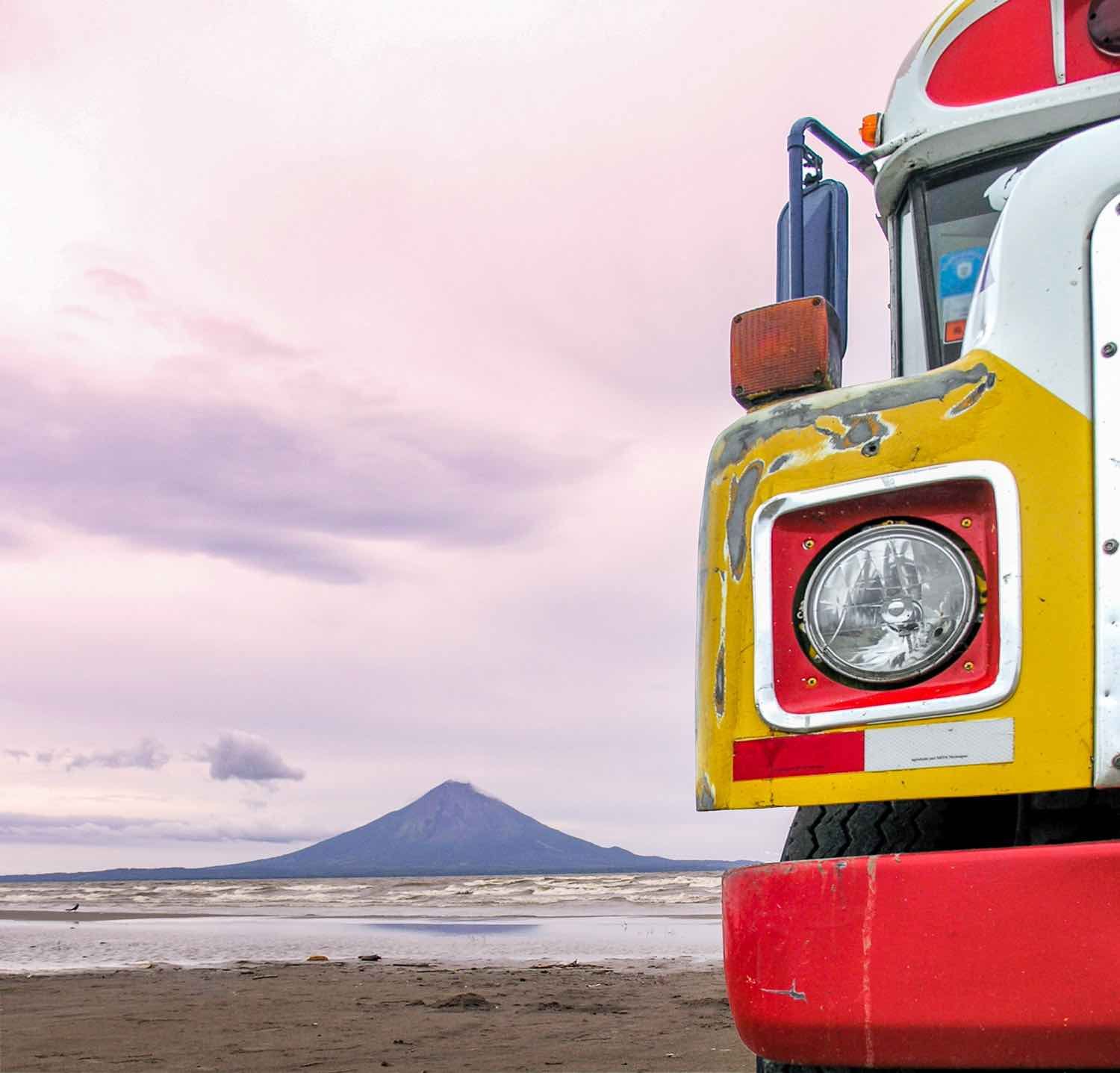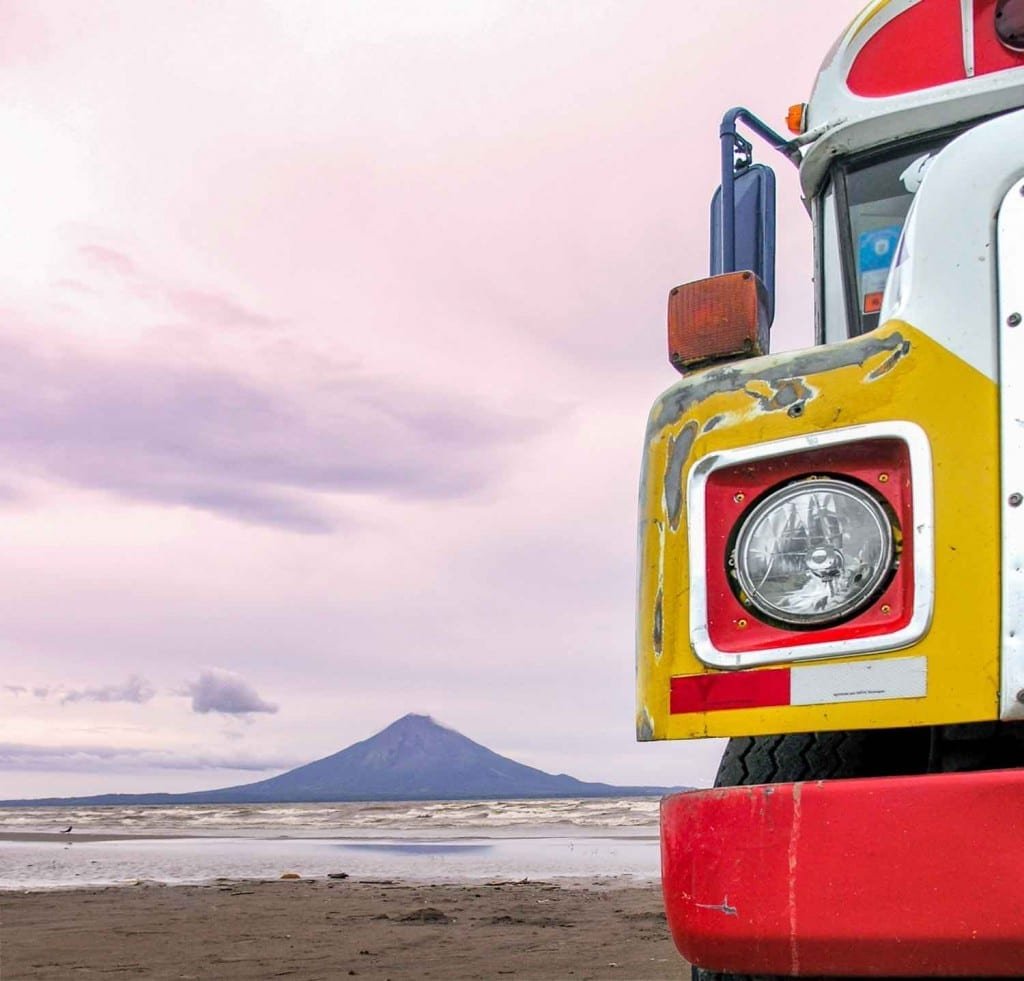 Along the trails, hikers will encounter White-faced capuchins and Mantled howler monkeys.
The island's first known inhabitants were Nahuatl, arriving from what is now Mexico.
Ancient Petroglyphs and Statues
Petroglyphs and statues, some thought to date to 300 BC, are scatted around the island, with a higher concentration on the north side of Volcan Maderas.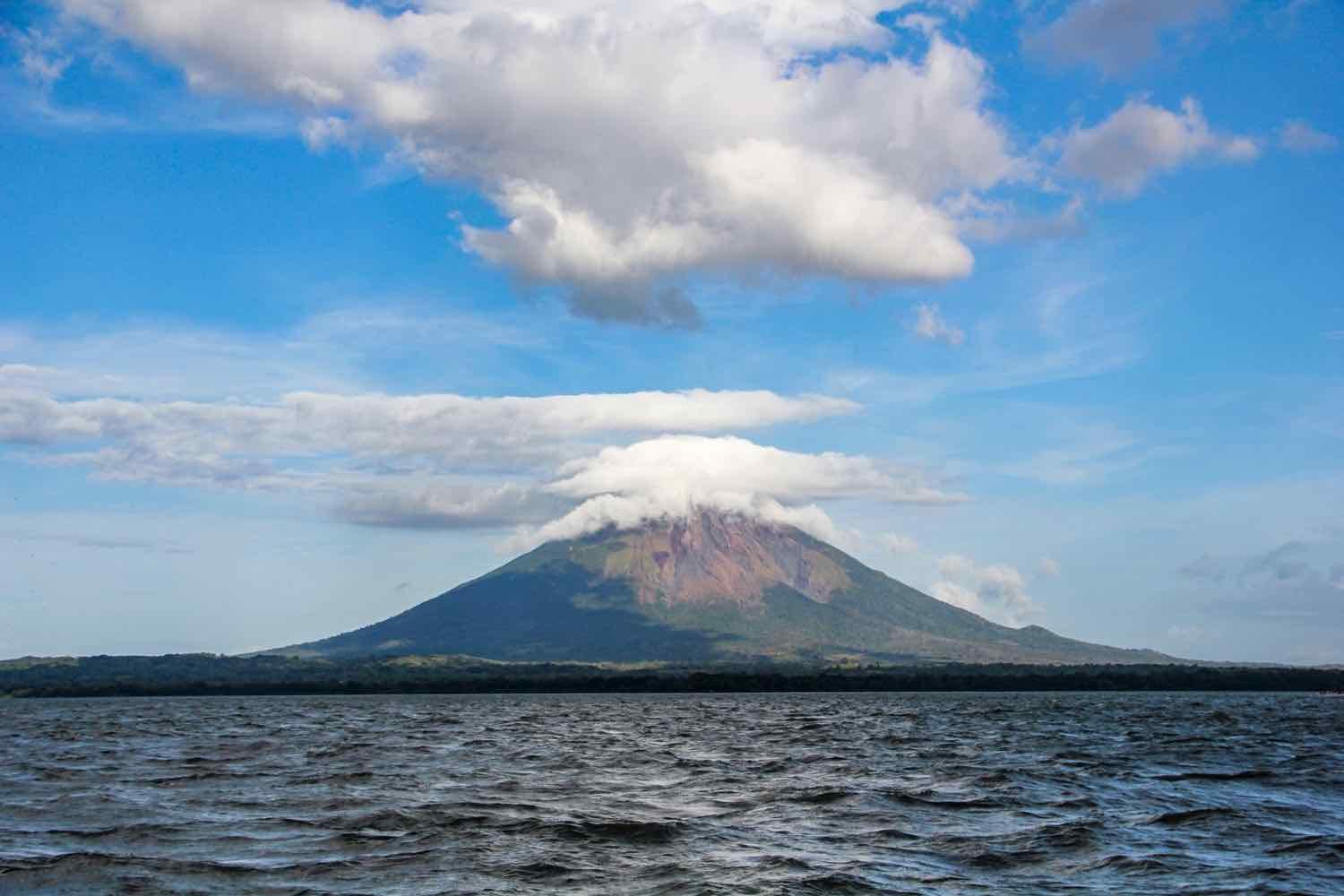 Images depict spirals, monkeys, turtles, birds, and deer.
Getting to Ometepe
Isla de Ometepe is most easily reached via the southern shore town of Rivas, located approximately 45 south of Granada.
Ferries in the neighboring town of San Jorge cross to the port of Moyogalpa on Ometepe's western shore.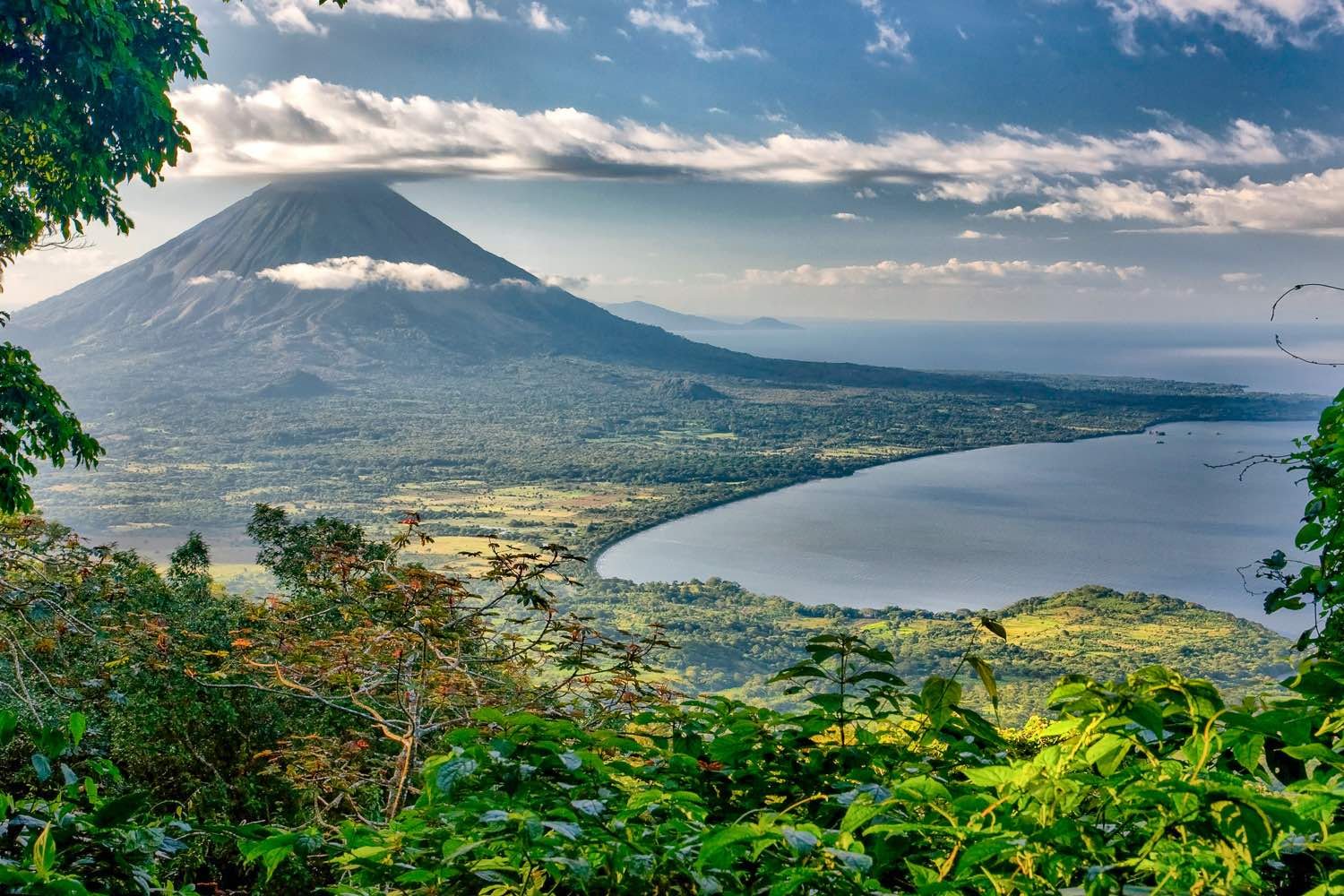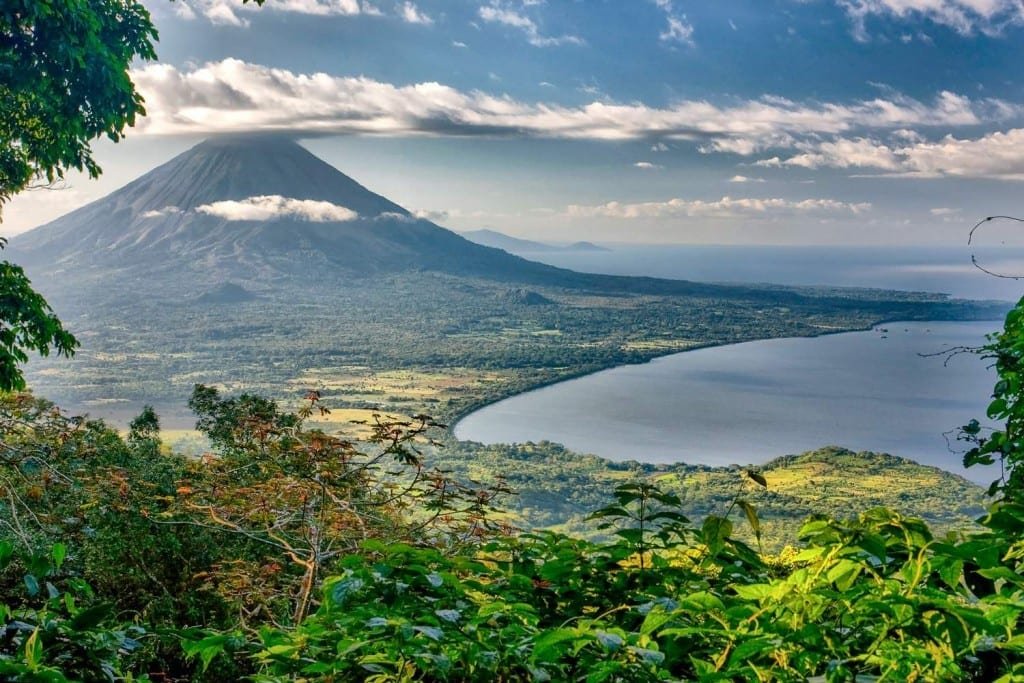 Looking for customized, private travel within Nicaragua? At LANDED, each travel request is personal. After all, you're trusting us with your most precious asset—free time with the people you care about. By getting to know you, we'll create the most memorable, most exceptional trip of your life. Call us today at 801.582.2100. Dream big. We've got you.
"Out of the midst of beautiful Lake Nicaragua, spring two magnificent pyramids. Clad in the softest and richest green, all flecked with shadow and sunshine, whose summits pierce the billowy clouds. They look so isolated from the world and its turmoil, so tranquil, so dreamy, so steeped in the slumber and eternal repose."
Mark Twain
PERFECT

Could not have been more pleased.  This was the trip of a lifetime for our family.  Thank you!
GO WITH LANDED

If you're planning to travel, go with LANDED. You won't be disappointed.
AMAZING ADVENTURE

The whole rhythm of the trip was perfect, and leaving one place for the next worked perfectly. This trip definitely made me want to experience other great spots in South America.
TRIP OF A LIFETIME

The locations were amazing. Your on-the-ground team was fantastic–knowledgeable and accommodating. Beautifully organized.
ABSOLUTELY AMAZING

The best guide I've ever had anywhere in the world. Top notch talent.
GREAT SERVICE

You were a great help in planning–ensuring that I was staying at the right places and enjoying the type of activities we love–and the follow up was incredible.
YOU GOT TO KNOW US

Exactly the bonding and sharing experience we'd hoped for. The rhythm, variety, and tone was spot on. With effective listening skills, you built a good picture of what we wanted–more complicated than "just" luxury. The result was a great trip, one made just for us.
BEST EVER

Excellent attention to detail. You listened carefully, asked the right questions, and customized with just the right balance. Superb guides. We felt relaxed and pampered all the way. You'll plan our next trip.
FANTASTIC EXPERIENCE

Not a single thing on the itinerary that we would change.  The guides were knowledgeable, friendly, and prompt.  The hotels were beautiful, the food delicious and the pace of the activities was perfect for us.
DO IT!

In short, our trip was amazing. Thanks so much for your constant assistance and thorough planning.
PERFECT

The planning, service and execution of the trip was flawless – thank you!
EXCELLENT

LANDED was helpful and knowledgeable, making our trip a memorable one.  I will use your services in the future as I continue to explore Central & South America.
A VERY WELL ORGANIZED DREAM

Your patience with my questions and concerns during the planning stage was remarkable.
THANK YOU

You actually got to know us, which made it possible to know just what we like. You promised the best trip ever and you kept your promise.
ENTIRELY AMAZING

Your recommendations were well thought out. We thoroughly enjoyed our honeymoon. Thank you!
THE ULTIMATE GUIDE

LANDED is the ultimate. You helped us make the most out of a week's time.
DIDN'T MISS A THING

We zip-lined, rafted, sailed, and surfed. The contacts were professional and courteous. We don't want to be back at work. Thank you for all of the work you did to set up this trip.