Medellin: Modern Colombian Culture
Medellin is Colombia's second largest city—a cosmopolitan metropolis of nearly three million residents.
Although founded in 1616, the city exhibits a pronounced modernist vibe.
This is Colombia's de facto capital of modern culture— the epicenter of fashion, design, art, industry, education, and nightlife.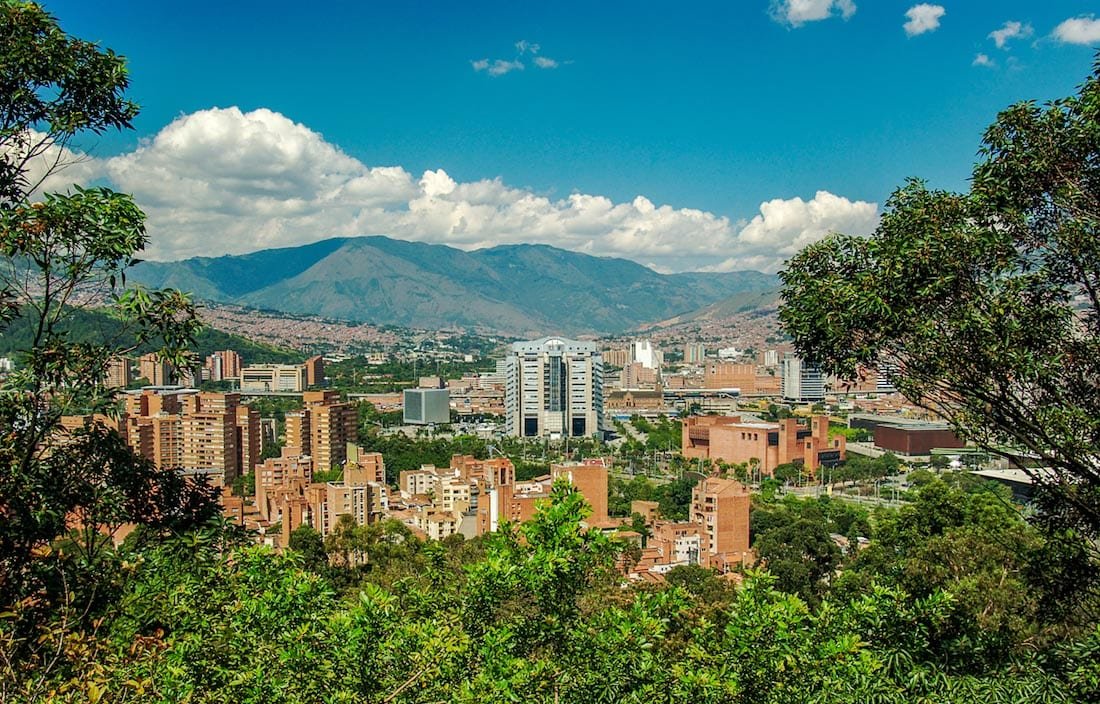 There's no doubt that Medellin still suffers the tarnish of the cartel-incited violence of the 1980s and early 1990s.
Notwithstanding its troubled past, the city's dynamism and culture have been recapturing the interest of avant-garde international travelers since the early 2000s.
Medellin High Culture
Medellin's cultural and economic rebirth brought with it a flurry of boutique hotels, avant-garde restaurants, and contemporary galleries, welcoming visitors to a city resurgent.
Medellin is bursting with art—more than 300 monuments and sculptures adorn its plazas and sidewalks.
Famously, Medellin is the birthplace of Fernando Botero, the celebrated creator of full-figured portraits and sculptures.
Museum of Antioquia
His works, along with those of Pedro Nel Gómez, anchor the 17-room Museum of Antioquia.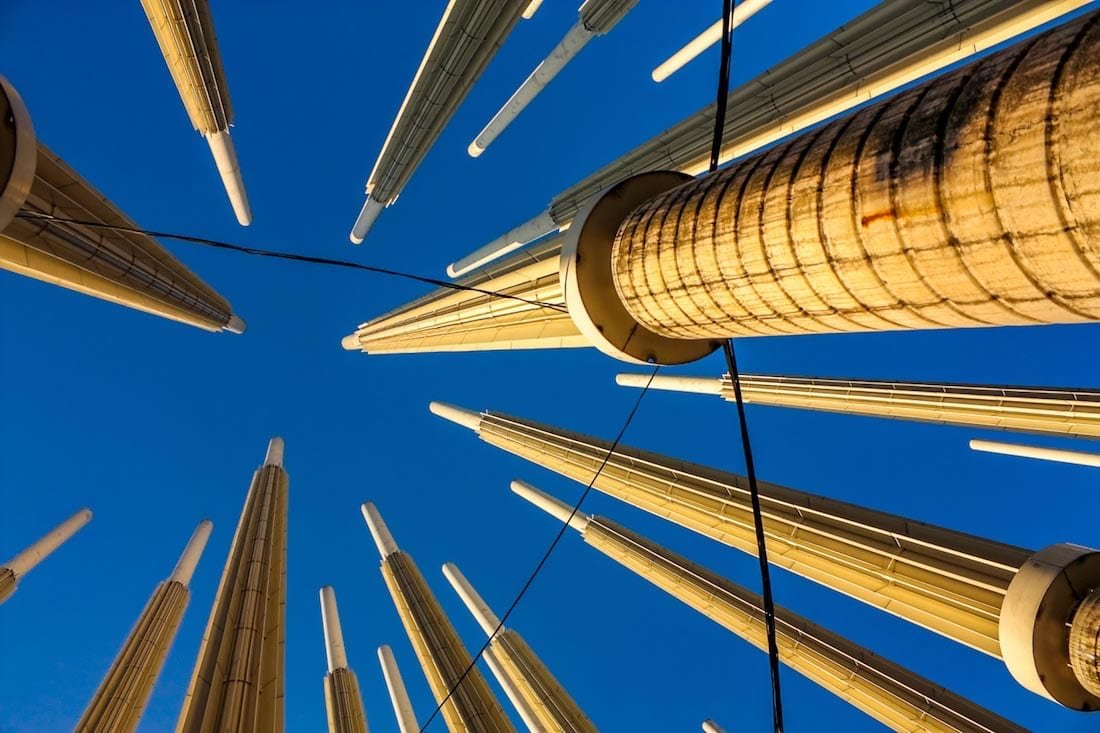 Located in central Medellin, this museum is adjacent to the sunny Plaza Botero, displaying over 20 of the master's sculptures.
Other central city highlights include the Mila de Oro shopping district, leafy Parque de Bolívar, a neo-Romanesque cathedral, and the stately Basilica de la Candelaria.
Medellin's botanical garden nurtures more than 1,000 species—trees, palms, and a rainbow of orchids—in a 40-acre park.
Santa Fe de Antioquia
Outside the city center, the developed hillsides of the Aburrá Valley give way to a pastoral landscape of woodlands, fields, and charming colonial towns.
Santa Fe de Antioquia, 40 miles northwest of Medellin, evokes a simpler age, with its cobblestone streets, whitewashed houses, and delightful outdoor markets.
El Peñol, a 650-foot granite monolith 90 minutes from the city, allows visitors a commanding view of the surrounding lake and forests.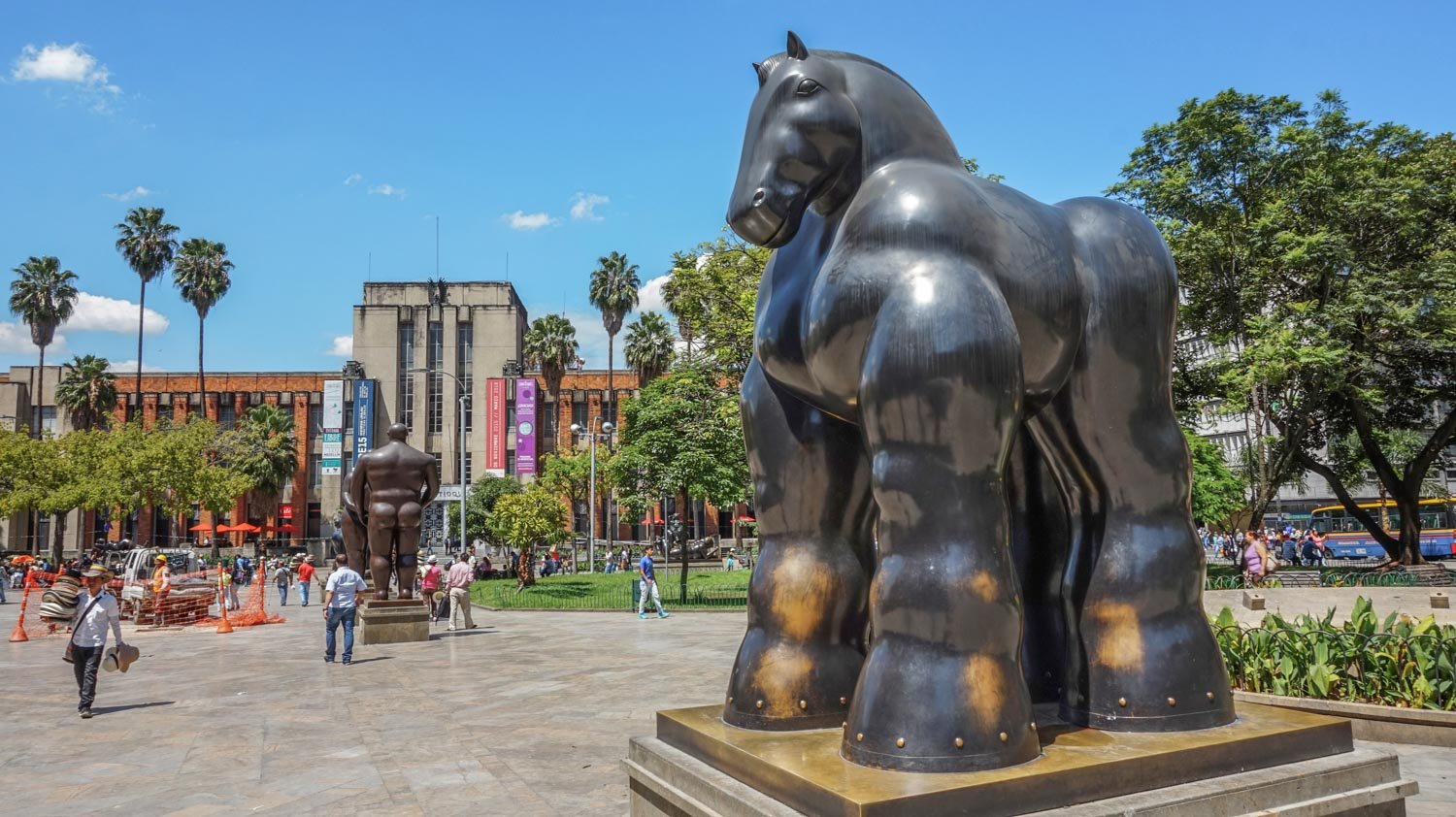 Extensions to Bogota and Colombian Coffee Country
Visits to Medellin are the perfect complement to stays in Bogota and Colombia's coffee country.
Just 30 minutes from the city center, Maria Córdova International Airport (MDE) handles most of Medellin's air travel.
The smaller Enrique Olaya Herrera Airport (EOH) serves regional and charter flights. Flight times from Bogota average one hour.
Direct flights are also available from Cartagena, with a duration of 70 minutes.
Medellin Climate
Add Medellin to the long list of cities of "eternal spring". High temperatures are consistently between 85ºF and 92ºF, with overnight lows near 62ºF.
Precipitation is moderate, although May and October each receive more than seven inches of rainfall in a typical year.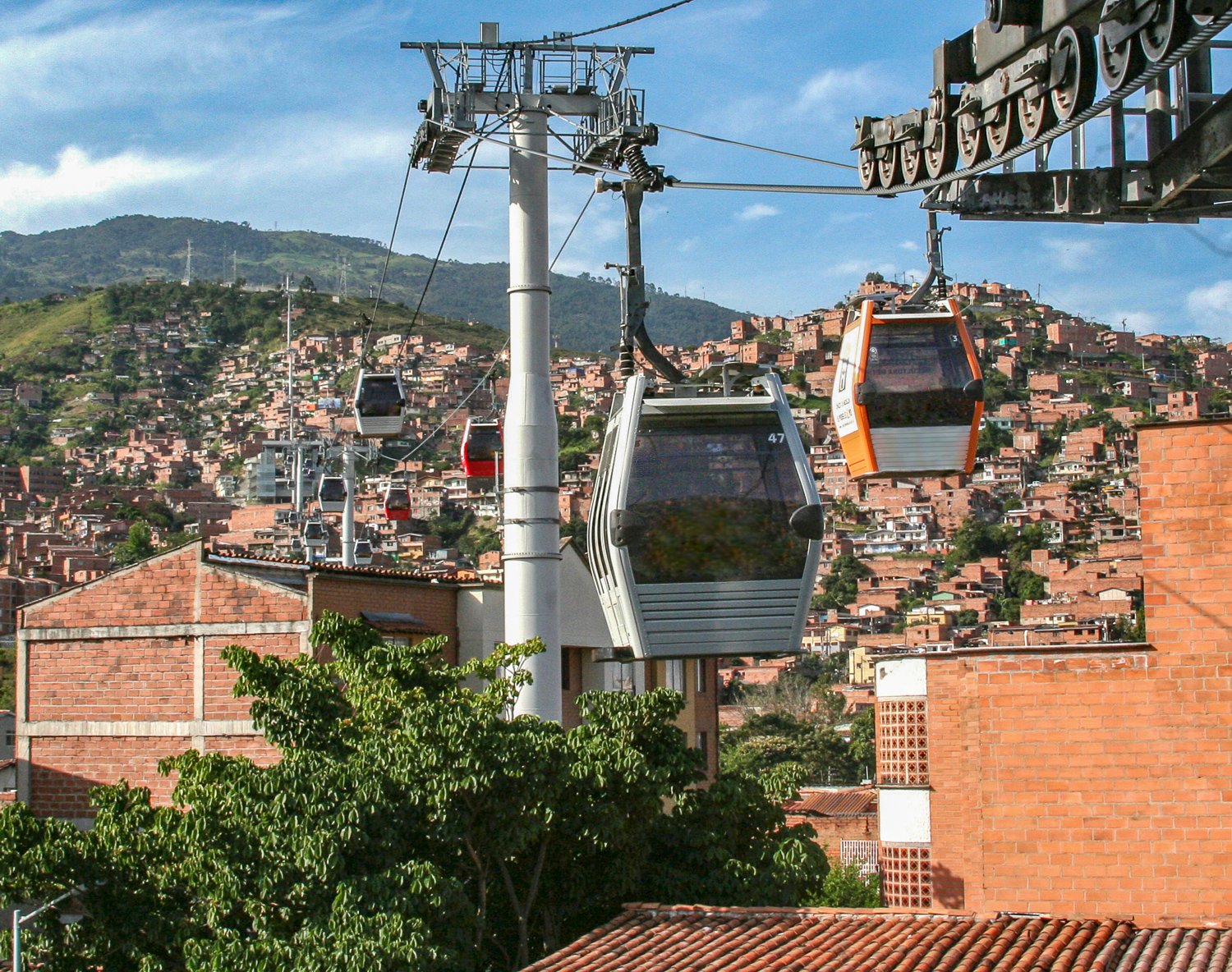 Thinking of visiting Colombia? When you travel with LANDED, you'll be relaxed, prepared, and delighted. In fact, more than 90% of our business is repeat or referral. Speak with one of our expert travel planners today at 801.582.2100. Soon, you'll have LANDED.

"Once in a while it really hits people that they don't have to experience the world in the way they have been told to. "