Santa Cruz de Mompox
Founded in 1540, Santa Cruz de Mompox (also rendered Mompos) served as a key river port during the Spanish colonial period.
Situated on an island in the Magdalena River, Mompox allowed trade to move deep inland from coastal Cartagena.
Shipping brought prosperity, spawning the construction of elegant residences and six grand churches.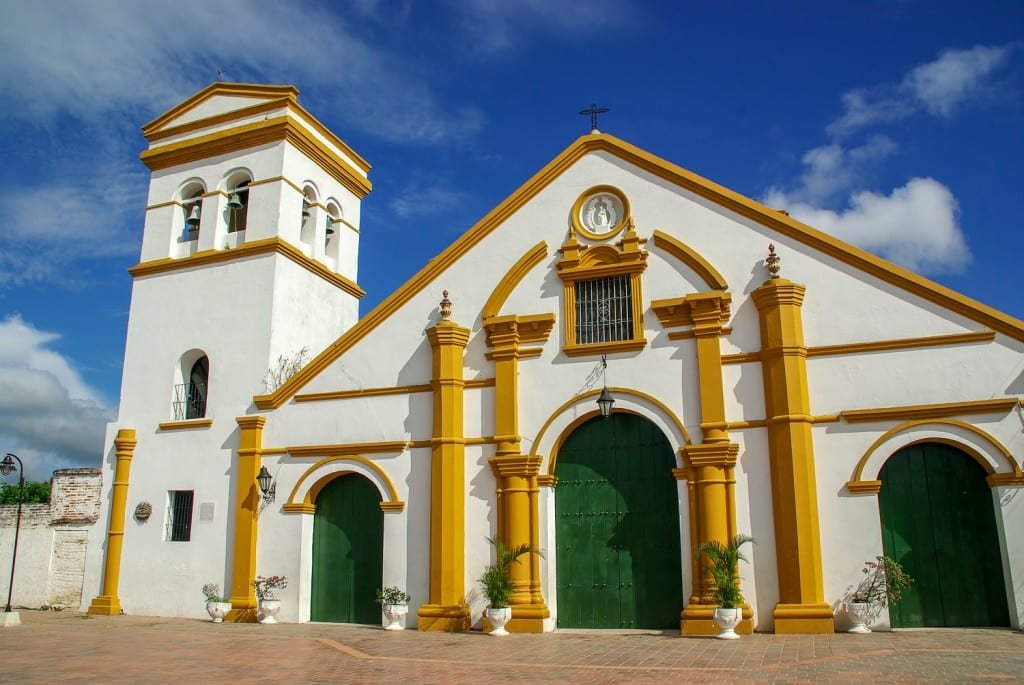 In the early 19th century, Mompox was the first town to declare independence from the Viceroyalty of New Granada—earning the admiration and gratitude of Simon Bolivar.
Subsequent decades brought civil war and a gradual change in the course of the river, both of which led to the decline of the town's economic importance.
Unesco World Heritage Site
The ensuing lack of development helped to preserve Mompox's cultural treasures—today, a very high percentage of its religious and domestic architecture is still used as originally intended.
In honor of the city's "remarkable level of intactness" UNESCO declared Mompox a World Heritage Site in 1995.
Tortoise-like, this city seems to have extended its youth by lowering its metabolism—to date, it still seems to exist in an earlier era.
The Magdalena River
Days roll by slowly, paralleling the flow of the Rio Magdalena.
Magdalena even shapes the city's layout—inspiring its main road to curve organically, shrugging off the square civic plans of most colonial towns.
What will you do with your time in Mompox?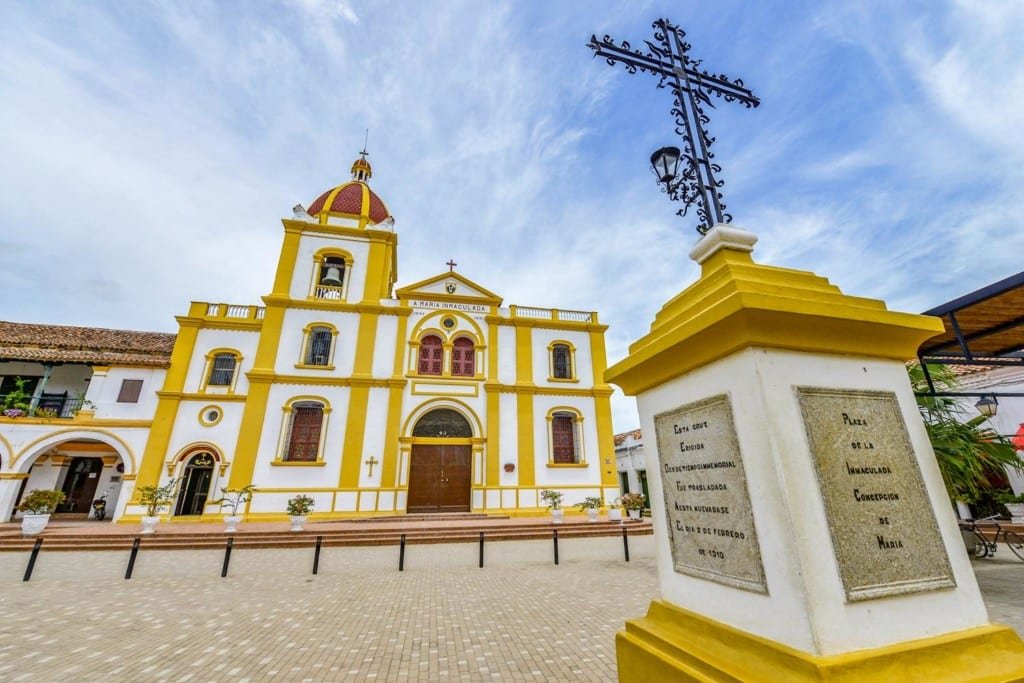 A few of the diverse activity options available in Mompox include:
Hiring a lancha for a private fishing and swimming day-trip
Paying your respects at the atmospheric central cemetery
Admiring the traditionally-crafted filigree jewelry
Climbing the iconic Mompox water tower
The opportunities in Mompox are endless—this Colombian city inspires its guests to stop, listen, smile, and relax.
Getting to Mompox: Private Transfers
The overland journey to Mompox is not as complicated as you may have heard.
By private transfer, the trip from Santa Marta takes about six hours. If you're coming from Cartagena, the travel time is around 5.5.
These scenic road trips can be rewardingly therapeutic, helping travelers decompress and settle into the easy Mompox rhythm.
Private Jet Charters
If your time in Colombia is more limited, private charter flights can also be arranged.
The climate in Mompox is tropical, with high noon marking hammock and rocking chair time.
Peak temperatures reach 95ºF in most months, with overnight lows near 60ºF. Precipitation is light throughout the year, although humidity is high.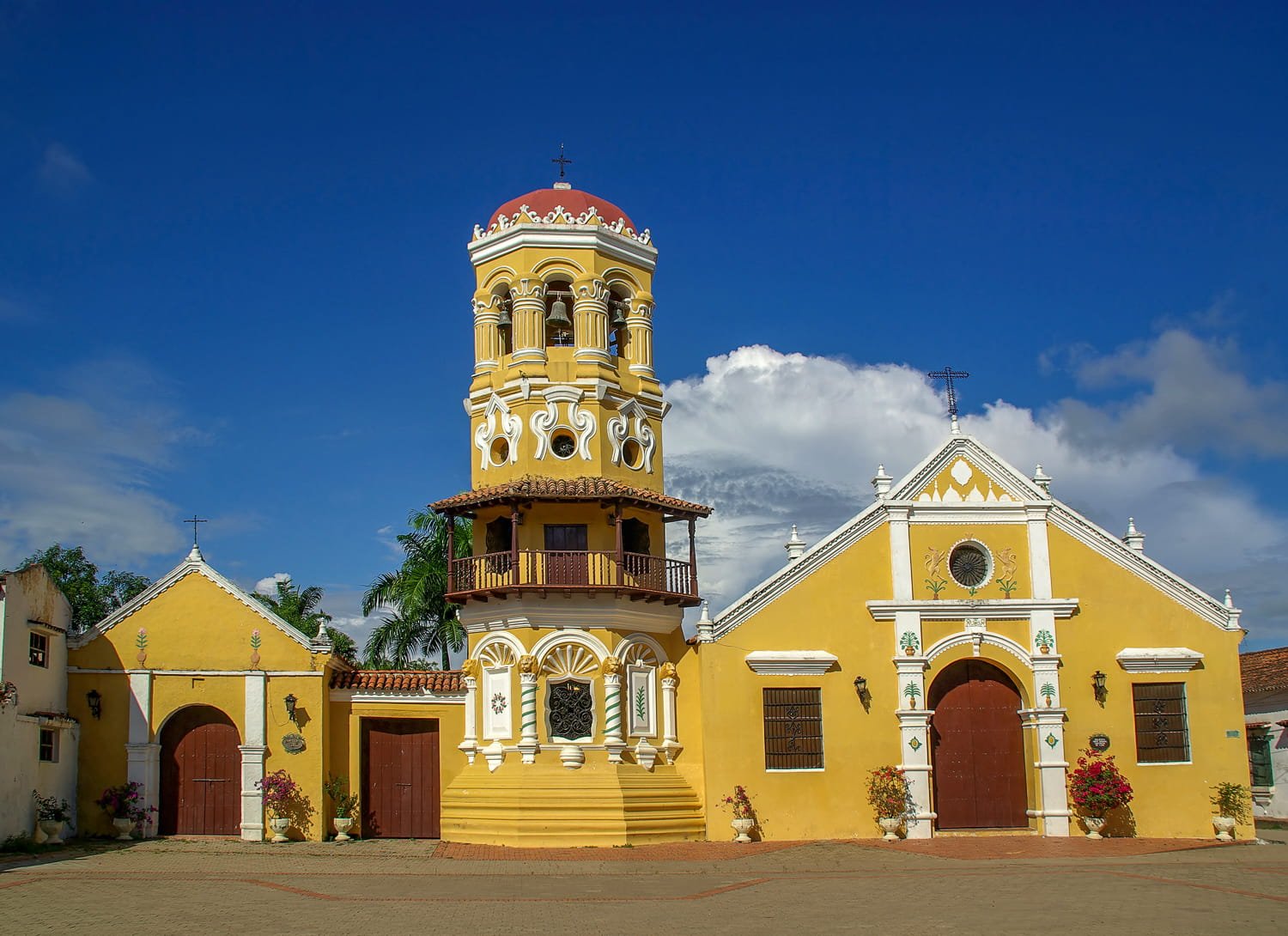 When you travel with LANDED, our team of travel experts and network of local contacts are at your service. We'll handle the details, freeing you to savor the moments. Call us today at 801.582.2100. Dream big. We've got you.

"Without new experiences, something inside of us sleeps. The sleeper must awaken."