The Laid-Back Capital
Montevideo is the most relaxed capital city we've ever encountered; that's a big part of its appeal. Today it's known for leafy parks, urban beaches, world-class soccer, and mate shared with a smile. But in the 18th century, Montevideo, was founded as a Spanish fortress–a stick in the eye of the Portuguese.
Strategically located across the Rio de la Plata from Buenos Aires, this historic citadel was a reaction to the Portuguese presence in Colonia. Sections of the old walls still frame the Ciudad Vieja ("old town"), understandably famous for its magnificent colonial buildings.
Metropolitan Cathedral and the Solis Theater
Highlights include the Metropolitan Cathedral, the Cabildo, the Solís Theater and the Torres García Museum.
This city is adorned with sprawling parks and wide beaches.
La Rambla, Montevideo's multi-mile waterfront promenade, stretches from downtown to the trendy eastern beaches of Pocitos, Buceo, and Carrasco. Visitors can rent bicycles, windsurf, or join in a friendly game of beach volleyball.
Parque Rodo
Nearby, the Parque Rodo neighborhood is anchored by a 62-acre park, known for its lush gardens, emerald lakes, and jubilant carnival rides.
Montevideo also hosts a fine collection of museums and galleries.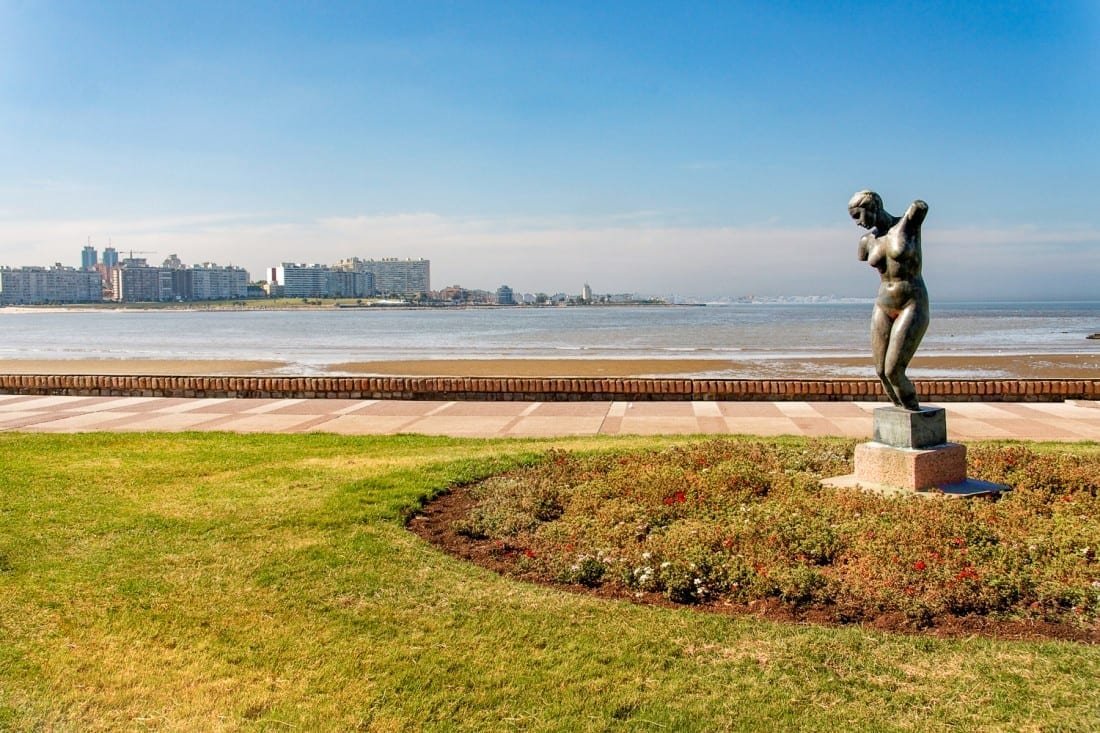 Among our favorites are:
Museo Nacional de Artes Visuales (contemporary painting and sculpture)
Museo del Gaucho (gaucho culture and history)
Museo del Futbol (stadium tour and details of Uruguay's legendary World Cup soccer victories)
Direct flights connect Montevideo's Carrasco International Airport to Buenos Aires (50 minutes), Santiago (2.25 hours), and Sao Paulo (2.75 hours).
Getting to Montevideo
Overnight flights from New York reach the city in approximately 13 hours, and flights from Miami take about nine hours.
Montevideo can also be reached via high-speed ferry from Buenos Aires in about two hours.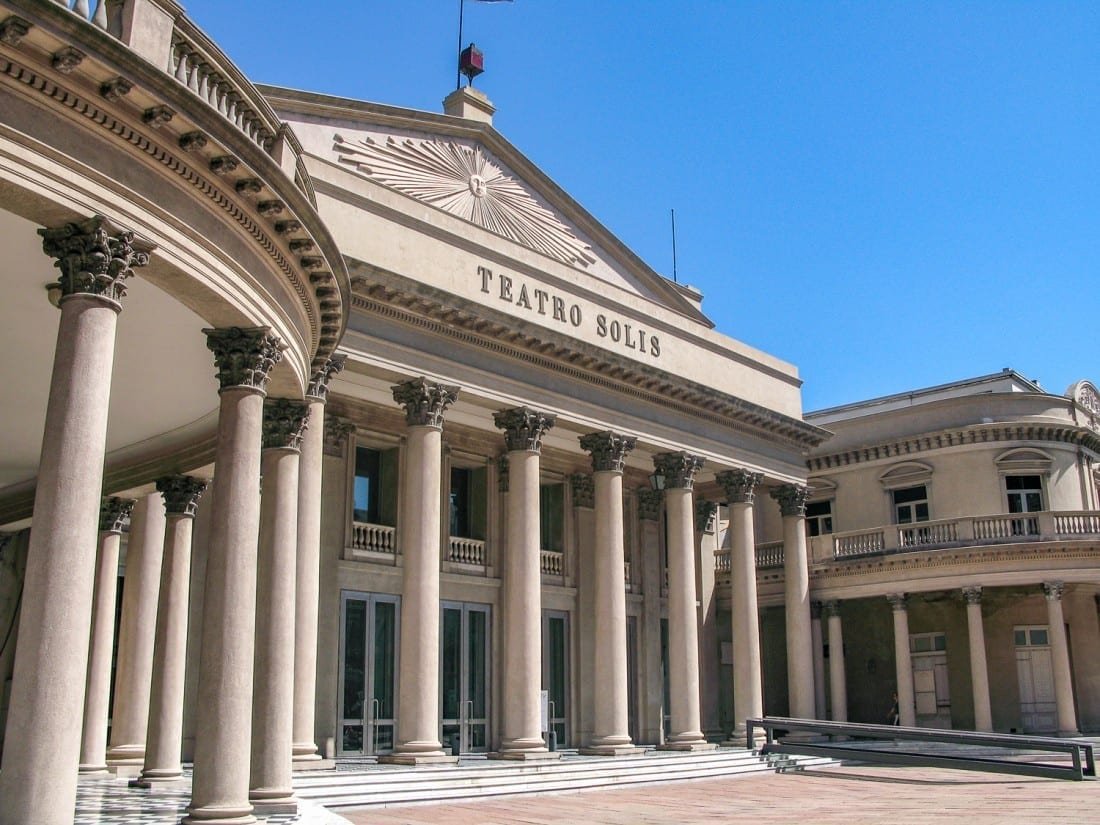 From Montevideo, the 90-mile drive to Punta del Este takes about 90 minutes, and the 100 mile trip to Colonia takes about two hours.
Montevideo is a year-round destination, home to a wide range of hotels.
Peak season arrives in February, as the city erupts into drumming and dancing in honor of Carnival.
Montevideo Climate
The warmest months are November through March, with highs in the 80's and lows in the 60's.
During the winter months (June through August) highs reach 65° F, with lows near 50° F. Precipitation is light throughout the year.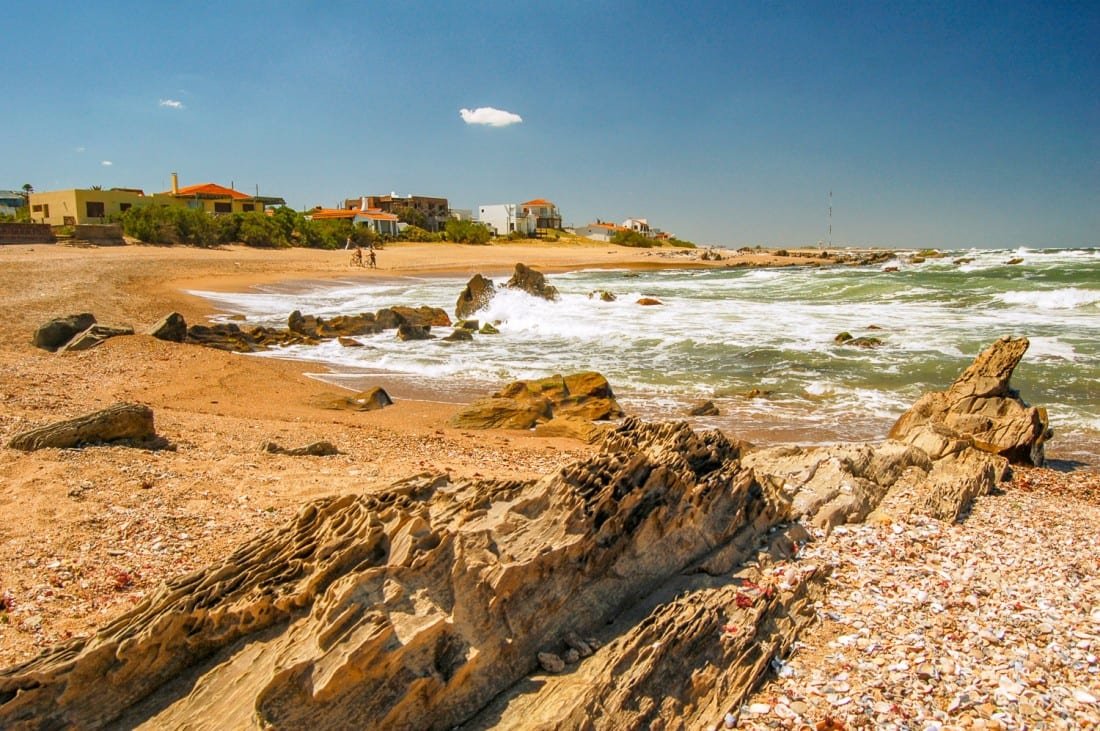 When you travel with LANDED, you'll be relaxed, prepared, and delighted. In fact, more than 90% of our business is repeat or referral. Speak with one of our expert travel planners today at 801.582.2100. Soon, you'll have LANDED.
"A journey is best measured in friends rather than miles."
Tim Cahill
PERFECT

Could not have been more pleased.  This was the trip of a lifetime for our family.  Thank you!
GO WITH LANDED

If you're planning to travel, go with LANDED. You won't be disappointed.
AMAZING ADVENTURE

The whole rhythm of the trip was perfect, and leaving one place for the next worked perfectly. This trip definitely made me want to experience other great spots in South America.
TRIP OF A LIFETIME

The locations were amazing. Your on-the-ground team was fantastic–knowledgeable and accommodating. Beautifully organized.
ABSOLUTELY AMAZING

The best guide I've ever had anywhere in the world. Top notch talent.
GREAT SERVICE

You were a great help in planning–ensuring that I was staying at the right places and enjoying the type of activities we love–and the follow up was incredible.
YOU GOT TO KNOW US

Exactly the bonding and sharing experience we'd hoped for. The rhythm, variety, and tone was spot on. With effective listening skills, you built a good picture of what we wanted–more complicated than "just" luxury. The result was a great trip, one made just for us.
BEST EVER

Excellent attention to detail. You listened carefully, asked the right questions, and customized with just the right balance. Superb guides. We felt relaxed and pampered all the way. You'll plan our next trip.
FANTASTIC EXPERIENCE

Not a single thing on the itinerary that we would change.  The guides were knowledgeable, friendly, and prompt.  The hotels were beautiful, the food delicious and the pace of the activities was perfect for us.
DO IT!

In short, our trip was amazing. Thanks so much for your constant assistance and thorough planning.
PERFECT

The planning, service and execution of the trip was flawless – thank you!
EXCELLENT

LANDED was helpful and knowledgeable, making our trip a memorable one.  I will use your services in the future as I continue to explore Central & South America.
A VERY WELL ORGANIZED DREAM

Your patience with my questions and concerns during the planning stage was remarkable.
THANK YOU

You actually got to know us, which made it possible to know just what we like. You promised the best trip ever and you kept your promise.
ENTIRELY AMAZING

Your recommendations were well thought out. We thoroughly enjoyed our honeymoon. Thank you!
THE ULTIMATE GUIDE

LANDED is the ultimate. You helped us make the most out of a week's time.
DIDN'T MISS A THING

We zip-lined, rafted, sailed, and surfed. The contacts were professional and courteous. We don't want to be back at work. Thank you for all of the work you did to set up this trip.