Natural Belize: Belize's North
Northern Belize is best described as 'Natural Belize'.
Unknown to most visitors, this region is brimming with wildlife and overflowing with adventure.
In the west, thick jungles conceal jaguars and mask the tree-covered ruins of ancient Maya cities.
The Eastern Coast
On the eastern coast, mangrove habitats and crystal lagoons support West Indian Manatees and some of the Caribbean's best sport fisheries.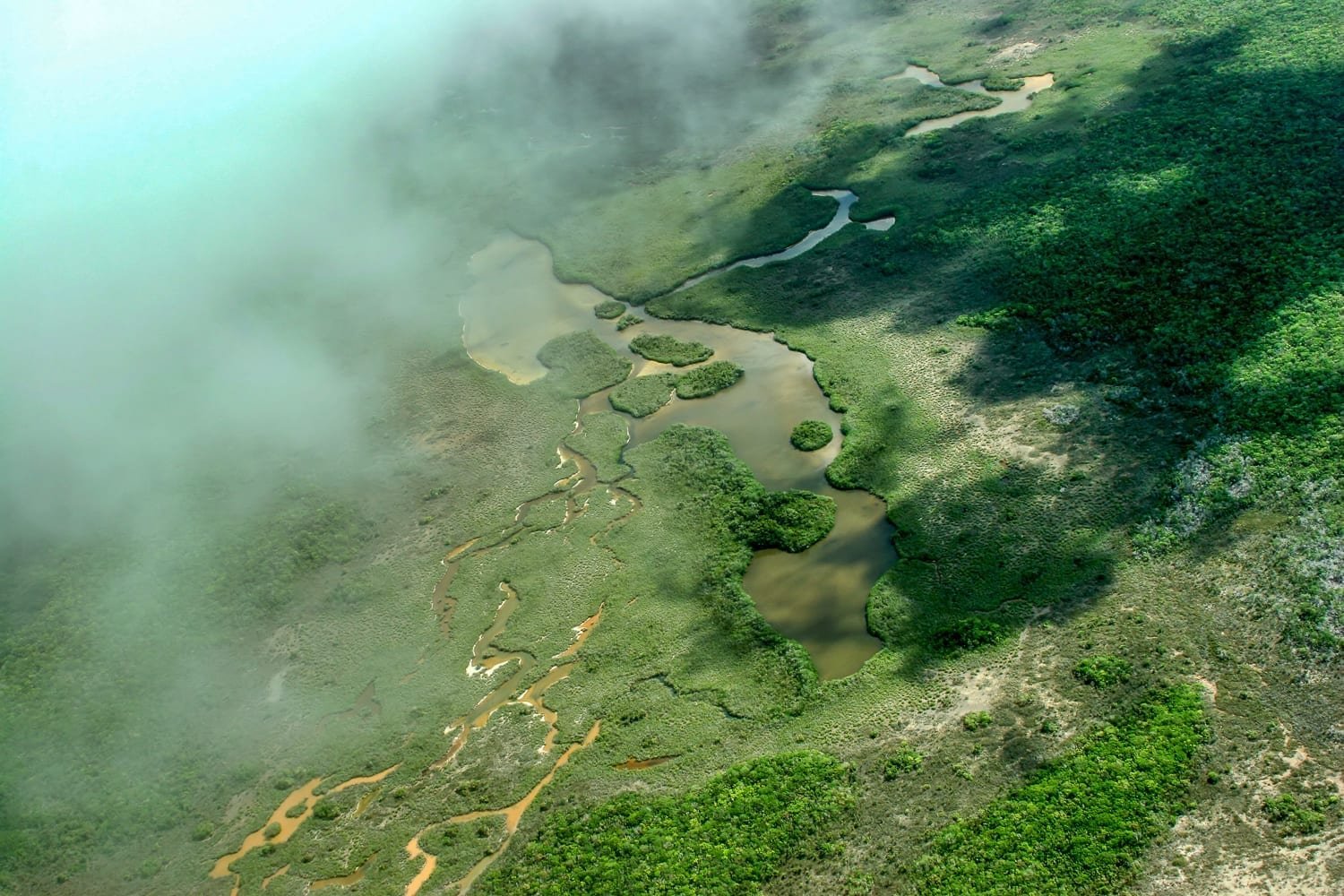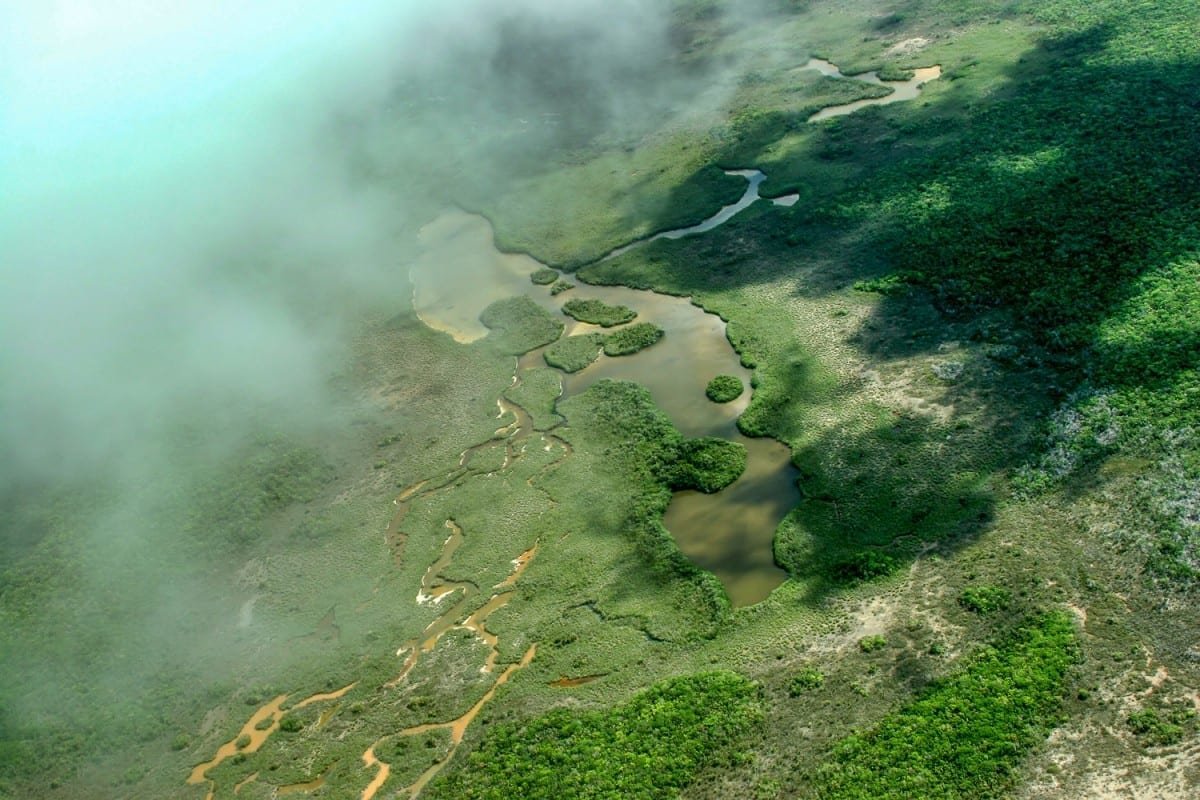 In the heart of this region, the idyllic New River meanders northeasterly from the Cayo District to Chetumal Bay.
Crooked Tree
A good introduction to Northern Belize is Crooked Tree Wildlife Sanctuary.
Located just 33 miles northwest of Belize City, this 16,400-acre wetland and forest habitat is home to Jabiru Storks, Black Howler Monkeys, and Morelet's Crocodiles.
Tours of the sanctuary can be conducted by boat or on foot.
Orange Walk & Lamanai
Just north of Crooked Tree is the unassuming town of Orange Walk, a natural base for exploring the New River Lagoon.
Known anciently as Holpatin, this settlement has served as a vital trade port for over 2,000 years.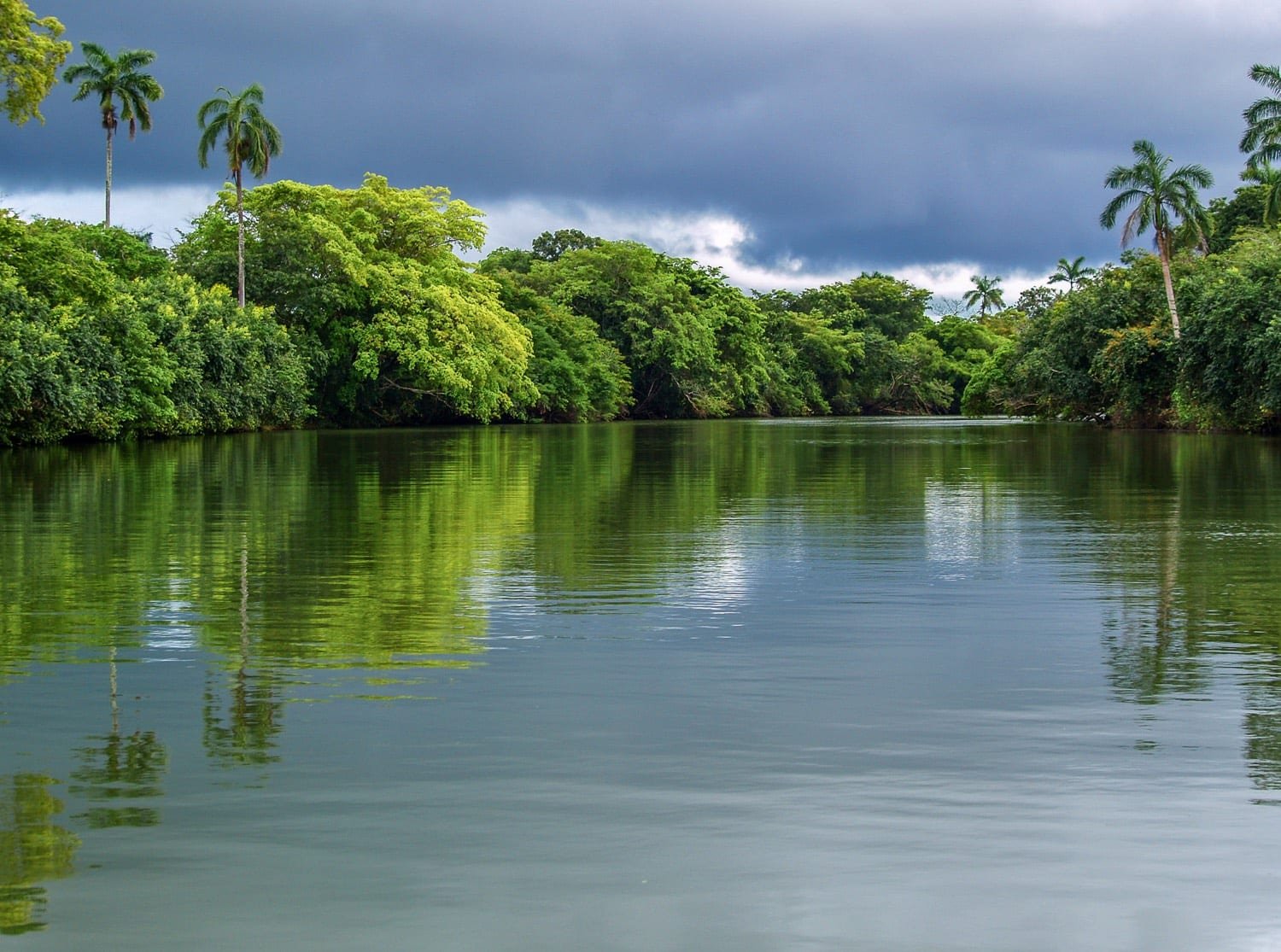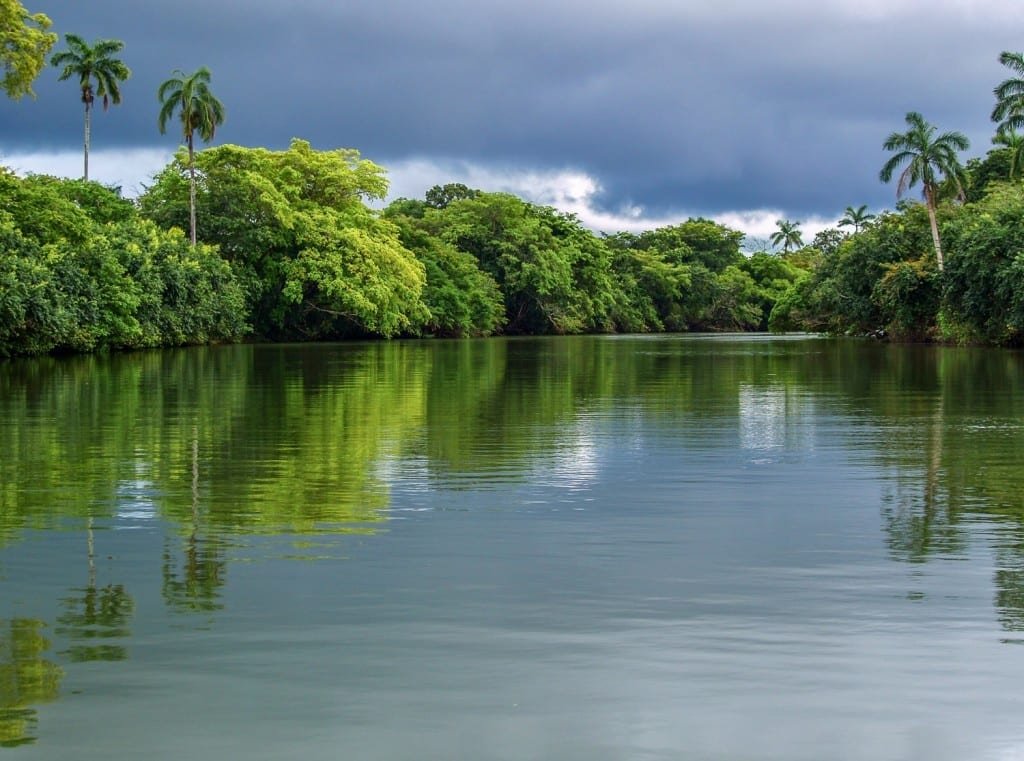 Two scarcely excavated Maya sites, Cuello and Noh Mul, can be found a short distance from Orange Walk.
Over 700 Ancient Structures
An hour by boat to the south is Lamanai, a picturesque Maya city rising from the riverside jungle.
More than 700 structures have been identified here, including ball courts, stelae, and temples.
The largest temple, N10-43, holds the title of tallest known Pre-Classic structure in the Maya world.
La Milpa & Corozal
La Milpa, another noteworthy Maya site, lies 90 miles by road southwest of Orange Walk.
This is the country's third largest ancient city; home to several plazas, two ball courts and dozens of excavated tombs.
This city occupies a high limestone ridge deep within the Rio Bravo Conservation Area.
Over 400 bird species have been spotted in this reserve, along with populations of jaguar, jaguarundi, ocelot, and puma.
In the region's far north, Corozal is a tranquil town set at the mouths of the New River and Rio Honda.
Bay of Chetumal
Offshore, the turquoise waters of the Bay of Chetumal (Corozal Bay) teem with world-class tarpon, barracuda, permit and crevalle jack.
This town is built over the remains of a Post-Classic Maya site known as Santa Rita.
Cerros
Cerros, another ancient Maya settlement, lies just across the bay (15 minutes by boat).
Other nearby attractions include the photogenic fishing village of Sarteneja and the butterfly-filled Shipstern Nature Reserve.
Orange Walk is an easy 55-mile drive north of Belize City on the New Northern Highway. Corozal is only 30 miles farther north.
Several daily flights link Corozal to Ambergris Caye (25 minutes).
Best Time to Visit
The best time to visit Northern Belize is from December to May.
Rainy season extends from June to November, with hurricane potential from July to mid-November.
Temperatures are fairly constant year-round, with highs in the mid-80s and lows in the 70s.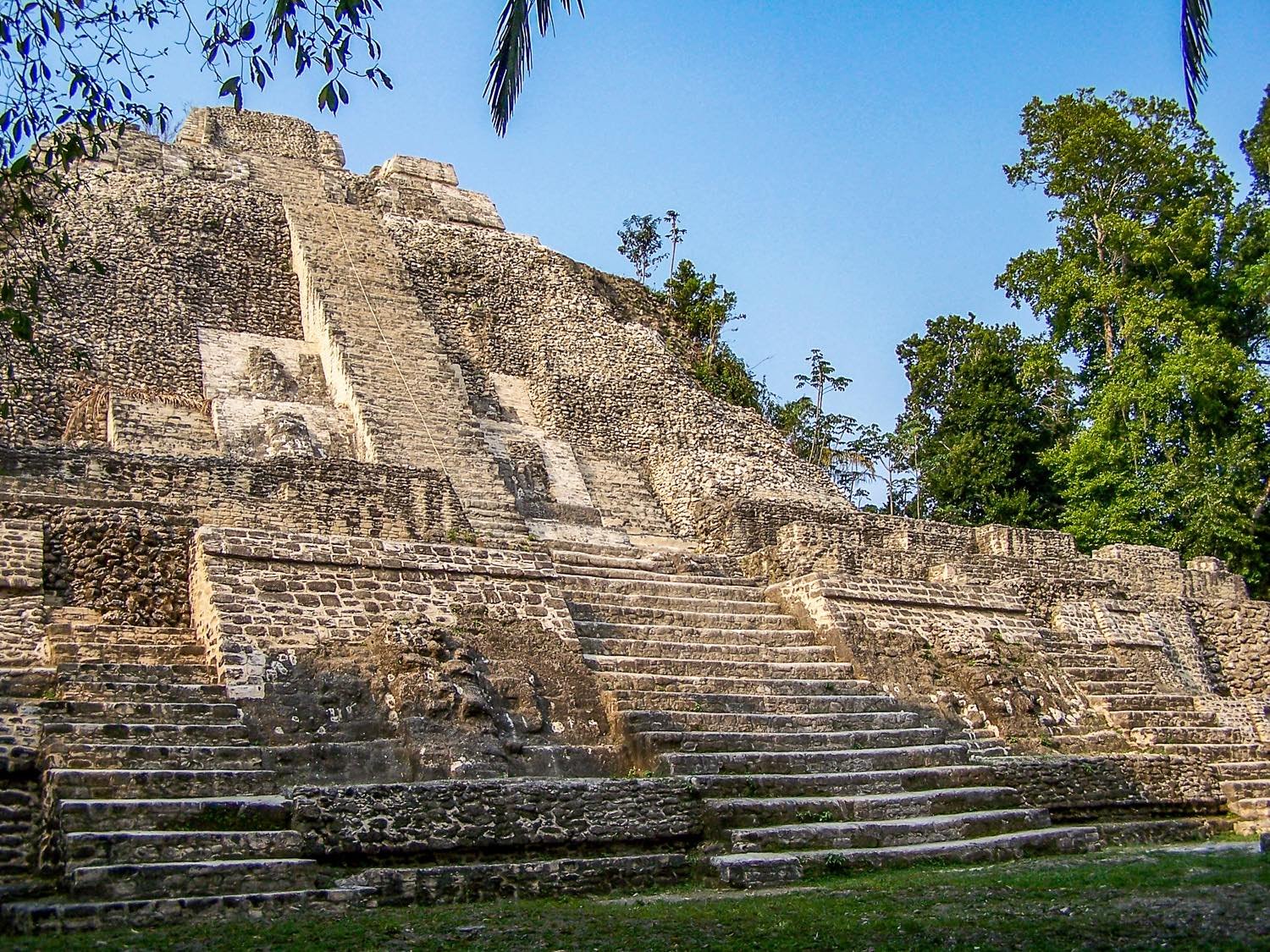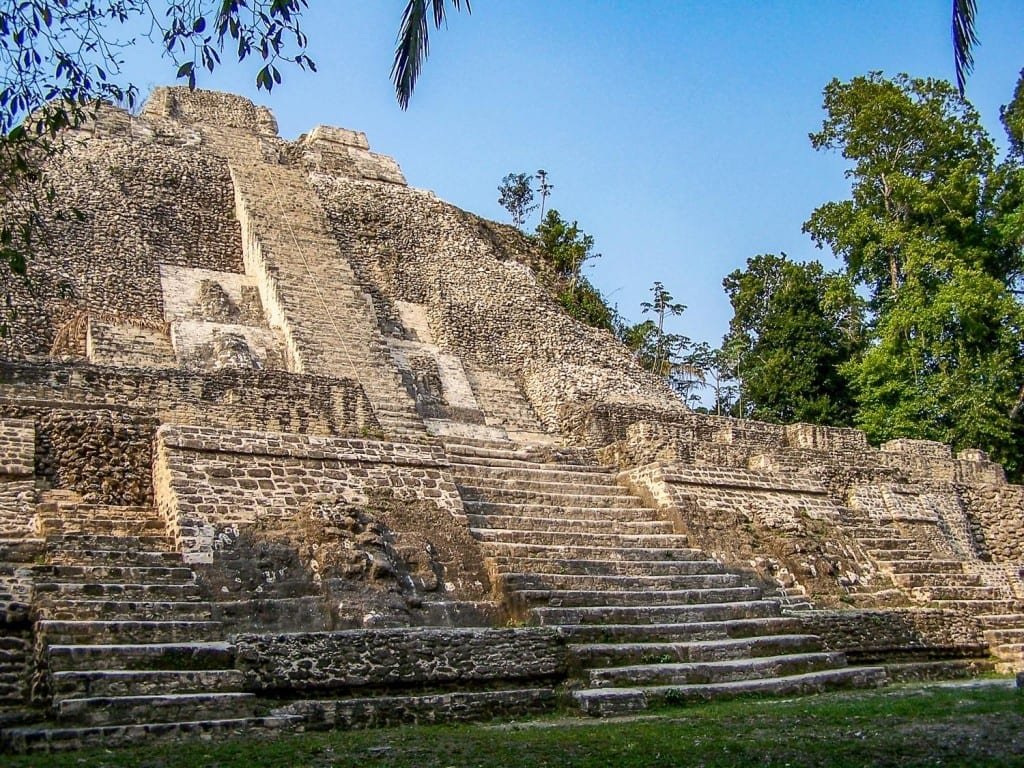 LANDED arranges personalized travel in Northern Belize and throughout Belize. We organize luxury accommodation, private transportation, domestic flights, and tours with expert guides. Speak with a travel planner today at 801.582.2100. We'll take care of the details.
"The learned is happy, nature to explore, the fool is happy, that he knows no more."
Alexander Pope
PERFECT

Could not have been more pleased.  This was the trip of a lifetime for our family.  Thank you!
GO WITH LANDED

If you're planning to travel, go with LANDED. You won't be disappointed.
AMAZING ADVENTURE

The whole rhythm of the trip was perfect, and leaving one place for the next worked perfectly. This trip definitely made me want to experience other great spots in South America.
TRIP OF A LIFETIME

The locations were amazing. Your on-the-ground team was fantastic–knowledgeable and accommodating. Beautifully organized.
ABSOLUTELY AMAZING

The best guide I've ever had anywhere in the world. Top notch talent.
GREAT SERVICE

You were a great help in planning–ensuring that I was staying at the right places and enjoying the type of activities we love–and the follow up was incredible.
YOU GOT TO KNOW US

Exactly the bonding and sharing experience we'd hoped for. The rhythm, variety, and tone was spot on. With effective listening skills, you built a good picture of what we wanted–more complicated than "just" luxury. The result was a great trip, one made just for us.
BEST EVER

Excellent attention to detail. You listened carefully, asked the right questions, and customized with just the right balance. Superb guides. We felt relaxed and pampered all the way. You'll plan our next trip.
FANTASTIC EXPERIENCE

Not a single thing on the itinerary that we would change.  The guides were knowledgeable, friendly, and prompt.  The hotels were beautiful, the food delicious and the pace of the activities was perfect for us.
DO IT!

In short, our trip was amazing. Thanks so much for your constant assistance and thorough planning.
PERFECT

The planning, service and execution of the trip was flawless – thank you!
EXCELLENT

LANDED was helpful and knowledgeable, making our trip a memorable one.  I will use your services in the future as I continue to explore Central & South America.
A VERY WELL ORGANIZED DREAM

Your patience with my questions and concerns during the planning stage was remarkable.
THANK YOU

You actually got to know us, which made it possible to know just what we like. You promised the best trip ever and you kept your promise.
ENTIRELY AMAZING

Your recommendations were well thought out. We thoroughly enjoyed our honeymoon. Thank you!
THE ULTIMATE GUIDE

LANDED is the ultimate. You helped us make the most out of a week's time.
DIDN'T MISS A THING

We zip-lined, rafted, sailed, and surfed. The contacts were professional and courteous. We don't want to be back at work. Thank you for all of the work you did to set up this trip.