Ouro Preto
Ouro Preto is a prized jewel of Brazil's colonial heritage. Founded in 1698, this city soon became the capital of the Portuguese gold rush.
Ouro Preto's mines financed seven decades of expansion and opulence before their depletion effectively ended the boom.
Evidence of golden-age splendor can still be seen in Ouro Preto's fine fountains, plazas, and churches.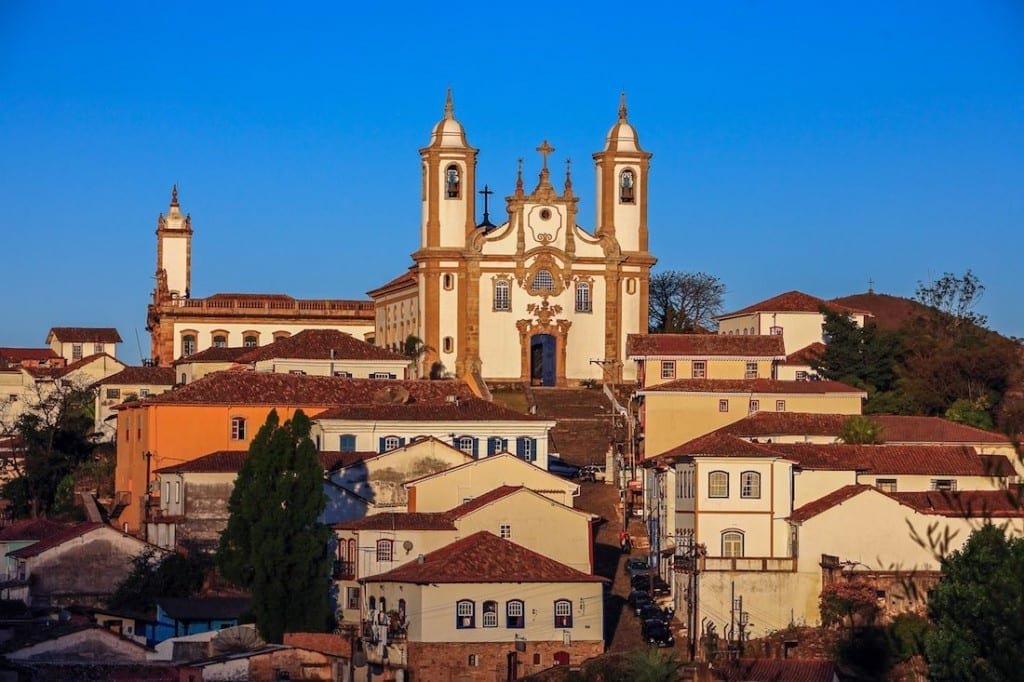 To protect these treasures, UNESCO declared the city center a World Heritage Site in 1980—a first for Brazil.
Baroque and Rococo churches
Ouro Preto is set in the hills below the Espinhaço Mountains.
Visitors here will find a wealth of religious art in the city's Baroque and Rococo churches —including works by the sculptor Aleijadinho and painter Mestre Athayde.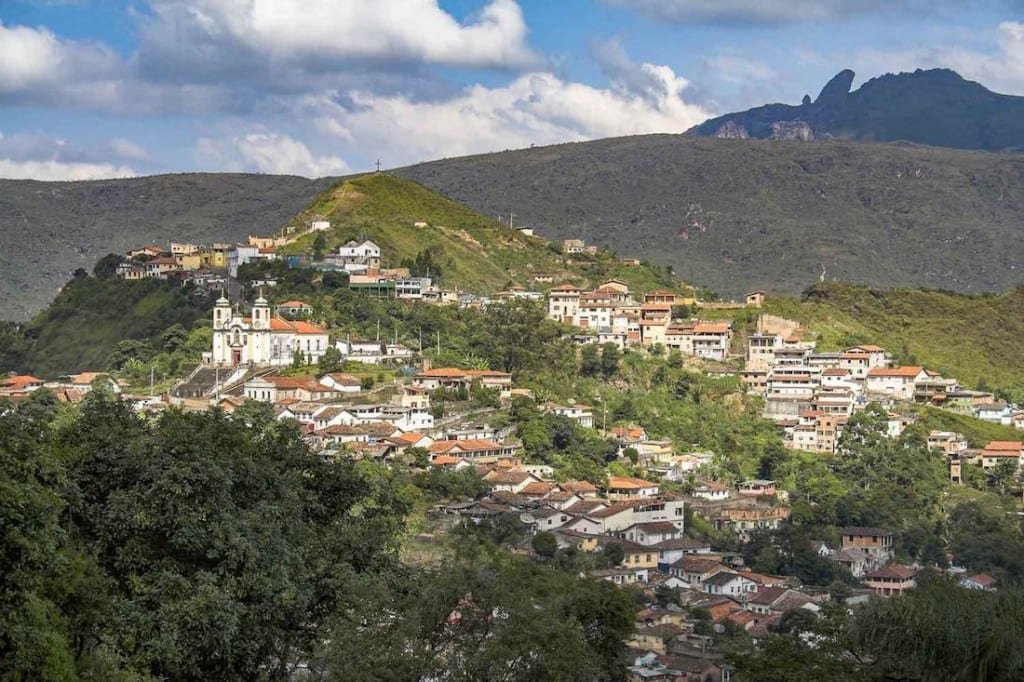 Ouro Preto's historic center is a maze of narrow, hilly streets, lined with red-roofed houses, and charming storefronts.
Museum of Mineralogy
The Museum of Mineralogy, located on the north side of Tiradentes Plaza, houses one of the world's most extensive collections of minerals.
Brazil holds 60% of the world's gem reserves, including Imperial topaz and precious amethyst.
Mine tours are available just outside the city.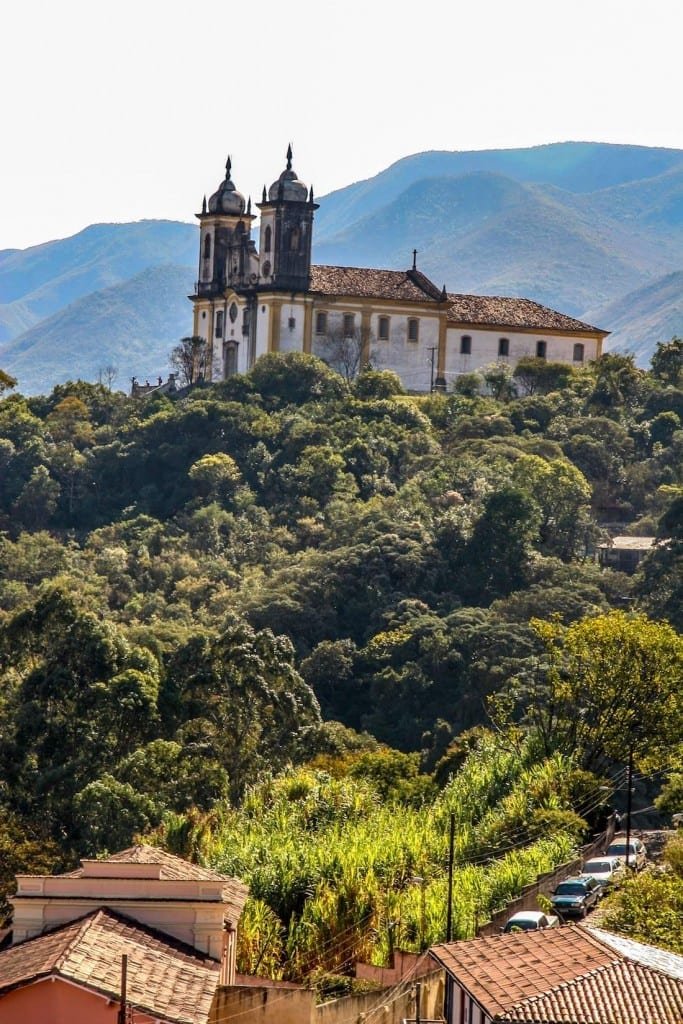 Ouro Preto Neighboring Towns
Other delightful towns surround Ouro Preto, including:
Mariana
Congonhas
Tiradentes
Sao Joao del Rei
Each offers its own unique collection of ornate churches, sunny plazas, and cobbled streets.
These locations and other colonial cities in Minas Gerais state can be reached by flights to Belo Horizonte.
Inhotim Botanical Garden
The 5,000-acre Inhotim botanical garden and contemporary art gallery can also be included in itineraries to this region.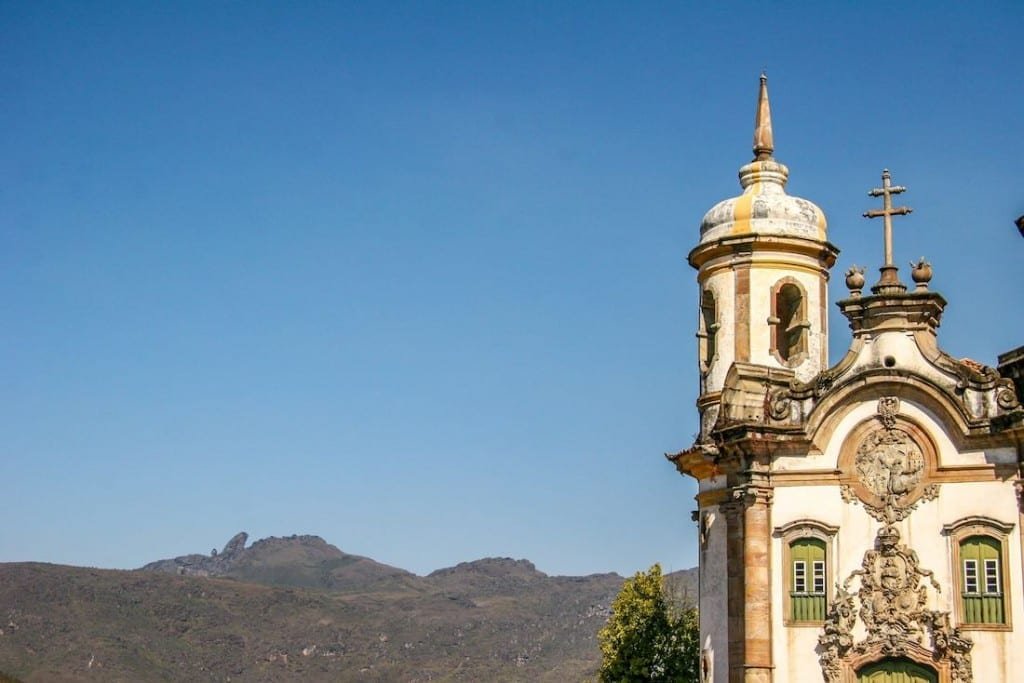 Thinking of visiting Brazil? When you travel with LANDED, you'll be relaxed, prepared, and delighted. In fact, more than 90% of our business is repeat or referral. Speak with one of our expert travel planners today at 801.582.2100. Soon, you'll have LANDED.
"I had always loved beautiful and artistic things, though before leaving America I had had a very little chance of seeing any."
Emma Albani
GO WITH LANDED.

Could not have been more pleased.  This was the trip of a lifetime for our family.  Thank you!
IF YOU LIKE TO TRAVEL.

What an amazing adventure we have had.  Many thanks to you for putting it together. The whole rhythm of the trip was perfect, and leaving one place for the next worked perfectly. This trip definitely made me want to experience other great spots in South America as the people have been wonderful and the places incredible. Wish we had a month to really explore.  Everybody in the family had a great life experience. Thanks again!
DO IT.

One of our best trips ever, made excellent by LANDED's attention to detail. When planning the trip our travel planner listened to us carefully, asked the right questions, and customized the trip to have just the right balance of adventure and city sights for us. The guides, drivers, and "handlers" were superb. The hotels were top notch. We felt relaxed and pampered all the way. Will definitely look to LANDED to plan our next trip to South America.
Absolutely amazing. Thanks again John. Carlos was the best guide I've ever had anywhere in the world. Top notch talent.
We returned yesterday from our trip and I wanted to let you know that it was absolutely amazing!  There is not a single thing on the itinerary that we would change.  The guides were knowledgeable, friendly, and prompt.  The hotels were beautiful, the food delicious and the pace of the activities was perfect for us. Thank you so much for making our trip such a fantastic experience.
In short, our trip was amazing, and, as we had hoped, the Inca civilization was fascinating to us. Thanks so much for your constant assistance and thorough planning.
The planning, service and execution of the trip was flawless – thank you for making it perfect!
LANDED's services were excellent. You were helpful and knowledgeable, making our trip a memorable one.  I will use your services in the future as I continue to explore Central & South America.
It was like being in a very well organized dream. Your patience with my questions and concerns during the planning stage was remarkable.
I've never had such great service from a tour operator. Not only were you a great help on the planning-insuring that I was staying at the right places and enjoying the type of activities we love-but the follow up was incredible. Your team checked in with us several times during the trip to confirm that everything was going well, and that the guides you assigned were satisfying us. It's one thing to get a "thank you card" or a "hope your trip was great" note after you're back, but to insure that it's going well during the trip is a welcome first! I look forward to working with you again on a another trip.
You actually got to know us, which made it possible to know just what we like. You promised the best trip ever and you kept your promise.
The entire trip was amazing. Both the hotel & restaurant recommendations were well thought out and helped us thoroughly enjoy our honeymoon.
LANDED is like the ultimate virtual guide, suggesting the high points and helping us get the most out of a week's time.
We had a great time, and didn't miss anything. We zip-lined, rafted, sailed and surfed. The contacts and drivers were professional and courteous. We don't want to be back at work. Thank you for all of the work you did to set up this trip.