The Bay Islands of Honduras
The Bay Islands—a group of six islands and 65 smaller coral cays—are renowned for their clear waters, sparkling sands and pristine reefs.
Dozens of world-class dive sites surround the three main islands—Roatan, Guanaja, and Utila.
Here, you can swim with whale sharks, discover sunken wrecks, and explore spectacular walls and channels.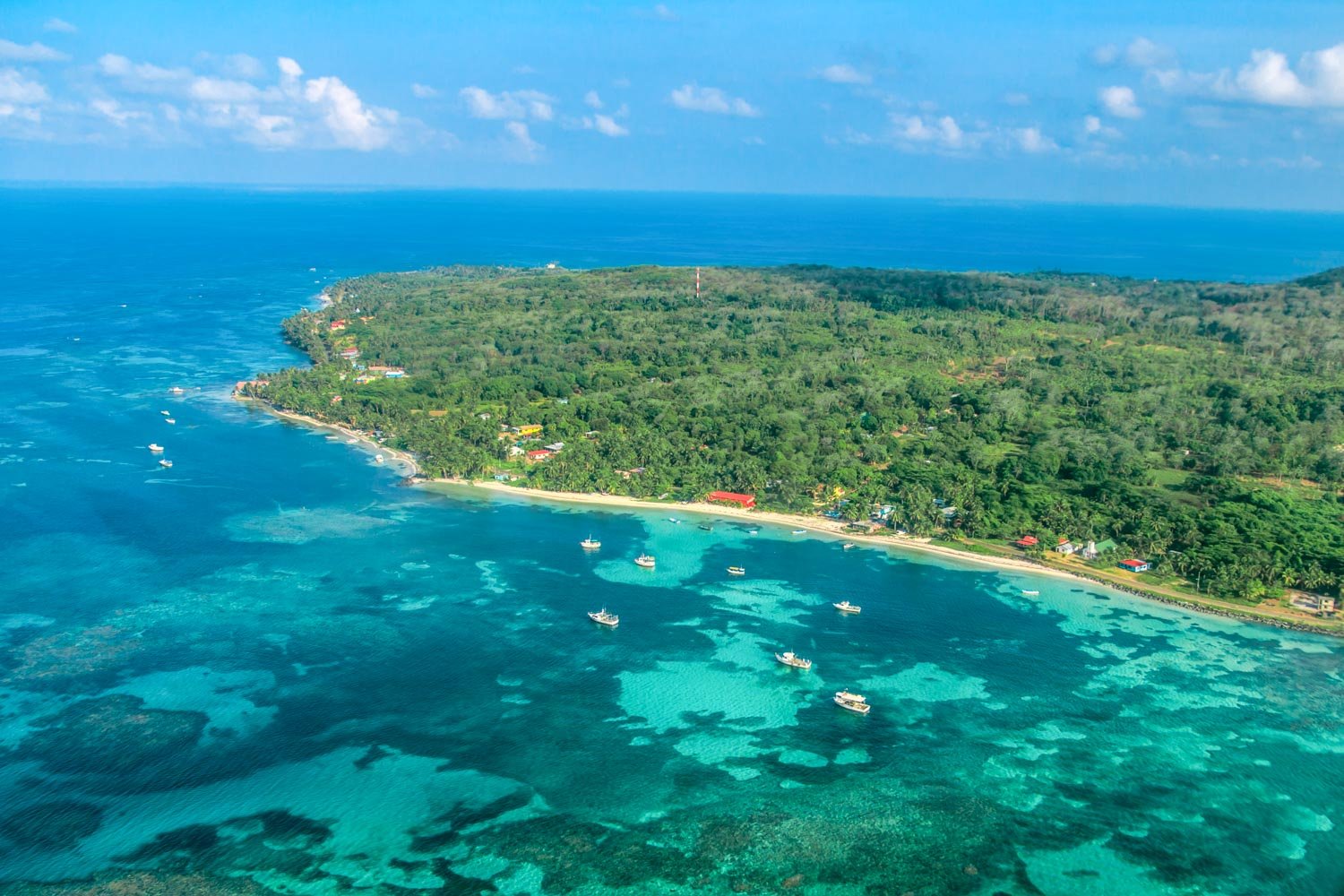 Plentiful Dive Schools
If you're not a diver, this is a great place to certify; dive schools are plentiful, prices are reasonable, and English is the primary language.
At 32 miles long and just shy of five miles wide, Roatan is the largest of Honduras' Caribbean islands.
The best Bay Island hotels and villas are located here, with most guests staying three nights or longer.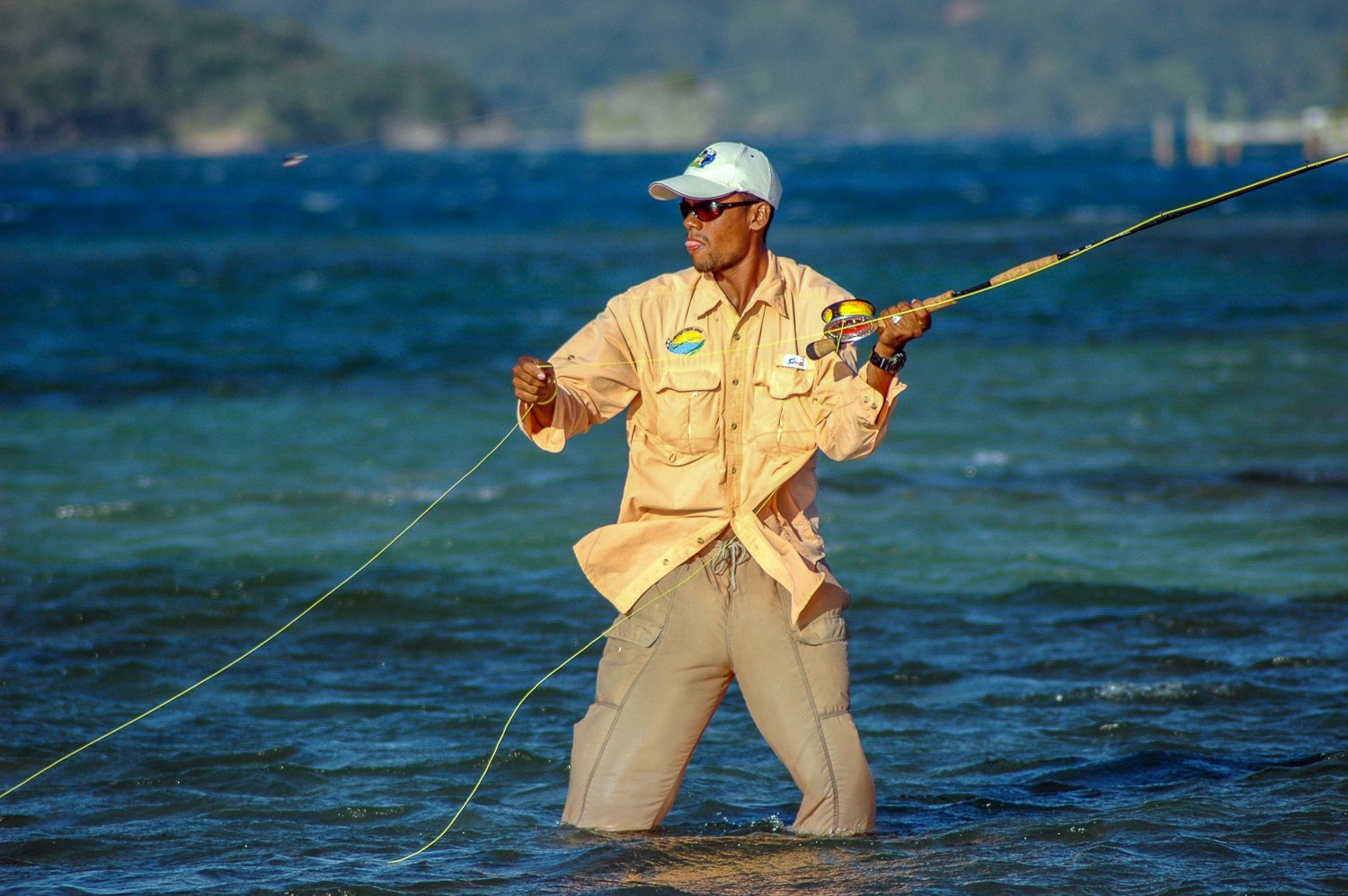 Sportfishing and More
Although the reefs are the main draw, guests can also:
Kayak
Visit a Butterfly Garden
Ride Horses
Zip-line
Observe Dolphins Up-Close
Sportfishing represents yet another attraction—the flats are prime habitat for permit and bonefish, with marlin and wahoo running farther offshore.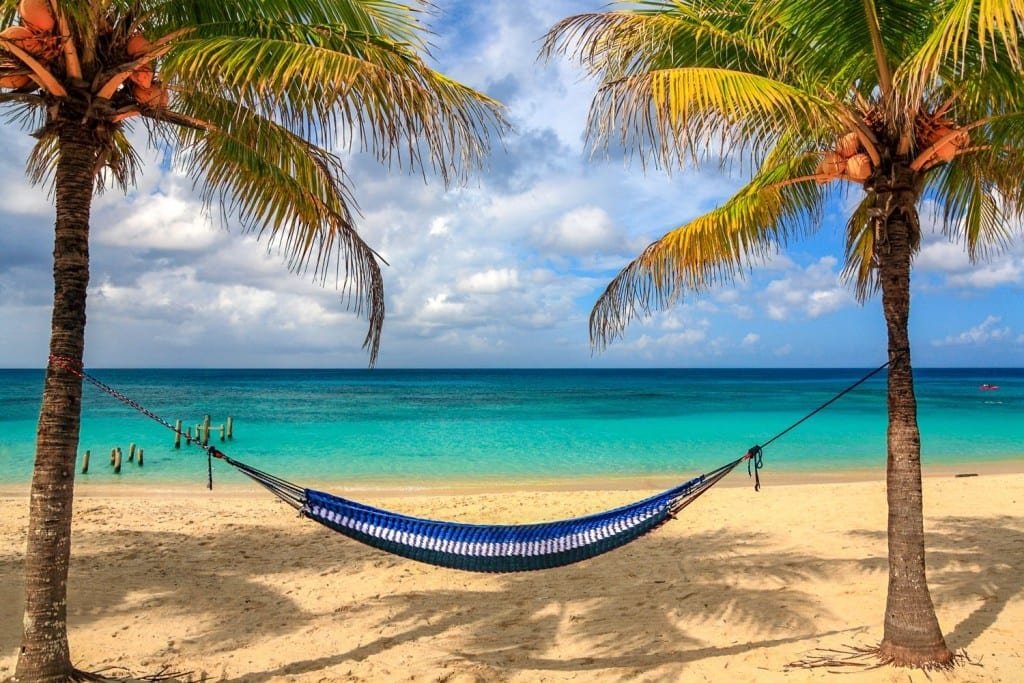 Utila Island: Whale Shark Diving and Turtle Watching
Utila, a sleepy island to the southwest, is one of the best places in the Caribbean for whale shark diving (March, April, August and September).
It's not uncommon for divers to encounter five or more of these solitary giants in a single day of exploring the northern shores.
This island is also home to an iguana research center and the Turtle Harbor Wildlife Refuge—habitat for hawksbill and green sea turtles.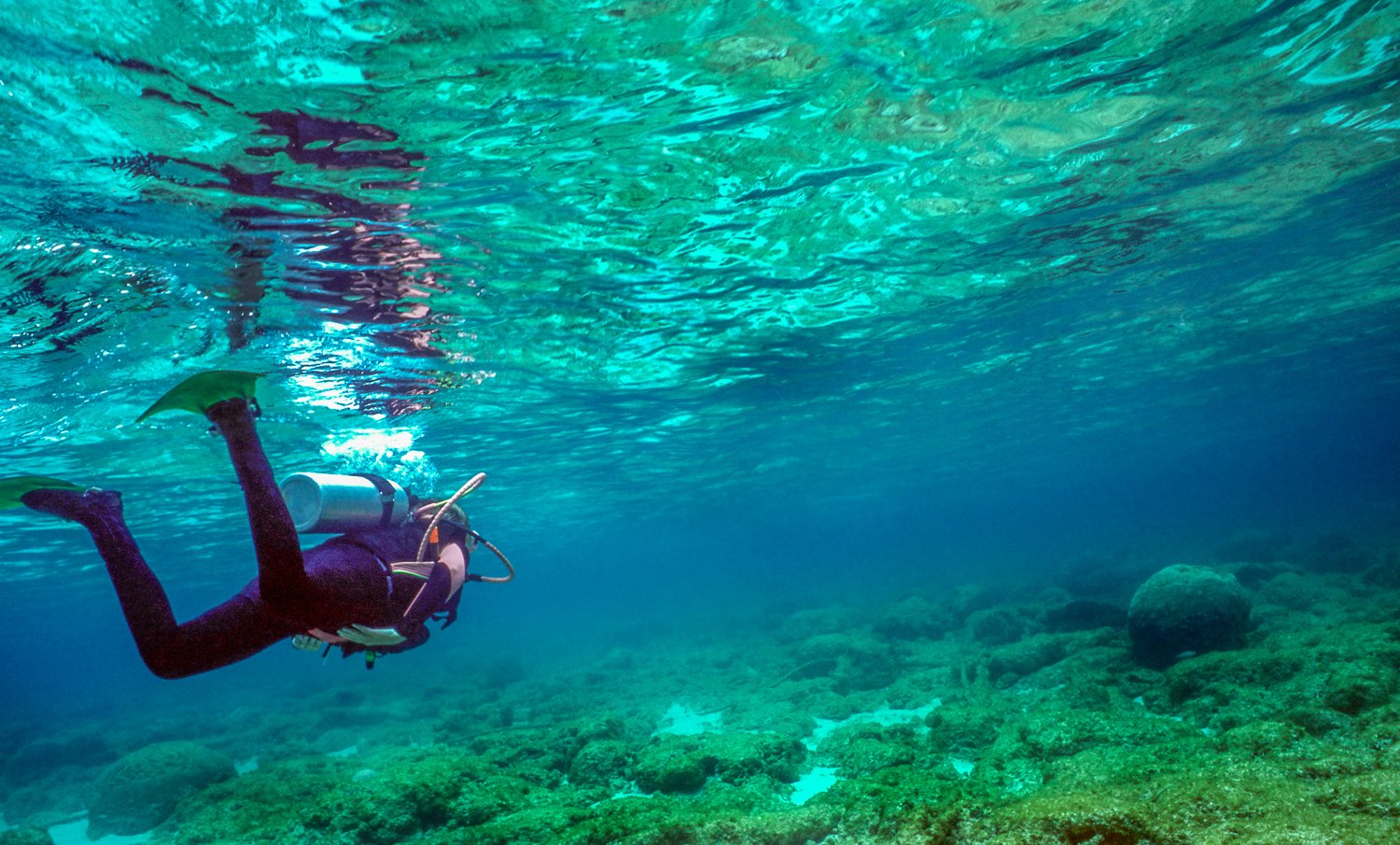 Scuba Diving off Guanaja Island
Guanaja, the easternmost inhabited island, is more rustic than Roatan and Utila.
Approximately 90% of the pine-forested interior and surrounding waters are protected as a national reserve.
Visitors primarily come to enjoy wreck, cave and channel diving.
Cayos Cochinos
South of the Bay Islands are the tiny Cayos Cochinos—a cluster of two small islands and 13 cays, framing the core of a national marine reserve.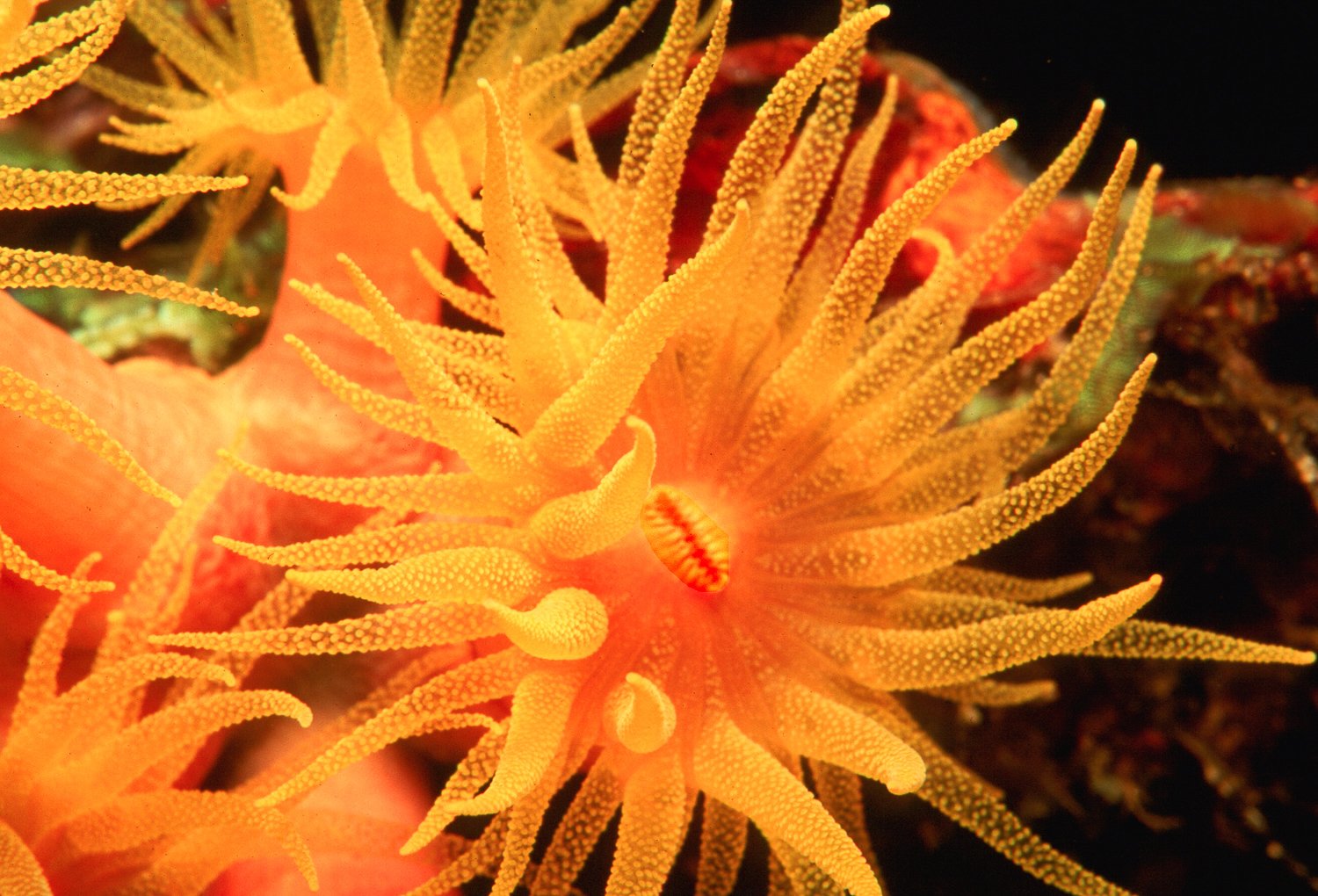 This reserve's shallow reefs support hawksbill turtles, nurse sharks, grouper and rays.
Wahoo, hammerheads, and marlin can be seen farther down the bank.
Temperate Climate
Cooled by trade winds, the Bay Islands have temperate climates year-round. Highs touch 90°, with lows hovering around 75°.
The dry season extends from February to September.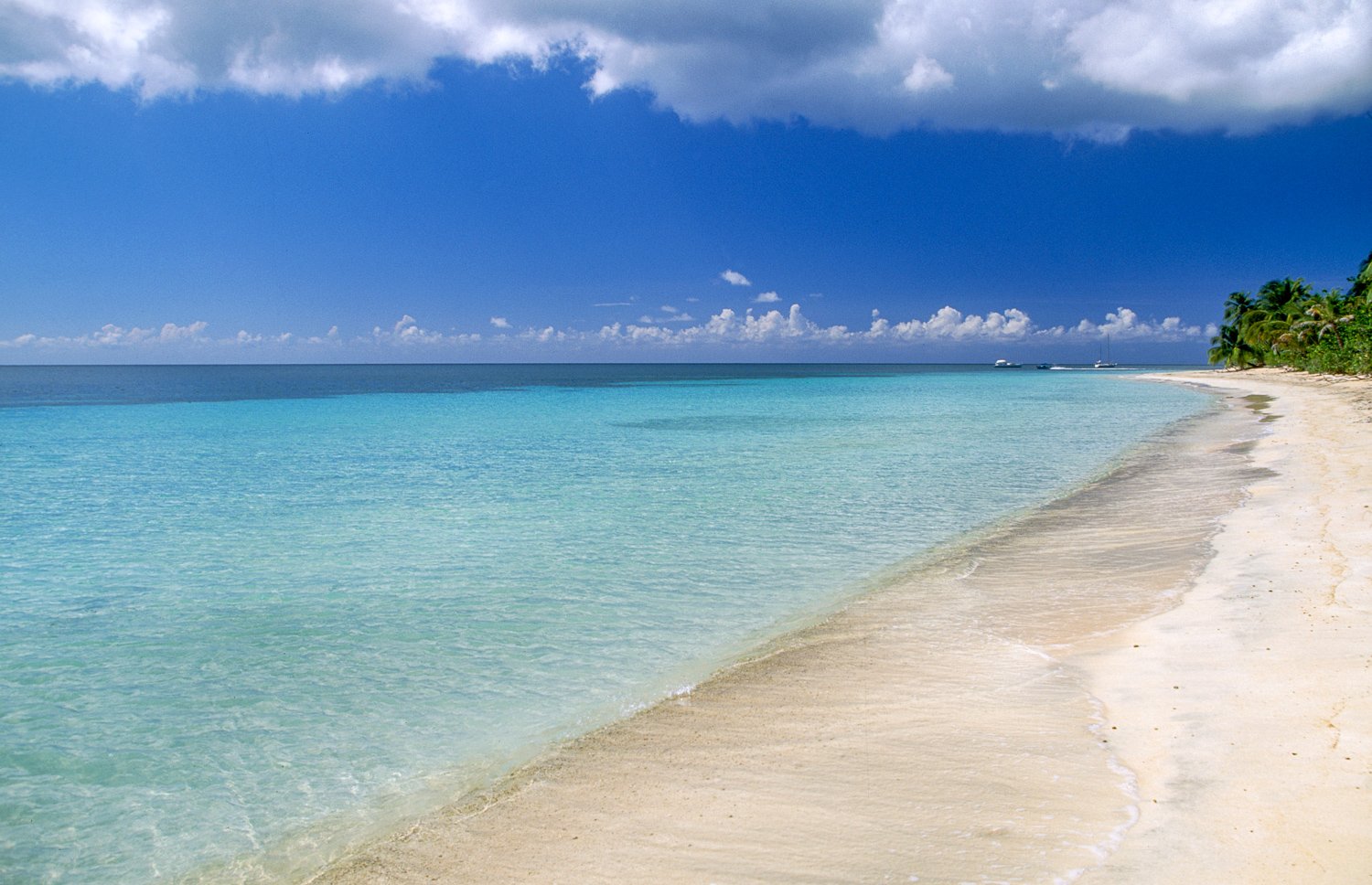 November is typically the wettest month, and September typically the hottest.
Getting to Roatan
Direct flights to Roatan (RTB) are available from Atlanta (just over three hours) and Houston (under three hours).
Regional flights to Roatan usually connect in La Ceiba (15 minutes).
Ferry service between the mainland, the Bay Islands, and the Cayos Cochinos is also available.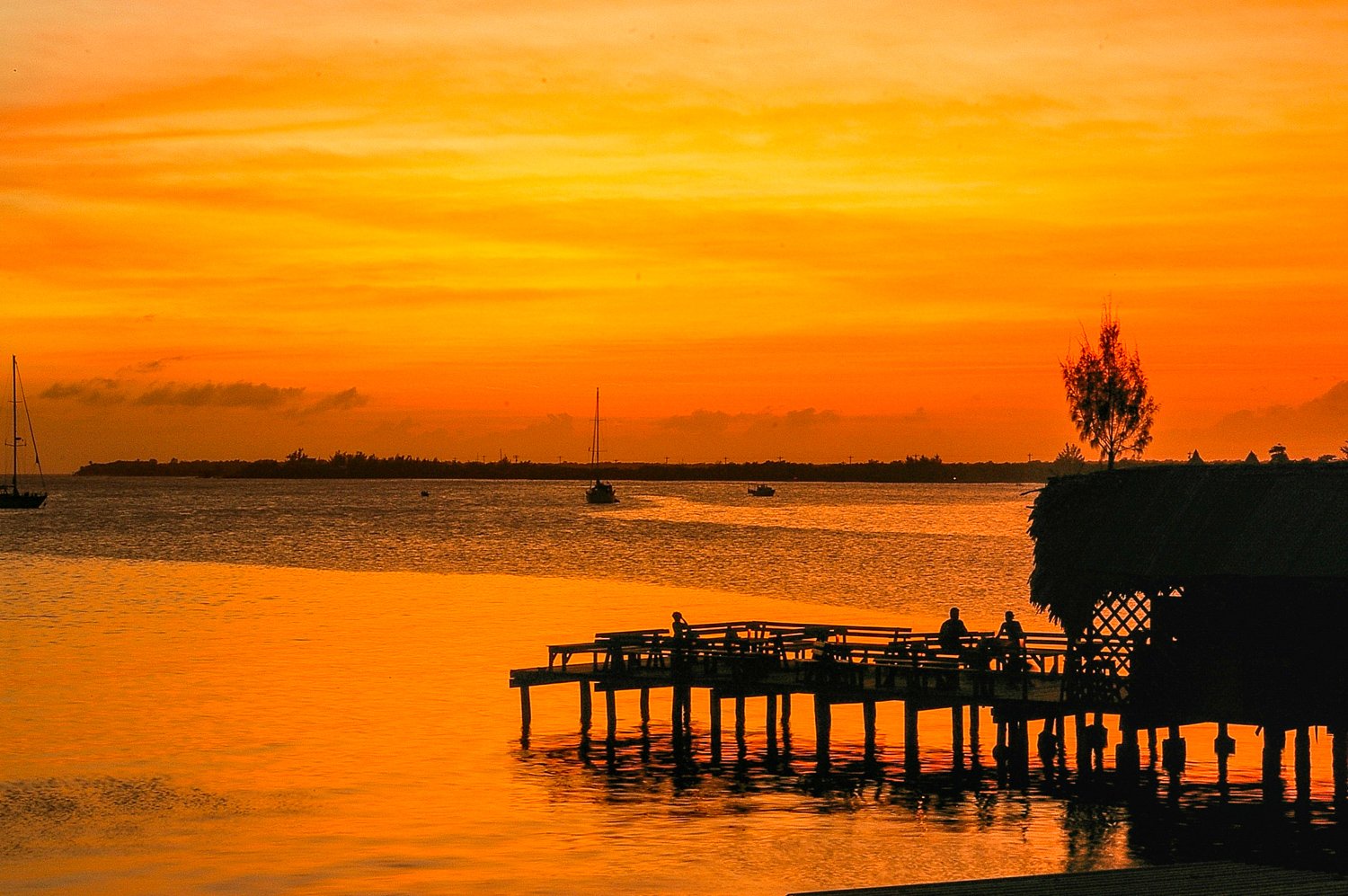 LANDED arranges personalized travel in the Bay Islands and throughout Honduras. We organize luxury accommodation, private transportation, and tours with expert guides. Speak with a travel planner today at 801.582.2100. We'll take care of the details.
"All loose things seem to drift down to the sea, and so did I."
ROATAN FAMILY TRAVEL ALBUM