Surfing San Juan
San Juan del Sur is the most famous beach town in Nicaragua.
Returning visitors are spreading the word about this area's uncrowded beaches, excellent surf breaks, and stunning sunsets.
In recent years, a handful of boutique hotels opened here, drawing both families and honeymooners, in addition to the regular crowd of wealthy Nicaraguans and foreign surferos.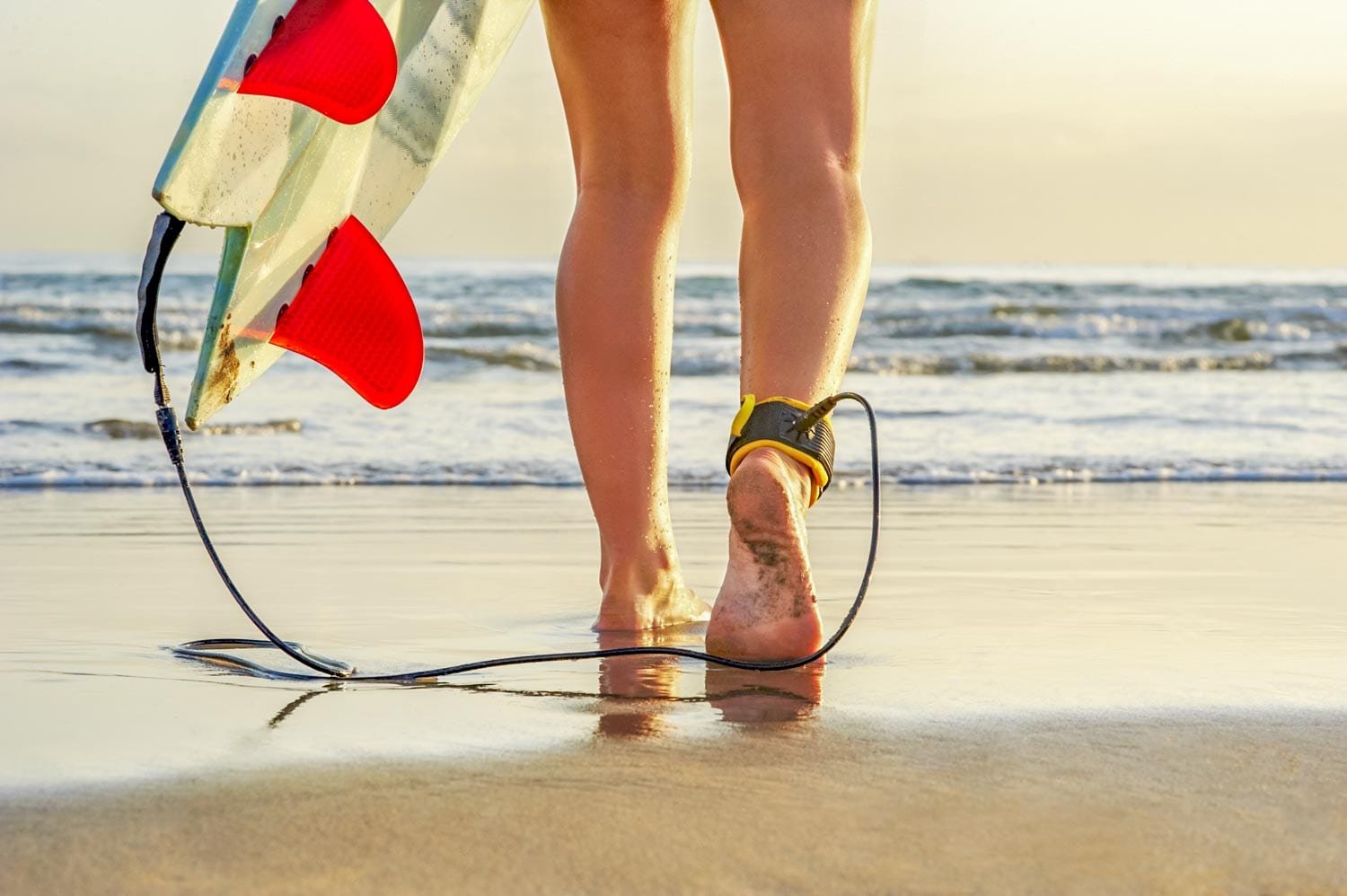 Playa Remanso, Tamarindo, and Hermosa
A string of beaches stretches eleven miles south of town.
Some are accessible on foot, others by rough road or water taxi. Closest to town, Playa Remanso is known for its tidepools and blowholes.
Neighboring Playa Tamarindo and Playa Hermosa provide exposed point breaks with reliable surf.
Playa El Coco and Playa Yanqui
Further south, Playa Yanqui and Playa El Coco offer left and right surf breaks.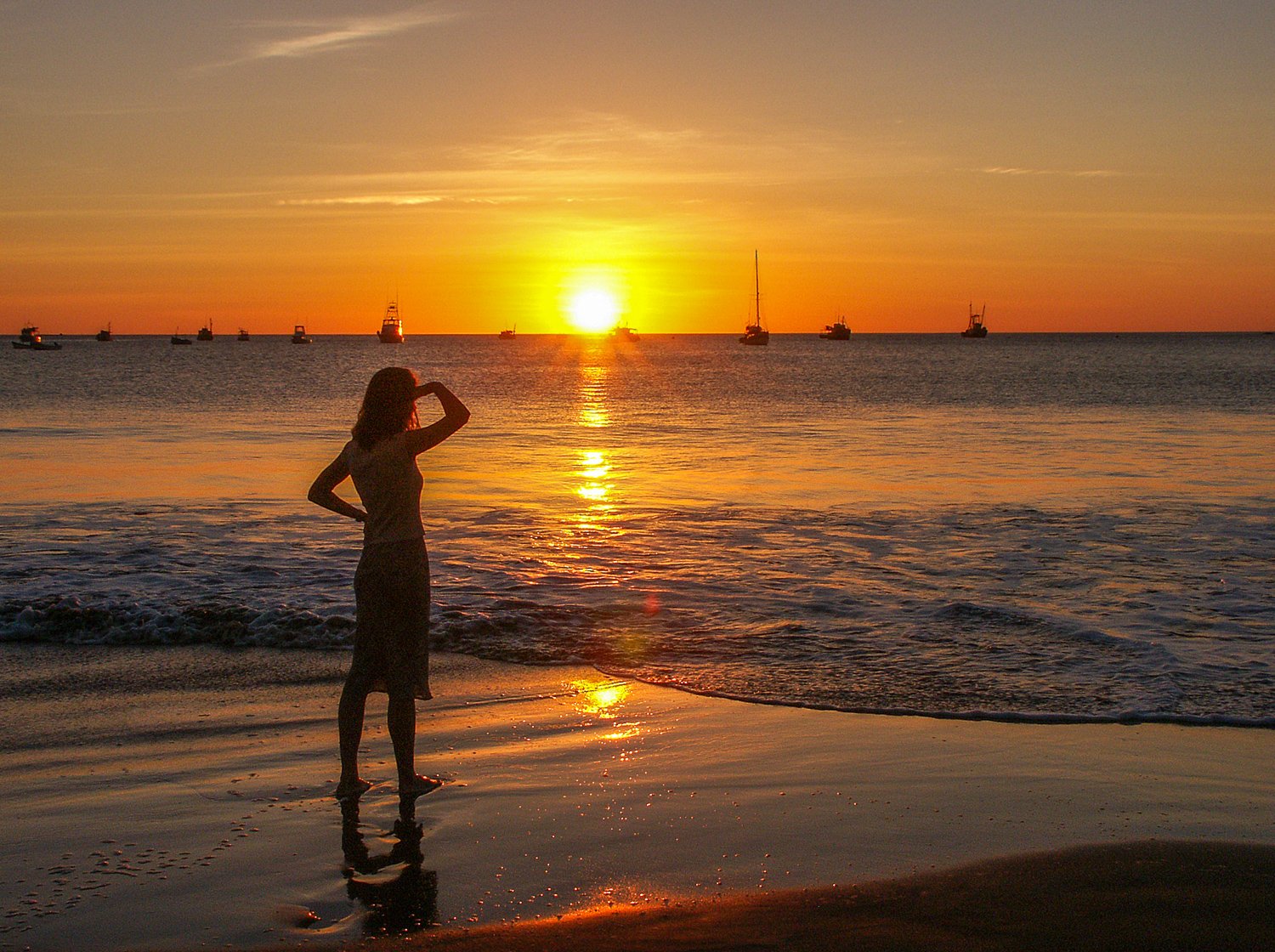 Surfing Playa El Coco & Turtle Watching at La Flor
Below Playa El Coco, the La Flor Wildlife Refuge is a critical nesting site for Olive Ridley sea turtles.
From July to February, tens of thousands of nesting females arrive en masse, each laying around 100 eggs.
After around 50 days, hatchlings emerge from the sand, before quickly dashing for the water.
Playa Marsella and Playa Madera
North of San Juan del Sur, Playa Marsella, and Playa Madera are the region's most accessible beaches.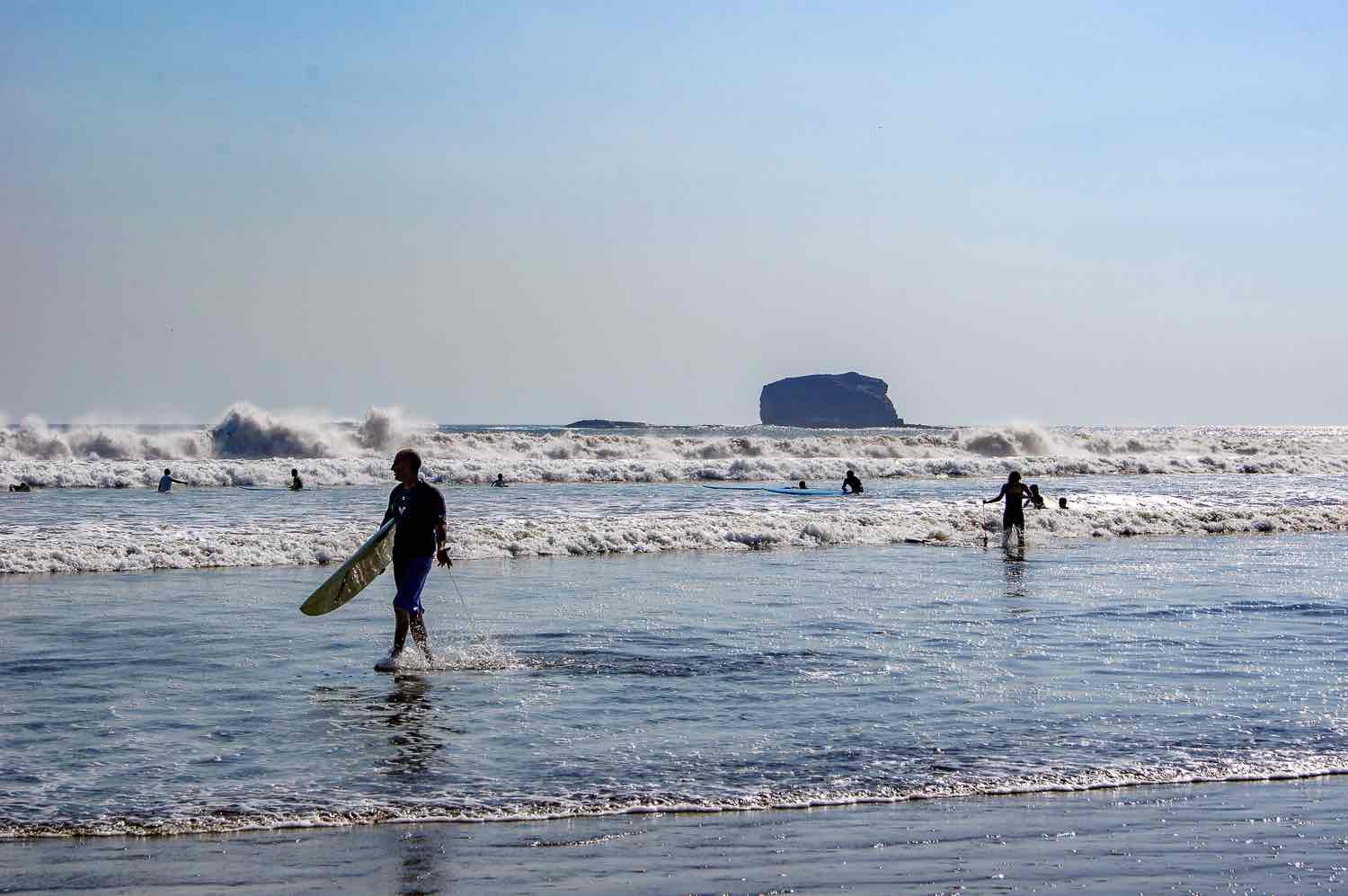 Farther to the north is Bahia Majagual, a pretty stretch of golden sand and a favorite surf spot.
Playa Octal: Morgan's Rock
To the north lies the isolated Playa Ocotal, a gentle arc backed by tropical dry forest.
Ocotal is the site of Morgan's Rock Eco-Lodge, one of our all-time favorite beach destinations.
Charter Yachts, Scuba and Deep Sea Fishing
Visitors to San Juan del Sur can charter yachts for deep sea fishing, or sail to an isolated beach for a picnic.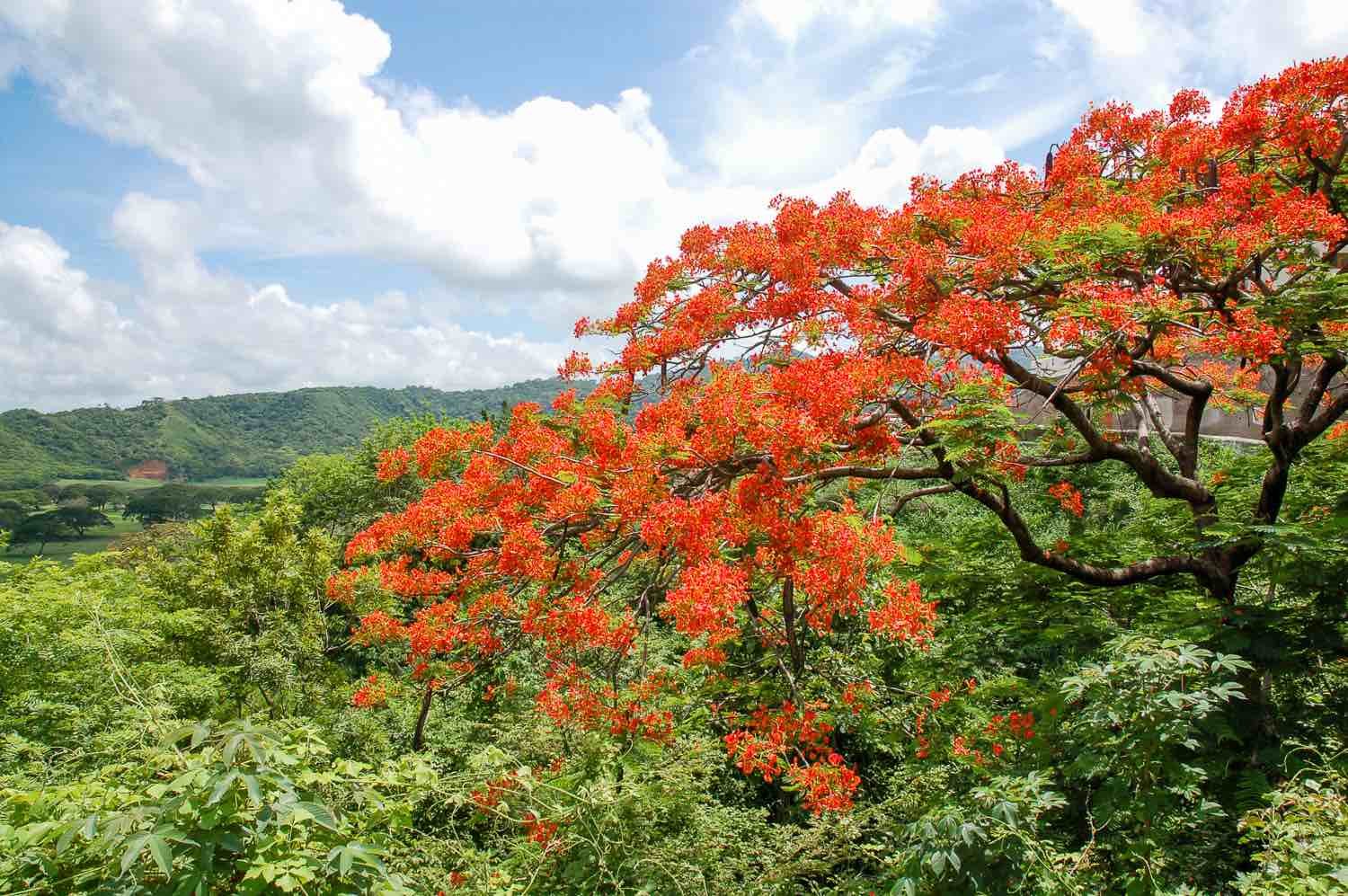 Other activities available in this area include diving, zip-line canopy tours, horseback riding, kayak trips to mangrove estuaries, and day trips to Masaya and Granada.
Getting to San Juan del Sur
San Juan del Sur is located approximately 60 miles (70 minutes) south of Granada and 32 miles (40 minutes) north of the Peñas Blancas-Costa Rica border.
Visits to San Juan del Sur are easily combined with extensions to Granada or Costa Rica's Nicoya Peninsula.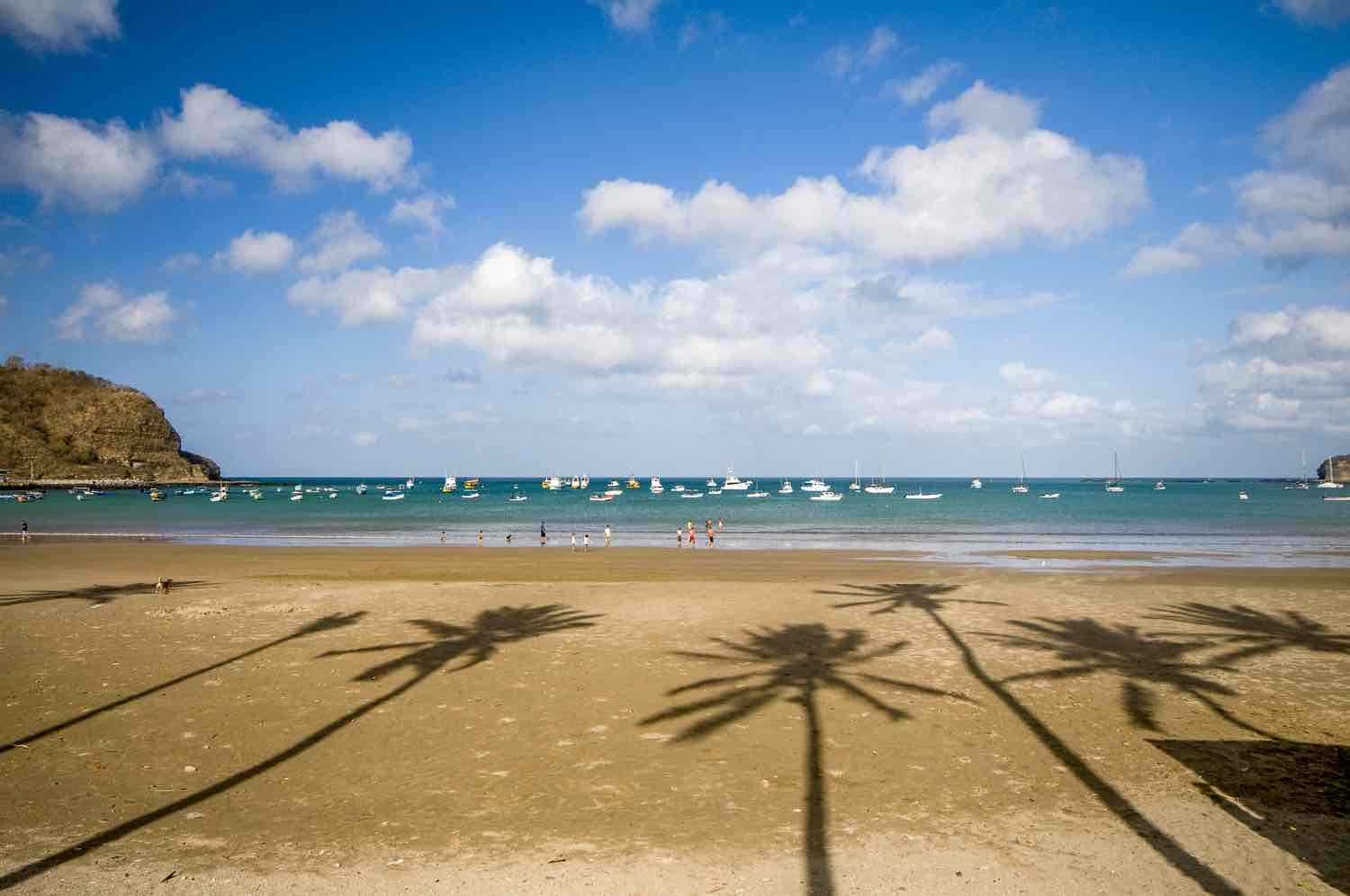 Generally, the best time to visit San Juan del Sur is between December and March, when rains have subsided, but the landscape is still bright green.
September and November mark the height of the May to November rainy season.
Peak turtle nesting season is August to October.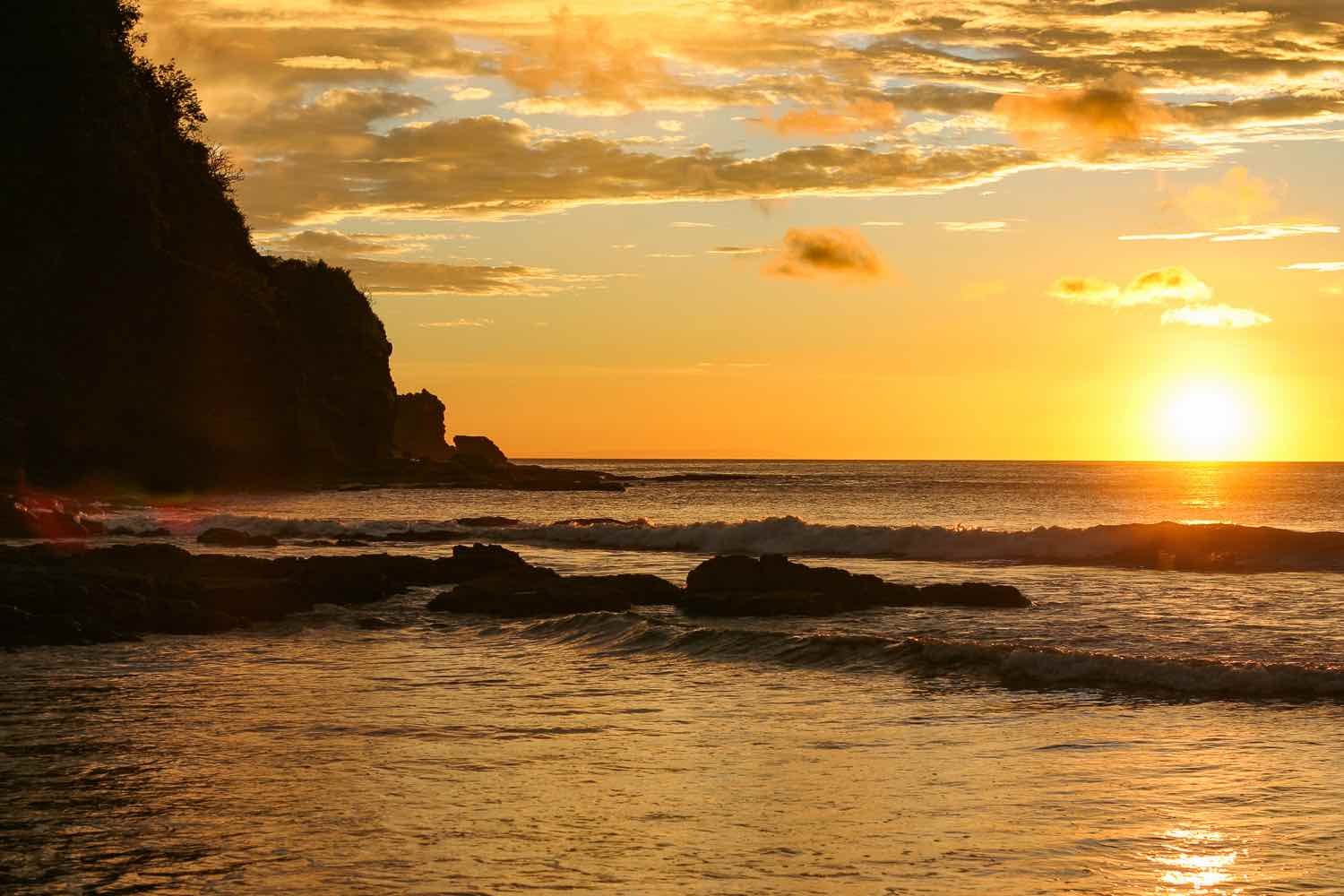 Looking for customized, private travel within Nicaragua? When you travel with LANDED, you'll be relaxed, prepared, and delighted. In fact, more than 90% of our business is repeat or referral. Speak with one of our expert travel planners today at 801.582.2100. Soon, you'll have LANDED.
"Travel does what good novelists also do to the life of every day, placing it like a picture in a frame or a gem in its setting, so that the intrinsic qualities are made more clear. Travel does this with the very stuff that everyday life is made of, giving to it the sharp contour and meaning of art."
NATIONAL PARKS OF NICARAGUA