Brazil's Amazon Rain Forest
The Amazon Rain Forest is the largest rainforest in the world—covering nearly 40% of Brazil's territory and extending into five neighboring nations. More than one-third of all earth species are found here.
The Amazon River is the forest's lifeblood. By every measure, its scale is extraordinary. This continual deluge exceeds 300 feet of depth in some sections, and its mouth is nearly 150 miles wide. By volume, it's the largest river in the world, accounting for one-fifth of the planet's total river flow. Depending on the season, the Amazon drains between 9,000,000 and 32,000,000 gallons of fresh water per second into the Atlantic.
Manaus and Santarém
Two of the most accessible sections of the river are found outside Manaus and Santarém. Riverside lodges near these cities offer full-board packages, with daily guided excursions to the surrounding forests and tributaries included. Guests can swim with fresh-water dolphins, visit indigenous communities and fish for piranha.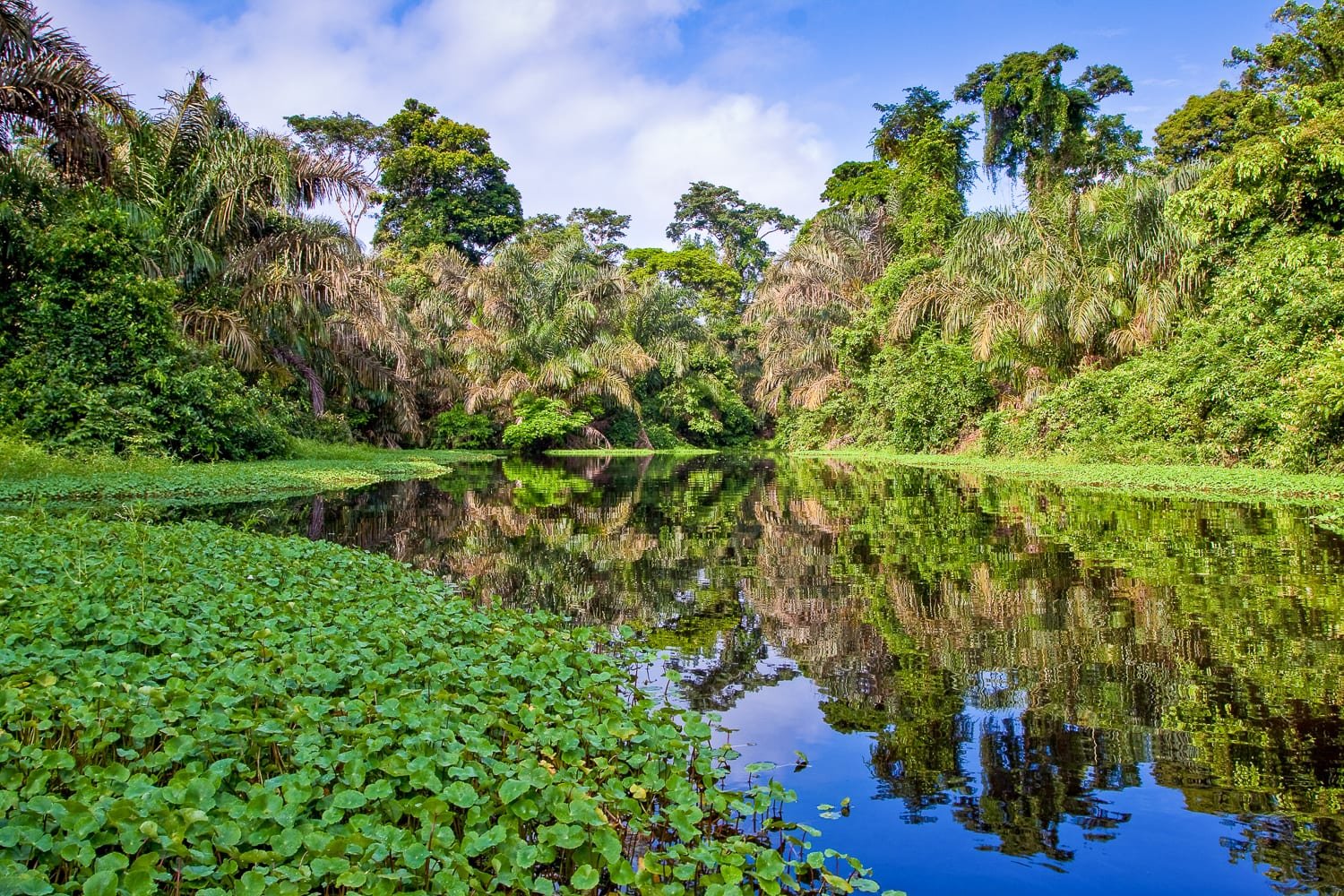 Multi-day cruises aboard comfortable, live-aboard riverboats launch from Manaus, taking you deep into wildlife-rich sections of the Amazon and its tributaries. Alternatively, luxury sleep-aboard motor yachts can be chartered for private travel.
The rainy season extends from December to May. Although intermittent showers should be expected in these months, temperatures are cooler, and high water allows access to pristine side streams. The low water season—July through November—is also the warmest, with average highs in the 90s.
Flights from Sao Paulo reach Manaus in four hours. Connections from Manaus to Santarém add another hour.
LANDED delivers the finest in custom, private travel to Central America, South America, and Antarctica. These regions are our passion; we know them first-hand and by heart. Speak with one of our expert travel planners today at 801.582.2100. We'll create the most exceptional trip of your life.
"God is big, but the forest is bigger."