The Cayo & Mountain Pine Ridge
Mountain Pine Ridge & Beyond
San Ignacio, located near the confluence of the Macal and Mopan rivers, is the gateway to Belize's western wilderness.
This is a fine place to start your Belizean vacation or an extension from Guatemala.
Horseback Riding, Mountain Biking, and Ancient Maya Sites
Luxurious riverside lodges offer horseback riding, mountain biking, and guided tours to ancient Maya cities and ceremonial caves.
Canoe and kayak trips are also available.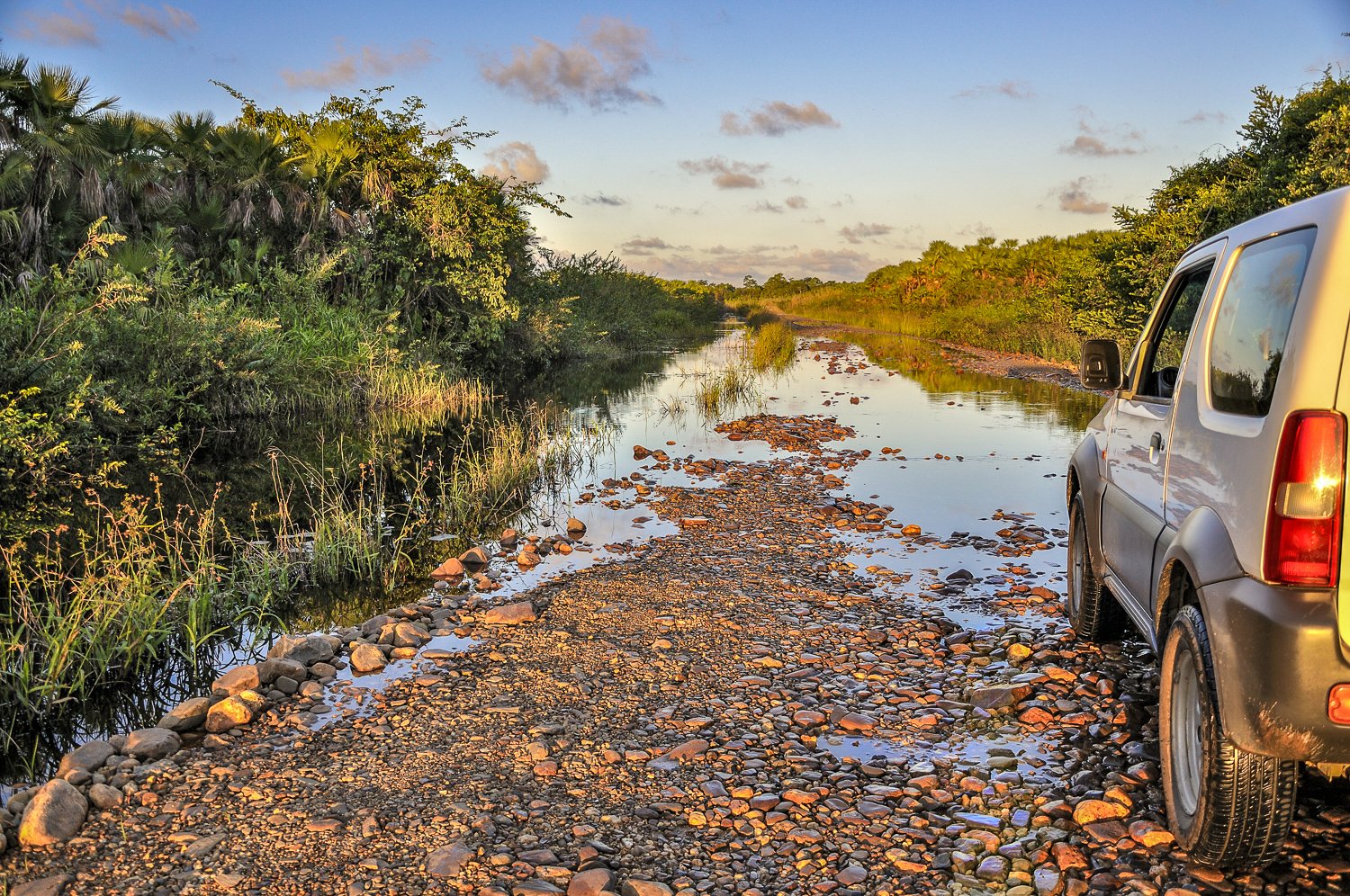 Above the town, the hillside Maya site of Cahal Pech contains seven plazas, as well as restored ball courts and temples.
Xunantunich
Xunantunich, southwest of San Ignacio, is one of the most accessible and well excavated Maya sites in Belize.
Its central plazas are flanked by temples, the largest of which (known as El Castillo) rises 130 feet and allows views of the distant Guatemalan border.
Several intricate stelae unearthed here are now protected from the weather in the site's museum.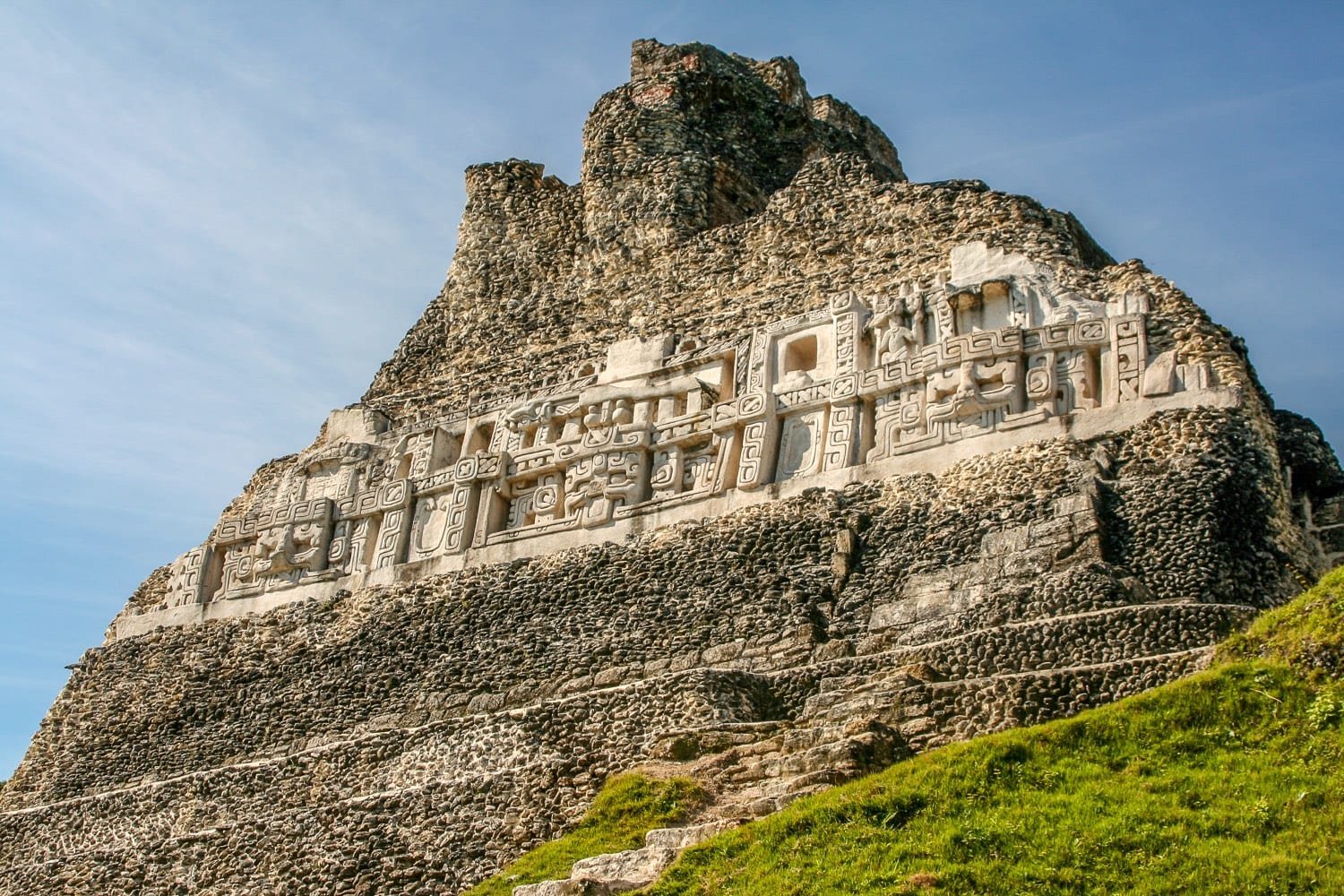 Chumpiate Cave
Chumpiate Cave, a Maya burial cave 10 miles south of San Ignacio at Chechem Ha, is noteworthy for its ancient pottery and an elaborate altar.
Barton Creek Cave, set in hilly Mennonite pastureland near the Tapir Mountain Nature Reserve, is another day-trip option.
Guided canoe tours can travel nearly a mile into the recesses of the cave, where Maya skeletons and pottery are found among the stalactites and limestone bridges.
Actun Tnichil Munkal
The famous Actun Tunichil Muknal (ATM) Cave, seven miles south of Belmopan, can also be reached from San Ignacio.
Here, hikers can travel 45 minutes through the forest to reach a narrow cave.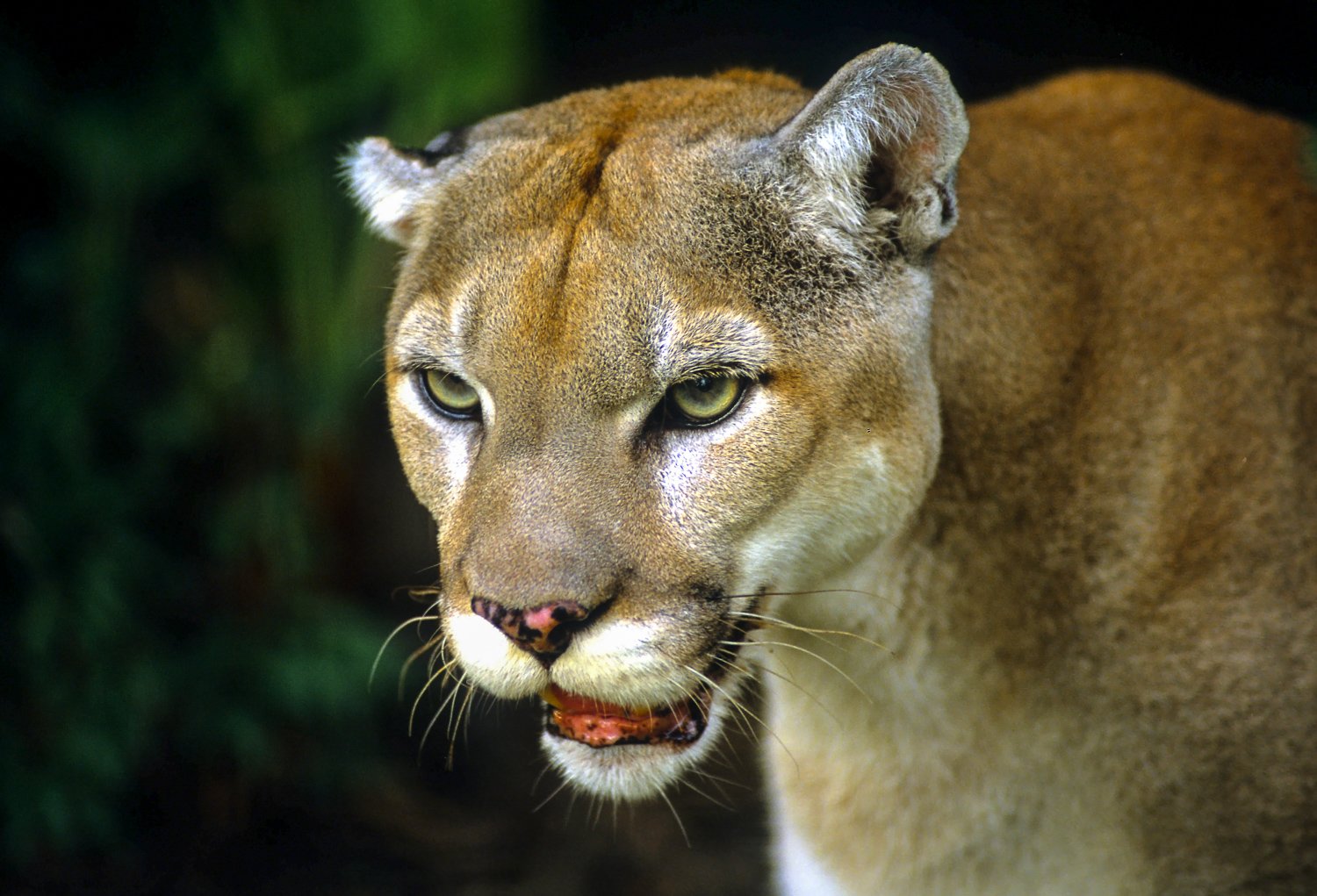 A clear stream flows from the entrance, filling many of the chambers with waist-high water.
Inside, over a dozen ancient skeletons lie encrusted with calcium, glittering under flashlight.
Mountain Pine Ridge Forest Reserve
Just south of San Ignacio, the Mountain Pine Ridge Forest Reserve protects nearly 300 square miles of pine forest, rivers and waterfalls.
The reserve, in the foothills of the Maya Mountains, is home to toucans, parrots, and motmots.
The handful of lodges inside the Mountain Pine ridge offer birdwatching tours. Other excursions include:
Horseback trips to waterfalls and caves (Including turquoise Rio On Pools)
The golden Rio Frio Cave
Thousand Foot Falls (Hidden Valley Falls)
Two hours south of San Ignacio, past the Mountain Pine Ridge, is the ancient City of Caracol.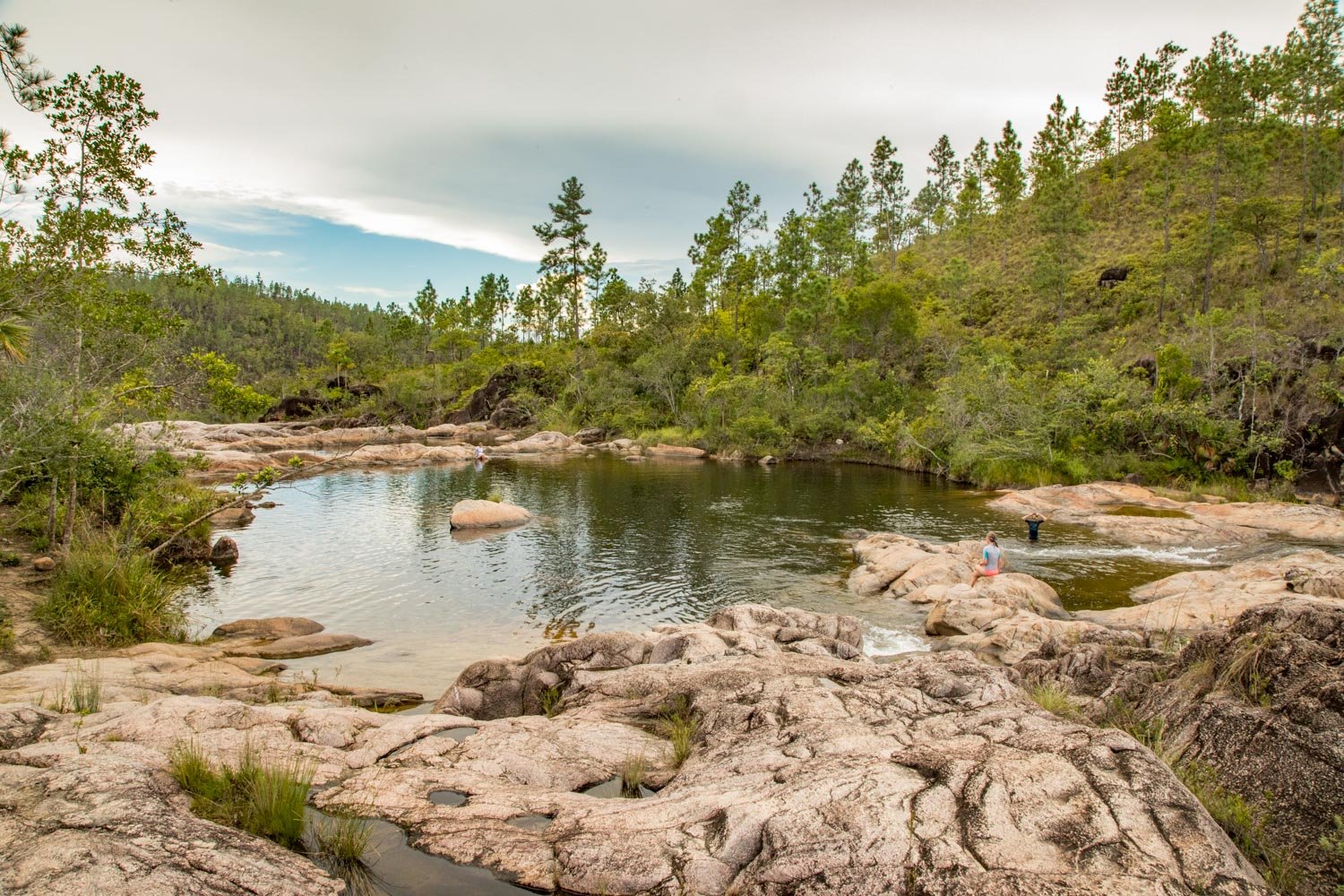 Rediscovered in 1938, excavations did not begin here in earnest until the mid-1980s.
Monuments of Caracol
Archeologists soon realized the importance of the city—inscribed monuments described Caracol's bloody victories over Tikal in 562 AD and Naranjo in 631 AD.
Estimated of peak population now range from 120,000 to 180,000.
Caracol's largest pyramid, known as Canaa or Sky Place, towers 140 feet over the surrounding plaza.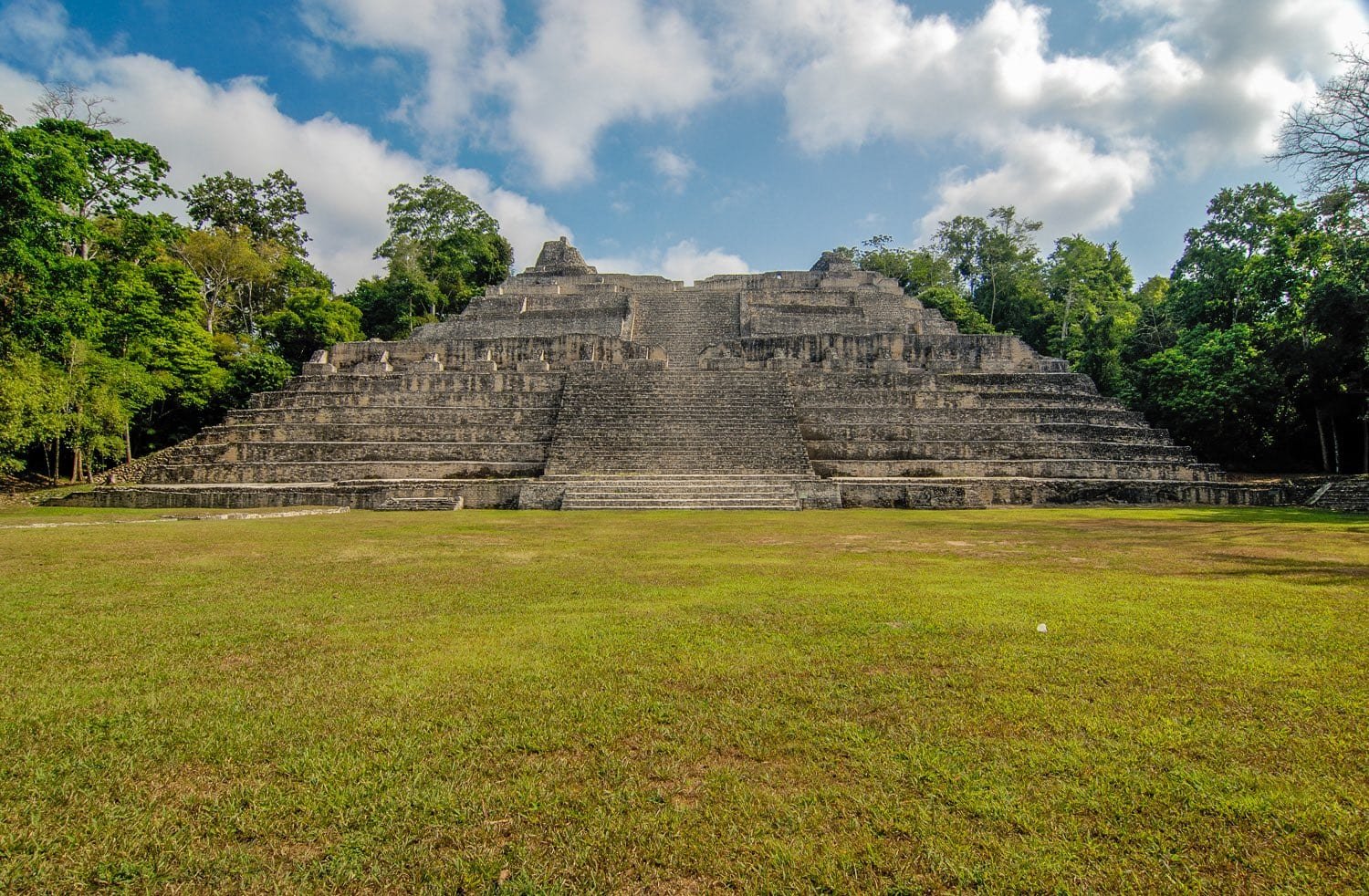 Evidence suggests settlement at Caracol as early as 3200 years ago, but most construction—over 40 monuments—dates to the Classic Period.
The surrounding settlements are thought to cover 65 square miles, little of which has been excavated.
San Ignacio is located 72 miles west of Belize City (approximately 90 minutes by car), and nine miles east of the border town of Benque Viejo.
LANDED delivers the finest in custom, private travel to Central America, South America, and Antarctica. These regions are our passion; we know them first-hand and by heart. Speak with one of our expert travel planners today at 801.582.2100. We'll create the most exceptional trip of your life.
"In wildness is the preservation of the world."
COPPOLA HIDEAWAYS IN BELIZE & GUATEMALA PODCAST
MAYA RUIN SITES OF BELIZE