Brazil's Pantanal Wetland
The Pantanal is the world's largest inland wetland.
Straddling the southern states of Mato Grosso and Mato Grosso do Sul, this enormous basin covers 195,000 square miles, extending into both Bolivia and Paraguay.
During the December to March rainy season, over 80% of the floodplain is submerged, with water levels rising between six and fifteen feet throughout vast sections of the plain.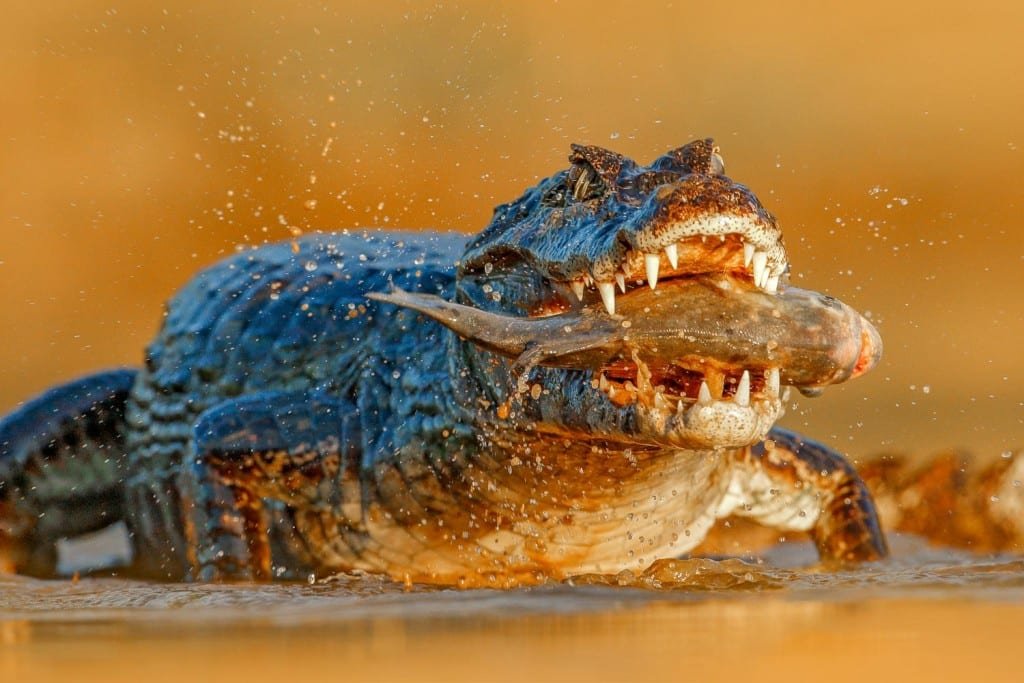 In other areas of the Pantanal, lush forests bloom and clear rivers swell.
Birding & Wildlife Watching
The annual floods attract and sustain an abundance of native fauna. Although the Amazon has greater biodiversity, the Pantanal actually has the highest concentration of wildlife in the entire Western Hemisphere.
Its ecosystem includes caimans, giant anteaters, maned wolves, jaguars, tapirs and an estimated 1,000 avian species.
Marquee bird species include Hyacinth macaws, Green-and-rufous kingfishers, and Jabiru storks.
In the north, near Alta Foresta, the Neotropical rainforest sustains monkeys, sloths, pumas, and butterflies.
Luxury Lodges and Comfortable Fazendas
The Pantanal is dotted with comfortable fazendas (ranches) and luxurious lodges.
Visitors can enjoy wildlife safaris by boat during the wet season and by jeep in the dry months (June through September).
The shoulder seasons—April through May and October through November—may be the best time to visit.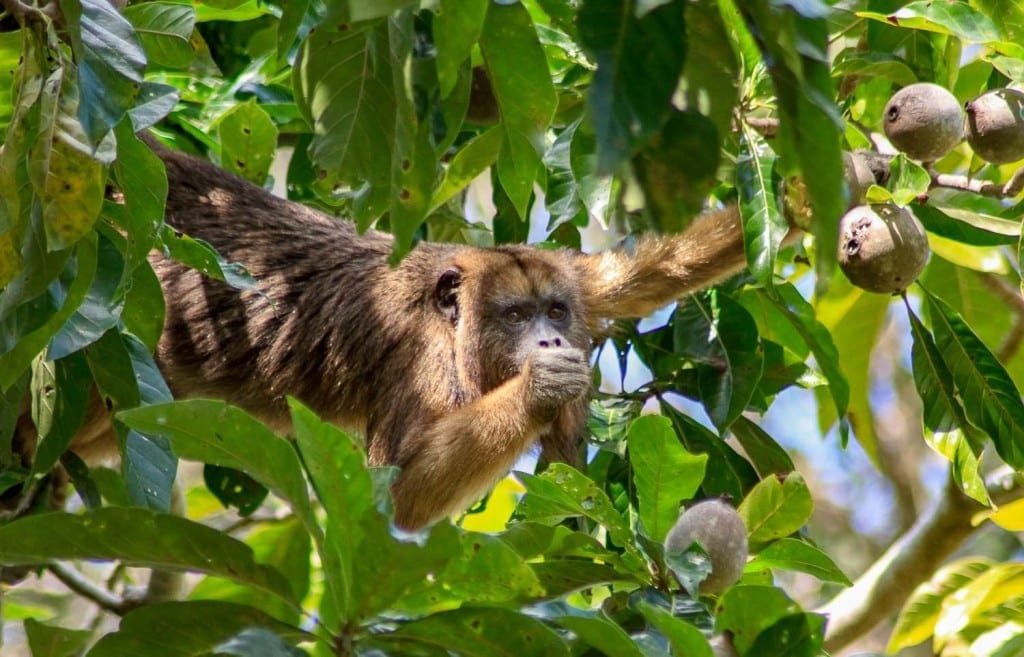 Throughout these months, lodges are nearly empty, and the wildlife viewing is excellent.
Other activities available in the Pantanal include:
Canoeing
Canyoneering
Horseback Riding
Bird Watching
Whitewater Rafting
Airports serve Cáceres, Alta Floresta and Cuiabá in the north, and Corumbá and Campo Grande in the south.
LANDED delivers the finest in custom, private travel to Central America, South America, and Antarctica. These regions are our passion; we know them first-hand and by heart. Speak with one of our expert travel planners today at 801.582.2100. We'll create the most exceptional trip of your life.
"Nature is the art of God."
Thomas Browne
GO WITH LANDED.

Could not have been more pleased.  This was the trip of a lifetime for our family.  Thank you!
IF YOU LIKE TO TRAVEL.

What an amazing adventure we have had.  Many thanks to you for putting it together. The whole rhythm of the trip was perfect, and leaving one place for the next worked perfectly. This trip definitely made me want to experience other great spots in South America as the people have been wonderful and the places incredible. Wish we had a month to really explore.  Everybody in the family had a great life experience. Thanks again!
DO IT.

One of our best trips ever, made excellent by LANDED's attention to detail. When planning the trip our travel planner listened to us carefully, asked the right questions, and customized the trip to have just the right balance of adventure and city sights for us. The guides, drivers, and "handlers" were superb. The hotels were top notch. We felt relaxed and pampered all the way. Will definitely look to LANDED to plan our next trip to South America.
Absolutely amazing. Thanks again John. Carlos was the best guide I've ever had anywhere in the world. Top notch talent.
We returned yesterday from our trip and I wanted to let you know that it was absolutely amazing!  There is not a single thing on the itinerary that we would change.  The guides were knowledgeable, friendly, and prompt.  The hotels were beautiful, the food delicious and the pace of the activities was perfect for us. Thank you so much for making our trip such a fantastic experience.
In short, our trip was amazing, and, as we had hoped, the Inca civilization was fascinating to us. Thanks so much for your constant assistance and thorough planning.
The planning, service and execution of the trip was flawless – thank you for making it perfect!
LANDED's services were excellent. You were helpful and knowledgeable, making our trip a memorable one.  I will use your services in the future as I continue to explore Central & South America.
It was like being in a very well organized dream. Your patience with my questions and concerns during the planning stage was remarkable.
I've never had such great service from a tour operator. Not only were you a great help on the planning-insuring that I was staying at the right places and enjoying the type of activities we love-but the follow up was incredible. Your team checked in with us several times during the trip to confirm that everything was going well, and that the guides you assigned were satisfying us. It's one thing to get a "thank you card" or a "hope your trip was great" note after you're back, but to insure that it's going well during the trip is a welcome first! I look forward to working with you again on a another trip.
You actually got to know us, which made it possible to know just what we like. You promised the best trip ever and you kept your promise.
The entire trip was amazing. Both the hotel & restaurant recommendations were well thought out and helped us thoroughly enjoy our honeymoon.
LANDED is like the ultimate virtual guide, suggesting the high points and helping us get the most out of a week's time.
We had a great time, and didn't miss anything. We zip-lined, rafted, sailed and surfed. The contacts and drivers were professional and courteous. We don't want to be back at work. Thank you for all of the work you did to set up this trip.