Guatemala's Western Highlands
To the northwest of Antigua, the Interamericana Highway twists around piney ridges and fuming volcanoes.
These are Guatemala's western highlands—the heartland of the country's Maya culture. The hillsides and valleys of this region are flecked with traditional villages and colorful market towns.
Chichicastenango is a Quiche Maya town known anciently as Chaviar. The town is situated on a ridge 87 miles northwest of Guatemala City (three hours), 67 miles from Antigua (three hours), and 23 miles from Panajachel (one hour).
Every Sunday and Thursday, Chichi's central plaza fills with vendors offering handcrafts, flowers, household items and produce.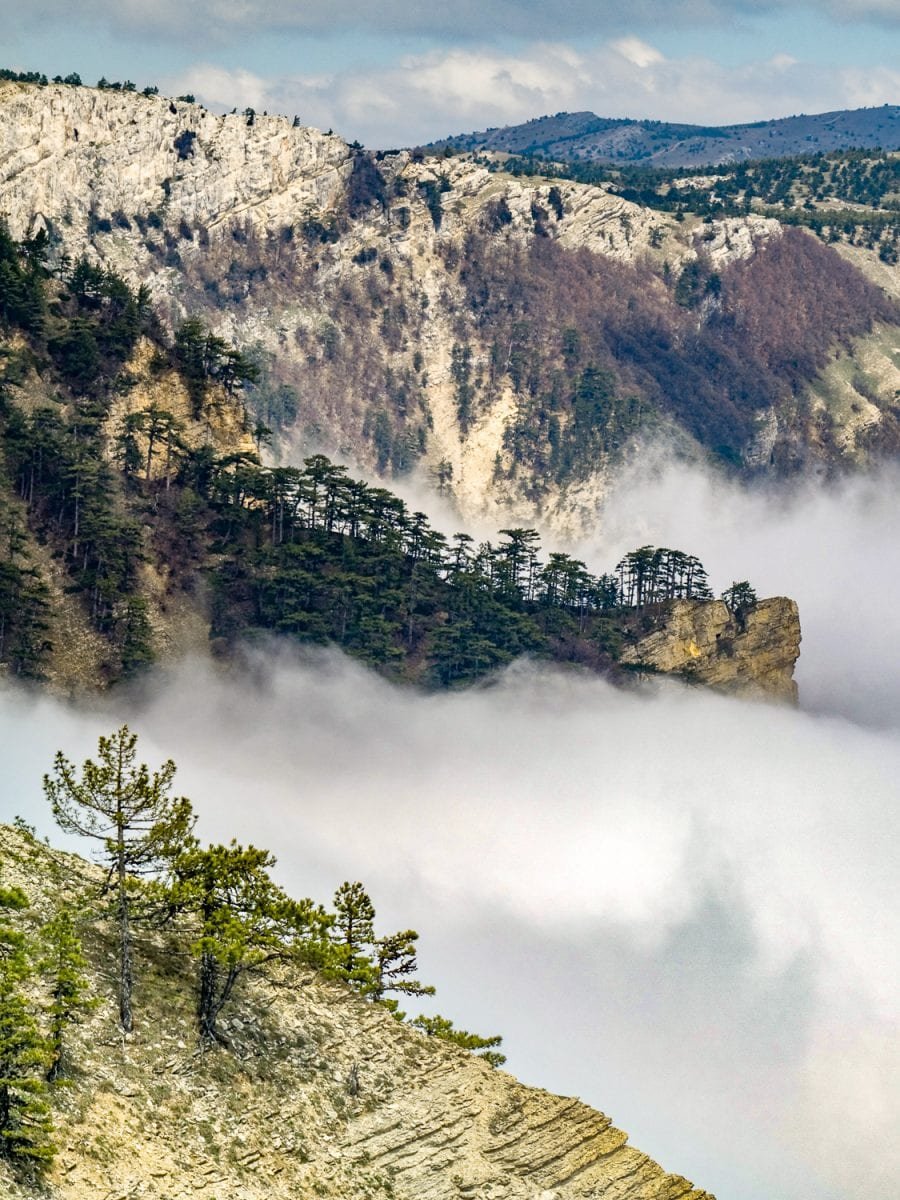 Few visitors leave without a huipilor (a vividly embroidered, traditional garment) or masterfully hand-carved mask.
Church of Santo Tomas
At the southwestern corner of the plaza, worshippers at the Church of Santo Tomas blend Quiche traditions with Catholic observances.
The church was constructed in 1540, atop an ancient temple platform; the syncretism here is deeply embedded.
Each of its 18 front steps corresponds to a month of the Maya calendar. Inside, beautifully-blackened altar stones are set in the floor.
Before entering, it's customary for patrons to make offerings in a fire at the front, in addition to burning copal and estoraque incense.
This tradition leaves a sweet veil of smoke over the church's steps, as Quiche priests offer prayers to ancestors. Appreciation of Maya culture has a rich history in Chichicastenango.
In 1702, the Quiche text known as the Popol Vuh was translated here by Dominican priest Francisco Ximénez.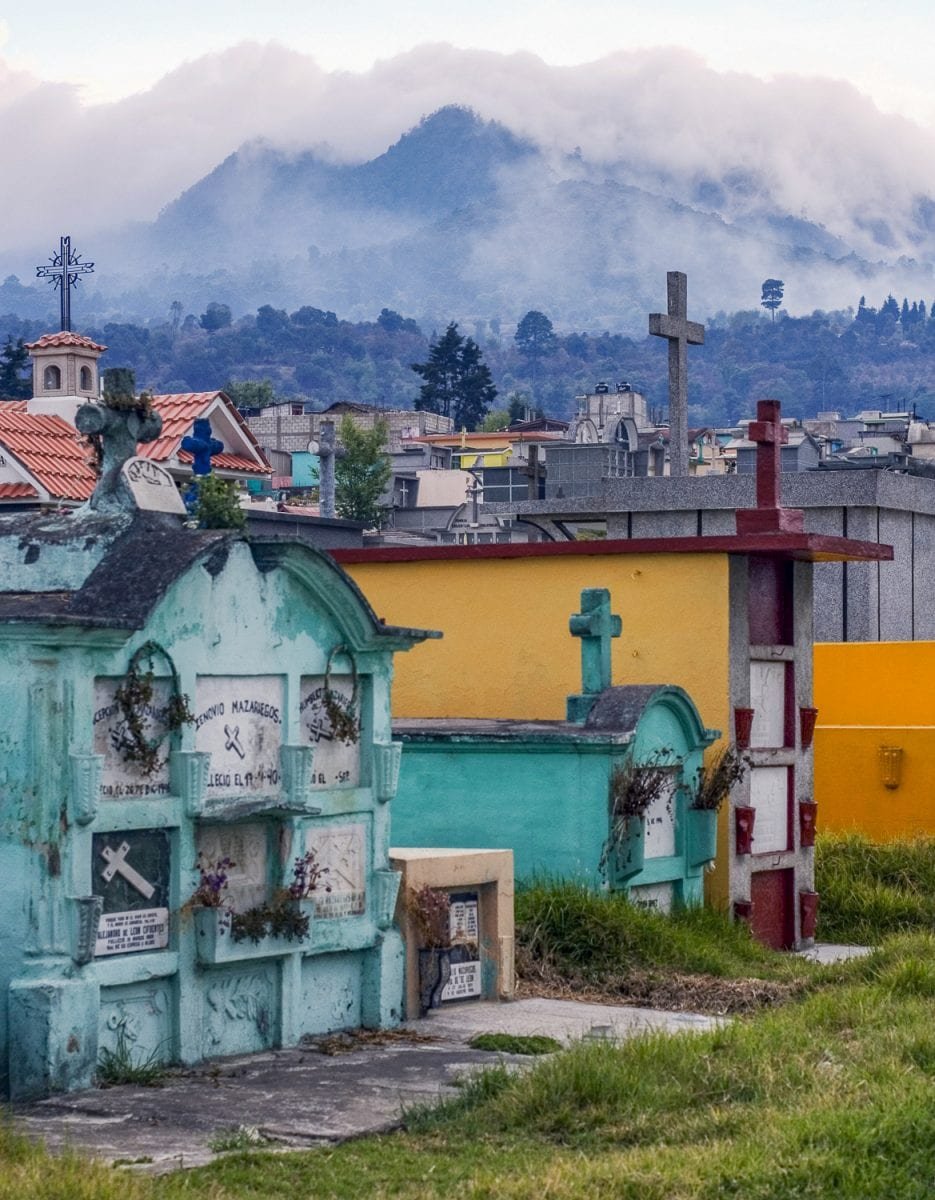 Quetzaltenango
The city of Quetzaltenango, 58 miles (2.5 hours) to the west of Chichicastenango, is a base for exploring the western highlands.
Quetzaltenango, known locally as Xela, is surrounded by villages with traditional markets and colorful churches. Zunil, six miles south of Xela, holds its market on Mondays.
Totonicapan's market, northeast of Xela, is held early, each Tuesday and Saturday.
Guided hikes are available from Xela to three nearby volcanoes: Santa Maria, Santiaguito, and Tajumulco—the highest mountain in Central America, reaching 13,854 feet above sea level.
Looking for custom-made travel within Guatemala? LANDED provides personalized, custom travel throughout Central America, South America, and the Antarctic. We'll create a unique itinerary plan tailored to your interests and dreams. Experience the trip of a lifetime. Speak with one of our expert travel planners today at 801.582.2100.
"If you reject the food, ignore the customs, fear the religion and avoid the people, you might better stay at home."
James Michener
PERFECT

Could not have been more pleased.  This was the trip of a lifetime for our family.  Thank you!
GO WITH LANDED

If you're planning to travel, go with LANDED. You won't be disappointed.
AMAZING ADVENTURE

The whole rhythm of the trip was perfect, and leaving one place for the next worked perfectly. This trip definitely made me want to experience other great spots in South America.
TRIP OF A LIFETIME

The locations were amazing. Your on-the-ground team was fantastic–knowledgeable and accommodating. Beautifully organized.
ABSOLUTELY AMAZING

The best guide I've ever had anywhere in the world. Top notch talent.
GREAT SERVICE

You were a great help in planning–ensuring that I was staying at the right places and enjoying the type of activities we love–and the follow up was incredible.
YOU GOT TO KNOW US

Exactly the bonding and sharing experience we'd hoped for. The rhythm, variety, and tone was spot on. With effective listening skills, you built a good picture of what we wanted–more complicated than "just" luxury. The result was a great trip, one made just for us.
BEST EVER

Excellent attention to detail. You listened carefully, asked the right questions, and customized with just the right balance. Superb guides. We felt relaxed and pampered all the way. You'll plan our next trip.
FANTASTIC EXPERIENCE

Not a single thing on the itinerary that we would change.  The guides were knowledgeable, friendly, and prompt.  The hotels were beautiful, the food delicious and the pace of the activities was perfect for us.
DO IT!

In short, our trip was amazing. Thanks so much for your constant assistance and thorough planning.
PERFECT

The planning, service and execution of the trip was flawless – thank you!
EXCELLENT

LANDED was helpful and knowledgeable, making our trip a memorable one.  I will use your services in the future as I continue to explore Central & South America.
A VERY WELL ORGANIZED DREAM

Your patience with my questions and concerns during the planning stage was remarkable.
THANK YOU

You actually got to know us, which made it possible to know just what we like. You promised the best trip ever and you kept your promise.
ENTIRELY AMAZING

Your recommendations were well thought out. We thoroughly enjoyed our honeymoon. Thank you!
THE ULTIMATE GUIDE

LANDED is the ultimate. You helped us make the most out of a week's time.
DIDN'T MISS A THING

We zip-lined, rafted, sailed, and surfed. The contacts were professional and courteous. We don't want to be back at work. Thank you for all of the work you did to set up this trip.