Bolivia's Lake Titicaca
Bolivia's Lake Titicaca is the cultural birthplace of Inca civilization.
Legend has it the sun sent his son, Manco Capac, to meet the moon's daughter, Mama Ocllo, and emerge from the waters to establish the Inca Empire.
Holding the title of South America's largest lake, Titicaca straddles the border of Peru and Bolivia at 12,500 feet above sea level.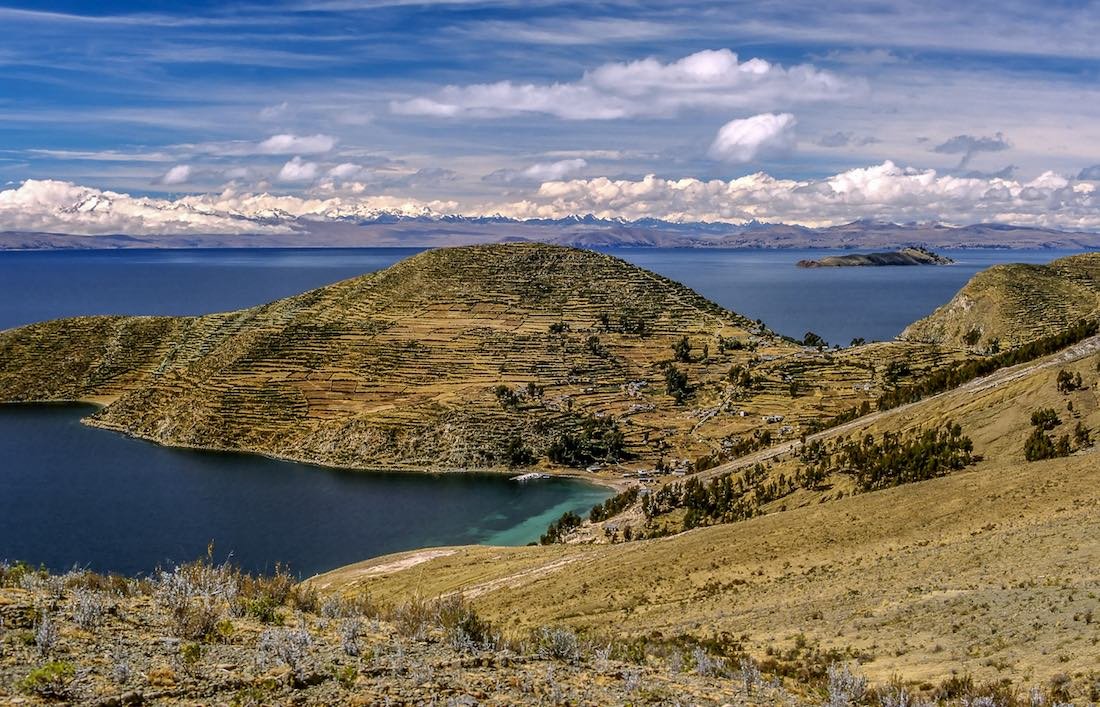 The high altitude of Lake Titicaca blesses the surrounding area with remarkably clear air and water.
As part of an endorheic basin, Titicaca collects and retains rain and melt-water while allowing virtually no outflow.
The lake is fed by five major river systems and the shimmering glaciers surrounding the Altiplano.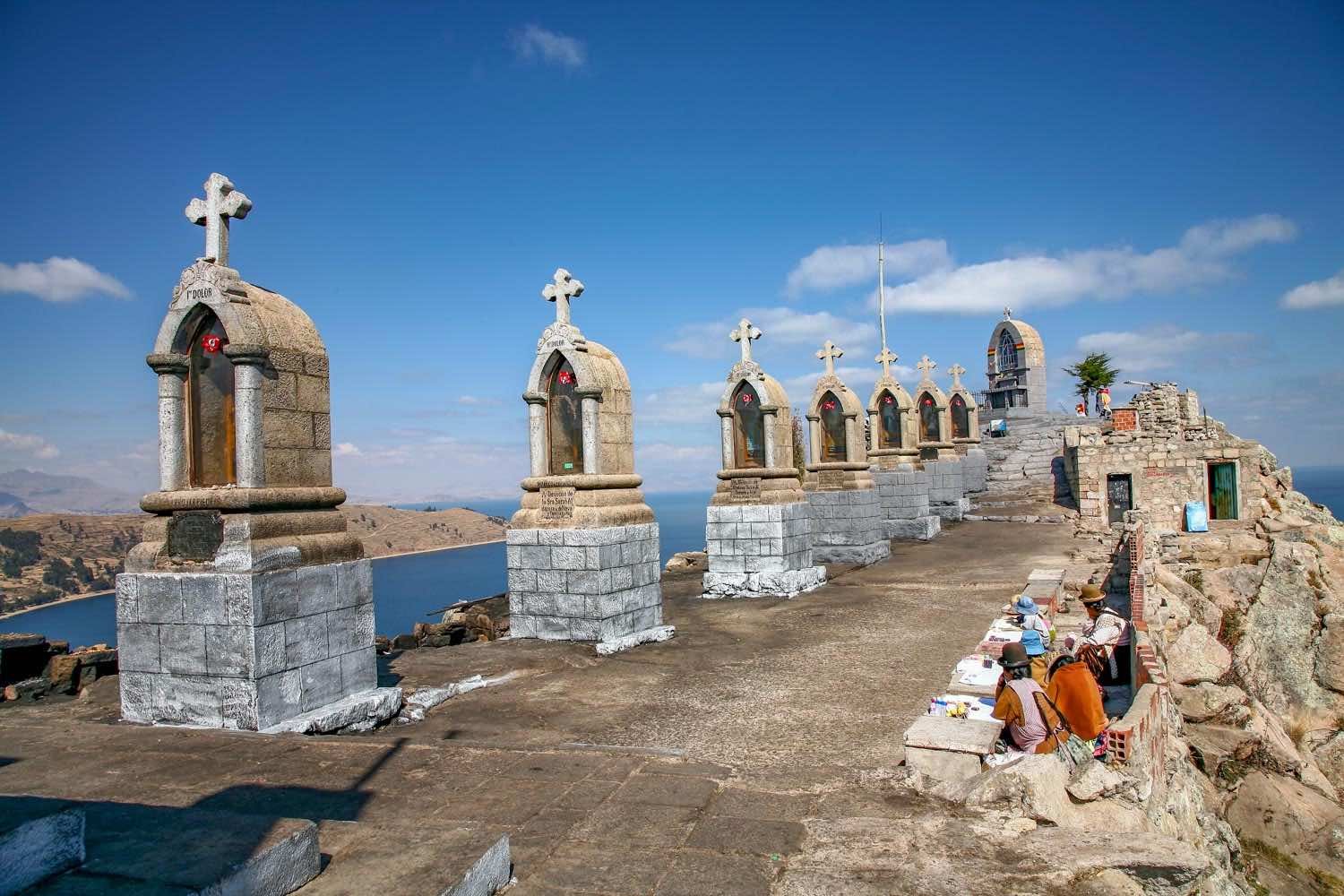 A temple, terraces, walls, and roads found below the water's surface beckon the conclusion that lake levels were lower in Inca times.
Titicaca is home to 41 natural islands and countless floating islets.
Isla del Sol and Isla de la Luna
On the Bolivian side of the lake, Isla del Sol and Isla de la Luna each played important roles in the Inca creation drama.
Isla del Sol features over 180 ruins, while Isla de la Luna houses an Inca convent for Virgins of the Sun.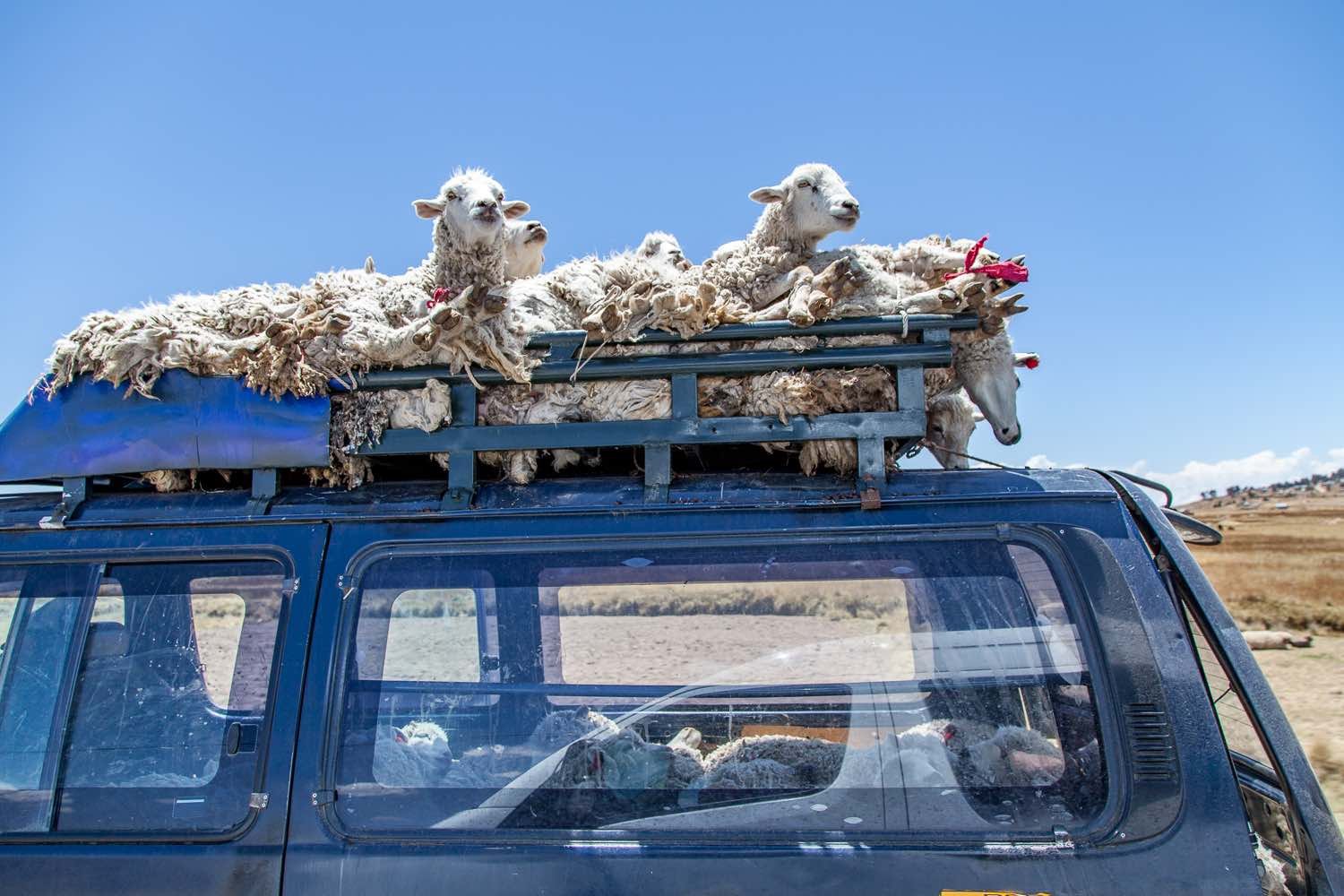 Copacabana Festivals
The principal town on the Bolivian side of the lake is Copacabana, famous for its 16th-century Basilica of Our Lady of Copacabana— the shrine of Bolivia's patron saint.
Cocacabana hosts several annual festivals and pilgrimages:
March / April Holy Week
Bolivian Independence Day (August 6th)
Festival Of The Cross (early May)
February's Raucous Fiesta De La Virgen De Candelaria (parties, parades and bullring bravado)
On the Peruvian side of the lake, the Uros people build floating islands and boats out of cut totora reed.
When a couple marries, tradition dictates a part of the parents' island may be cut off and presented as a wedding gift.
Taquile Island
Neighboring residents of Taquile Island maintain both traditional lifestyles and dress.
Their highly-prized, back-loomed textiles are available for purchase at the island's cooperative store.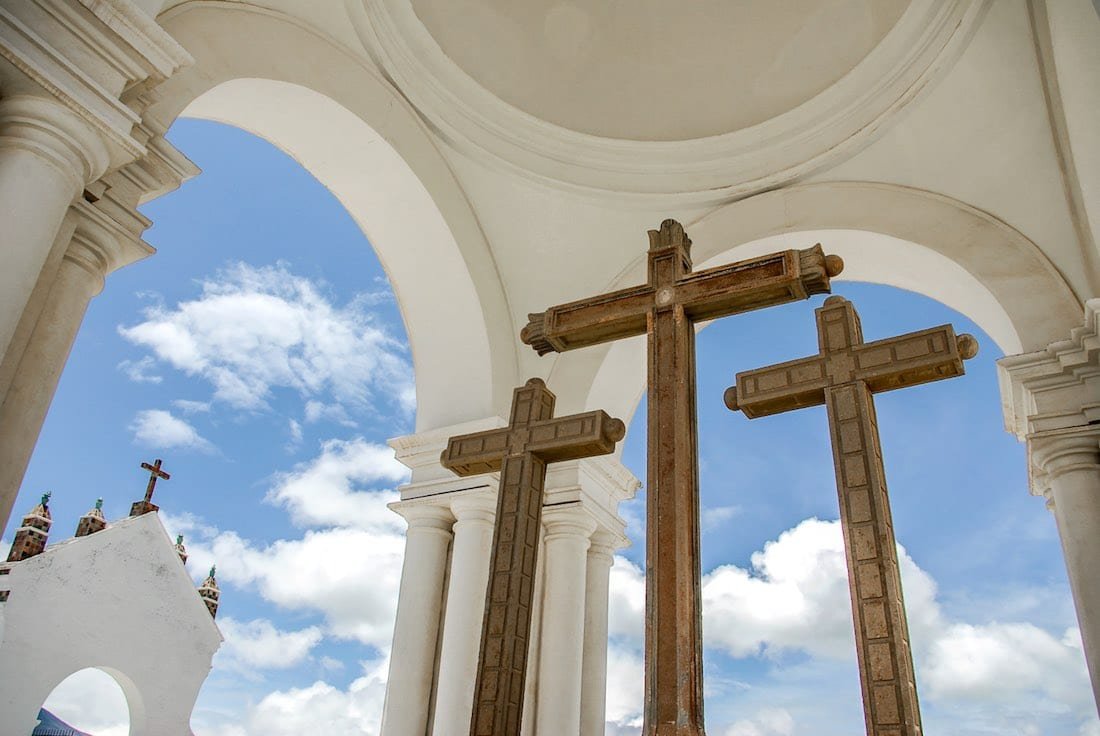 Over the last decade, several high-quality hotels opened around Lake Titicaca, primarily along its Peruvian shore.
Suasi Island
One of the more notable examples is found on the privately-owned Suasi Island, where relaxing days are crowned by breathtaking sunsets and brilliant stars.
The Titicaca region can be reached by air (flights to Juliaca, Peru or La Paz, Bolivia), by train, and by road.
The climate is consistently cool and clear year-round. The drive from La Paz to Copacabana takes about 2.5 hours.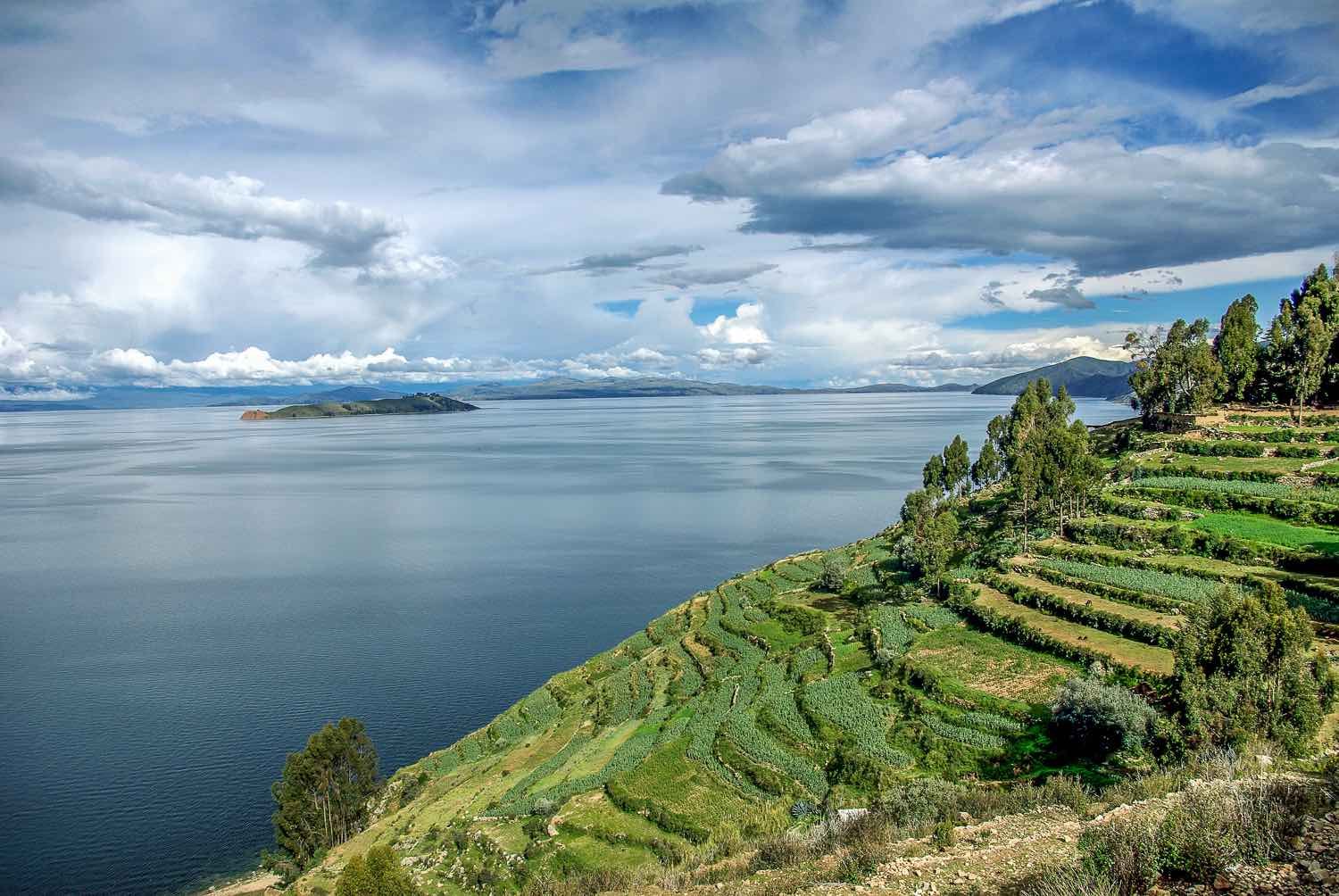 LANDED arranges personalized travel in Bolivia and throughout South America. When you travel with us, you'll be relaxed, prepared, and delighted. In fact, more than 90% of our business is repeat or referral. Speak with one of our expert travel planners today at 801.582.2100. Soon, you'll have LANDED.
"The poetry of the earth is never dead."
John Keats
PERFECT

Could not have been more pleased.  This was the trip of a lifetime for our family.  Thank you!
GO WITH LANDED

If you're planning to travel, go with LANDED. You won't be disappointed.
AMAZING ADVENTURE

The whole rhythm of the trip was perfect, and leaving one place for the next worked perfectly. This trip definitely made me want to experience other great spots in South America.
TRIP OF A LIFETIME

The locations were amazing. Your on-the-ground team was fantastic–knowledgeable and accommodating. Beautifully organized.
ABSOLUTELY AMAZING

The best guide I've ever had anywhere in the world. Top notch talent.
GREAT SERVICE

You were a great help in planning–ensuring that I was staying at the right places and enjoying the type of activities we love–and the follow up was incredible.
YOU GOT TO KNOW US

Exactly the bonding and sharing experience we'd hoped for. The rhythm, variety, and tone was spot on. With effective listening skills, you built a good picture of what we wanted–more complicated than "just" luxury. The result was a great trip, one made just for us.
BEST EVER

Excellent attention to detail. You listened carefully, asked the right questions, and customized with just the right balance. Superb guides. We felt relaxed and pampered all the way. You'll plan our next trip.
FANTASTIC EXPERIENCE

Not a single thing on the itinerary that we would change.  The guides were knowledgeable, friendly, and prompt.  The hotels were beautiful, the food delicious and the pace of the activities was perfect for us.
DO IT!

In short, our trip was amazing. Thanks so much for your constant assistance and thorough planning.
PERFECT

The planning, service and execution of the trip was flawless – thank you!
EXCELLENT

LANDED was helpful and knowledgeable, making our trip a memorable one.  I will use your services in the future as I continue to explore Central & South America.
A VERY WELL ORGANIZED DREAM

Your patience with my questions and concerns during the planning stage was remarkable.
THANK YOU

You actually got to know us, which made it possible to know just what we like. You promised the best trip ever and you kept your promise.
ENTIRELY AMAZING

Your recommendations were well thought out. We thoroughly enjoyed our honeymoon. Thank you!
THE ULTIMATE GUIDE

LANDED is the ultimate. You helped us make the most out of a week's time.
DIDN'T MISS A THING

We zip-lined, rafted, sailed, and surfed. The contacts were professional and courteous. We don't want to be back at work. Thank you for all of the work you did to set up this trip.