Tiwanaku: Akapana & Beyond
Tiwanaku is the modern name given to an ancient, vast civilization, predating the Inca by more than 2,000 years.
Through trade and colonization, the culture's influence spread into present-day Peru, eastern Bolivia, and northern Chile.
Tiwanaku's ceremonial center— the legendary capital of the bearded creator god Viracocha—sits on a plain that was once the eastern shore of Lake Titicaca.
Although this area may have been inhabited as early as 1500 BC, Tiwanaku urbanized most rapidly from 600 AD to 800 AD.
At its peak, the city covered 2.5 square miles and may have supported 30,000 inhabitants.
Suka Kollu Agricultural Technique
The city's growth was partly due to its use of the hyper-productive suka kollu (flooded-raised field) agricultural technique.
However, after centuries of prosperity, prolonged drought brought cultural collapse around 1000 AD.
Within another 200 years, Tiwanaku was completely abandoned.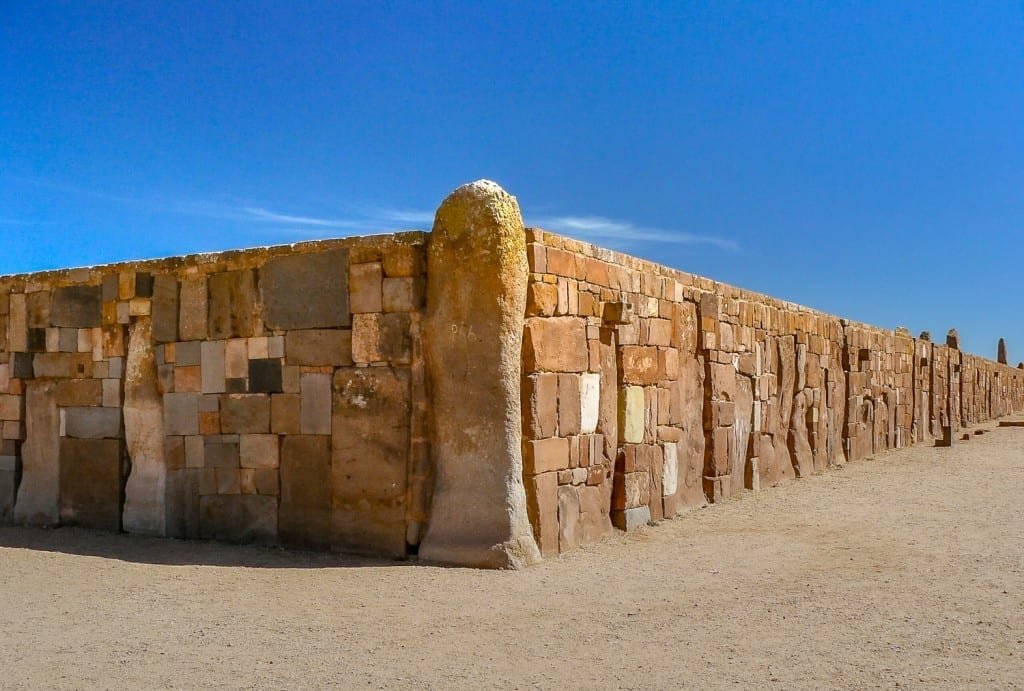 Some authorities speculate that the Uros people of Titicaca are direct descendants of the Tiwanaku people.
Numerous archeologists agree that elements of Tiwanaku culture were assimilated into Inca cosmology and civic structure.
Ancient Temples, Tombs, Monoliths and Aqueducts
Only about 6% of Tiwanaku's original limits have been excavated.
The portions that are visible reveal complex mathematics and astounding effort. Highlights include temples, tombs, monoliths, and aqueducts.
This ancient ruin site's structures are largely constructed of massive red sandstone and green andesite block hewn from quarries up to 55 miles from the site.
Some of these blocks weigh upwards of 145 tons.
Akapana: Tiwanaku's Iconic Pyramid
Chief among Tiwanaku's structures is the Akapana, a stepped, pyramidal structure measuring 843 feet east-west and 633 feet north-south.
Its highest-level towers 54 feet above the surrounding plain.
Akapana's top course is studded with carved stone tenons, representing human and puma heads.
Evidence of Ritual Sacrifice
Numerous human skulls have been excavated here; suggesting ritual sacrifice.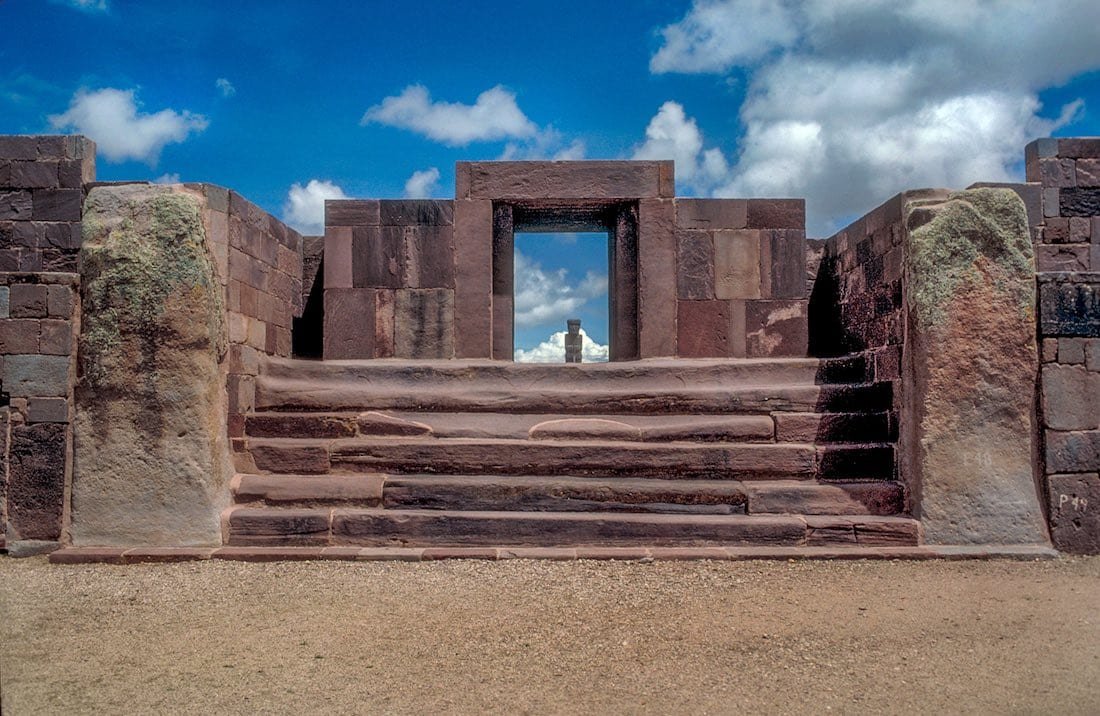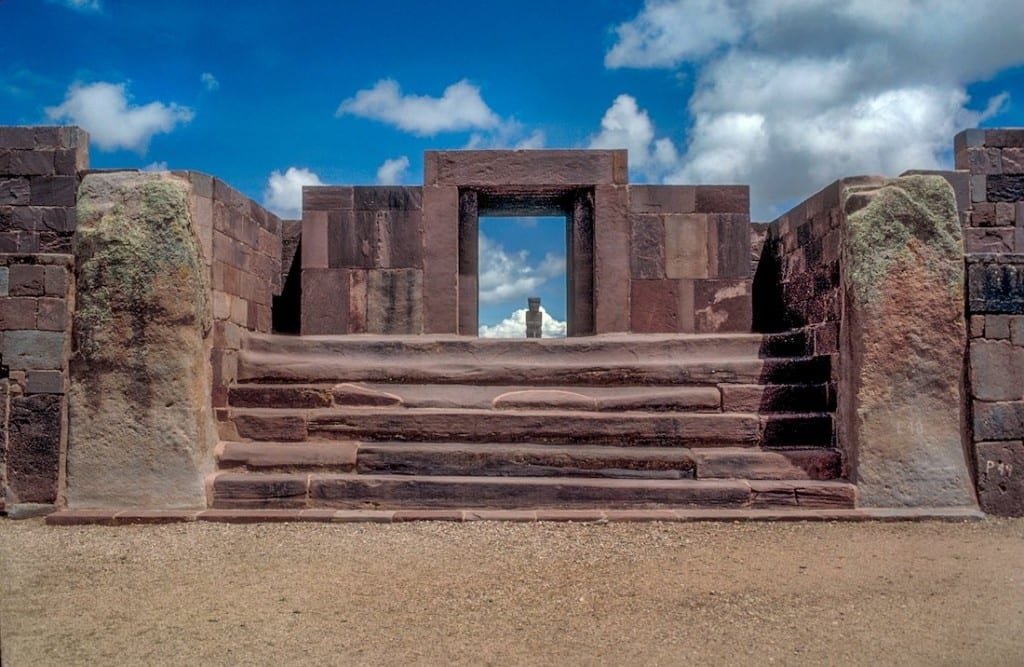 The Kalasasaya: Tiwanaku's Stopped Stones
Northwest of the Akapana, sits an elevated courtyard structure known as the Kalasasaya.
Measuring approximately 426 feet by 393 feet, the Kalasasaya incorporates some of the most iconic monoliths and gates at Tiwanaku.
Notable mentions at the Kalasasaya include:
The Gateway of the Sun
El Fraile (Priest Statue)
The Ponce Monolith
Some structures at Tiwanaku are still under excavation, allowing visitors to observe the work in progress.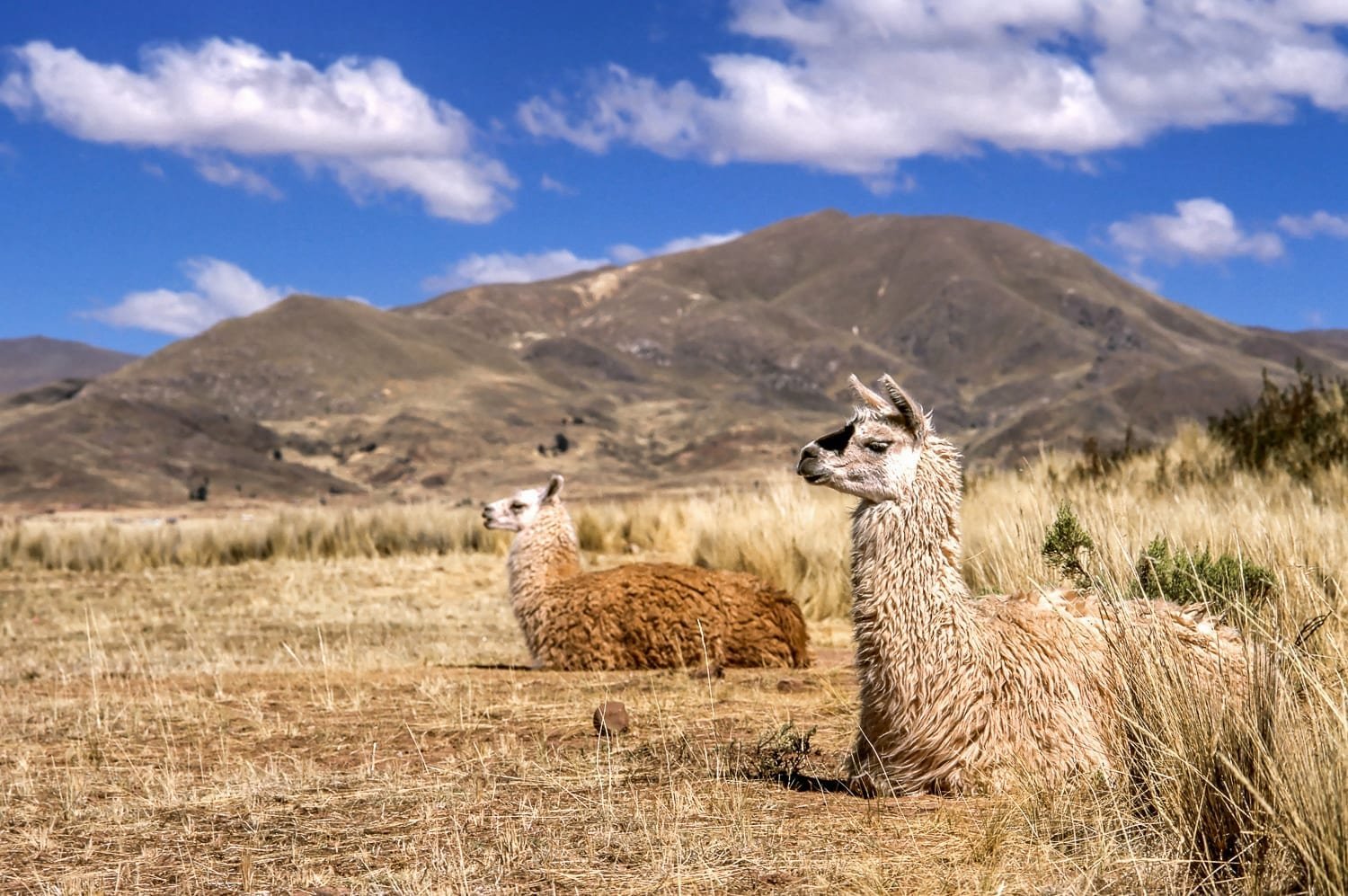 The Semi-Subterranean Temple
The Semi-Subterranean Temple is famous for its carved faces, perhaps signifying conquered peoples.
Several other temple, palace, and tomb complexes can also be visited, in addition to the site's small museum and visitors center.
National Archeological Museum and Museum of Precious Metals
Some of the most interesting artifacts excavated from Tiwanaku can be found in La Paz's Museum of Precious Metals and National Archeological Museum.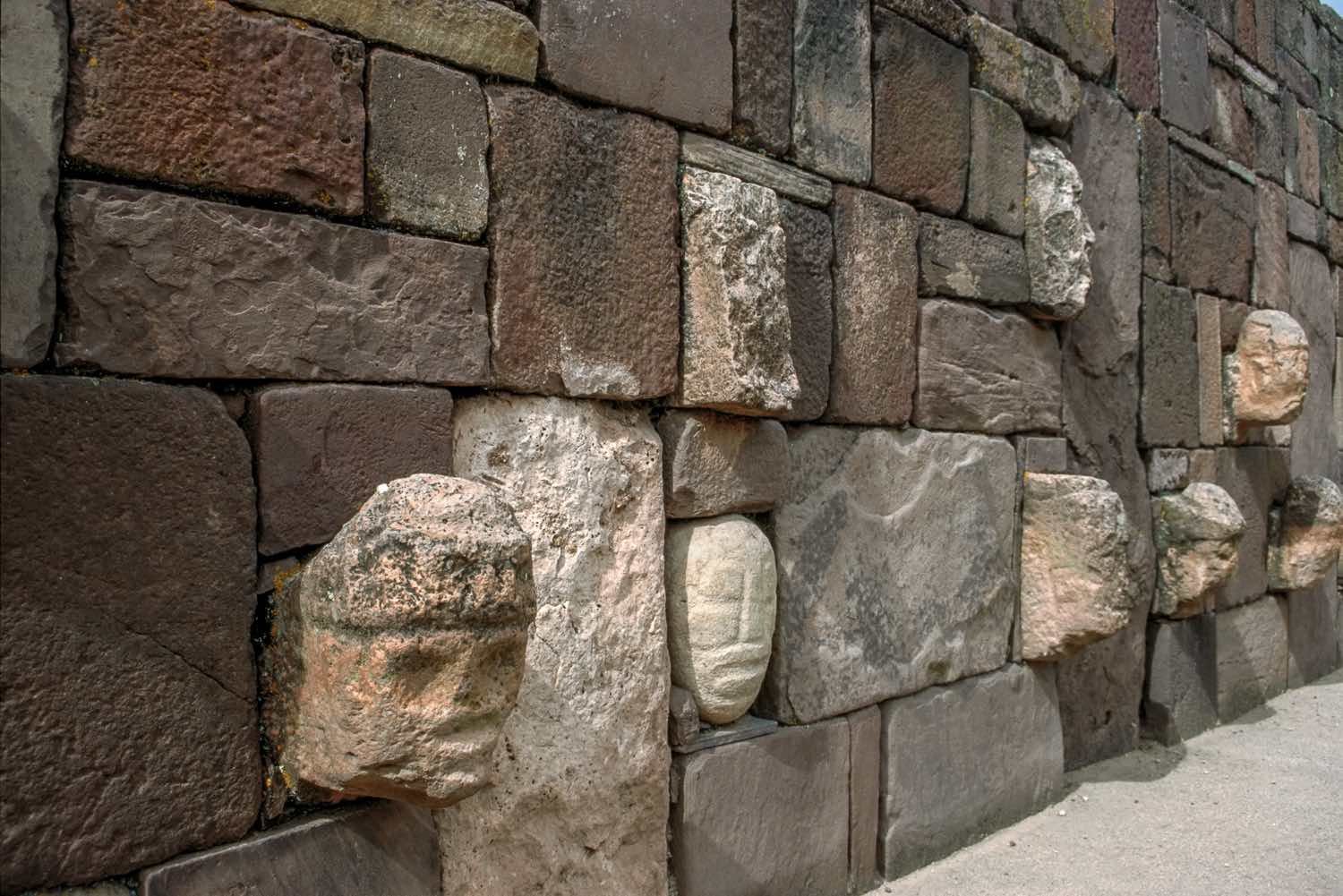 Every June 21st (winter solstice in the Southern Hemisphere) the Aymara New Year or Machaq Mara is celebrated at here.
Smaller, more traditional celebrations are held on December 21 (summer solstice) and the March and September equinoxes.
Getting to Tiwanaku
Tiwanaku is located approximately one hour (44 miles) west of La Paz and 20 minutes (12 miles) east of Lake Titicaca.
LANDED arranges privately-guided tours of Tiwanaku from La Paz and the Titicaca region.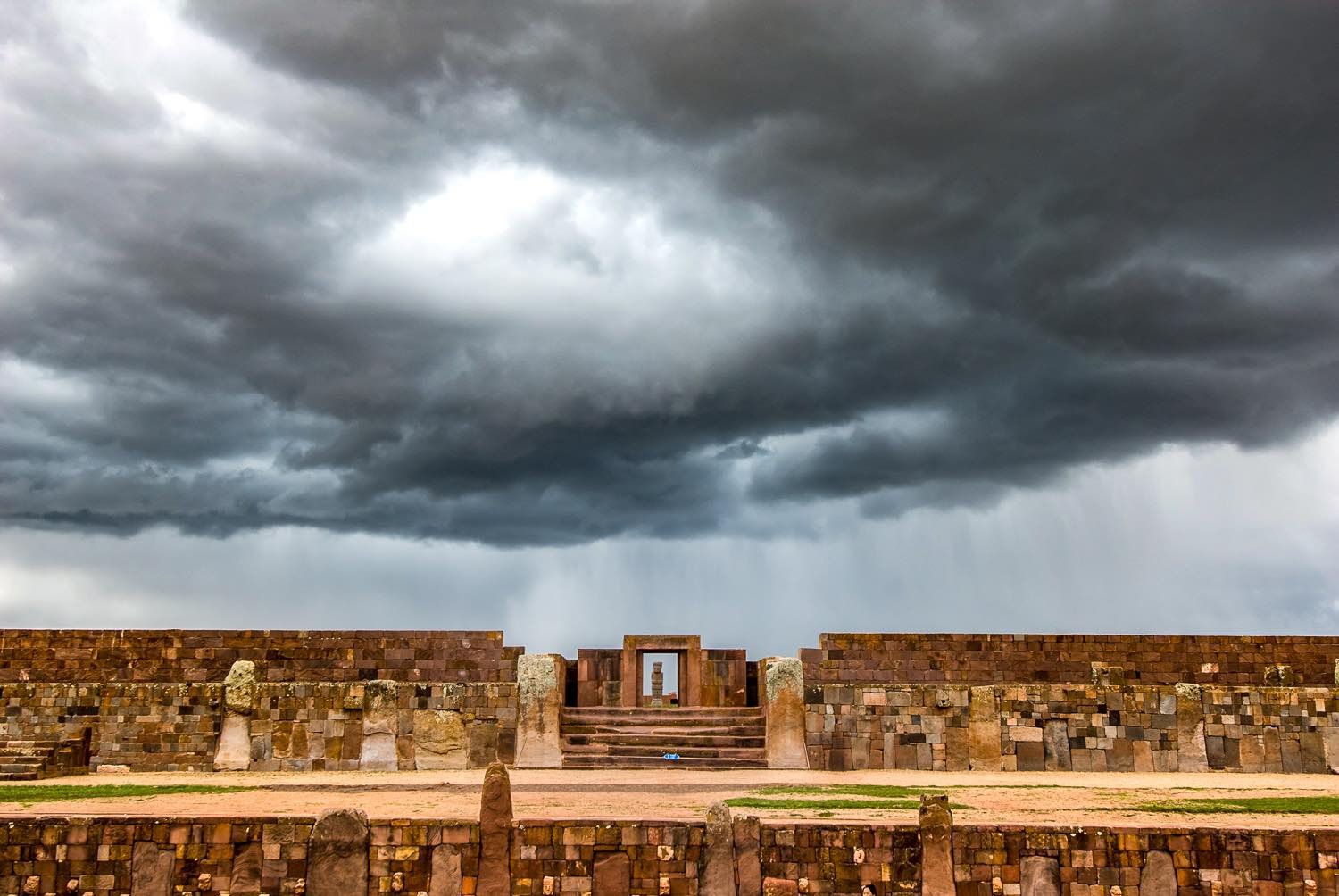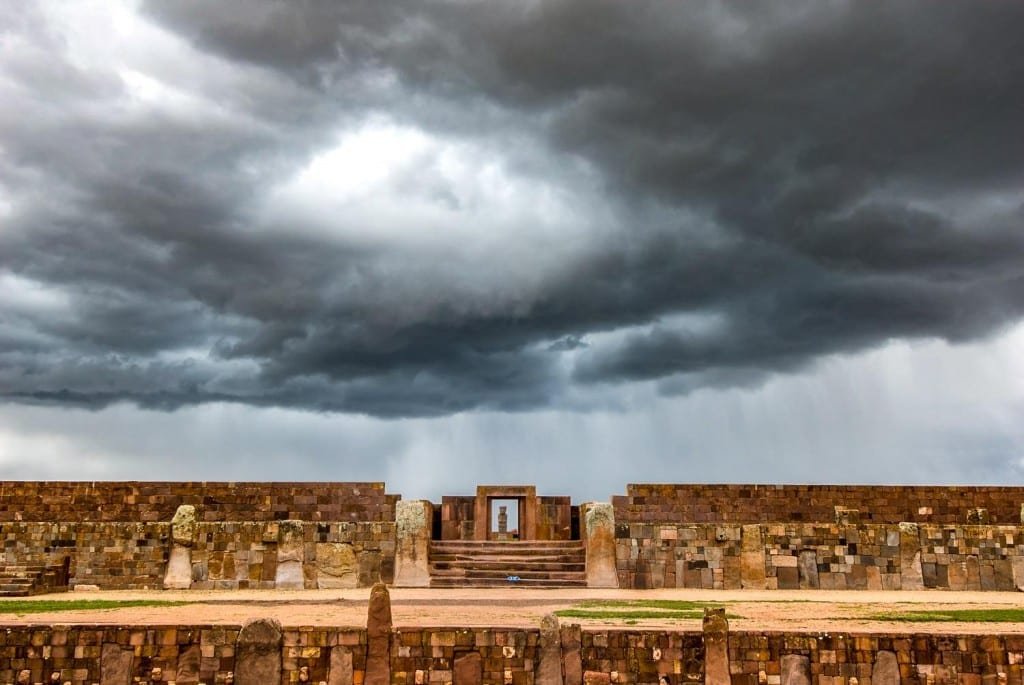 LANDED arranges personalized travel in Bolivia and throughout South America. We organize luxury accommodation, private transportation, and tours with expert guides. Speak with a travel planner today at 801.582.2100. We'll take care of the details.
"I do love these ancient ruins. We never tread upon them, but we set Our foot upon some reverend history."
John Webster
PERFECT

Could not have been more pleased.  This was the trip of a lifetime for our family.  Thank you!
GO WITH LANDED

If you're planning to travel, go with LANDED. You won't be disappointed.
AMAZING ADVENTURE

The whole rhythm of the trip was perfect, and leaving one place for the next worked perfectly. This trip definitely made me want to experience other great spots in South America.
TRIP OF A LIFETIME

The locations were amazing. Your on-the-ground team was fantastic–knowledgeable and accommodating. Beautifully organized.
ABSOLUTELY AMAZING

The best guide I've ever had anywhere in the world. Top notch talent.
GREAT SERVICE

You were a great help in planning–ensuring that I was staying at the right places and enjoying the type of activities we love–and the follow up was incredible.
YOU GOT TO KNOW US

Exactly the bonding and sharing experience we'd hoped for. The rhythm, variety, and tone was spot on. With effective listening skills, you built a good picture of what we wanted–more complicated than "just" luxury. The result was a great trip, one made just for us.
BEST EVER

Excellent attention to detail. You listened carefully, asked the right questions, and customized with just the right balance. Superb guides. We felt relaxed and pampered all the way. You'll plan our next trip.
FANTASTIC EXPERIENCE

Not a single thing on the itinerary that we would change.  The guides were knowledgeable, friendly, and prompt.  The hotels were beautiful, the food delicious and the pace of the activities was perfect for us.
DO IT!

In short, our trip was amazing. Thanks so much for your constant assistance and thorough planning.
PERFECT

The planning, service and execution of the trip was flawless – thank you!
EXCELLENT

LANDED was helpful and knowledgeable, making our trip a memorable one.  I will use your services in the future as I continue to explore Central & South America.
A VERY WELL ORGANIZED DREAM

Your patience with my questions and concerns during the planning stage was remarkable.
THANK YOU

You actually got to know us, which made it possible to know just what we like. You promised the best trip ever and you kept your promise.
ENTIRELY AMAZING

Your recommendations were well thought out. We thoroughly enjoyed our honeymoon. Thank you!
THE ULTIMATE GUIDE

LANDED is the ultimate. You helped us make the most out of a week's time.
DIDN'T MISS A THING

We zip-lined, rafted, sailed, and surfed. The contacts were professional and courteous. We don't want to be back at work. Thank you for all of the work you did to set up this trip.