Troncoso: World-Class Design
Despite recent waves of international attention and an influx of world-class design talent, Trancoso hasn't lost its head.
This remains a place where one can truly escape, enjoying precious tranquility and splendid isolation. Founded in the 16th century, Trancoso is still a coastal fishing village at heart.
Horses wander along the sandy streets, soccer games form spontaneously at dusk, and paper lanterns float above garden cafés.
In the evening, everyone gathers around the Quadrado—the grassy rectangle serving as the town square and community living room.
White and Gold Beaches
Trancoso's beaches are long, wide stretches of white and gold sand, intermittently backed by red sandstone bluffs and coconut palms.
At low tide, the outlying reefs transform the shoreline of nearby Praia do Espelho into a smooth-as-glass natural swimming pool. Some beaches, Itacana included, are perpetually crowd-free.
Others—such as Praia dos Nativos—pulse until dawn with sand-floored beach bars.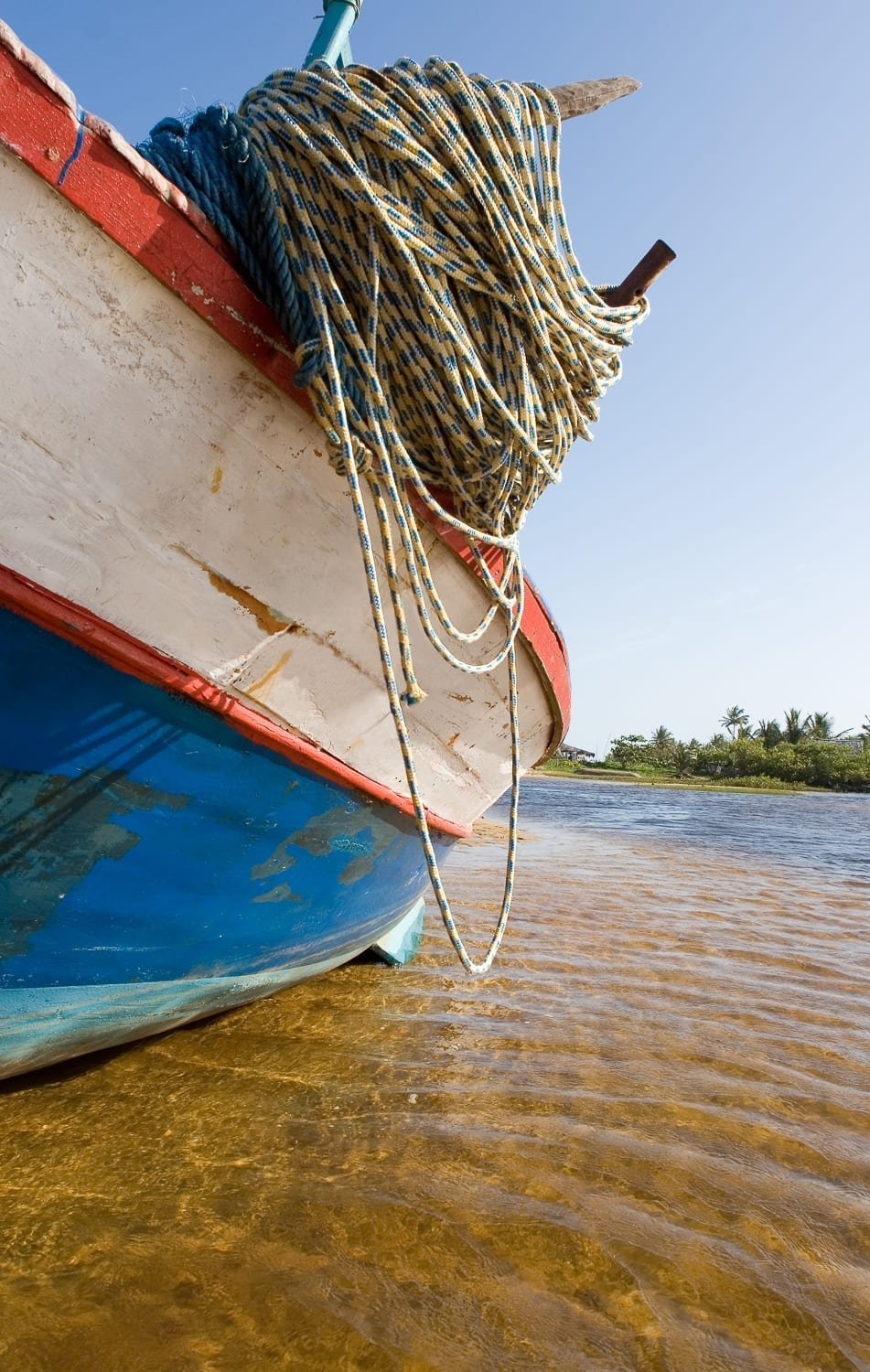 Carnival and New Years Eve
Carnival and New Years are peak seasons; when well-heeled urbanites from Sao Paulo, Salvador, and Rio escape the city to party in the relative exclusivity of Trancoso.
From October to May temperatures range from the high 80s to low 70s.
The "cool" months of June to September mark low season, with average temperatures from 80° F to 65° F and not a Paulistano in sight.
Whale Watching Season
Whale watching season is July to October. Year-round, visitors should expect refreshing ocean breezes and sunny skies.
Precipitation rarely exceeds four inches per month (although that may all come in one cloudburst).
Getting to Trancoso
Trancoso can be reached by land from Porto Seguro; just one hour to the north.
Porto Seguro receives direct daily flights from Rio de Janeiro (one hour), Salvador (one hour), and Sao Paulo (90 minutes).
LANDED can arrange private jet and helicopter charters upon request.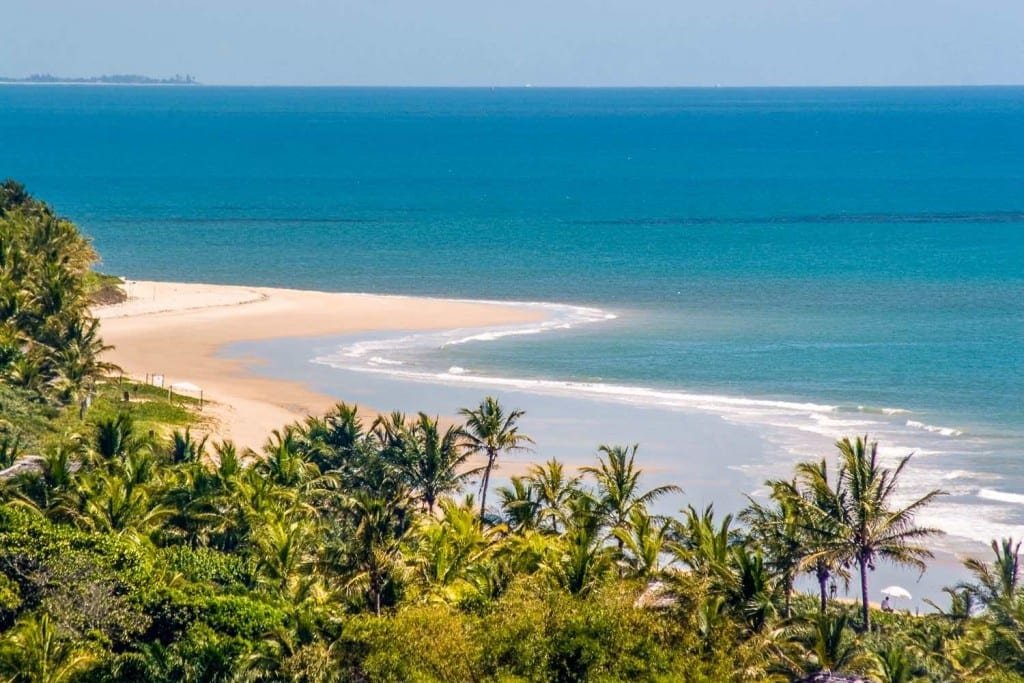 LANDED arranges personalized travel in Brazil and throughout South America. We're in the business of making your leisure travel dreams reality. We arrange yacht charters, private guided tours, private air travel and the highest standard of luxury accommodation, so you can focus on what matters most: making memories that will last a lifetime. Give us a call at 801.582.2100.
"The pursuit, even of the best things, ought to be calm and tranquil."
Marcus Tullius Cicero
GO WITH LANDED.

Could not have been more pleased.  This was the trip of a lifetime for our family.  Thank you!
IF YOU LIKE TO TRAVEL.

What an amazing adventure we have had.  Many thanks to you for putting it together. The whole rhythm of the trip was perfect, and leaving one place for the next worked perfectly. This trip definitely made me want to experience other great spots in South America as the people have been wonderful and the places incredible. Wish we had a month to really explore.  Everybody in the family had a great life experience. Thanks again!
DO IT.

One of our best trips ever, made excellent by LANDED's attention to detail. When planning the trip our travel planner listened to us carefully, asked the right questions, and customized the trip to have just the right balance of adventure and city sights for us. The guides, drivers, and "handlers" were superb. The hotels were top notch. We felt relaxed and pampered all the way. Will definitely look to LANDED to plan our next trip to South America.
Absolutely amazing. Thanks again John. Carlos was the best guide I've ever had anywhere in the world. Top notch talent.
We returned yesterday from our trip and I wanted to let you know that it was absolutely amazing!  There is not a single thing on the itinerary that we would change.  The guides were knowledgeable, friendly, and prompt.  The hotels were beautiful, the food delicious and the pace of the activities was perfect for us. Thank you so much for making our trip such a fantastic experience.
In short, our trip was amazing, and, as we had hoped, the Inca civilization was fascinating to us. Thanks so much for your constant assistance and thorough planning.
The planning, service and execution of the trip was flawless – thank you for making it perfect!
LANDED's services were excellent. You were helpful and knowledgeable, making our trip a memorable one.  I will use your services in the future as I continue to explore Central & South America.
It was like being in a very well organized dream. Your patience with my questions and concerns during the planning stage was remarkable.
I've never had such great service from a tour operator. Not only were you a great help on the planning-insuring that I was staying at the right places and enjoying the type of activities we love-but the follow up was incredible. Your team checked in with us several times during the trip to confirm that everything was going well, and that the guides you assigned were satisfying us. It's one thing to get a "thank you card" or a "hope your trip was great" note after you're back, but to insure that it's going well during the trip is a welcome first! I look forward to working with you again on a another trip.
You actually got to know us, which made it possible to know just what we like. You promised the best trip ever and you kept your promise.
The entire trip was amazing. Both the hotel & restaurant recommendations were well thought out and helped us thoroughly enjoy our honeymoon.
LANDED is like the ultimate virtual guide, suggesting the high points and helping us get the most out of a week's time.
We had a great time, and didn't miss anything. We zip-lined, rafted, sailed and surfed. The contacts and drivers were professional and courteous. We don't want to be back at work. Thank you for all of the work you did to set up this trip.