Veraguas: Rich History
As the only Panamanian province with coasts facing both oceans, Veraguas is rich in history and natural variety.
Columbus visited the Caribbean Coast on his fourth voyage, but it took the Spanish more than two decades to establish a permanent foothold here.
Today, the north remains densely forested and sparsely populated—most settlements are home to indigenous Ngöbe-Buglé communities.
Santiago: Panama's Provincial Capital
The south is infinitely more accessible, warmly welcoming visitors to quiet towns, idyllic beaches, and pristine islands.
Santiago, the provincial capital, is located on the Interamerican Highway, 160 miles west of Panama City.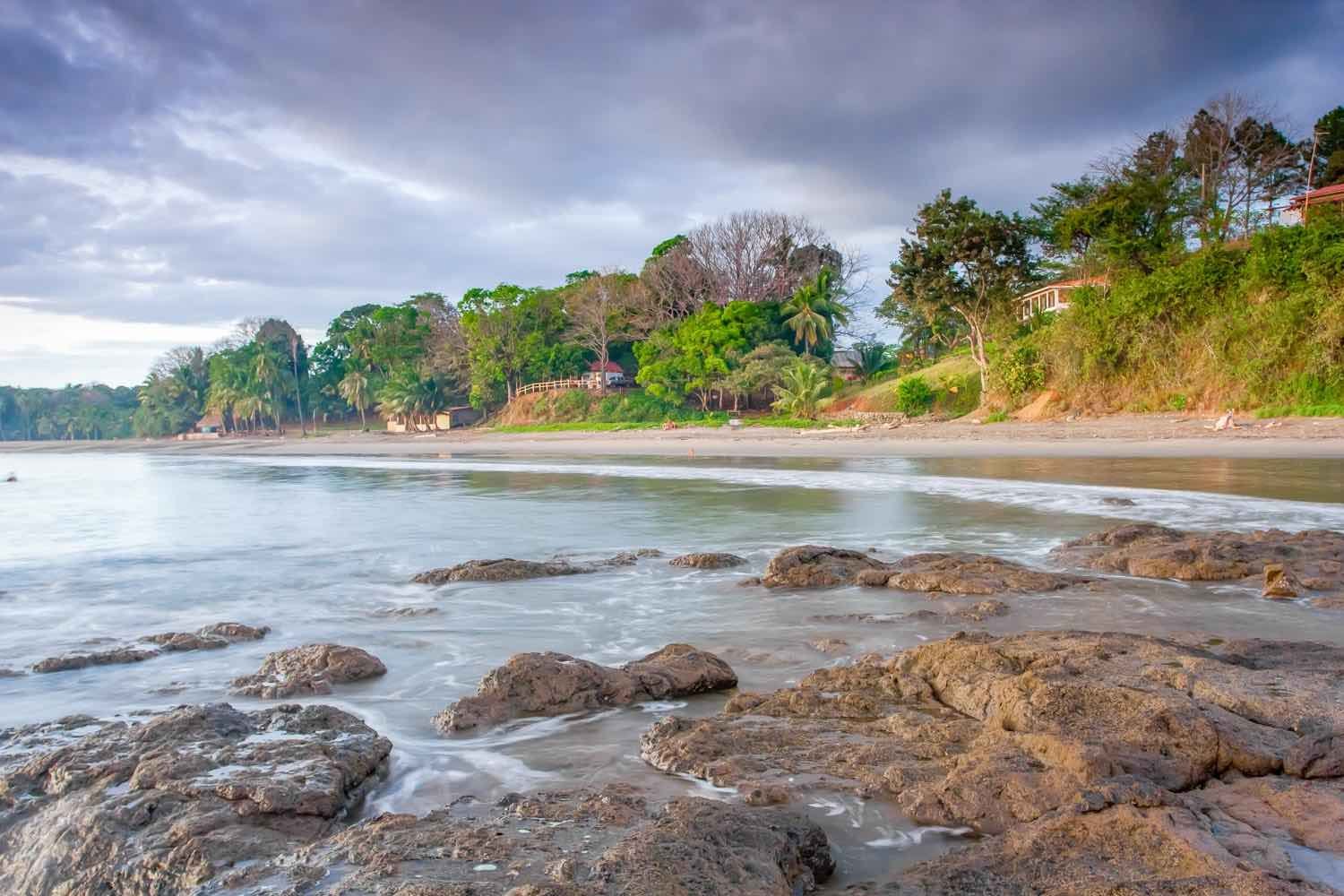 Santiago is the region's commercial center and the site of Panama's main teacher education facility.
Atalaya and San Francisco de la Montaña: Religious Festivals & Ornate Churches
Renowned for its architecture and richly painted murals, Normal School trains high school graduates to be teachers; educating students in the norms of pedagogy and curriculum.
Outside the city, the towns of Atalaya and San Francisco de la Montaña are known for their religious festivals and ornately decorated churches.
Roughly 35 miles north of Santiago, the mountain town of Santa Fé is famous for the production of rich, shade-grown coffee.
Santa Fé Orchids
Orchids also thrive here, displayed at the local Orquedario.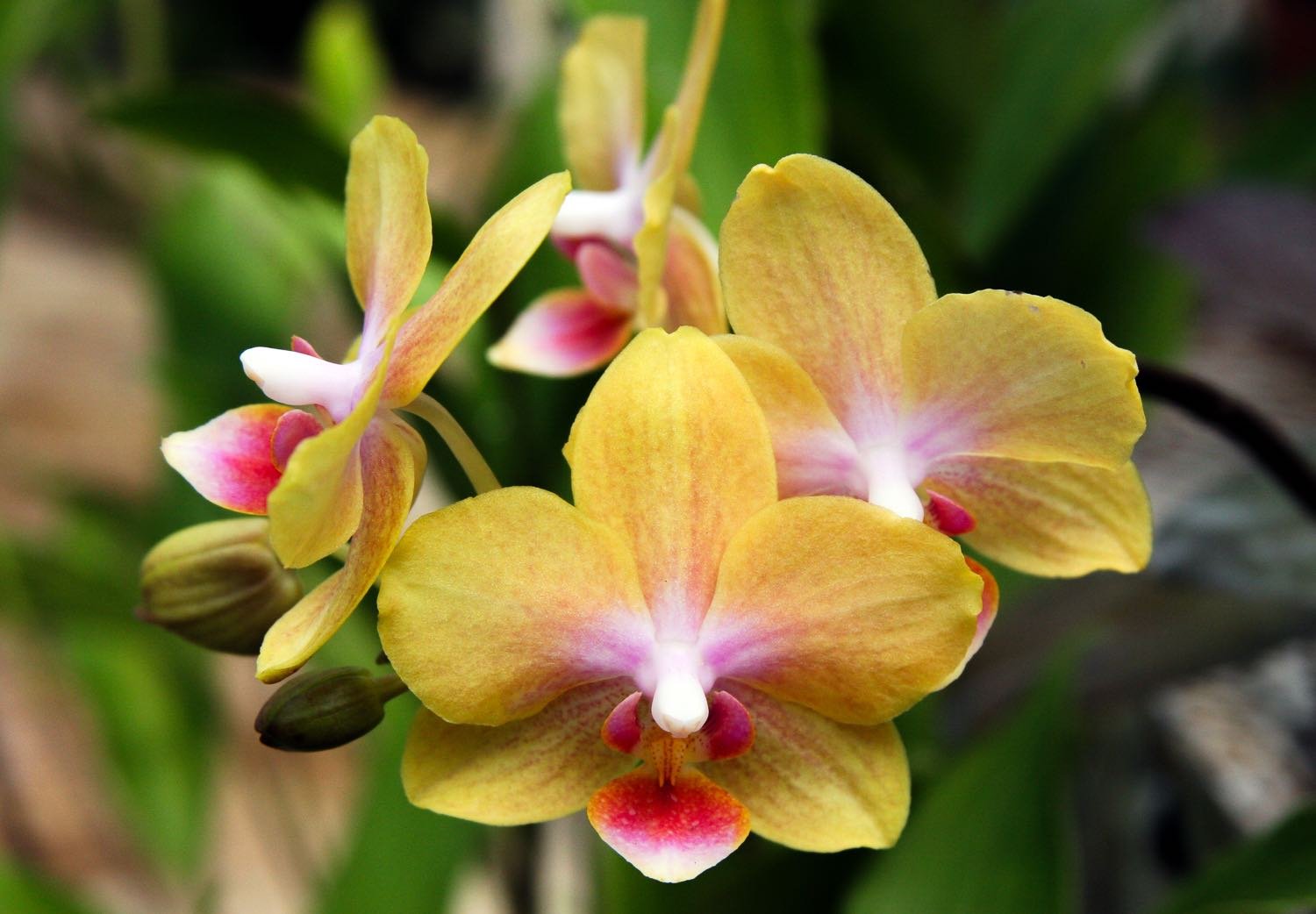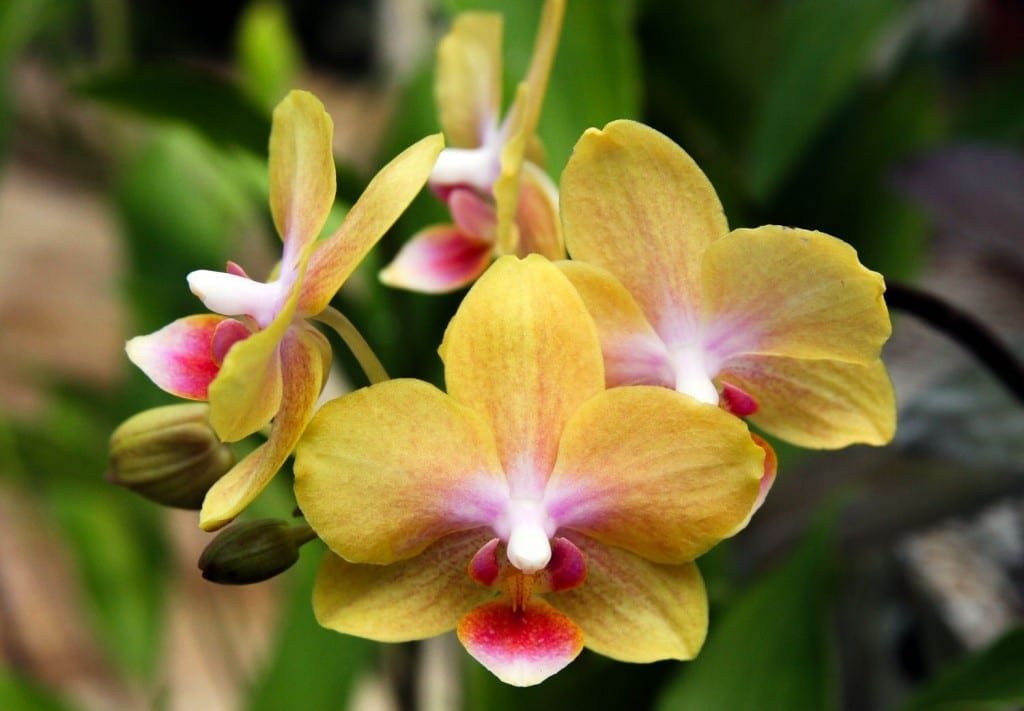 Even more orchids can be purchased at the central market, alongside textiles hand-stitched by Ngöbe-Buglé artisans.
Santa Fé de Veraguas National Park & The Gulf of Montijo: Wildlife Watching & Sport Fishing
Santa Fé de Veraguas National Park, located in the mountains surrounding the town, is home to:
Over 350 Orchids
Around 400 Bird Species
Tapirs
Sloths
A Crayon Box of Colorful Frogs.
Hiking, birdwatching, and whitewater rafting are among the favorite activities at Santa Fe de Veraguas.
Roughly twenty miles south of Santiago, the Gulf of Montijo is one of the country's most important estuaries.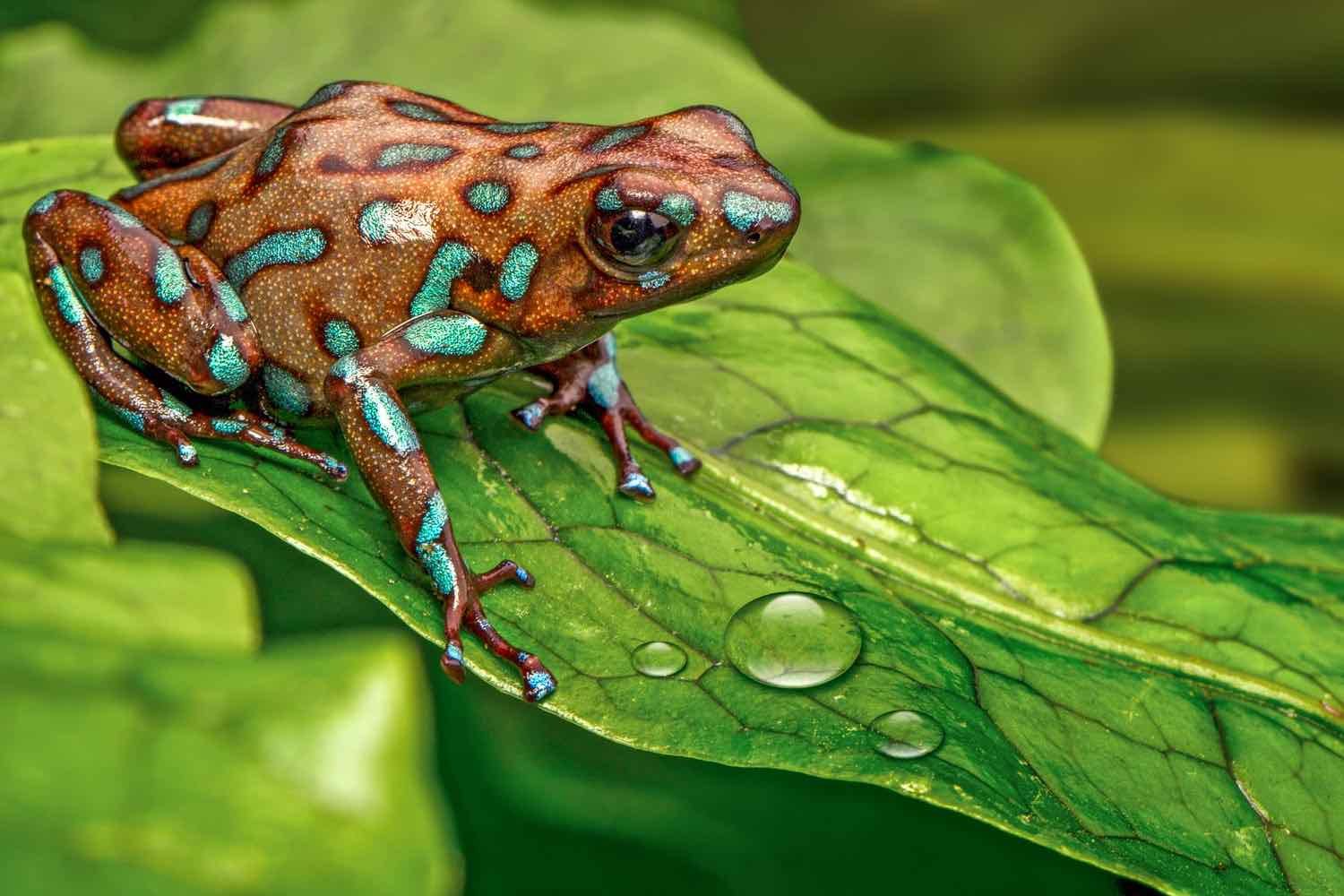 Migratory shorebirds, herons, pelicans and frigate birds nest or winter in the Gulf of Montigo in great numbers.
Gulf of Montigo Sport Fishing
The Gulf of Montigo is also a popular sport fishing ground. More than fifty species are caught and released here, including:
Black Marlin
Blue Marlin
Roosterfish
Wahoo
Sailfish
On half and full-day charter cruises, visitors can also encounter killer whales, sea lions, and sea turtles.
Surfing Playa Santa Catalina
At the western tip of the gulf, Playa Santa Catalina is gaining a reputation for its consistent surf and uncrowded black sand beaches.
Santa Catalina's waves arrive in powerful barrels, with swells of four to fifteen feet. The breaks continue at Playa El Estero, just east of town and across the river.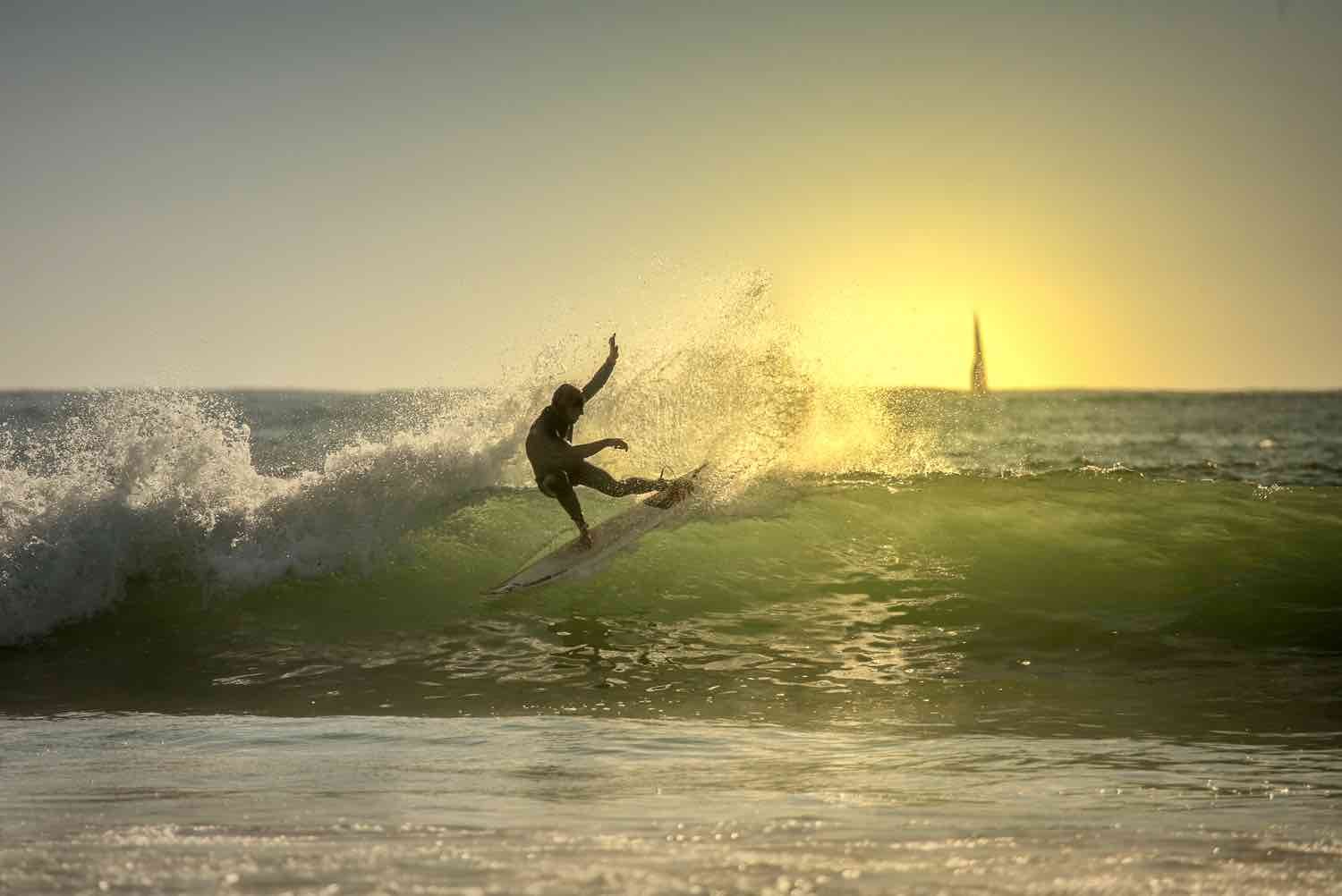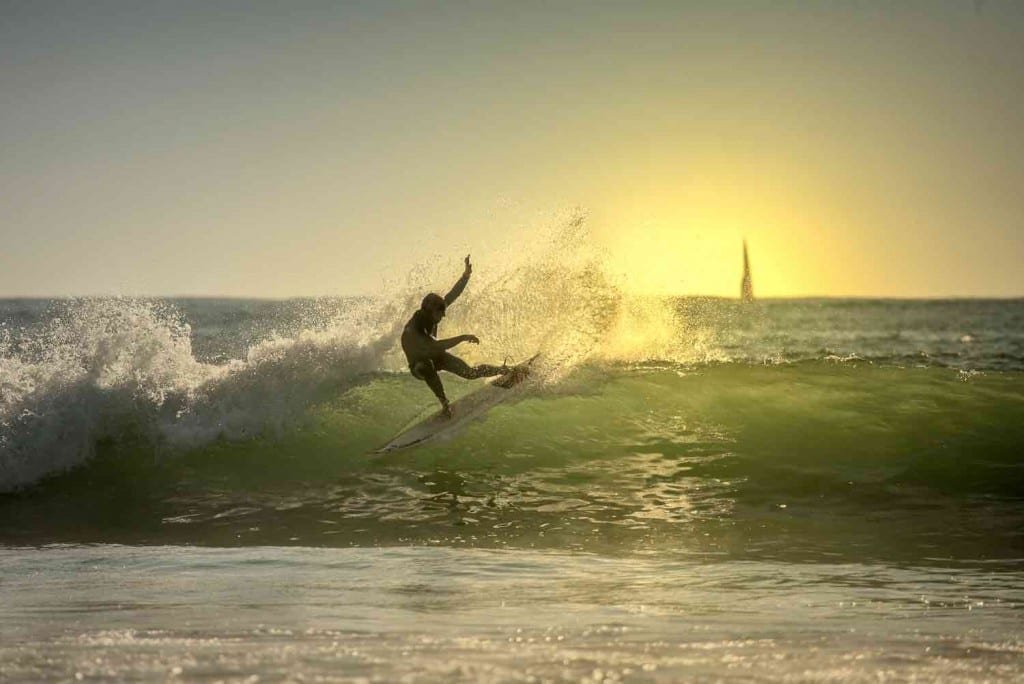 Here the waves are steady, approachable, and ideal for body surfing or beginning boarders.
Coiba Island: Tropical Paradise
From Puerto Mutis on the Gulf of Montijo, dive boats launch for the three-hour journey to Coiba Island—a 650,000-acre tropical paradise, surrounded by clear waters and vibrant sea life.
The island split away from the mainland approximately 18,000 years ago, evolving unique flora and fauna.
Coiba served as a penal colony from 1919 to 2004, effectively protecting around 80% of its landmass from human development.
Today, the island is home to a few rangers, outnumbered by scarlet macaws and an endemic sub-species of spider monkey.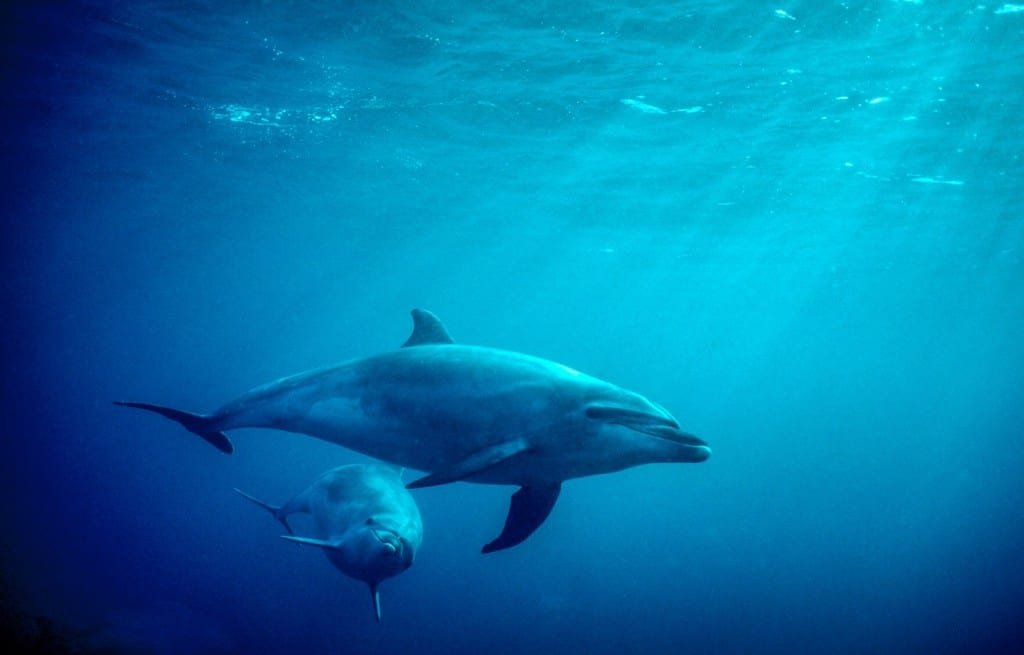 Island National Marine Park
In addition to Coiba, the Island National Marine Park national park protects 37 other islands and the surrounding waters.
Multi-day cruises to Island National allow visitors to dive with manta rays, whale sharks, and other pelagics.
Twenty-three cetacean species have been identified here to date, including dolphins, humpback and sperm whales.
Island National Marine Park was declared a UNESCO World Heritage Site in 2005.
LANDED arranges luxury accommodations and private transportation to Coiba Island and mainland Veraguas Province. Vacations here can be easily combined with time in Cocle, Azuero, and the Pacific beaches. These regions are our passion; we know them first-hand and by heart. Speak with one of our expert travel planners today at 801.582.2100. We'll create the most exceptional trip of your life.
"The man who views the world at fifty the same as he did at twenty has wasted thirty years of his life."
Muhammad Ali
PERFECT

Could not have been more pleased.  This was the trip of a lifetime for our family.  Thank you!
GO WITH LANDED

If you're planning to travel, go with LANDED. You won't be disappointed.
AMAZING ADVENTURE

The whole rhythm of the trip was perfect, and leaving one place for the next worked perfectly. This trip definitely made me want to experience other great spots in South America.
TRIP OF A LIFETIME

The locations were amazing. Your on-the-ground team was fantastic–knowledgeable and accommodating. Beautifully organized.
ABSOLUTELY AMAZING

The best guide I've ever had anywhere in the world. Top notch talent.
GREAT SERVICE

You were a great help in planning–ensuring that I was staying at the right places and enjoying the type of activities we love–and the follow up was incredible.
YOU GOT TO KNOW US

Exactly the bonding and sharing experience we'd hoped for. The rhythm, variety, and tone was spot on. With effective listening skills, you built a good picture of what we wanted–more complicated than "just" luxury. The result was a great trip, one made just for us.
BEST EVER

Excellent attention to detail. You listened carefully, asked the right questions, and customized with just the right balance. Superb guides. We felt relaxed and pampered all the way. You'll plan our next trip.
FANTASTIC EXPERIENCE

Not a single thing on the itinerary that we would change.  The guides were knowledgeable, friendly, and prompt.  The hotels were beautiful, the food delicious and the pace of the activities was perfect for us.
DO IT!

In short, our trip was amazing. Thanks so much for your constant assistance and thorough planning.
PERFECT

The planning, service and execution of the trip was flawless – thank you!
EXCELLENT

LANDED was helpful and knowledgeable, making our trip a memorable one.  I will use your services in the future as I continue to explore Central & South America.
A VERY WELL ORGANIZED DREAM

Your patience with my questions and concerns during the planning stage was remarkable.
THANK YOU

You actually got to know us, which made it possible to know just what we like. You promised the best trip ever and you kept your promise.
ENTIRELY AMAZING

Your recommendations were well thought out. We thoroughly enjoyed our honeymoon. Thank you!
THE ULTIMATE GUIDE

LANDED is the ultimate. You helped us make the most out of a week's time.
DIDN'T MISS A THING

We zip-lined, rafted, sailed, and surfed. The contacts were professional and courteous. We don't want to be back at work. Thank you for all of the work you did to set up this trip.