Cordillera Oriental: Villa de Leyva
Villa de Leyva is a lovely colonial town nestled in the Cordillera Oriental, nearly 7,000 feet above sea level. The Named in honor of the first president of the New Kingdom of Granada, it was founded in 1572.
Villa de Leyva originally served as a retreat and training ground for priests, nobility, and members of the military class.
In honor of its well-preserved colonial architecture, the Colombian government declared Villa de Leyva a national monument in 1954.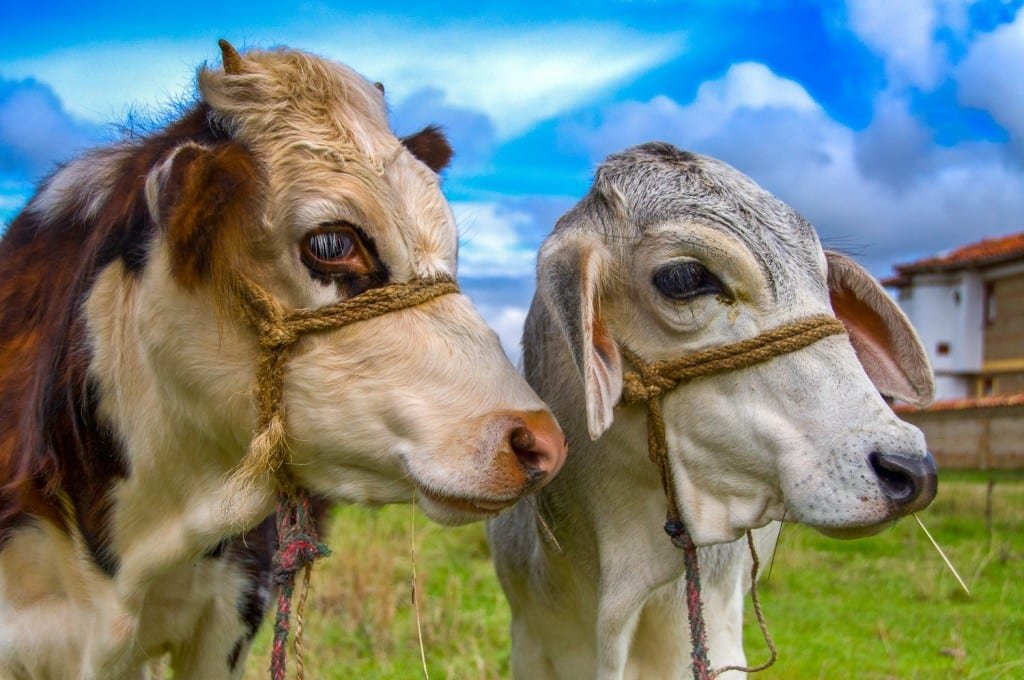 Highlights include the Casa del Cabildo, homes of independence leaders Antonio Ricaurte and Antonio Nariño, a paleontological museum housed in the county's oldest extant mill, and four stately colonial churches.
With an area of 3.5 acres, the town's stone-paved Plaza Mayor is one the largest public plazas in the Americas.
Horseback Excursions, Zip-lining, Hiking & Swimming in Natural Pools
Outside of town, visitors can hike to waterfalls, swim in natural pools, examine a kronosaurus fossil, and tour a monolithic pre-Columbian observatory.
Horseback, zip-line, hiking, and caving excursions can also be arranged.
A short drive the southwest, the Monasterio de la Candelaria offers tours of the 17th-century chapel, library, and tapestry collection.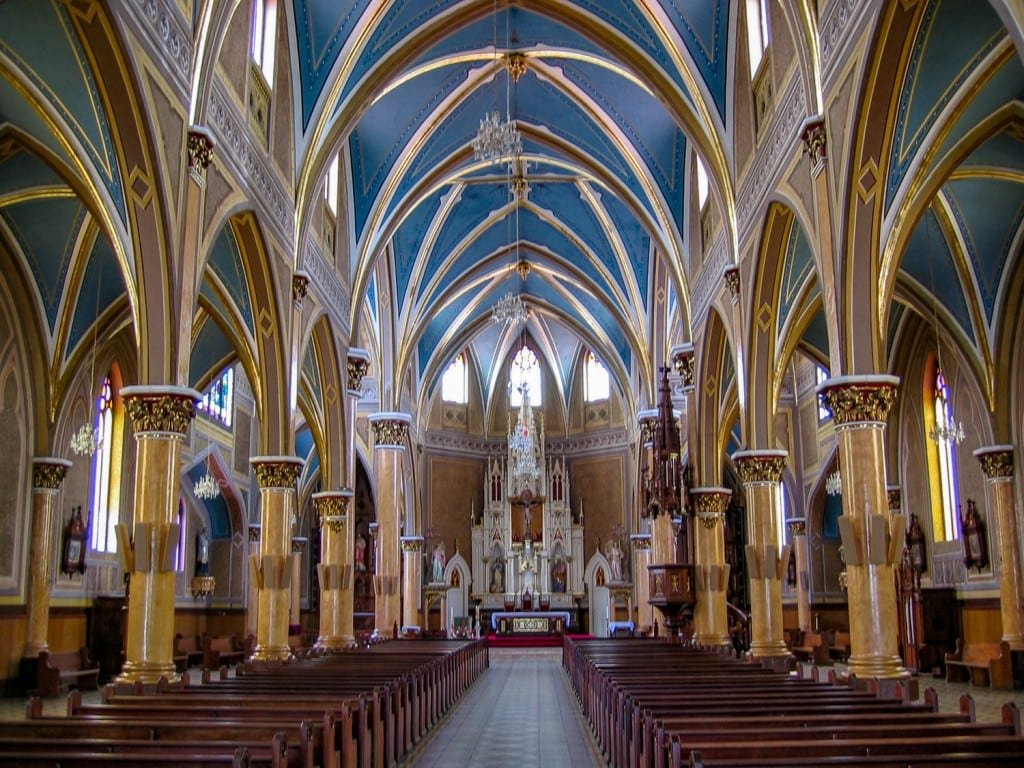 Villa de Leyva Festivals & Celebrations
Villa de Leyva hosts several annual festivals and celebrations; ranging from the gastronomic to the spiritual.
Among these are the Kite Festival (held in August) and the Noche de las Velitas (Night of Little Candles), held each December.
Getting to Villa de Leyva
The 100-mile drive from Bogota takes approximately four hours and passes through stunning savannah landscapes.
The route from Barichara to Villa de Leyva is more mountainous and takes about five hours.
The climate is generally cool—hot chocolate and wool sweaters are ubiquitous. Come prepared with sun protection and layered clothing.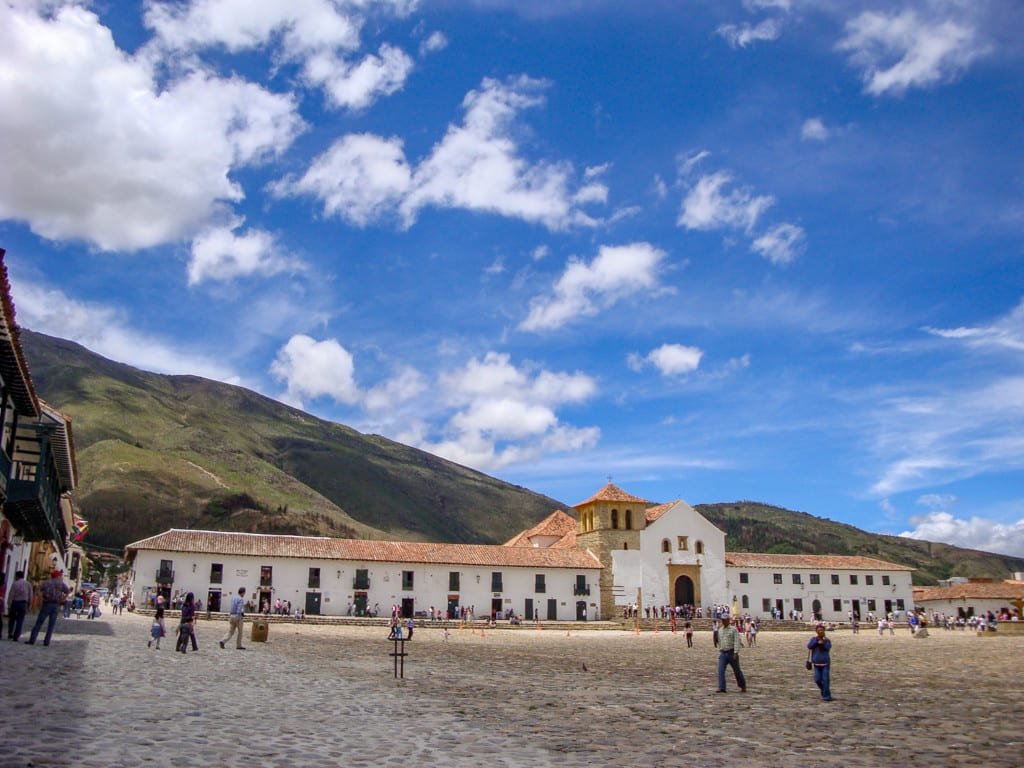 LANDED arranges personalized travel in Colombia and throughout South America. We organize luxury accommodation, private transportation, and tours with expert guides. Speak with a travel planner today at 801.582.2100. We'll take care of the details.
"A man's growth is seen in the successive choirs of his friends."
Ralph Waldo Emerson
GO WITH LANDED.

Could not have been more pleased.  This was the trip of a lifetime for our family.  Thank you!
IF YOU LIKE TO TRAVEL.

What an amazing adventure we have had.  Many thanks to you for putting it together. The whole rhythm of the trip was perfect, and leaving one place for the next worked perfectly. This trip definitely made me want to experience other great spots in South America as the people have been wonderful and the places incredible. Wish we had a month to really explore.  Everybody in the family had a great life experience. Thanks again!
DO IT.

One of our best trips ever, made excellent by LANDED's attention to detail. When planning the trip our travel planner listened to us carefully, asked the right questions, and customized the trip to have just the right balance of adventure and city sights for us. The guides, drivers, and "handlers" were superb. The hotels were top notch. We felt relaxed and pampered all the way. Will definitely look to LANDED to plan our next trip to South America.
Absolutely amazing. Thanks again John. Carlos was the best guide I've ever had anywhere in the world. Top notch talent.
We returned yesterday from our trip and I wanted to let you know that it was absolutely amazing!  There is not a single thing on the itinerary that we would change.  The guides were knowledgeable, friendly, and prompt.  The hotels were beautiful, the food delicious and the pace of the activities was perfect for us. Thank you so much for making our trip such a fantastic experience.
In short, our trip was amazing, and, as we had hoped, the Inca civilization was fascinating to us. Thanks so much for your constant assistance and thorough planning.
The planning, service and execution of the trip was flawless – thank you for making it perfect!
LANDED's services were excellent. You were helpful and knowledgeable, making our trip a memorable one.  I will use your services in the future as I continue to explore Central & South America.
It was like being in a very well organized dream. Your patience with my questions and concerns during the planning stage was remarkable.
I've never had such great service from a tour operator. Not only were you a great help on the planning-insuring that I was staying at the right places and enjoying the type of activities we love-but the follow up was incredible. Your team checked in with us several times during the trip to confirm that everything was going well, and that the guides you assigned were satisfying us. It's one thing to get a "thank you card" or a "hope your trip was great" note after you're back, but to insure that it's going well during the trip is a welcome first! I look forward to working with you again on a another trip.
You actually got to know us, which made it possible to know just what we like. You promised the best trip ever and you kept your promise.
The entire trip was amazing. Both the hotel & restaurant recommendations were well thought out and helped us thoroughly enjoy our honeymoon.
LANDED is like the ultimate virtual guide, suggesting the high points and helping us get the most out of a week's time.
We had a great time, and didn't miss anything. We zip-lined, rafted, sailed and surfed. The contacts and drivers were professional and courteous. We don't want to be back at work. Thank you for all of the work you did to set up this trip.