A destination in itself, Estancia Cristina offers a unique opportunity to stay within Los Glaciares National Park.
When the national park was created in 1937, Estancia Cristina's private holdings were allowed to remain private.
This historic sheep ranch was founded by the Percival Masters family in 1914 on the northwestern shore of Lago Argentino.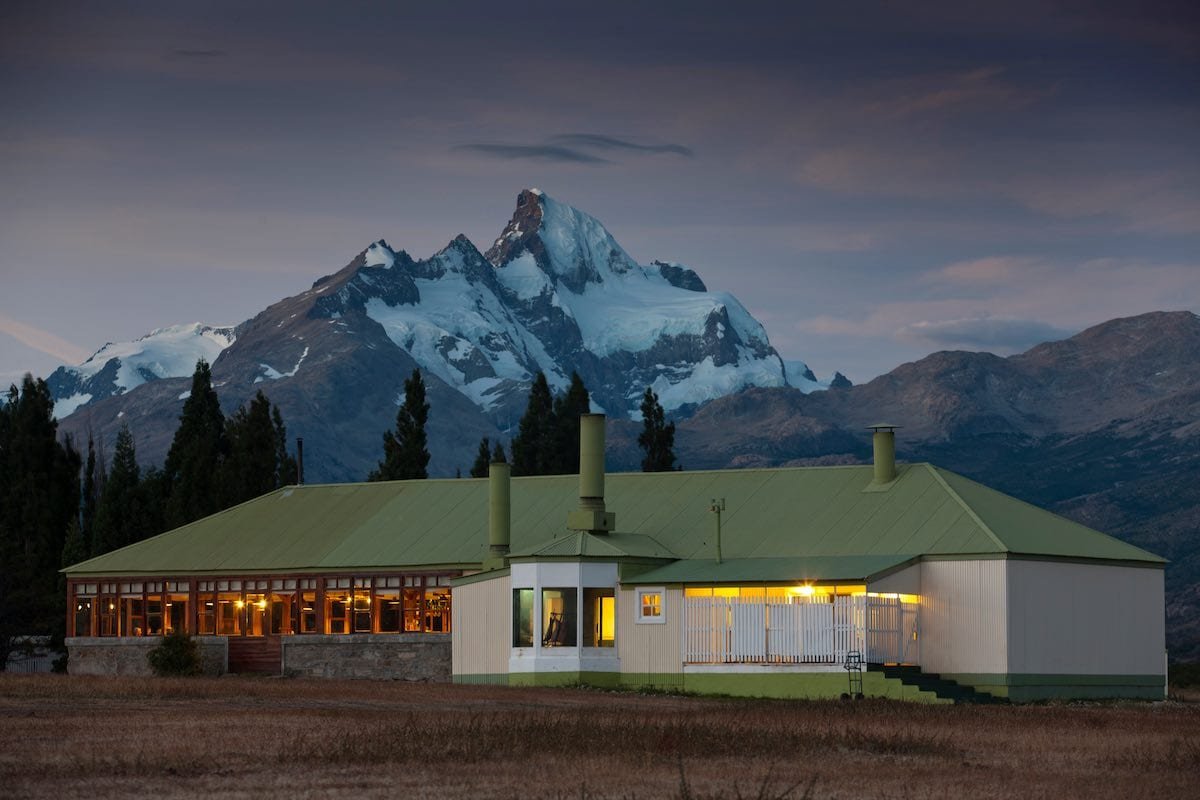 The octagonal main building is the location of the dining room, lounge, and bar.  It features sofas, a fireplace, and Wi-Fi.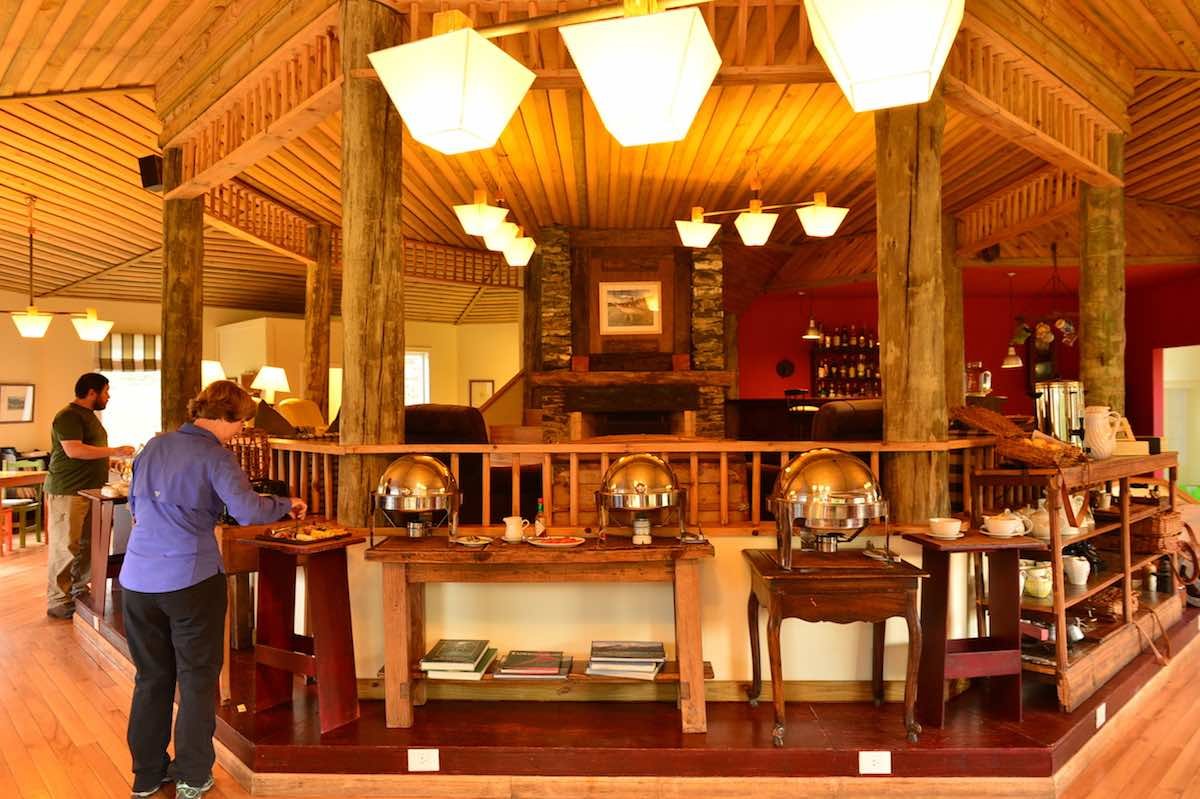 The hotel offers land transfer to and from hotel in El Calafate – Puerto de Punta Bandera.
Most programs are full-board, whcih includes all meals (breakfast, lunch / lunch, dinner, snacks) and non-alcoholic drinks.
Guests of the hotel can choose from a menu of fresh salmon caught from the Caterina river, lamb, and traditional parrilla barbecue, with ingredients taken from their own garden.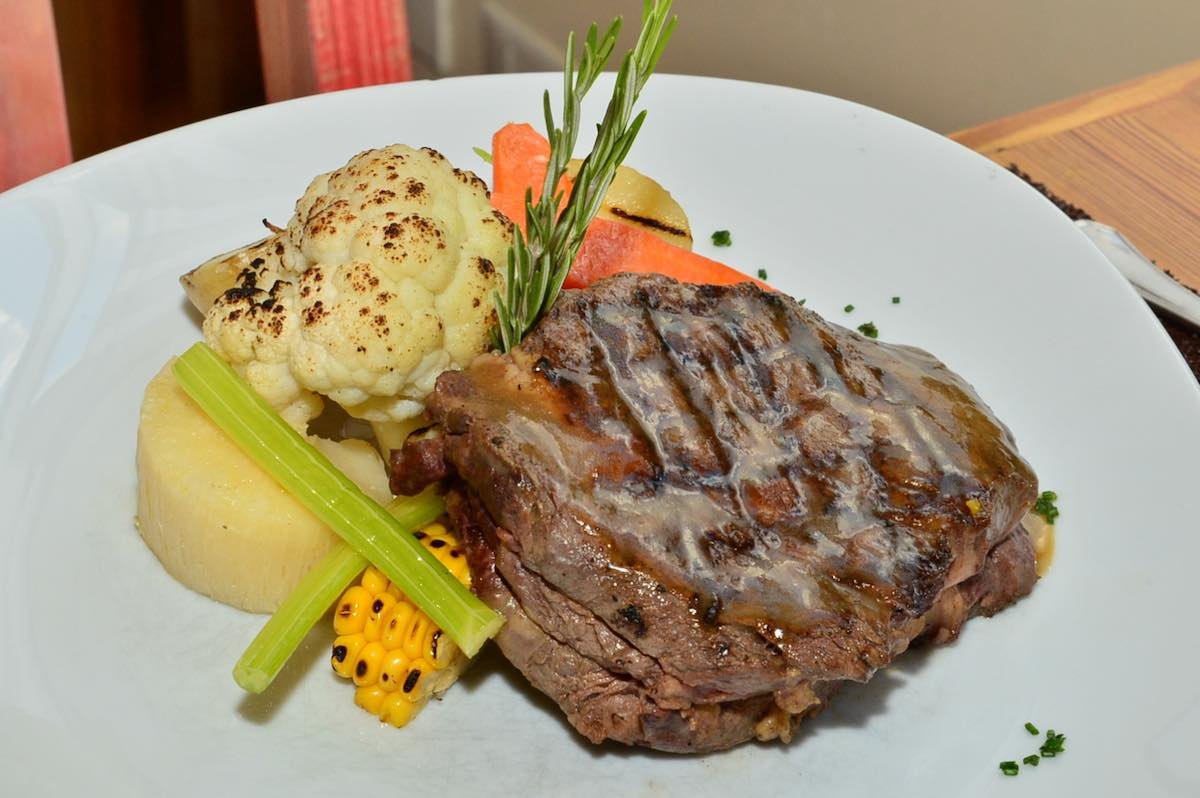 Accommodations 
THe hotel has 20 identical guest rooms, split between 5 cottages, each with views of the Andes.
Each guest room has a total area of ​​333 square feet with a private bathroom, central heating and amenities. Guests can choose between a double, twin or triple setup.
In-room amenities:
Shower
Bathtub
Towels
Toiletries
No televisions or phones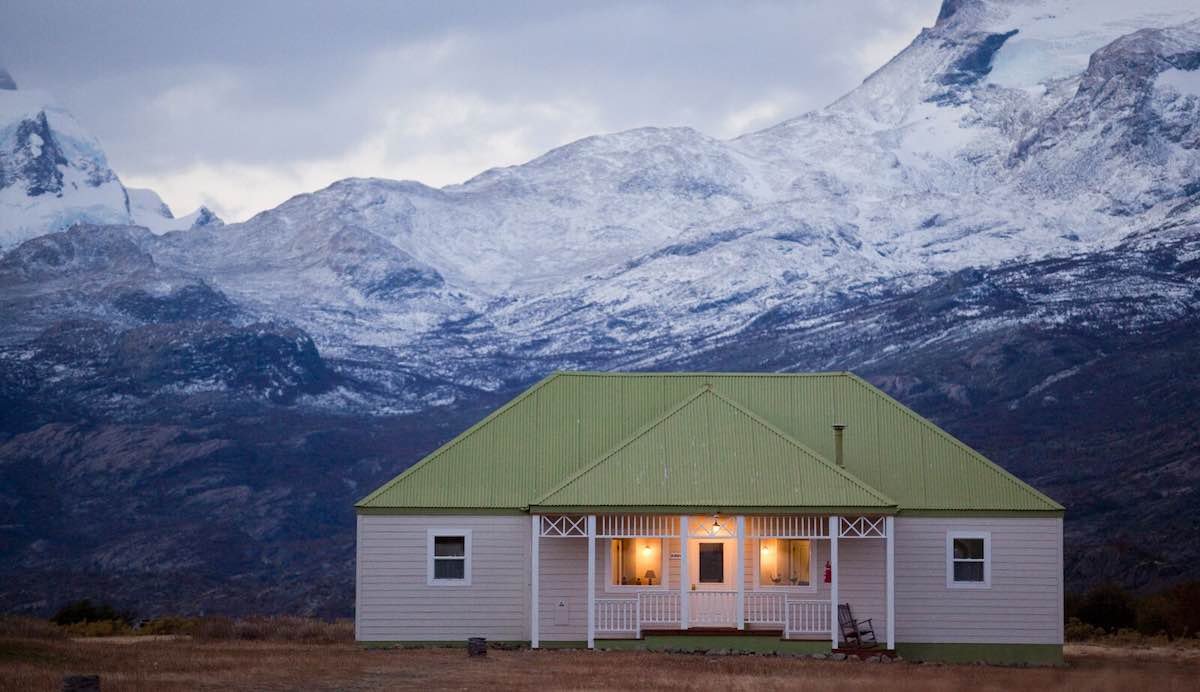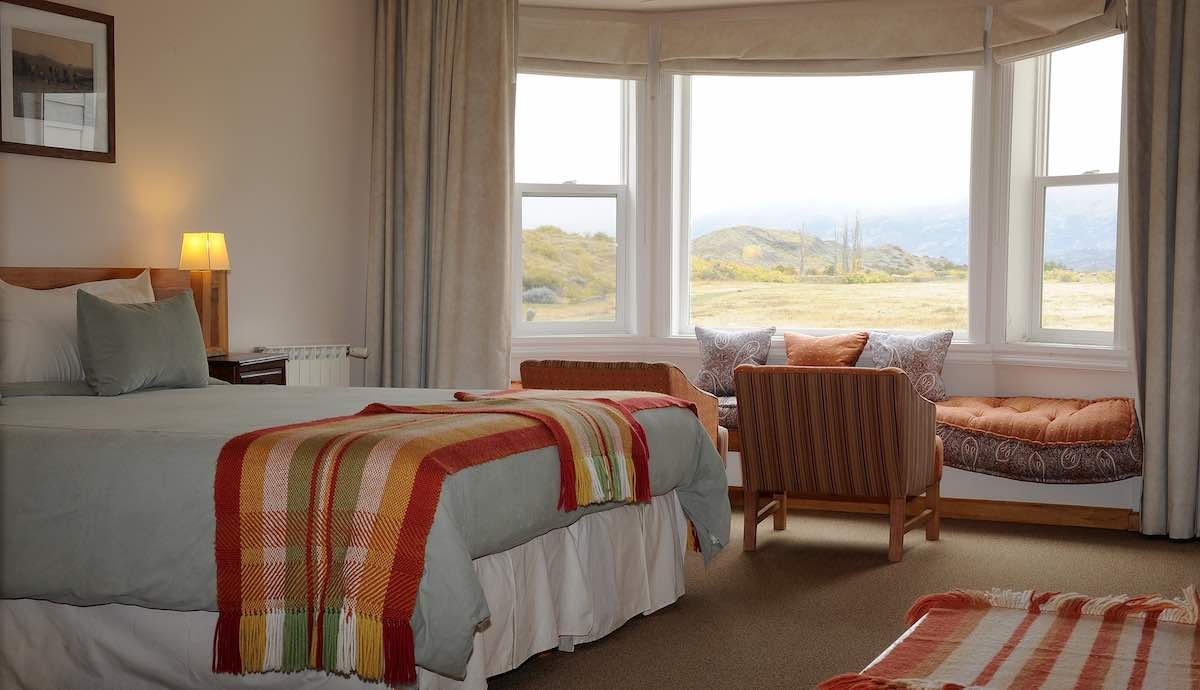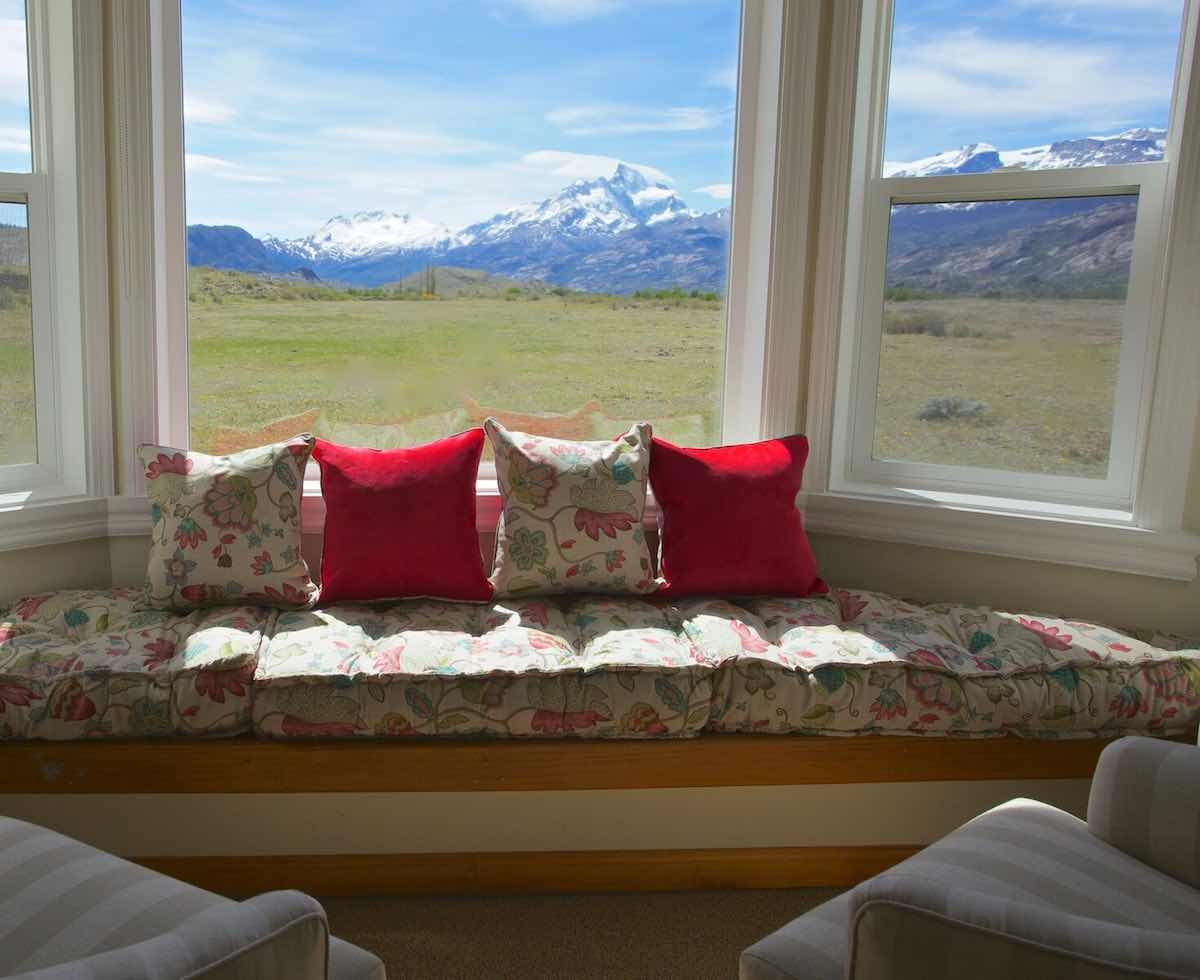 Exploring Patagonia 
Tours are not included, but can be scheduled from October 1 to April 30. Among some of the most popular tours is visiting the Upsala Glacier, one of the most striking glaciers in Los Glaciares National Park. Other tours include sailing Argentino Lake and navigating through icebergs and mountains.
Among the activities offered at Estancia Cristina are catch-and-release fishing, hiking, riding, four-wheel-drive tours, sheep shearing demonstrations, and cooking classes.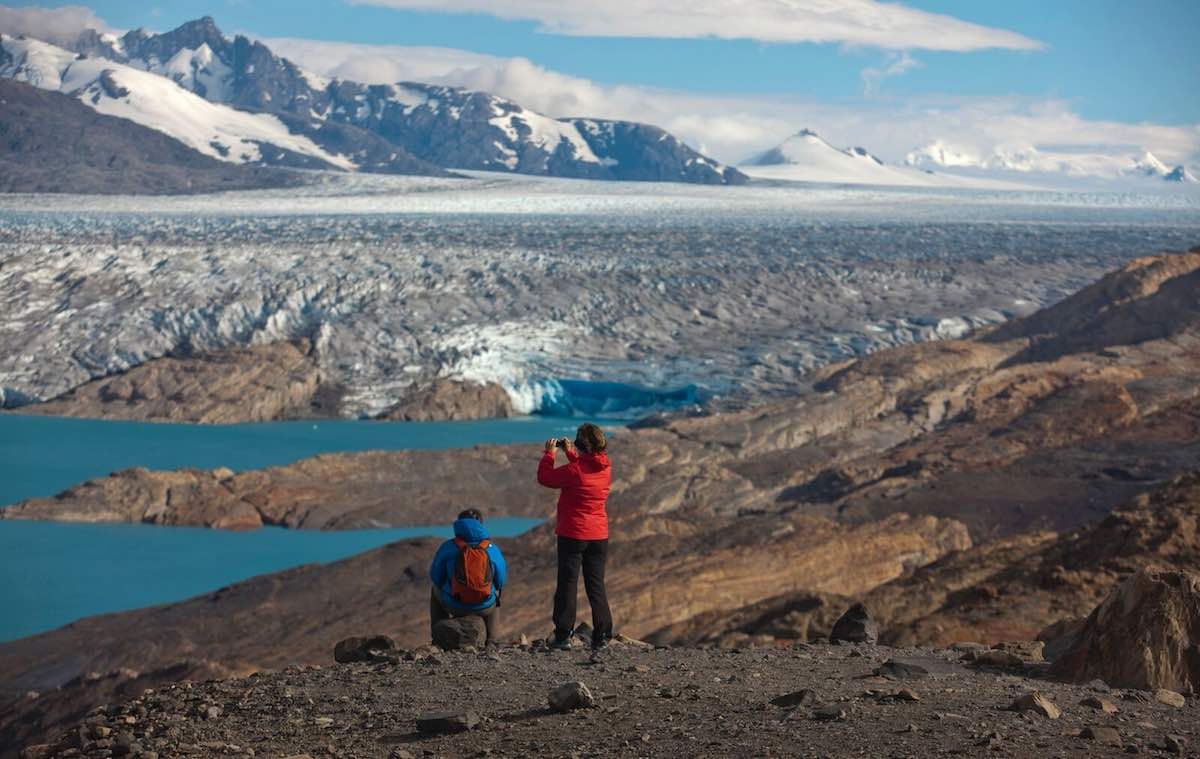 ARE YOU CONSIDERING A STAY AT ESTANCIA CRISTINA? LANDED PROVIDES PERSONALIZED, CUSTOM TRAVEL WITHIN CENTRAL AMERICA, SOUTH AMERICA, AND THE ANTARCTIC. WE'LL CREATE A UNIQUE ITINERARY PLAN TAILORED TO YOUR INTERESTS AND DREAMS. EXPERIENCE THE TRIP OF A LIFETIME. SPEAK WITH ONE OF OUR EXPERT TRAVEL PLANNERS TODAY AT 801.582.2100.