Explora was founded in 1993 by a group of friends who were passionate about adventuring through untamed terrain. Their travel philosophy seeks to provide guests unparalleled entry to some of South America's most extraordinary regions.
With views to the Electric Valley and the Marconi Glacier, Explora El Chaltén is located 10.5 miles (15 minutes) from El Chaltén town, in Argentine Patagonia.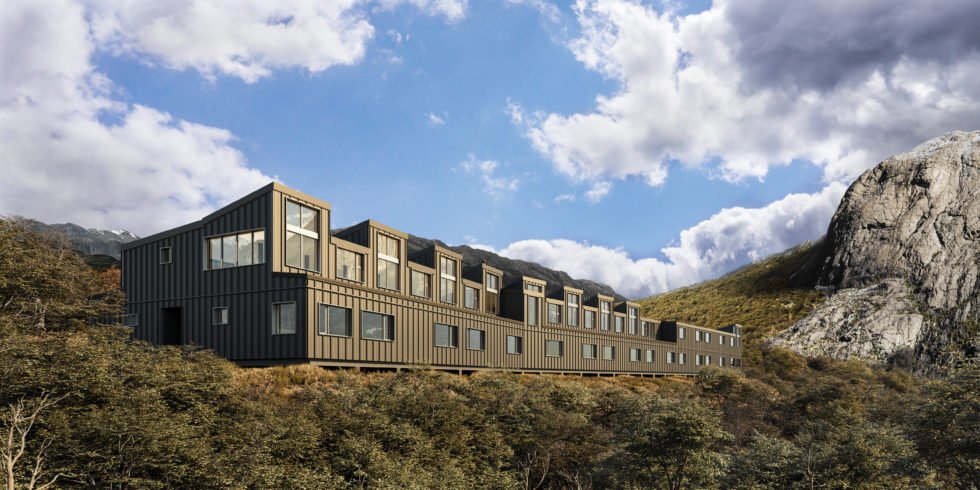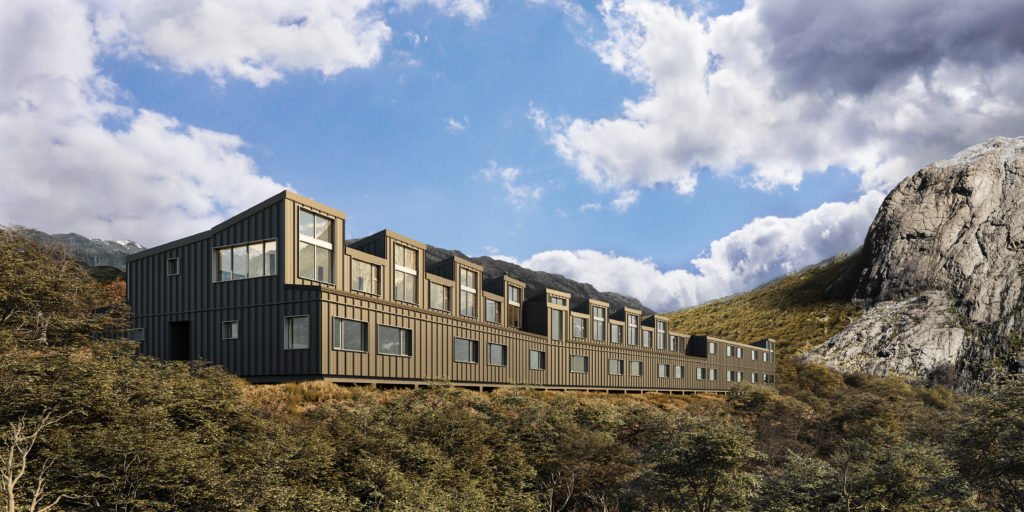 All of Explora's programs include accommodations, group-basis transportation to and from the El Calafate airport, three meals daily, open bar with select beverages, and a selection of activities for you to enjoy the vastness of the Argentine Patagonia, from its valleys and rivers to its mountains and glaciers.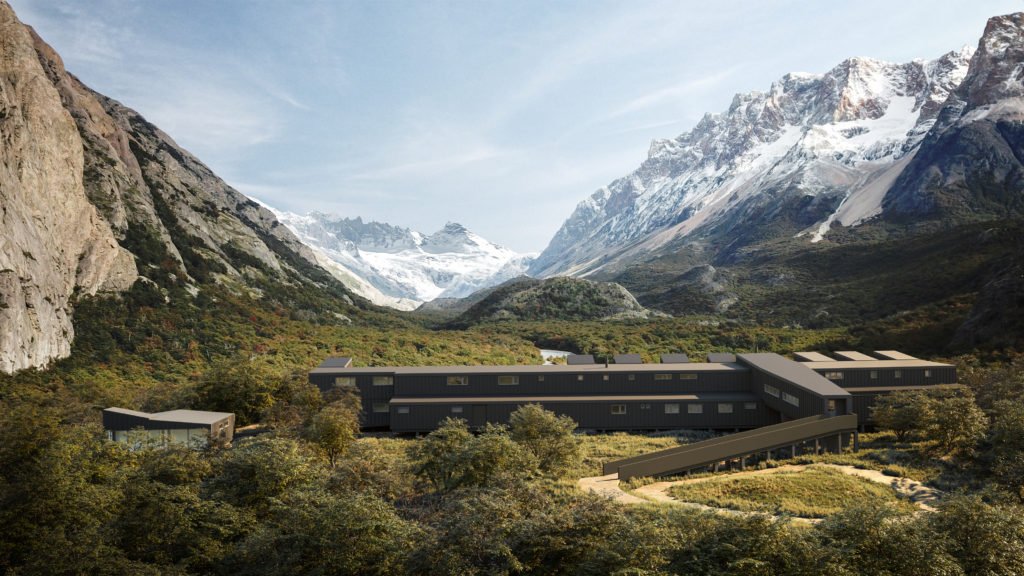 Explora El Chaltén is located amidst a private natural reserve, on the north bank of the Eléctrico River and surrounded by dense forests of lenga and ñirre trees. Its strategic position is perfect to explore the Southern Patagonia Ice Field, the world's third largest fresh water reserve.
Explora El Chaltén faces the Eléctrico Valley and a granite mountain amphitheater, with ancient glaciers as a backdrop. Hiking options include Laguna de los Tres (with views of the Fitzroy Massif) and the lake in front of Cerro Torre.
The nearest airport is El Calafate (3.5 hours / 124 miles north).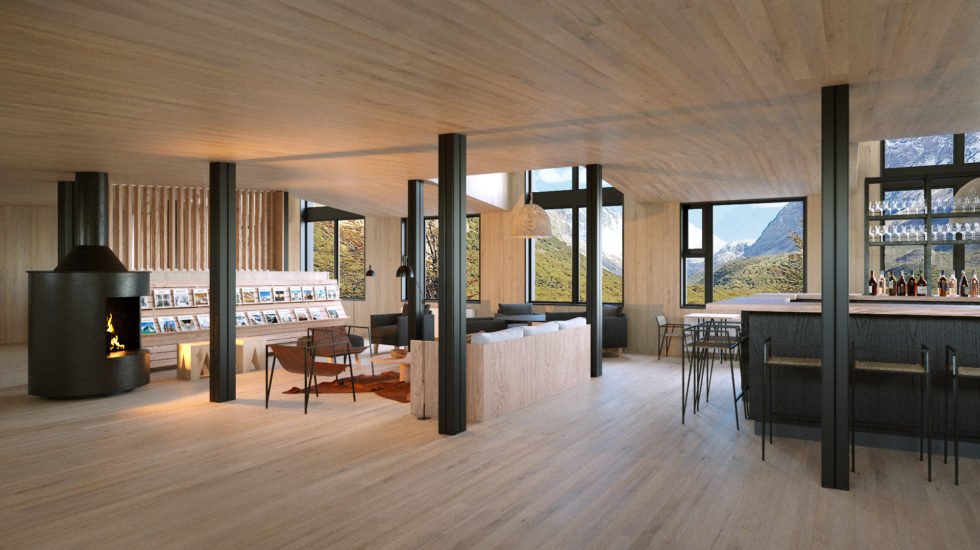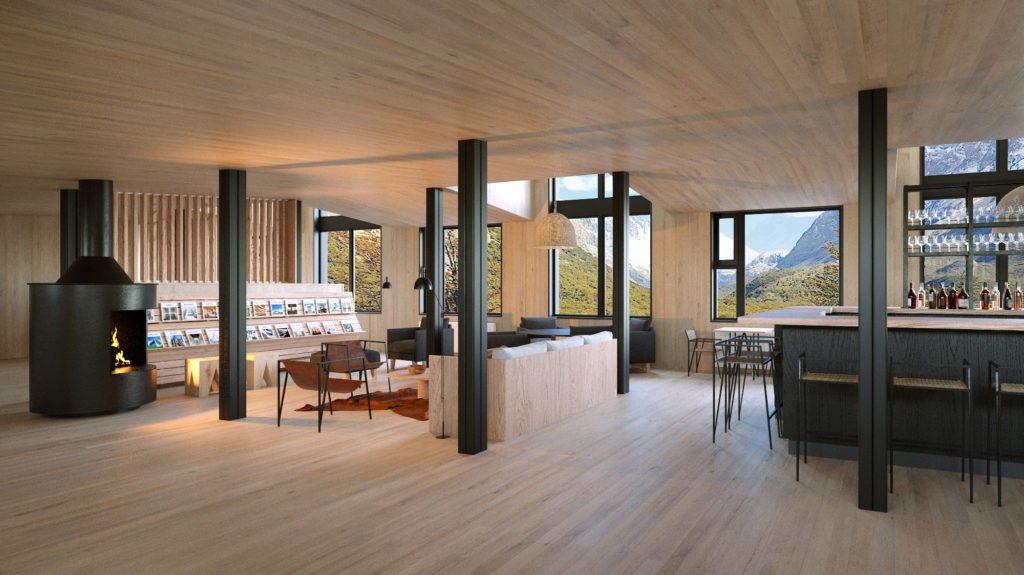 AMENITIES & SERVICES
With a design based on the traditional Patagonian estancias, Explora El Chaltén blends into its pristine location. Guests at Explora EL Chalten can enjoy the Explorer's Bar, restaurant, spa, and shop.
EXPLORA EL CHALTEN DINING
Meals at Explora El Chalten are designed to leave guests feeling satisfied, healthy, and ready to venture out on their next excursion. The menu emphasizes traditional foods and ingredients of Argentine Patagonia, offering different lunch and dinner options that change daily.
The Explorer's Bar is stocked with local spirits. Premium beverages carry an additional charge. The bar is frequently used as a gathering place for guests to share their daily experiences with other travelers, and to plan the next day's explorations with their guides.
EXPLORA EL CHALTEN SPA
The hotel provides a full spa service for guests to refuel their energy after a day of exploration. Explora El Chalten offers hydromassages, sauna, and massages.
EXPLORA EL CHALTEN SHOP
The shop at Explora El Chaltén offers supplemental gear, as well as local crafts, mementos, and literature about Patagonia.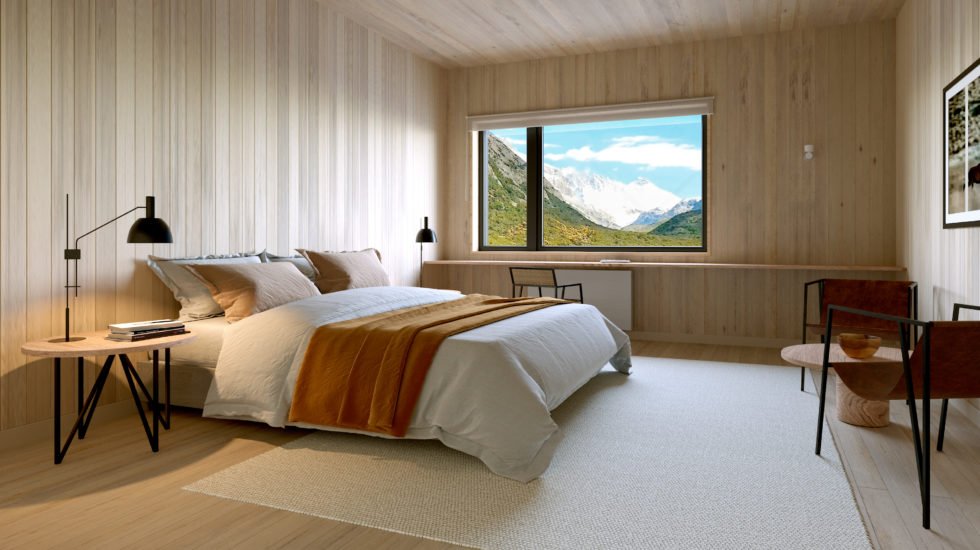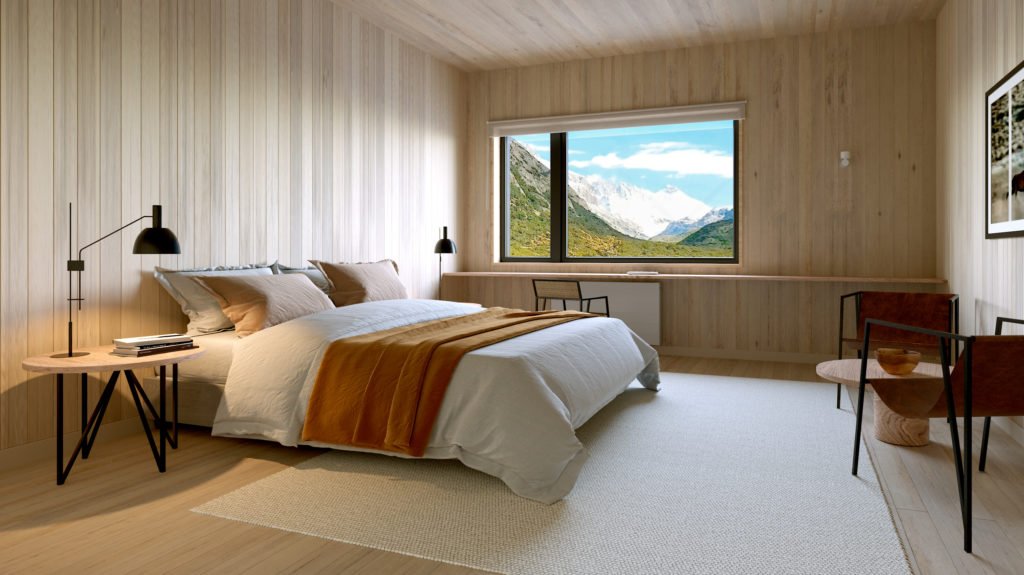 Accommodations
Explora El Chaltén has 20 guest rooms, each with a contemporary design. Each room features light-hued, wood-paneled walls. The interiors provide the essential amenities, yet still allow the focal point to be the striking window views. Views range from the Eléctrico Valley, the Marconi Glacier, and the mountains.
Explora El Chaltén has 17 Standard Rooms (388 square feet) and 3 Suites (646 square feet).  Both of these room categories provide panoramic views, safety box, heating system, bathrobes, slippers, and hairdryer.
Both room categories can be furnished with either 1 king-size bed or two twin-size beds. An extra bed for children and a crib can be requested and are subject to availability at the time of booking. Laundry service is available at an extra cost.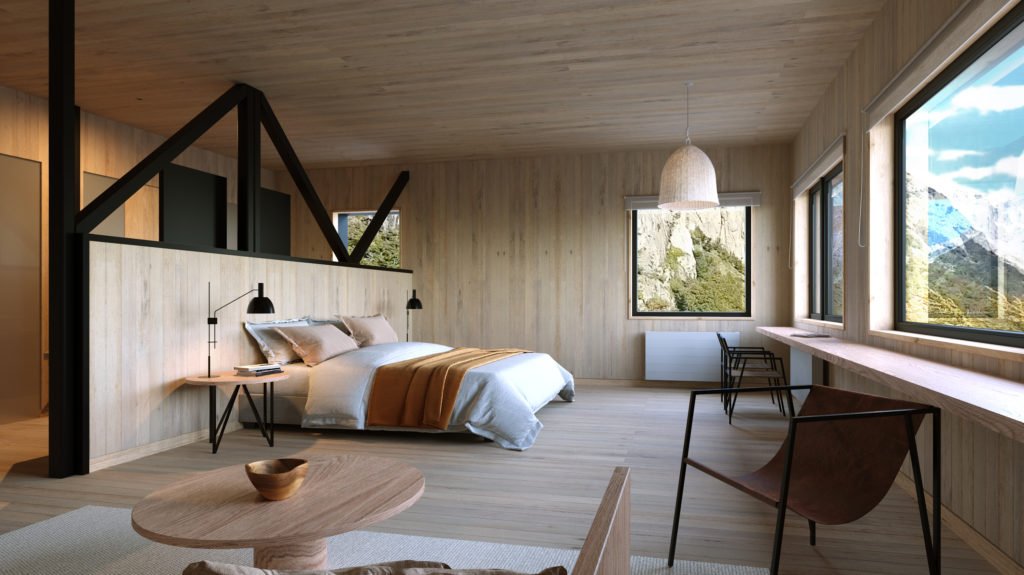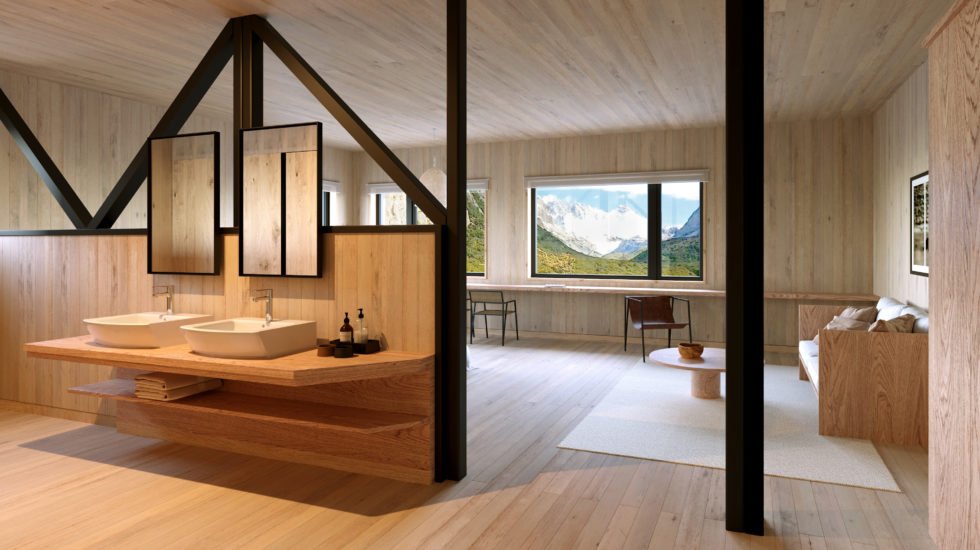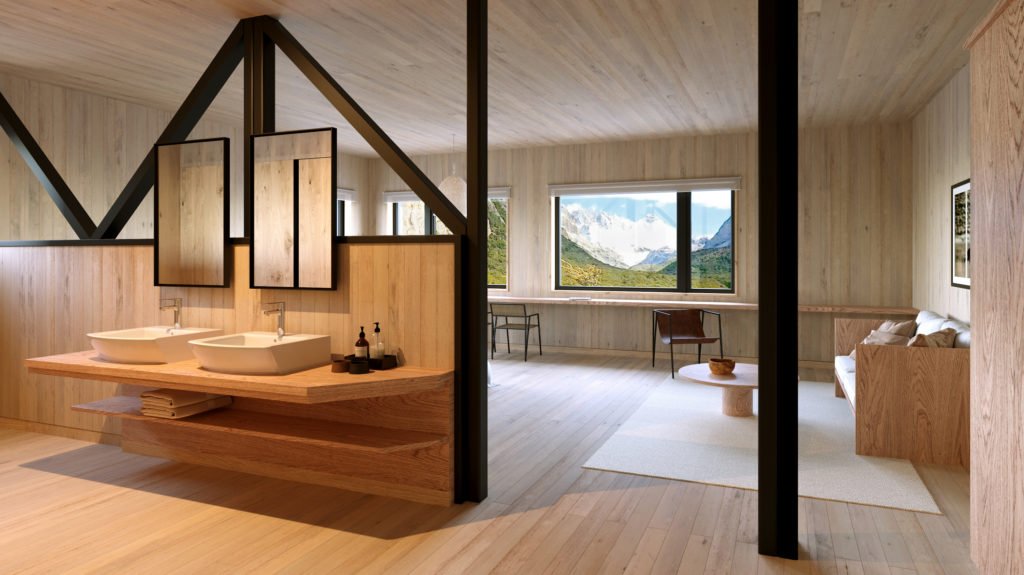 ADVENTURE TOURS
The explorations at El Chaltén are as varied as the surroundings. The area's geography has towering mountains and different landscapes open to be discovered through treks, overland trips, ice hikes, and even rock climbing, depending on the preferences and skills of each traveler.
The Los Glaciares National Park, declared a world heritage site by UNESCO, is one of the places that can be explored with Explora El Chaltén. Other attractions to be discovered are the Southern Patagonia Mountain Range, Mount Fitz-Roy, the towering heights of the area, and the surroundings of the Los Huemules Natural Reserve, in addition to the Patagonia forest and its rich wildlife.
The explorations can cover a full day or half a day, in groups of no more than eight travelers accompanied by a bilingual guide. We recommend a minimum of four nights to be able to deeply discover the Argentine Patagonia, although we assure you that once you begin exploring you will feel that you need more time.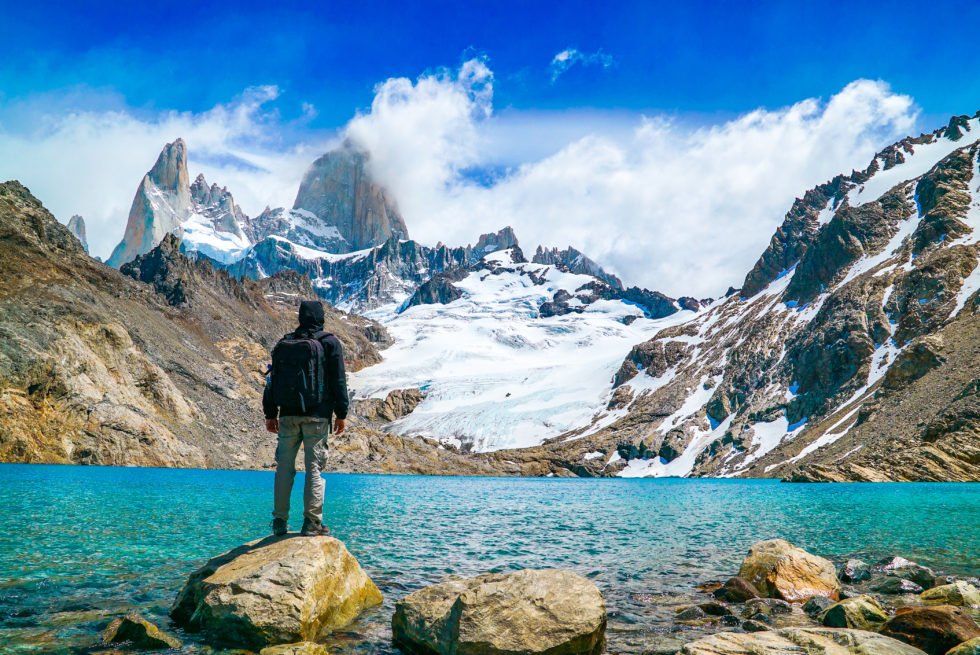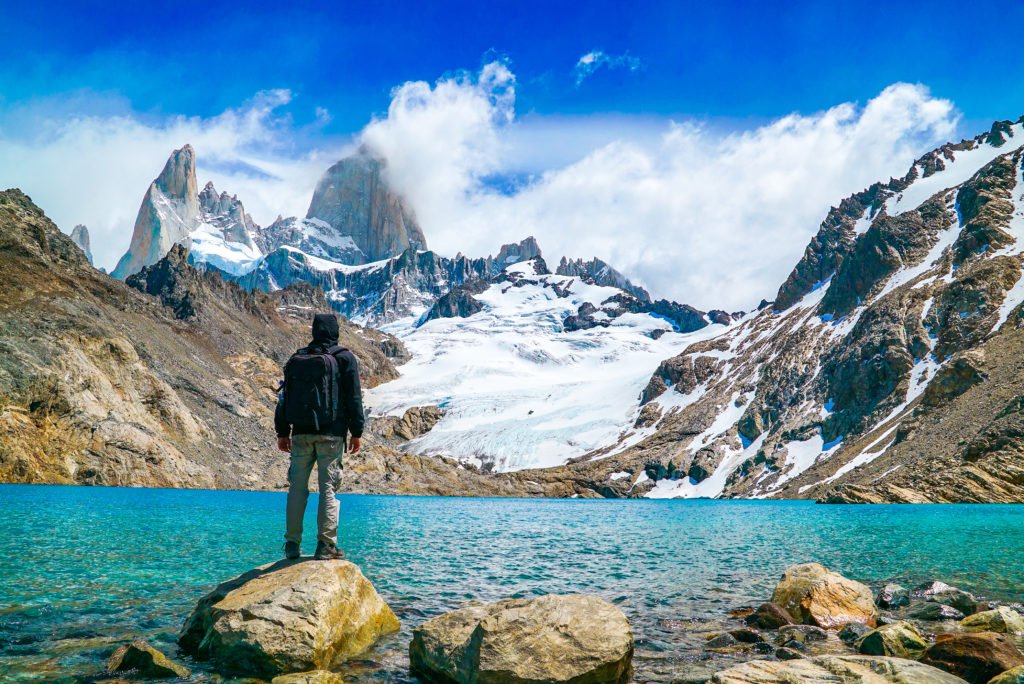 ARE YOU CONSIDERING A STAY AT EXPLORA EL CHALTEN? LANDED PROVIDES PERSONALIZED, CUSTOM TRAVEL WITHIN CENTRAL AMERICA, SOUTH AMERICA, AND THE ANTARCTIC. WE'LL CREATE A UNIQUE ITINERARY PLAN TAILORED TO YOUR INTERESTS AND DREAMS. EXPERIENCE THE TRIP OF A LIFETIME. SPEAK WITH ONE OF OUR EXPERT TRAVEL PLANNERS TODAY AT 801.582.2100.