Hacienda Zuleta: South American Adventure
Hacienda Zuleta is the family estate of the Plaza Lasso family, whose family line includes two revered presidents of Ecuador.
The eight-square-mile working ranch is nestled in a fertile Andean valley, surrounded by pine and eucalyptus groves.
This area was home to the Caranquis civilization from 800 to 1400AD—more than 130 mounds and step pyramids have been found on hacienda's lands.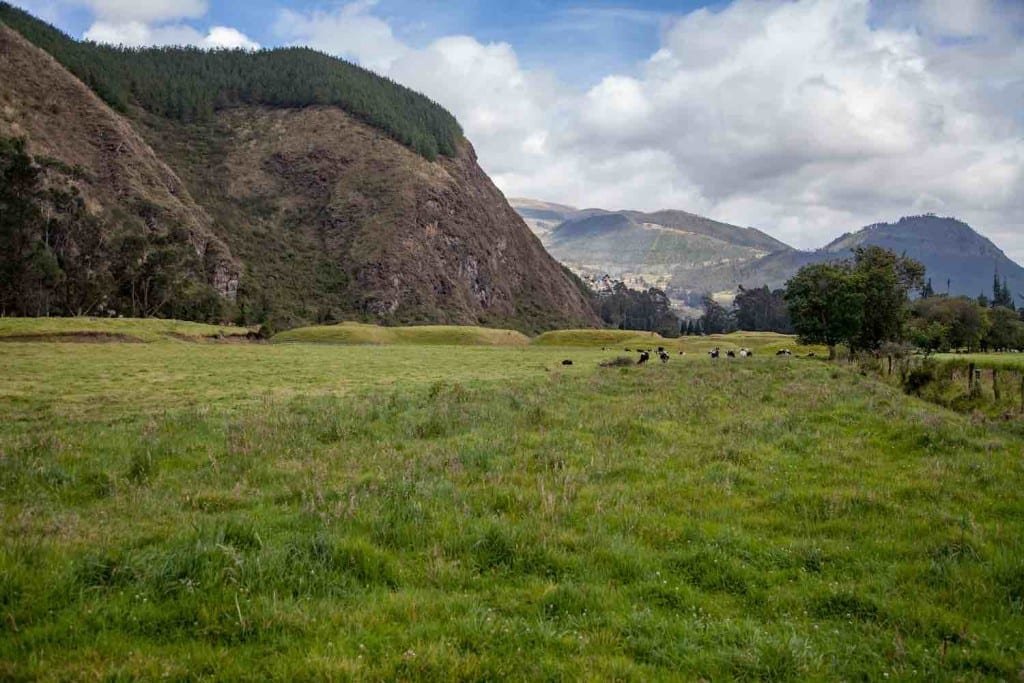 Rich History and World-Class-Hospitality
The Jesuits constructed the courtyard and principal buildings in 1691. Since 1898, the Plaza Lasso family has made the hacienda home.
Today, Fernando Polanco Plaza often personally receives guests.
"Life is either a daring adventure or nothing at all."

Helen Keller
The hacienda produces timber, quinoa, barley, vegetables, herbs, trout, lamb, and fine cheeses.
The stables house more than 100 horses, including the gentle Zulateno breed—a mix of Andalusian, thoroughbred, and quarter horse.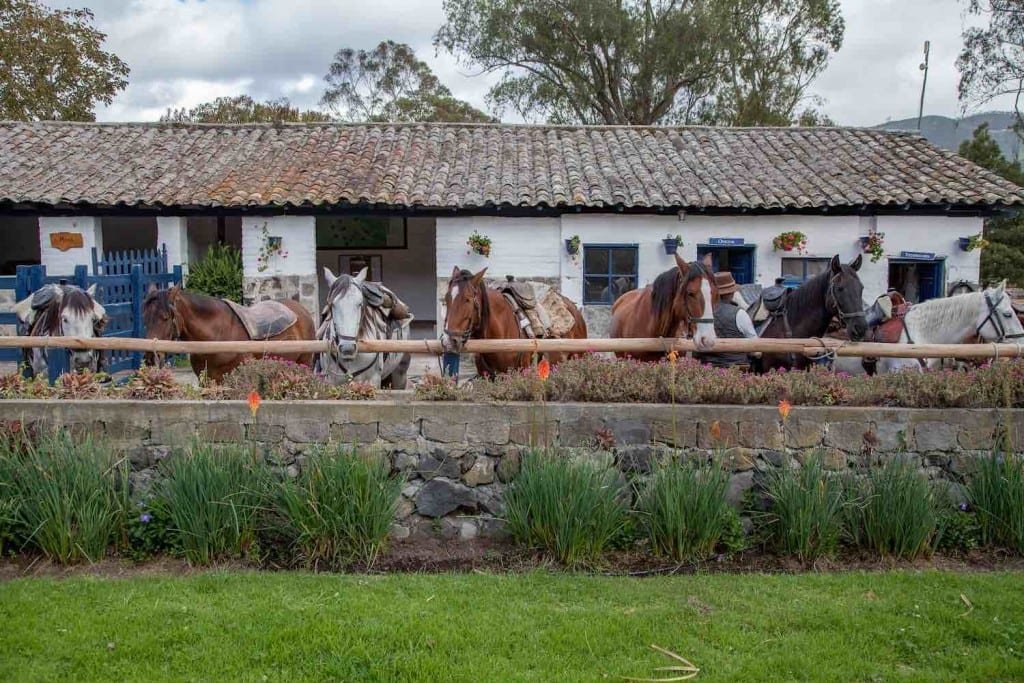 Wildlife Watching, Birding, Hiking, and Bike Tours
The hacienda's hills and forests are home to Andean condors, spectacled bears, pumas, and other endangered wildlife.
These animals are protected here; a condor rehabilitation and breeding program is operated on site. Guests can enjoy riding, hiking, and biking on the hacienda's trails.
Cultural visits to nearby communities and workshops, waterfall hikes, and visits to crater lakes are also possible.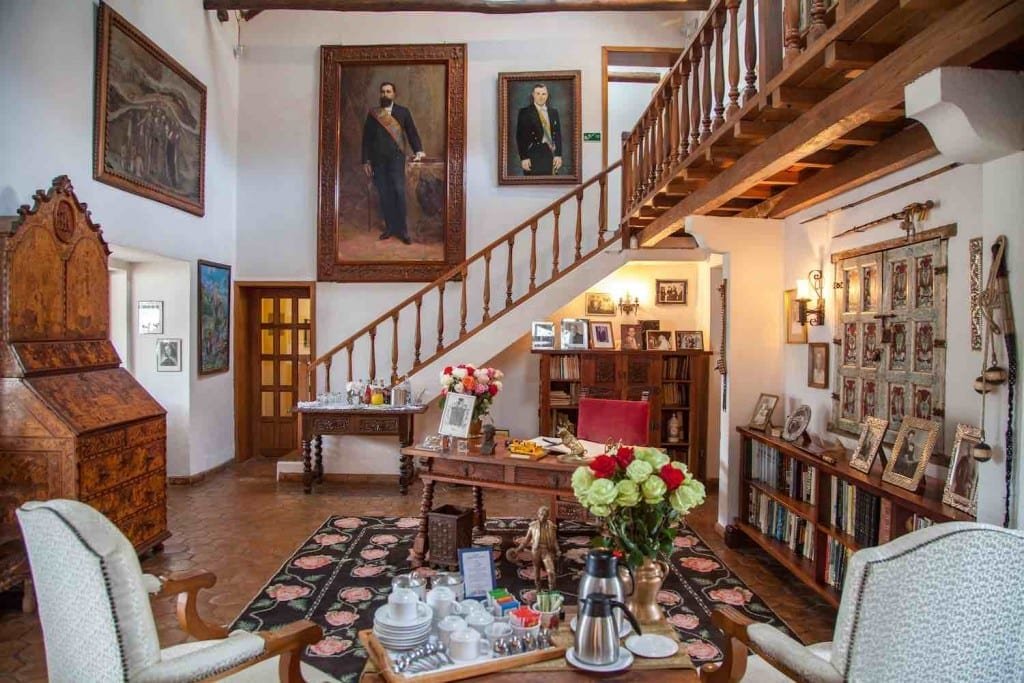 Wonderful Guestrooms
The hacienda house consists of family-style dining room, living room, lounge, fireplaces, kitchens, a presidential library, and 17 guestrooms including:
(4) Hacienda Junior Suites —322 square feet, king bed, fireplace, cupboard, two luggage racks. All have private bathrooms with bathtub.
(9) Hacienda Deluxe Rooms—215 square feet, king or queen bed, fireplace, cupboard, luggage rack. All have private bathrooms with bathtub.
(4) Hacienda Standard Rooms —129 to 161 square feet, queen bed or two twins, fireplace, cupboard, luggage rack. All have private bathrooms with bathtub.
Nearby, you'll find a chapel, stables, organic garden, and a shop featuring local embroidery.
Farm-to-Table Dining Family-Style
Food is a highlight at Hacienda Zuleta, with farm-to-table meals served family style.
In-room amenities include fireplaces, hot water bottles, turn-down service, bathtubs, bathrobes, slippers, hairdryer, security box.
Air conditioning is not available (or necessary) at Hacienda Zuleta.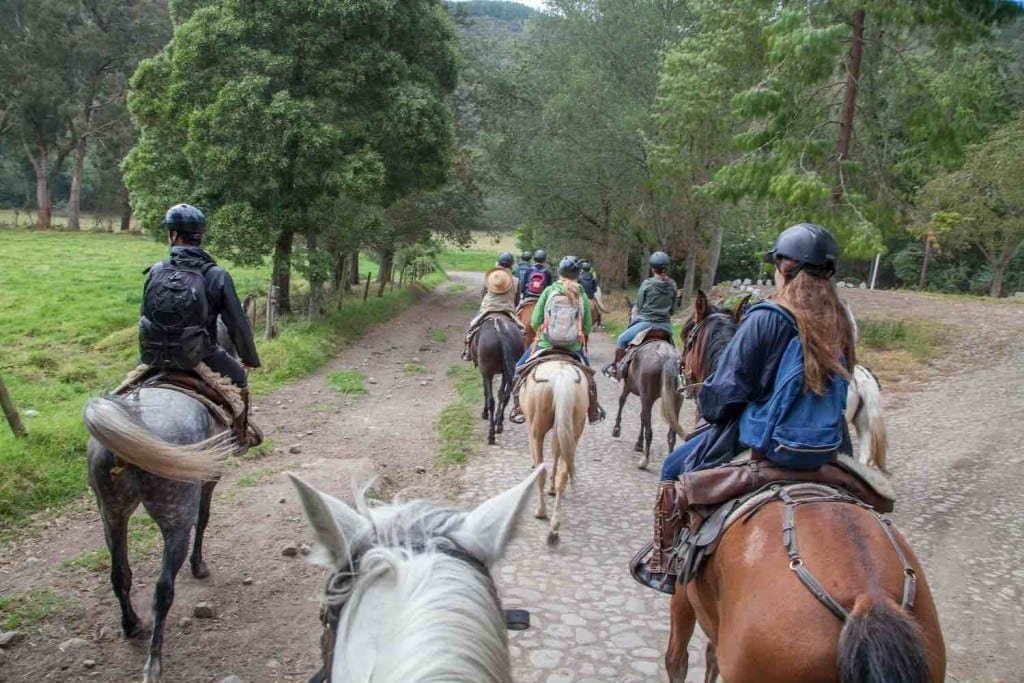 Hacienda Zuleta by the Numbers
Hacienda Zuleta encompasses 8 square miles of countryside. Mixed use agriculture. Only 10% tourism.
This is a working ranch: 300 cows, 3000 sheep, 100+ horses, trout farm, potatoes, quinoa, barley, wheat, pine, cypress, cheese factory (14 kinds).
Hacienda Zuleta produces 6000 liters of milk every day. They also produce cream, trout, wool, lamb, horses, wood, and earthworms.
This area was home to the Caranquis (800-1400AD; 1260 approximately), a pre-Inca civilization.
There are 130 pre-Columbian mounds on the HZ land / step pyramids.
The Cañari war with the Incas was fought on this ground in 1534; the Hacienda's courtyard dates to the Jesuits Era, 1691; owned by private families since 1713 (the Plaza family since 1898)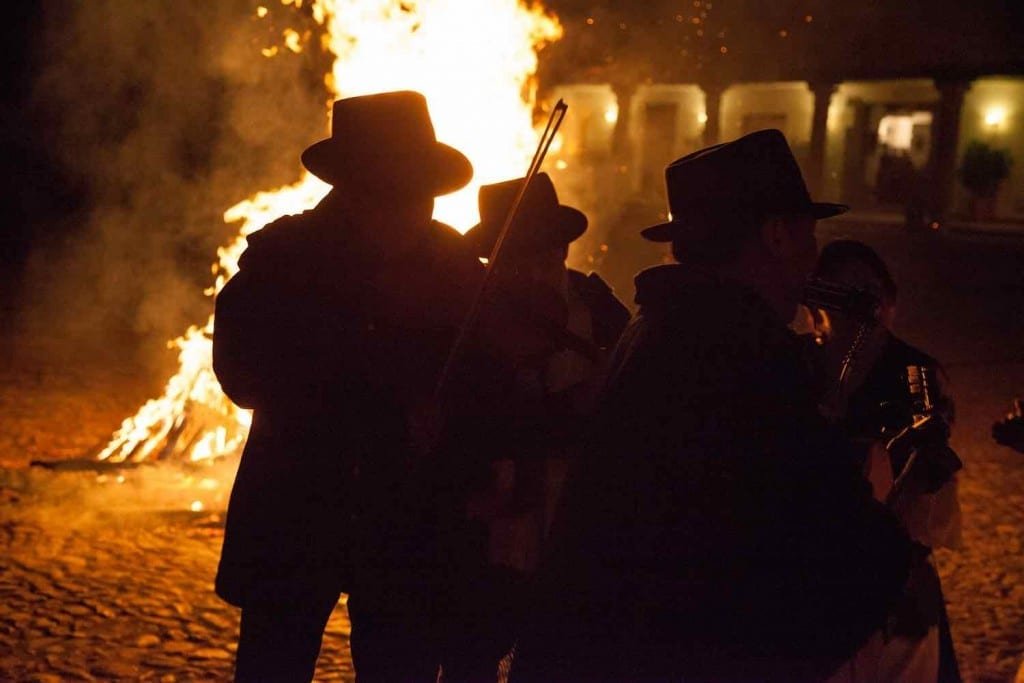 LANDED provides personalized, custom travel within Central America, South America, and the Antarctic. We'll create a unique itinerary plan tailored to your interests and dreams. Experience the trip of a lifetime. Speak with one of our expert travel planners today at 801.582.2100.