Nayara Hangaroa Hotel
Nayara Hangaroa Hotel is located in a privileged spot on Easter Island — 2,300 from mainland Chile — in the village of Hanga Roa, only 5 minutes from the airport. The lodge's striking contemporary architecture was inspired by the traditional boat houses of the Rapa Nui culture.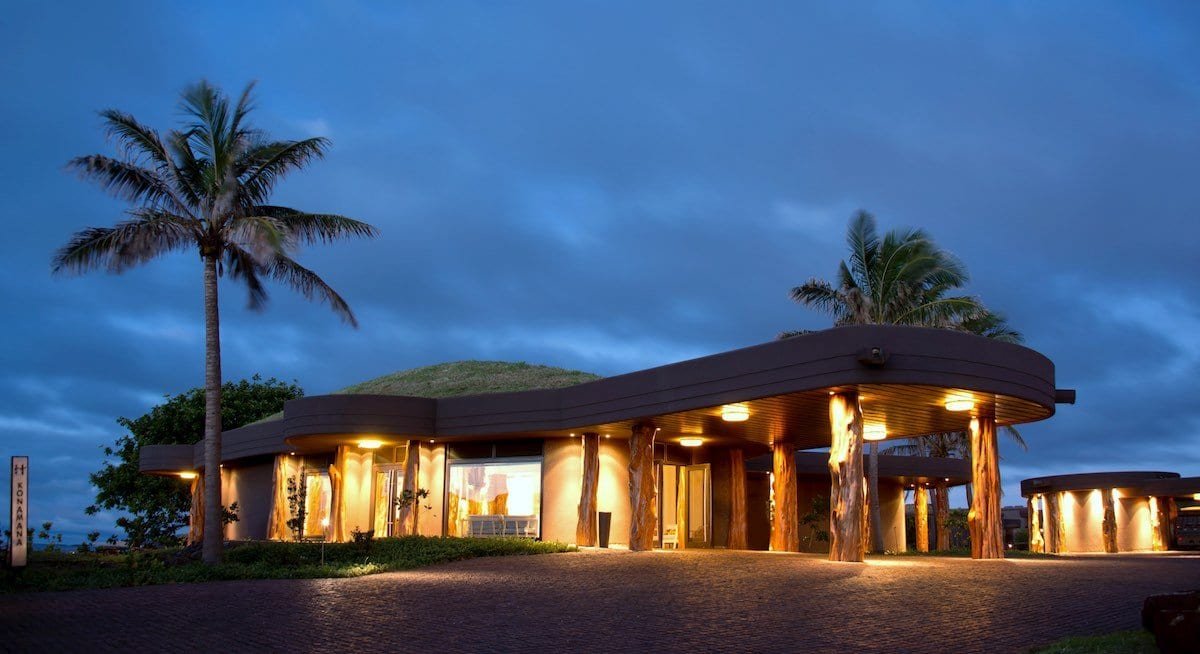 The 75 guest rooms face the Pacific Ocean and were constructed with cypress logs, clay, and volcanic stone.
The full board program includes:
Group-basis guided touring
10 full and half-day explorations by foot, bike, boat, and ATV
3 meals daily
Open bar with select beverages
Group-basis transportation to and from the Hanga Roa airport
Lodge amenities include two restaurants, pool bar, lounge, boutique, and spa.
The hotel also rents out bicycles, has a fitness center, spa tub, outdoor pool with children's area, and sauna.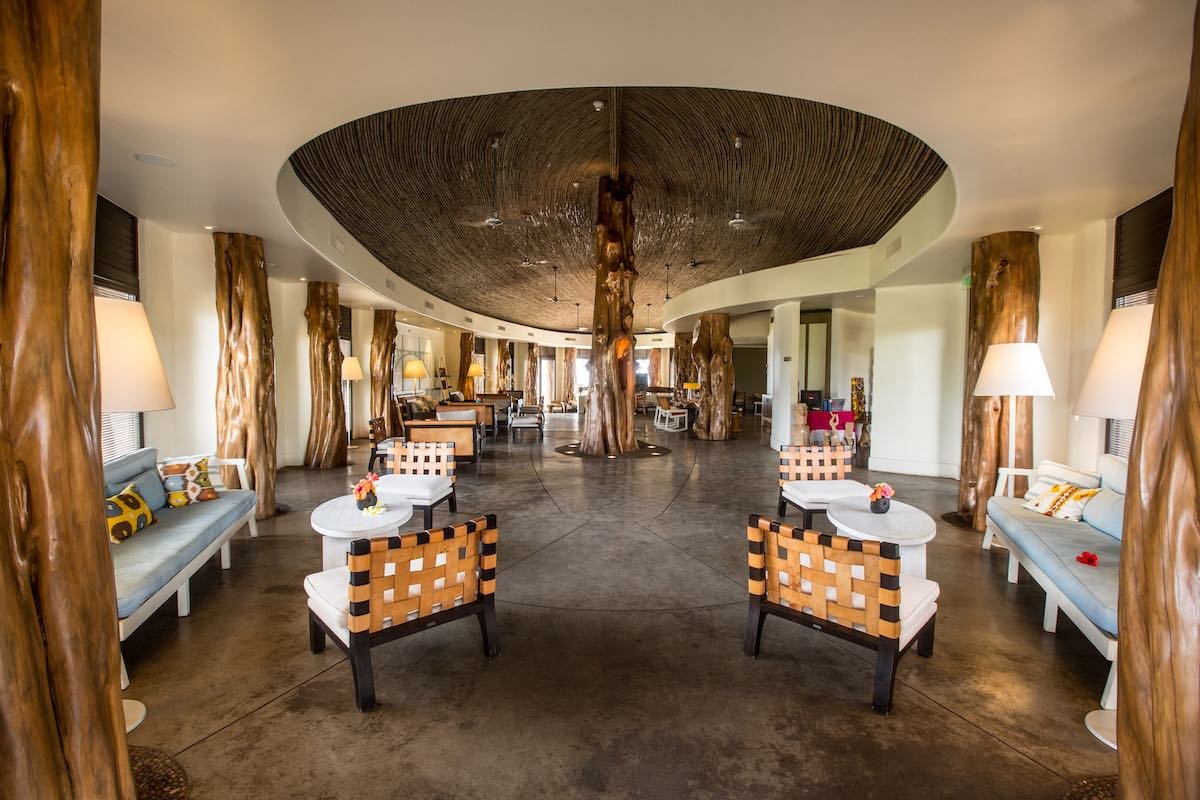 Nayara Hangaroa Location
Nayara Hangaroa hotel is located in the capital city of Easter Island, Hanga Roa. Easter Island is considered one of the most remote inhabited islands in the world, but it still captivates the attention of tourists thanks to its main attraction: the historic Moai statues also known as "Easter Island Heads."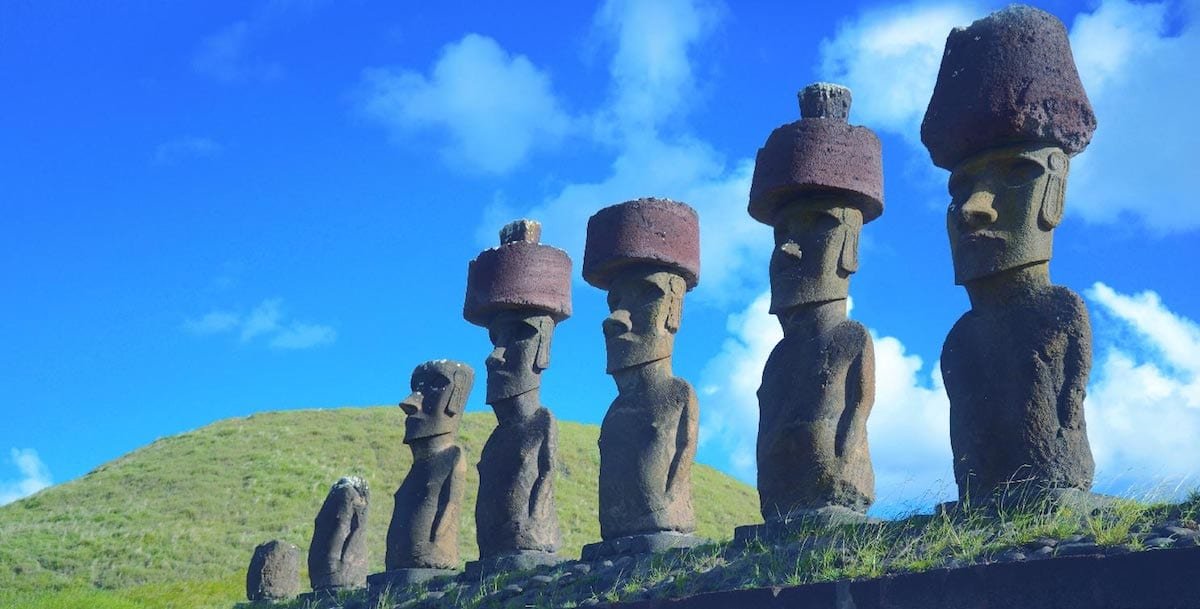 The statues are housed in the Rapa Nui National Park, a certified UNESCO World Heritage Site. They are considered monolithic human figures carved by the Rapa Nui people between the years of 1250 and 1500.
The nearly 900 Moai statues have been under restoration since 1950. Most were carved from tuff (volcanic ash) and the oversized heads, deep eyebrows, and long noses demonstrate the Polynesian belief in the sanctity of the chiefly head.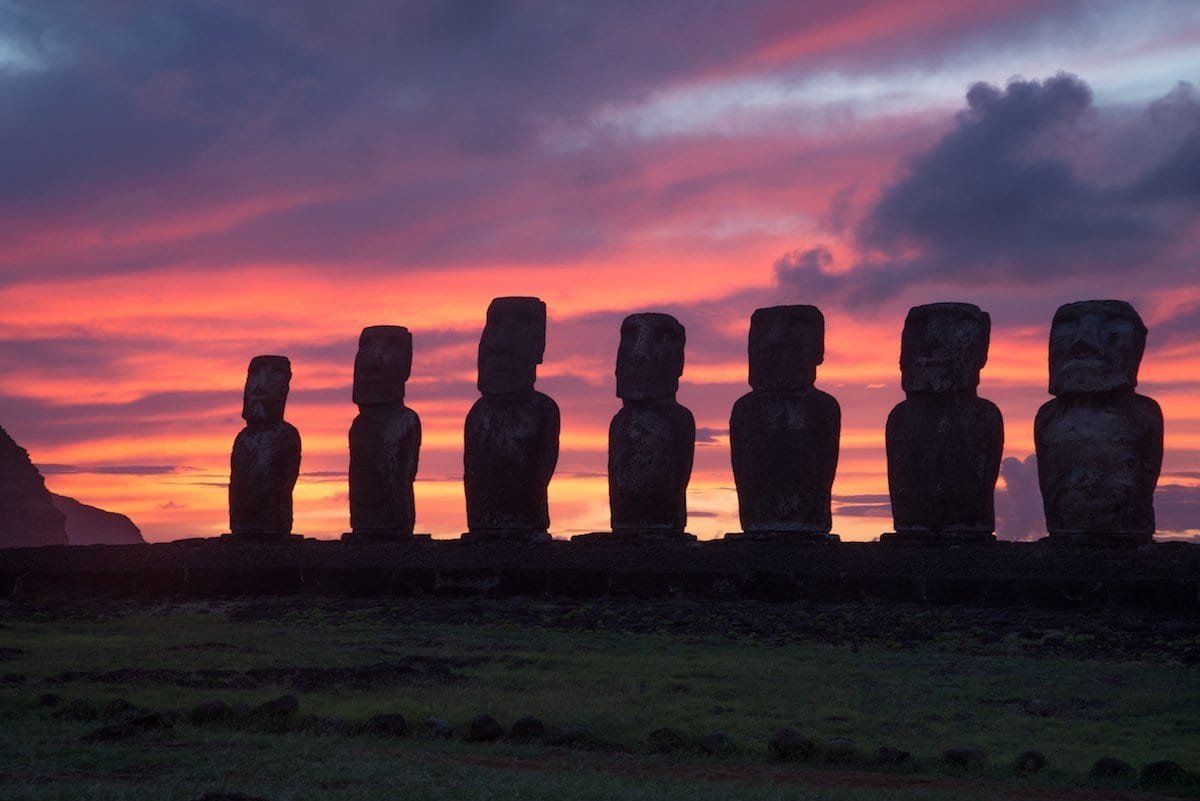 Nayara Hangaroa Accommodations
Infused with the vibrant culture of Easter Island, Hangaroa rooms are accented with items made by local artisans.
Each room maximizes natural light and utilizes local materials including cypress logs, clay soaking tubs, and volcanic stone framing the beds.
In-room amenities include:
Air conditioning
Ceiling fans
Rainfall shower heads
Coffee / tea service
Turndown service
Bathrobes, slippers, hair dryers
Wi-Fi and security box
Premium beverages, laundry, and massage treatments carry an additional charge.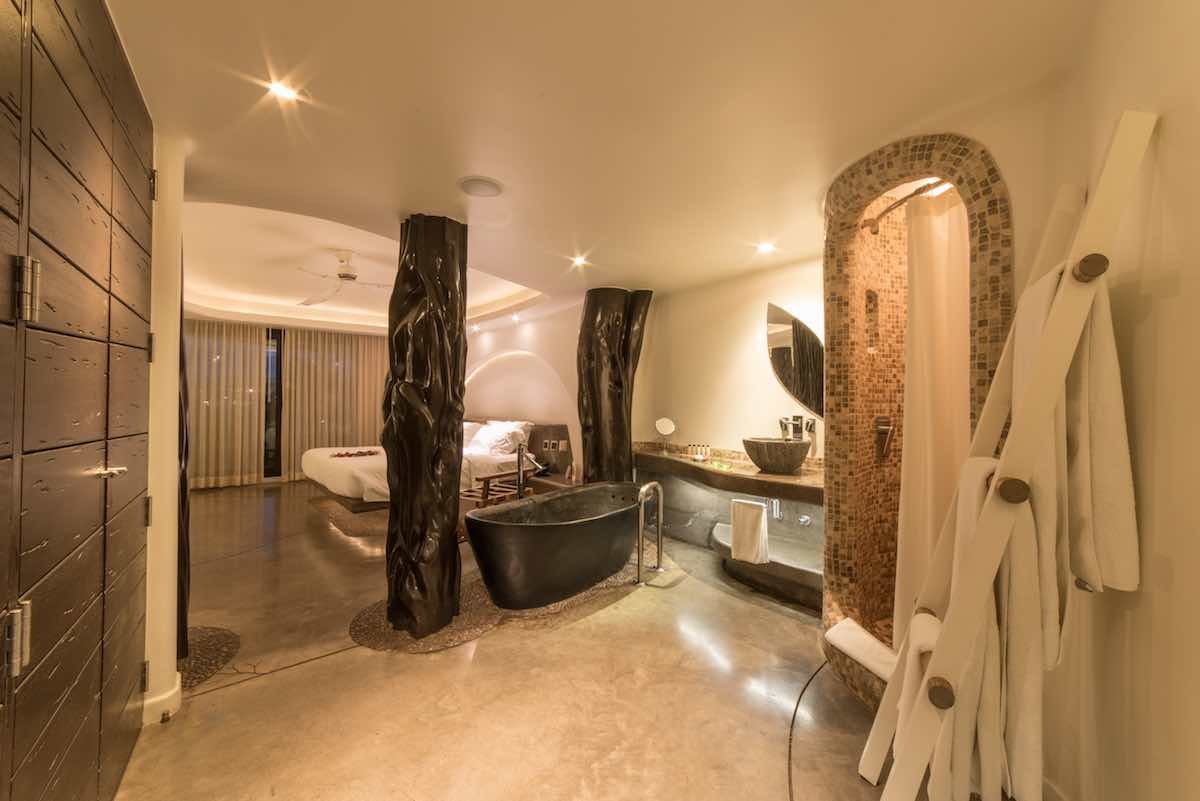 ---
Kainga Rooms
There are 69 Kainga rooms, each between 484 to 527 square ft.
These rooms feature a sofa bed and desk, a handmade clay tub, shower, and a private terrace overlooking the sea. They do not have television.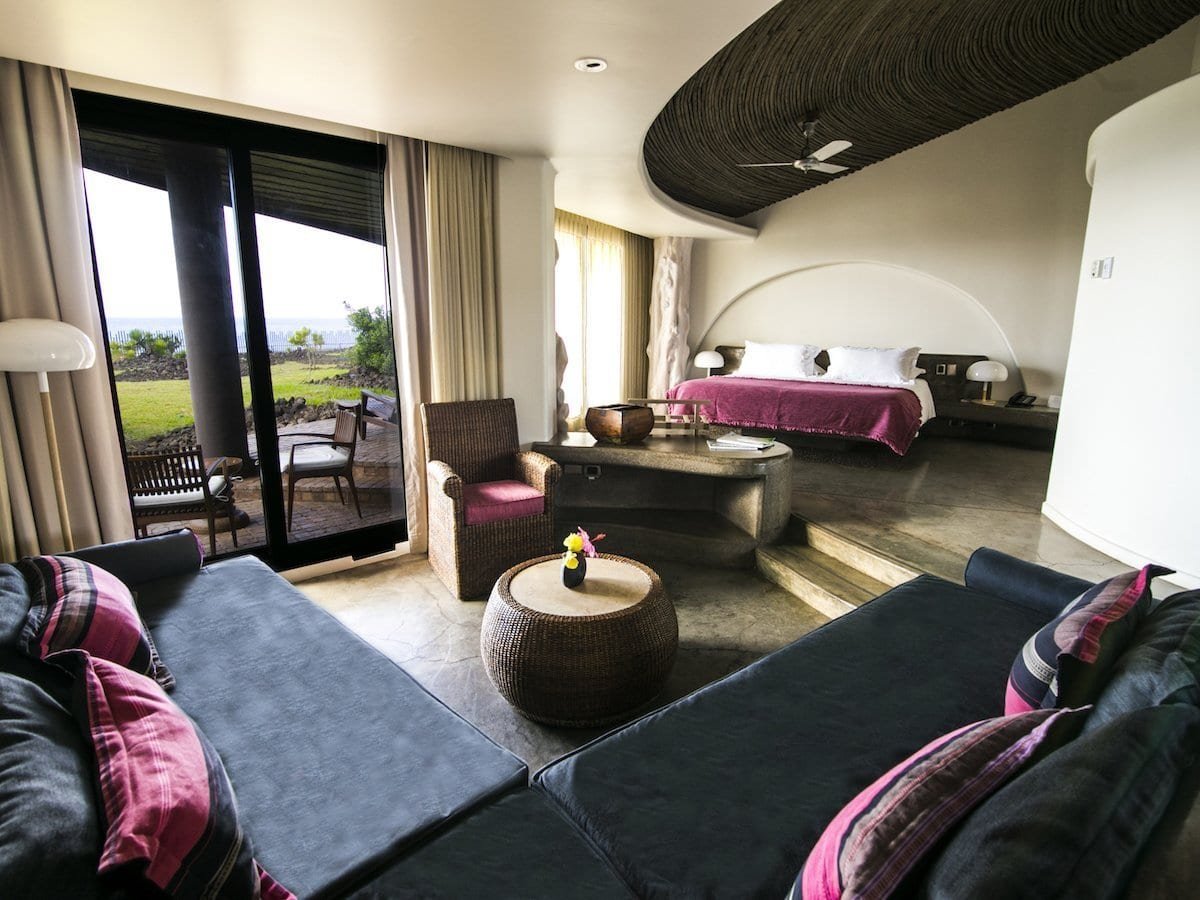 ---
Maunga Rooms
These double height rooms feature a guest bathroom, a spacious living room, sofa bed and desk, shower, a private terrace overlooking the sea. They do not have television.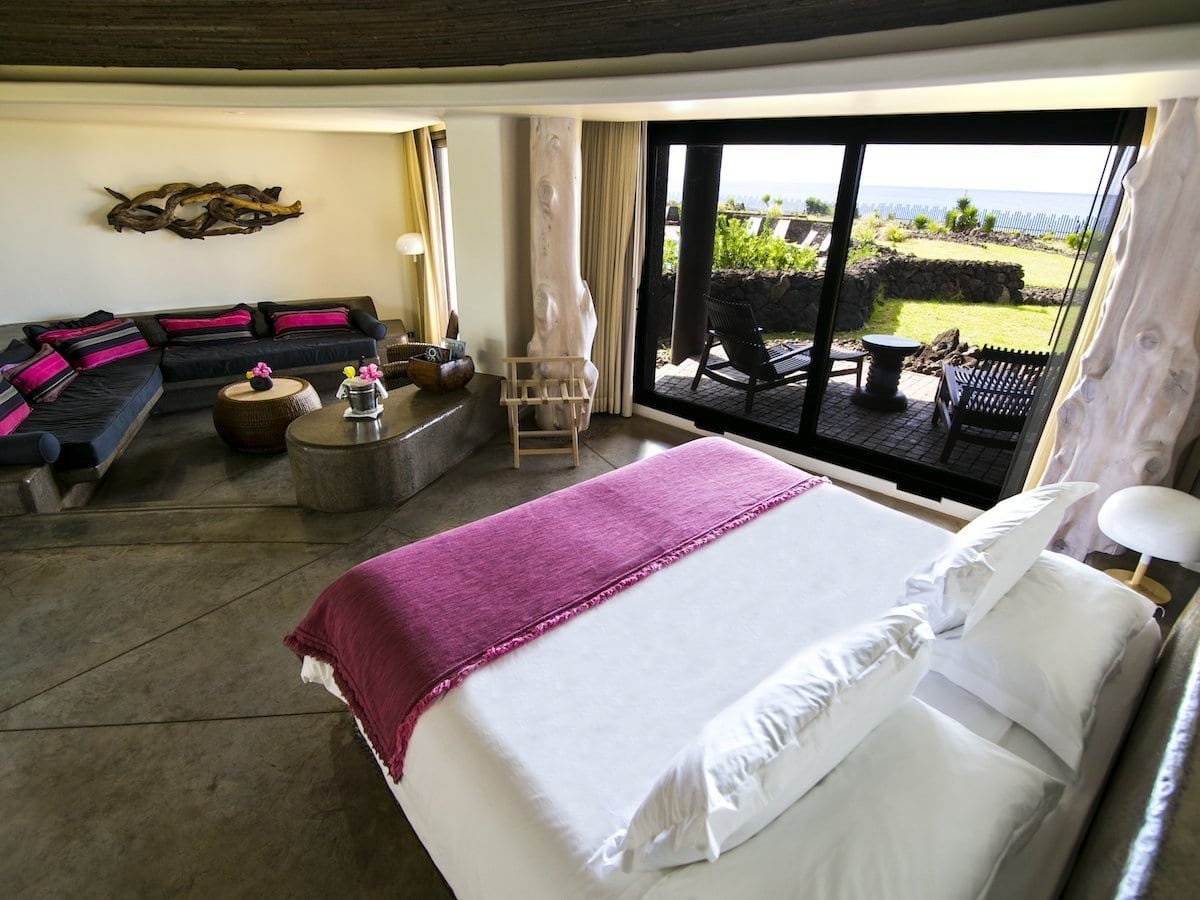 Nayara Hangaroa Amenities
Vaitea Pool
Nayara Hangaroa boasts the largest pool on Easter Island. The tropical climate and mild temperatures provide ideal conditions to enjoy swimming while overlooking the Pacific Ocean.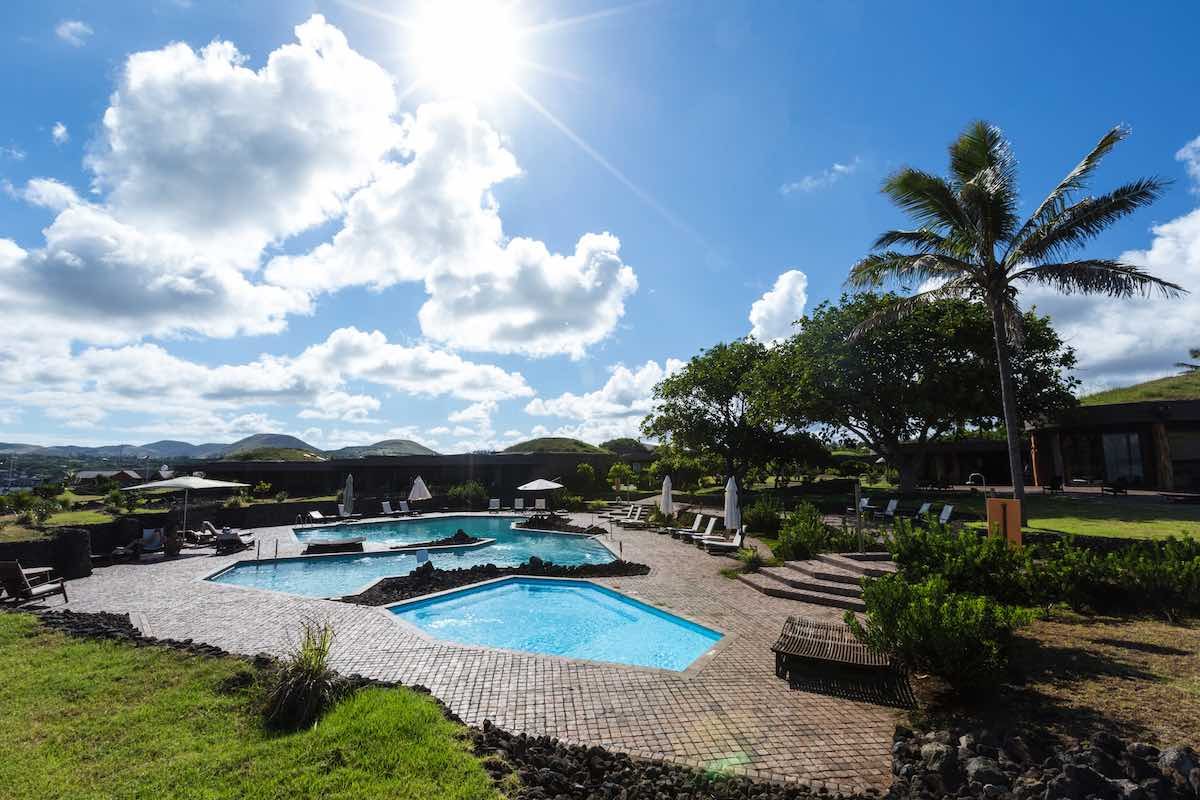 Spa Manavai
Spa Manavai offers a menu of modern wellness treatments utilizing natural ingredients. Surrounded by white sand overlooking the Pacific Ocean, the spa helps to renew mind and body.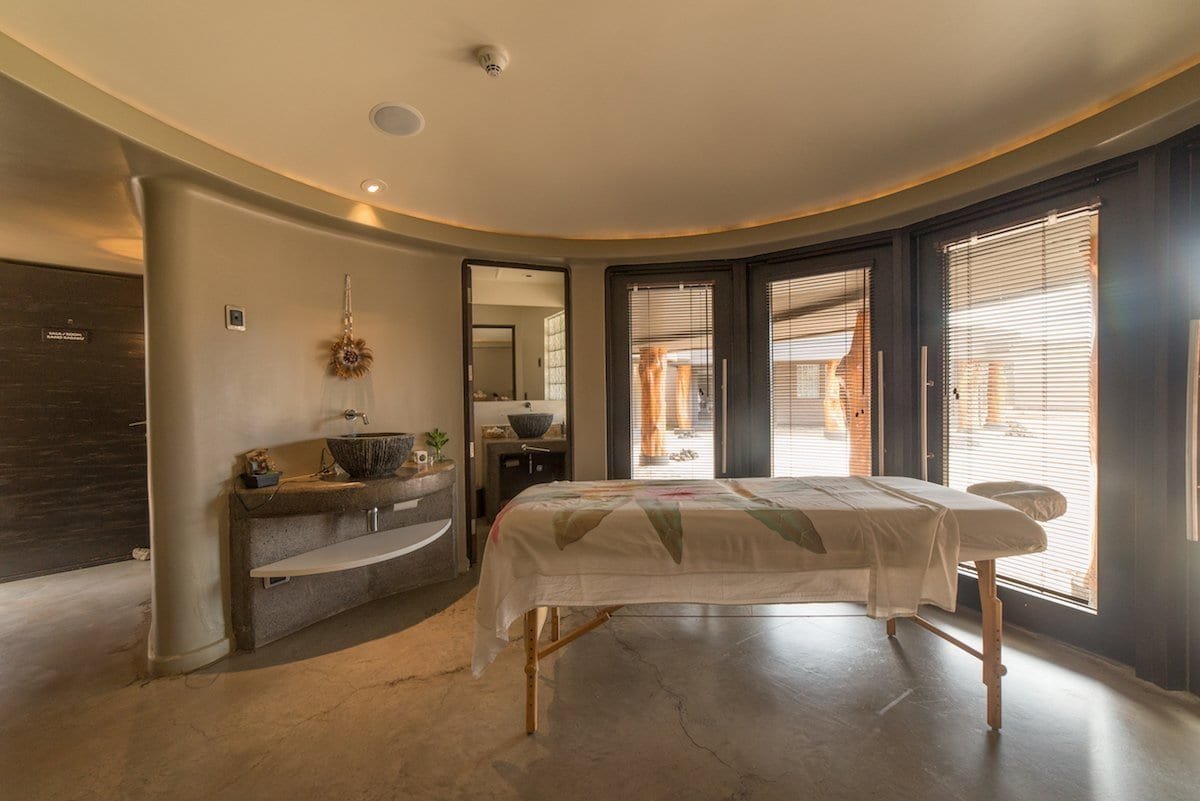 Restaurants
Poerva Restaurant
This is the main restaurant at the hotel with a capacity of 110 people inside and 60 people on the outdoor terrace. An a la carte menu is served for breakfast and lunch.
Kaloa Restaurant
A sophisticated lounge with large banquette seating, comfortable pillows and sunset views. The two-level restaurant and lounge is a gathering place for hotel guests and local visitors looking to indulge in the freshest local seafood caught that day and other International favorites all complimented by a creative cocktail menu sure to enhance any evening.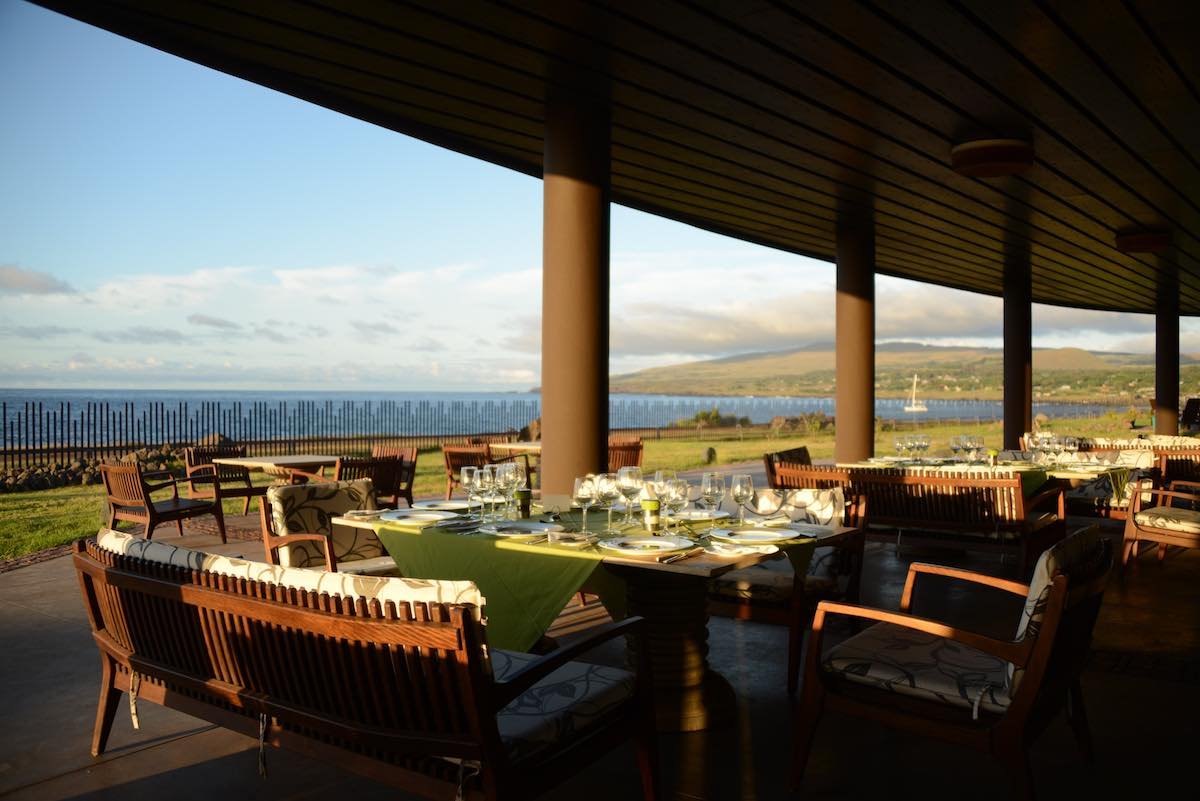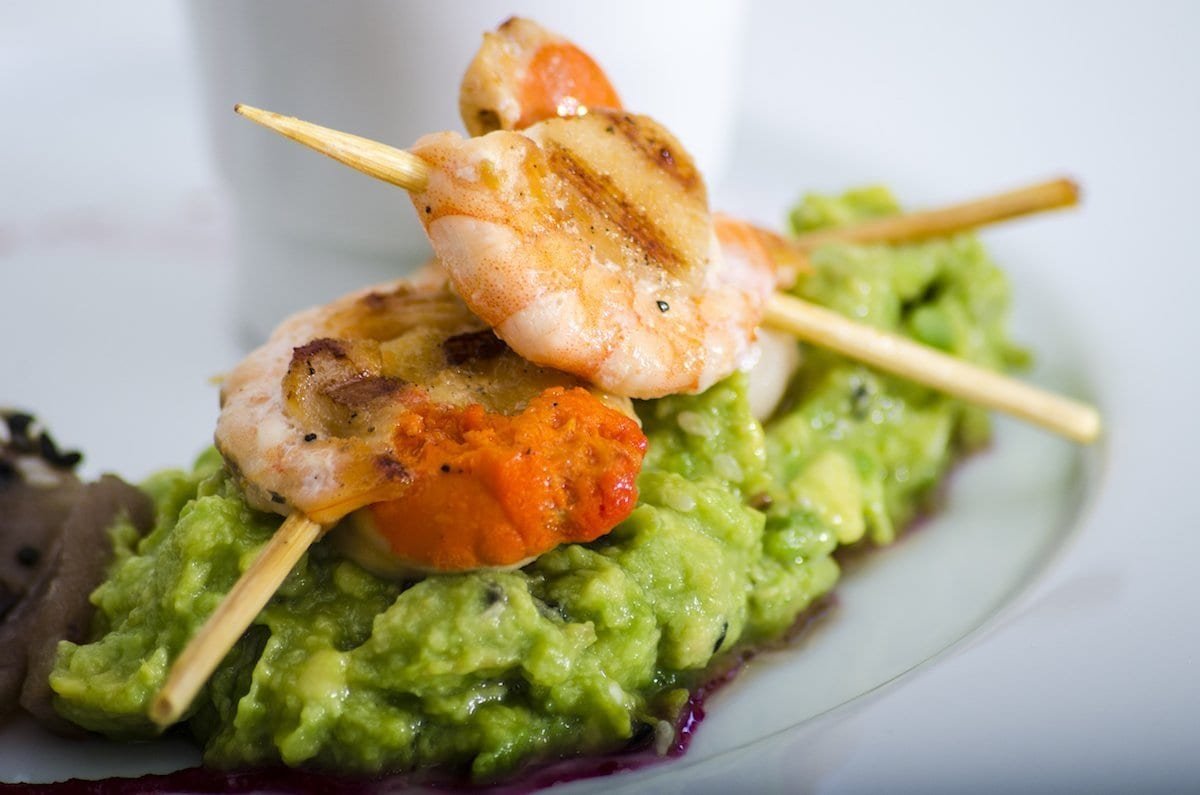 Bar Vaikoa
The main hotel bar located near the pool offers a selection of cold dishes and a refreshing cocktail menu.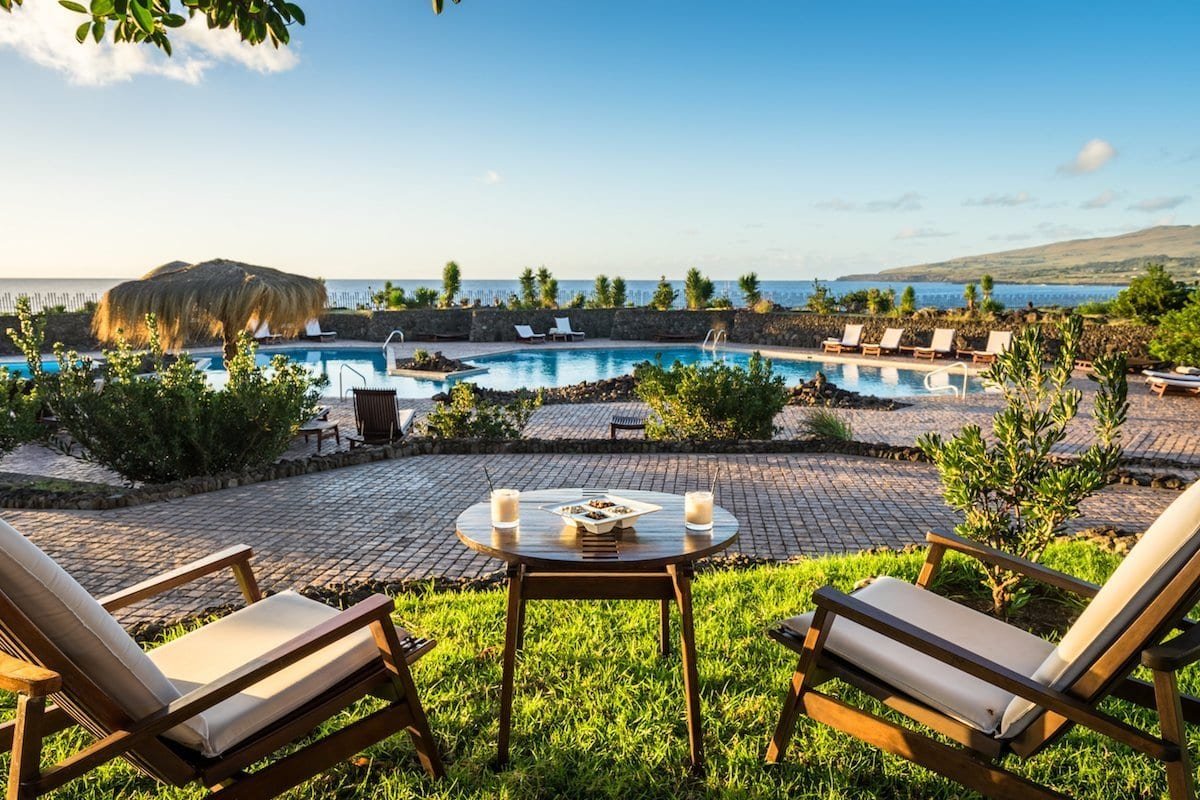 Active Adventure
Nayara Hangaroa provides a menu of adventures, from boating to biking to trekking through million-year-old volcanoes.
But perhaps their greatest excursions are found in their hiking tours featuring expert guides who are knowledgeable about the ancestral culture and local community.
Private guides can be arranged for most dates, with sufficient advance notice.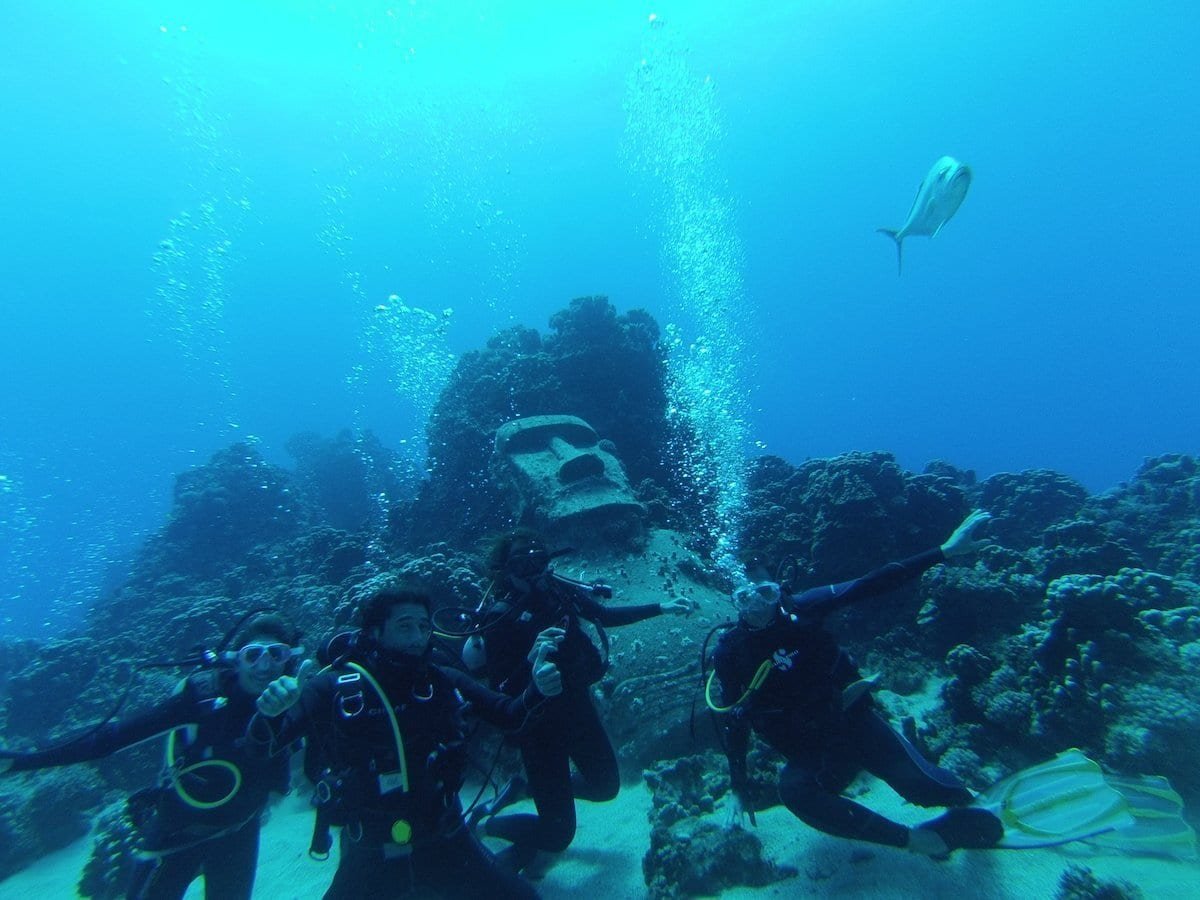 Ara Moai
On this 3.5-mile hike, guests will visit Rano Raraku, where the quarries of the megalithic statues called Moai are housed. Here, guests will learn about the carving and transportation process of these ancient statues from expert guides.
Guests will visit three quarries and follow the path called Ara Moai which highlights the best statues.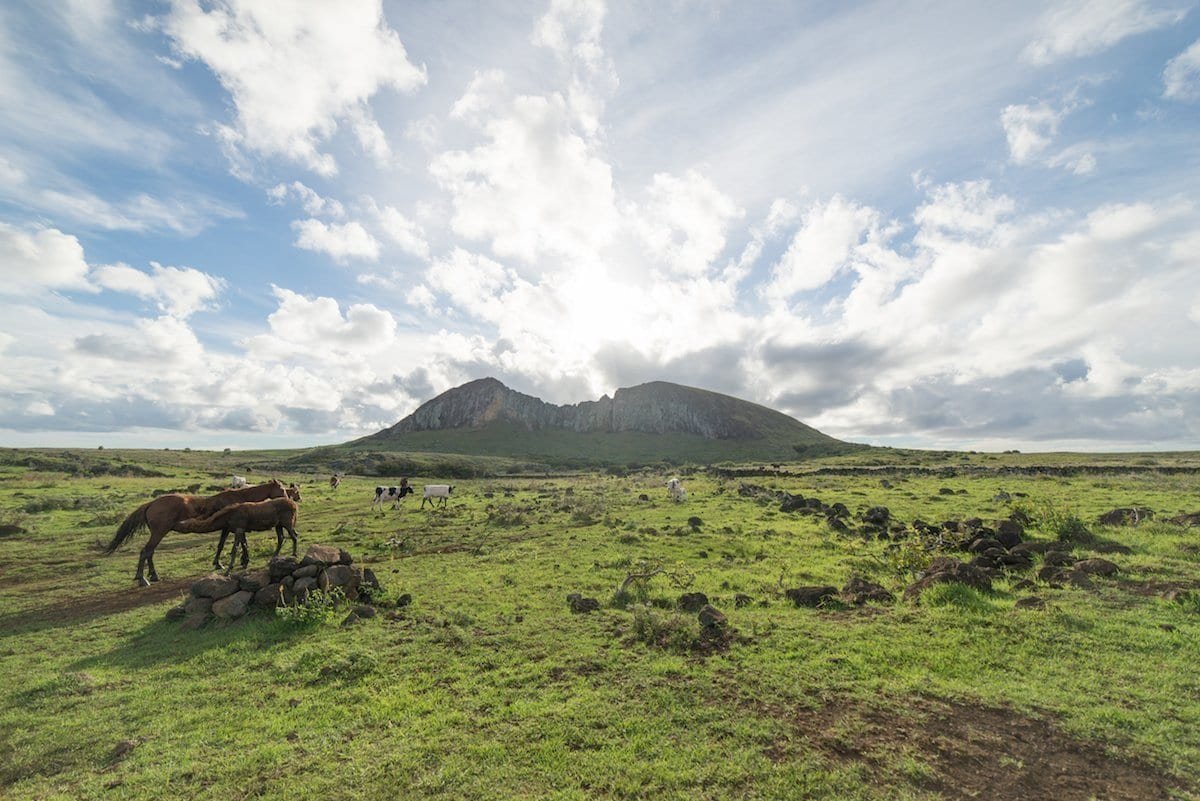 Hiking Ara o Te Ao
One of the oldest paths in Rapa Nui, Ara o Te Ao or "The Path of Power" ends at a lookout point over Rano Kau, the largest crater in Rapa Nui.
The 3.2-mile hike also loops through the ceremonial village of Orongo, the main cult of the Rapa Nui until the XIX Century.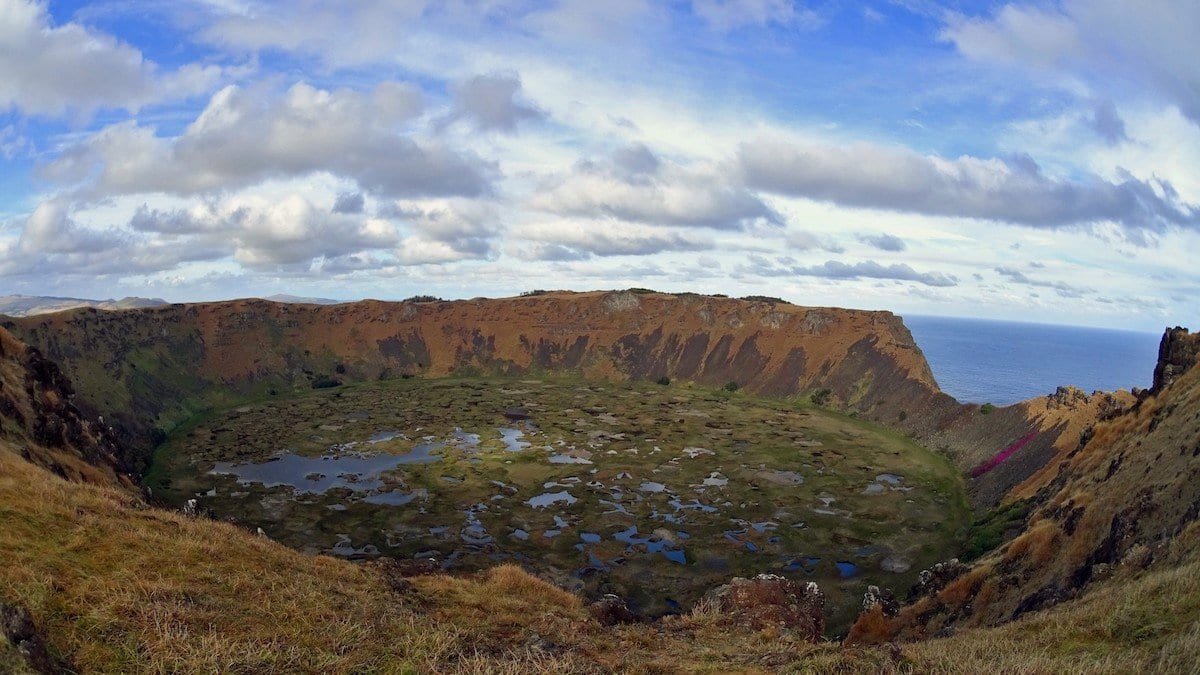 Hiking Avareipua
This three-hour hike takes guests through a foundational settlement in Rapa Nui, called Ahu te Peu.
Guests hike through a landscape of lava tubes from the youngest volcanic activity on the island.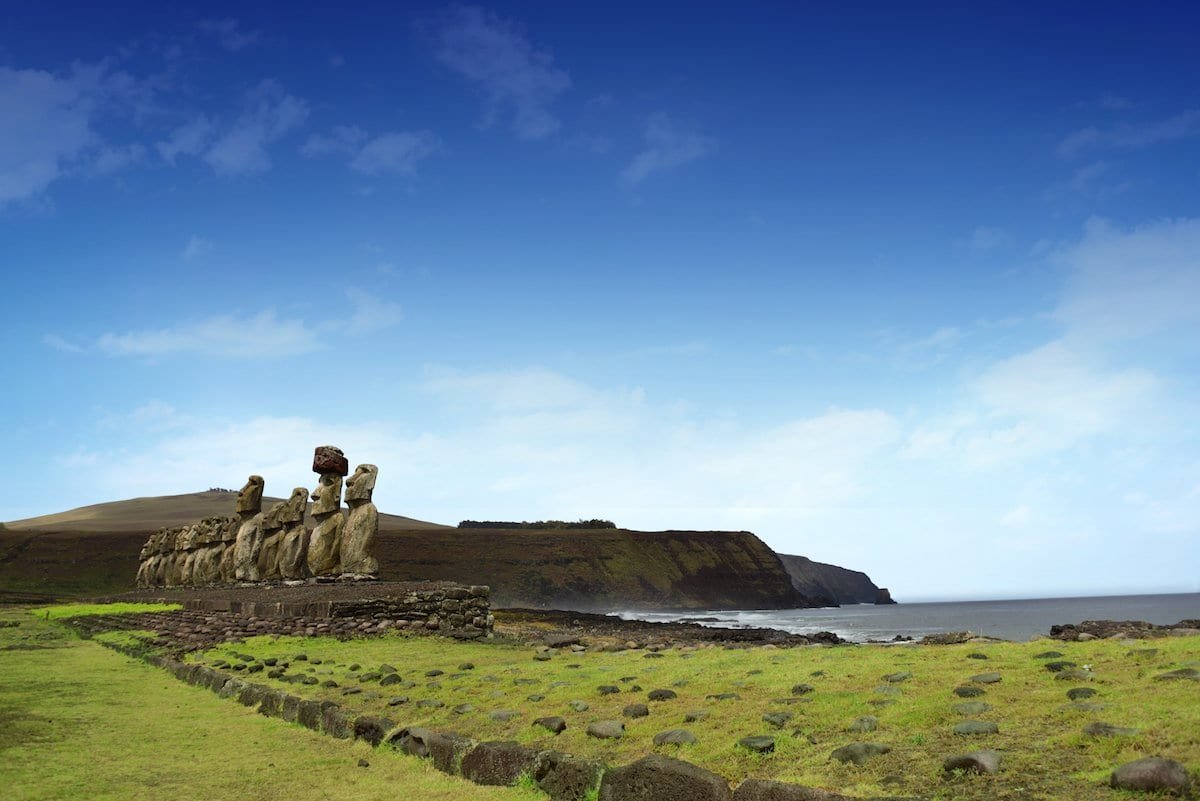 ARE YOU CONSIDERING A STAY AT NAYARA HANGAROA? LANDED PROVIDES PERSONALIZED, CUSTOM TRAVEL WITHIN CENTRAL AMERICA, SOUTH AMERICA, AND THE ANTARCTIC. WE'LL CREATE A UNIQUE ITINERARY PLAN TAILORED TO YOUR INTERESTS AND DREAMS. EXPERIENCE THE TRIP OF A LIFETIME. SPEAK WITH ONE OF OUR EXPERT TRAVEL PLANNERS TODAY AT 801.582.2100.