Islas Secas Reserve & Panama Lodge is located on a private archipelago, 20 miles from the nearest port in the Pacific Coast province of Chiriqui.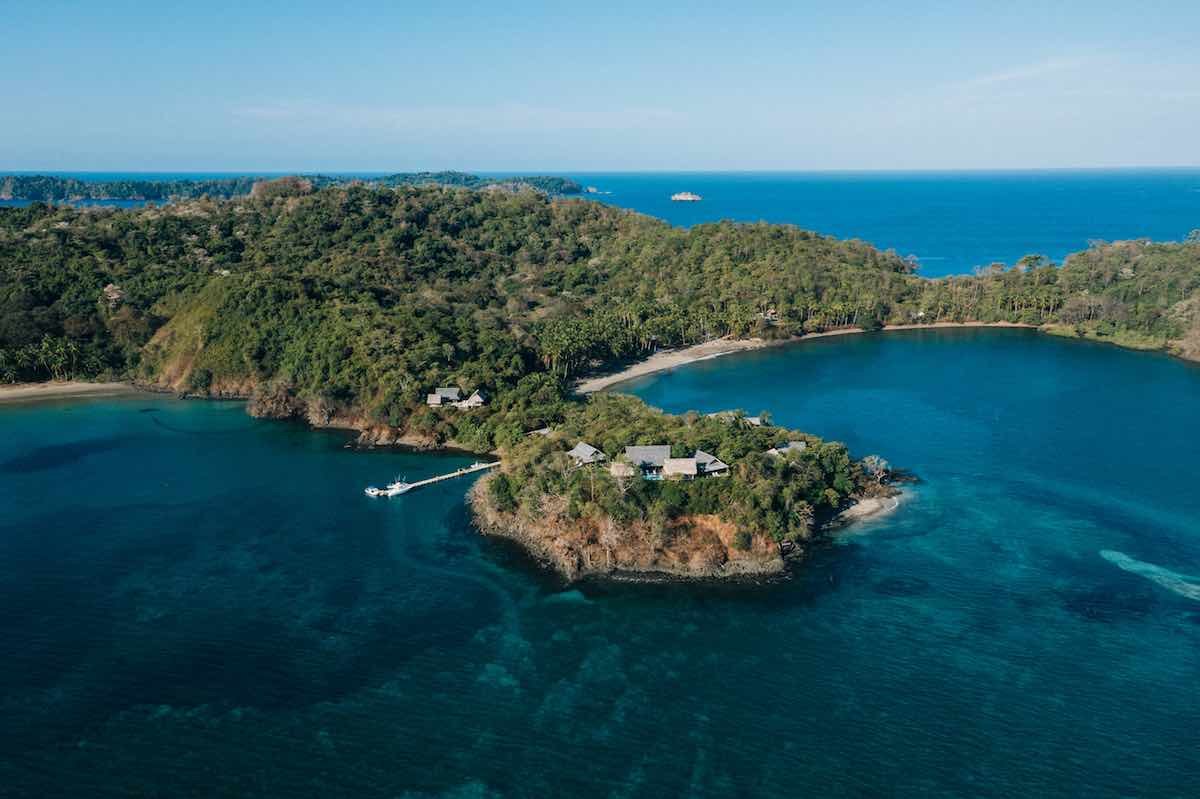 Accommodations 
Although the private archipelago has 14 islands, Islas Secas has just four casitas—one, two, and four bedrooms. The maximum occupancy is 18 guests; this is the opposite of mass tourism.
Each of the casitas features a private plunge pool, dining area, outdoor shower, and hammock.
Inside, you'll find air conditioning, a plush bed, crisp linens, en suite bathroom, complimentary mini-bar, bathrobes, beach sandals, Wi-Fi, and a hairdryer.
---
Casita Mirador
This one bedroom casita is ideal for a romantic getaway and has a view of a lagoon. It is set within a garden with a plunge pool overlooking the ocean.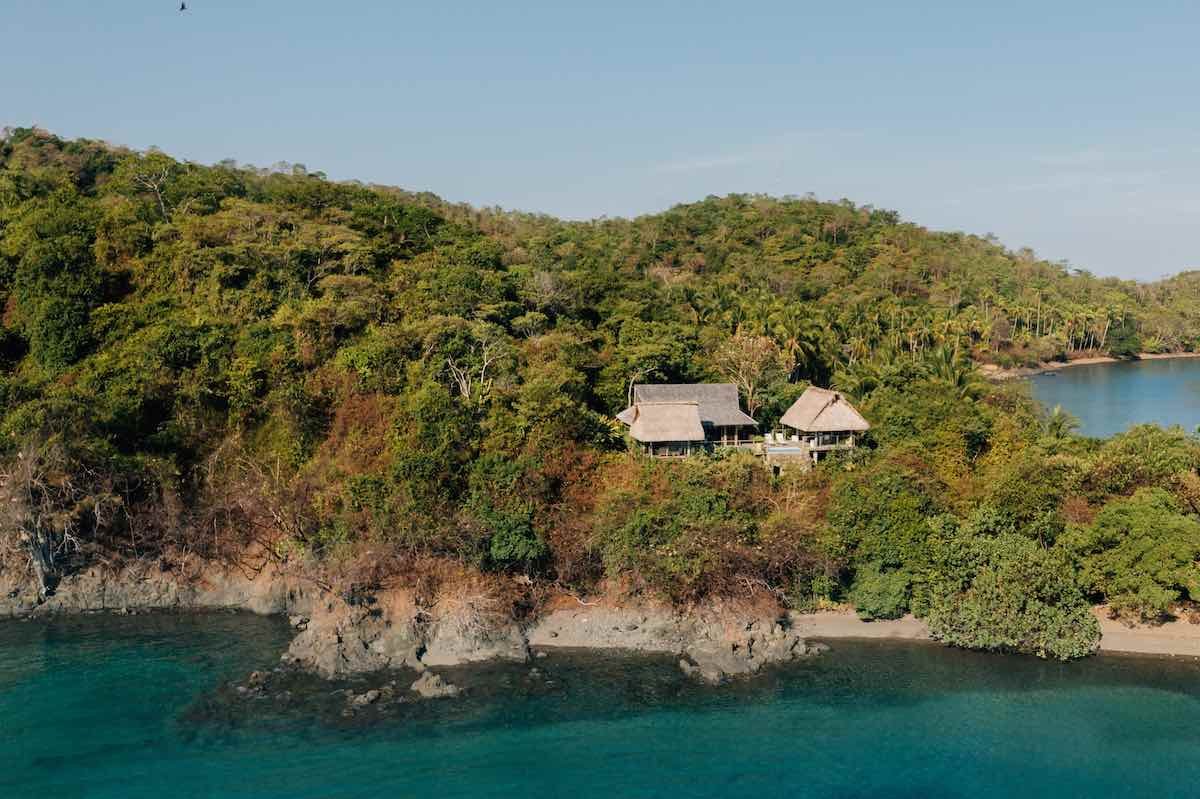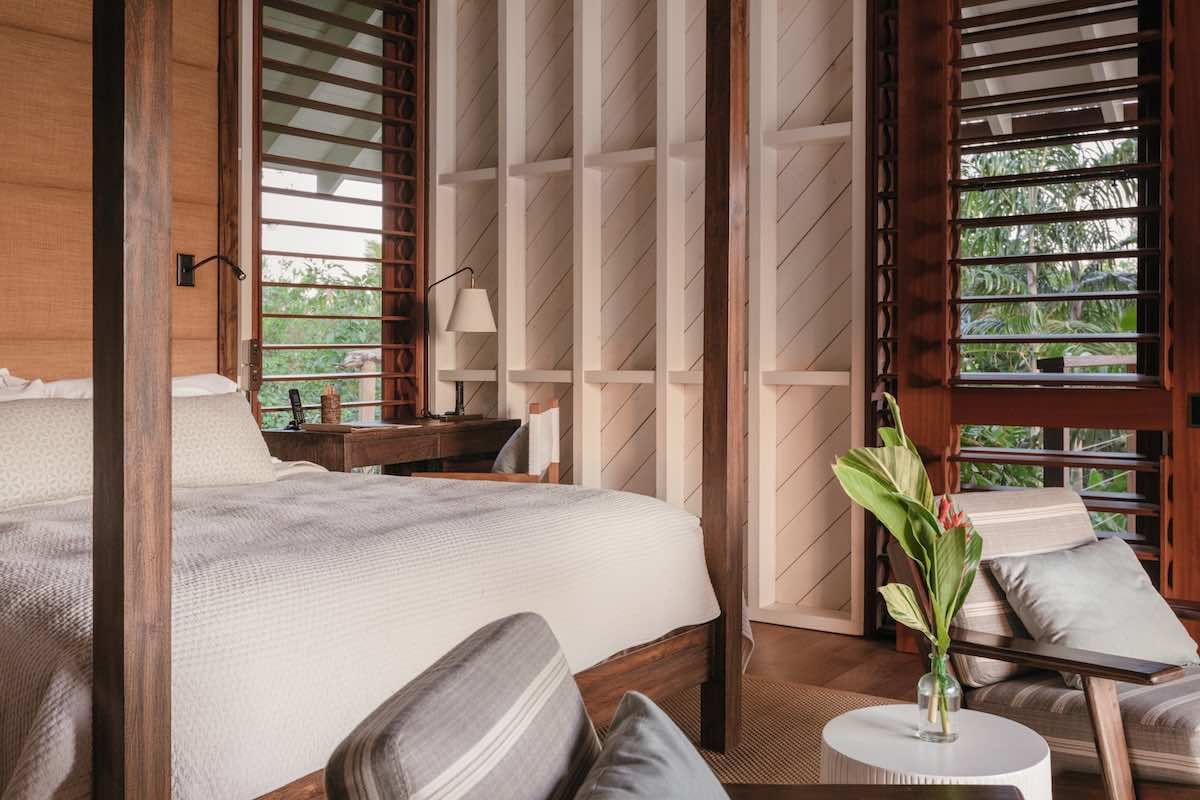 ---
Casita Sombras 
This two-bedroom casita is complete with a plunge pool and direct access to the beach. The site has two separate casitas and can accommodate up to four guests in king-size or twin beds.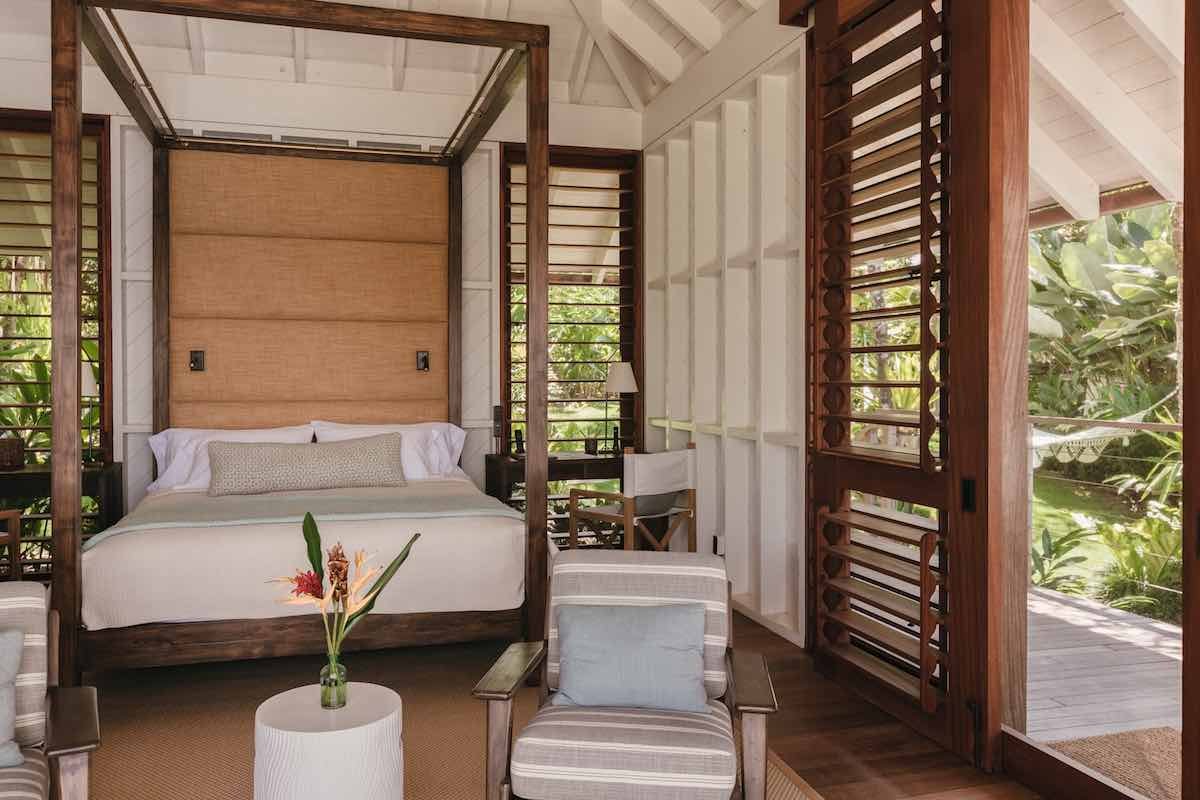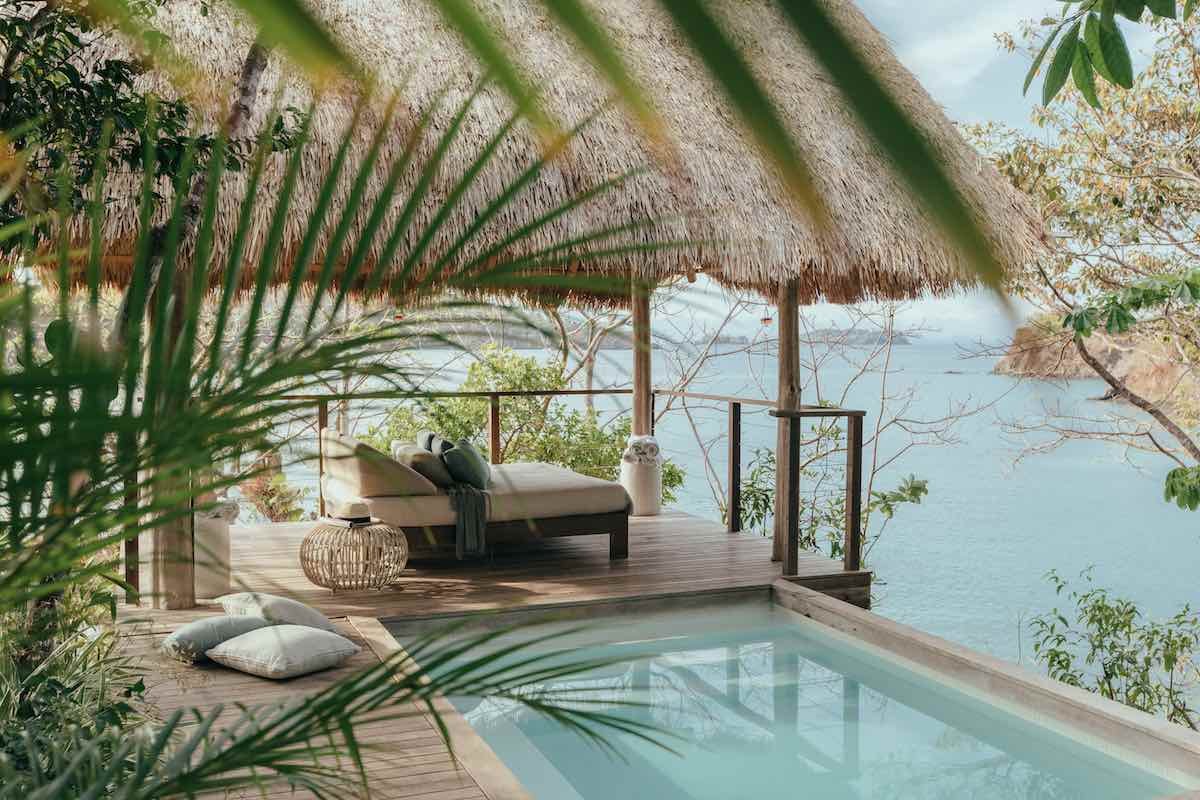 ---
Casita Tres Palmas 
This casita is ideal for families. It features two bedrooms and two separate casita units. In total, Tres Palmas can accommodate up to four guests in king-size or twin beds. The casita also has outdoor spaces and a plunge pool.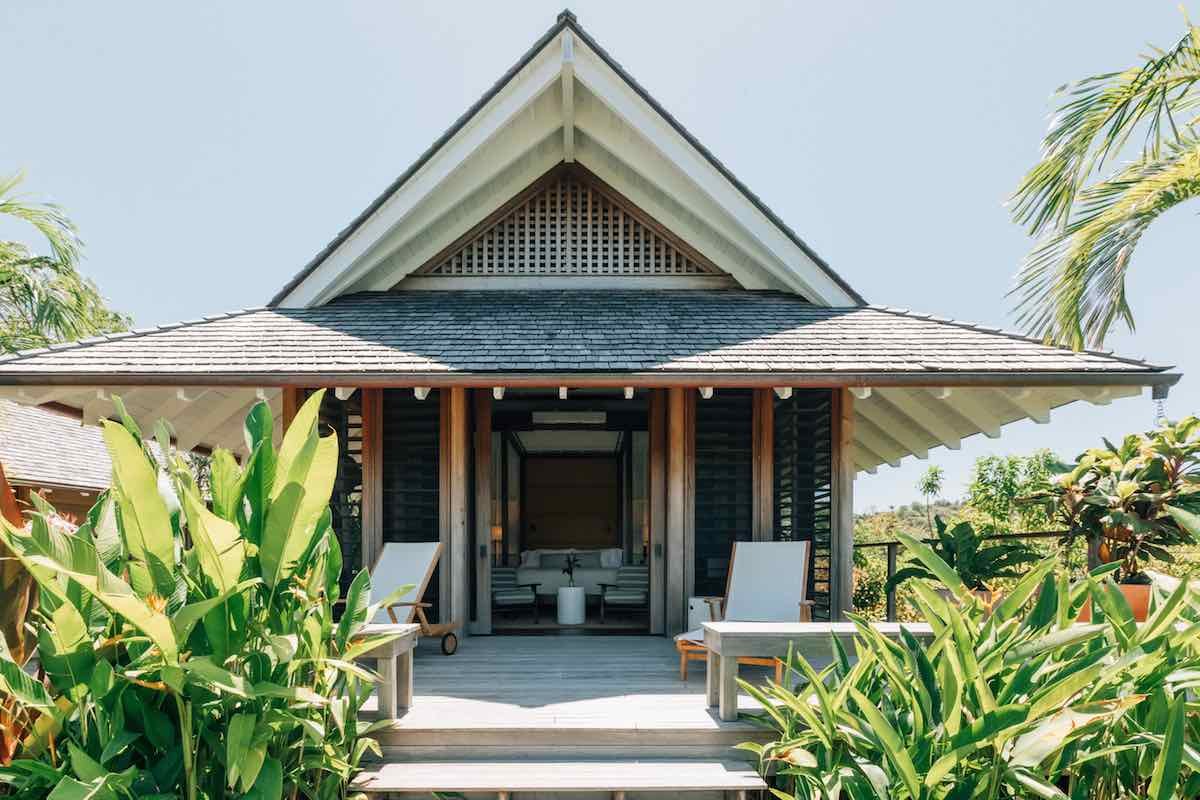 ---
Casita Grande 
Casita Grande is intended for large families and groups of friends. Casita Grande has four separate casita units and can accommodate up to eight guests in king-size or twin beds.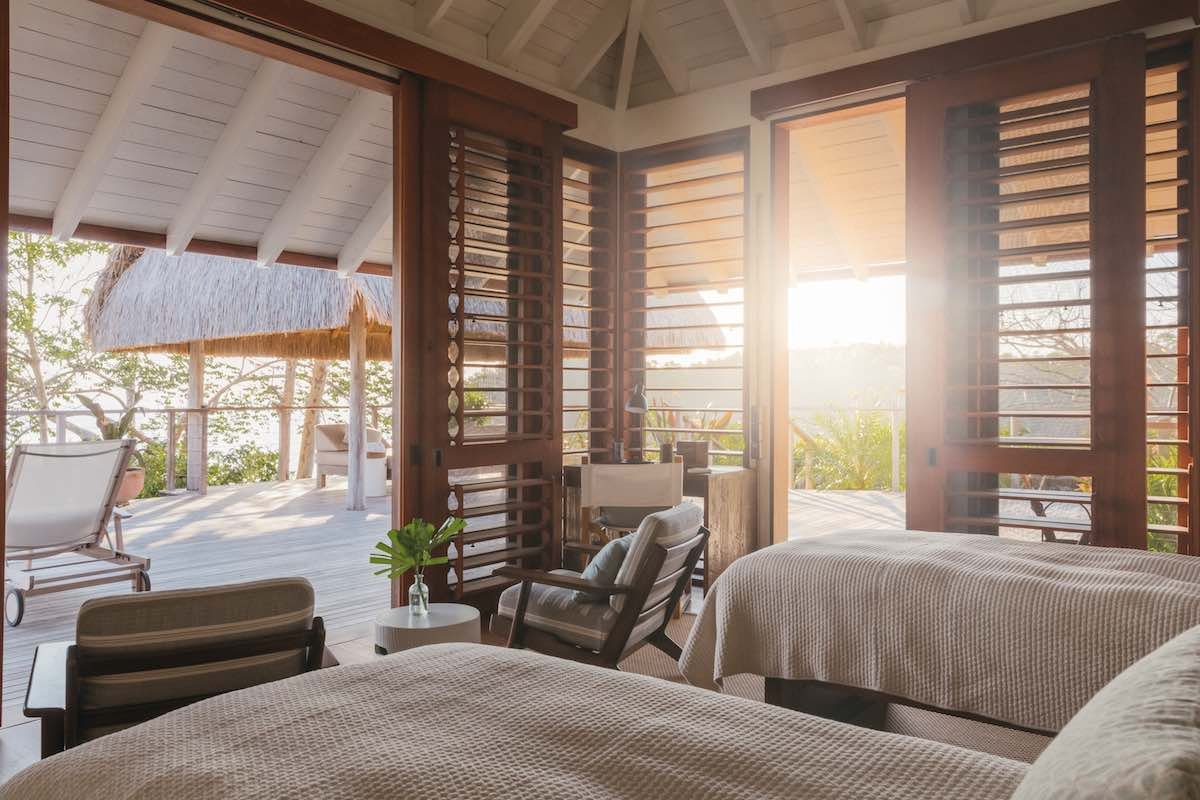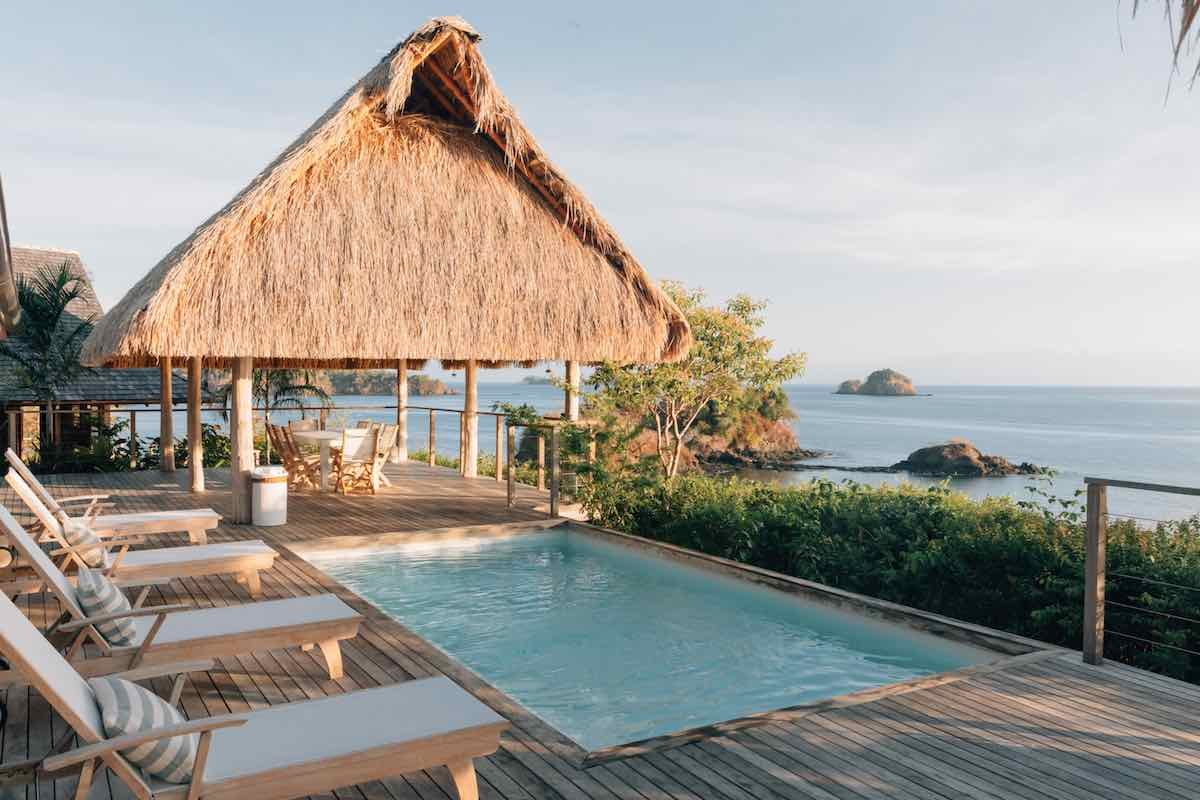 Amenities 
Among the resort's amenities are the Terraza Restaurant, swimming pool, bar, lounge, gardens, and beaches.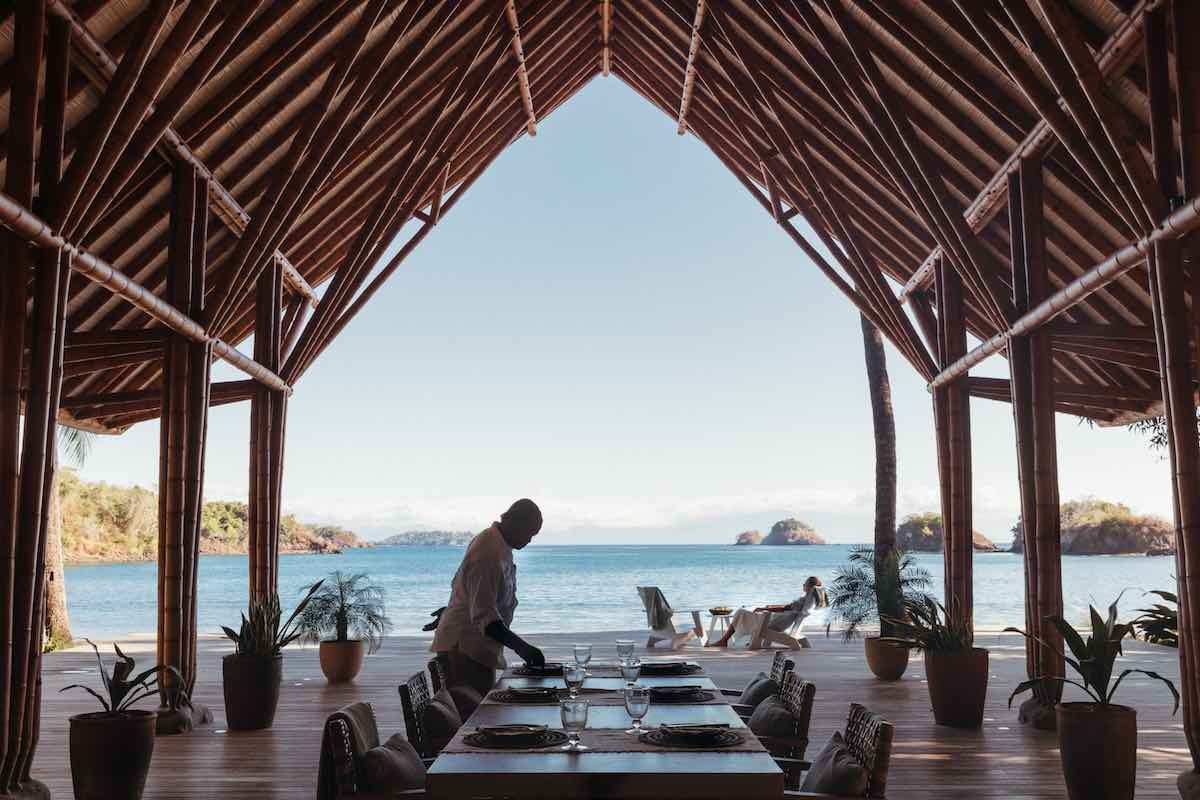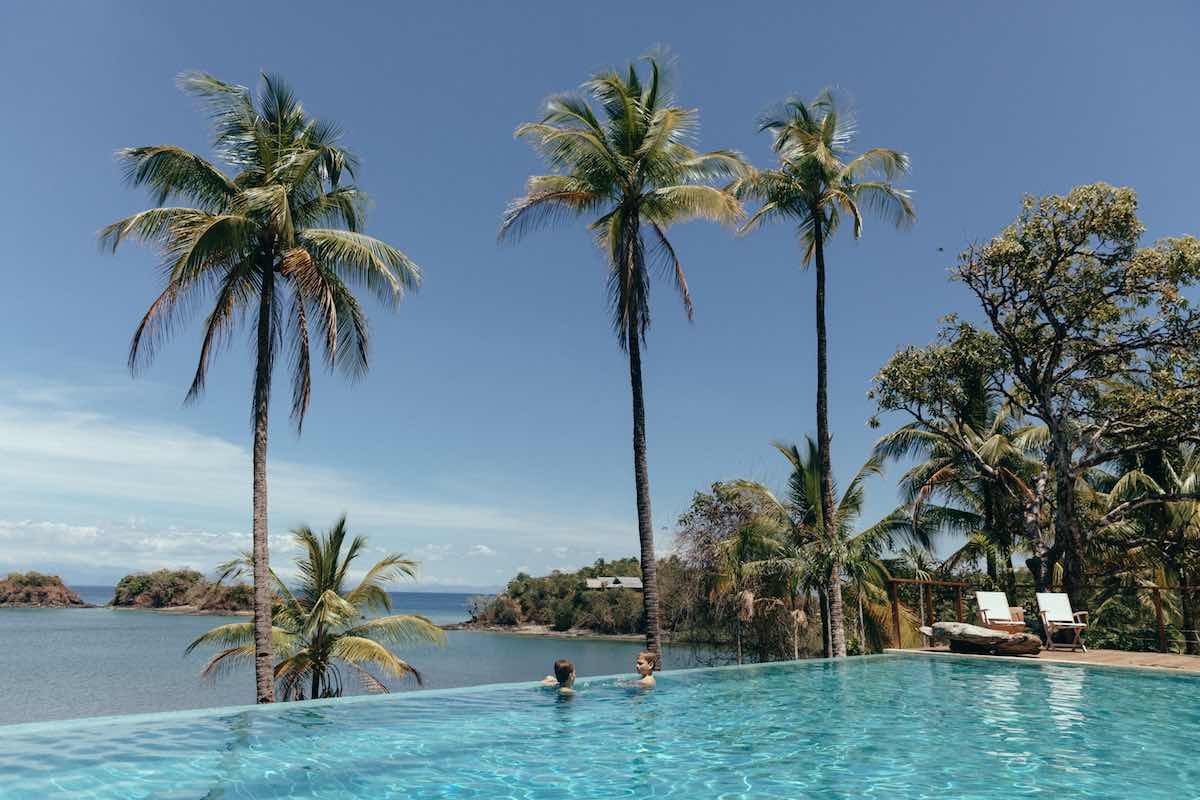 Exploring Chiriqui
Chiriqui's highlands are deservedly famous, and most visitors head straight for the cool cloud forests of Baru and Boquete. Far fewer have explored south or east of the provincial capital, David.
Those who do venture to the Pacific Coast are rewarded with crystal clear waters, secluded retreats, and miles of sparkling shoreline.
Here you can observe monkeys, sea turtles, humpback whales (July to October), hammerhead sharks and manta rays.
Guests can explore the islands, fish the waters of Hannibal Bank and Isla Montuosa, snorkel, surf Morro Negrito, or charter day trips to Coiba National Park. Paddleboards, kayaks, and a motor yacht are available.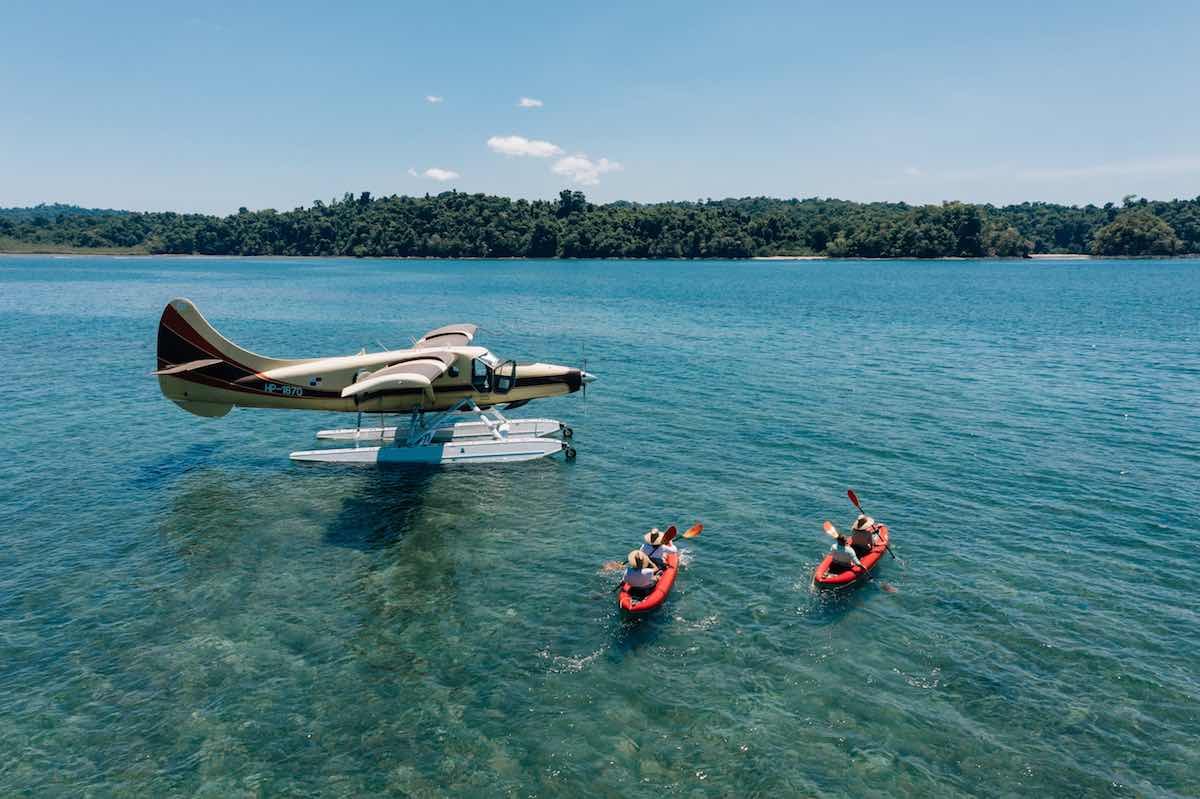 ARE YOU CONSIDERING A STAY AT ISLAS SECAS? LANDED PROVIDES PERSONALIZED, CUSTOM TRAVEL WITHIN CENTRAL AMERICA, SOUTH AMERICA, AND THE ANTARCTIC. WE'LL CREATE A UNIQUE ITINERARY PLAN TAILORED TO YOUR INTERESTS AND DREAMS. EXPERIENCE THE TRIP OF A LIFETIME. SPEAK WITH ONE OF OUR EXPERT TRAVEL PLANNERS TODAY AT 801.582.2100.