Lapa Rios is a boutique rainforest lodge located near the southernmost point of Costa Rica's Osa Peninsula. The lodge is surrounded by 1,000 acres of private rainforest reserve—habitat for colorful frogs, monkeys, sloths, and more than 300 bird species.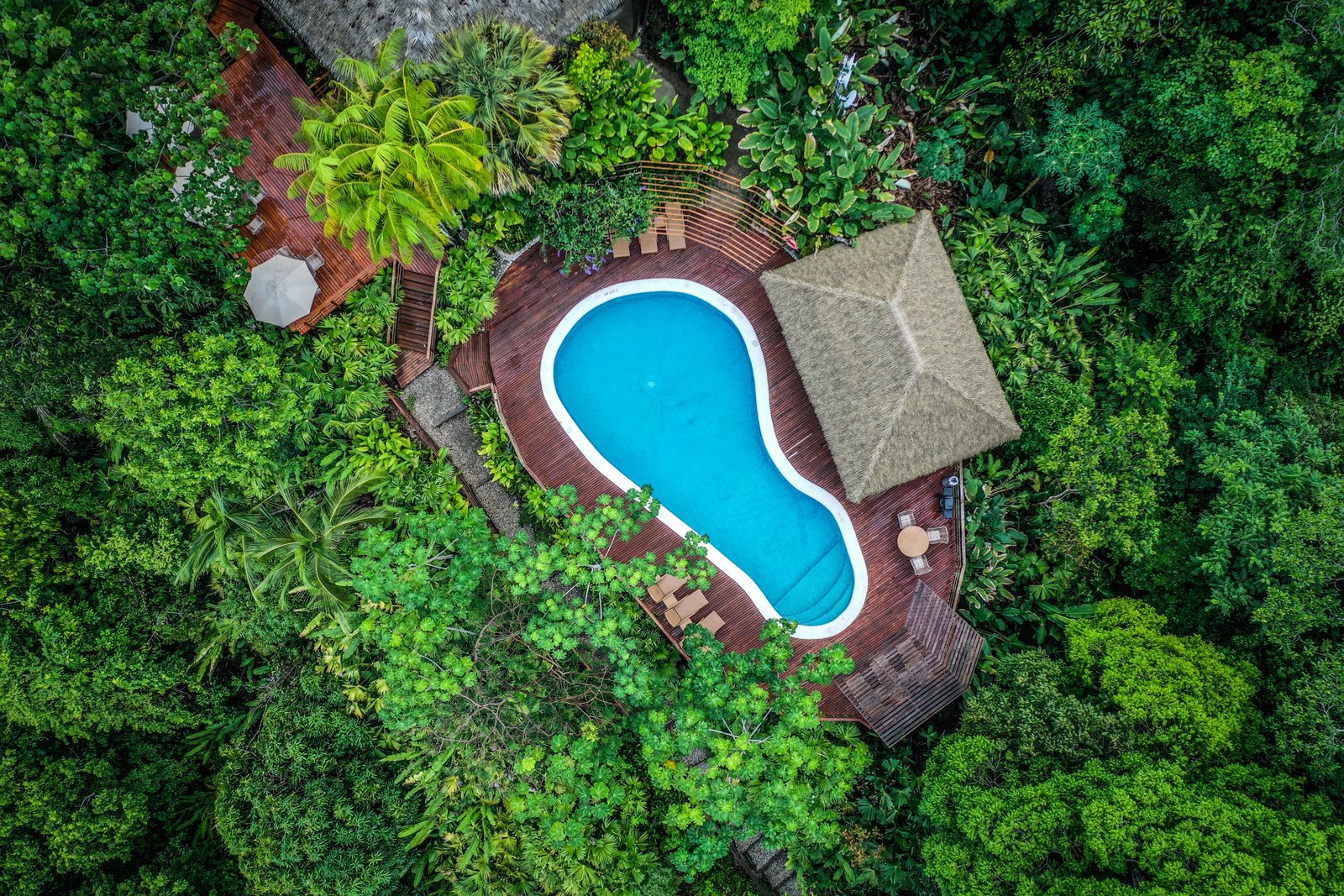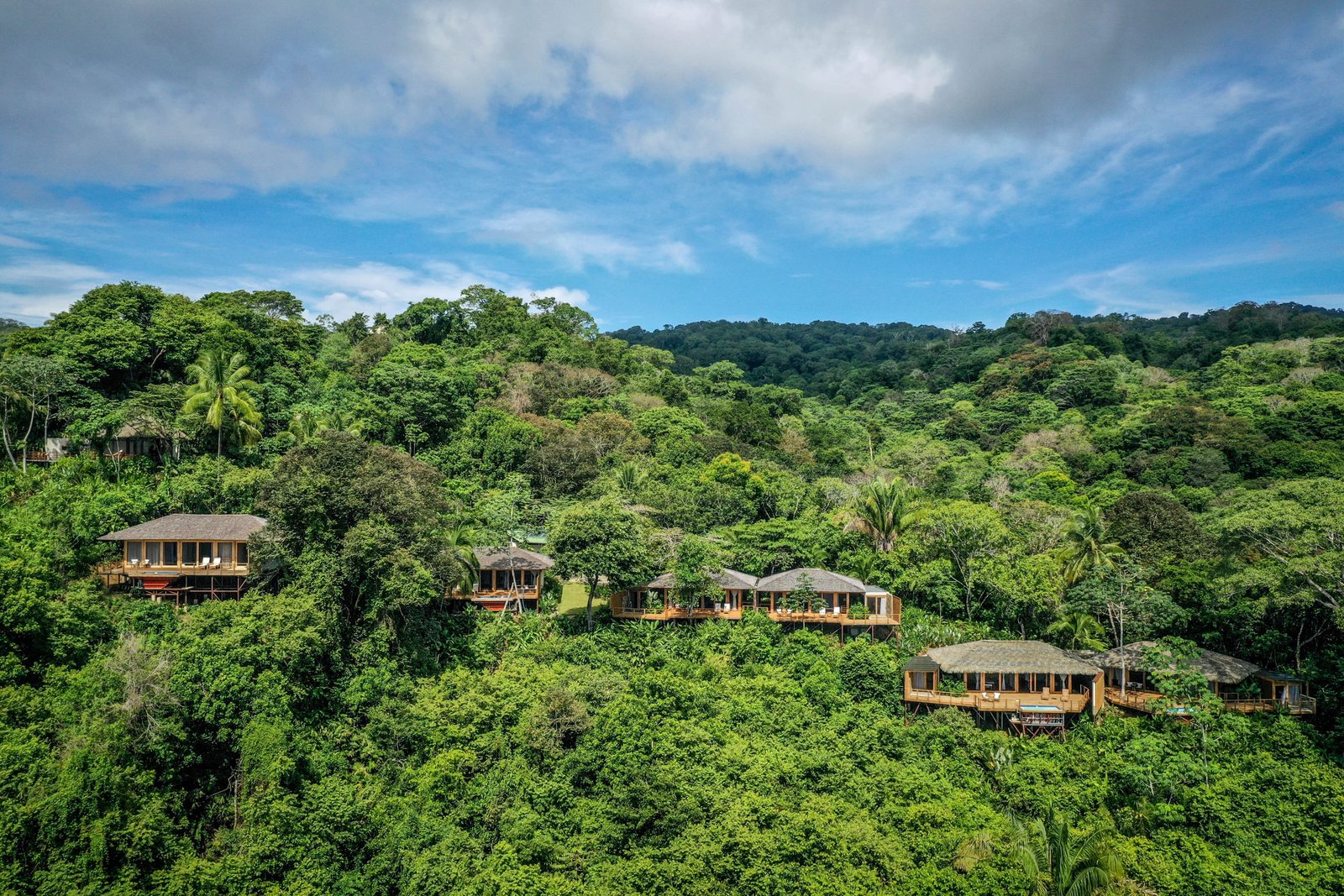 The lodge was born out of a desire to protect its endangered surroundings. Today, the lodge preserves more than 1,000 acres of rainforest, and assists in the development of the local community. Guests can look forward to rainforest adventures, wildlife encounters, and ocean activities.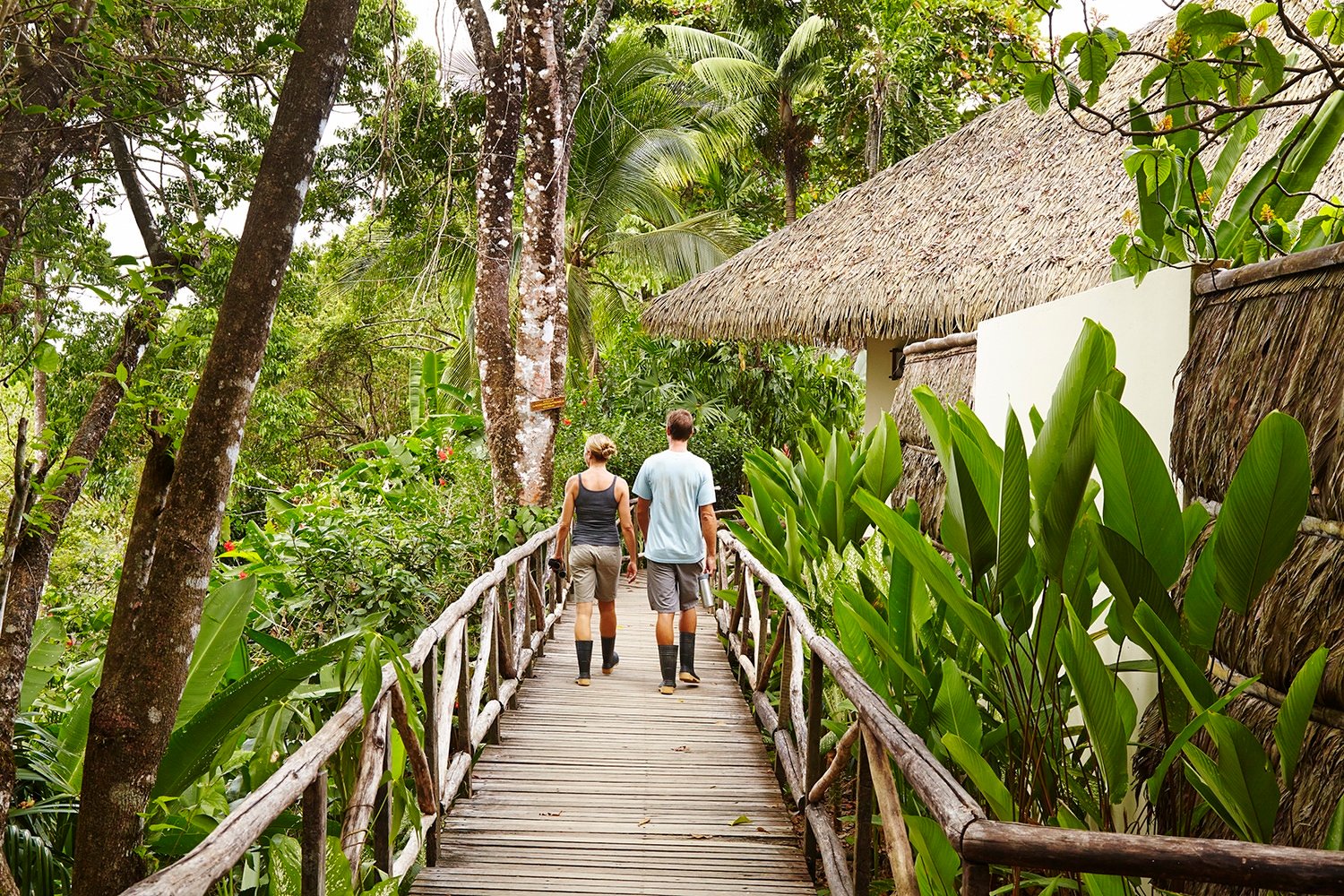 Accommodations 
The 17 open-air bungalows are arrayed on a lushly forested ridge, which provides sweeping ocean and rainforest views.
The bungalows feature native wood, ensuite bathrooms, outdoor rain shower, bed netting, one king-sized or two queen-sized beds, and full window screening.
Each guest room is furnished with a private deck, security box, reading lights, shower, hammock, ecological bath amenities, hairdryer, housekeeping, and turn-down service.
Rooms at Lapa Rios do not have television or a mini bar. Laundry service is available at an additional fee.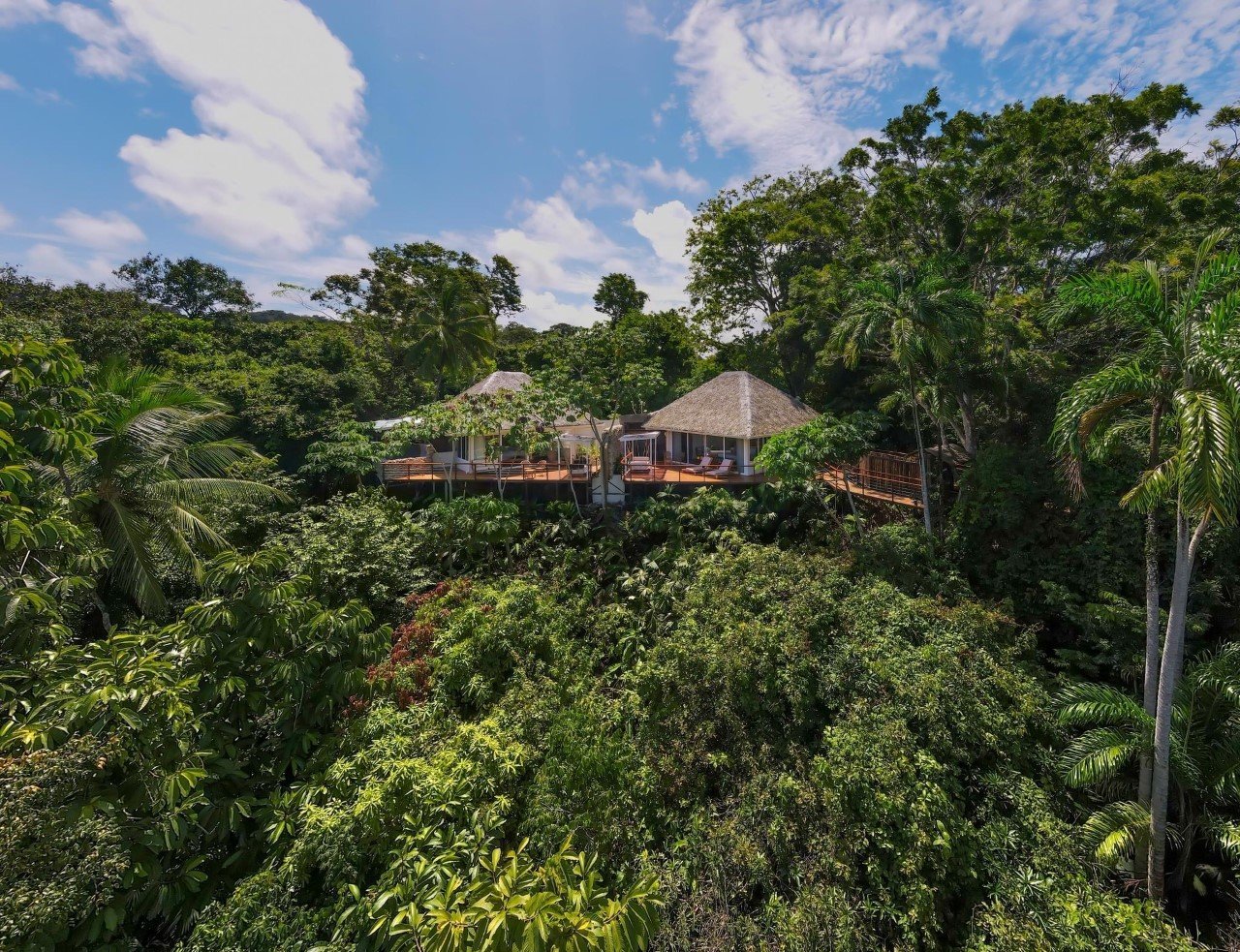 Matapalo Suites
Suspended above the treetops with 240-degree views of the pristine Osa Peninsula coastline, Matapalo Suites are the most spacious accommodations at Lapa Rios. Matapalo Suites can accommodate up to four guests and are furnished with one king-size bed and an optional full or twin-sized bed. These suites also feature eco-efficient air conditioning, a ceiling fan, and floor-to-ceiling sliding glass doors and screens.
All suite feature a private wraparound deck and a hanging daybed.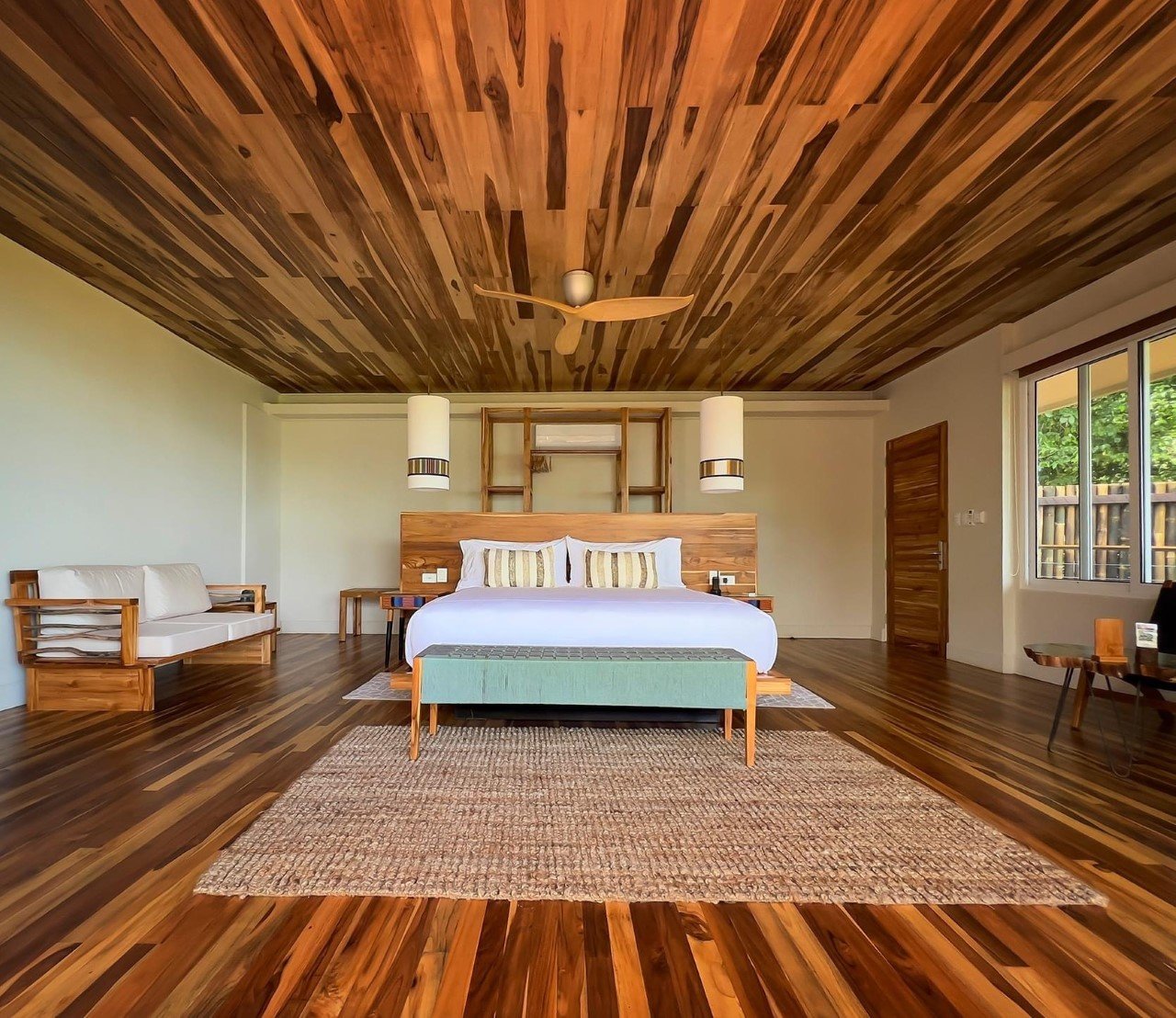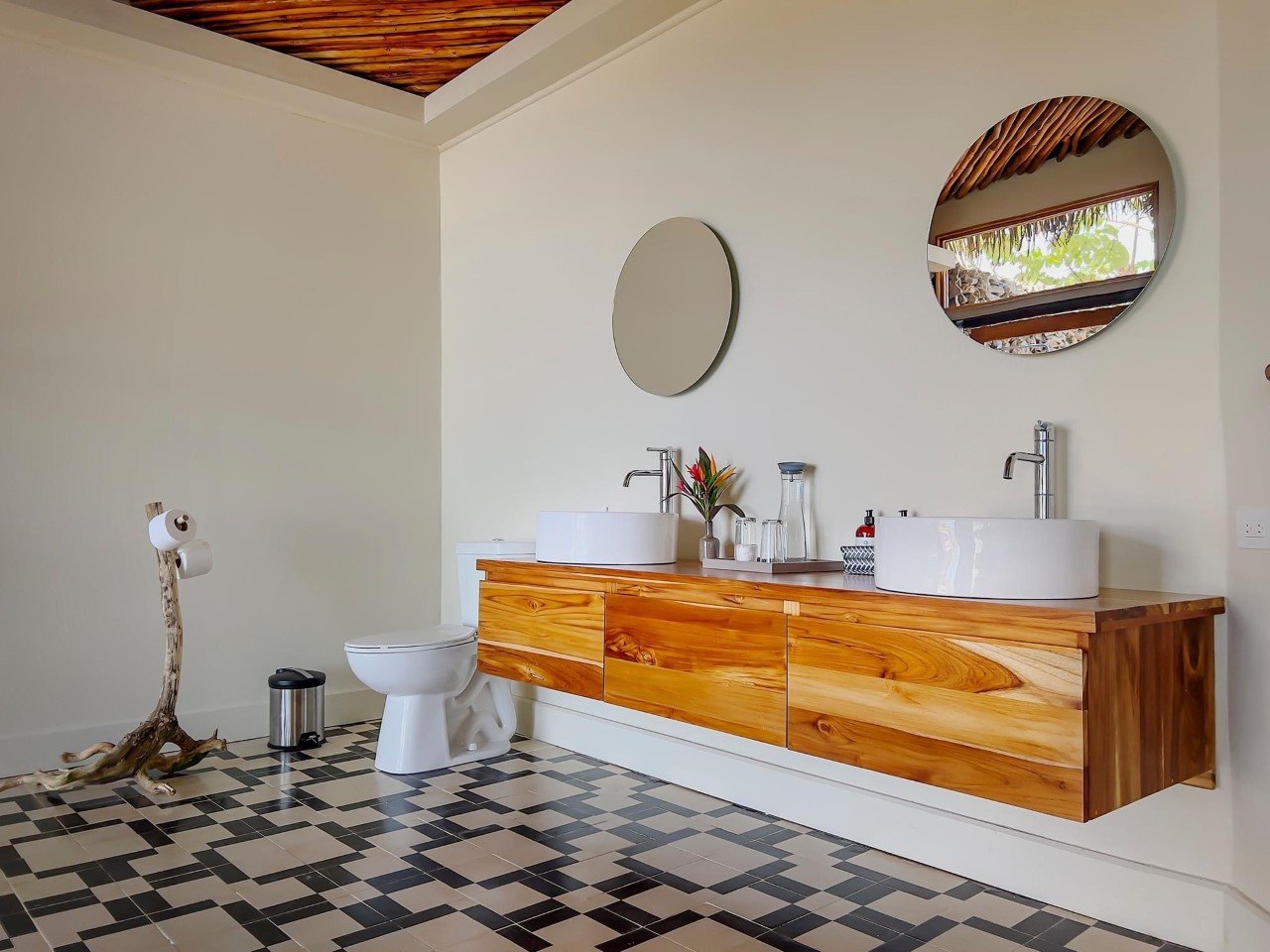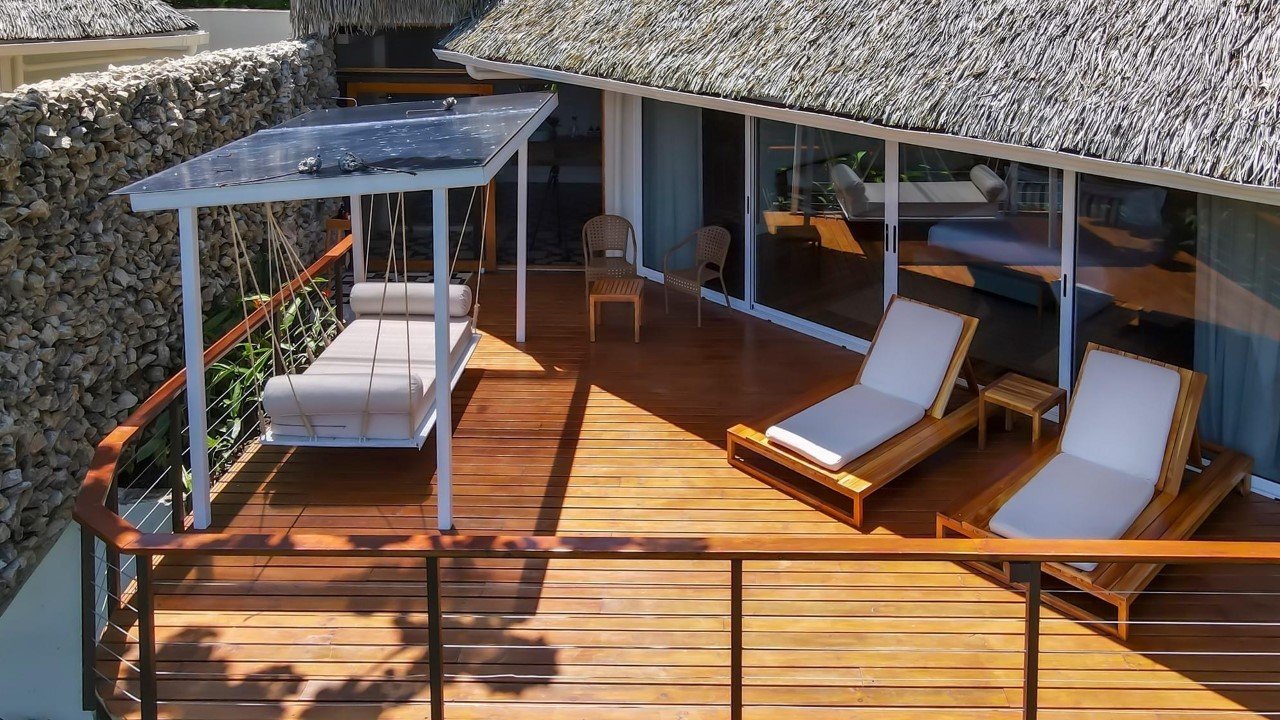 Lapa Villas
Lapa Villas are perched above the forest canopy overlooking the ocean. Lapa Villas feature floor to ceiling screens and a wide wrap-around deck. The outdoor terrace has its own private rain shower, a plunge pool, and chairs and lounges. Indoors the villa is furnished with a living area with a daybed. The master bedroom is furnished with a king-size bed. Lapa Villas can accommodate up to 5 people.
Lapa Villas do not have air conditioning.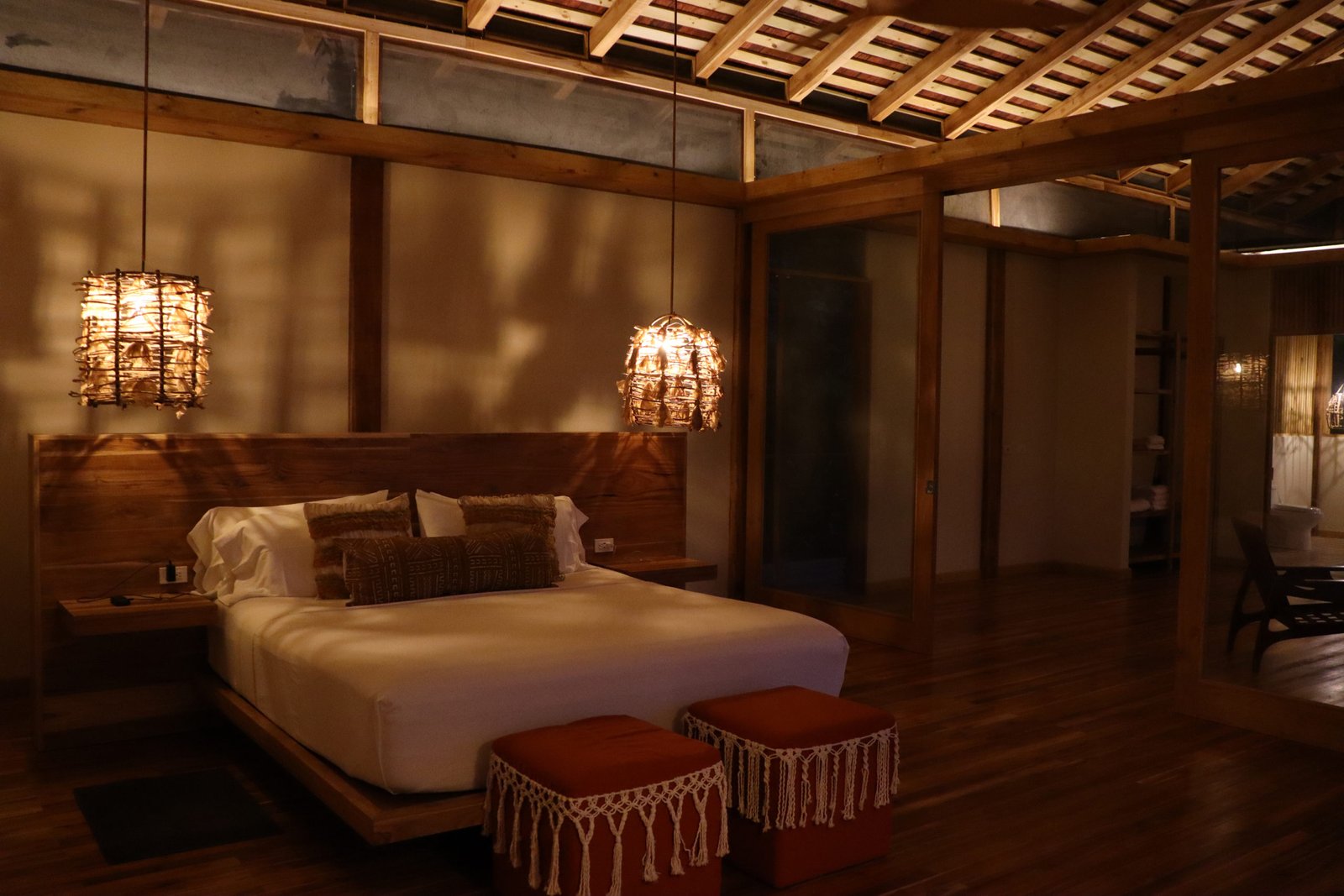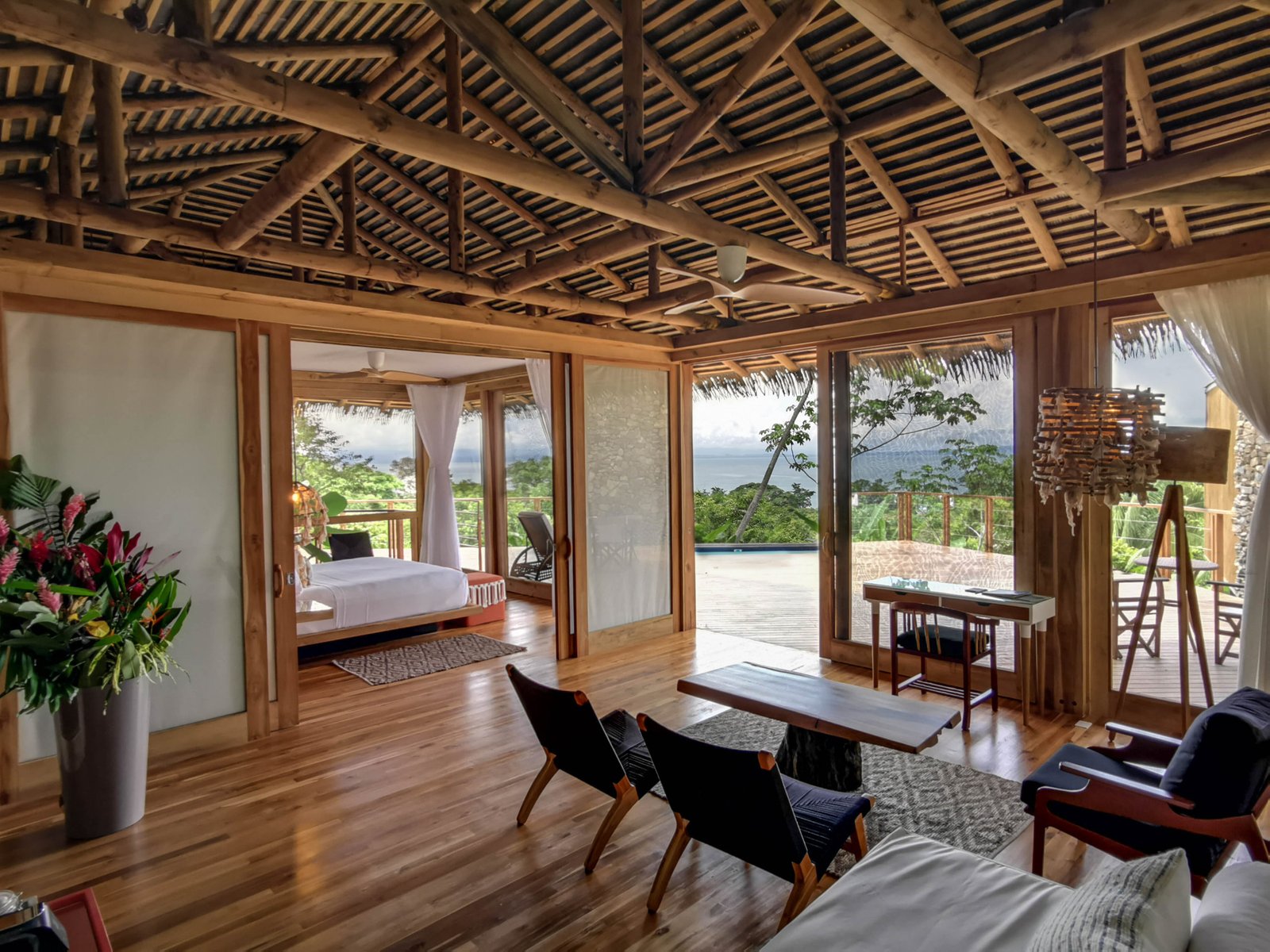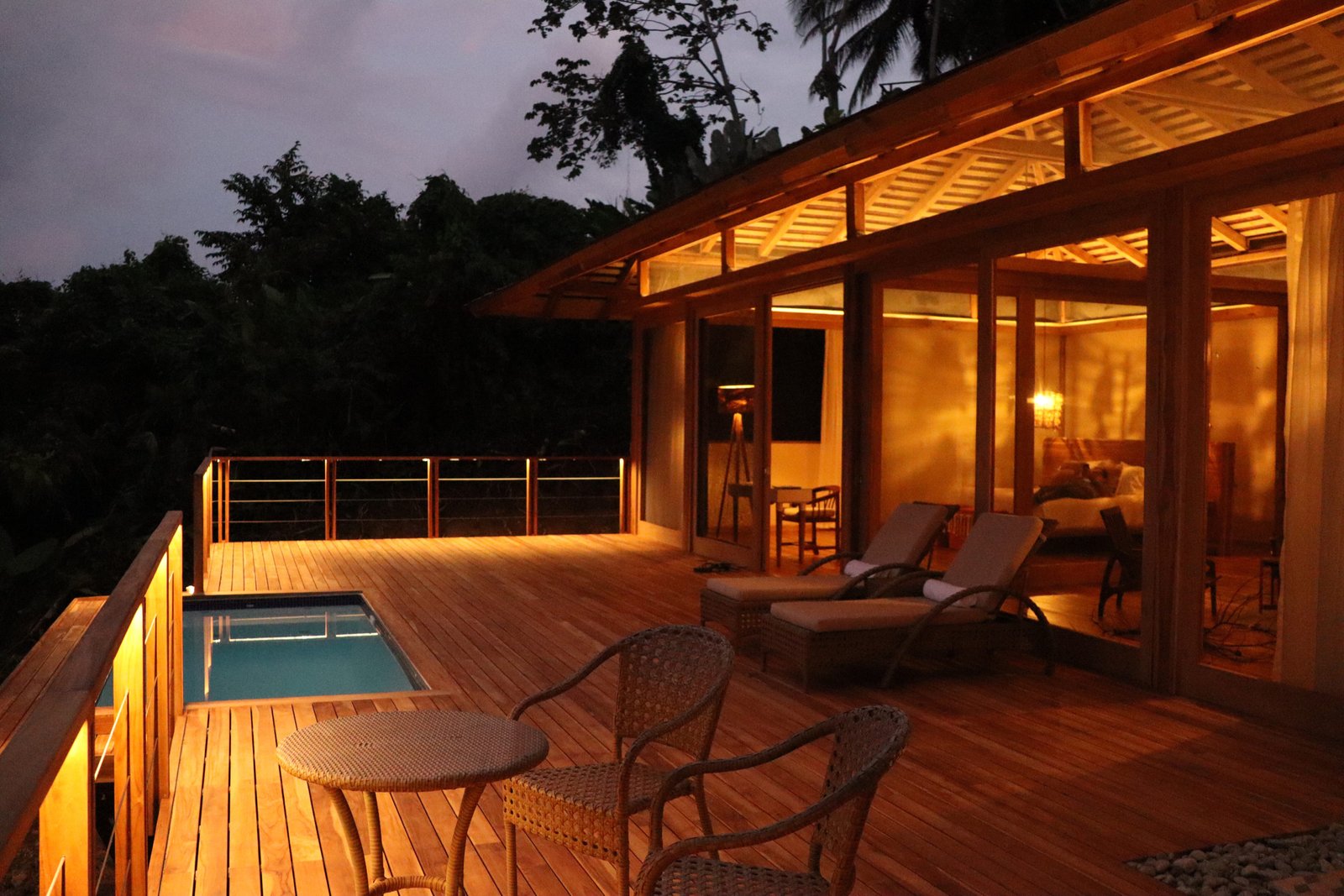 Premier Villa
The two Premier Villas at Lapa Rios are surrounded by the rainforest canopy and offer views of the blue Golfo Dulce (Sweet Gulf). These villas feature private wraparound terraces efficient eco-fans and a day bed and reading nook. These villas can either be furnished with one king-size bed or two queen-sized beds. Premier Villas are the only connecting rooms in Lapa Rios, perfect for families, and can host a maximum of 5 people.
Premier Villas do not have air conditioning.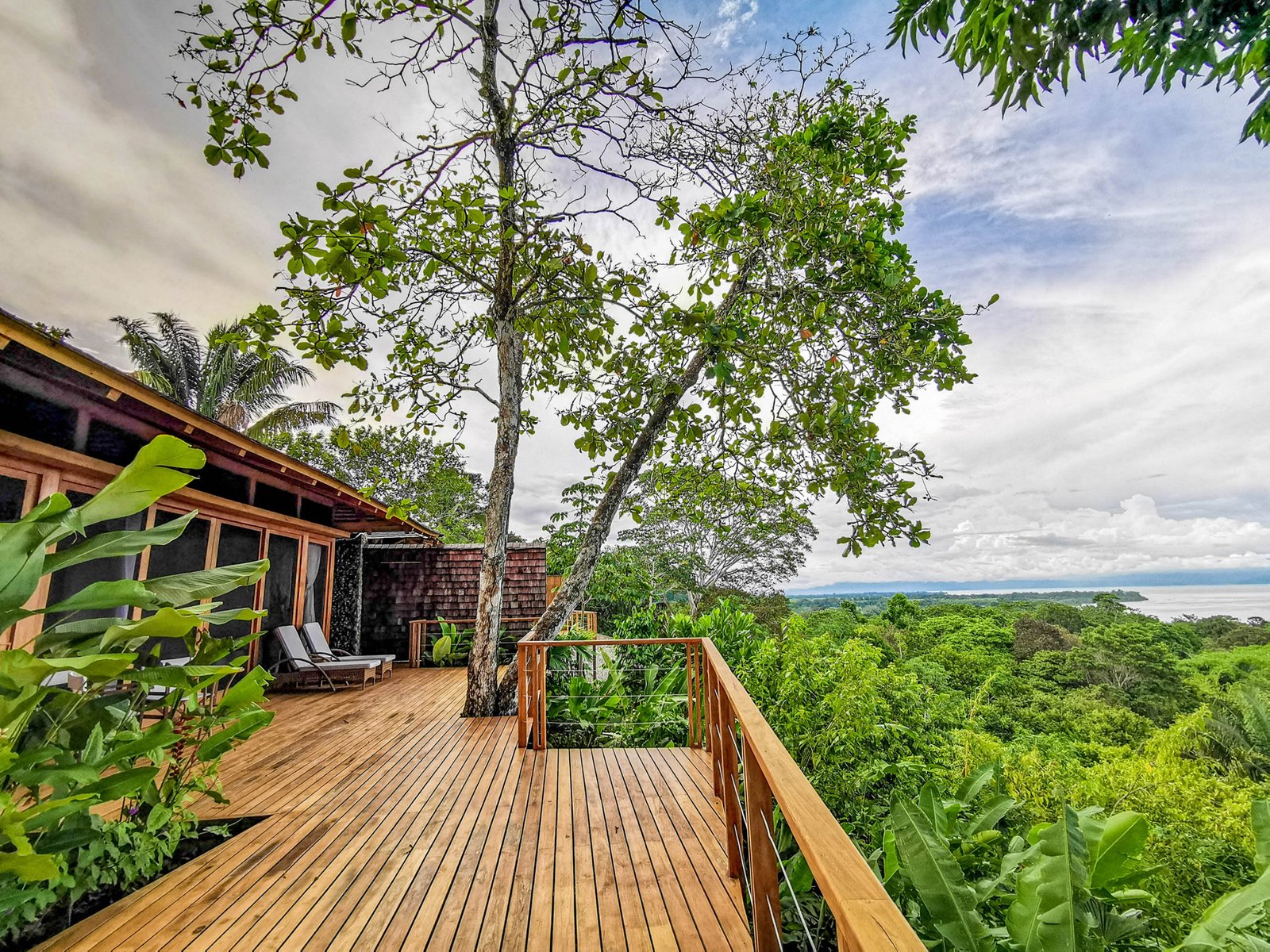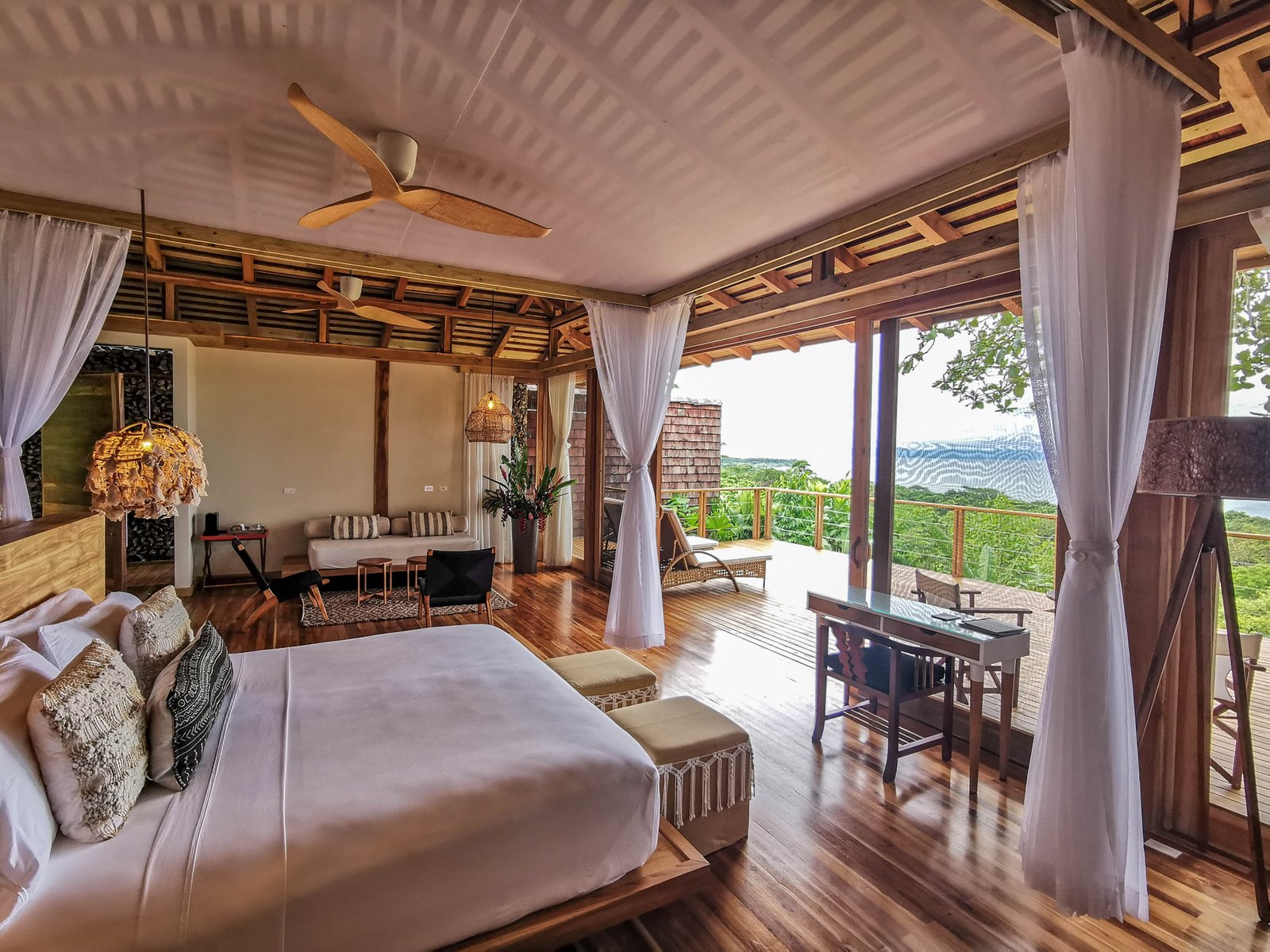 Deluxe Bungalow
Deluxe Bungalows are positioned along the ridge where the Pacific Oean meets the Golfo Dulce. This means, sunrise views and afternoon ocean breezes. Getting from the Deluxe Bungalows to the main lodge requires uphill walking. LANDED can arrange a bungalow closer to the main lodge if you have any difficulty climbing stairs.
Bungalows are furnished with a king-size bed or two queen-sized beds and additional beds can be added upon request. These rooms also feature a private deck with loungers, hammocks, and your choice of indoor/outdoor napping nooks.
Deluxe bungalows do not feature air conditioning. The open-air architecture and positioning on an ocean-facing ridge allow for constant air flow, keeping things cool.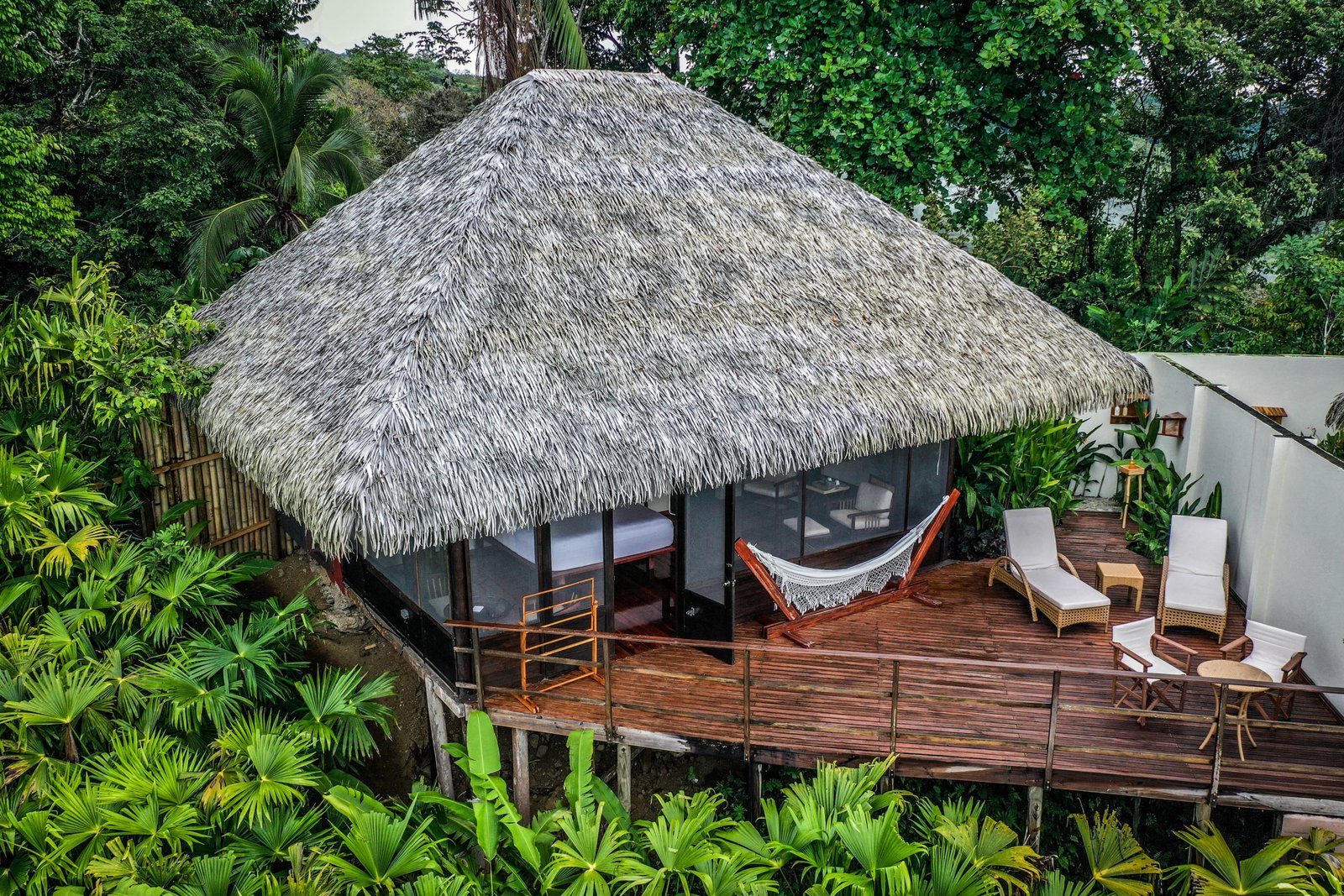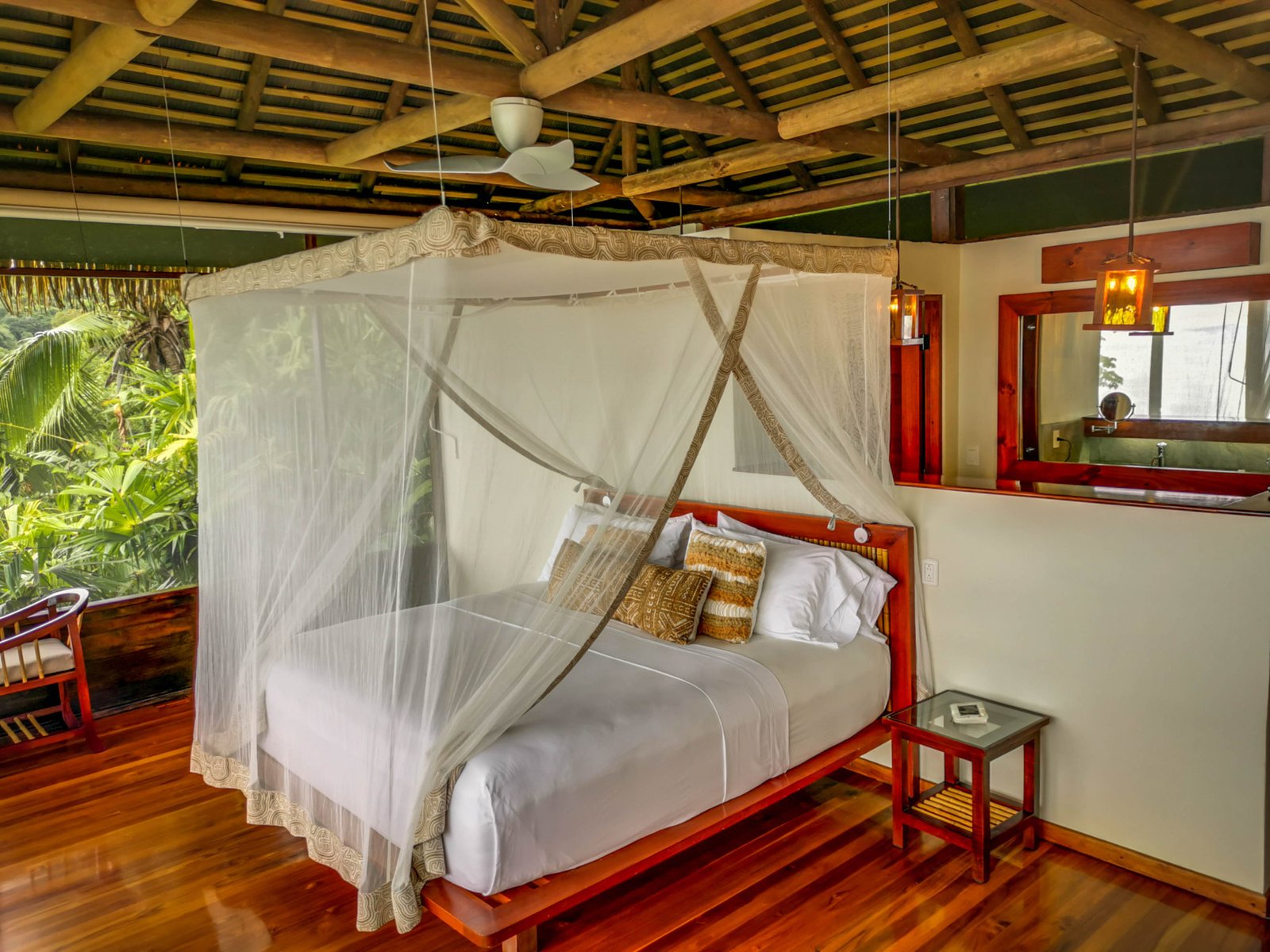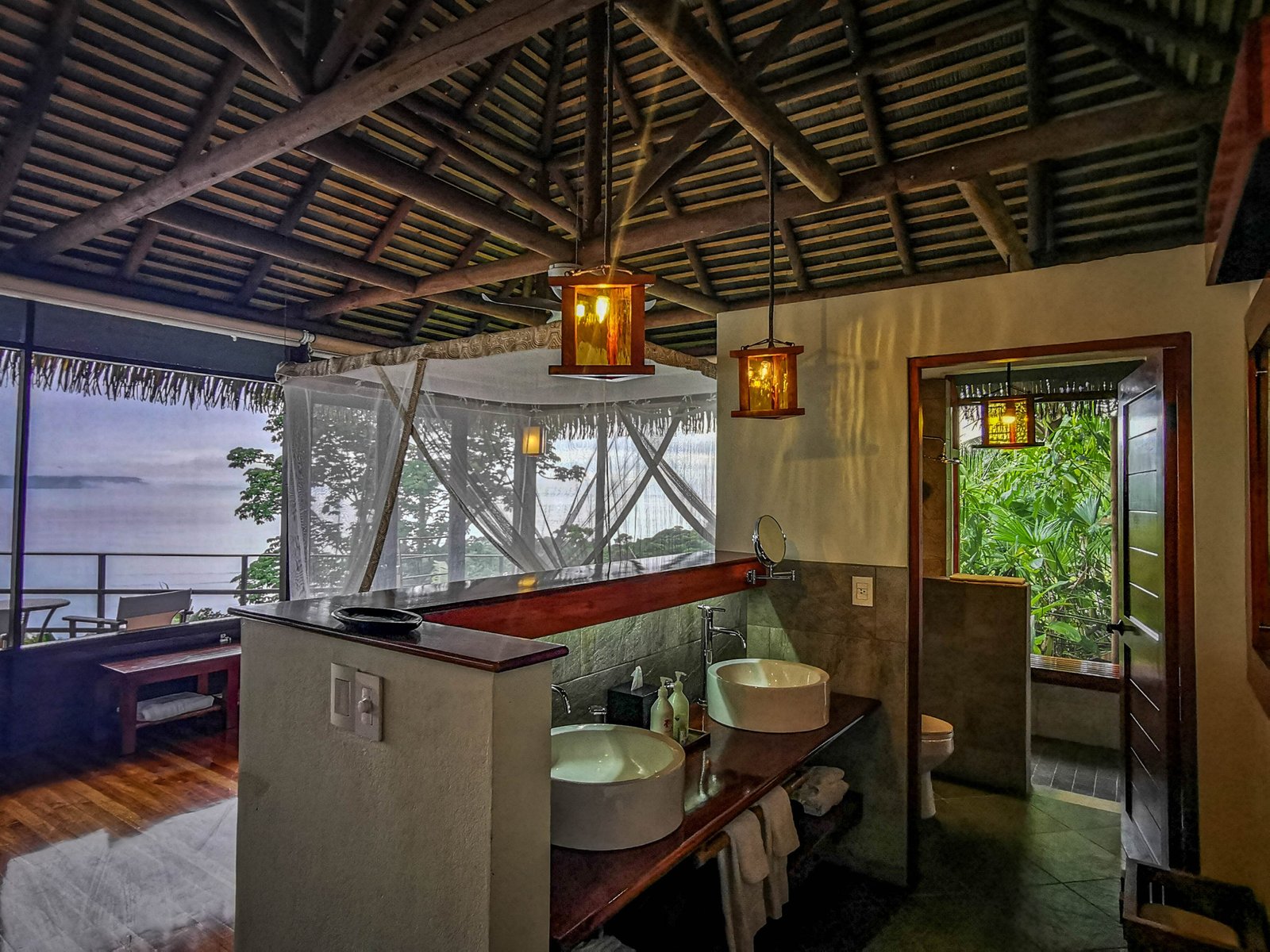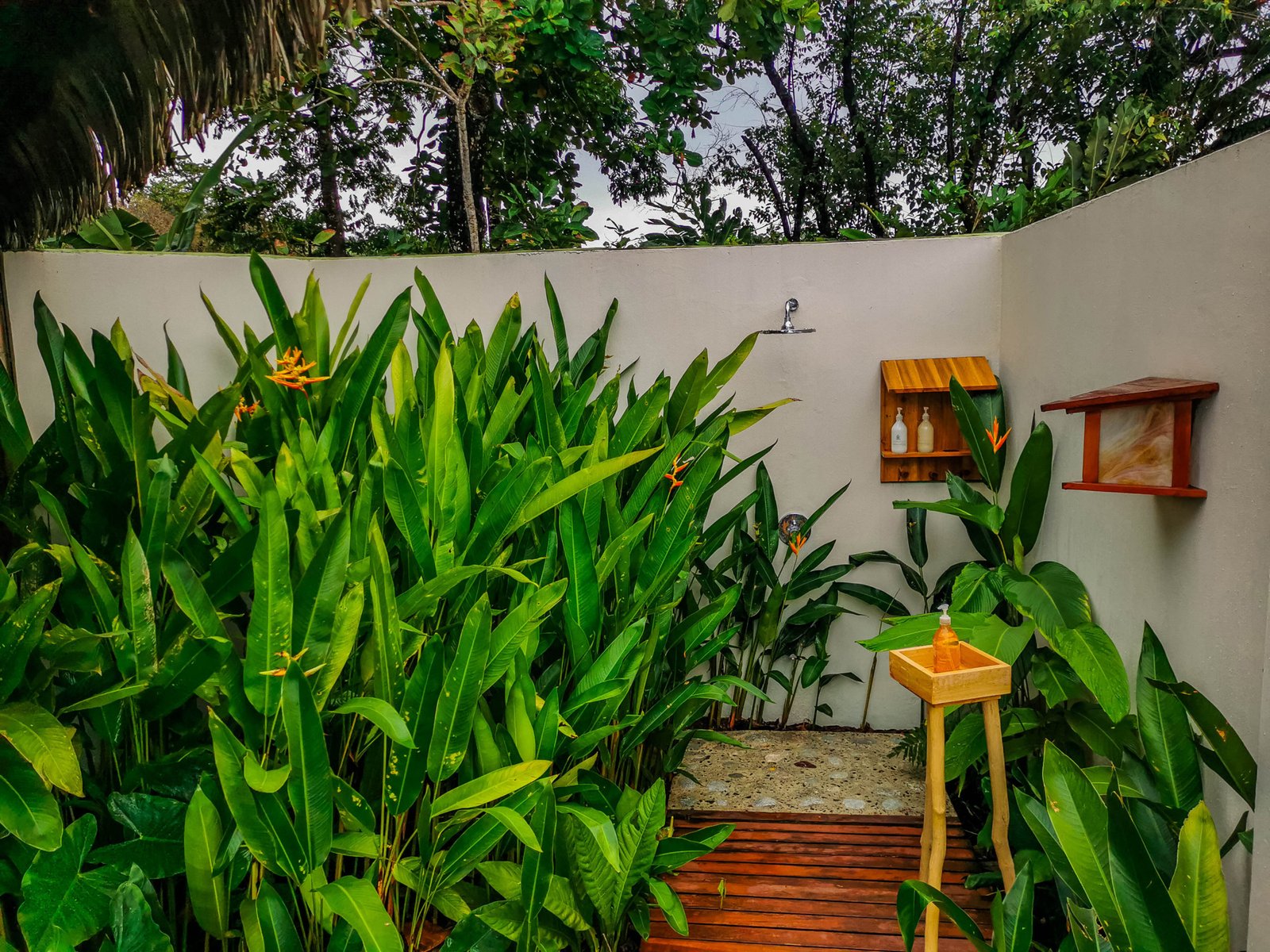 Amenities
Among the hotel's amenities are a swimming pool, bar, restaurants, spa, yoga deck, and miles of rainforest trails.
Most programs are full board (three meals daily, alcohol not included) with on-property guided touring in the company of other guests.
Wi-Fi is available throughout the property.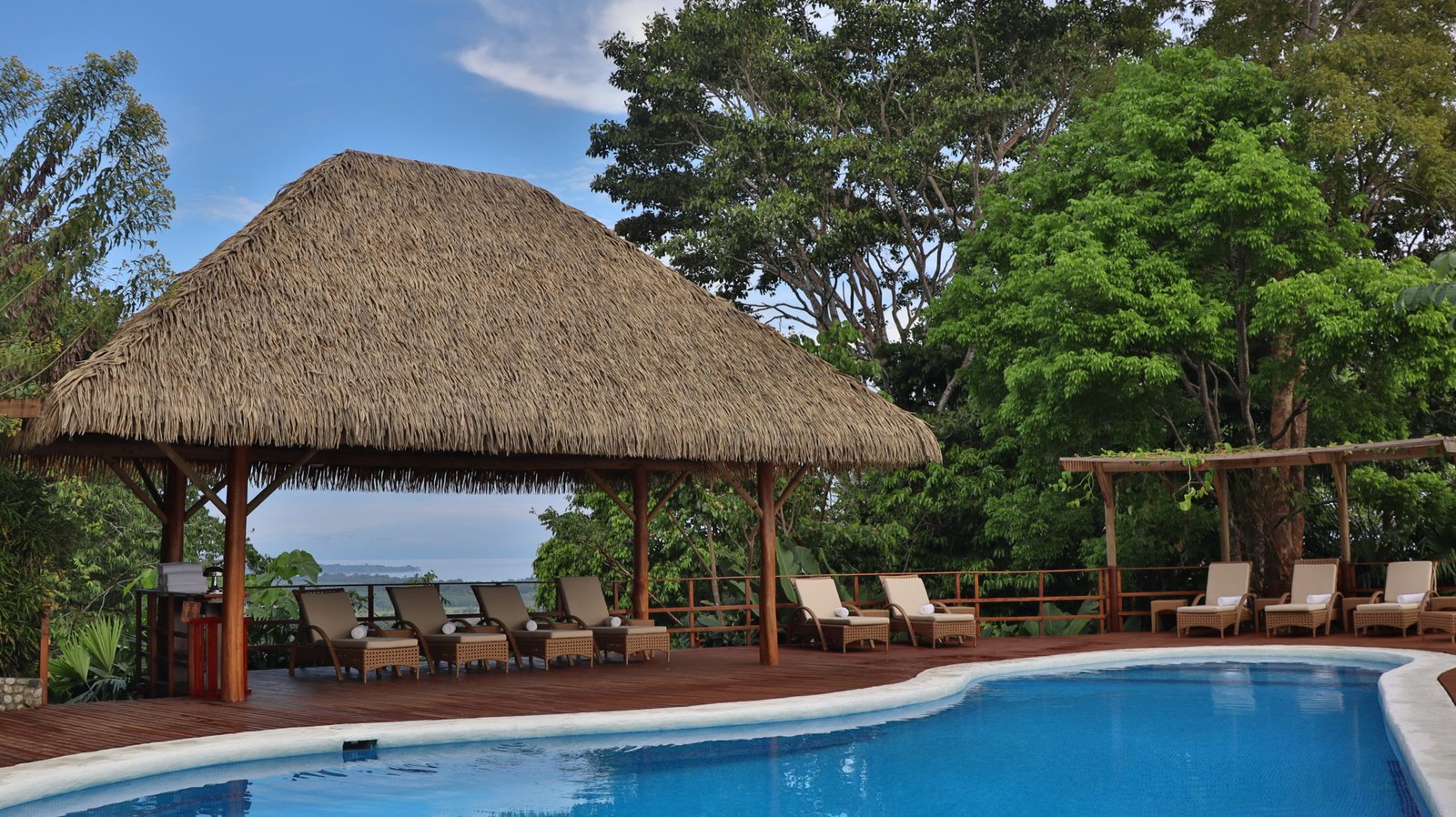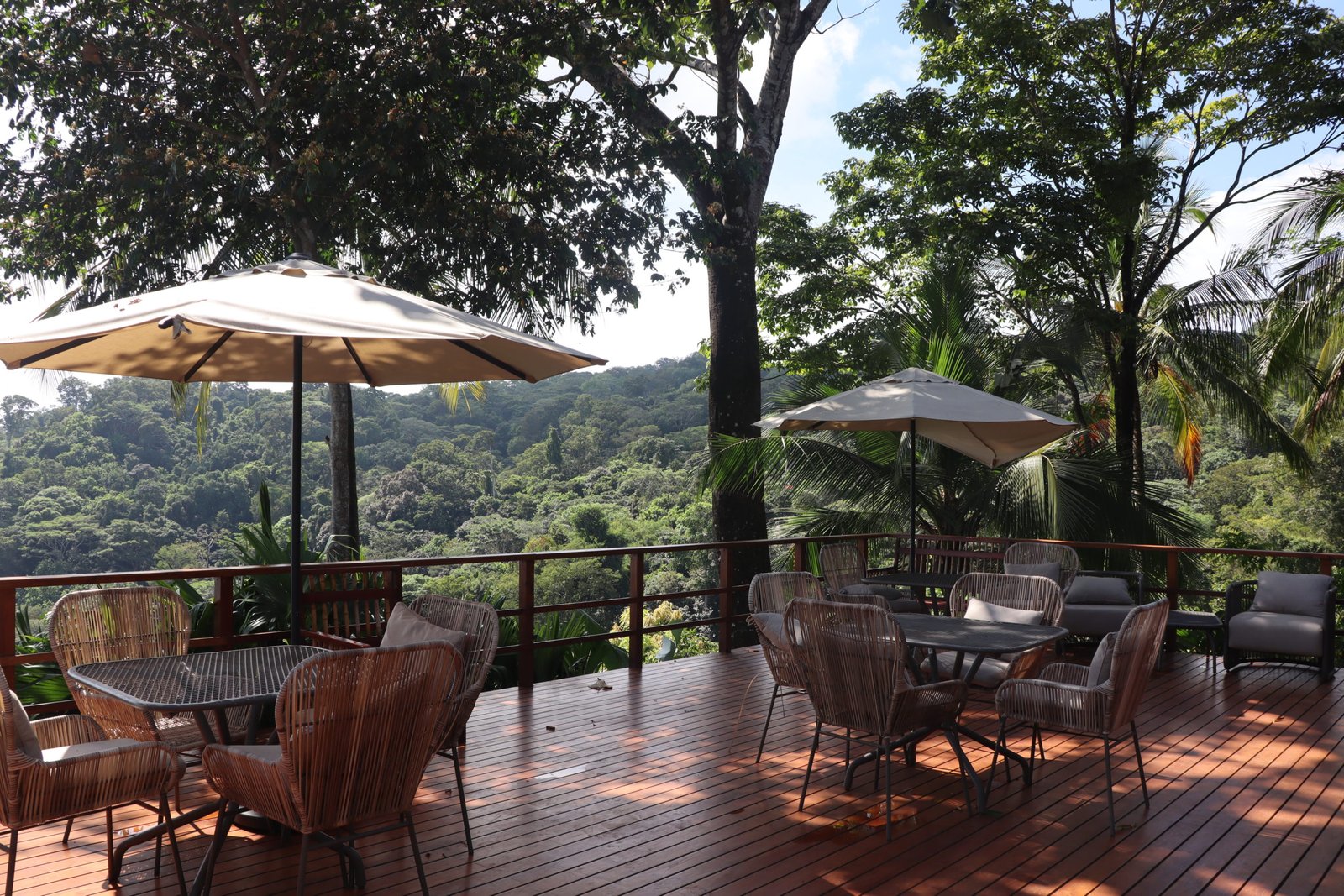 Exploring the Osa Peninsula
The lodge has a limitless menu of activities, tours, and adventures available to visitors. Highly experienced naturalist guides accompany guests on birdwatching tours, wildlife tours, beach walks, starfish walks, rainforest walks, and more. Lapa Rios is also situated near 4 pristine beaches that are great for swimming and surfing.
Off-property activities include:
Visiting Corcovado National Park
Dolphin watching
Sea kayaking
Riding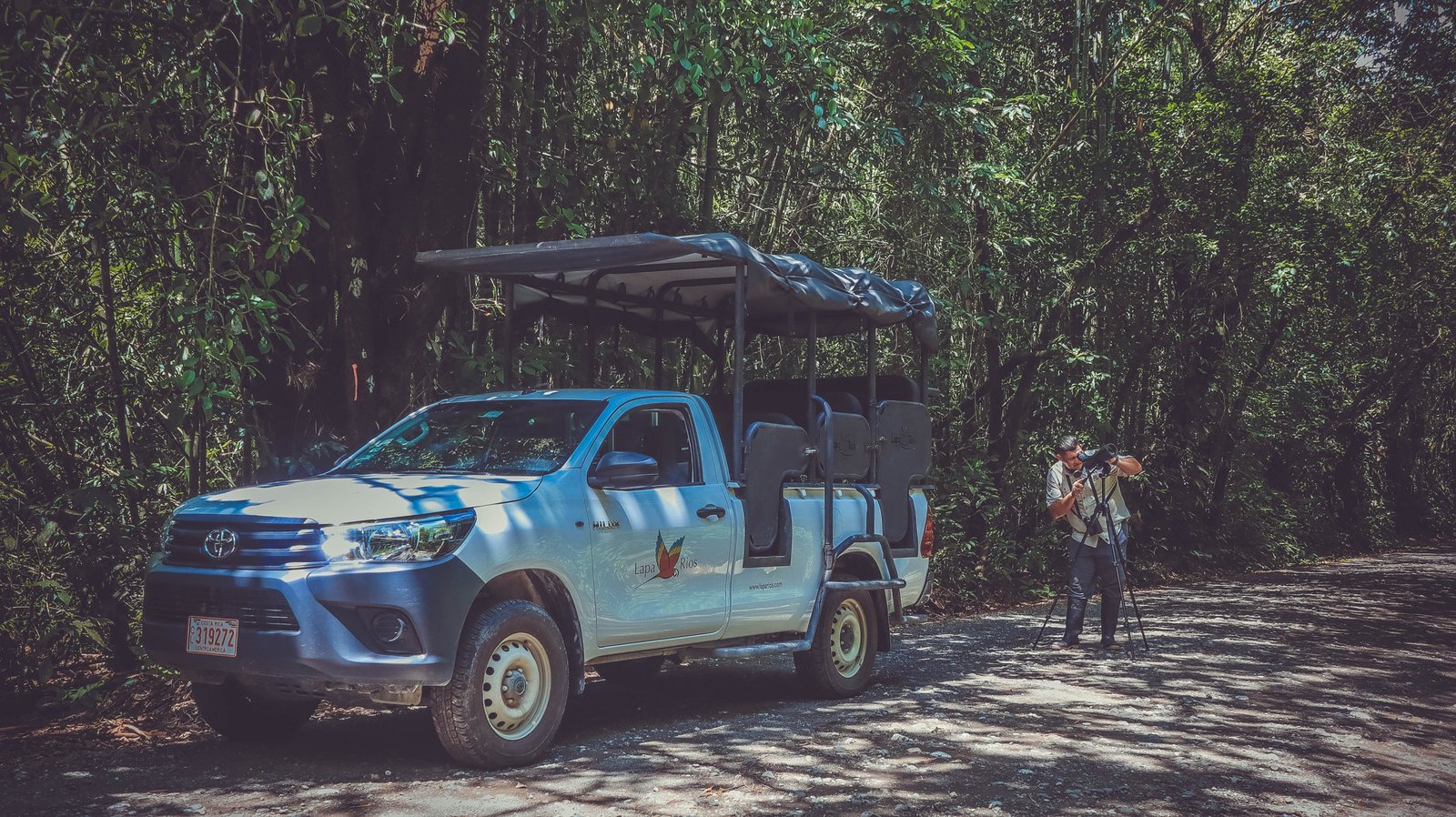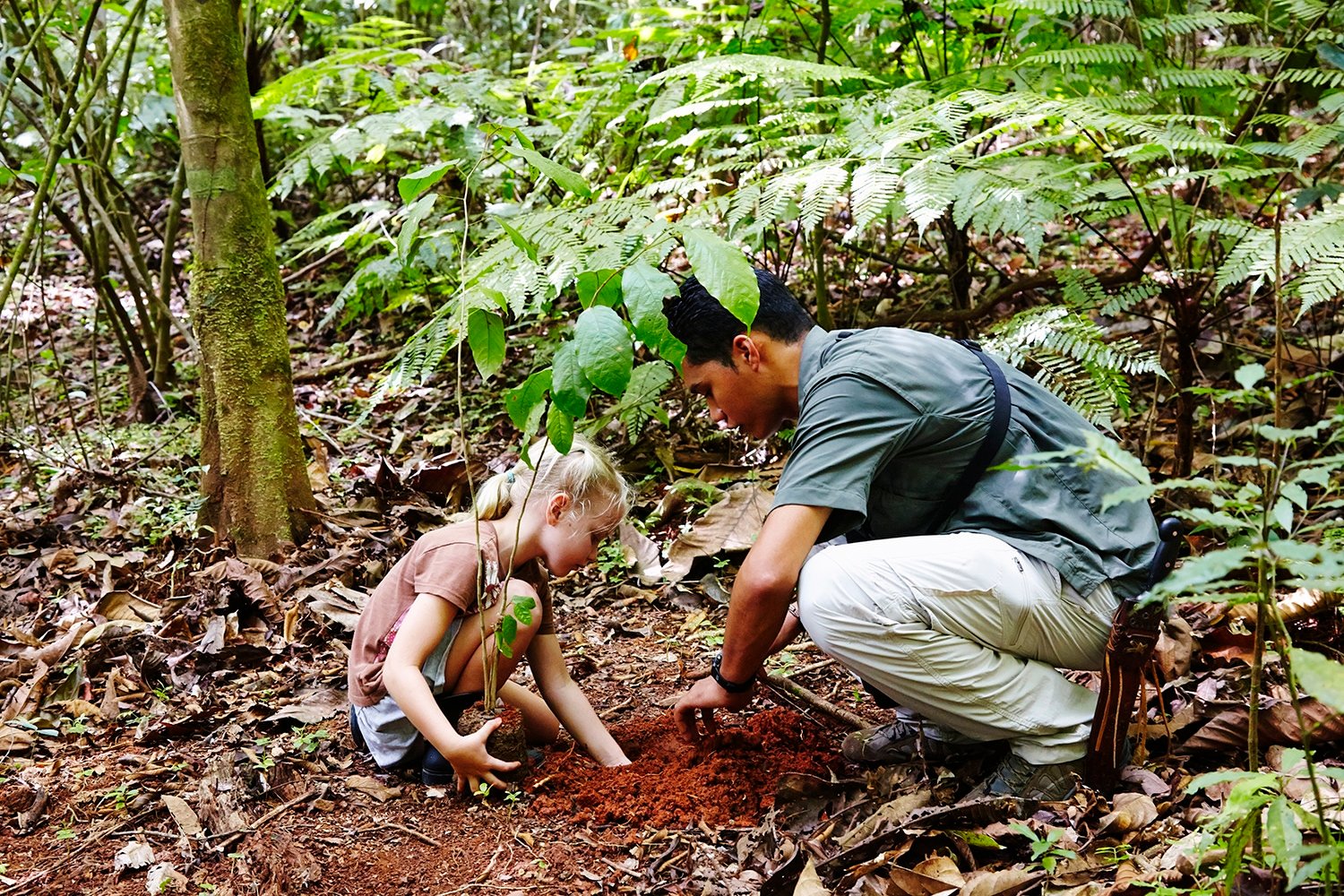 ARE YOU CONSIDERING A STAY AT LAPA RIOS? LANDED PROVIDES PERSONALIZED, CUSTOM TRAVEL WITHIN CENTRAL AMERICA, SOUTH AMERICA, AND THE ANTARCTIC. WE'LL CREATE A UNIQUE ITINERARY PLAN TAILORED TO YOUR INTERESTS AND DREAMS. EXPERIENCE THE TRIP OF A LIFETIME. SPEAK WITH ONE OF OUR EXPERT TRAVEL PLANNERS TODAY AT 801.582.2100.