OCEAN ENDEAVOUR
Ocean Endeavour is a comfortable expedition ship, expertly engineered to explore the Polar Regions. With an ice-strengthened hull, Zodiacs for exploration and remote landings, deck space with 360° views, advanced navigation equipment, and an emphasis on sustainability and exciting activities, the Ocean Endeavour is ideally suited for Antarctic expediting.
One of the key benefits of the Ocean Endeavour is the high ratio of expedition crew to passengers: one expedition crew member for every eight guests–one of the best ratios in the industry. The expedition crew–distinct from the ship's crew and guest services team–are true Antarctic specialists. Expedition crew fields of expertise range from marine biology and ornithology to glaciology, geology, outdoor adventure, and Antarctic history. This allows for personal service and more time with world-class experts.
The Ocean Endeavour is equipped to carry 200 guests and a staff and crew of 124. The vessel is 332 feet long, with a width (beam) of 36 feet, and a draft to baseline of 18 feet. With 4 engines (each with 3,248 kilowatts of power) the Ocean Endeavour is one of the swiftest ships in the Antarctic; its cruising speed is 15 knots.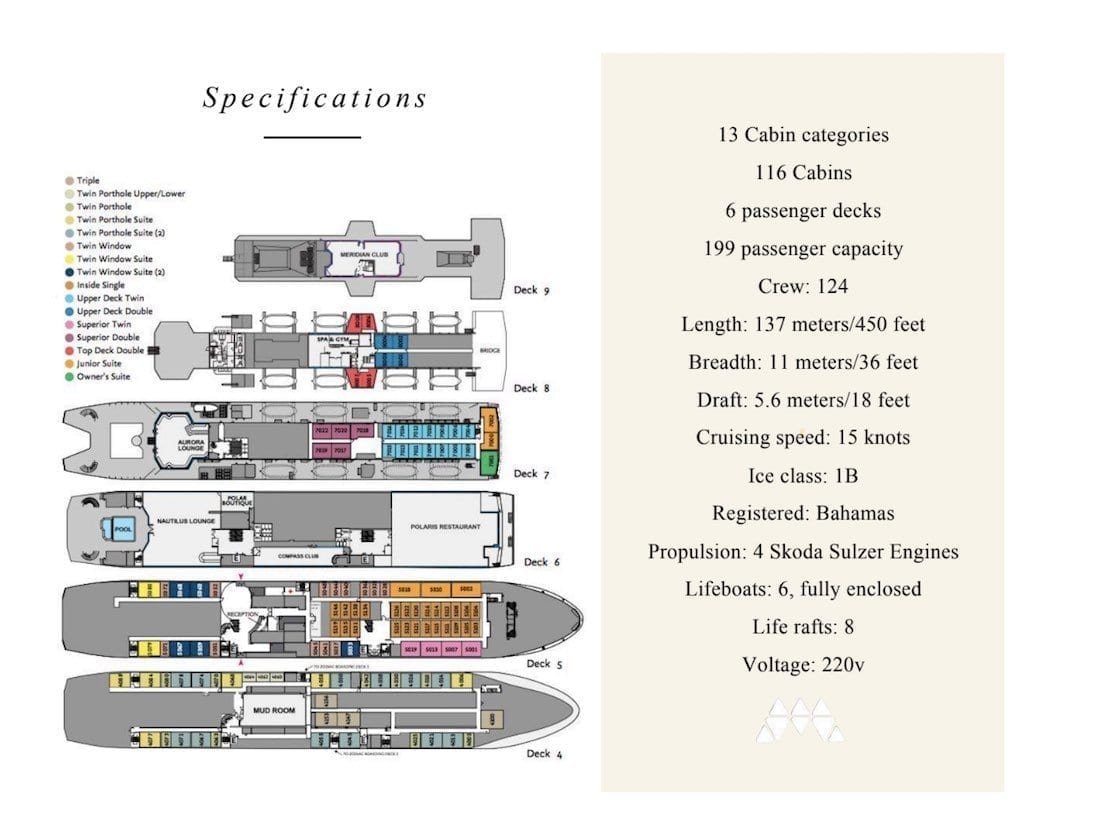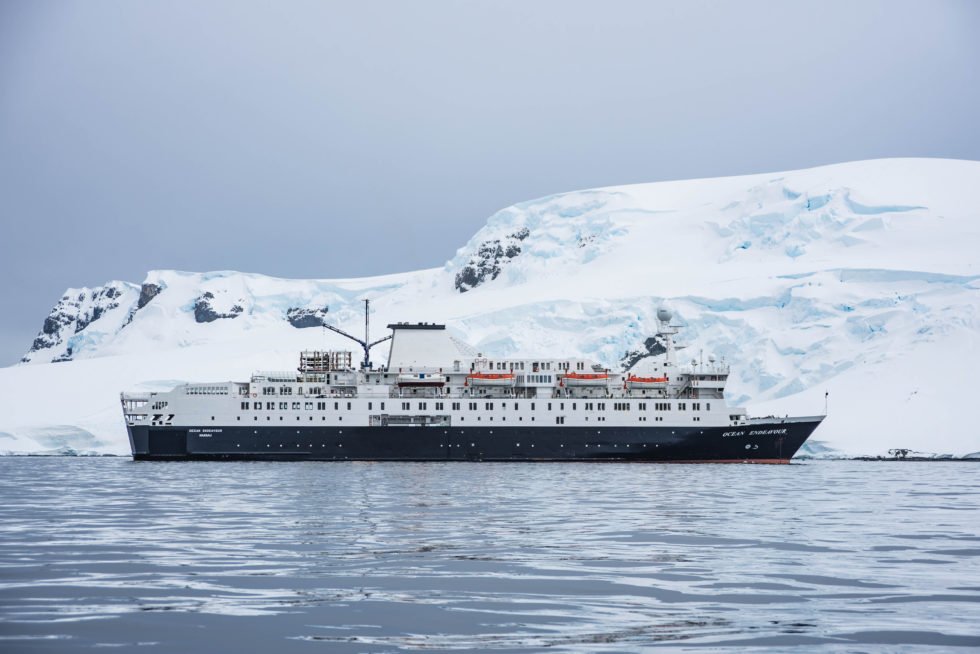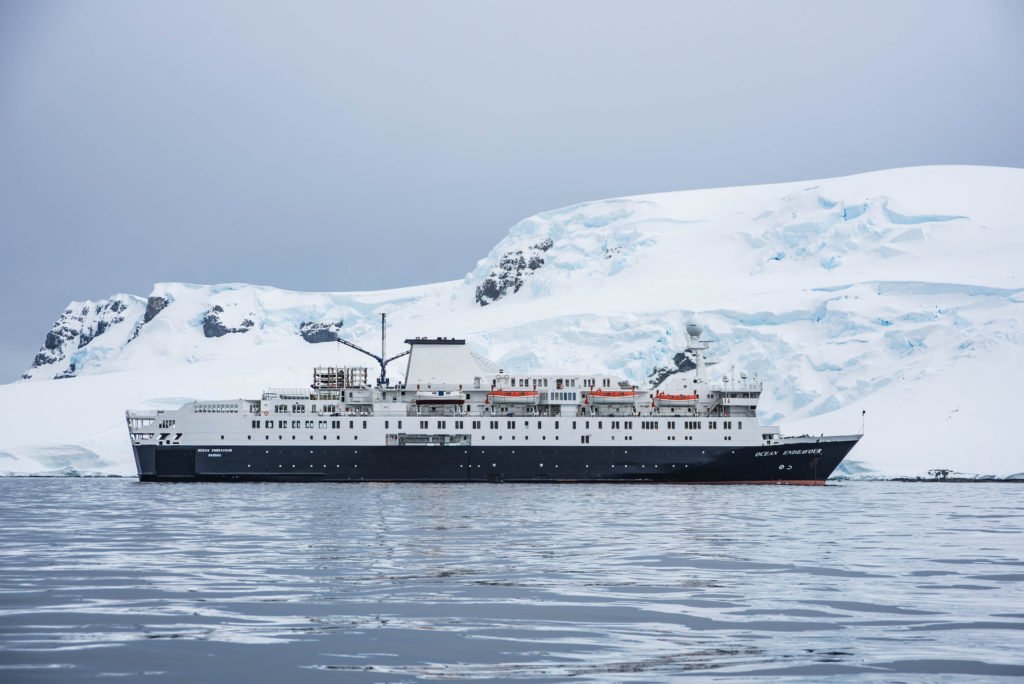 Amenities
The Ocean Endeavour is furnished with a nautical lounge, two restaurants, bar, sundeck, plenty of deck space for observation of polar landscapes, library, lecture theatre, and lounges for learning and reflection.
With a focused on health and wellness, the Ocean Endeavour also features saunas, a saltwater swimming pool, spa, gym, hot tub, and wellness café with a juice bar. The ship also has a boutique, where guests can buy gifts, mementos, and supplemental gear for the voyage.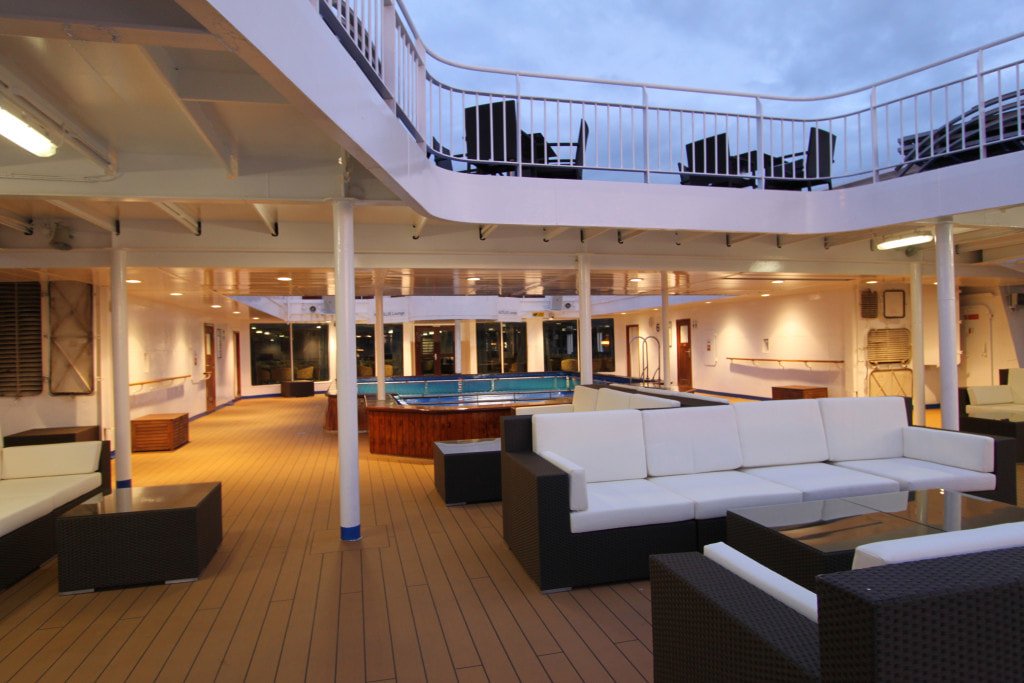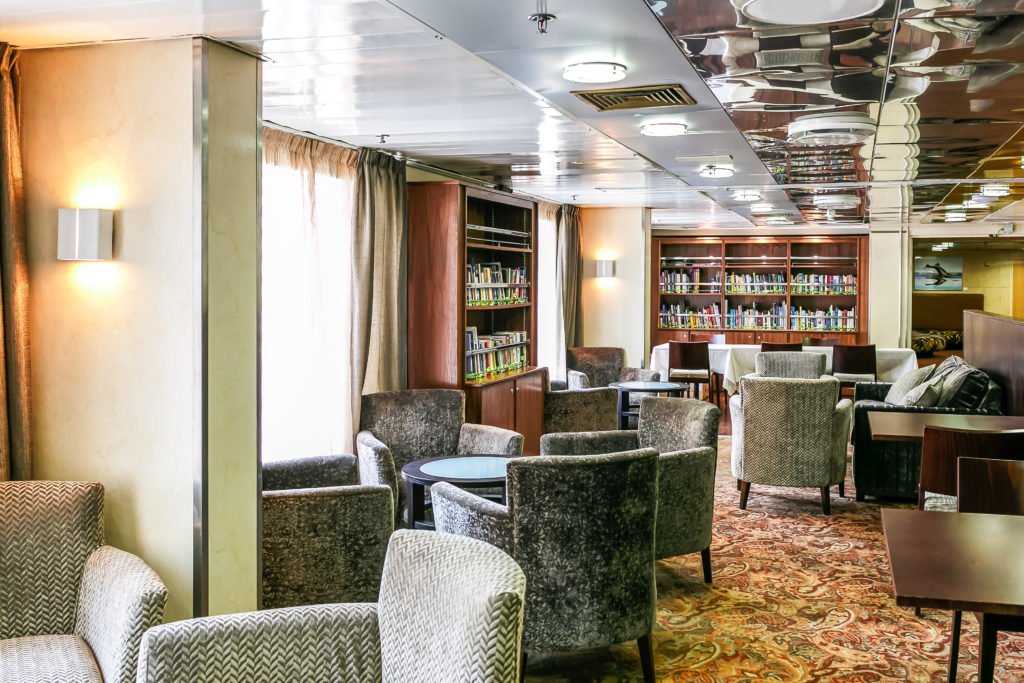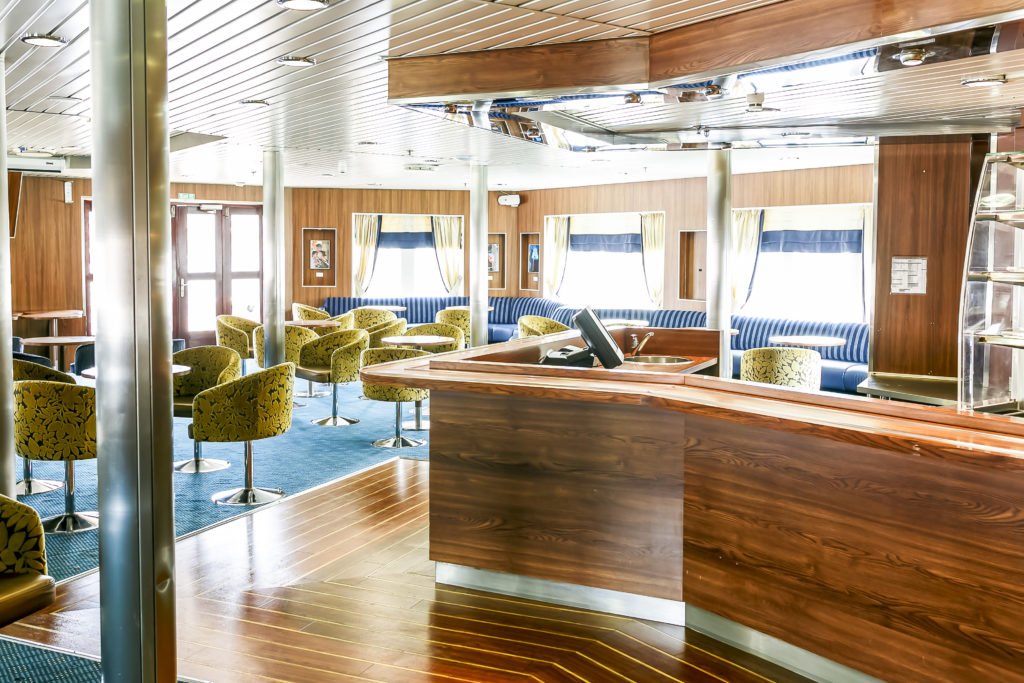 The vessel also has a mud room, a heated expedition preparation room with personal storage for all guests. Rubber boots, expedition parkas / salt jackets, and life jackets are stored here, rather than in guest cabins (as on most polar ships). The ship also operates a clinic with a doctor. Elevator access is available for decks 4, 5 an 6. Onboard laundry service and Wi-Fi (in certain public areas) are available at an extra cost.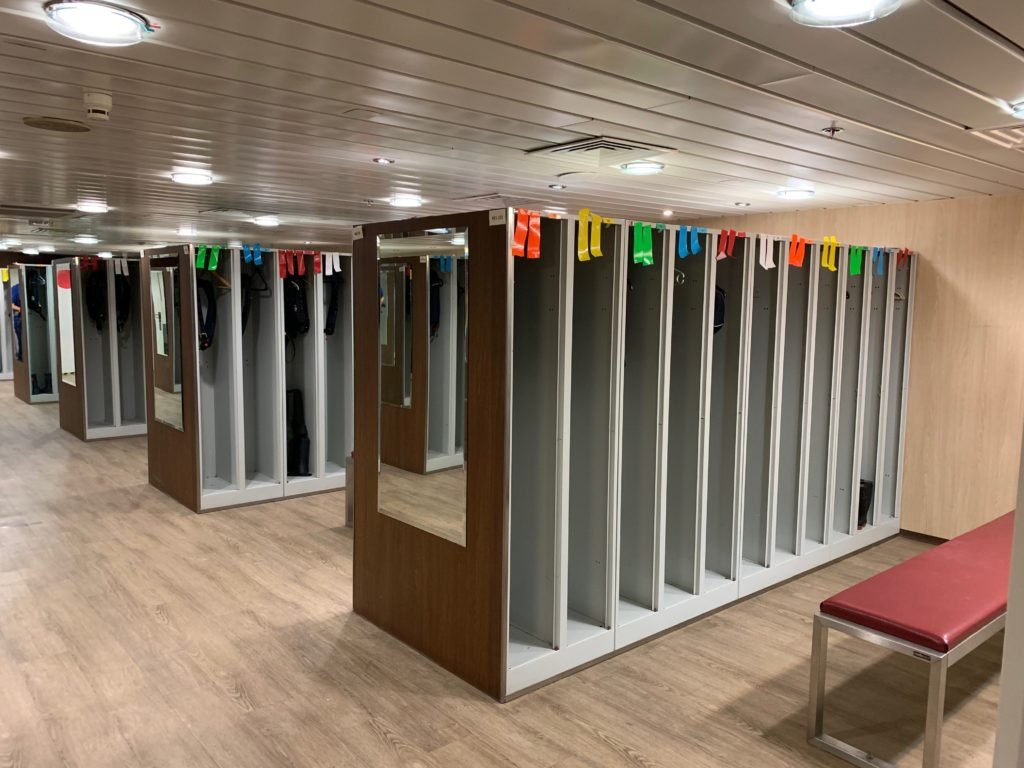 Activities
Ocean Endeavour has a fleet of Zodiacs, enabling all passengers to be off the ship at one time. Zodiac cruising and onshore hiking is included with every departure (weather permitting). Adventure activity groups are led by three expedition guides, with a designated Zodiac.
Among the additional activity options are sea-kayaking, camping, snowshoeing, private photography workshops, and forward zodiac cruising. These options come at an additional cost.
When you aren't exploring the Antarctic on land or cruising the coastline in a Zodiac, you can enjoy onboard yoga, photography workshops, and lectures on geology, biology, and history.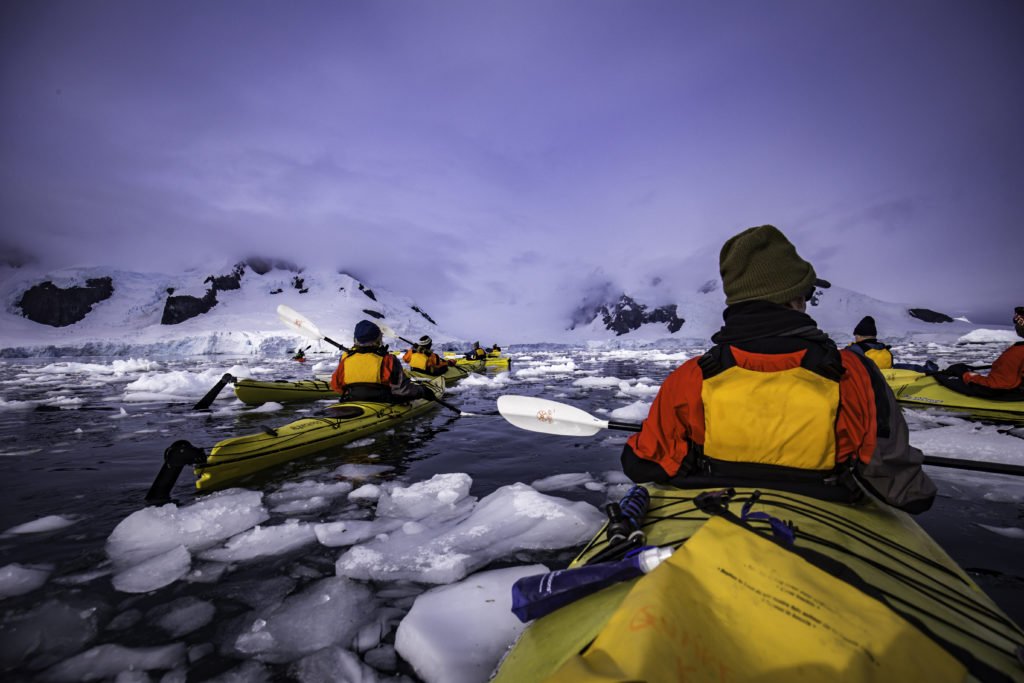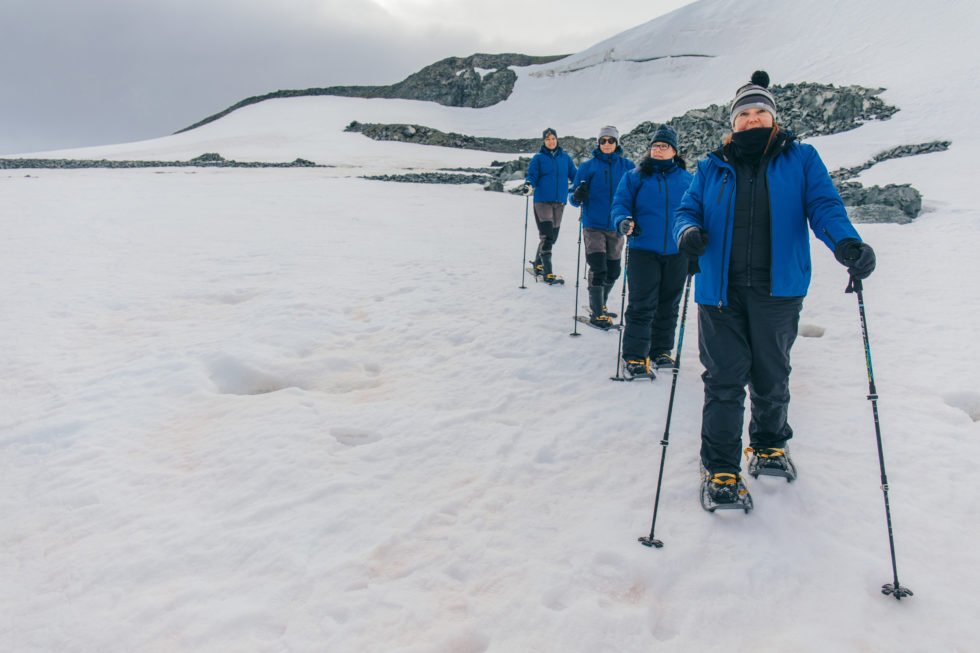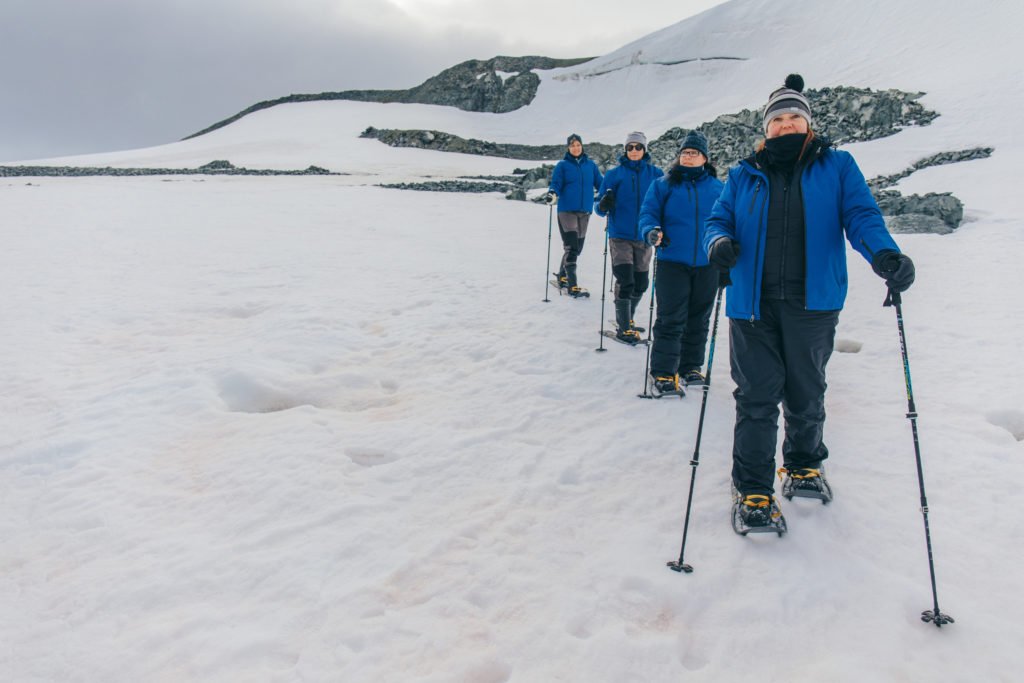 Ocean Endeavour Cabin Options
The Ocean Endeavour offers eleven cabin categories. From smaller single-occupancy cabins (with no single supplement) to larger double suites, there's plenty of choice. The different categories are:
Single Interior – No porthole or window.
Triple Interior – No porthole or window.
Twin Interior – No porthole or window.
Twin Porthole – One porthole.
Single Porthole – One porthole.
Twin Window – One window.
Comfort Window – Portholes or windows. This category is very popular among passengers who are willing to share, as it features a separate living area, with two bathrooms.
Select Twin – Large Window, some have a mini-fridge.
Superior Twin – Large Window, some have a mini-fridge.
Junior Suite – Large windows, sitting area, some have a bathtub.
Owner's Suite – Forward facing windows, sitting area with mini-fridge, and a bathtub.
All cabins are furnished with a private bathroom, a hairdryer, bathrobe(s), climate control, a closed-circuit TV, radio and a safety box.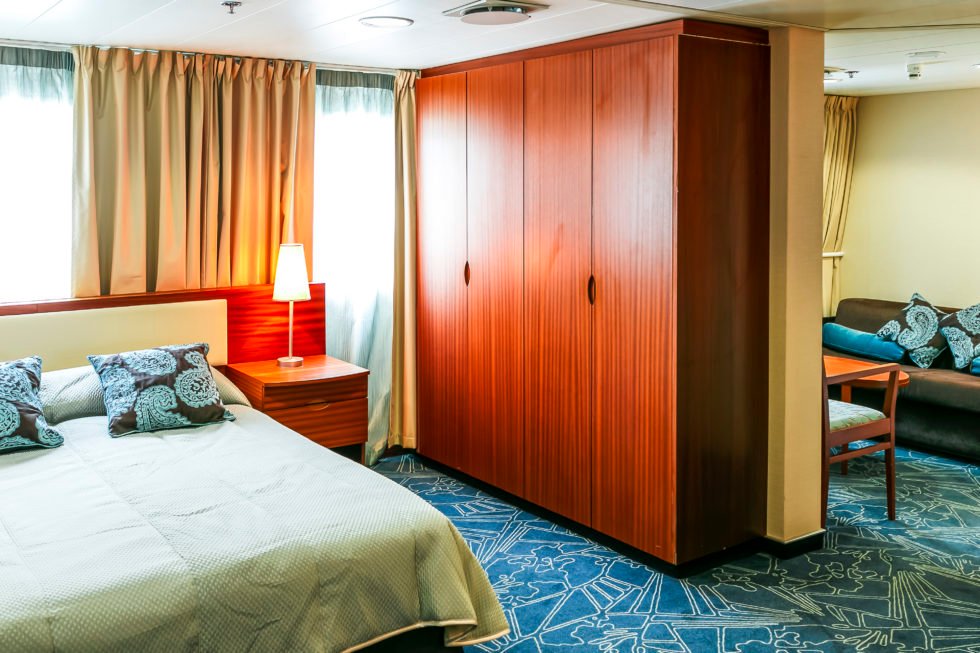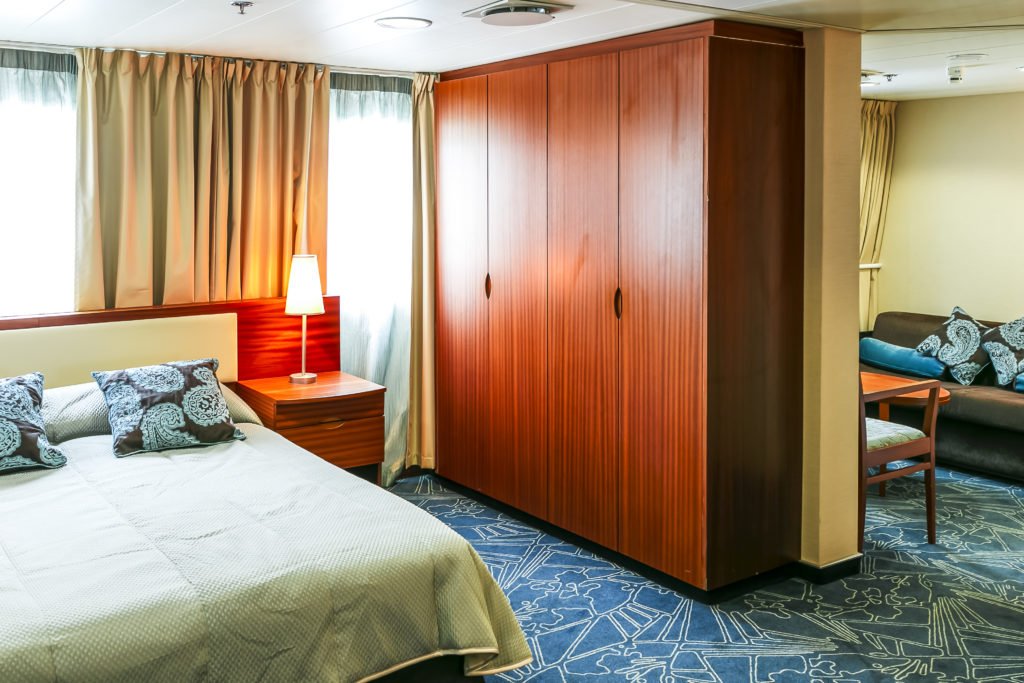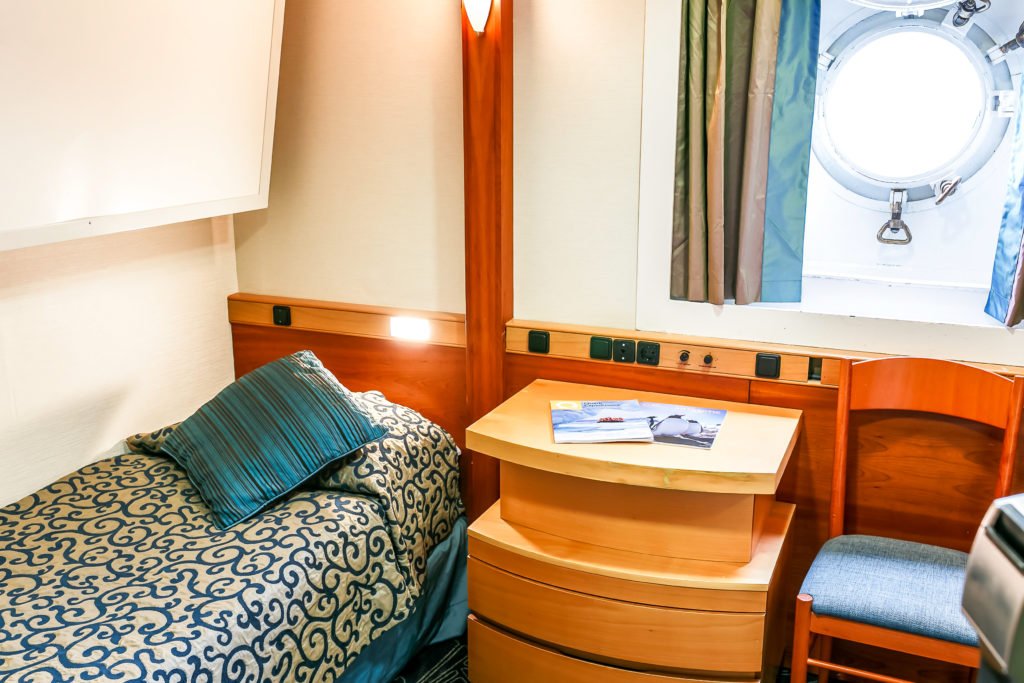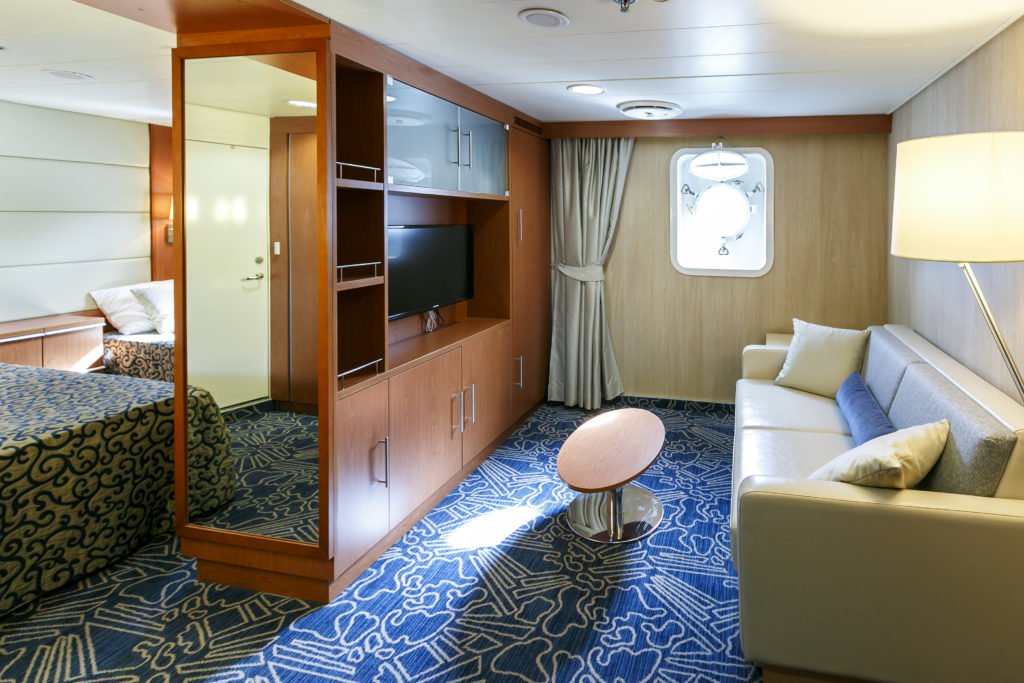 Sample Itineraries
The Ocean Endeavour has several expeditions available, ranging from ten, thirteen, seventeen, and twenty-night cruise programs. One-night hotel accommodation in Ushuaia or Punta Arenas is included at the start of your trip on all expedition programs.
Sample 10-night Cruise – Discover Antarctica Voyage: 
Day 1: Arrival in Ushuaia, the most southerly city in the world and the capital of Tierra del Fuego; transfer to your hotel and afternoon and evening at leisure.
Day 2: Morning at leisure in Ushuaia; afternoon transfer to the Ocean Endeavour. Enjoy a welcome dinner while you sail along the wildlife-rich Beagle Channel, towards the White Continent of Antarctica.
Day 3-4: At sea, cruise through the Drake Passage. On board, enjoy yoga classes, and education programs and presentations. No journey is the same.
Day 5-8: Cruise between South Shetland Islands and the Antarctic Peninsula. Disembark by Zodiac and explore the continent each day. On board, enjoy yoga classes, and education programs and presentations. No journey is the same.
Day 9-10: Return to the Drake Passage and to the Beagle Channel bound for Ushuaia.
Day 11: Morning breakfast and disembarkation in Ushuaia; afternoon transfer to the airport for your onward flight.
*Flights out of Ushuaia are not recommended before midday on disembarkation day, in case of delays caused by unfavorable weather conditions.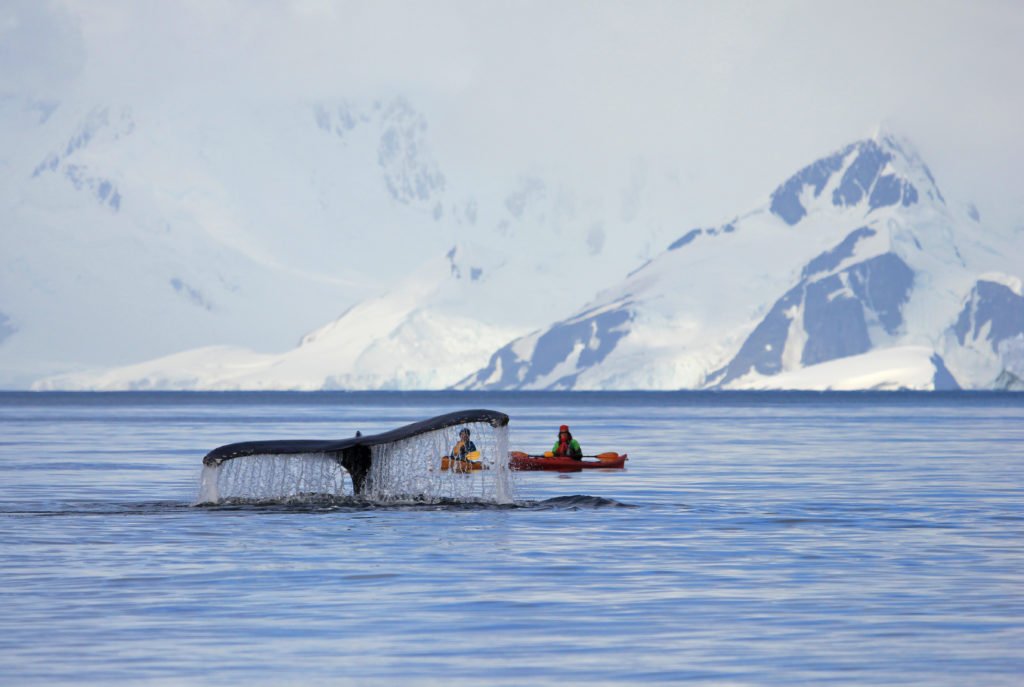 LANDED has a direct contract with the Ocean Endeavour. We can also arrange air travel, touring, and accommodations in Chile and Argentina. Speak with one of our expert travel planners today at 801.582.2100. We'll take care of the details.