PeruRail Vistadome
PeruRail's Vistadome Train is ideal for taking in the Andean and rainforest views on the journey to Machu Picchu. The train cars are fitted with panoramic windows.
Passenger seats are plush leather, in pairs or banks of four. Each group of chairs is fitted with a table, and day packs can be stored between the seatbacks.
Light snacks and beverages are offered on board.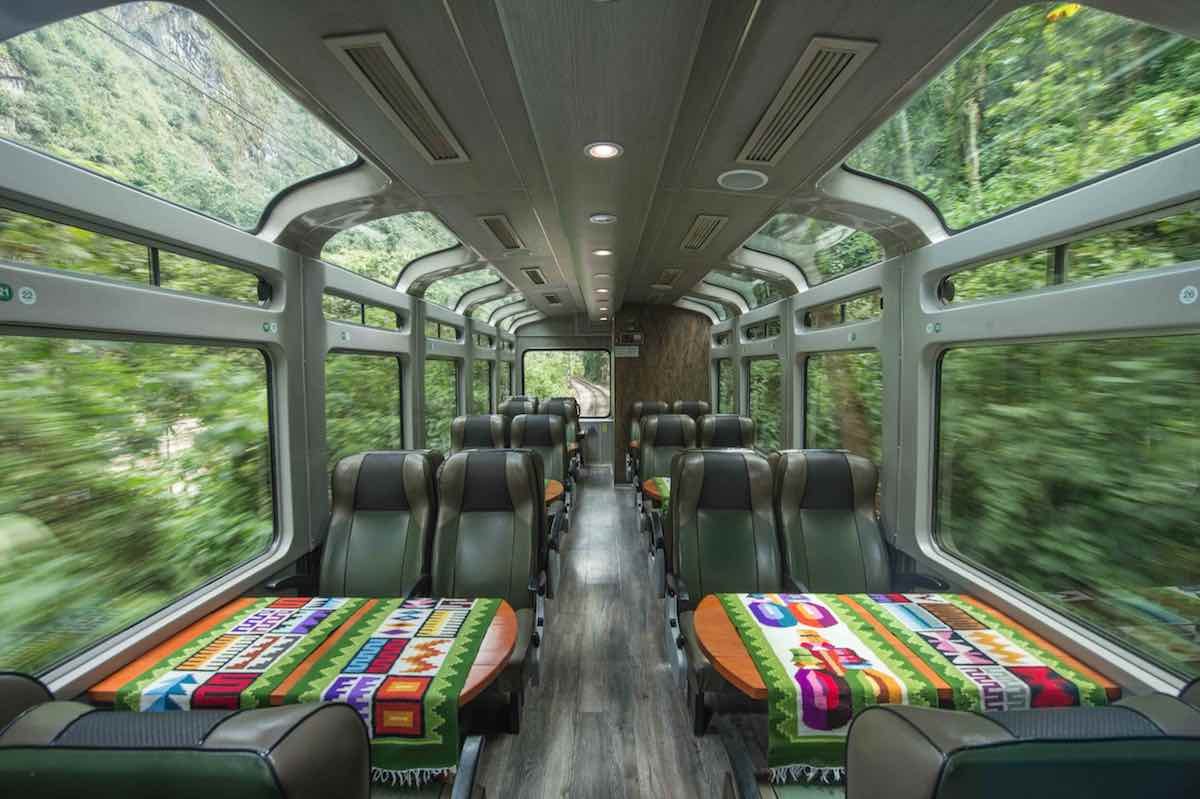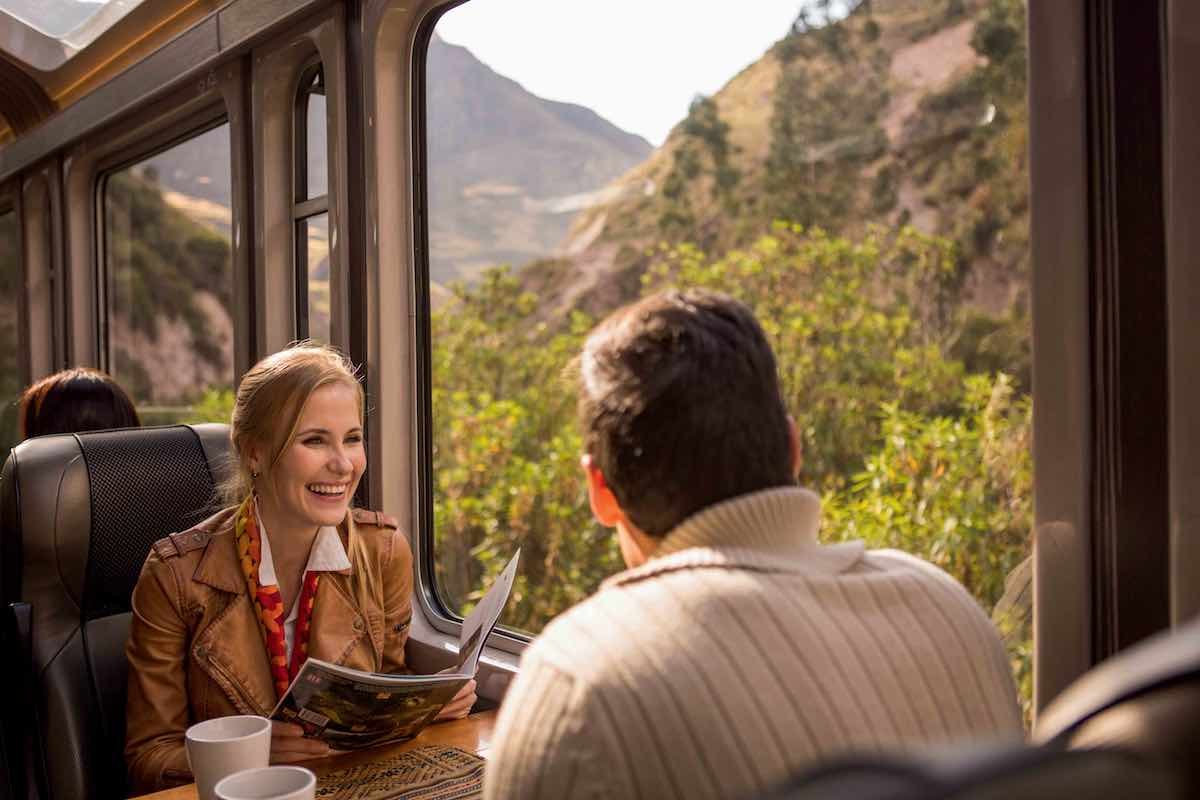 Journeys/Itineraries
The PeruRail Vistadome departs from five stations that take passengers to and from Machu Picchu: San Pedro (Cusco), Poroy (Cusco), Ollantaytambo, Urubamba (Sacred Valley), and Machu Picchu.
Approximate distances by train:
San Pedro (Cusco) – Machu Picchu: 3 h 50 min
Poroy (Cusco) – Machu Picchu: 3 h 30 min
Ollantaytambo – Machu Picchu: 1 h 30 min
Urubamba – Machu Picchu: 2 h 30 min
**Departures are scheduled every day, with a variety of schedules and frequencies.
---
>Round trip from Ollantaytambo/Poroy (Cusco) Stations to Machu Picchu Station: 
Upon arrival, guests are welcomed with a snack and non-alcoholic beverages.
On their return trip from Machu Picchu, passengers on the Vistadome Train are invited to enjoy an onboard folkloric dance and fashion show.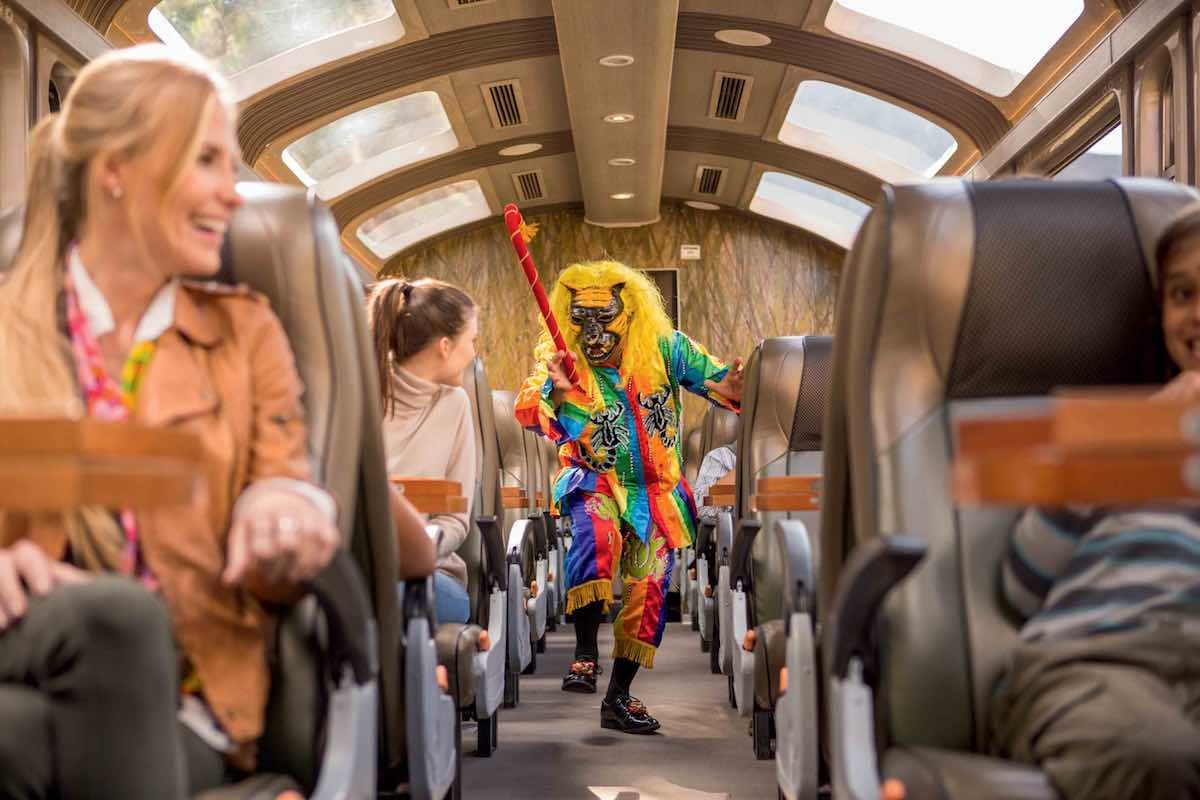 ARE YOU CONSIDERING A JOURNEY ON THE PERURAIL VISTADOME? LANDED PROVIDES PERSONALIZED, CUSTOM TRAVEL WITHIN CENTRAL AMERICA, SOUTH AMERICA, AND THE ANTARCTIC. WE'LL CREATE A UNIQUE ITINERARY PLAN TAILORED TO YOUR INTERESTS AND DREAMS. EXPERIENCE THE TRIP OF A LIFETIME. SPEAK WITH ONE OF OUR EXPERT TRAVEL PLANNERS TODAY AT 801.582.2100.