Private Home in Atacama
Looking for a private home to rent in Atacama for your family or group? This estate is located under 15 minutes by road from the oasis town of San Pedro de Atacama, in the high desert of northern Chile.
The home is an ideal base for exploration of the region's canyons, volcanos, salt flats, geyser fields, hot springs, and wildlife refuges. This area has one of the richest selections of outdoor adventure opportunities in South America.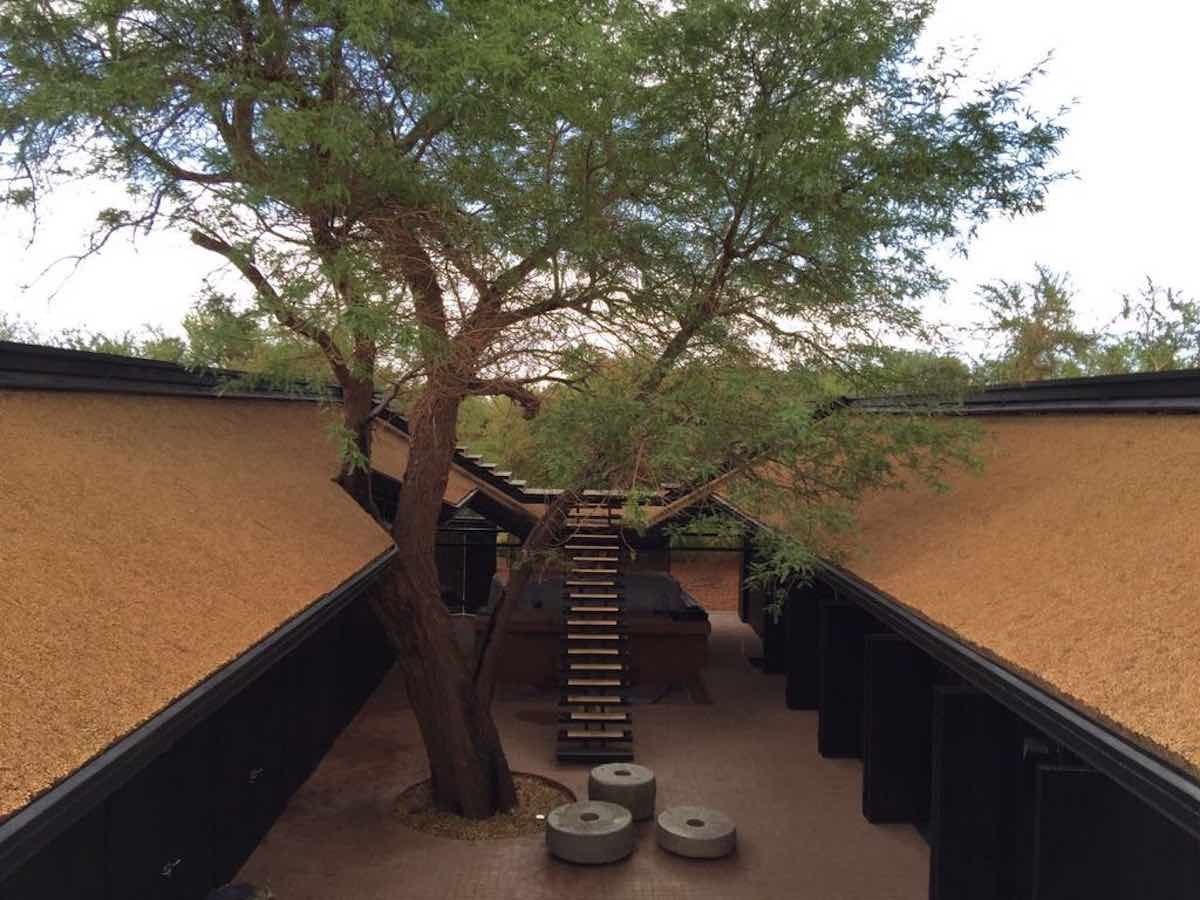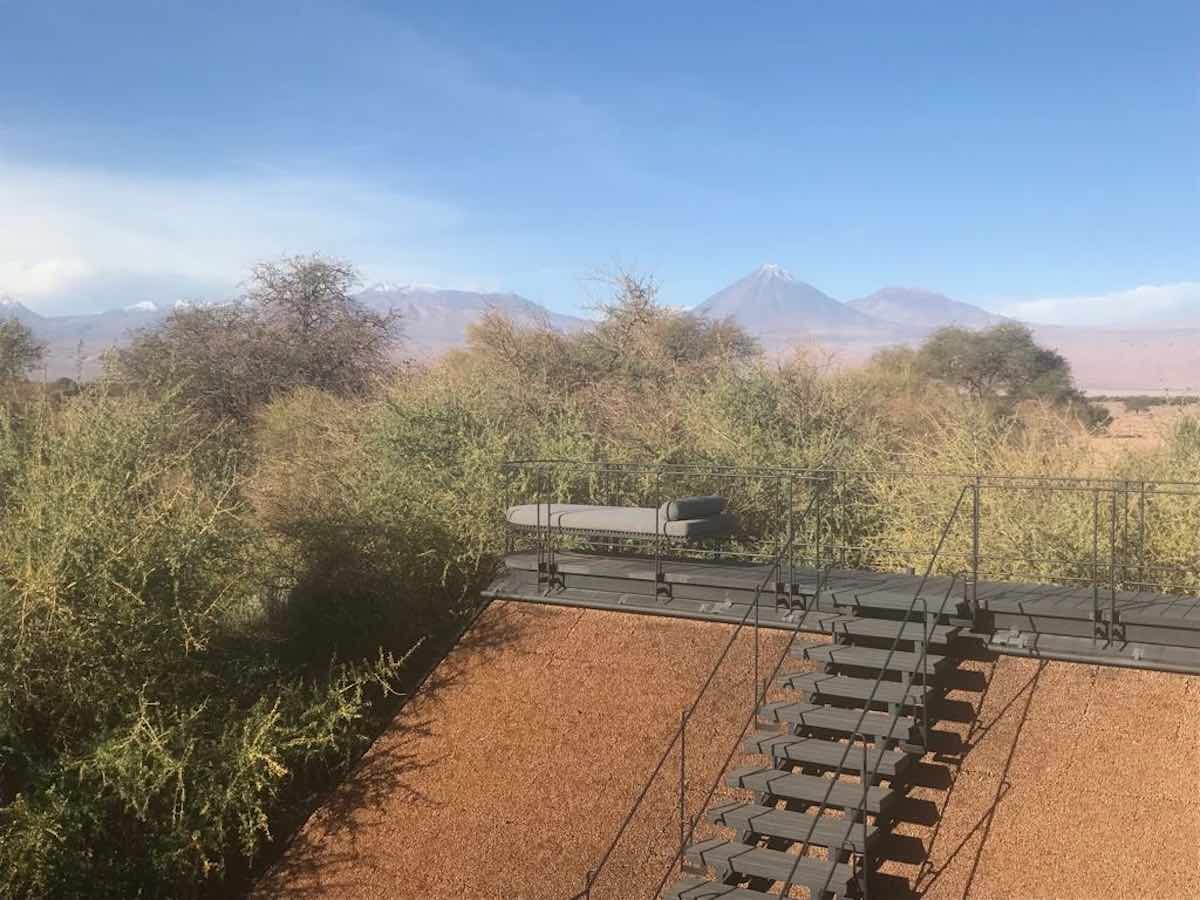 The Estate
The main house has 6 bedrooms (capacity for up to 12 guests), each with ensuite bathroom and private patio. These guest rooms flank a central courtyard shaded by an ancient chañar tree. This shaded heart of the home has a heated swimming pool (practically hot tub temperature), lounge chairs, an ambient-temperature soaking pool, and an outdoor bar.
Native trees shade another garden, furnished with four separate therapy zones dedicated to massage, hot tub, sauna, and tanking.
The home was designed with ingenious green building and thermal regulation techniques. Air conditioning is not needed. Each room can be completely shaded from the sun. Clerestory window and walls open to provide cross-ventilation. The permitter walls are made of thick adobe, and a channel of cool water runs along the base of each window. The steel roof is covered with a layer of cut cane to deflect heat. Star beds are located at the four corner gables.
An out building (roughly 80 yards away) has two additional bedrooms for staff or security team.
The surrounding grounds are surprisingly lush and green. The vegetation provides additional privacy–a hallmark of the home.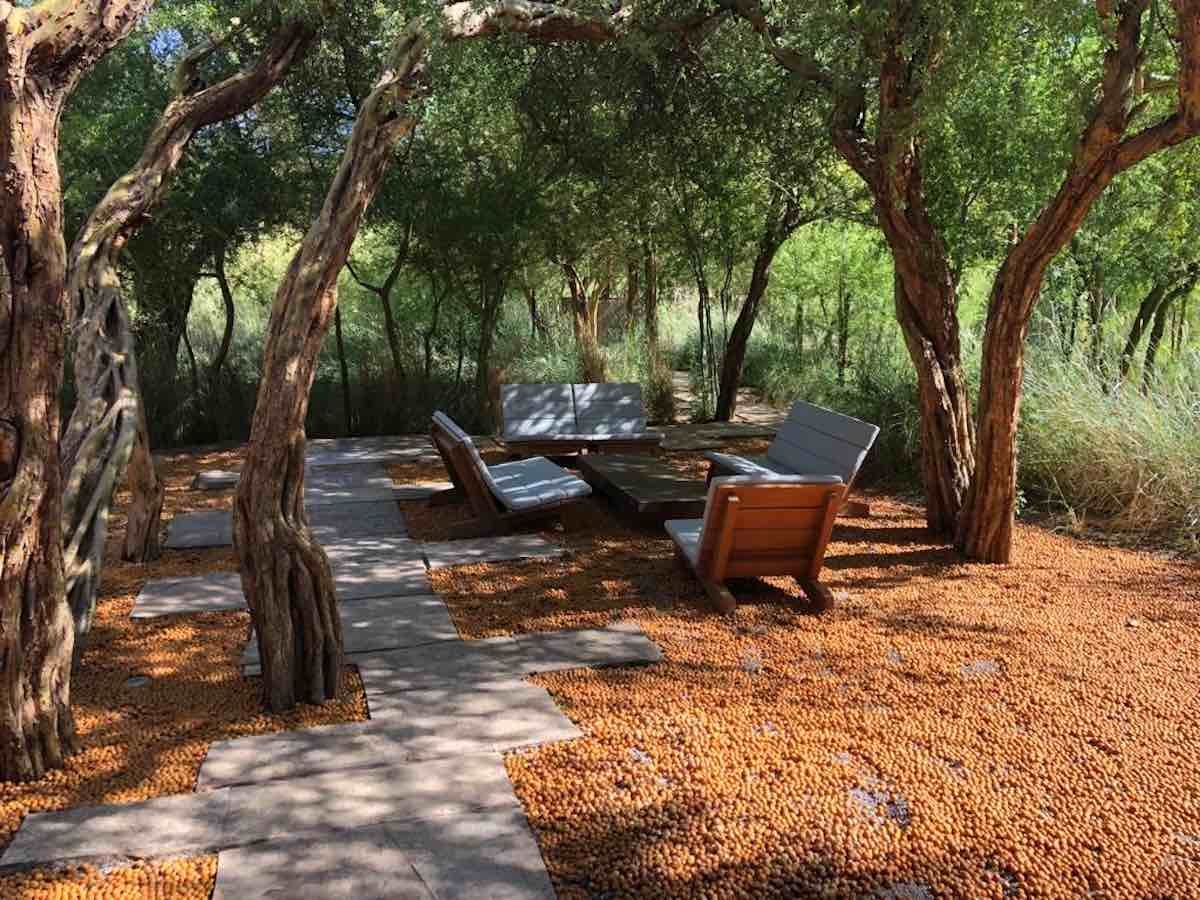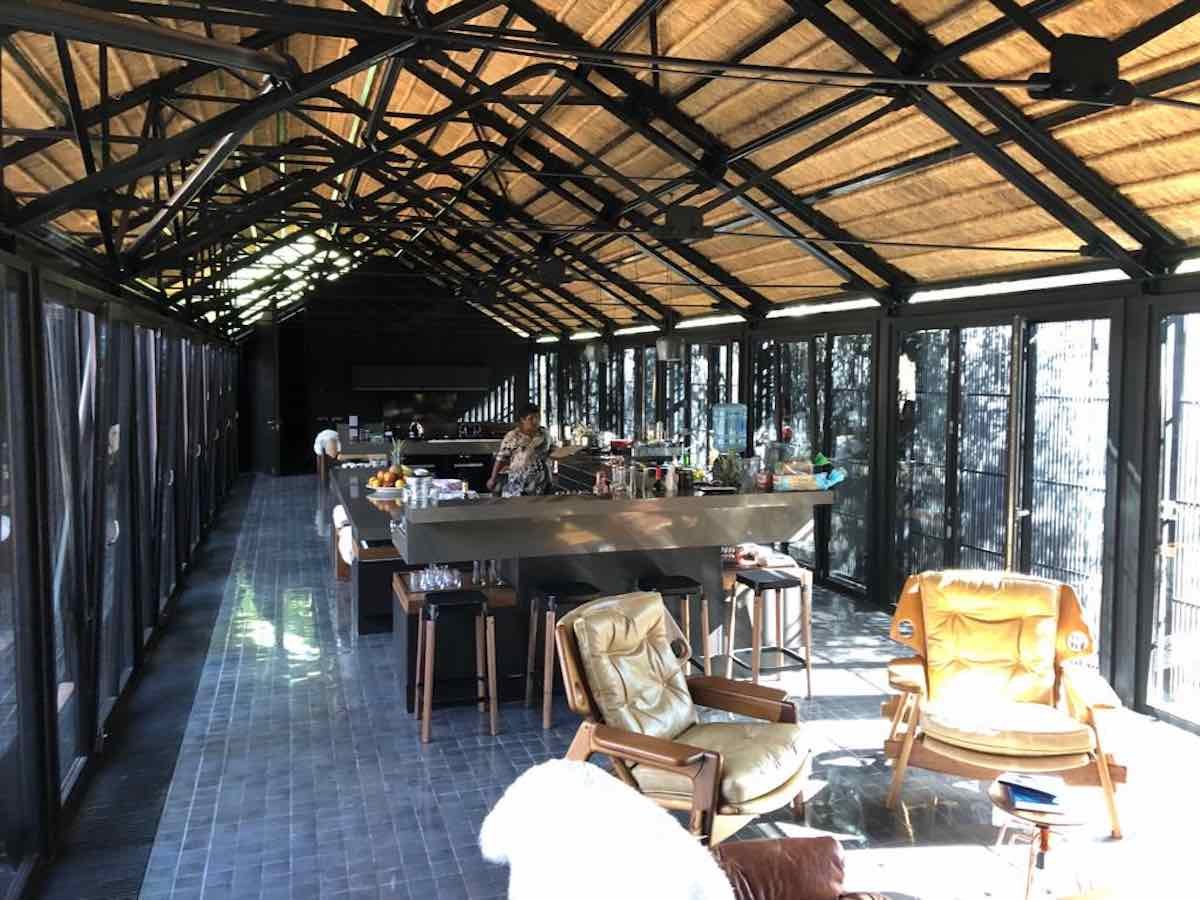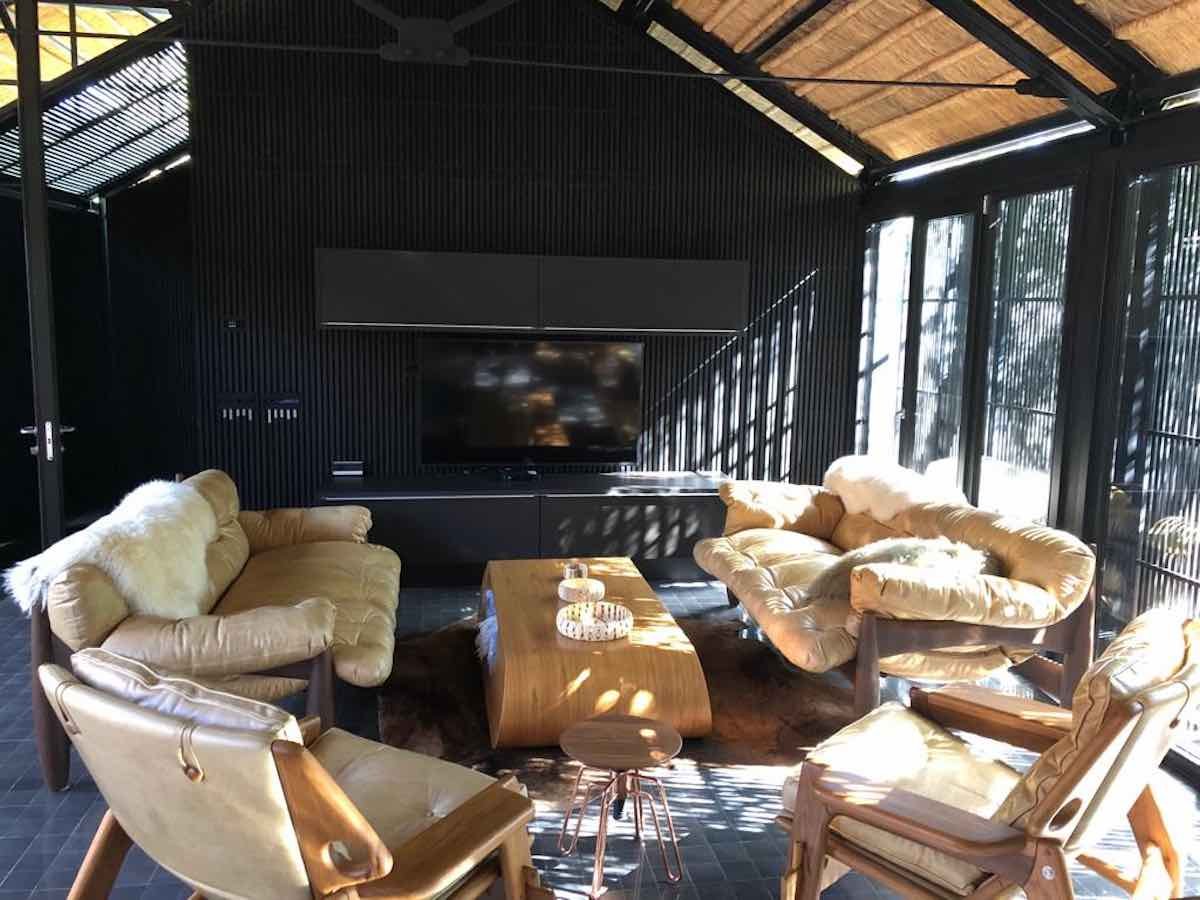 Accommodations & Interior
Two bedrooms and two master suites are located on one side of the home.  The opposite side has two more guest rooms, a powder room, and a large living room and a modern display kitchen, linked to a walled garden space with fruit trees, water features, and native flowers.
The sleek but cozy interior includes an inviting collection of masterworks by some of Brazil's top furniture designers.
The home does not have (and does not need) air conditioning. Wi-Fi is available throughout the home, and satellite TV is available.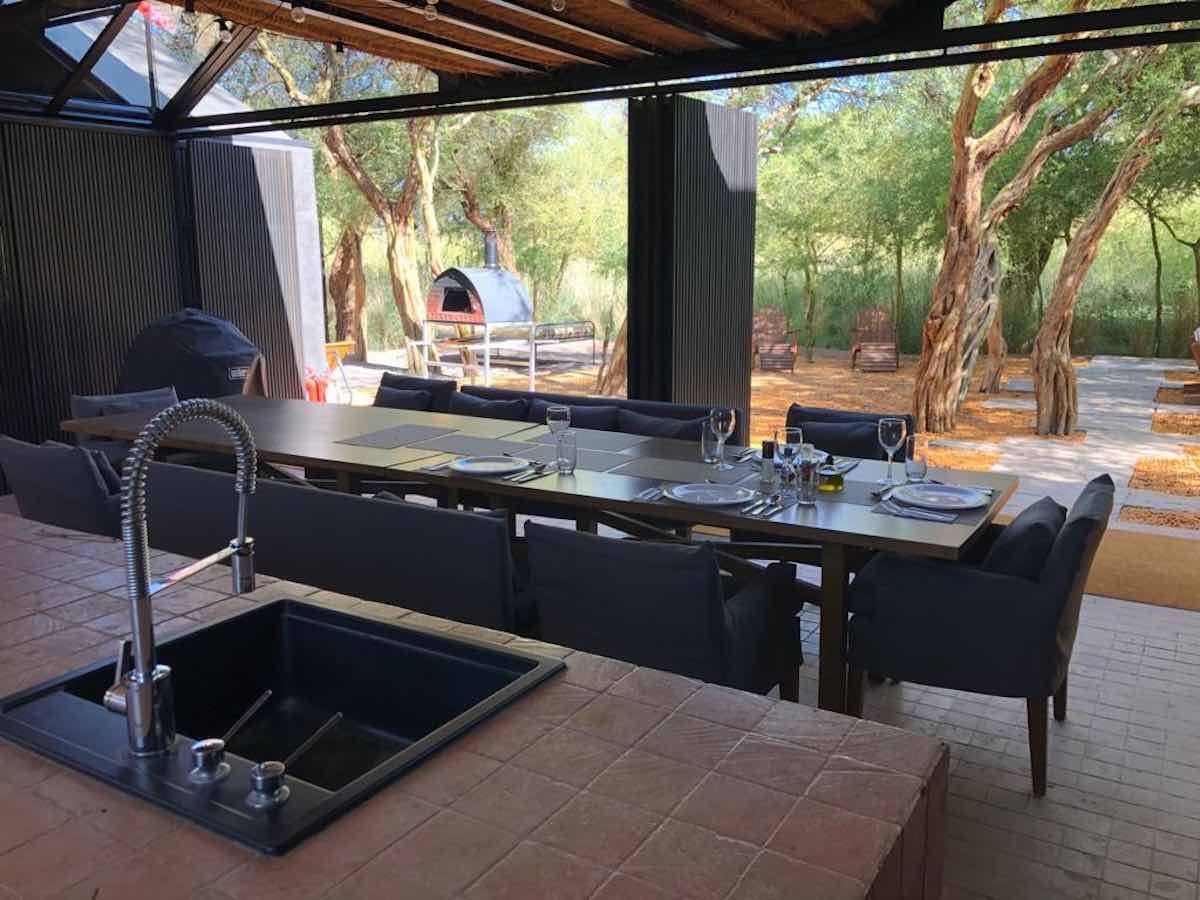 How to Reserve
Dreaming of Atacama for your next family vacation? Want to experience the best of Chile's amplified landscapes and warm welcomes?
Reach out to one of our expert travel planners today. We're at your service.
Looking for the perfect vacation in Atacama? LANDED provides personalized, custom travel within Central America, South America, and the Antarctic. We'll create a unique itinerary plan tailored to your interests and dreams. Experience the trip of a lifetime. Speak with one of our expert travel planners today at 801.582.2100.