San Pedro de Majagua is located in the Archipelago of the National and Natural Corales del Rosario and San Bernardo National Park. This area is better known as the Rosario Islands, famous for their coral reefs, mangroves, and clear waters.  The hotel is approximately one hour from Cartagena by speedboat.
The name of San Pedro honors its ancient resident, the French painter Pierre Daguet, who located his house and study on the land where the hotel stands today.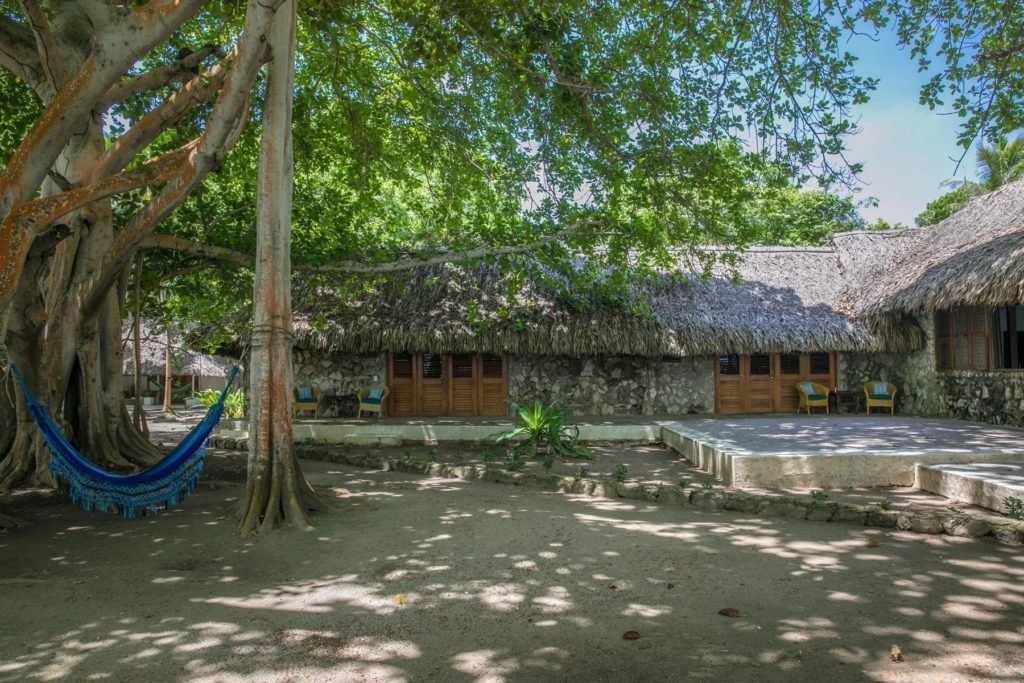 Amenities & Services
San Pedro de Majagua offers accommodation as well as day trips or pasadias. Both options offer typical Cartagenera and international dishes, as well as local specialty cocktails and liquors.
Optional activities (which carry an additional charge) range from massages, diving, kayaking, sunfish sailing, snorkeling, hiking, biking tours, canoeing through the mangroves, and stand-up paddling.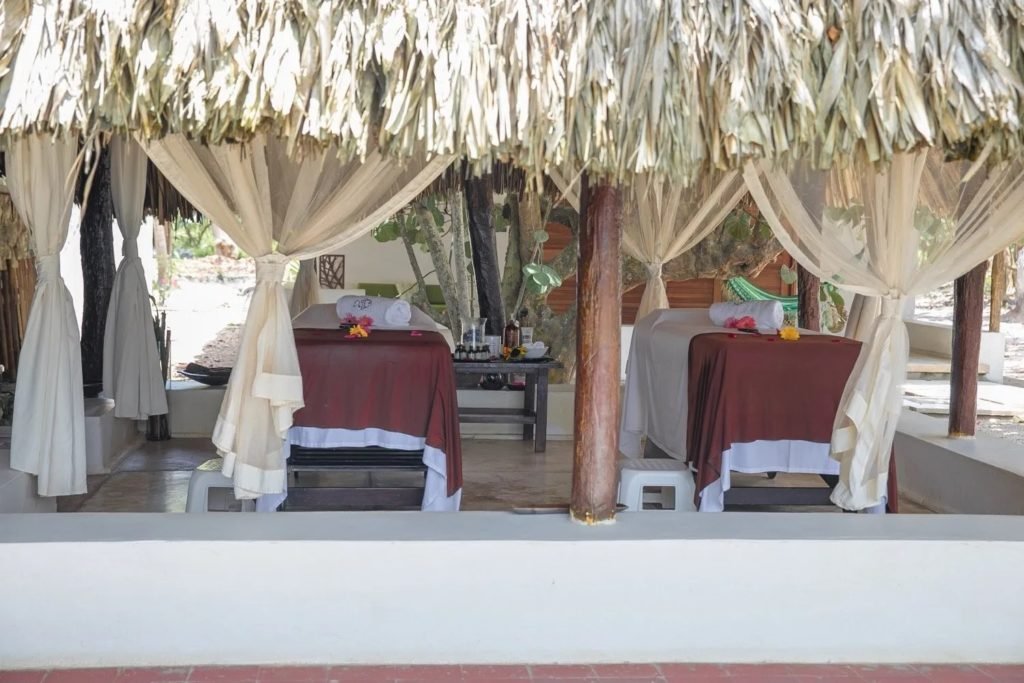 Majagua Restaurant and Bar
Open from 7AM to 9PM, the hotel's restaurant offers typical Colombian seafood as well as a selection of beverages.
Guests can also enjoy the hotel's Island Bar, located in the main beach (Sun Beach), with music, and a variety of cocktails and soft drinks.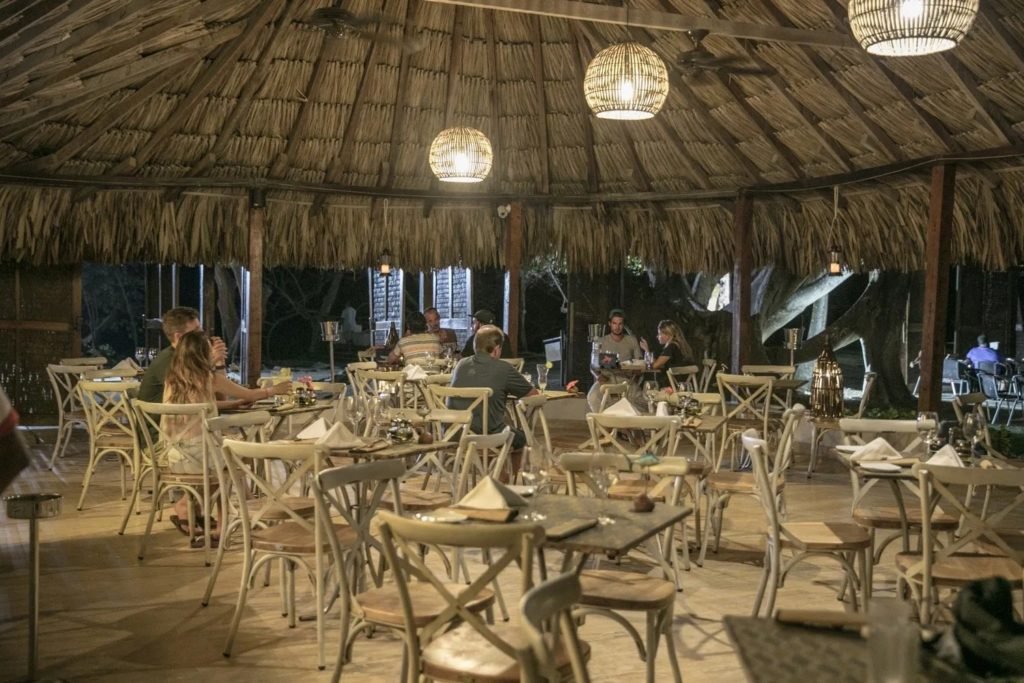 Accommodations 
San Pedro de Majagua's 17 guest rooms are furnished with a queen-size bed and one or two additional single beds upon request. Rooms also feature, a TV, safety box, minibar, air conditioning, fan, and L'Occitanne bath amenities.
Suites and Junior Suites add outdoor terraces with hammocks.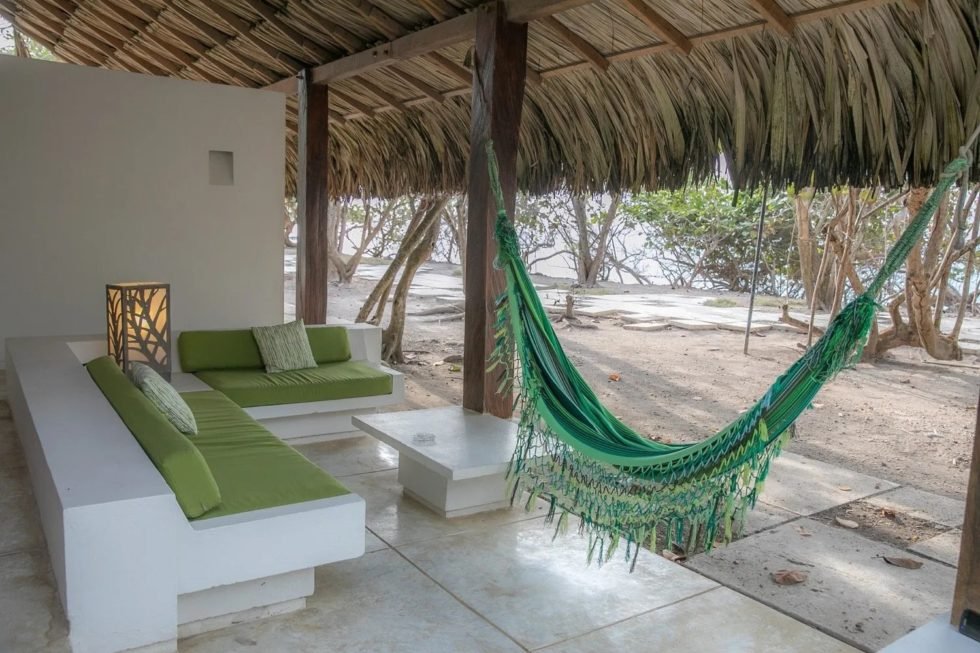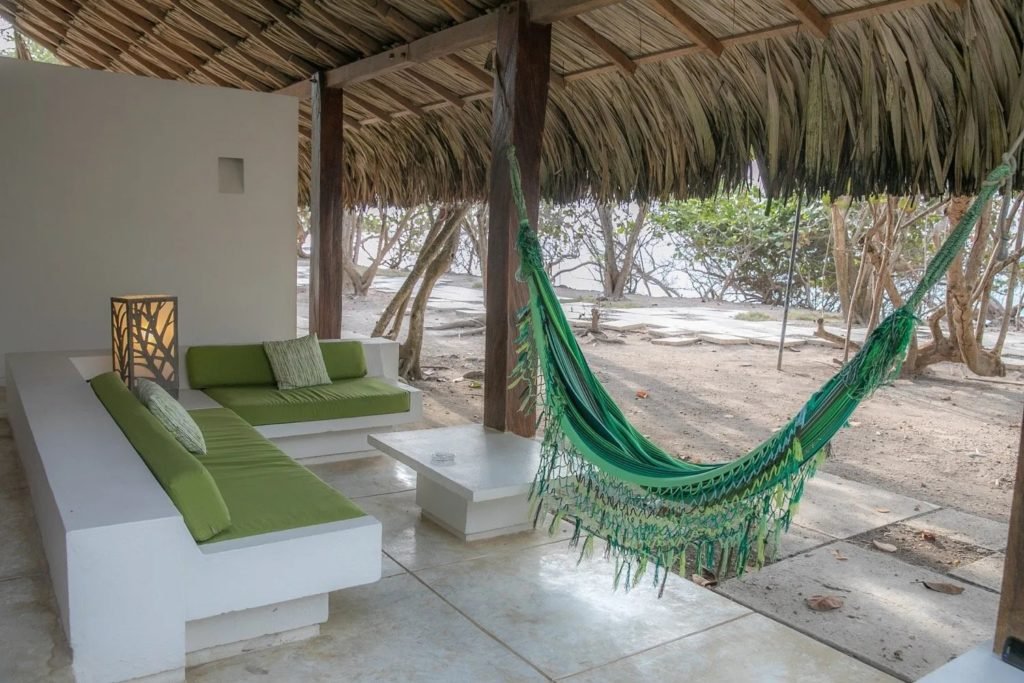 ARE YOU CONSIDERING A STAY AT SAN PEDRO DE MAJAGUA? LANDED PROVIDES PERSONALIZED, CUSTOM TRAVEL WITHIN CENTRAL AMERICA, SOUTH AMERICA, AND THE ANTARCTIC. WE'LL CREATE A UNIQUE ITINERARY PLAN TAILORED TO YOUR INTERESTS AND DREAMS. EXPERIENCE THE TRIP OF A LIFETIME. SPEAK WITH ONE OF OUR EXPERT TRAVEL PLANNERS TODAY AT 801.582.2100.