SEA SPIRIT
Refurbished in 2017, Sea Spirit is an all-suite Antarctica expedition ship with capacity for 114 passengers in 54 suites.
Sea Spirit is 297 feet long, with a width (beam) of 50 feet, a draft to baseline of 14 feet, and a 1D ice rating. Sea Spirit has an average cruising speed of 14.5 knots. The ship has a crew of 94.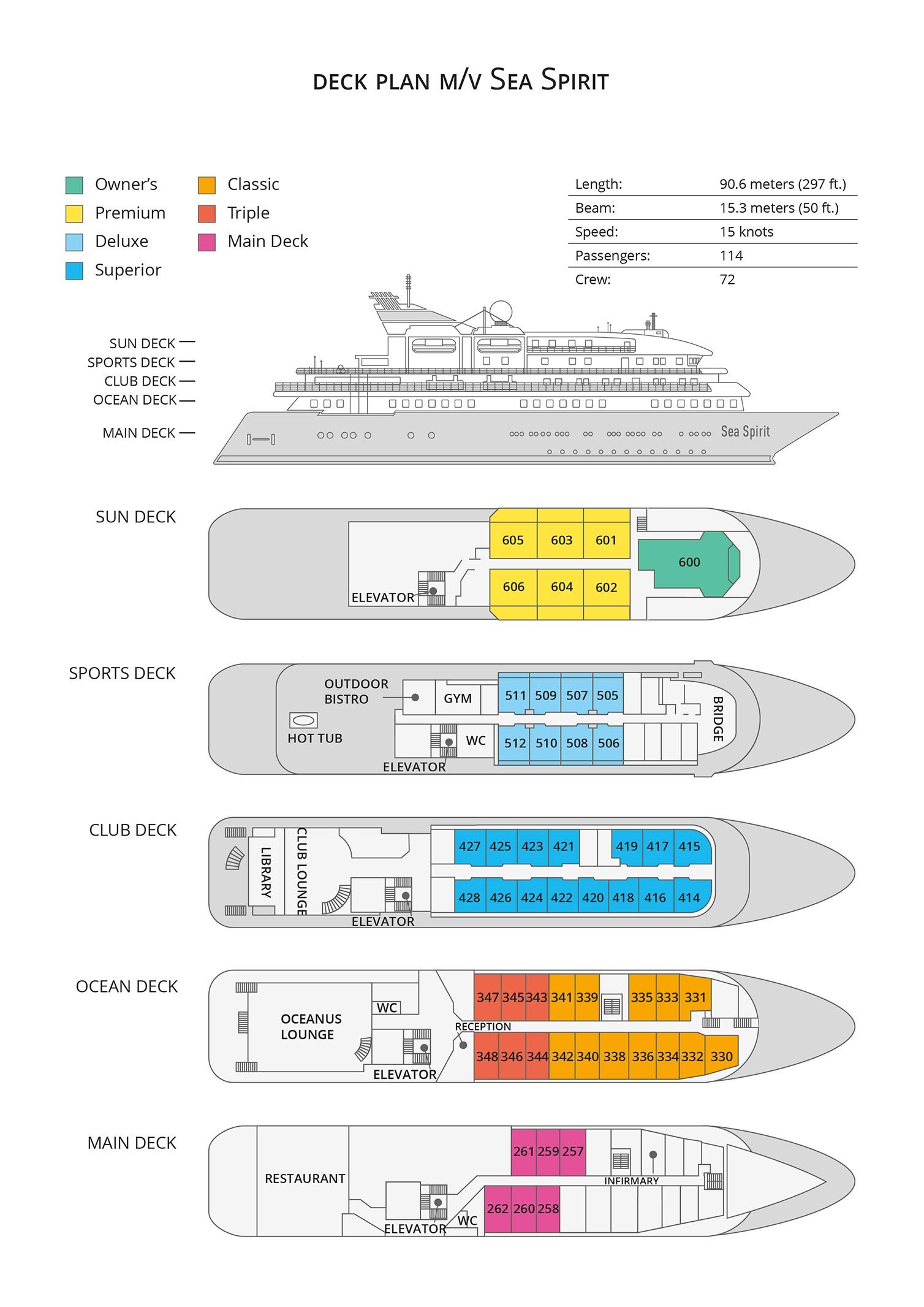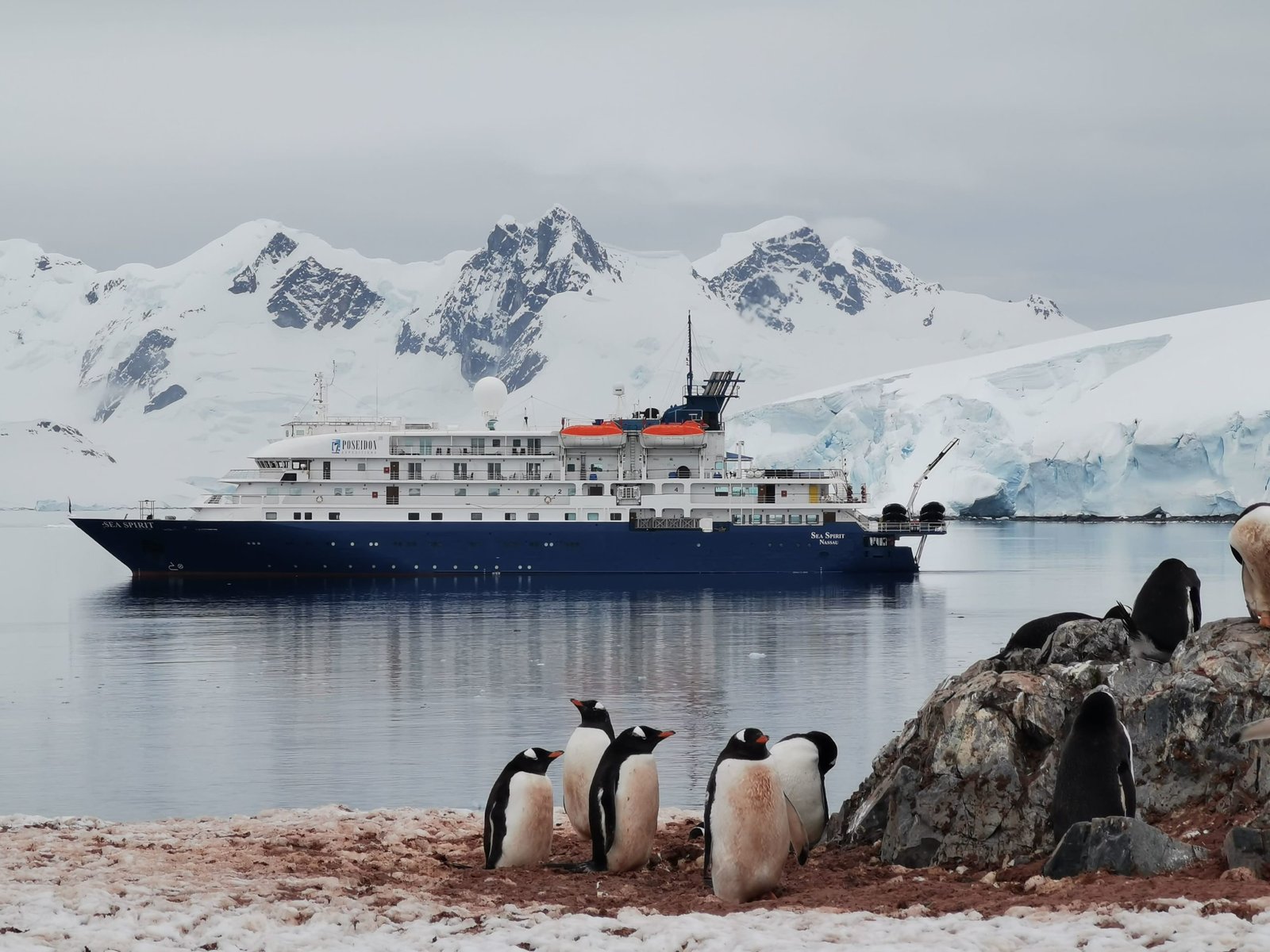 Amenities
Sea Spirit public areas include a single-seating restaurant, outdoor bistro, bar & lounge, presentation lounge, library, hot tub, gym, outdoor deck areas, and infirmary with physician.
The vessel features an open-bridge policy, which allows guests to observe operations and search for wildlife from this special angle of view.
All meals onboard the ship, as well as coffee and tea are included in all itineraries.
Soft drinks and alcoholic beverages, laundry, and onboard communication (telephone calls, faxes, and e-mail service) come at an additional cost.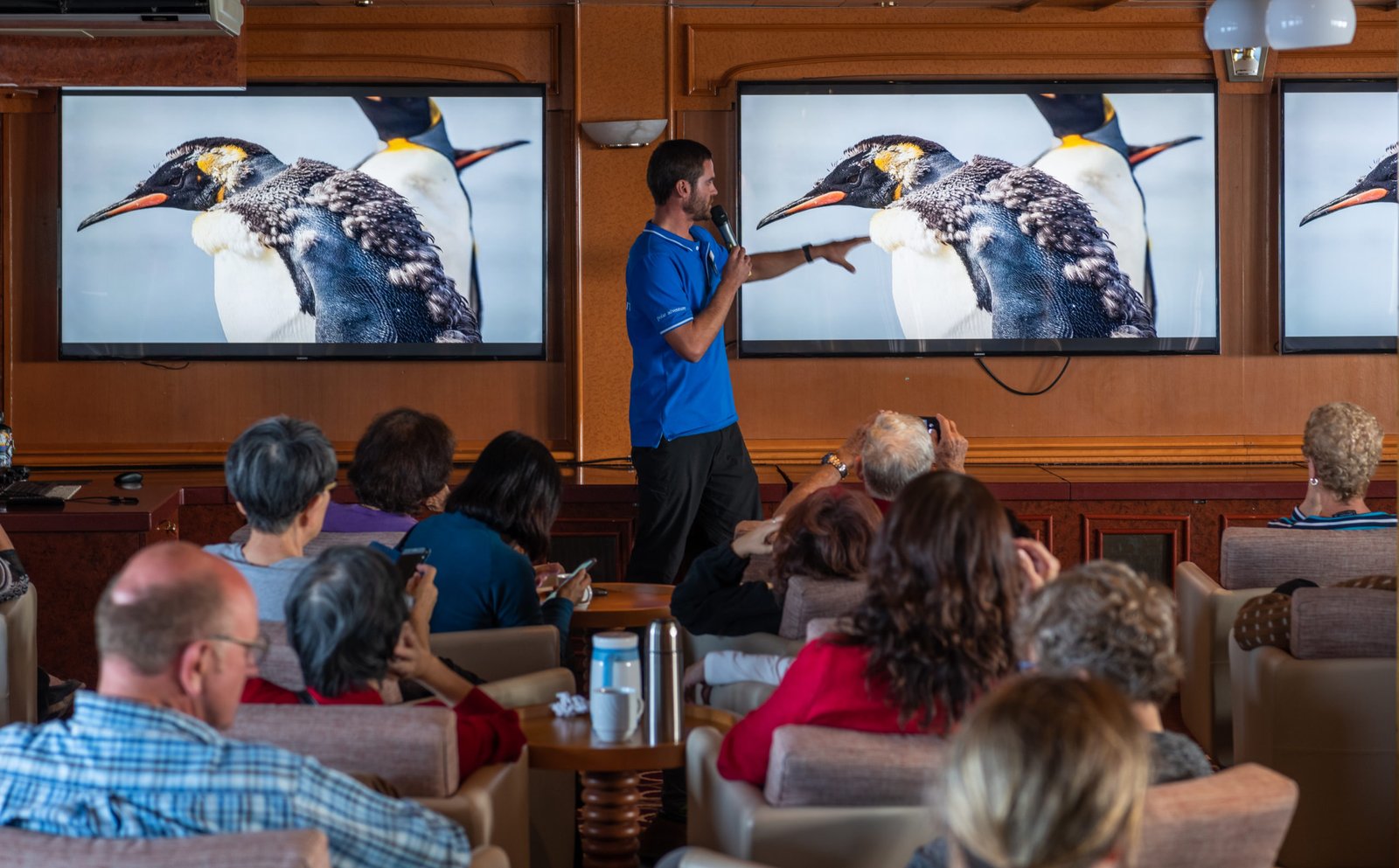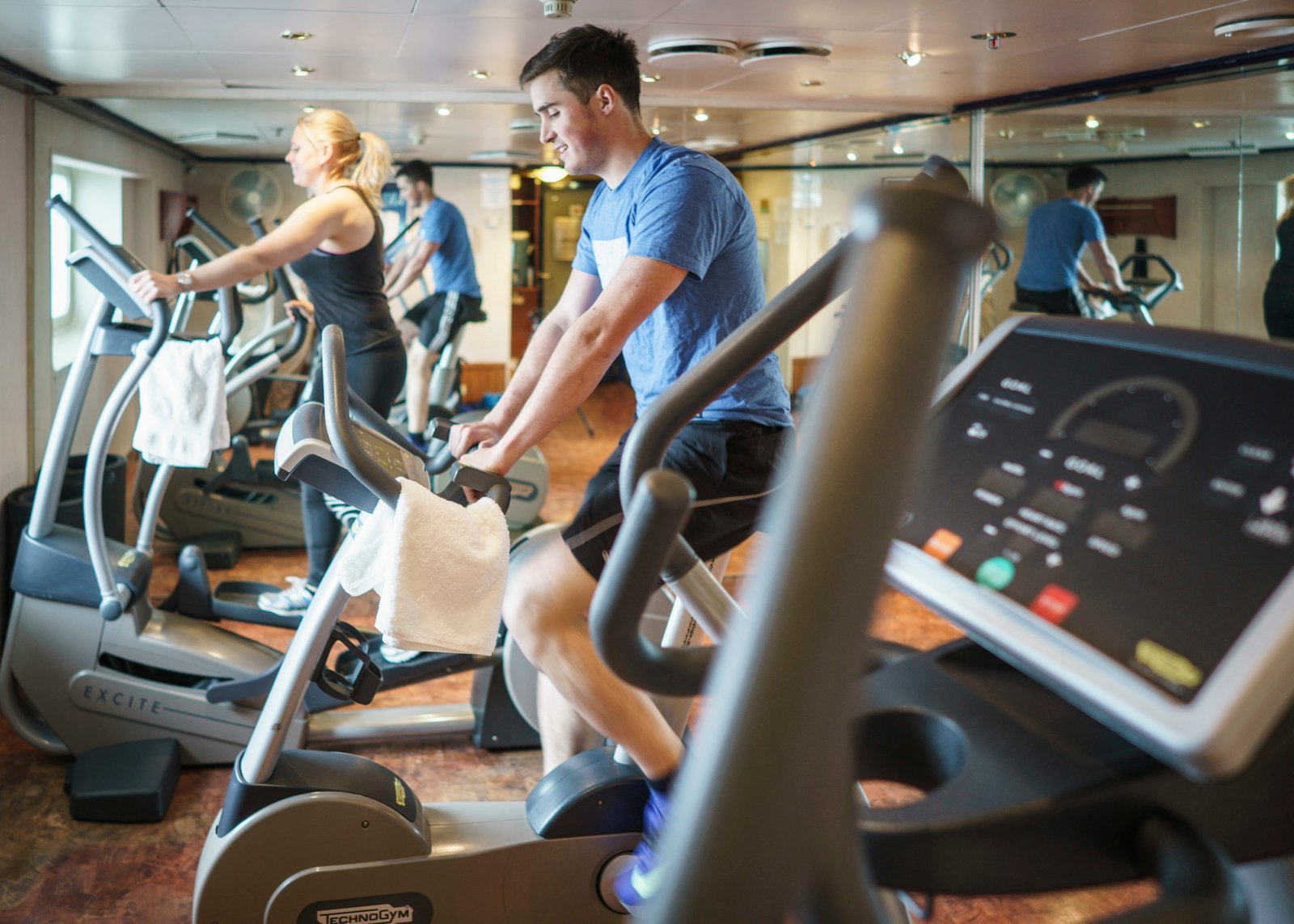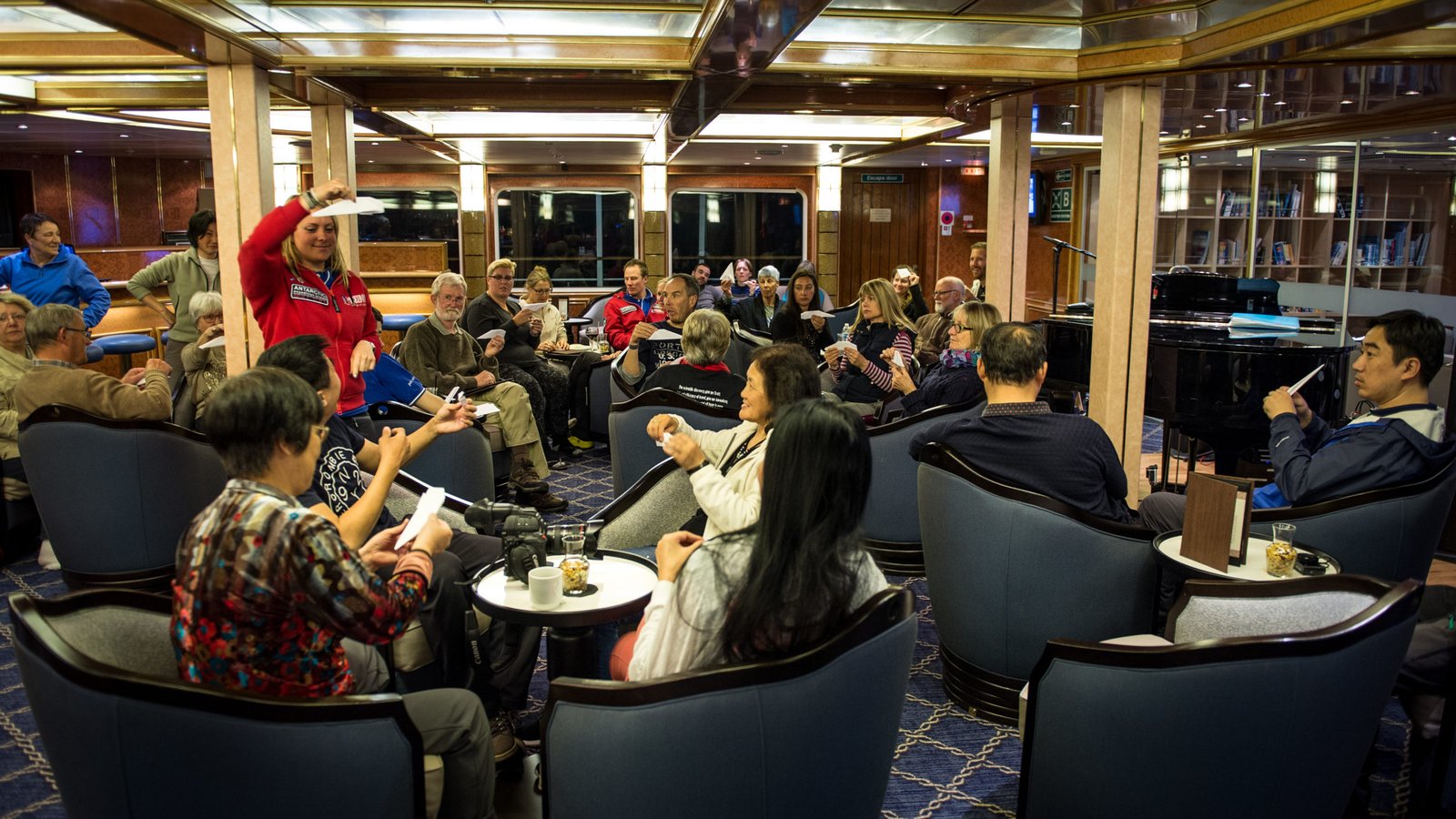 Activities
The Sea Spirit vessel has as a goal for their guests to have a memorable wilderness experience and to become real polar adventurers. They believe that first-hand travel to such places makes one an ambassador for conservation, and helps protect these natural environments for future generations.
The vessel's precise route and exploration opportunities will be shaped by weather and ice. The captain and expedition leader will continually adjust plans to take maximum advantage of the conditions in the polar environment, looking to seize every opportunity to experience excellent wildlife viewing and amazing scenery. The ship carries ten Zodiacs for exploration and remote landings. Zodiac cruising and onshore hiking are included with every departure.
Special interest activities in Antarctica include hiking ashore with trained guides, Zodiac cruising, photography workshops, informative presentations and a "polar plunge". Optional activities include kayaking and overnight camping, these come at an additional cost.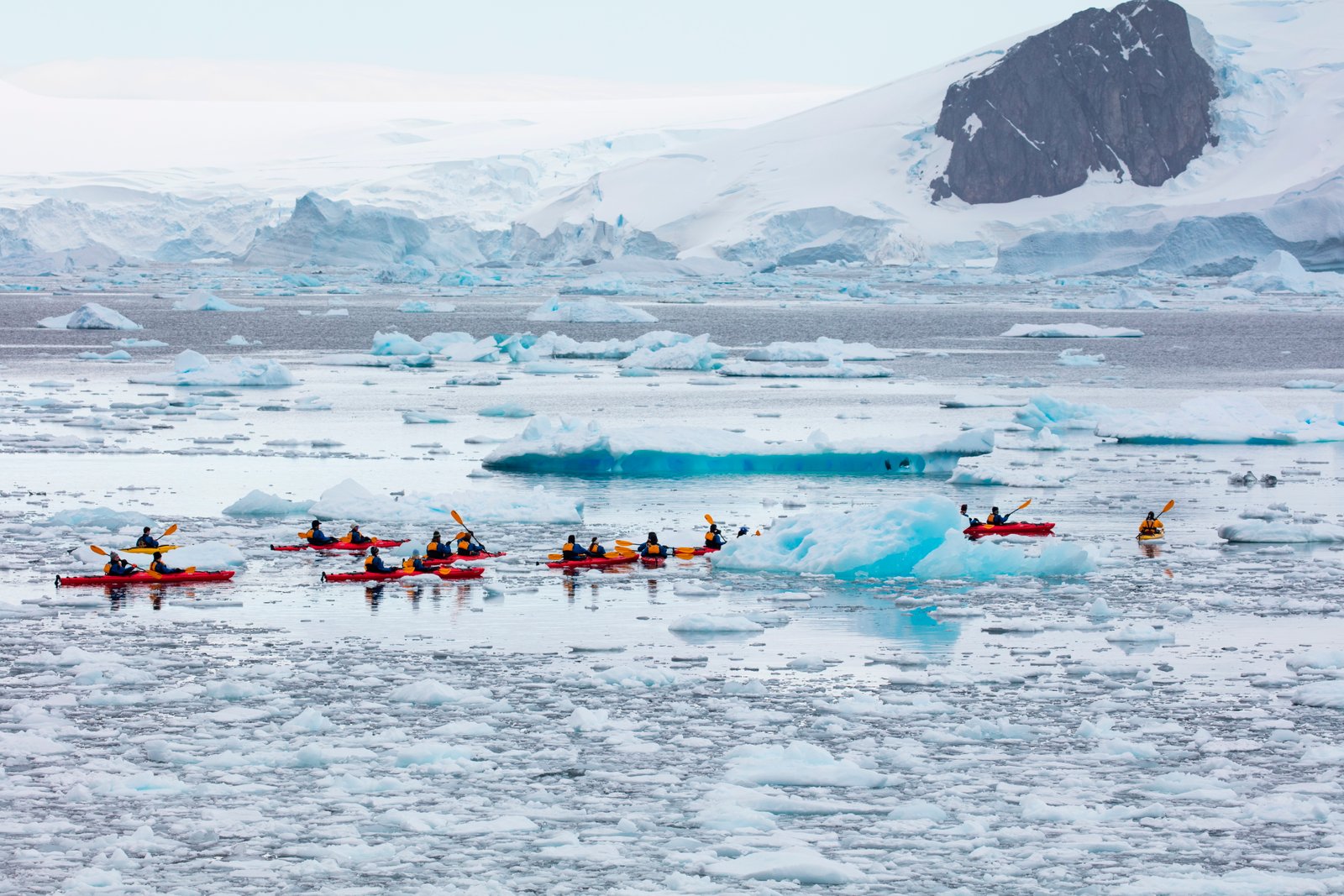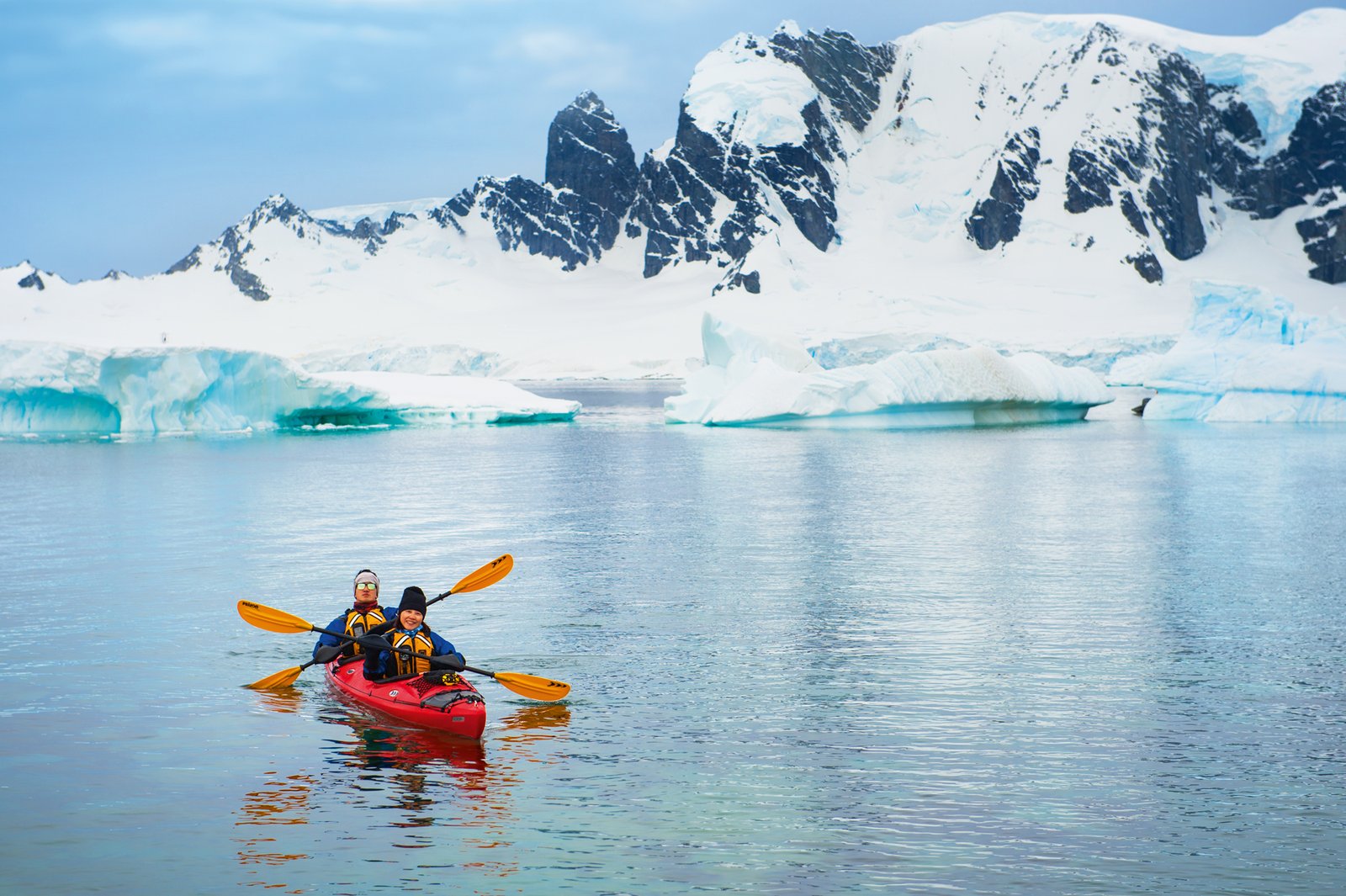 Sea Spirit Cabin Options
The Sea Spirit offers seven suites categories:
Triple Suite – Averaging 226 square feet. These staterooms have two twin-size beds or a king-size bed, and a sofa bed. These suites have a picture window and two wardrobes.
Main Deck Suite – Averaging 248 square feet. Minimum of two portholes.
Classic Suite – Averaging 226 square feet. They feature a picture window and two wardrobes.
Superior Suite – Averaging 215 square feet. These cabins feature a walk-in closet or wardrobe, and a picture window that overlooks an outside walkway on the Club Deck.
Deluxe Suite – Averaging 258 square feet. These cabins feature a sliding glass door that leads to a private balcony, and a walk-in closet or wardrobe.
Premium Suite – Averaging 323 square feet. These cabins feature a sliding glass door that leads to a private balcony, and a lounge area.
Owner's Suite – 463 square feet. These cabins feature a sliding glass door that leads to a private deck.
In-room amenities include: personal safety box, refrigerator, satellite telephone access, TV/DVD, individual temperature control, hair dryer, and en-suite facilities.
All cabins can be configured with your choice of one king-size bed or two twin-size beds, with the exception of the Owner's Suite which features a king-size bed.
The Owner's Suite features a separate living room with game and meeting area, A BOSE stereo system, a HD plasma TV, and a jetted bathtub in en suite facilities. A sofa bed can accommodate a third person.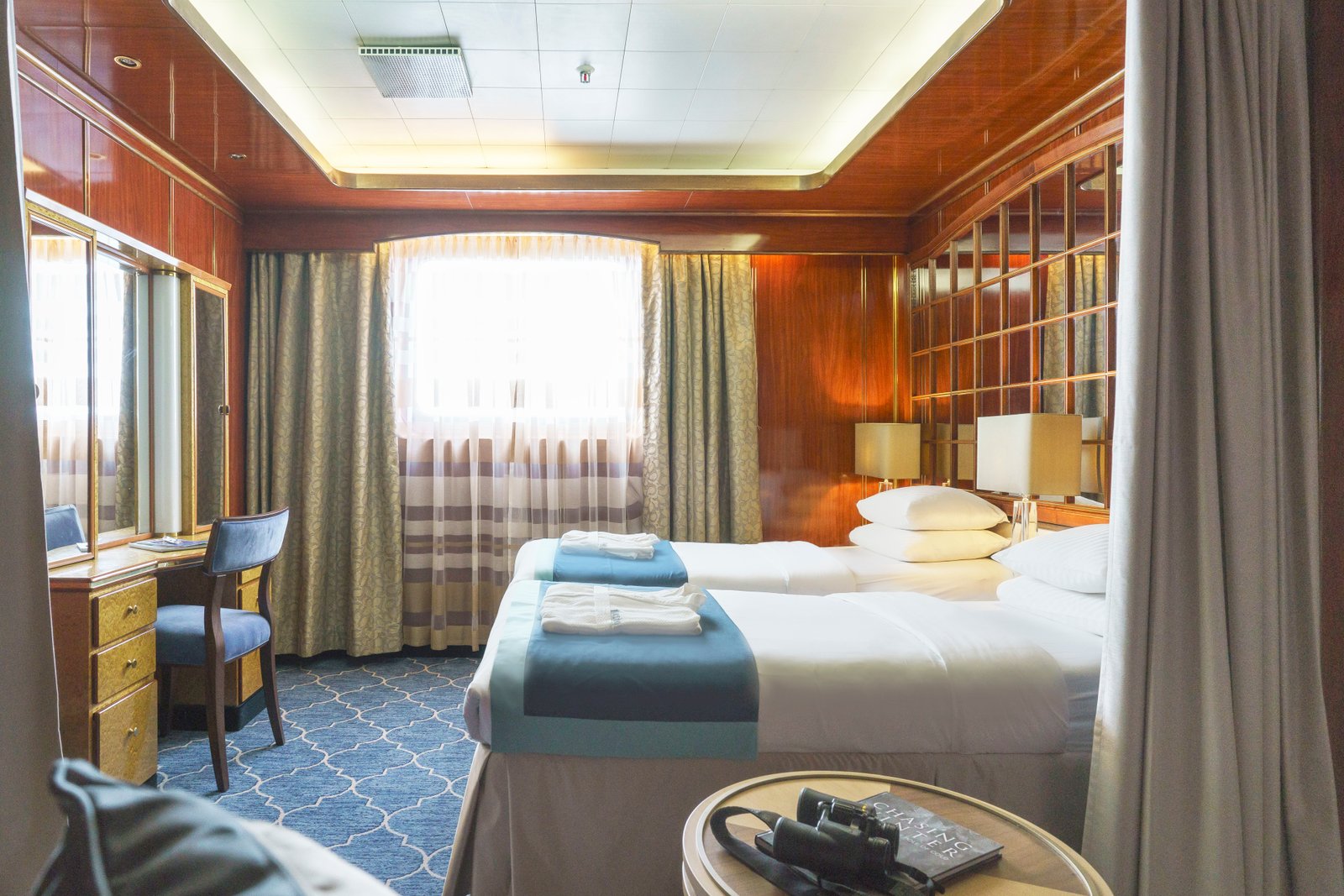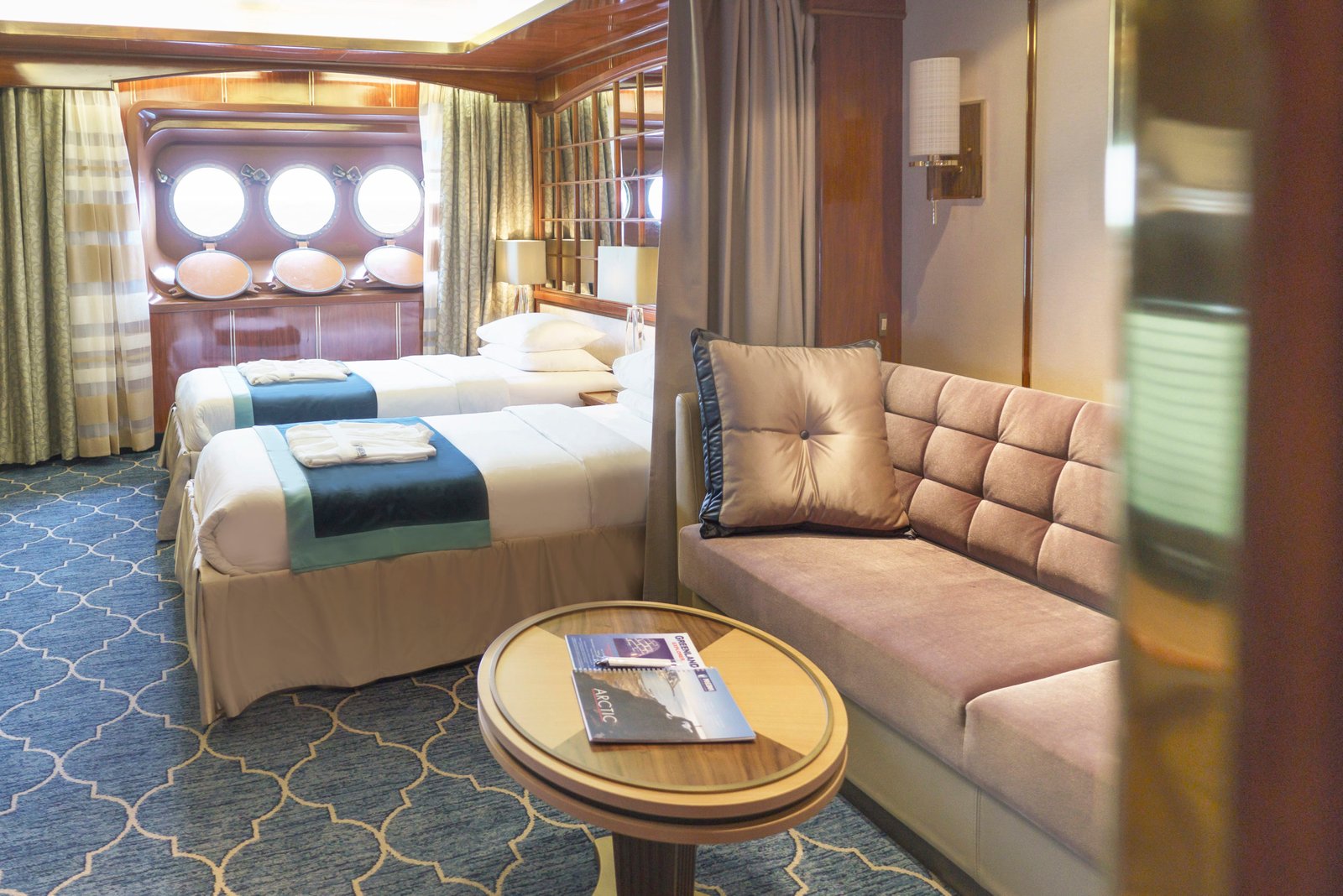 Sample Itineraries
The Sea Spirit has several expeditions available, ranging from nine to twenty-two night cruise programs.
Sample 11-night Cruise: Antarctic Peninsula: 
Day 1: Arrival in Ushuaia, the most southerly city in the world and the capital of Tierra del Fuego; transfer to your hotel and afternoon and evening at leisure.
Day 2: Morning at leisure in Ushuaia; afternoon transfer to the Sea Spirit. Enjoy a welcome dinner while you sail along the wildlife-rich Beagle Channel, towards the White Continent of Antarctica.
Day 3-4: At sea, cruise through the Drake Passage. On board briefings, bio-security procedures, and presentations by the lecture staff will prepare you for your arrival in Antarctica.
Day 5-9: Cruise between South Shetland Islands and the Antarctic Peninsula. Disembark by Zodiac and explore the continent each day. No journey is the same.
Day 10-11: Return to the Drake Passage and to the Beagle Channel bound for Ushuaia.
Day 12: Morning breakfast and disembarkation in Ushuaia; afternoon transfer to the airport for your onward flight.
*Flights out of Ushuaia are not recommended before midday on disembarkation day, in case of delays caused by unfavorable weather conditions.
Additional land accommodations and transfers are not included except where explicitly stated.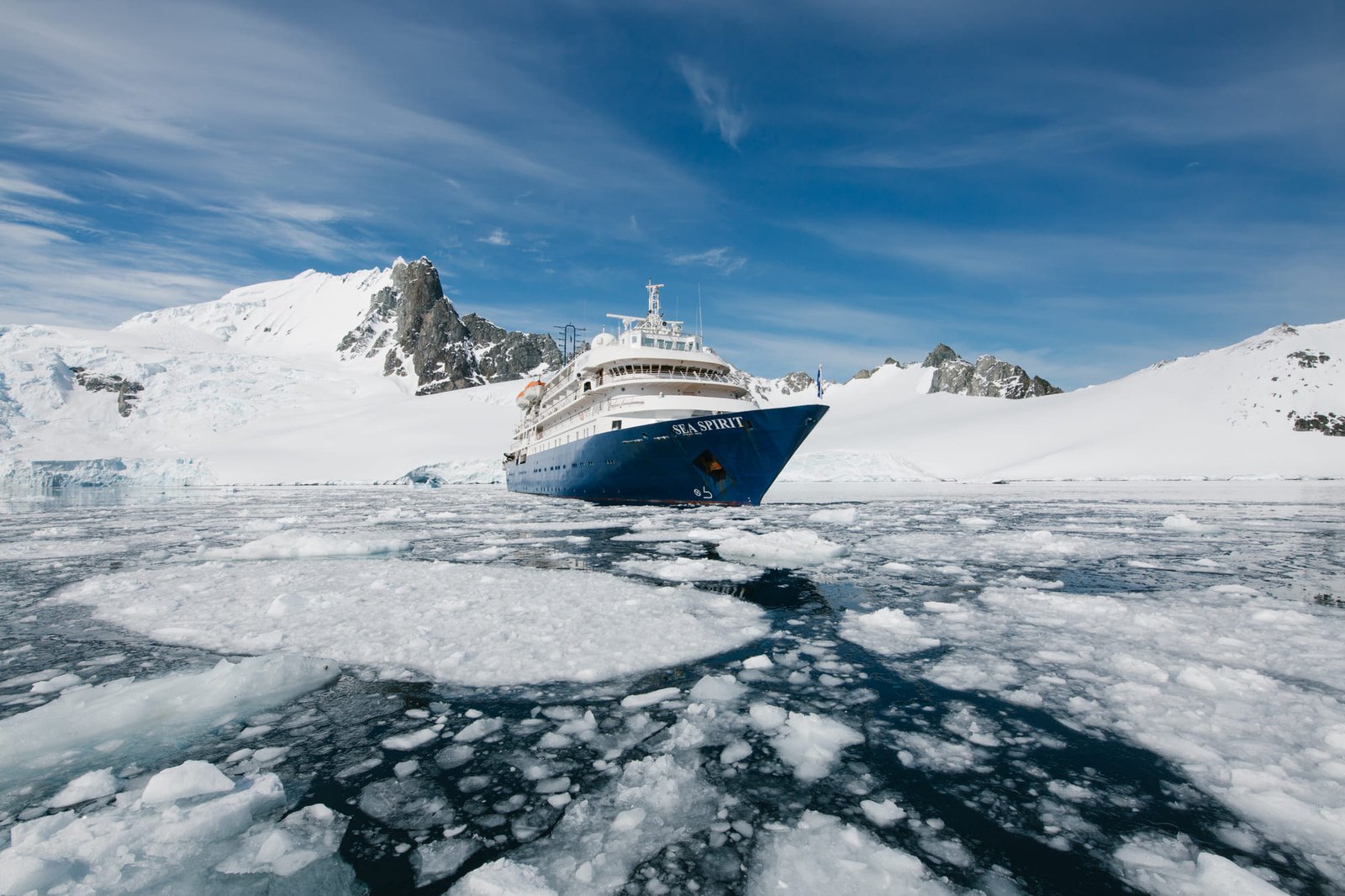 LANDED has a direct contract with the Sea Spirit. We can also arrange air travel, touring, and accommodations in Chile and Argentina. Speak with one of our expert travel planners today at 801.582.2100. We'll take care of the details.