Sweet Bocas is a private oceanfront retreat in the Bocas del Toro Archipelago: a 15-acre private island with a freshwater lake, organic greenhouse, and art installations.
The spacious, overwater main house has seven suites with en suite bathrooms, polished hardwoods, vibrant furnishings, original artwork, and large windows with ocean views.
Another two lake-view rooms are available, making 9 king-bedded rooms in total. The home is air conditioned, and Wi-Fi is available throughout the house.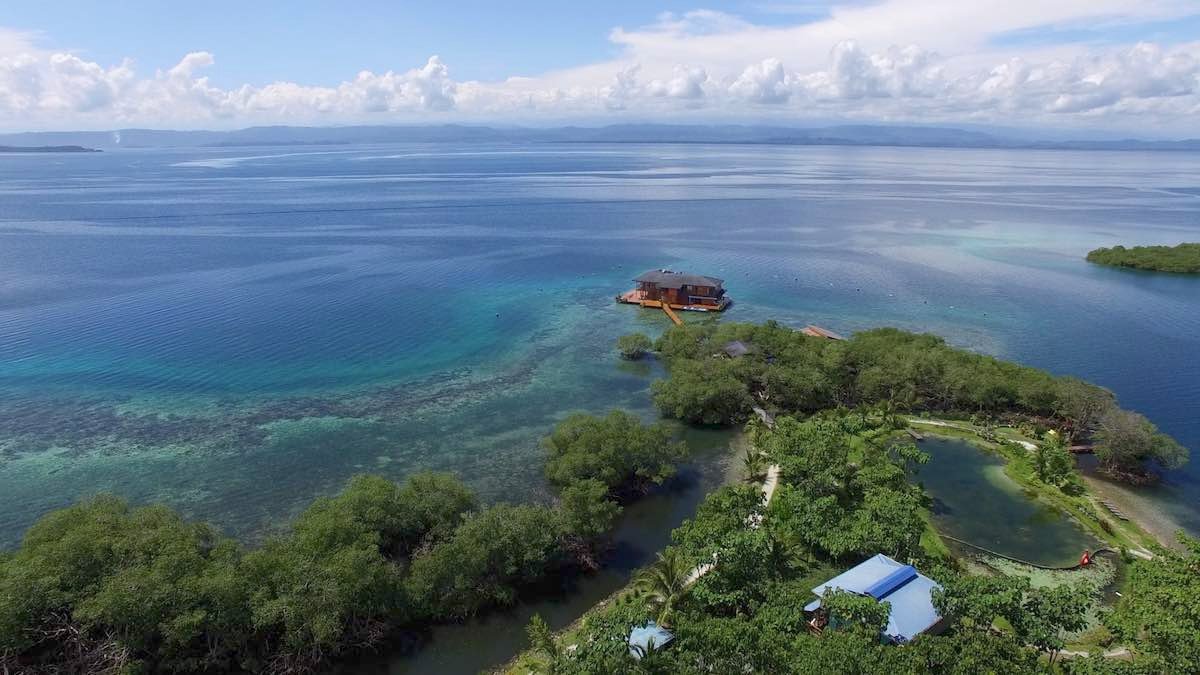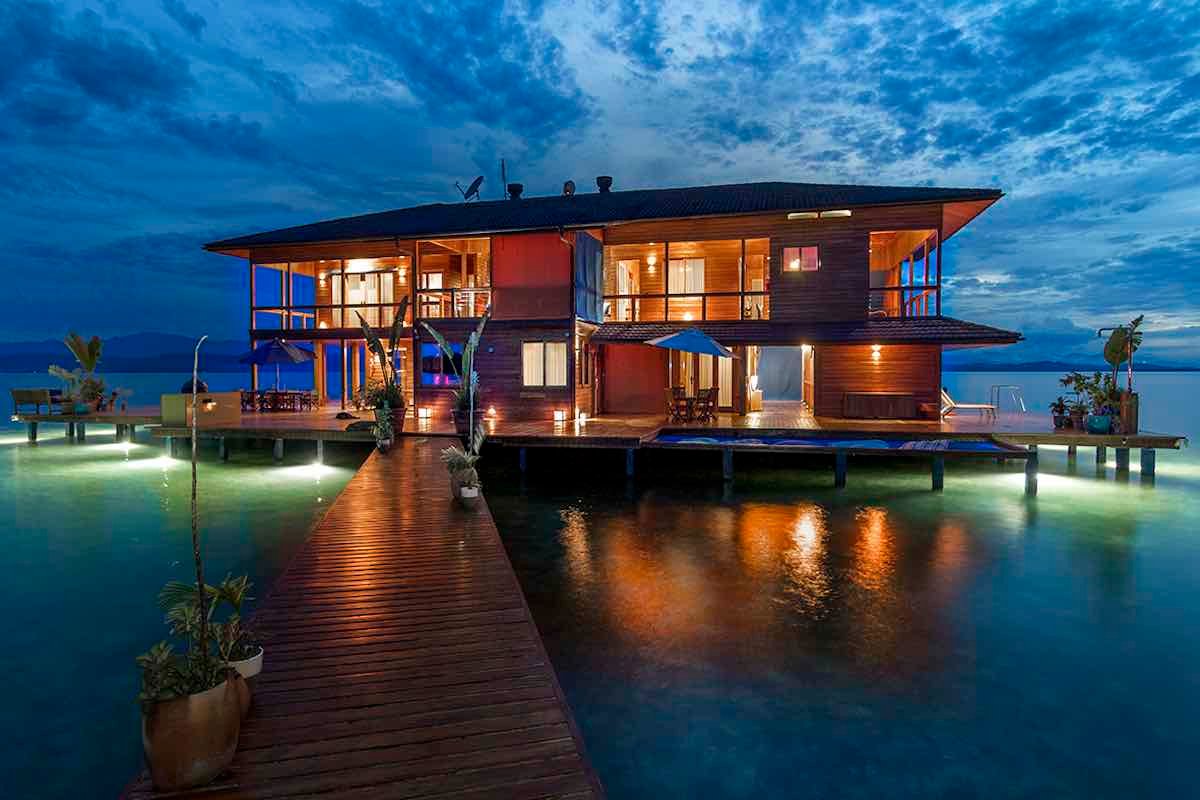 Amenities 
Among the other amenities are a professional-grade kitchen, espresso bar, hammocks, daybeds, library, dining and lounge areas, and a large wrap-around deck.
Massages and yoga classes are available with advance notice. The property can be staffed with housekeepers, chefs, surf and yoga instructors, and a masseuse.
A second structure—with swimming pool, gym, and lounge—is connected to the main house by an overwater walkway. The property also has a tennis court, a floating lounge, and outdoor lounge areas.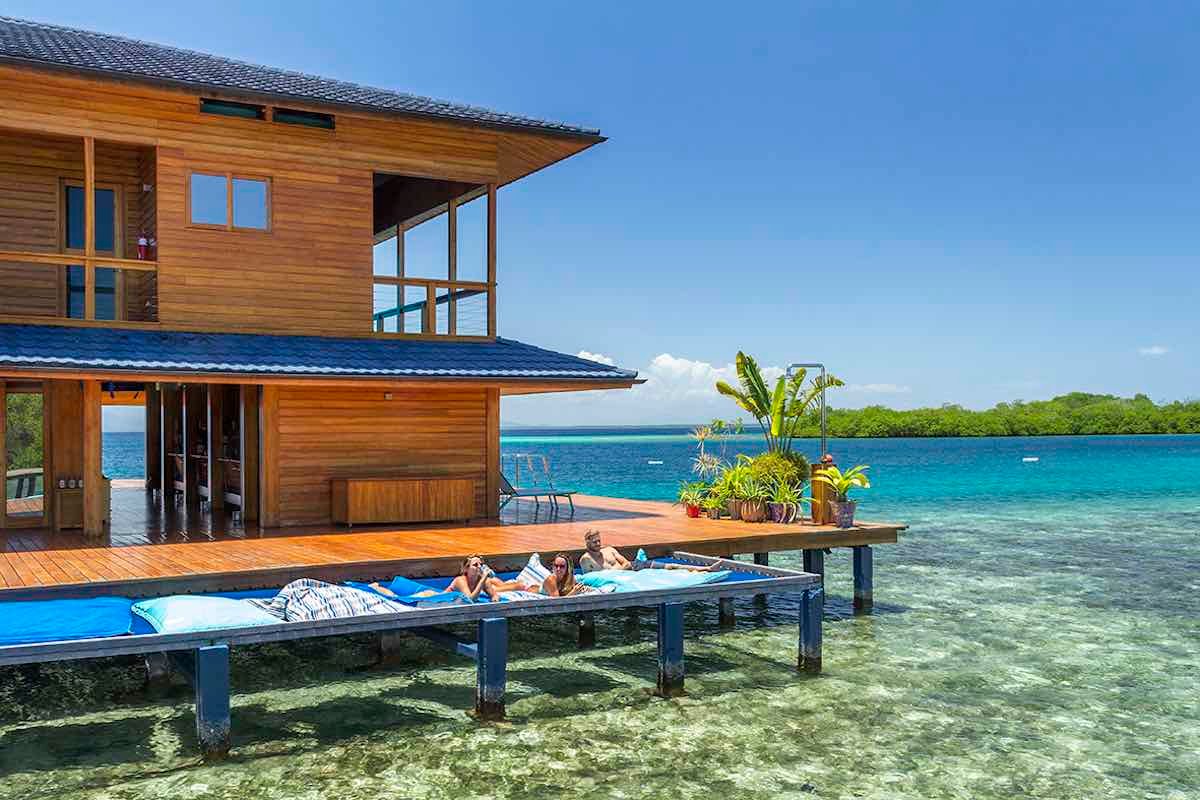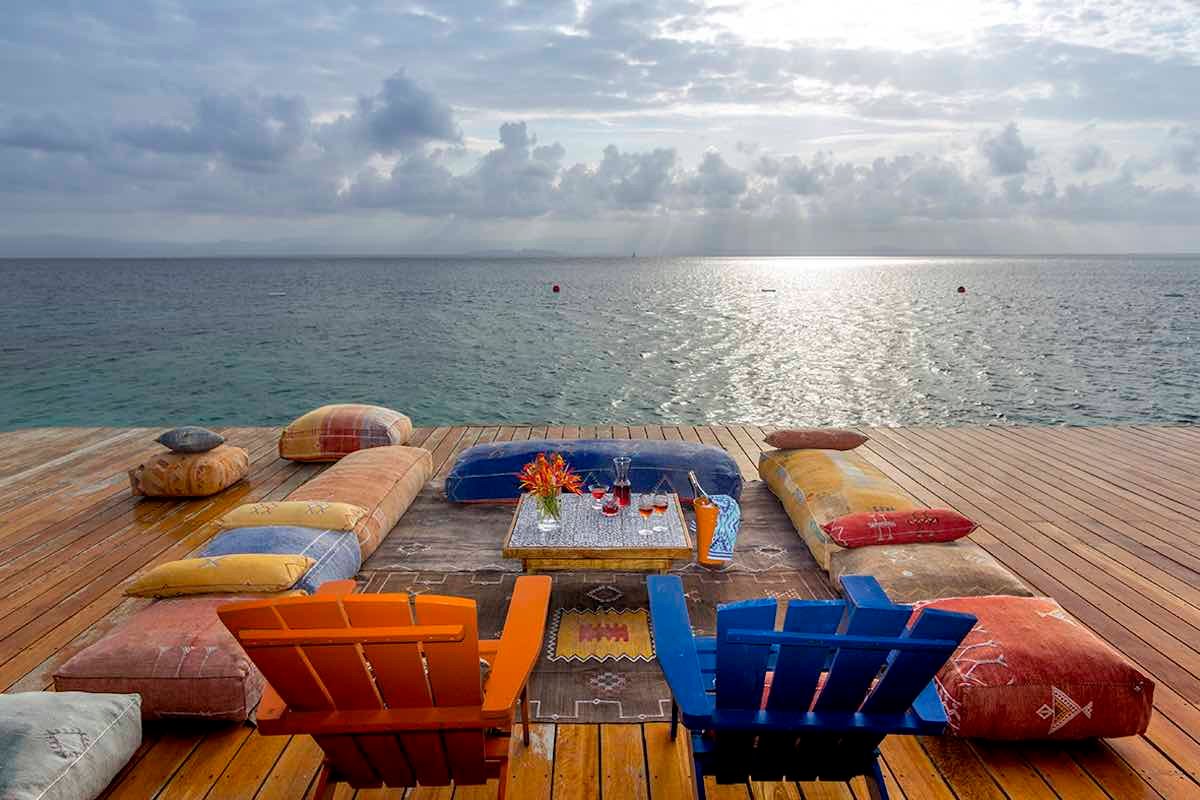 Cuisine 
The seasonal menu at Sweet Bocas highlights ingredients grown in the island's greenhouse and farm. Menus can be adapted to guest tastes and dietary preferences.
Activities
Experiences at Sweet Bocas aren't just limited to the residence, but can can be carried out on both the land and sea.
Among the possible activities are fishing, hiking, snorkeling, scuba diving, kayaking, fishing, boating, and surfing.
ARE YOU CONSIDERING A STAY AT SWEET BOCAS? LANDED PROVIDES PERSONALIZED, CUSTOM TRAVEL WITHIN CENTRAL AMERICA, SOUTH AMERICA, AND THE ANTARCTIC. WE'LL CREATE A UNIQUE ITINERARY PLAN TAILORED TO YOUR INTERESTS AND DREAMS. EXPERIENCE THE TRIP OF A LIFETIME. SPEAK WITH ONE OF OUR EXPERT TRAVEL PLANNERS TODAY AT 801.582.2100.