Sweet Bocas is a private oceanfront retreat located in a 15-acre private island in the Bocas del Toro Archipelago. Sweet Bocas offers unmatched privacy, world-class cuisine, adventure, and relaxation while keeping a sustainable ethos.
The island on which Sweet Bocas is located offers a freshwater lake, direct ocean access, and great surfing opportunities, among other nature activities.
Sweet Bocas is fully staffed and prepared to help you explore and make the most out of all these features. From the floating pontoon that sits in the freshwater lake, the garden pergola, a private yacht available for expeditions around the Archipielago and the surrounding local villages, watersports equipment, and excellent activity and surfing guides.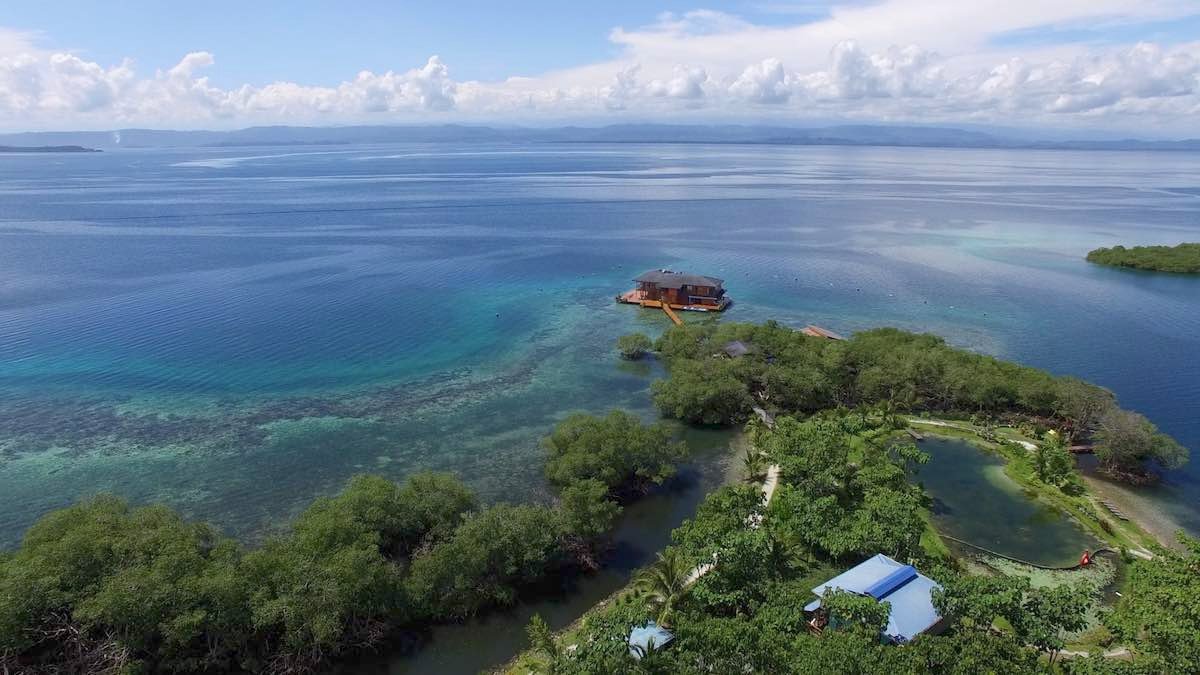 In their commitment to maintain, empower, and protect the environment Sweet Bocas features a fully functioning permaculture farm that provides a true sustainable farm-to-table experience.
The hotel also supports Give & Surf, a locally embedded organization that provides education and community development to local indigenous tribes.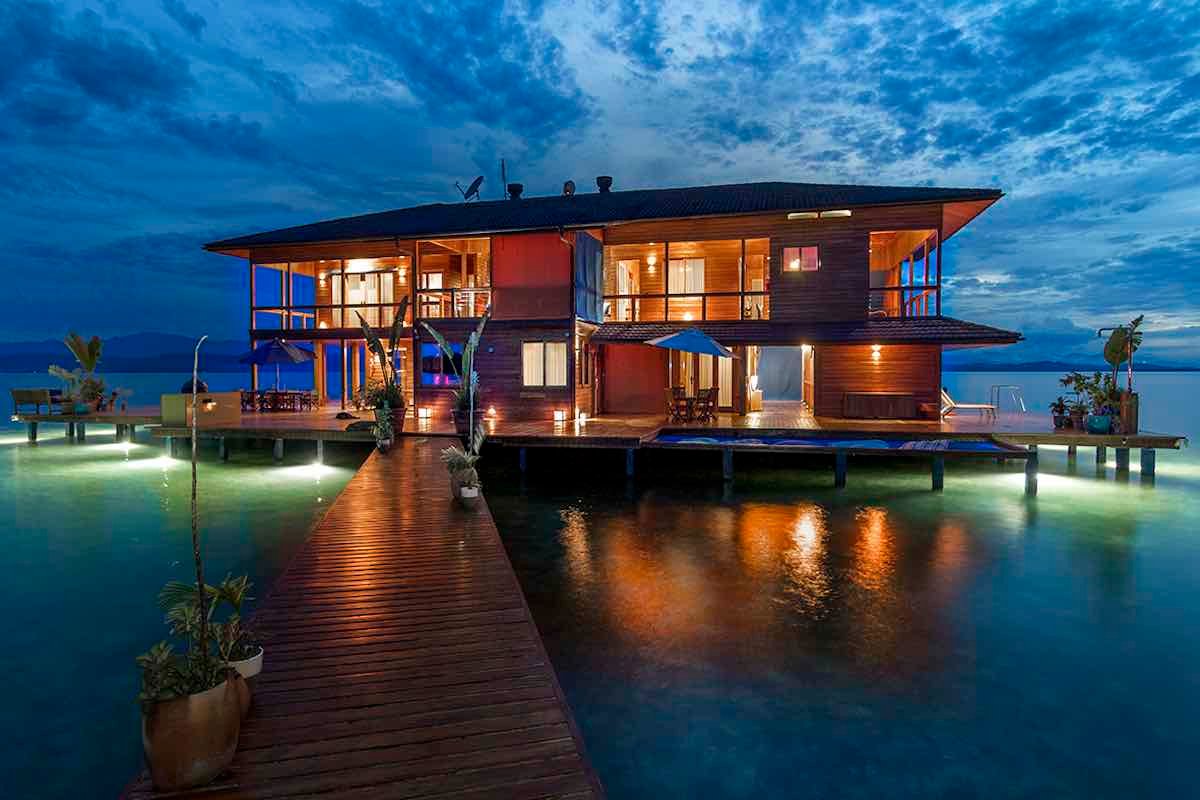 Amenities 
Among the other amenities are a professional-grade kitchen, espresso bar, hammocks, daybeds, library, dining and lounge areas, a large wrap-around deck, and art installations throughout the hotel..
Massages and yoga classes can be arranged. The property is fully staffed with housekeepers, chefs, surf and yoga instructors, and a masseuse for a 24/7 service.
A second structure—with swimming pool, gym, and lounge—is connected to the main house by an overwater walkway. The property also has a tennis court, a floating lounge, and outdoor lounge areas.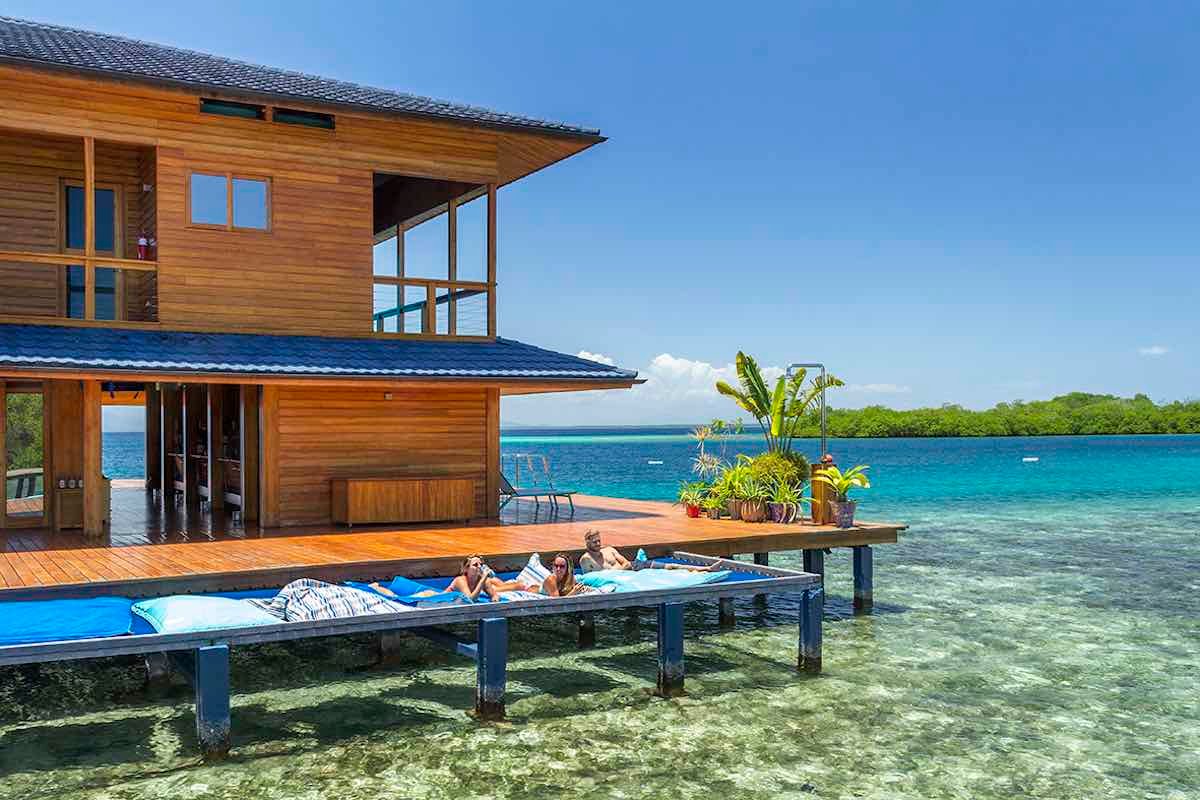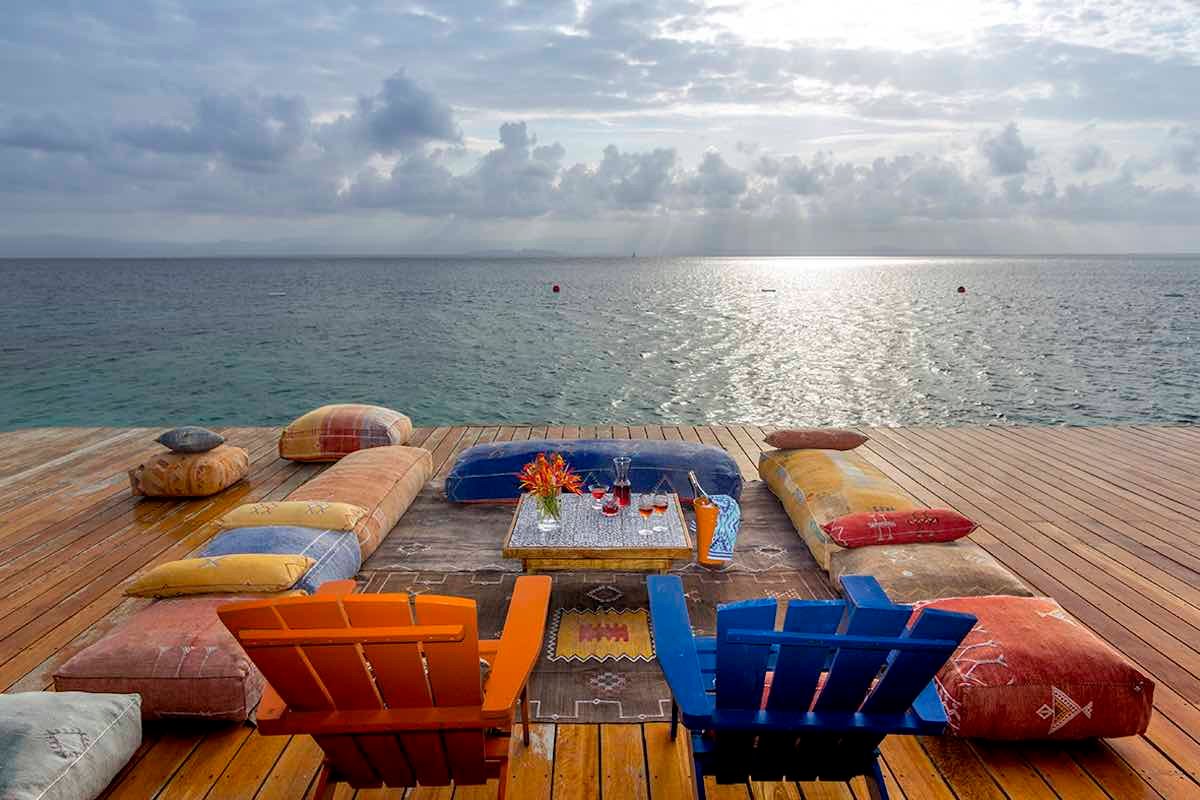 Accommodations
The 13 bedrooms at Sweet Bocas are all furnished with king-sized beds and offer en suite bathrooms with rain showers, polished hardwoods, vibrant furnishings, original artwork, and large windows with ocean views.
Cuisine 
The property's organic greenhouse provides a true farm-to-table experience set in the Caribbean jungle.
The seasonal menu at Sweet Bocas highlights ingredients grown in the island's greenhouse and farm. Menus can be adapted to guest tastes and dietary preferences.
Activities
Experiences at Sweet Bocas aren't just limited to the residence, but can can be carried out on both the land and sea.
Apart from the private yacht available for Sweet Bocas guests, the hotel offers equipment to enjoy a wide variety of watersports, including wakeboarding, tubing, kayaking, sailing, surfing, fishing, paddle boarding, snorkeling, and scuba diving. Nature activities also include hiking, mangrove kayaking, and bat cave exploration. Guests can also visit local communities or enjoy spa treatments or personalized yoga sessions. The hotel is also proud to offer educational and formative activities for anyone interested.
ARE YOU CONSIDERING A STAY AT SWEET BOCAS? LANDED PROVIDES PERSONALIZED, CUSTOM TRAVEL WITHIN CENTRAL AMERICA, SOUTH AMERICA, AND THE ANTARCTIC. WE'LL CREATE A UNIQUE ITINERARY PLAN TAILORED TO YOUR INTERESTS AND DREAMS. EXPERIENCE THE TRIP OF A LIFETIME. SPEAK WITH ONE OF OUR EXPERT TRAVEL PLANNERS TODAY AT 801.582.2100.