Ananda Hotel Boutique is a boutique hotel located within the historic center of Old Town Cartagena, Colombia. This charming hotel is within easy reach of the city's best cafes, restaurants, and night spots.
Amenities & Services
Ananda Hotel Boutique features an indoor heated pool, an outdoor pool, a terrace with sunbeds and a Jacuzzi on the top floor, spa, bar, restaurant, events room, living room, 24 hour reception, and WiFi.
The hotel's restaurant offers an international gastronomic proposal, with a marked emphasis on Caribbean sea food.
Bicycles, laundry service, and room service are available at an extra cost.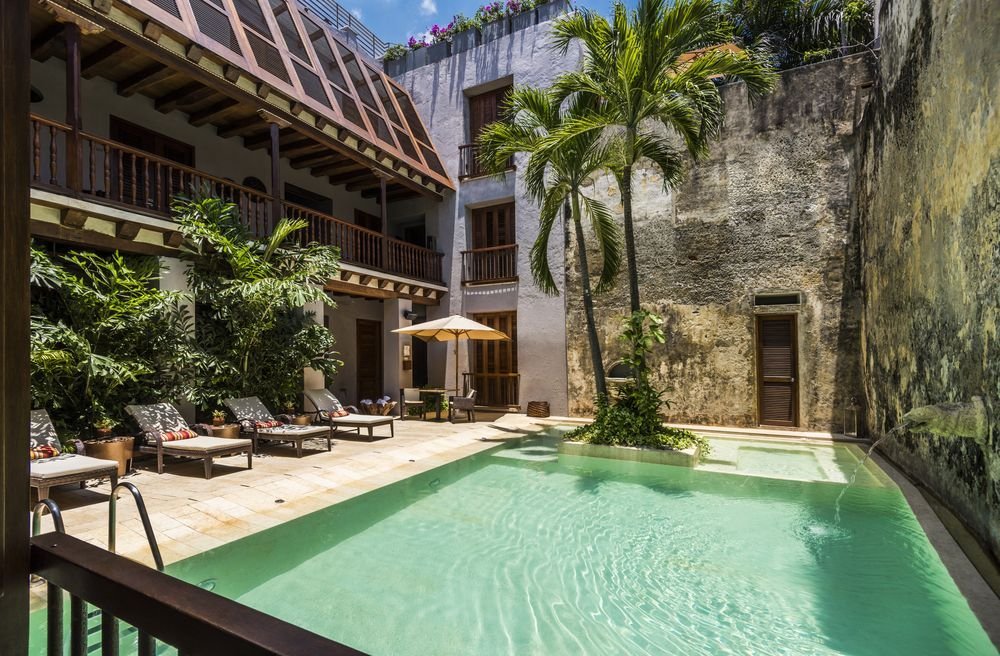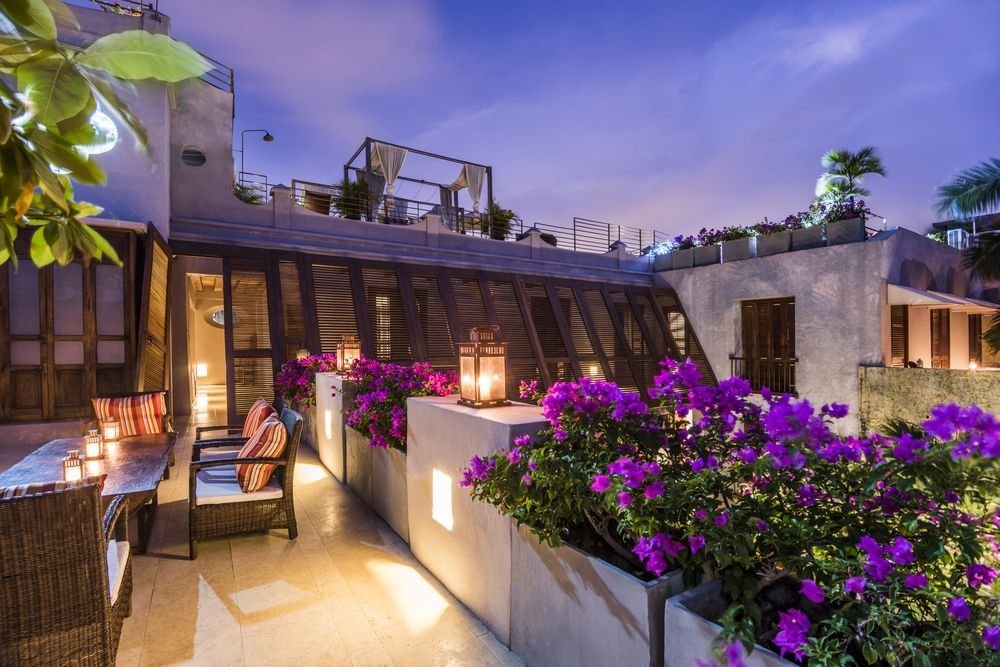 Accommodations 
Ananda's 23 guest rooms are unique, and combine modern, contemporary style, with Cartagena's traditional style.
Among the in-room amenities are television, minibar, security box, air conditioning, mini-fridge, Lotto brand toiletries, hair dryer, and Wi-Fi.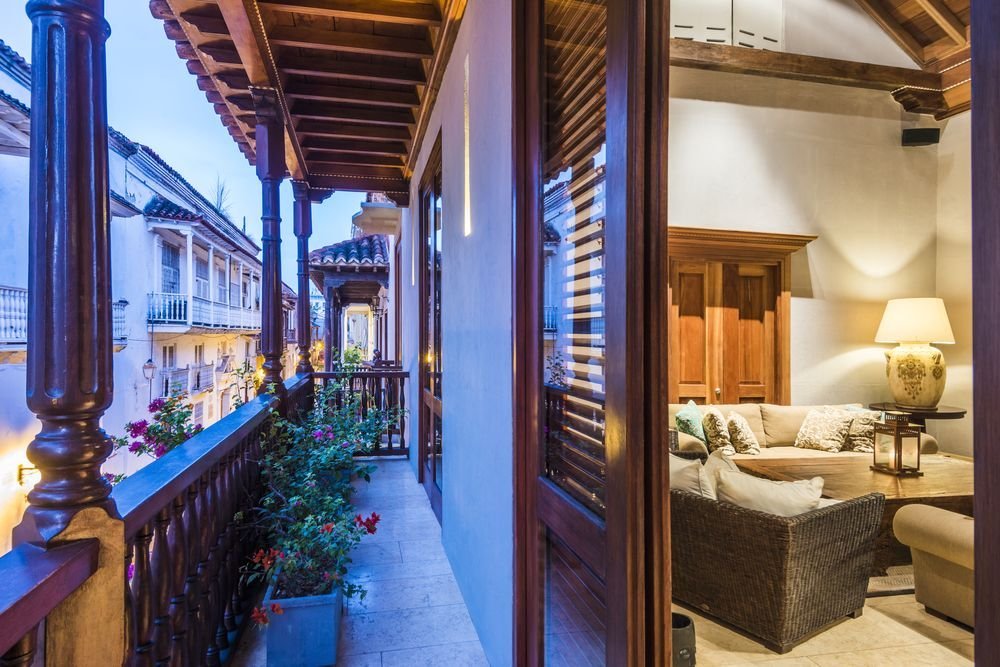 Junior Suite
The Junior Suite at Ananda Hotel is 1,066 square feet and has a maximum capacity of three guests. There are two different types of Junior Suites. The first type is single level, featuring a lounge room, a terrace and sun deck. Other Junior Suites have a second level, featuring a lounge room and balcony overlooking the Calle del Cuartel, with a second balcony in the first level and a teak-paneled terrace.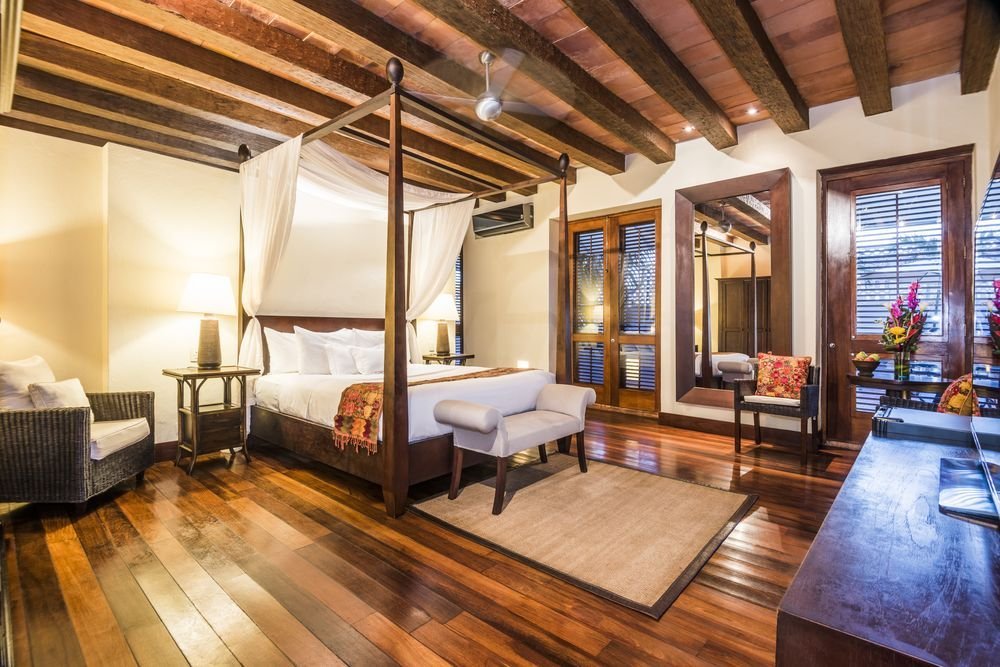 Deluxe Twin
Deluxe Twin rooms overlook the hotel's patio or hotel interior. Room size ranges from 592 to 700 square feet and they have a maximum capacity of four guests. Located in the first floor, Deluxe Twin rooms feature high ceilings and are furnished with two queen-size beds.
Deluxe King
Deluxe King Rooms range in size from 377 to 484 square feet and have a maximum capacity of three guests. Furnished with a king-size bed these rooms feature high colonial ceilings. A single bed can be added to the room, subject to availability.
Some Deluxe King rooms feature a whirlpool spa, which can be made ready in advance.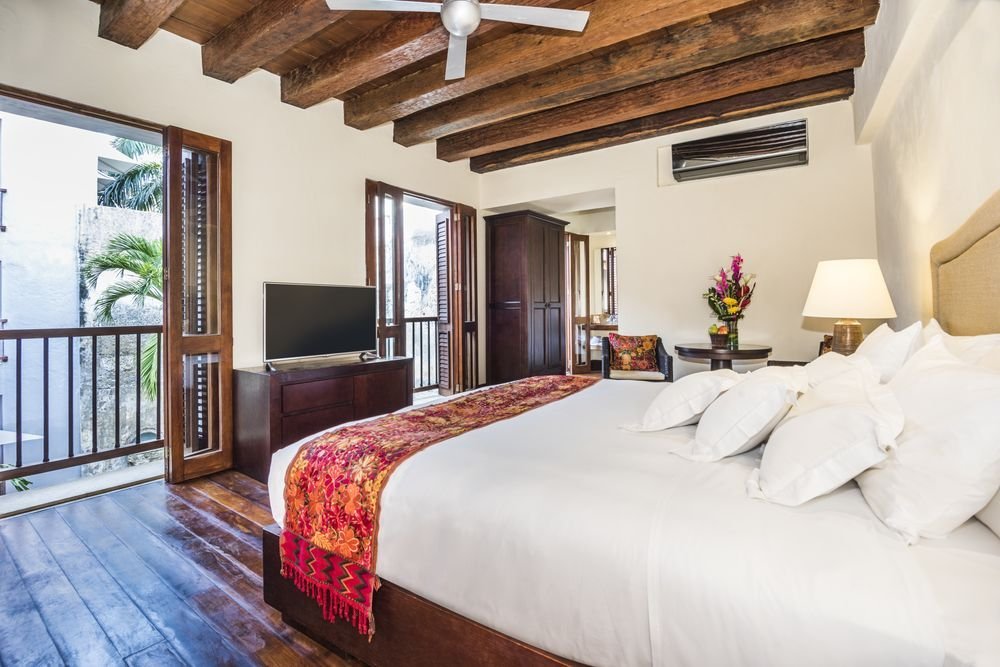 Superior
Featuring 269 to 323 square feet Superior Rooms are furnished with a queen-size bed.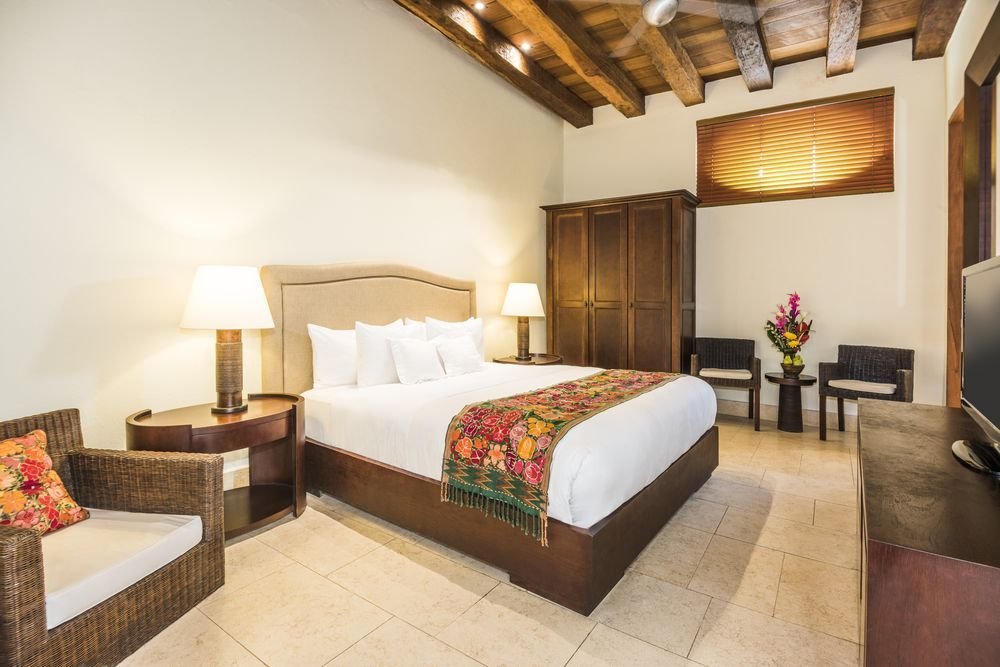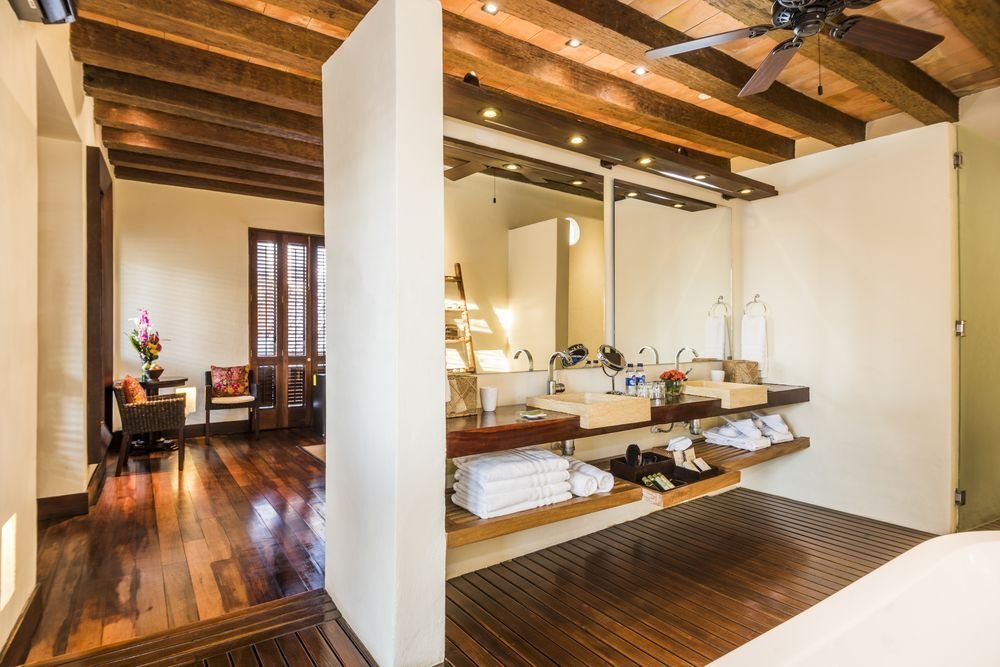 ARE YOU CONSIDERING A STAY AT ANANDA HOTEL BOUTIQUE? LANDED PROVIDES PERSONALIZED, CUSTOM TRAVEL WITHIN CENTRAL AMERICA, SOUTH AMERICA, AND THE ANTARCTIC. WE'LL CREATE A UNIQUE ITINERARY PLAN TAILORED TO YOUR INTERESTS AND DREAMS. EXPERIENCE THE TRIP OF A LIFETIME. SPEAK WITH ONE OF OUR EXPERT TRAVEL PLANNERS TODAY AT 801.582.2100.