Casa dos Arandis is a boutique retreat on the idyllic Atlantic Coast of Brazil. This family-owned escape rests on a sun-kissed peninsula of uncrowded beaches, coral pools, freshwater ponds, palm forests, and mangrove habitat. The Marau Peninsula is a prized location–between the Dende Coast and Coast Cocoa–an open secret among surfers and sun seekers. This is one of those locations–so disproportionately common to Brazil–where every soul is blessed with magazine-cover charisma and easy grace.
Marau is most easily reach by flights to Ilheaus or Salvador, with the final part of the journey by charter helicopter or SUV. The landscape here changes with the cycles of tide and season. Prime season is from October to March, but you can enjoy sun and surf here year round.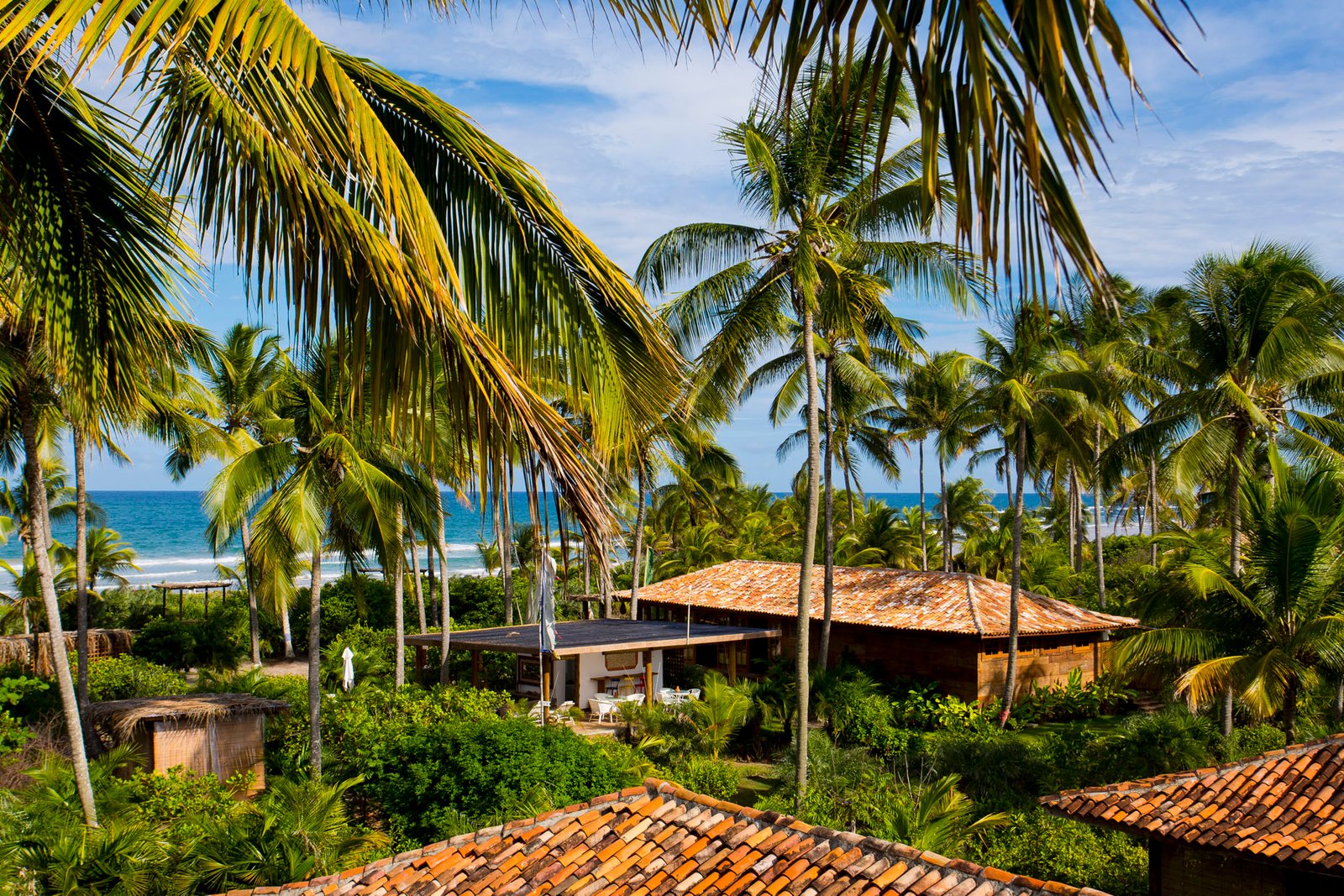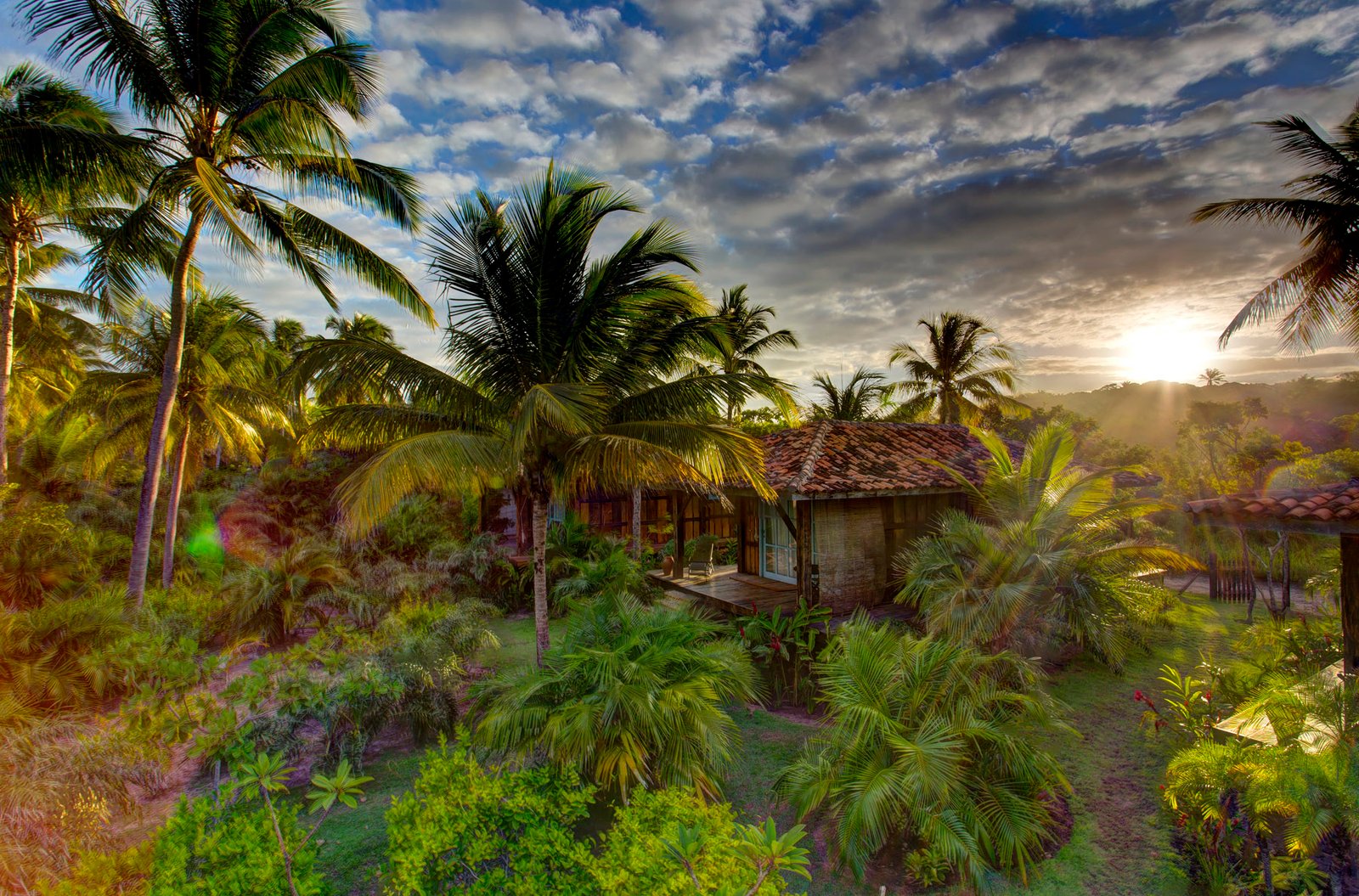 Amenities & Services
Guests at Casa dos Arandis can enjoy the on-property restaurant, bar, spa, pool, jetted tub, sauna, steam room, massage and yoga rooms, and a fitness space. Sun loungers are provided at the beach, and bar service can be dispatched efficiently via handheld radio.
The restaurant uses a traditional wood-fired oven. The menu is updated seasonally, and highlights the fresh and the local. Sunday nights are for pizza and stars, but you can convince Claudio to make you some on most evenings after his surf session. Snacks, regional fruit juices, and Brazilian cocktails are available on demand.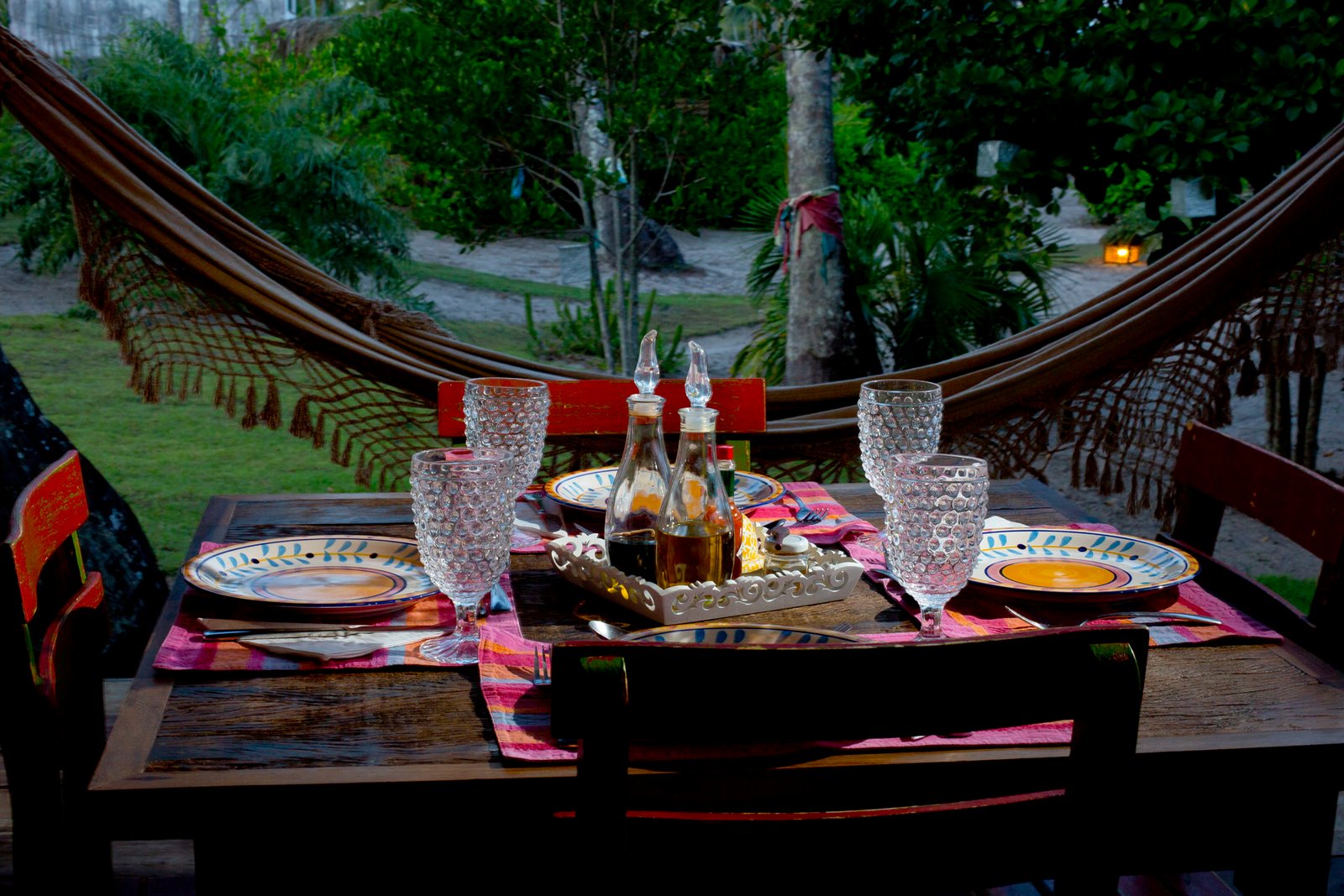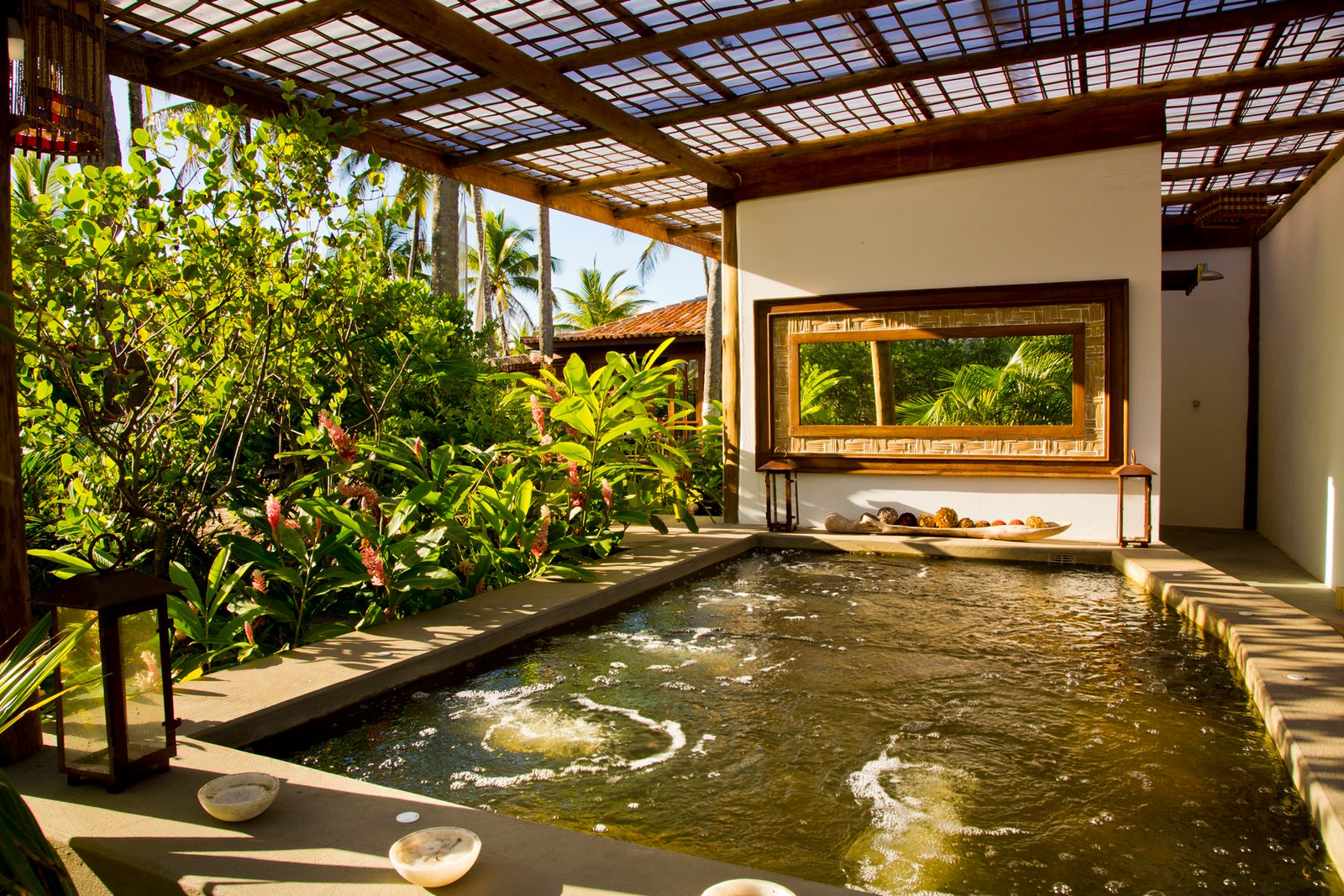 Accommodations
Casa dos Arandis has four Bungalows, a Garden House, and a Bromeliad's House.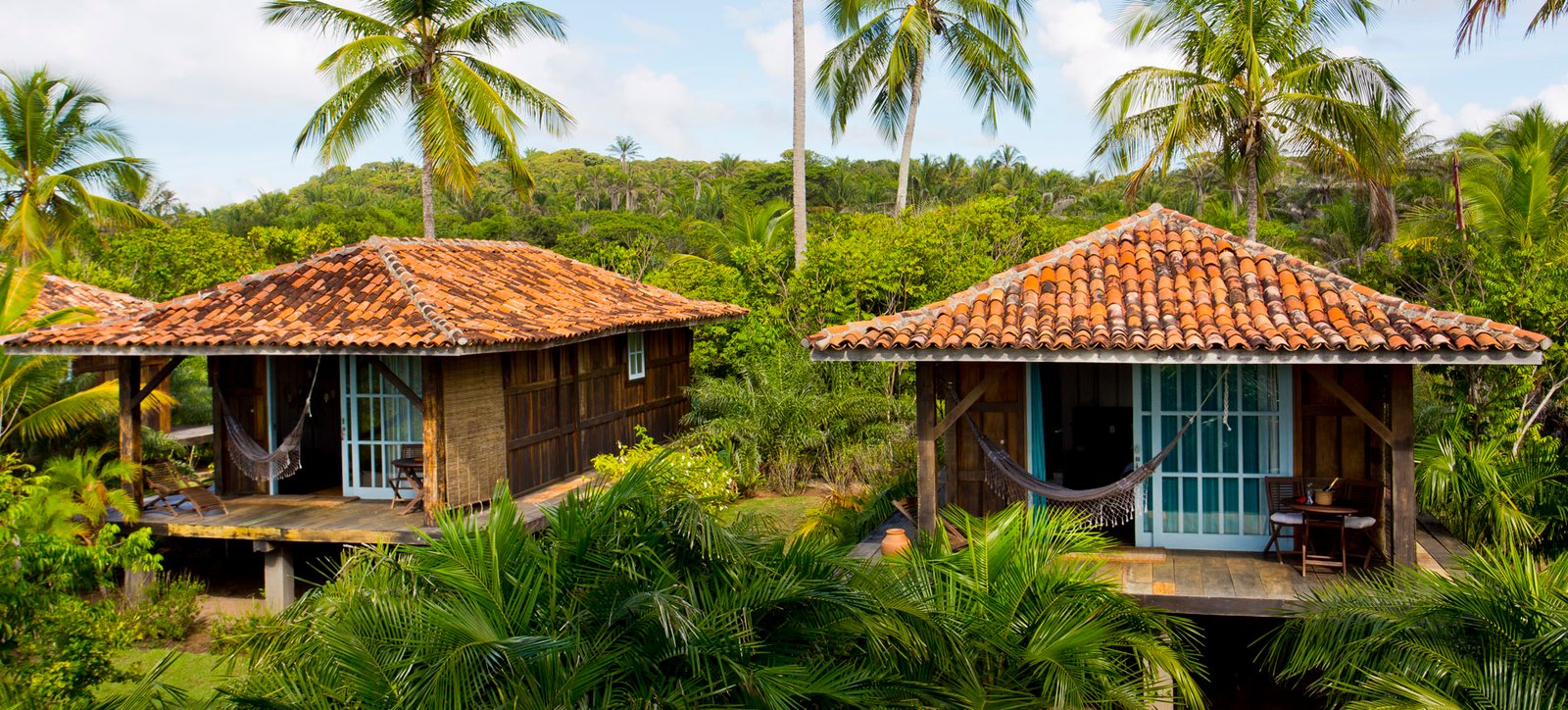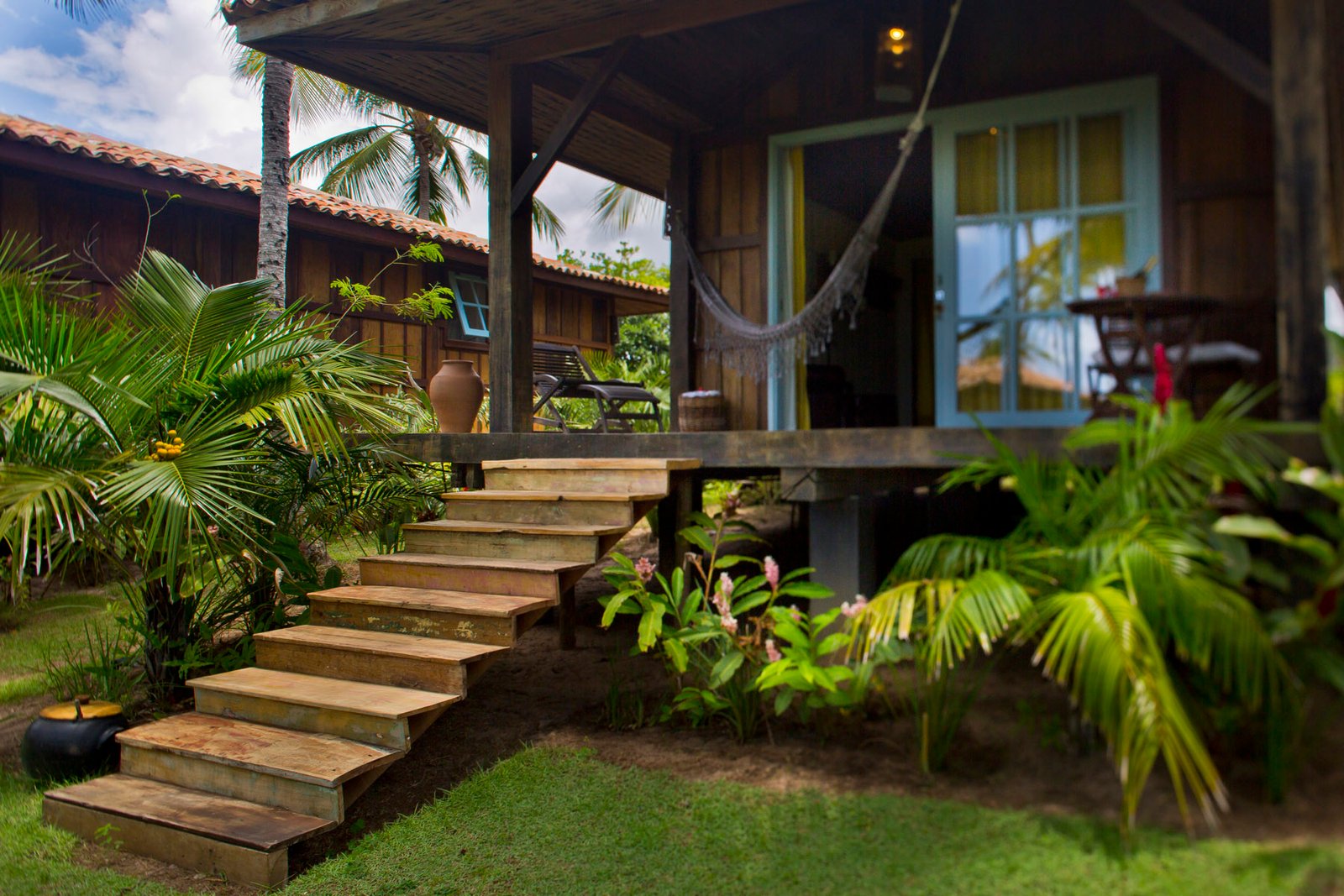 Bungalows
Bungalows at Casa dos Arandis average 1,076 square feet. Each features a king-size bed, hammock, air conditioning, picture window, and private porch with outdoor shower. All bungalows overlook Arandis Beach. Other amenities: flat screen TV, minibar, ceiling fan, security box, Wi-Fi, iPhone dock, bathrobes, slippers, and luxurious Trouseau Egyptian cotton bedding.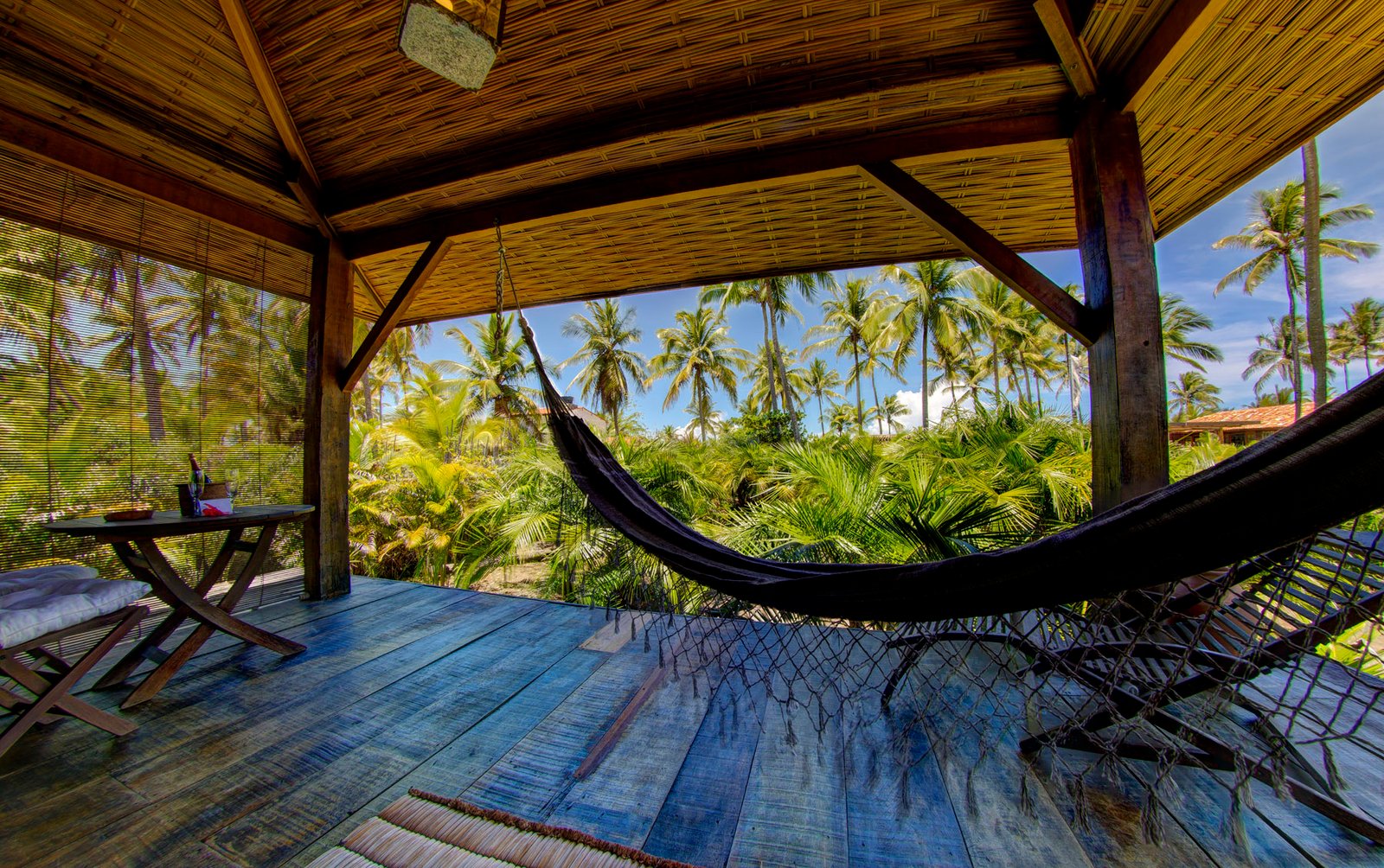 Garden House
The Garden House features two suites, a living room, terrace, and kitchen. In-room amenities include a flat screen TV, Wi-Fi, split air conditioning, stove, refrigerator, microwave, electric household, crockery, utensils, and a washing machine. The house also offers a garden table and sunbeds. Rooms are furnished with a double bed and two single beds.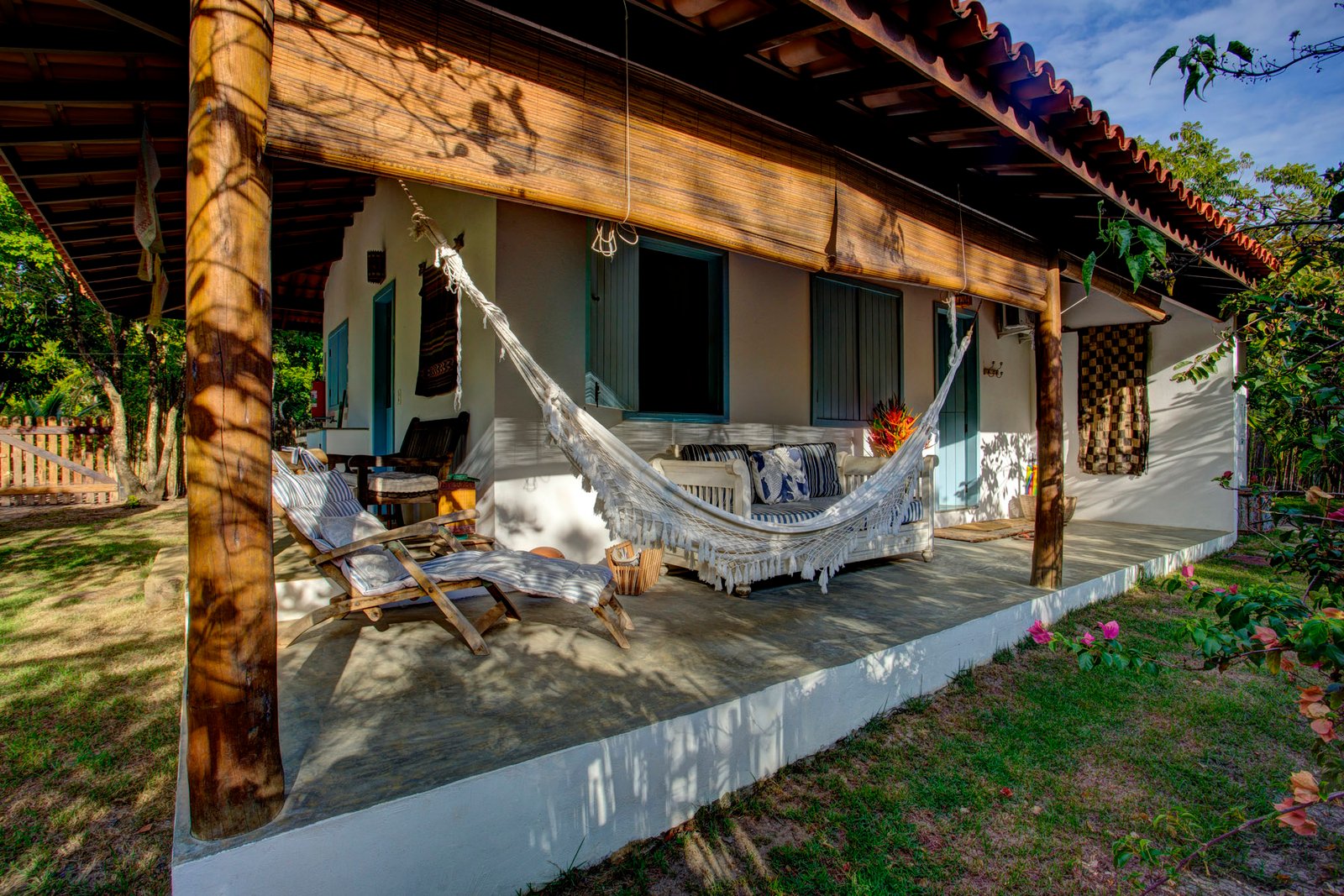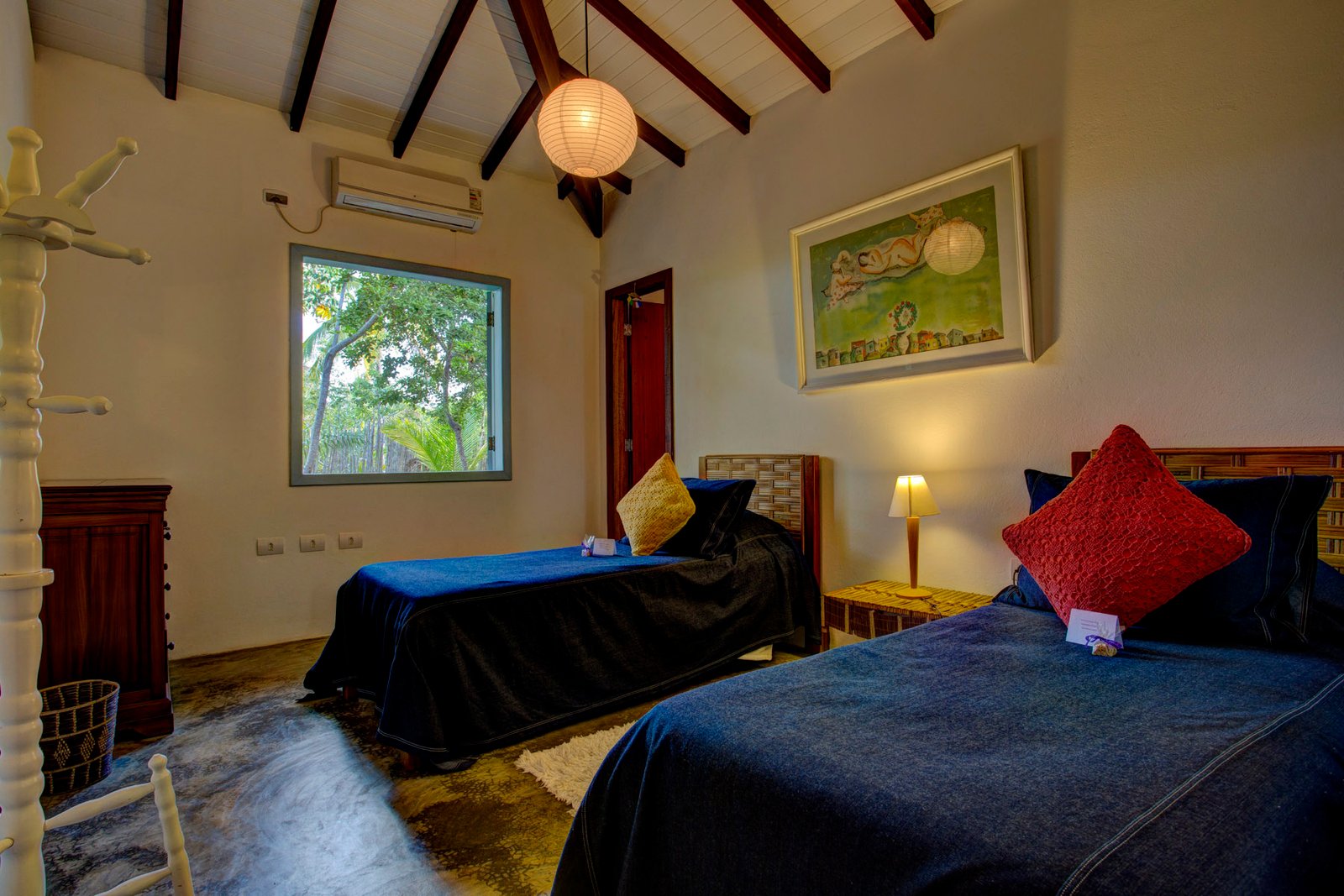 Bromeiad's House
The Bromeliad's House is a 'fisherman's style' house built for two. It overlooks the garden, and features an outdoor shower, a balcony with an outdoor table, chairs and hammock, living room with TV, Wi-Fi, air conditioning, and kitchen. The room can be furnished with either one double bed or two single beds.
How to get there? 
Direct flights are available to Ilheus from Sao Paulo, Brasilia, Belo Horizonte, Rio de Janeiro, and other Brazilian gateways. Casa dos Arandis is approximately 2 hours by car from Ilheus airport. Helicopter charters take under an hour. Salvador is approximately 5 hours by car from the hotel.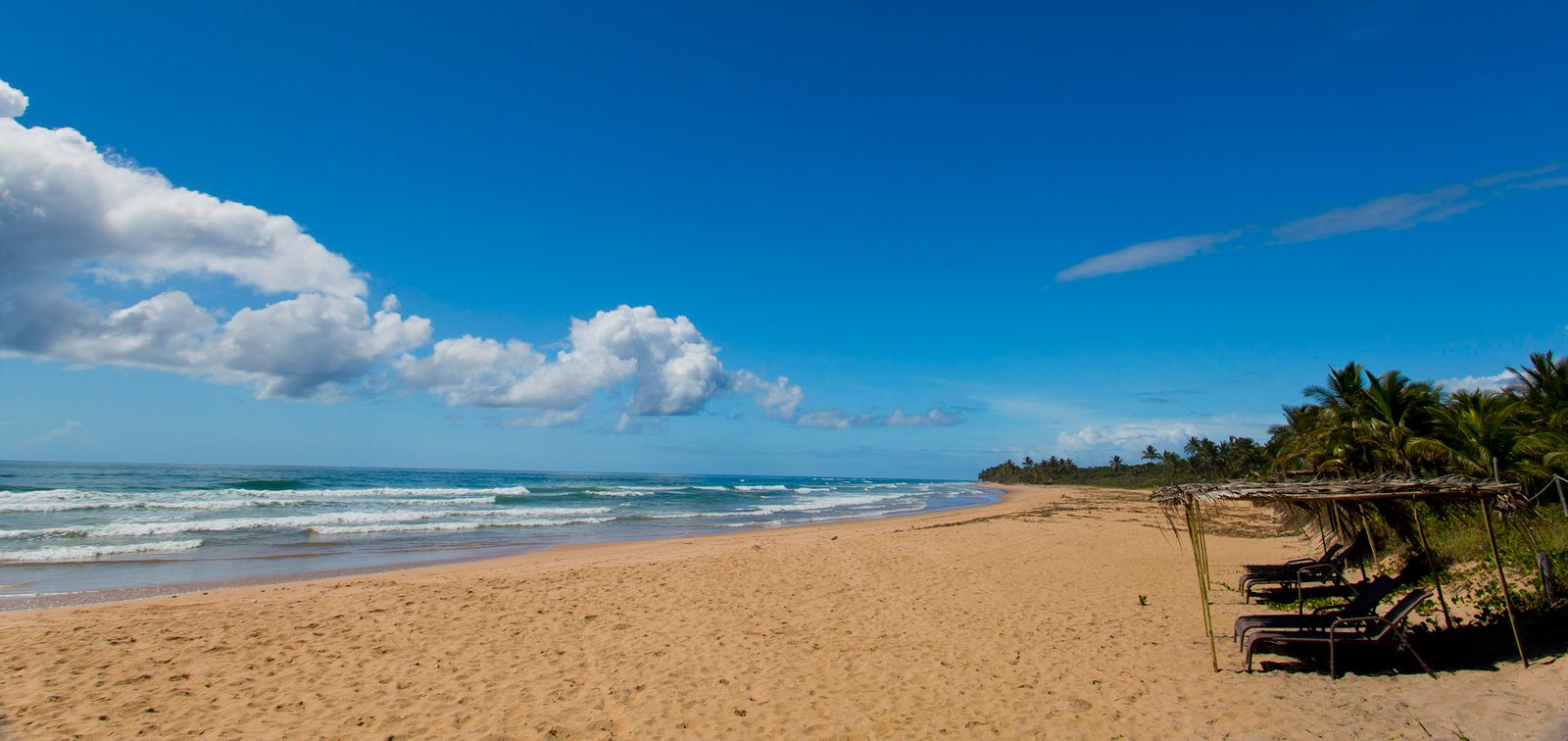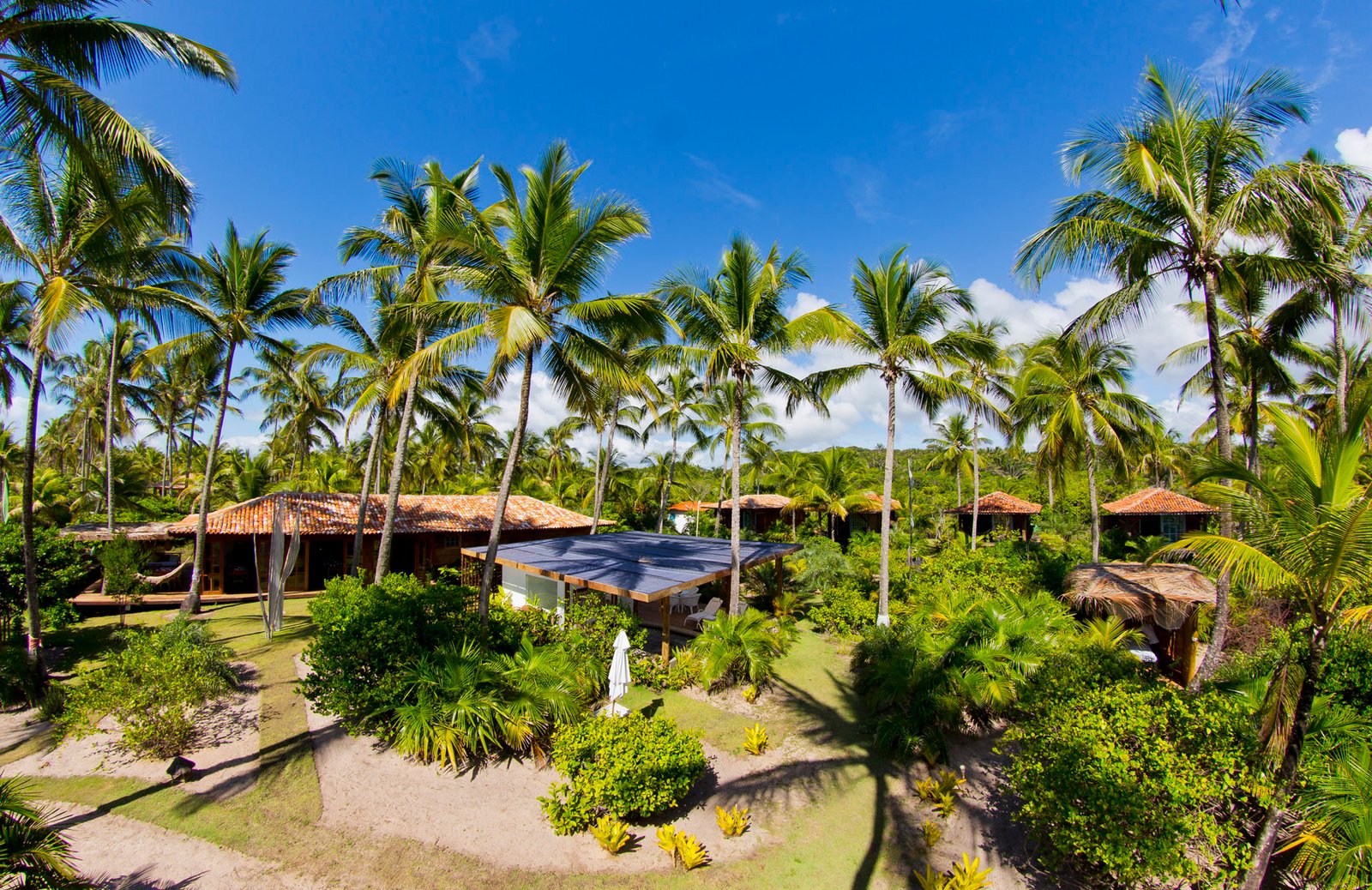 ARE YOU CONSIDERING A STAY AT CASA DOS ARANDIS? LANDED PROVIDES PERSONALIZED, CUSTOM TRAVEL WITHIN CENTRAL AMERICA, SOUTH AMERICA, AND THE ANTARCTIC. WE'LL CREATE A UNIQUE ITINERARY PLAN TAILORED TO YOUR INTERESTS AND DREAMS. EXPERIENCE THE TRIP OF A LIFETIME. SPEAK WITH ONE OF OUR EXPERT TRAVEL PLANNERS TODAY AT 801.582.2100.