Casa Gangotena
Located across from Plaza San Francisco in Quito's Centro Historico, Casa Gangotena has been Quito's premier address since the 1920s.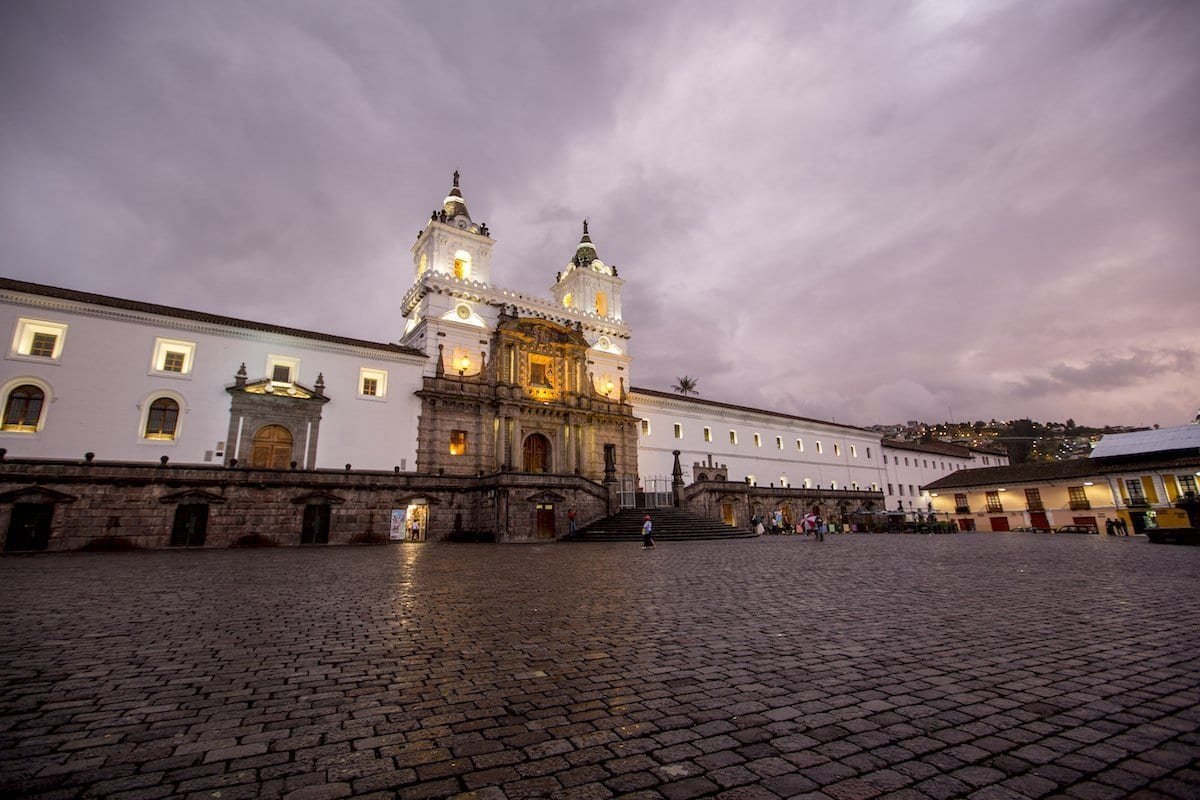 This landmark hotel was once the grand home of the influential Gangotena family—whose members have included industrialists, politicians, and poets.
Completely refurbished in 2014, the mansion's Art Nouveau and Art Deco elements include chandeliers, murals, friezes, mirrors, and a marble staircase.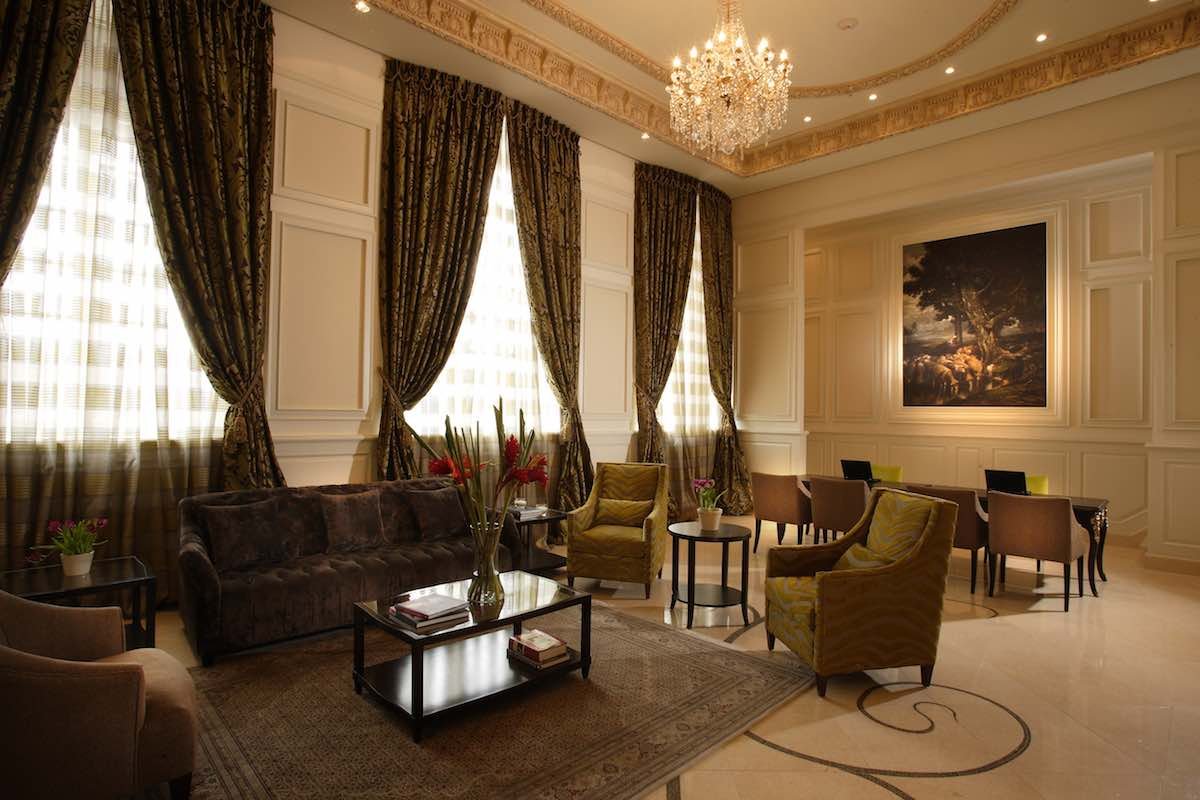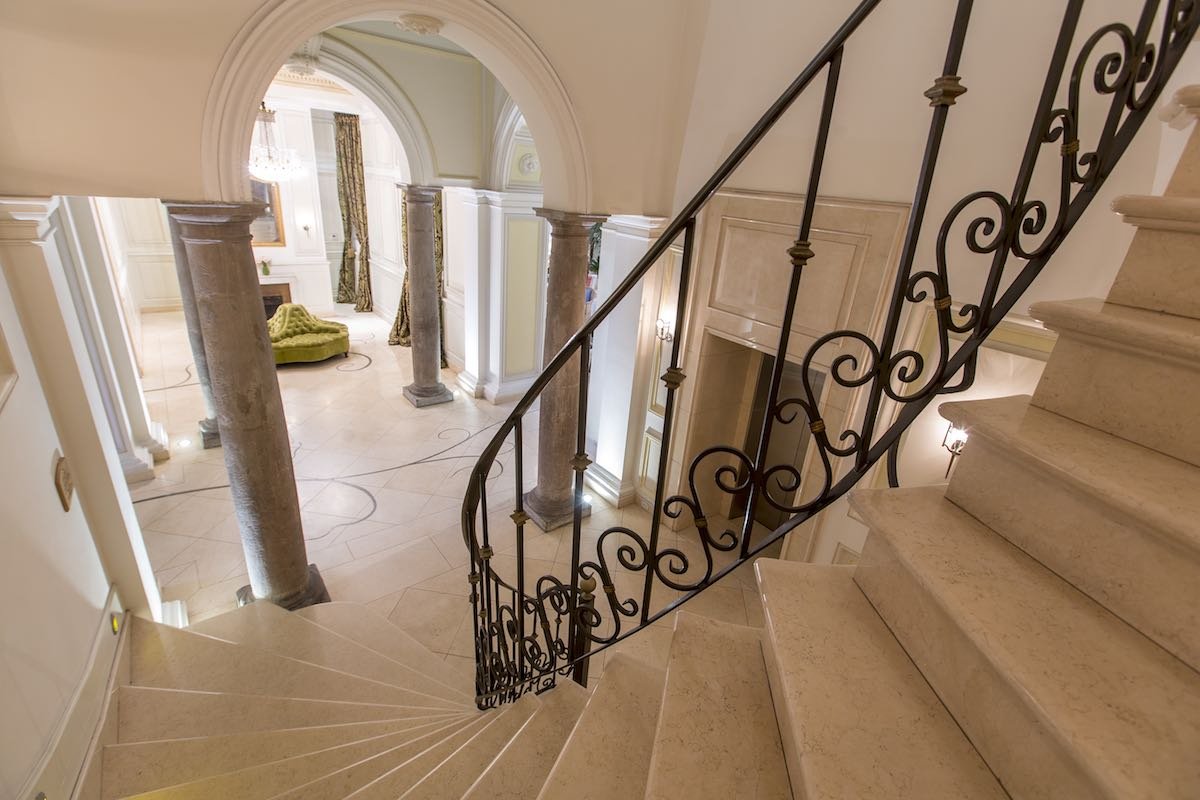 Due to the hotel's classic character, each of the 31 rooms is unique; the average room size is 377 square feet. Murals, tall ceilings, rich carpets, Art Deco-style furniture, and Statuarietto marble bathrooms are common themes.
[toc]
Casa Gangotena Accommodations
Casa Gangotena's 31 rooms, with both double and king-size beds, are arranged across all three of its floors. Due to the property's heritage character, rooms vary in size, although they are all comfortably ample. All benefit from the mansion's elegant tall ceilings.
Décor: carpets, large window frames, curtains and Art Deco-style furniture such as desks, armoires, tables and armchairs. All the rooms are air-conditioned, carpeted, non-smoking and sound-proofed, with private bathrooms (nearly all with separate bathtubs and showers).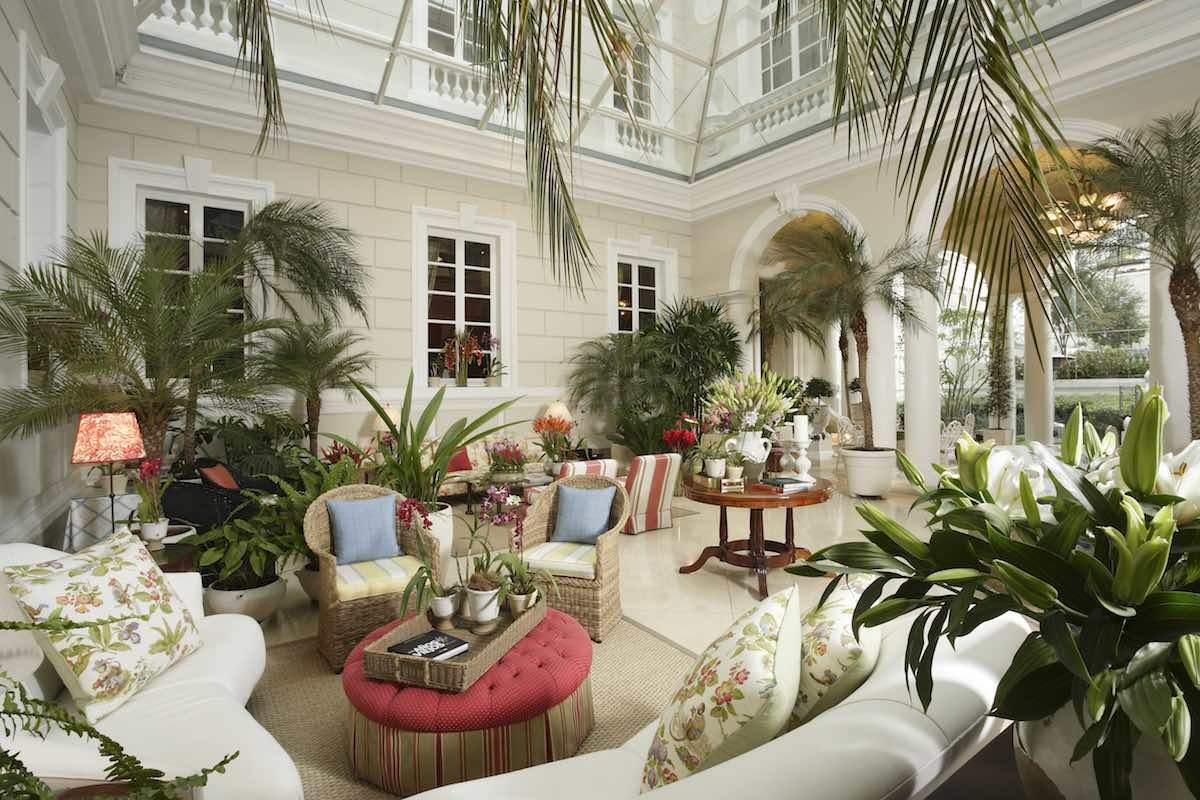 In-room amenities:
King or two double beds
Individual air conditioning controls
Wi-Fi
Television
Robes, slippers, bathtub, hair dryer, and security box
Per piece laundry service and 24-hour room service are also available
Luxury Rooms
Casa Gangotena's 20 Luxury Rooms are each 387 square feet. Eleven of the rooms have double beds, 9 rooms have a king-size bed, and 1 room is equipped for guests with special needs.
The Luxury rooms feature fine upholstery, plush carpets, linens and classical furnishings.
The luxury rooms have views of Calle Cuenca to the west, garden views or the Virgin of Quito which rests on Panecillo Hill.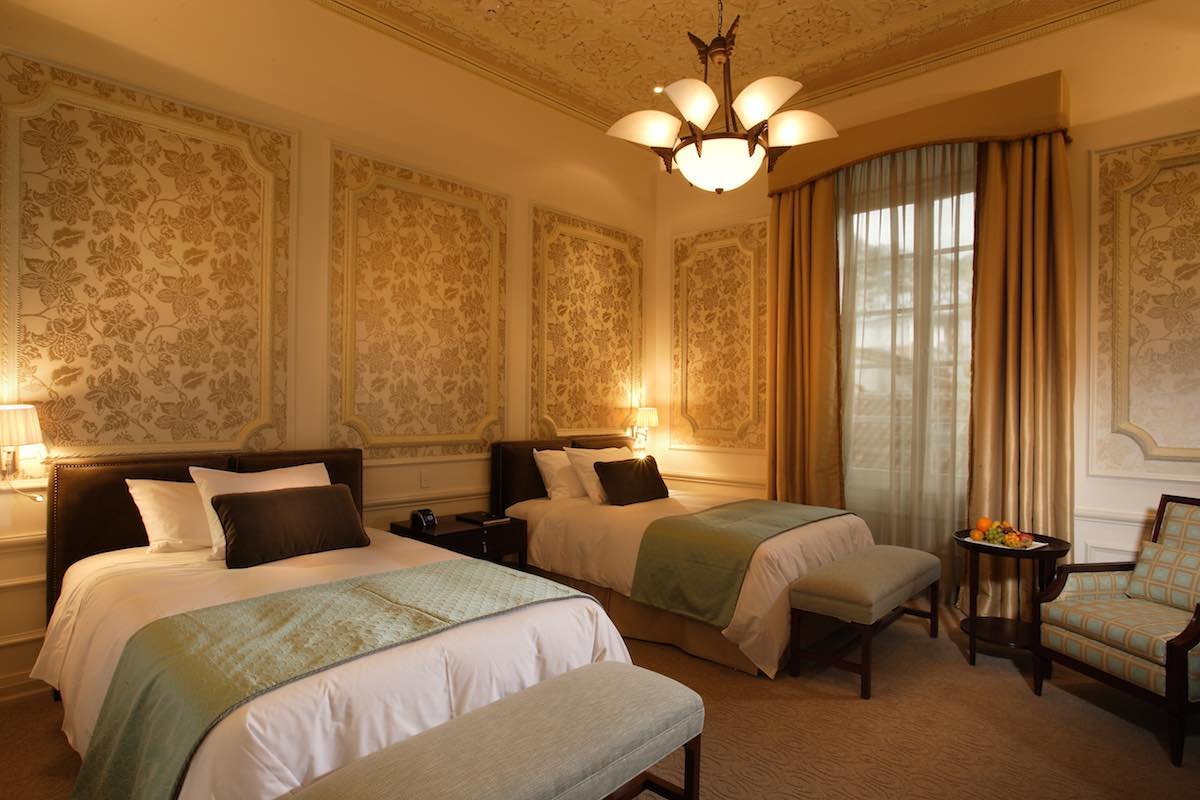 Luxury Plus Room
Casa Gangotena's 1 Luxury Plus is 312 square feet and has 1 king-size bed.
The Luxury Plus room features classical columns, ornate furnishings, and a large mural wall depicting an Italian landscape.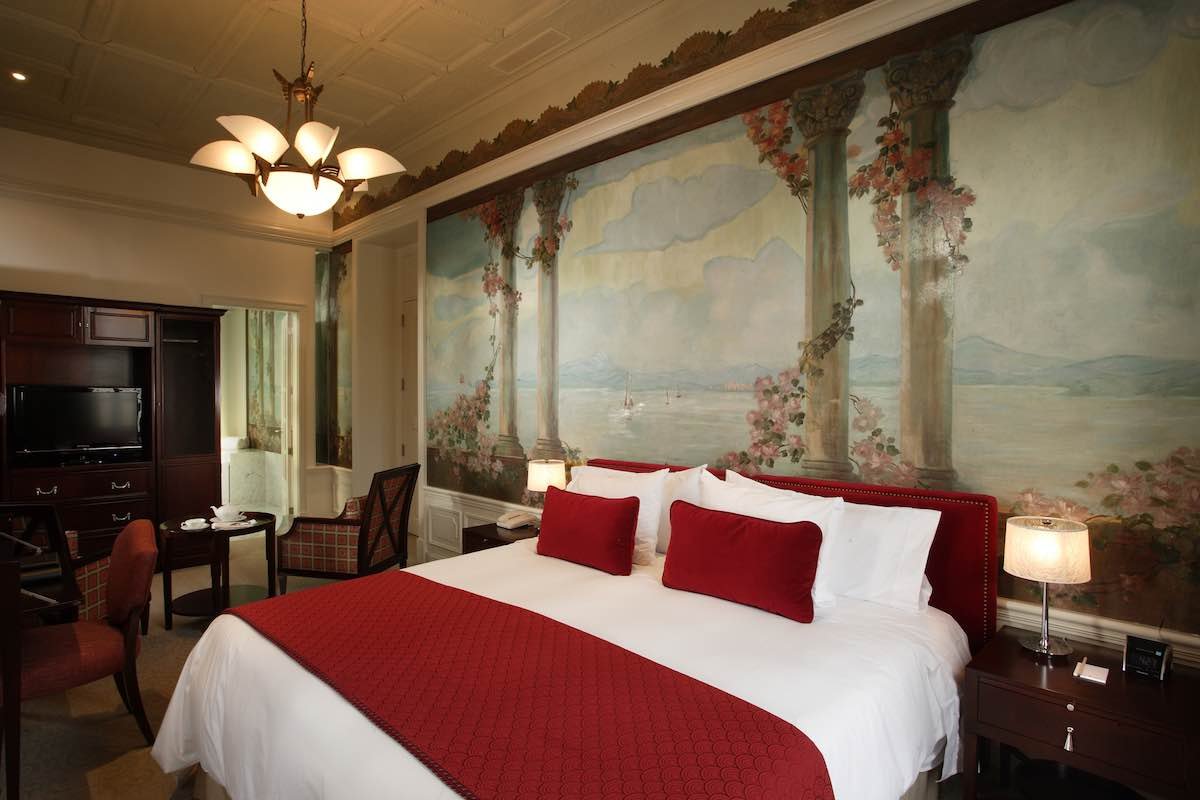 Junior Suite
The hotel's 1 Junior Suite is 516 square feet and is equipped with a king-size bed.
The Junior Suite was formerly the "tea room" for the Gangotena family. It features an original mural depicting a hunting scene.
It overlooks the hotel garden and Panecillo hillside.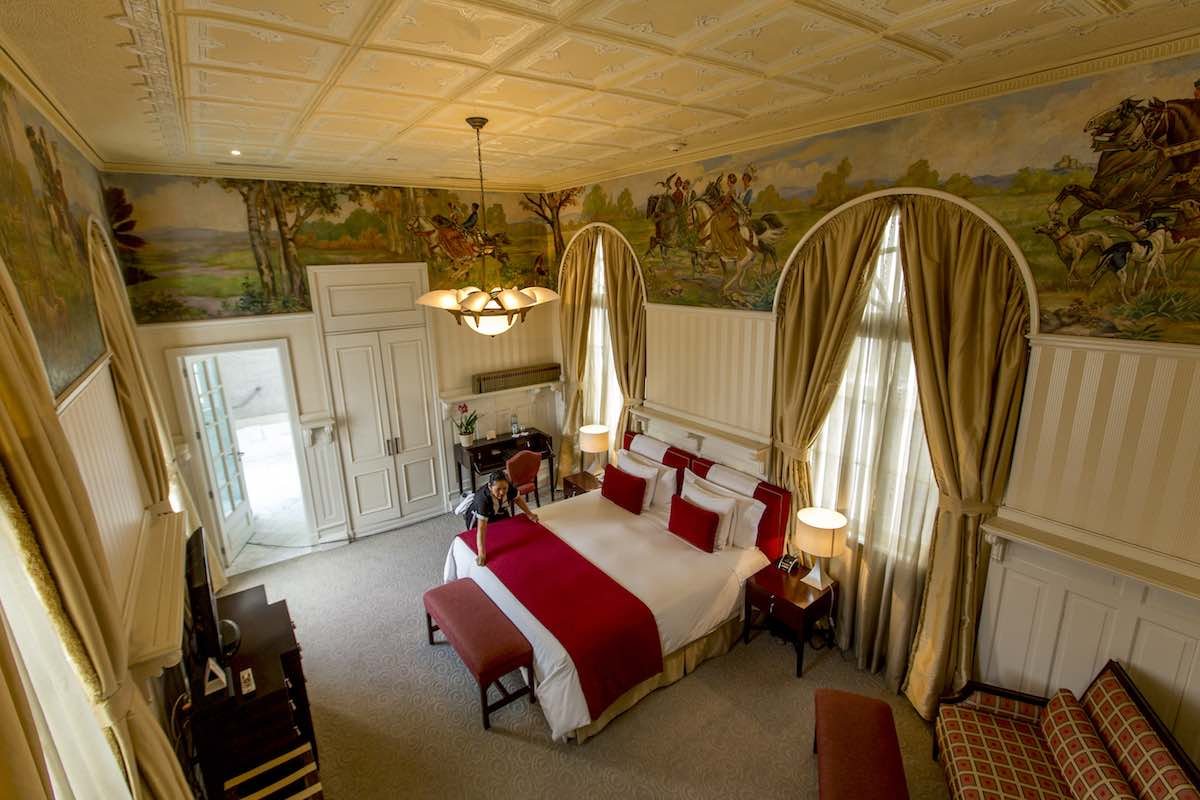 Balcony Junior Suite
The hotel's 1 Balcony Junior Suite is 315 square feet and has 1 king-size bed.
The Balcony Junior Suite has a private balcony that looks out to the garden and the Virgin of Quito monument.
The room is fitted with neoclassical columns and the bathroom is equipped with large windows and marble finishes.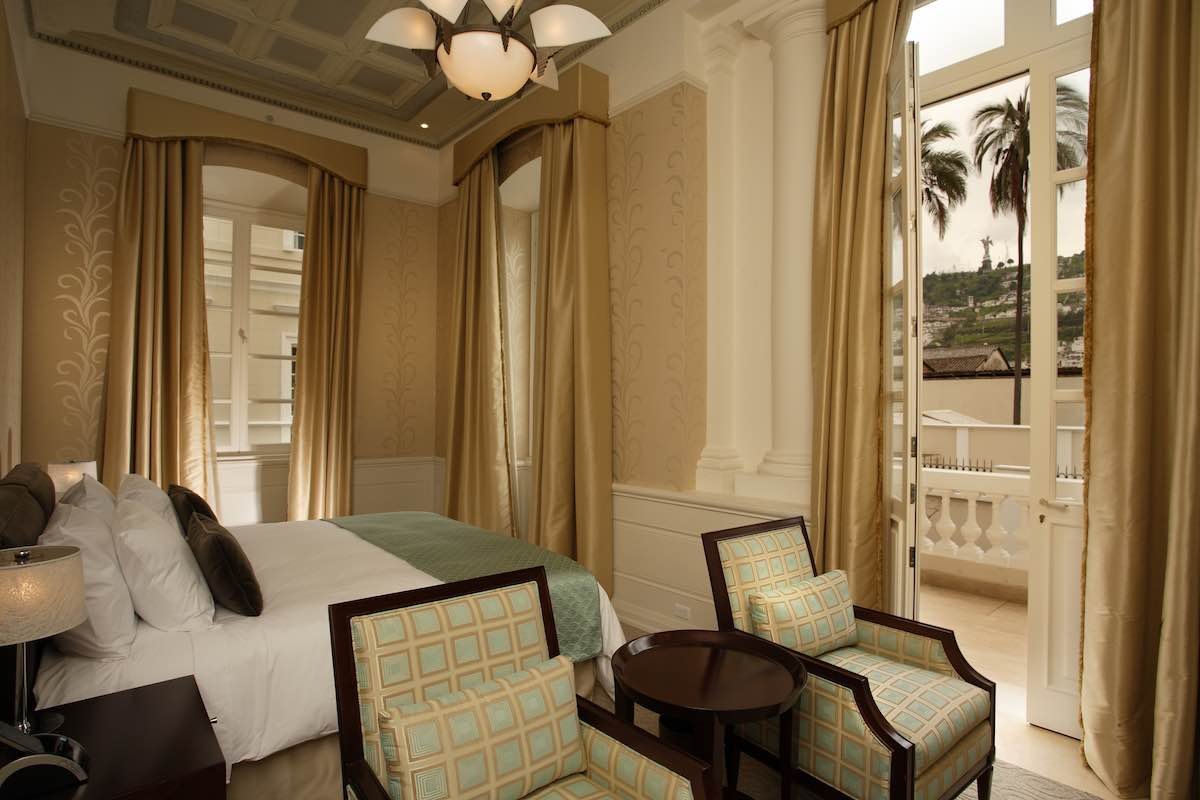 Suites
The hotel's 2 Suites are 785 square feet. One suite with a king-size bed can be separated to make two connecting or individual Luxury rooms.
These rooms face the garden and receive plenty of natural light.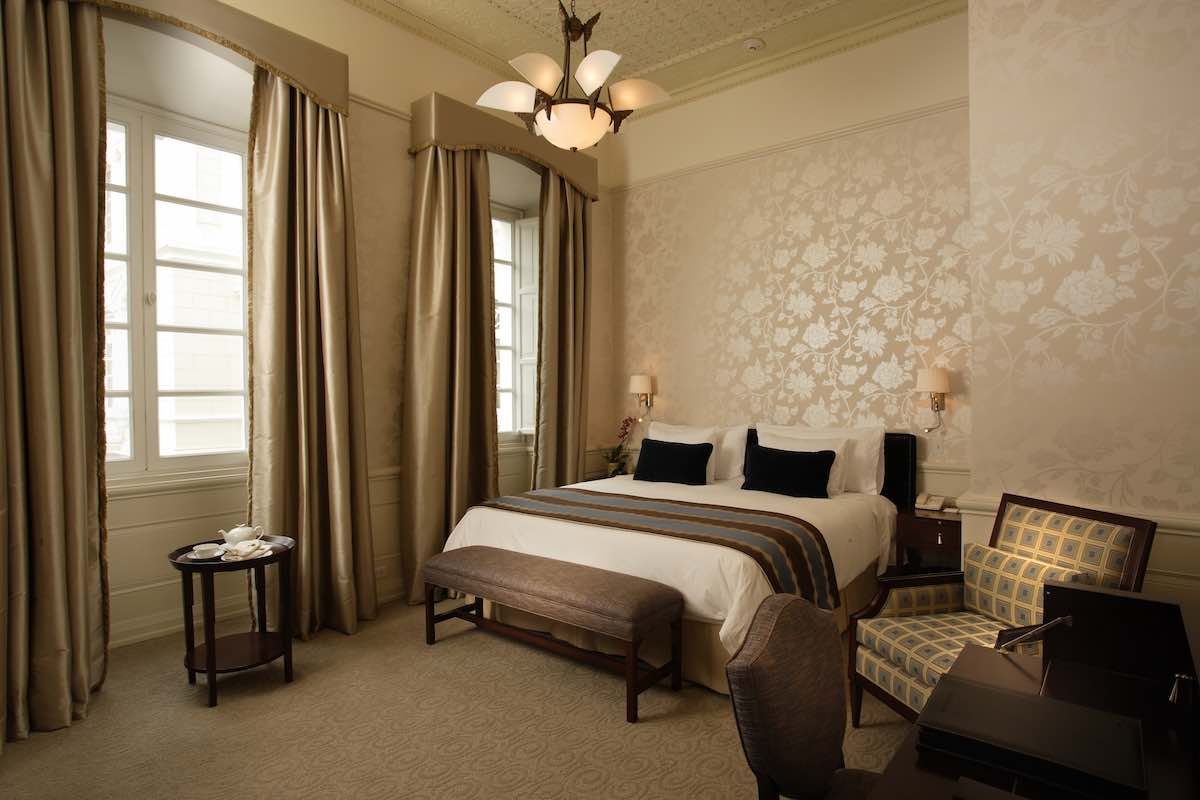 Plaza View Rooms
The 8 Plaza View Rooms are 222 square feet. Two of them have 2-full size beds and the remaining six feature a king-size bed.
The 8 plaza view rooms enjoy views of the San Francisco Plaza. The tall french windows allow guests a birds eye view of the bustling plaza below.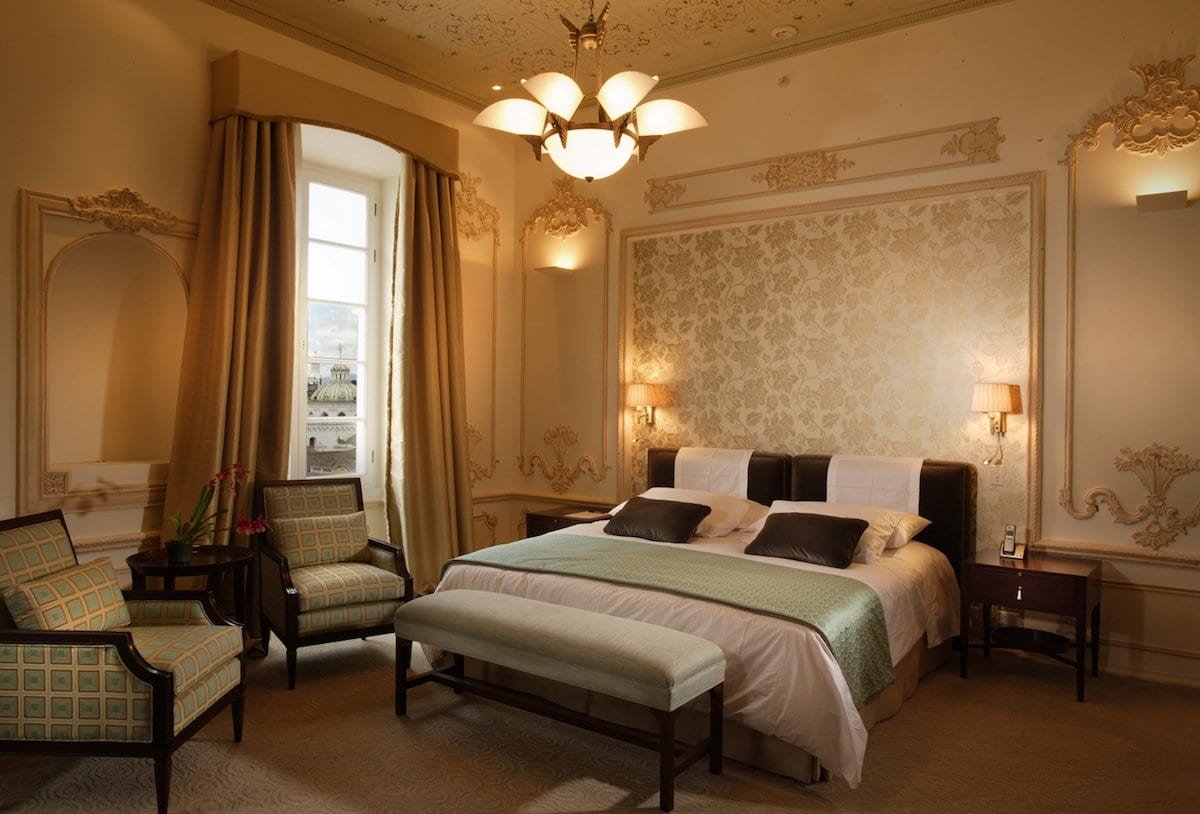 Casa Gangotena Amenities
Casa Gangotena amenities include:
Restaurant: Inspired by Ecuador's diverse flavors, Casa Gangotena's restaurant experiments with a variety of textures, techniques and tastes. Chef Emilio Dalmau infuses every dish with creativity, leaning on his passion of crafting excellent and innovative cuisine. The restaurant serves breakfast, lunch, brunch (only on Sundays), Café Quiteño ("high tea"), and dinner.
Spa: Finished in 2021, Casa Gangotena's spa is located off of their quiet garden and offers massages, ancestral treatments, and salon services.
Bar
Afternoon tea
Rooftop terrace
Courtyard garden
Concierge
Luggage storage
Elevator
Air conditioning
Wi-Fi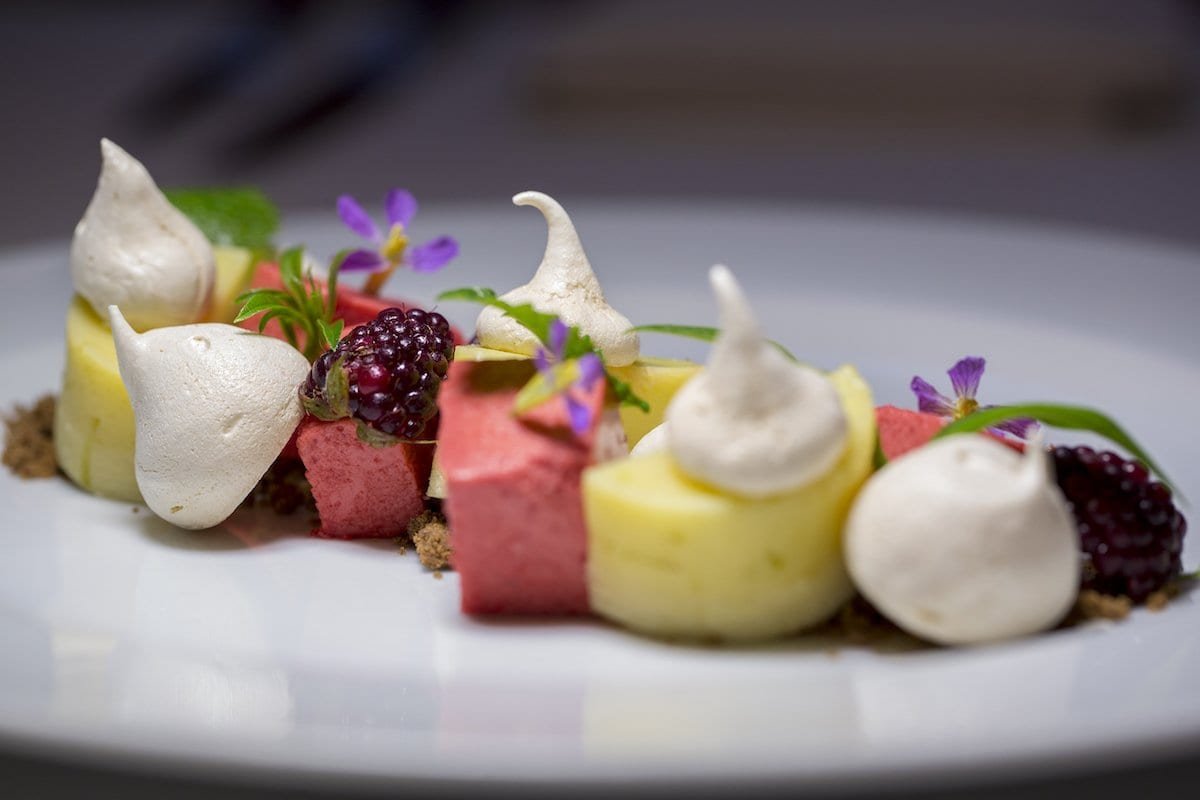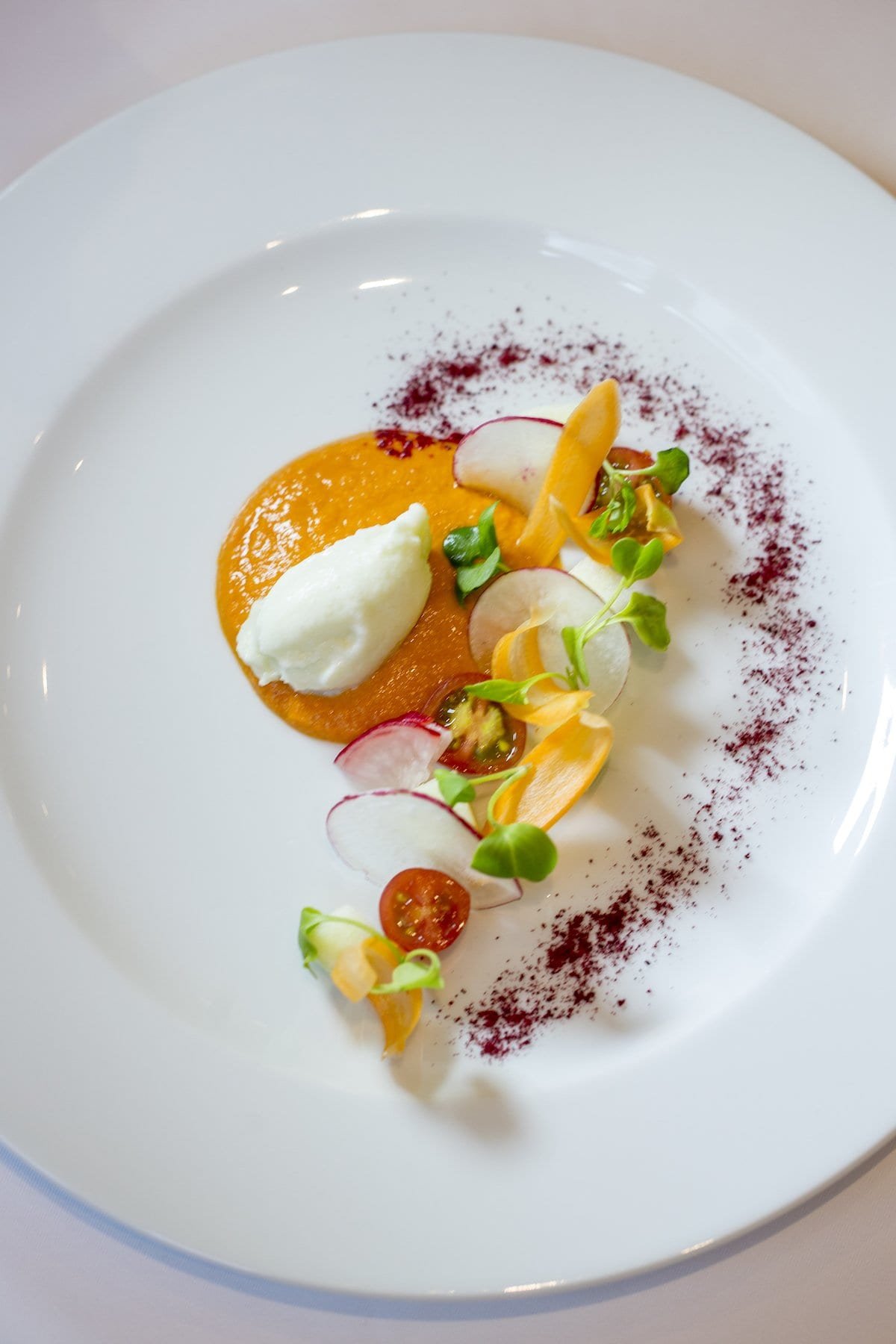 Exploring Quito
Casa Gangotena is located in one of the best-conserved historic centers in the Americas, referred to as Old Town. It is surrounded by striking buildings and churches.
Old Town is home to grand plazas, boutiques, small shops, and museums. Here guests can explore the culture of the city framed by the Virgin statue that lies atop the Panecillo Hill.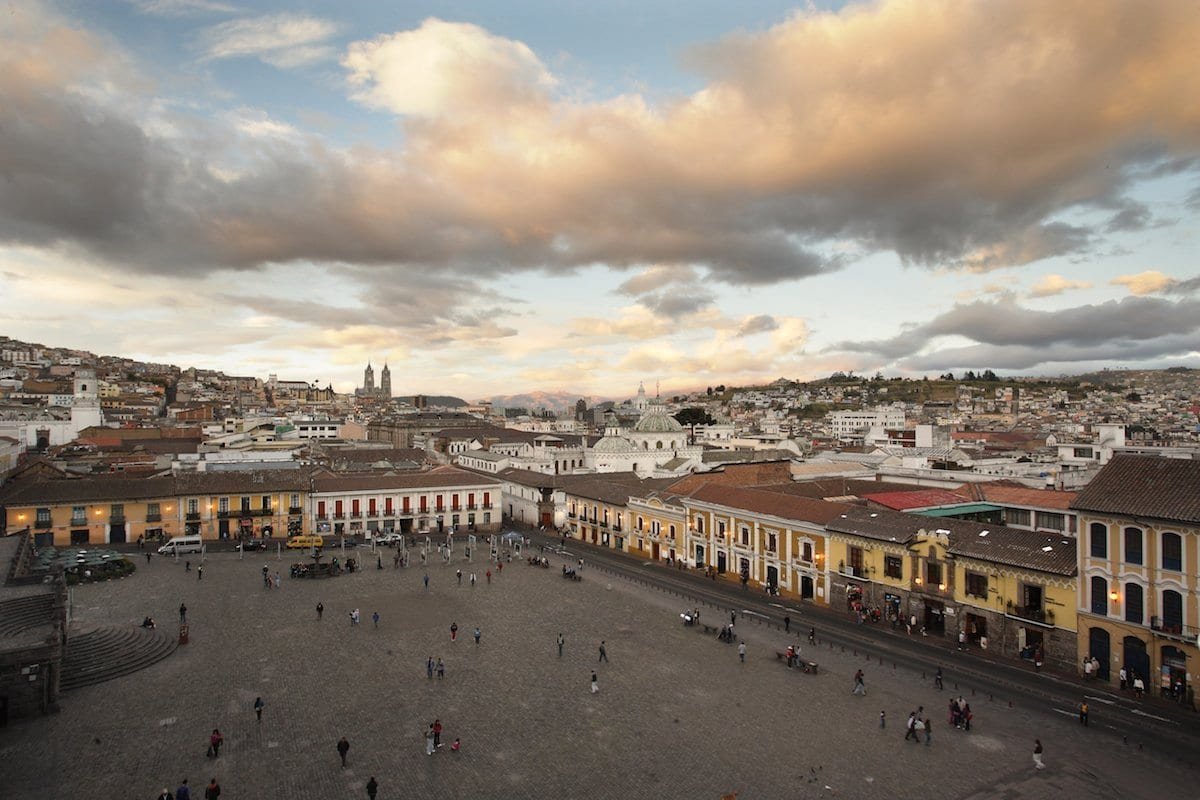 ARE YOU CONSIDERING A STAY AT CASA GANGOTENA? LANDED PROVIDES PERSONALIZED, CUSTOM TRAVEL WITHIN CENTRAL AMERICA, SOUTH AMERICA, AND THE ANTARCTIC. WE'LL CREATE A UNIQUE ITINERARY PLAN TAILORED TO YOUR INTERESTS AND DREAMS. EXPERIENCE THE TRIP OF A LIFETIME. SPEAK WITH ONE OF OUR EXPERT TRAVEL PLANNERS TODAY AT 801.582.2100.