Located in the heart of the Colca Valley, Colca Lodge is surrounded by hundreds of pre-Inca terraces. The lodge's terraced design was inspired by these ancient constructions, and local materials–stone, wood, tile, adobe, and textiles are incorporated throughout.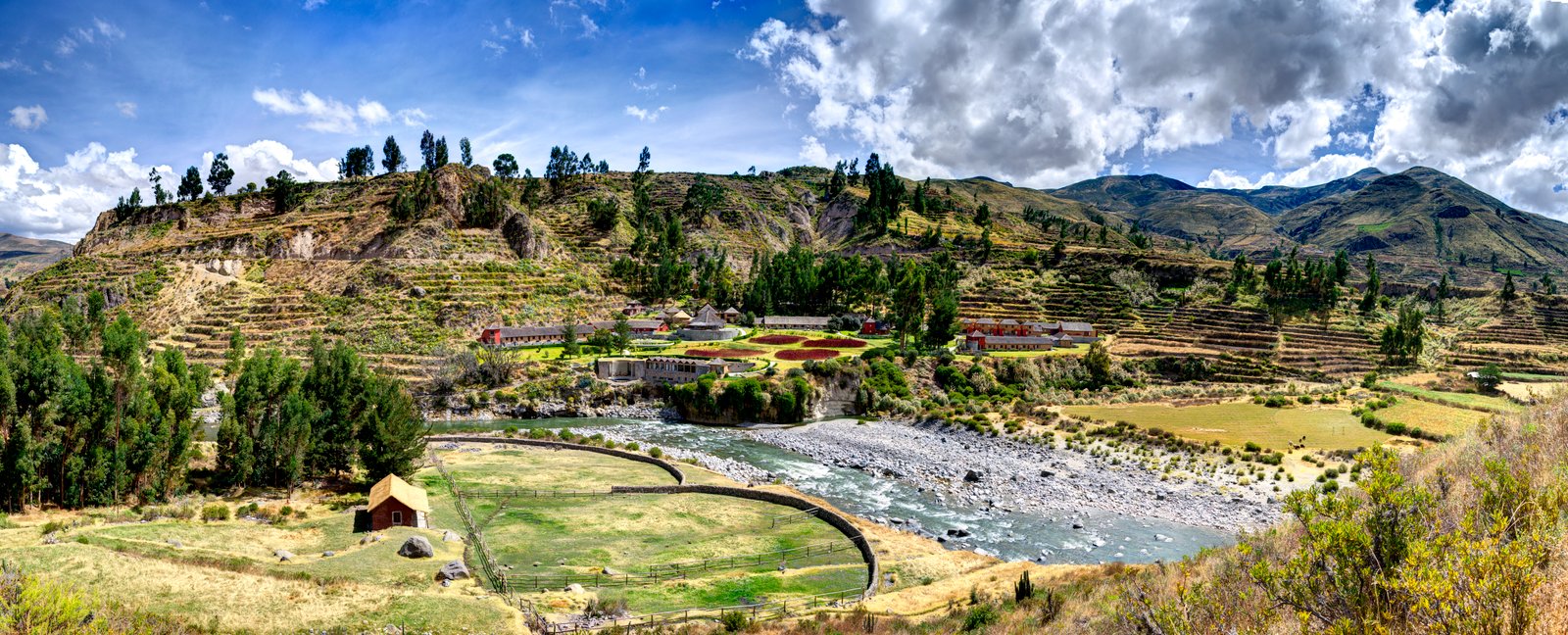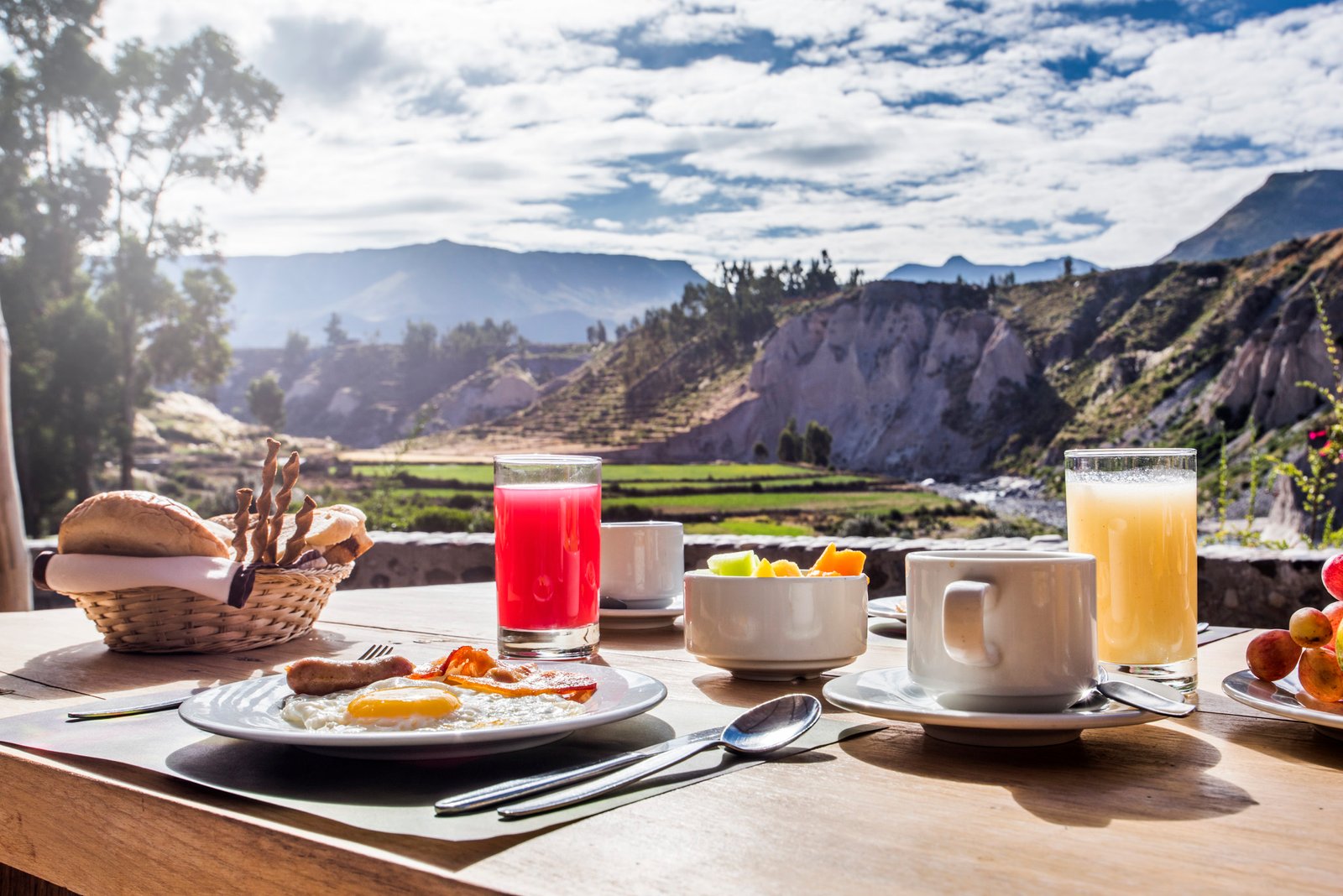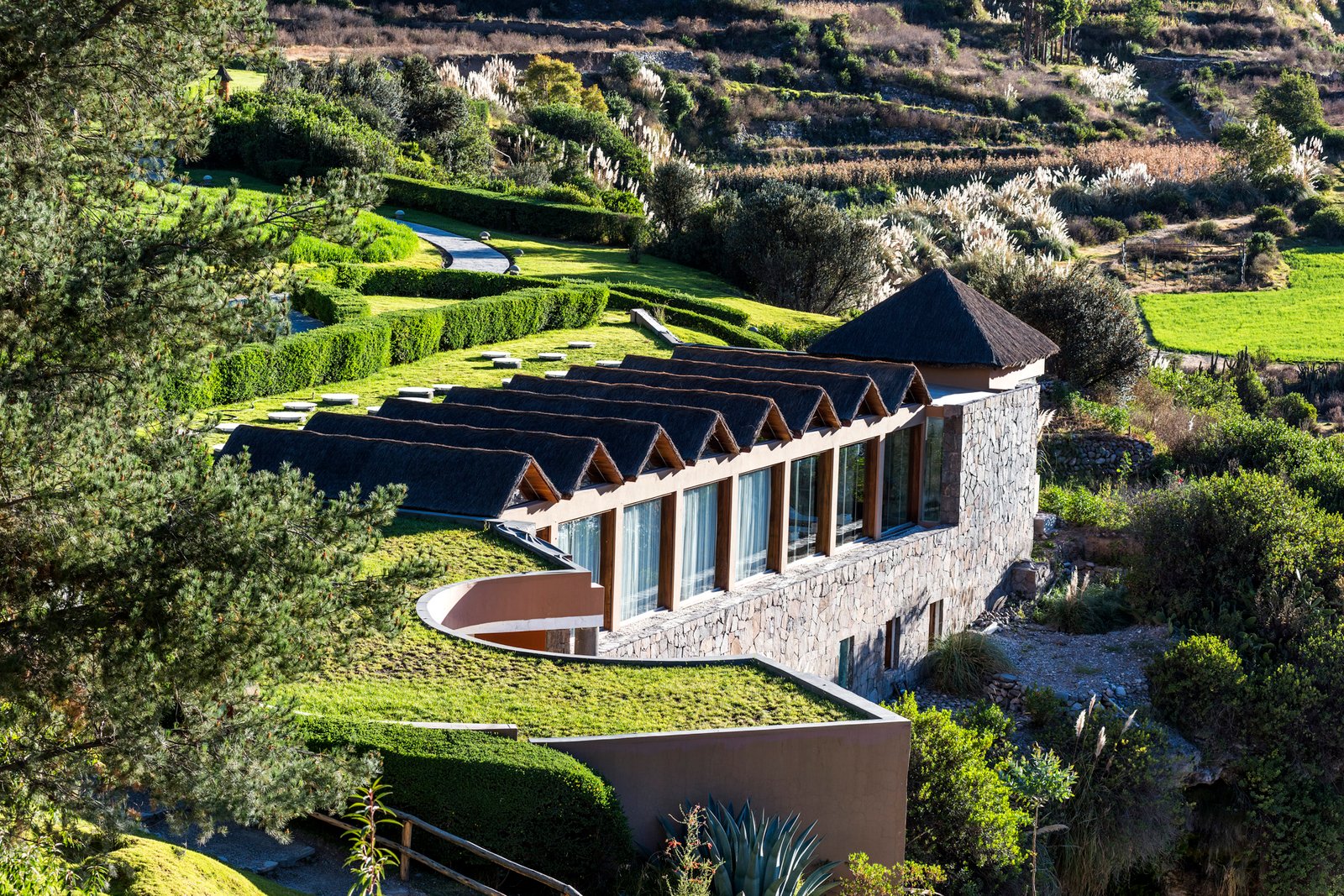 Hot Springs
The complex of hot springs at Colca Lodge is accessible to guests at any time of the day, except during the January-February rainy season. Four pools, located on the banks of the river, are fed by natural springs. Each of the mineral-rich pools is regulated to a different temperature.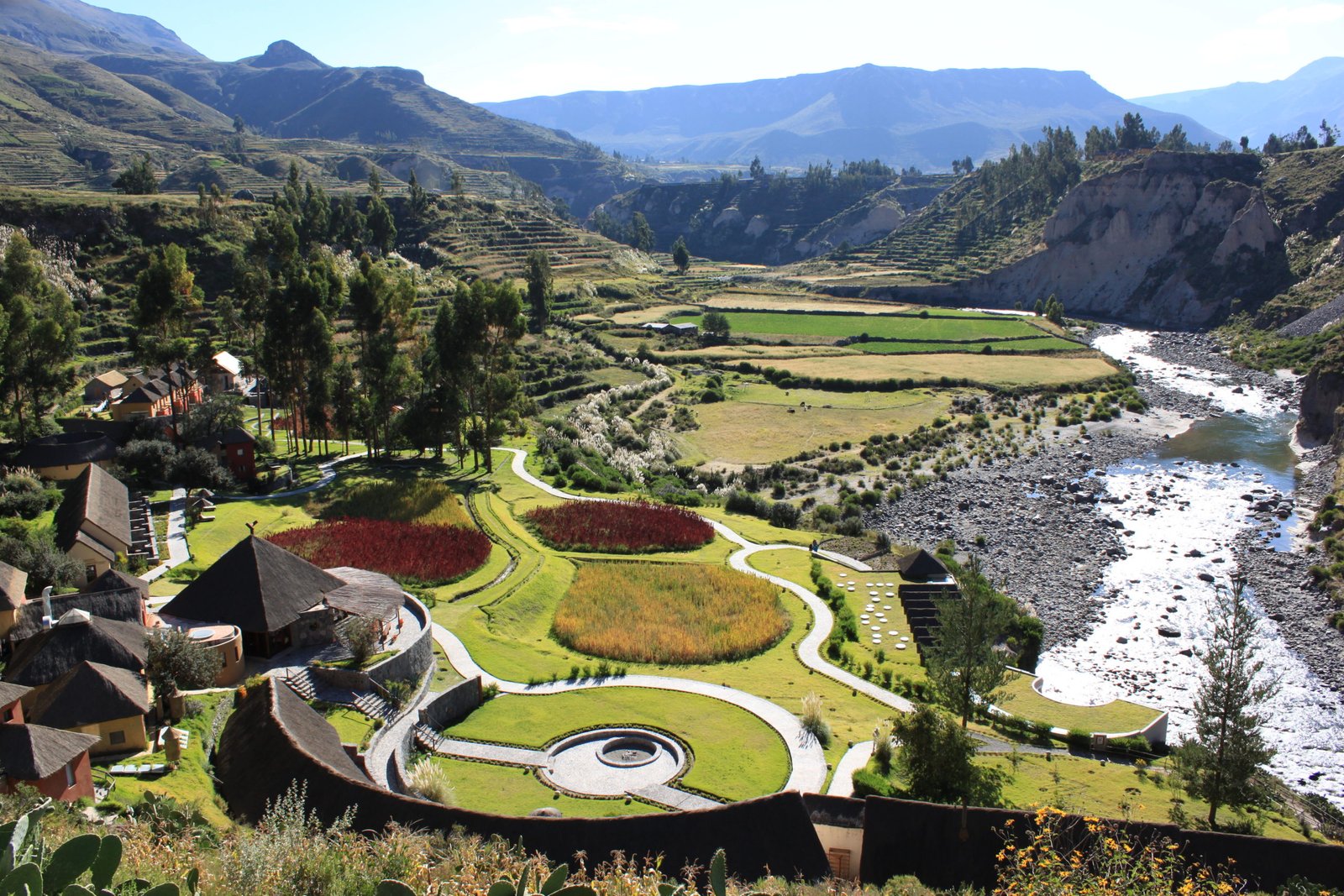 Accommodations 
Colca Lodge has 45 guest rooms overlooking the valley and the hotel's gardens and patios. Many of the guest rooms employing radiant heat: stone slabs are warmed by the hotel's geothermal energy sources, with minimum environmental impact.
Colca Lodge offers 19 double-occupancy and 17 triple or quadruple-occupancy rooms. Several suites are offered: a Family Suite, a Matrimonial Suite, a Panoramic Suite, and six Adobe suites. Security boxes, bathrobes, and hairdryers are available in all rooms.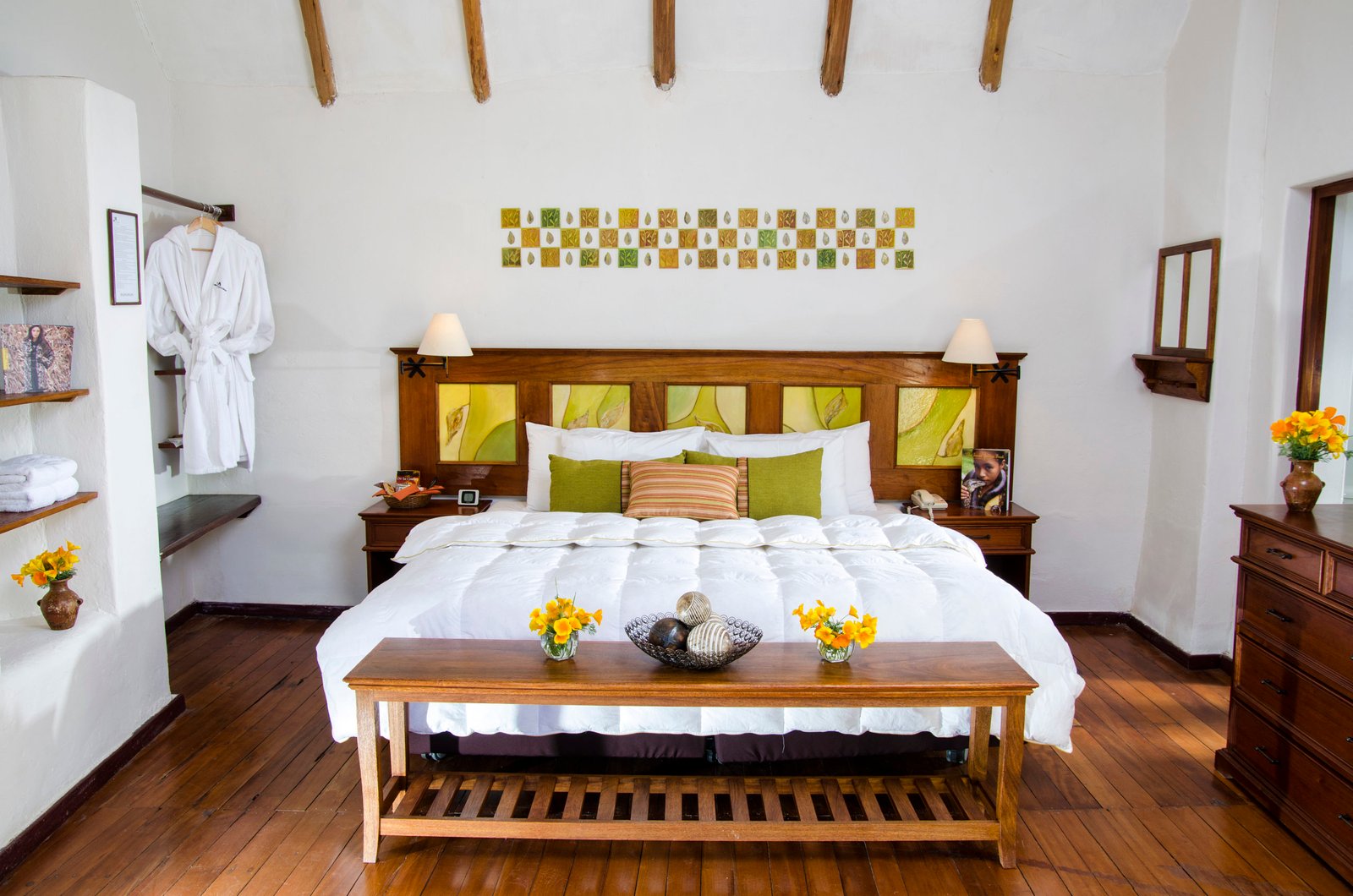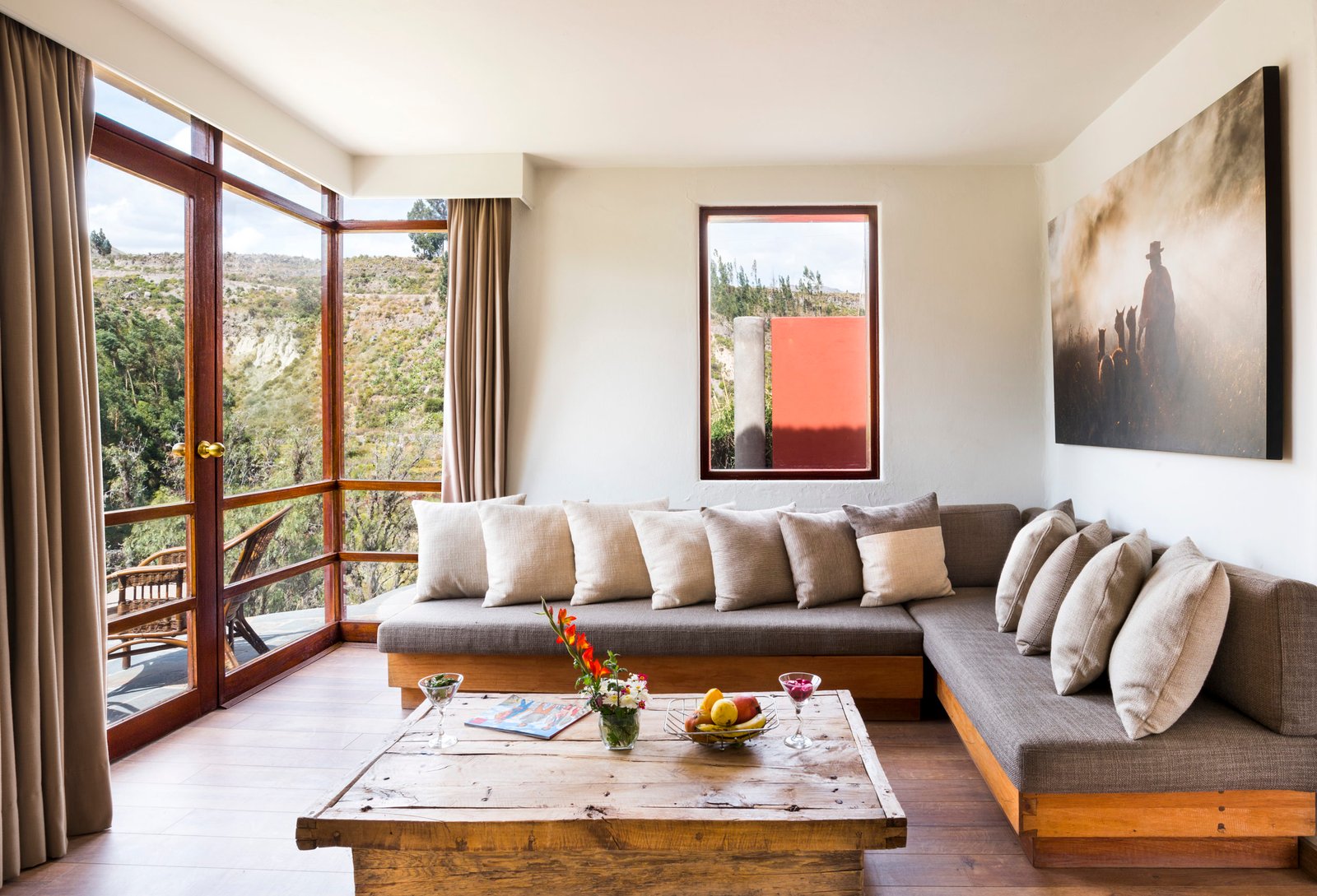 Amenities
Guests at Colca Lodge can enjoy several on-site amenities in addition to the hot springs.
The Condors Restaurant: The hotel's main restaurant
Puye VIP Restaurant: This restaurant offers a special variety of Alpandina, national, and international food.
Las Pocitas BBQ: Featuring grills and snacks
Uyo Uyo Bar
Las Pocitas Bar
Library
Spa with massage rooms, jetted tub, steam room, thermal water pool, manicure and pedicure room, and mud room.
Wi-Fi
Room service and laundry services are available.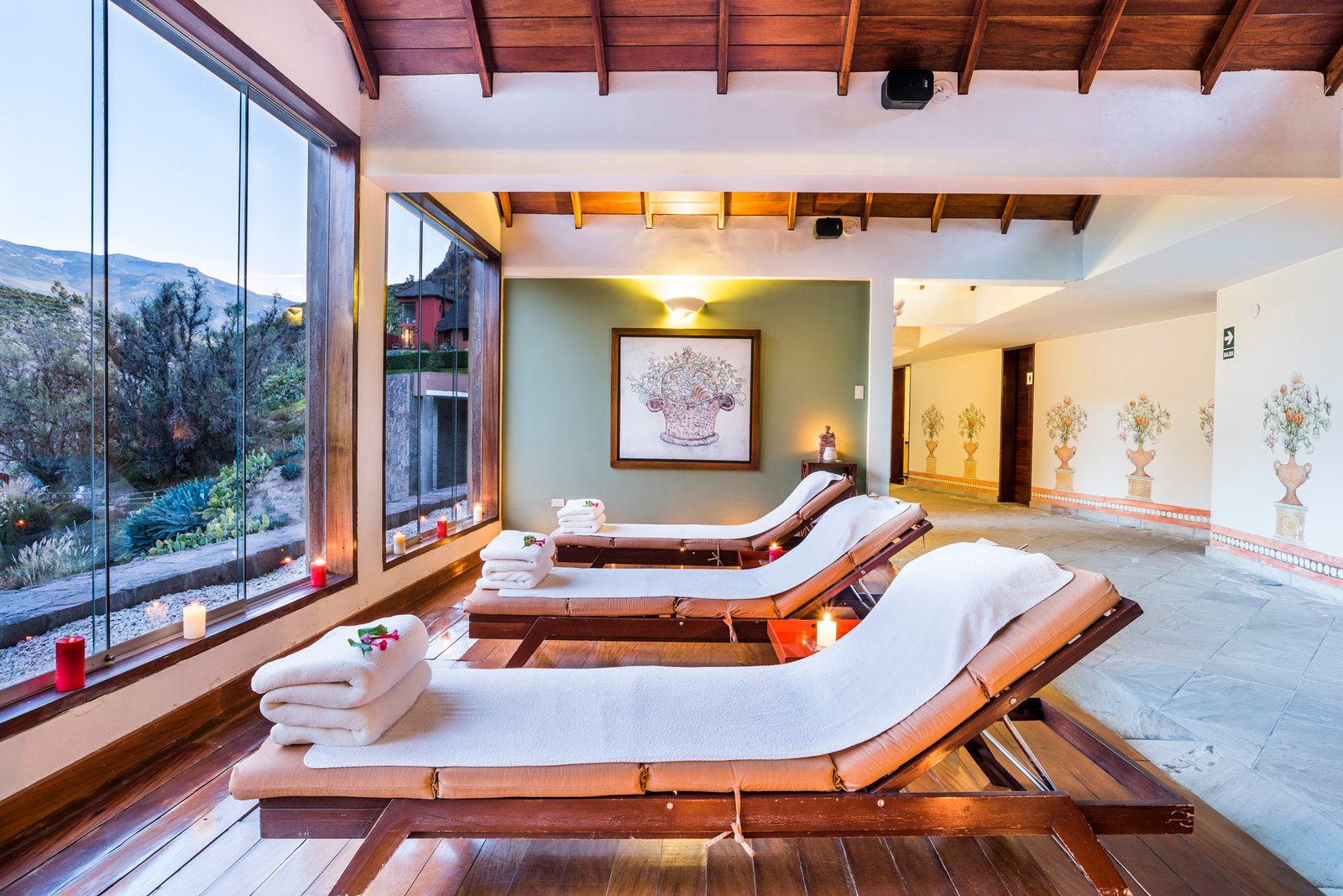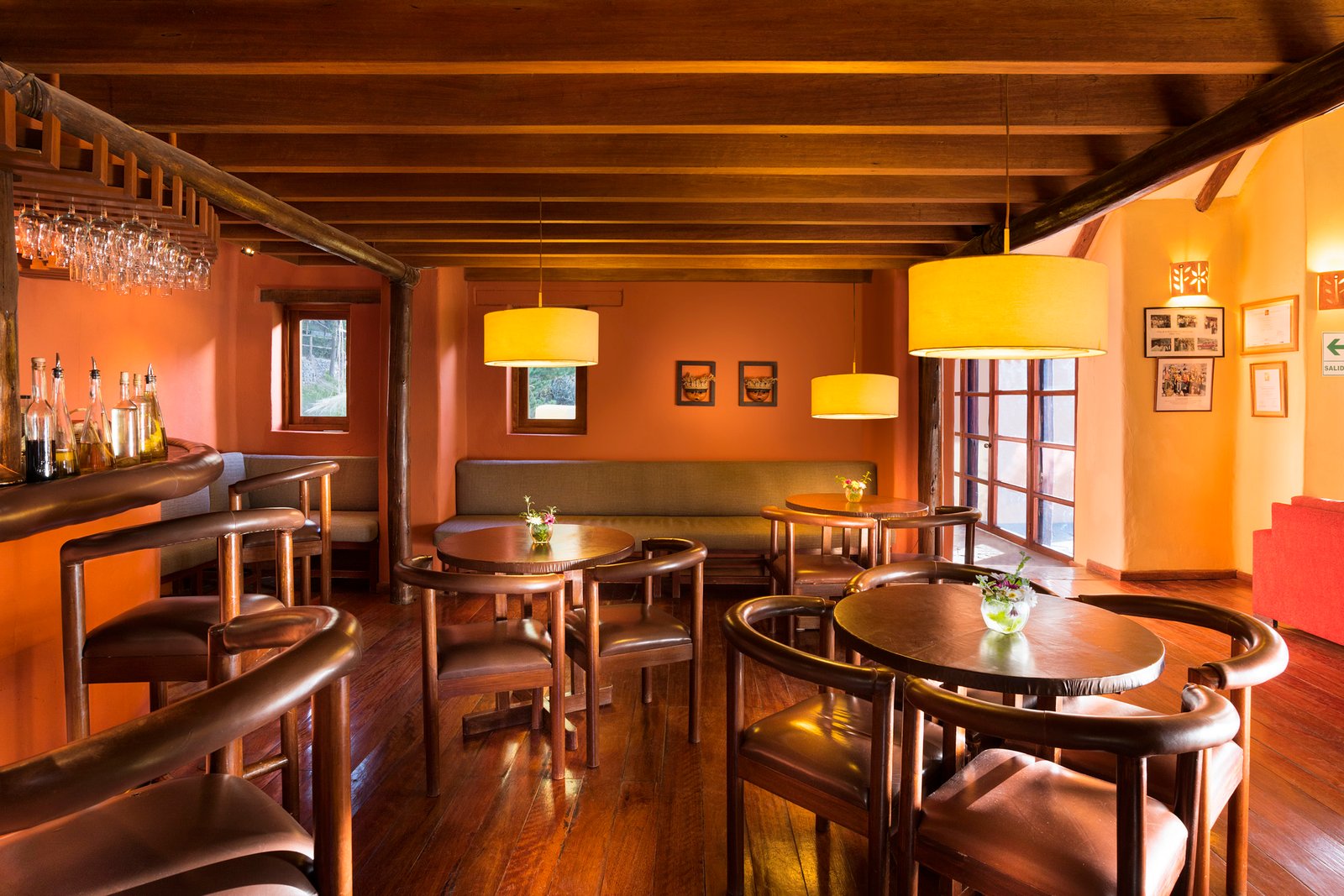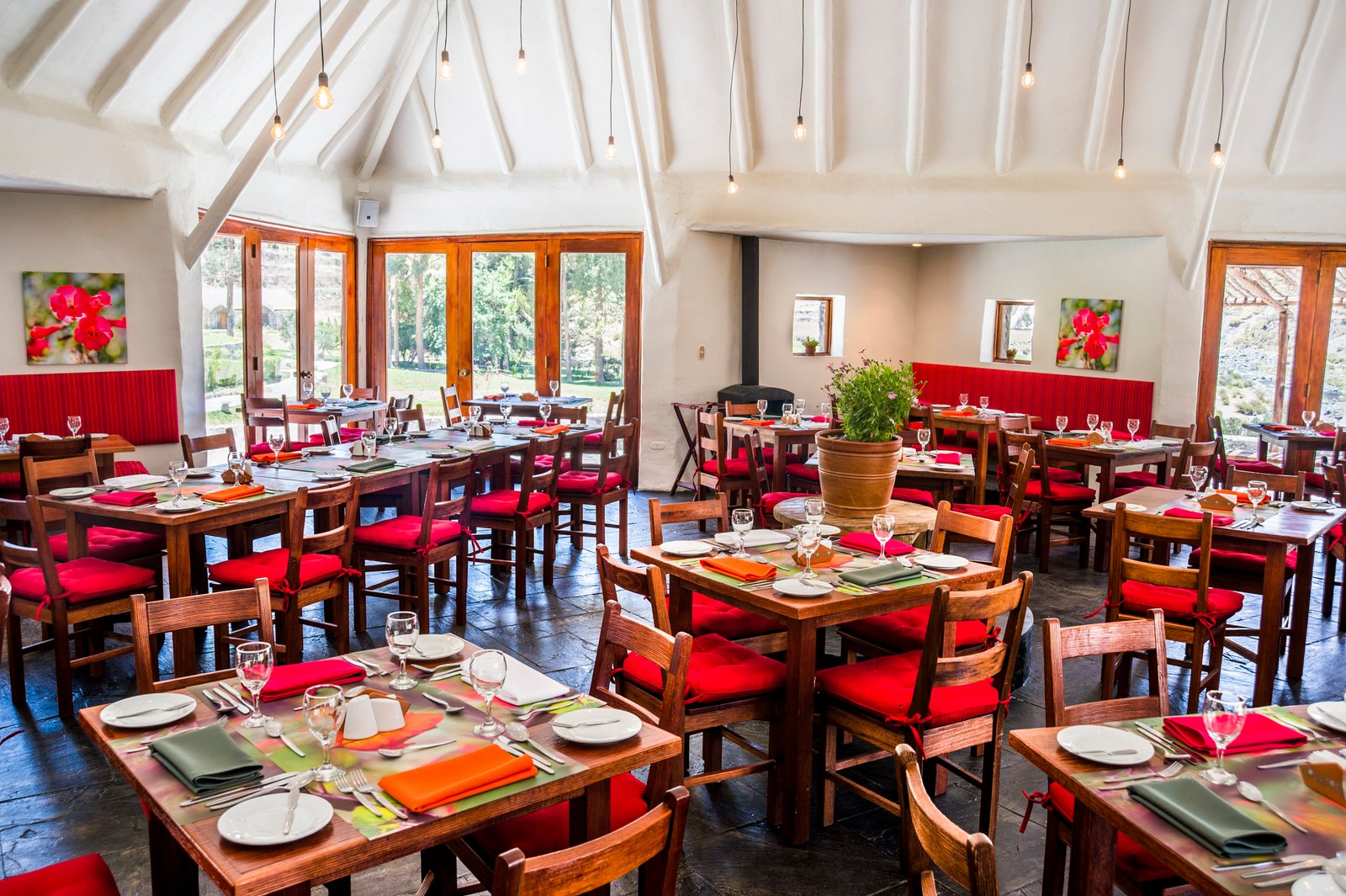 Exploring Colca Valley 
LANDED arranges privately guided (or group basis) explorations near Colca Lodge and throughout the Colca Canyon region. These experiences range from the cultural to the adventurous. Among the options are trekking, cycling, visits to condor watching locations, fishing, cooking classes, and one-on-one interactions with local artists and spiritual leaders.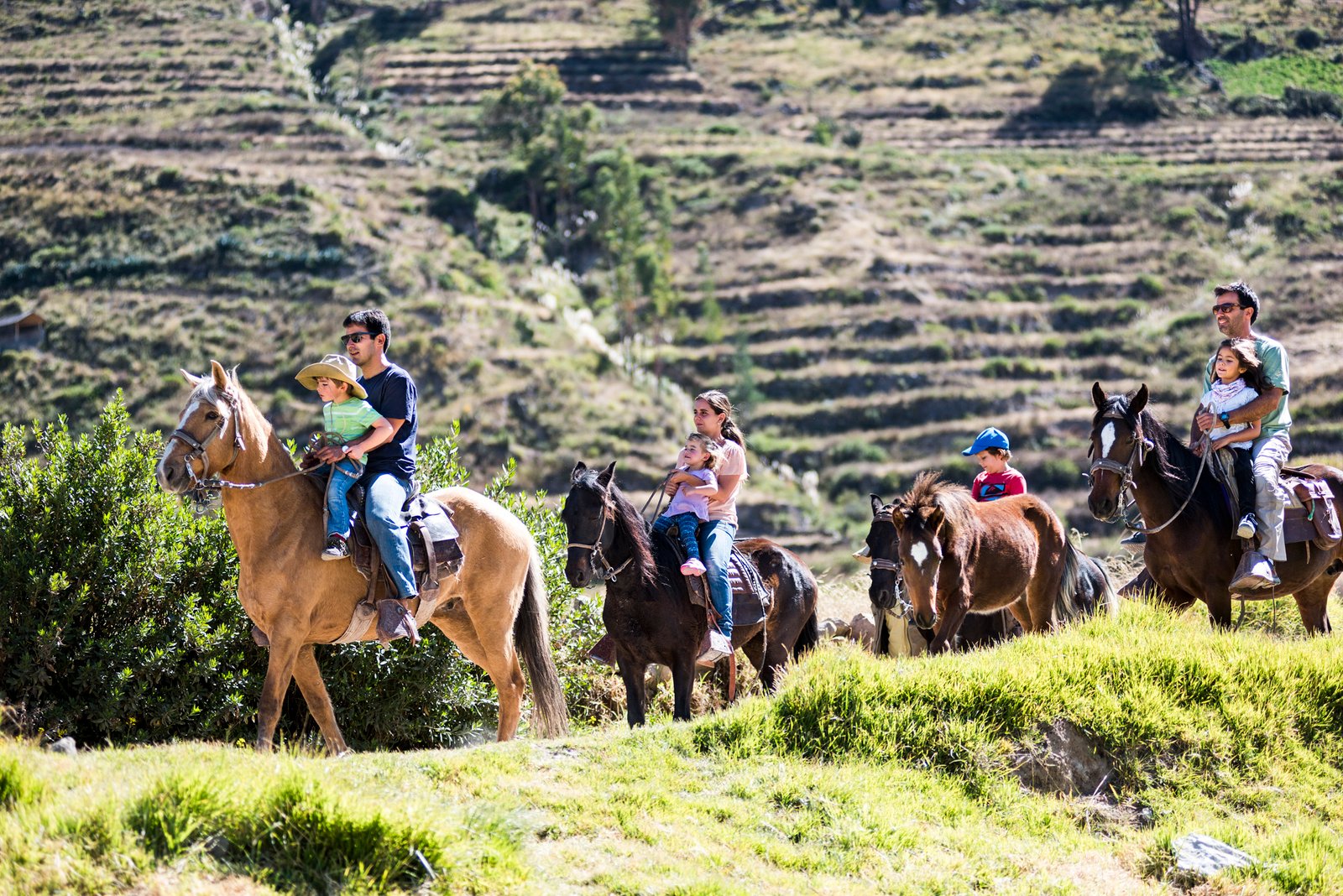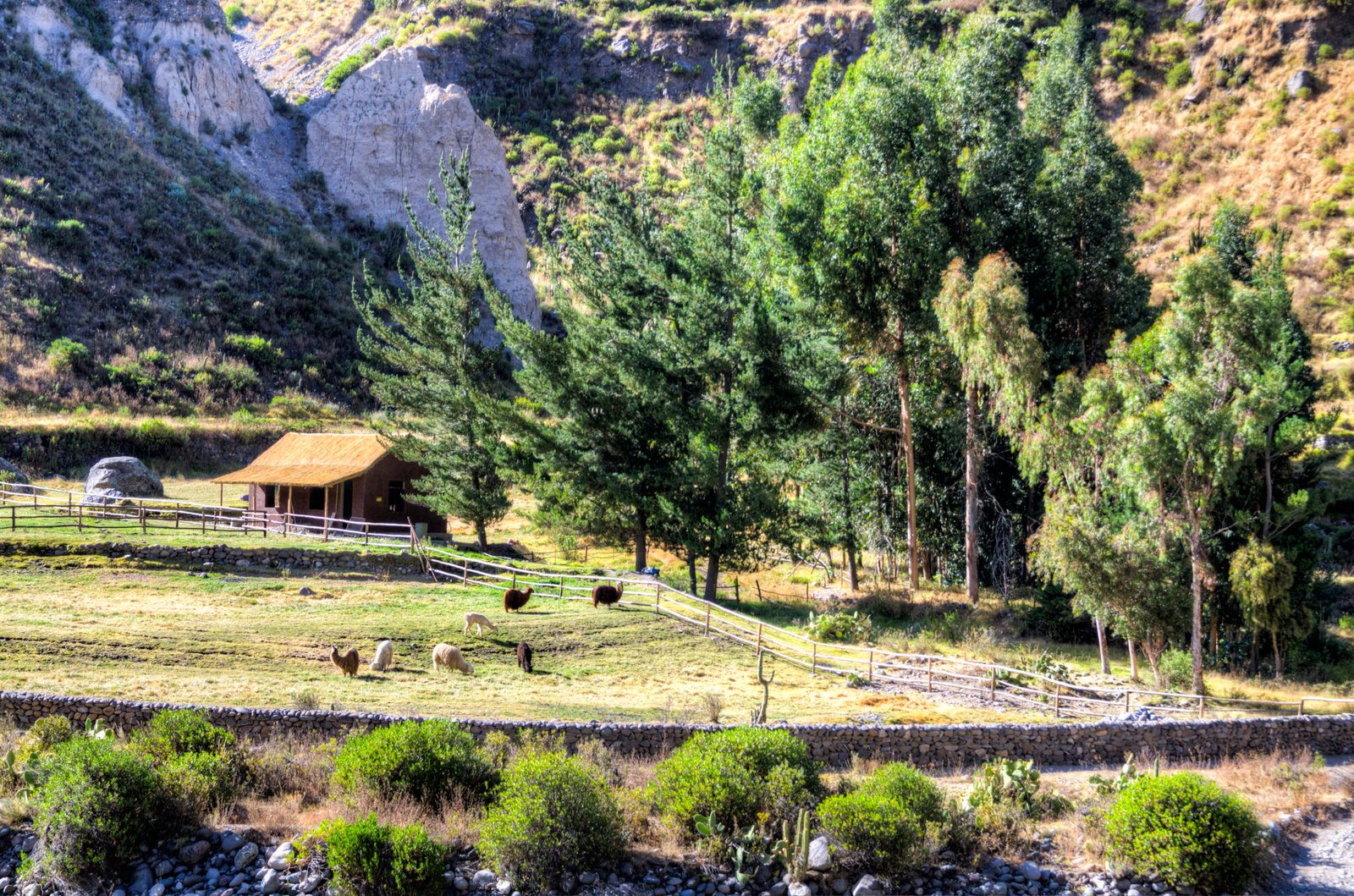 ARE YOU CONSIDERING A STAY AT COLCA LODGE? LANDED PROVIDES PERSONALIZED, CUSTOM TRAVEL WITHIN CENTRAL AMERICA, SOUTH AMERICA, AND THE ANTARCTIC. WE'LL CREATE A UNIQUE ITINERARY PLAN TAILORED TO YOUR INTERESTS AND DREAMS. EXPERIENCE THE TRIP OF A LIFETIME. SPEAK WITH ONE OF OUR EXPERT TRAVEL PLANNERS TODAY AT 801.582.2100.