Chapada Diamantina: The Diamond Plateau
Bahia is well known for its sparkling beaches, rich cuisine, and an abundance of cultural treasures.
All these aside, the state's rugged interior hides one of the national park system's greatest jewels: the varied landscape of Chapada Diamantina (Diamond Plateau) National Park.
This hidden treasure is adorned with sparkling caves and subterranean pools, silvery waterfalls, and resplendent jasper-hued mountains.
In the 19th century, Chapada Diamantina prospered through gold and diamond mining.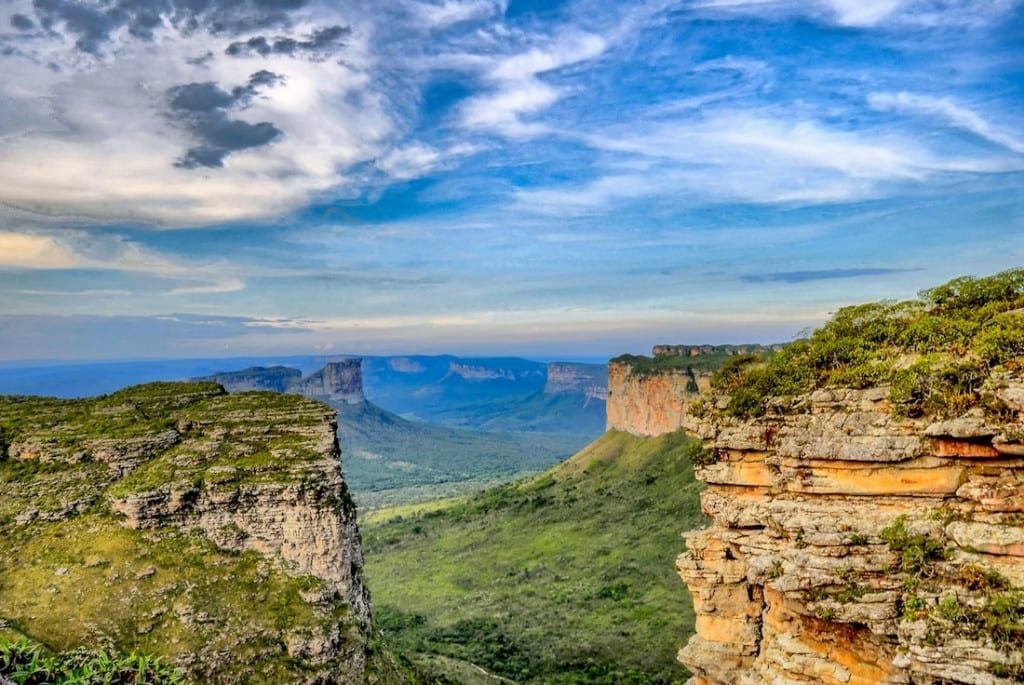 Today, the former boomtowns of Lençois (northeast of the park) and Rio das Contas (to the southwest) serve as bases for trekkers, climbers, and spelunkers.
Established in 1985, Chapa Diamantina's 587 square miles protect a long section of the Serra da Garapa and Serra do Sincorá mountains, along with their surrounding river valleys.
Among the region's most famous sites are:
Morro do Pai Inacio
A mesa offering panoramic, postcard-worthy views of the tabletop mountains at the park's northern limit.
Like many of the region's mountains, Pai Inacio is the subject of local legend—this one a love story between a slave and a colonel's wife.
Cachoeira da Fumaça
The Smoke Waterfall plunges 1,150 feet, dissipating into vapor before reaching the rocks below.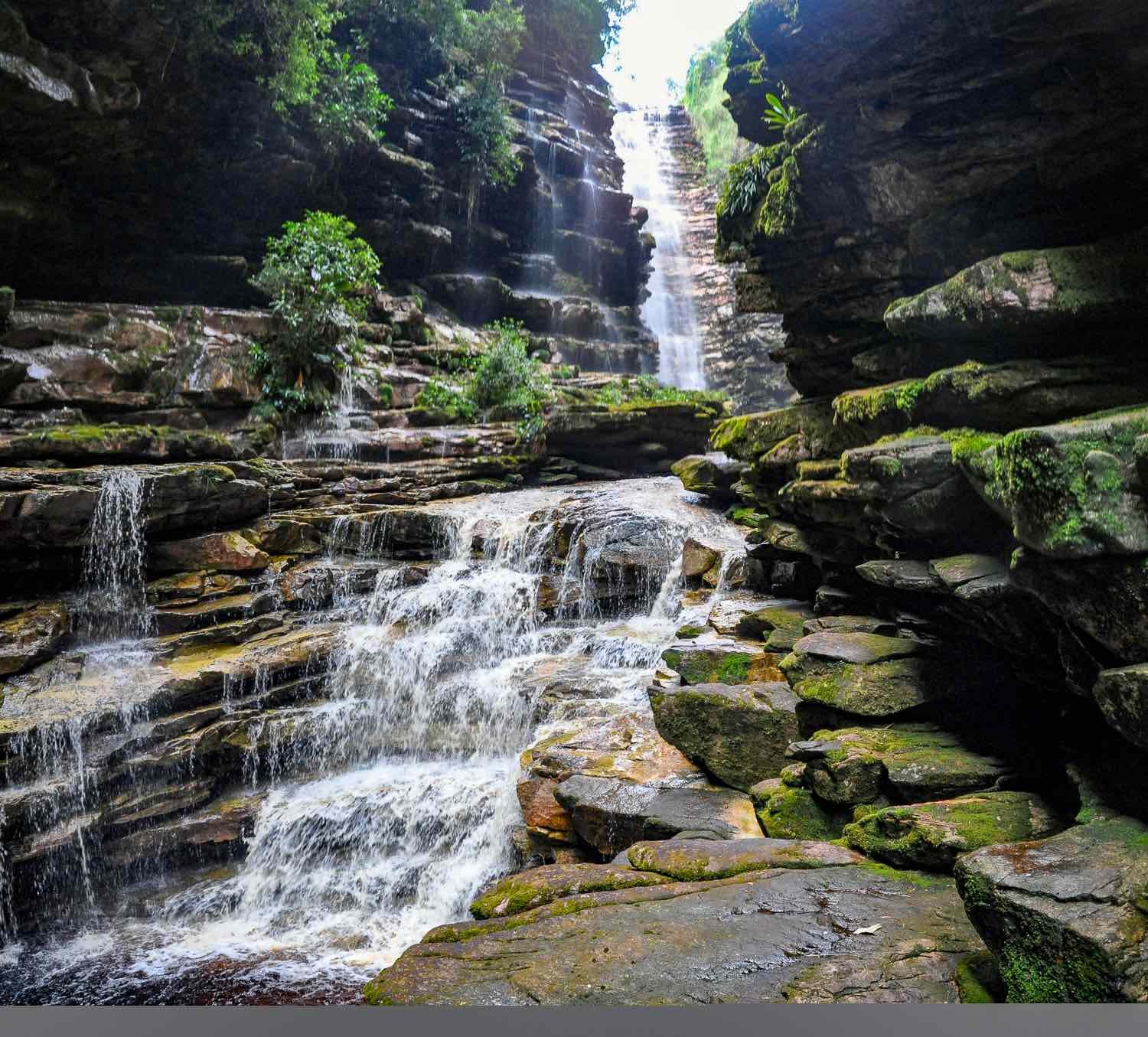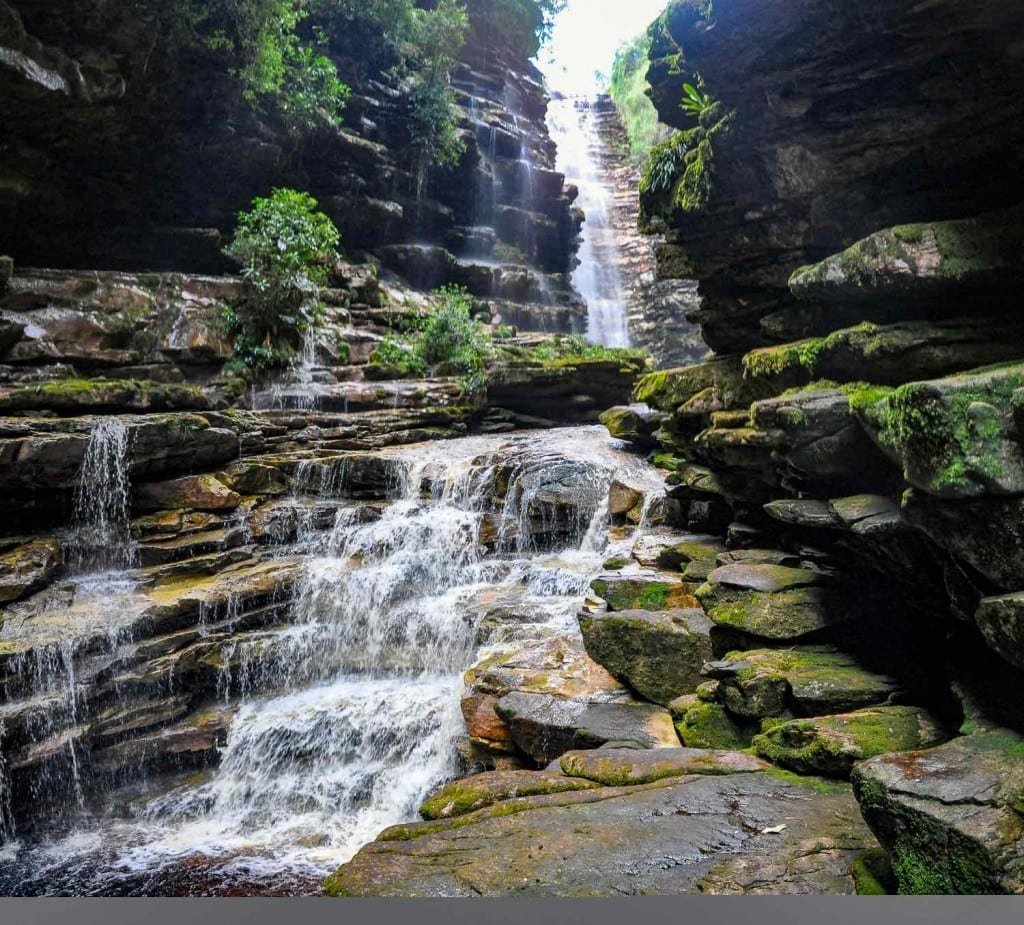 This is reportedly Brazil's highest single-drop waterfall.
Gruta do Lapão
One of the largest quartzite caves in the Americas.
Located three miles north of Lençois, this cave can be reached either by a steep trail or a 150-foot rappel. Its interior is over one-half mile from entrance to exit.
The Caves Circuit
This day trip from Lençois visits three caverns:
Poço do Diabo (Devil's Well)
Gruta Azul (Blue Cave)
Lapa Doce (Sweet Cave)
This cave tour can also include swimming at the natural pool of Pratinha (Little Silver).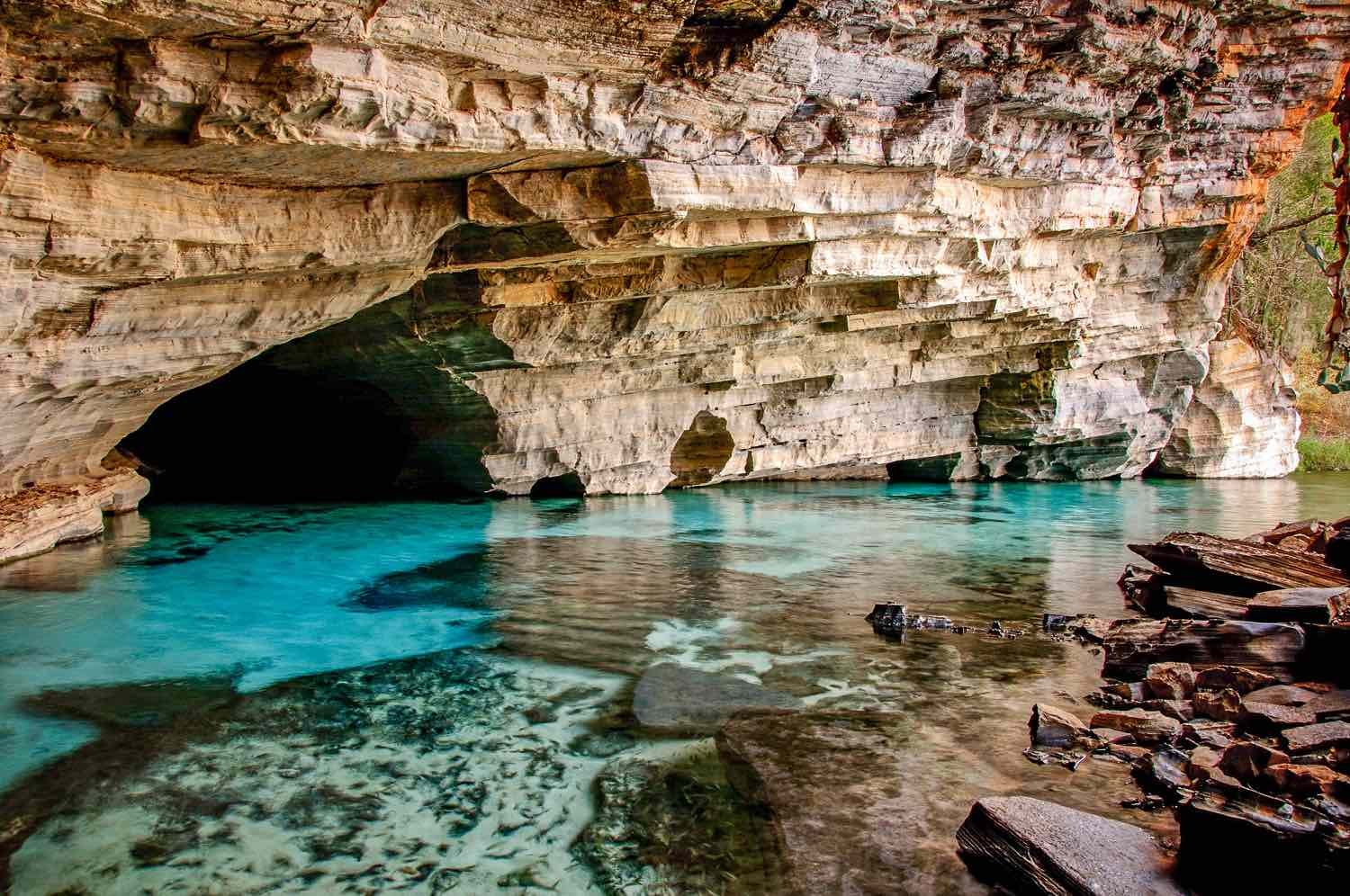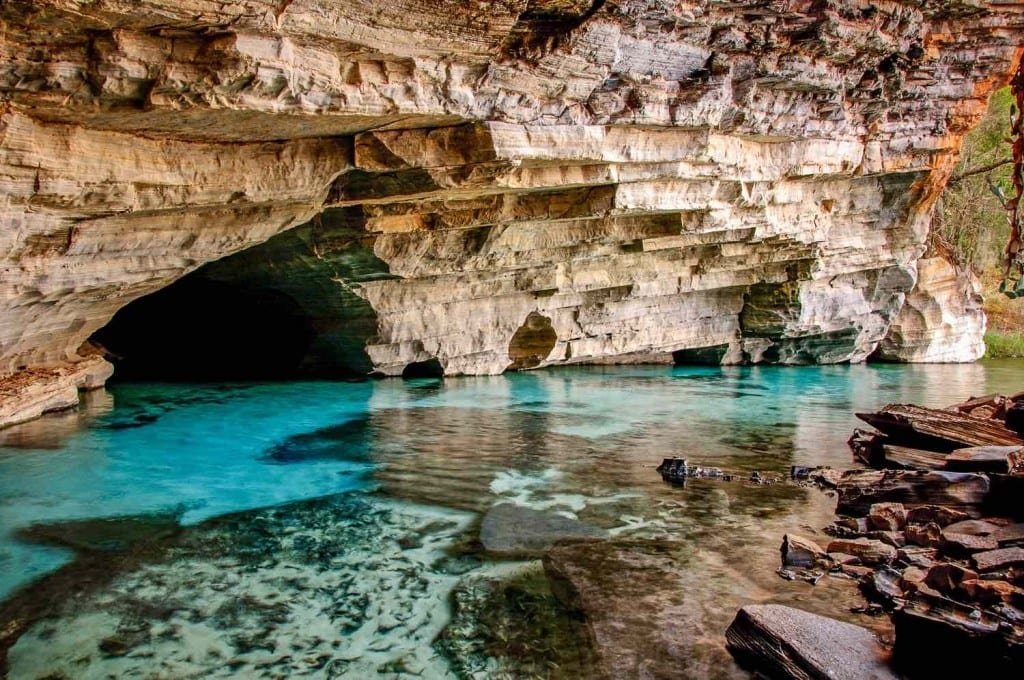 Poço Encantado
From April to September, sunlight enters this cavern, causing its cerulean pool to glow.
Serra das Paridas
A complex of ancient settlements, home to 18 distinct archeological sites. Cave paintings here are thought to date back over 6,000 years.
Visitors can end the day with a refreshing swim below the Mosquito Waterfall (deceptively named and well worth the effort).
Vale do Paty
A lush river valley offering natural pools, waterfalls and ghost towns, connected by challenging trekking and climbing routes.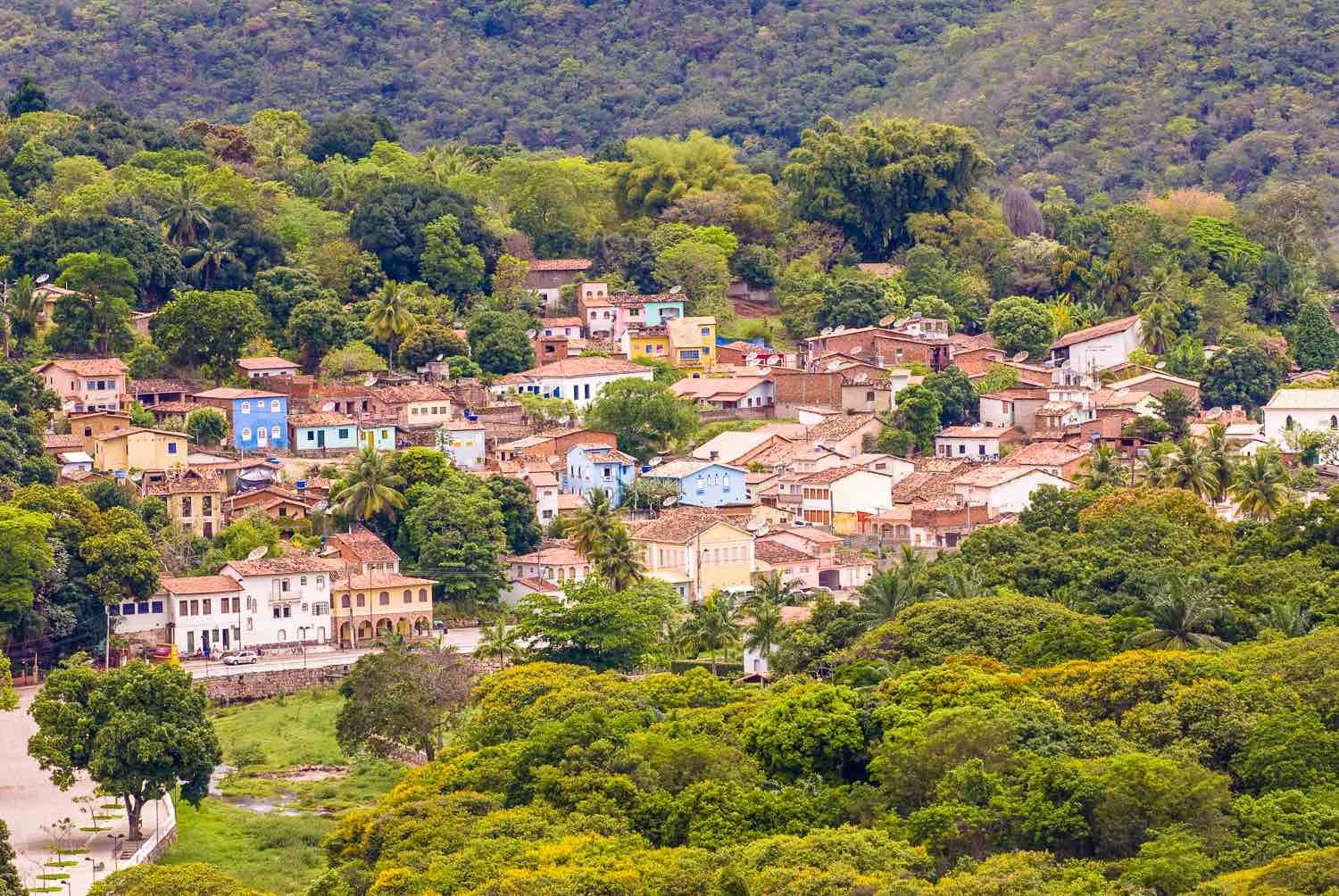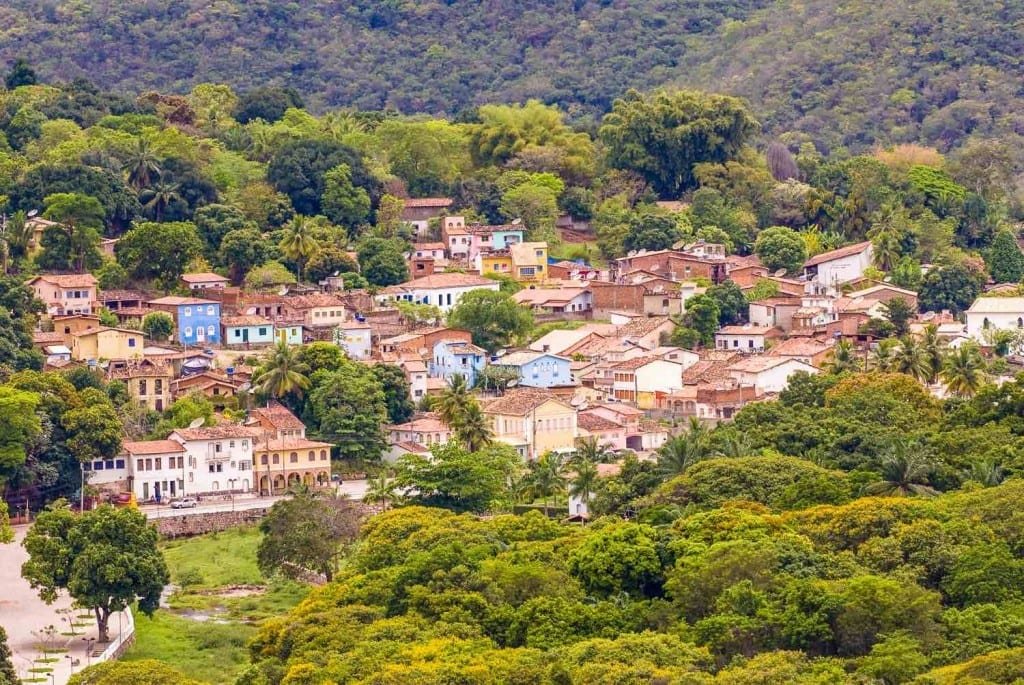 Chapada Diamantina lies roughly 250 miles due west of Salvador da Bahia.
Getting to Chapada Diamantina
Flights connect Salvador's airport (SSA) to Horacio de Mattos Airport (LEC) in the town of Tanquinho, 16 miles northeast of Lencois and the national park.
Flight times average 50 minutes and are typically scheduled on Sunday or Thursday.
Private charter flights—helicopter or fixed-wing—can be arranged any day of the week.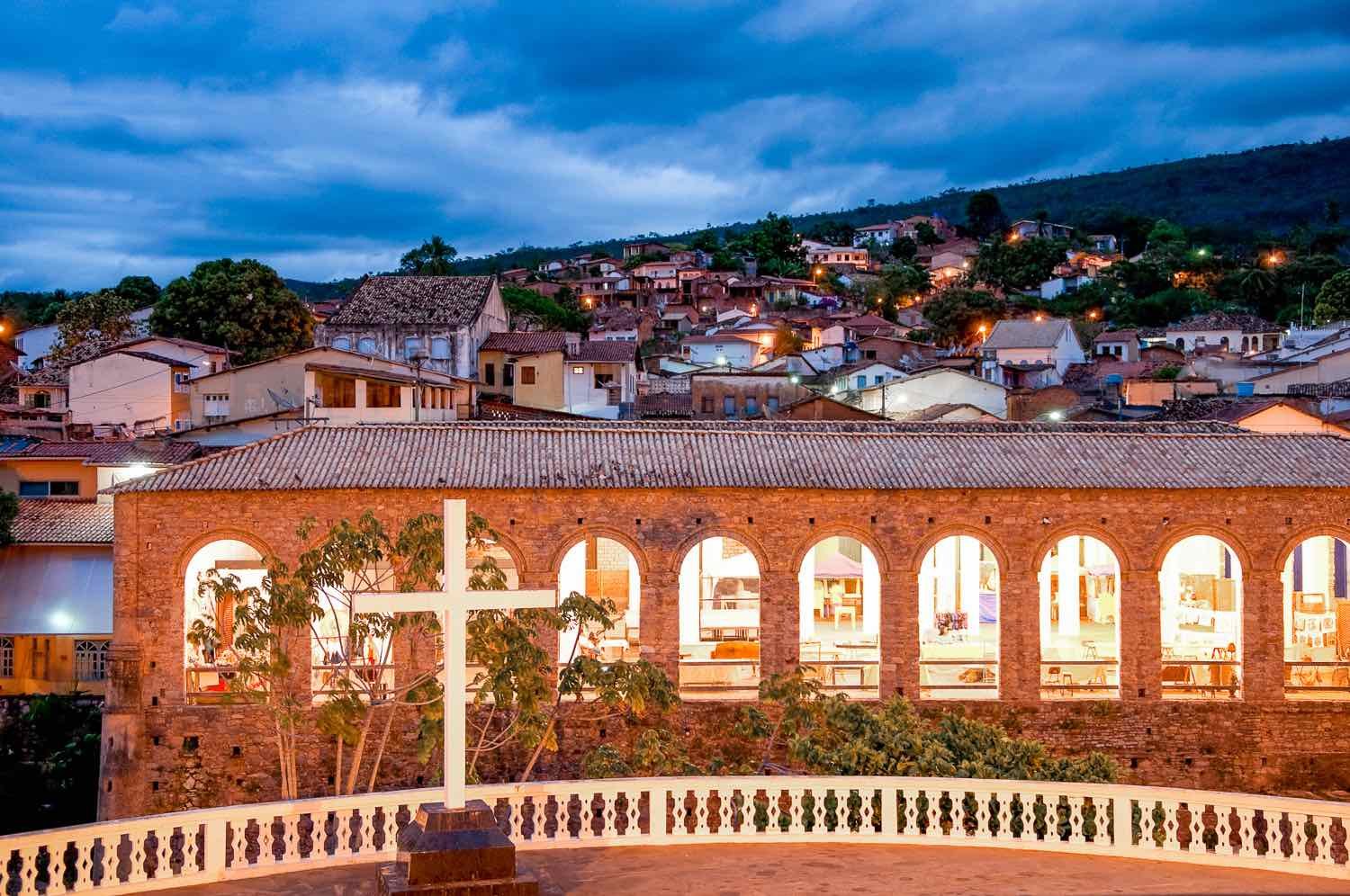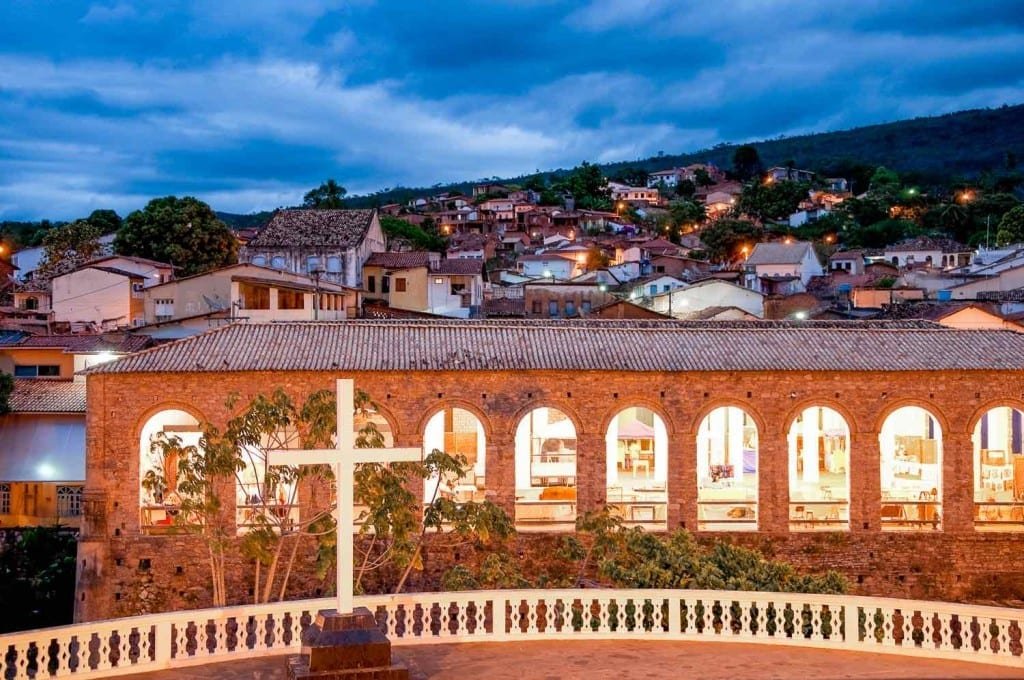 Alternatively, the drive from Lencois to Salvador takes about six hours.
Chapada Diamantina Climate
Chapada Diamantina enjoys a fairly constant range of temperatures with highs near 85ºF and overnight lows near 60ºF to 65ºF.
The wettest months are November to April, with monthly rainfall averages of 6 to 7 inches.
During the May to October dry season, monthly rainfall rarely exceeds three inches.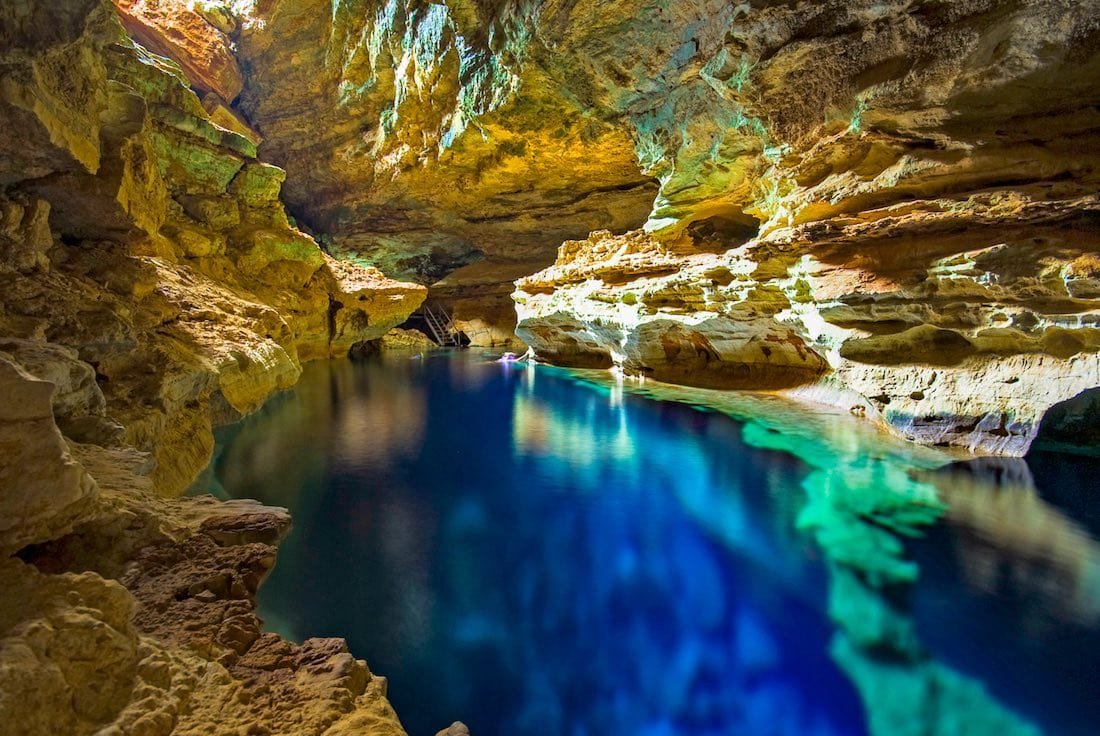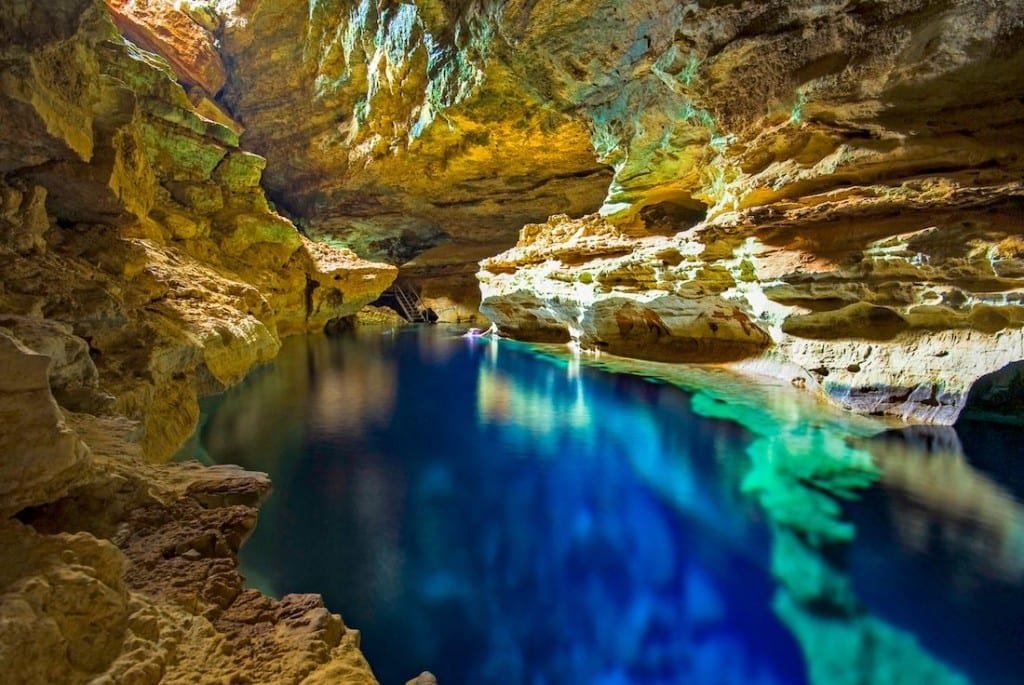 When you travel with LANDED, our team of travel experts and network of local contacts are at your service. We'll handle the details, freeing you to savor the moments. Call us today at 801.582.2100. Dream big. We've got you.
"The truth is that it is natural, as well as necessary, for every man to be a vagabond occasionally."
Samuel H. Hammond
PERFECT

Could not have been more pleased.  This was the trip of a lifetime for our family.  Thank you!
GO WITH LANDED

If you're planning to travel, go with LANDED. You won't be disappointed.
AMAZING ADVENTURE

The whole rhythm of the trip was perfect, and leaving one place for the next worked perfectly. This trip definitely made me want to experience other great spots in South America.
TRIP OF A LIFETIME

The locations were amazing. Your on-the-ground team was fantastic–knowledgeable and accommodating. Beautifully organized.
ABSOLUTELY AMAZING

The best guide I've ever had anywhere in the world. Top notch talent.
GREAT SERVICE

You were a great help in planning–ensuring that I was staying at the right places and enjoying the type of activities we love–and the follow up was incredible.
YOU GOT TO KNOW US

Exactly the bonding and sharing experience we'd hoped for. The rhythm, variety, and tone was spot on. With effective listening skills, you built a good picture of what we wanted–more complicated than "just" luxury. The result was a great trip, one made just for us.
BEST EVER

Excellent attention to detail. You listened carefully, asked the right questions, and customized with just the right balance. Superb guides. We felt relaxed and pampered all the way. You'll plan our next trip.
FANTASTIC EXPERIENCE

Not a single thing on the itinerary that we would change.  The guides were knowledgeable, friendly, and prompt.  The hotels were beautiful, the food delicious and the pace of the activities was perfect for us.
DO IT!

In short, our trip was amazing. Thanks so much for your constant assistance and thorough planning.
PERFECT

The planning, service and execution of the trip was flawless – thank you!
EXCELLENT

LANDED was helpful and knowledgeable, making our trip a memorable one.  I will use your services in the future as I continue to explore Central & South America.
A VERY WELL ORGANIZED DREAM

Your patience with my questions and concerns during the planning stage was remarkable.
THANK YOU

You actually got to know us, which made it possible to know just what we like. You promised the best trip ever and you kept your promise.
ENTIRELY AMAZING

Your recommendations were well thought out. We thoroughly enjoyed our honeymoon. Thank you!
THE ULTIMATE GUIDE

LANDED is the ultimate. You helped us make the most out of a week's time.
DIDN'T MISS A THING

We zip-lined, rafted, sailed, and surfed. The contacts were professional and courteous. We don't want to be back at work. Thank you for all of the work you did to set up this trip.