Fernando de Noronha
Fernando de Noronha is a 21-island archipelago, located 219 miles off Brazil's Atlantic coast—arguably the most beautiful island chain in all of South America.
"Here is paradise."

Amerigo Vespucci
Fernando de Noronha serves as an excellent dive location.
This picturesque archipelago is protected as both a national marine park and UNESCO World Heritage Site.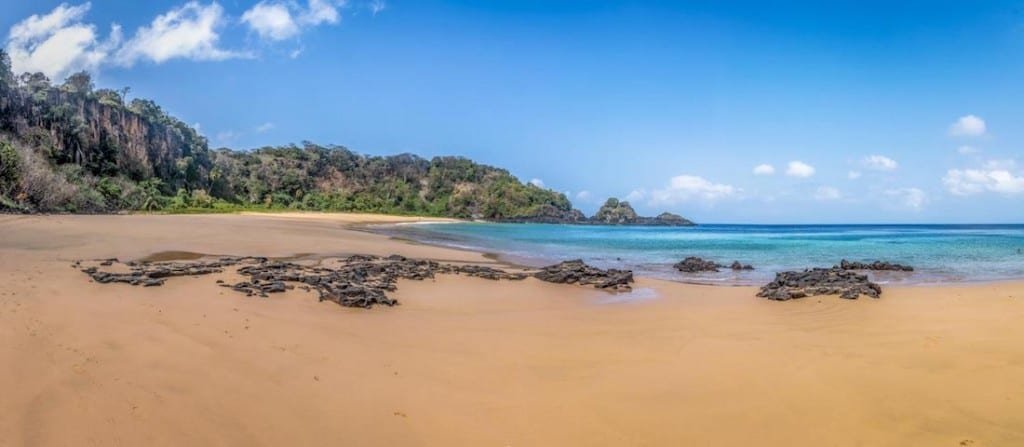 Scuba Diving Fernando de Noronha
Water temperatures average 80° and visibility in the Fernando de Noronha archipelago reaches 165 feet.
Hundreds of fish species, two species of sea turtle, spinner dolphins and sharks can all be observed among shipwrecks and coral reefs.
Fernando de Noronha is also known for its surf—between December and March, swell heights can reach 15 feet.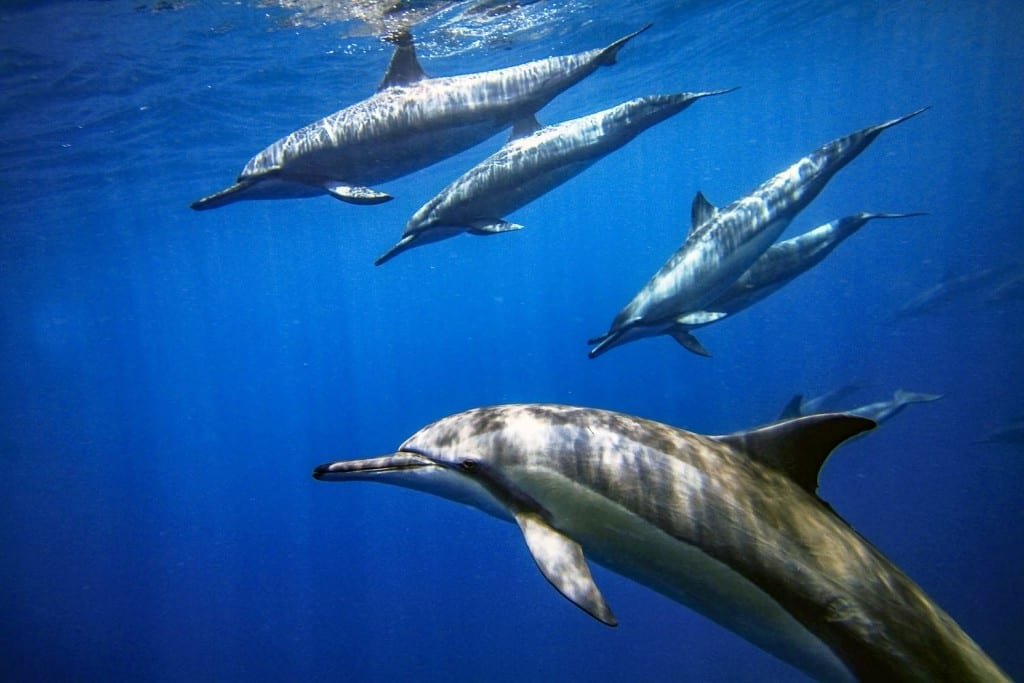 The Fernando de Noronha Islands are tiny; the largest encompassing an area of just eleven-square miles.
Hiking, Biking, and Dune Buggies
Dune buggies and bicycles are the preferred methods for reaching the numerous beaches and coves found here.
Visitors can also hike to abandoned forts—relics of Portuguese, French and Dutch occupation—that ring the main island.
The archipelago's climate is tropical, with temperatures ranging from 70° to 85° year-round.
Rainfall in Fernando de Noronha is typically concentrated between January and August.
Green Sea Turtle Watching
From December to May, Green sea turtles can be observed on the islands, hatching and quickly scrambling for the surf.
Accommodations on Fernando de Noronha range from simple bed-and-breakfasts to small, but luxurious pousadas.
Reservations should be made well in advance, especially during the December through March peak season.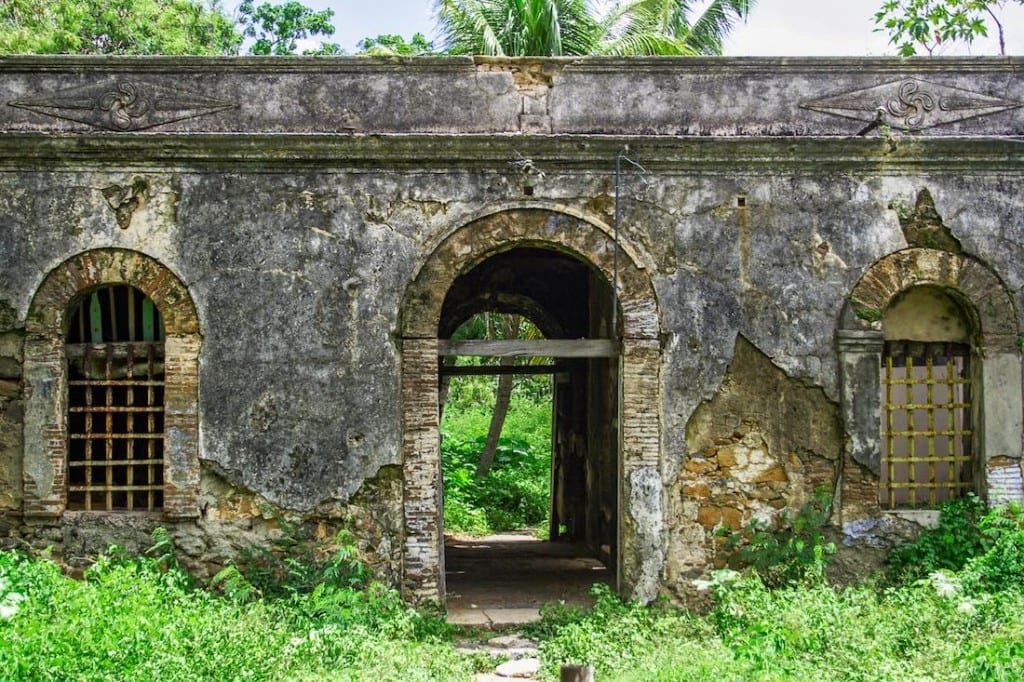 No more than 420 visitors are allowed on the Fernando de Noronha archipelago at any given time.
Getting to Fernando de Noronha
This is paradise on an intimate, exclusive scale.
Fernando de Noronha can be reached via regular flights from Recife and Natal.
Less frequent flights are also available from Fortaleza.
When you travel with LANDED, you'll be relaxed, prepared, and delighted. In fact, more than 90% of our business is repeat or referral. Speak with one of our expert travel planners today at 801.582.2100. Soon, you'll have LANDED.
"Live in the sunshine, swim the sea, drink the wild air…"
Ralph Waldo Emerson
GO WITH LANDED.

Could not have been more pleased.  This was the trip of a lifetime for our family.  Thank you!
IF YOU LIKE TO TRAVEL.

What an amazing adventure we have had.  Many thanks to you for putting it together. The whole rhythm of the trip was perfect, and leaving one place for the next worked perfectly. This trip definitely made me want to experience other great spots in South America as the people have been wonderful and the places incredible. Wish we had a month to really explore.  Everybody in the family had a great life experience. Thanks again!
DO IT.

One of our best trips ever, made excellent by LANDED's attention to detail. When planning the trip our travel planner listened to us carefully, asked the right questions, and customized the trip to have just the right balance of adventure and city sights for us. The guides, drivers, and "handlers" were superb. The hotels were top notch. We felt relaxed and pampered all the way. Will definitely look to LANDED to plan our next trip to South America.
Absolutely amazing. Thanks again John. Carlos was the best guide I've ever had anywhere in the world. Top notch talent.
We returned yesterday from our trip and I wanted to let you know that it was absolutely amazing!  There is not a single thing on the itinerary that we would change.  The guides were knowledgeable, friendly, and prompt.  The hotels were beautiful, the food delicious and the pace of the activities was perfect for us. Thank you so much for making our trip such a fantastic experience.
In short, our trip was amazing, and, as we had hoped, the Inca civilization was fascinating to us. Thanks so much for your constant assistance and thorough planning.
The planning, service and execution of the trip was flawless – thank you for making it perfect!
LANDED's services were excellent. You were helpful and knowledgeable, making our trip a memorable one.  I will use your services in the future as I continue to explore Central & South America.
It was like being in a very well organized dream. Your patience with my questions and concerns during the planning stage was remarkable.
I've never had such great service from a tour operator. Not only were you a great help on the planning-insuring that I was staying at the right places and enjoying the type of activities we love-but the follow up was incredible. Your team checked in with us several times during the trip to confirm that everything was going well, and that the guides you assigned were satisfying us. It's one thing to get a "thank you card" or a "hope your trip was great" note after you're back, but to insure that it's going well during the trip is a welcome first! I look forward to working with you again on a another trip.
You actually got to know us, which made it possible to know just what we like. You promised the best trip ever and you kept your promise.
The entire trip was amazing. Both the hotel & restaurant recommendations were well thought out and helped us thoroughly enjoy our honeymoon.
LANDED is like the ultimate virtual guide, suggesting the high points and helping us get the most out of a week's time.
We had a great time, and didn't miss anything. We zip-lined, rafted, sailed and surfed. The contacts and drivers were professional and courteous. We don't want to be back at work. Thank you for all of the work you did to set up this trip.