Guatemala's Pacific Coast
Guatemala's Pacific Coast
In Guatemala's southern region, cool volcanic highlands and mountain-fed rivers plunge down to a lush coastal plain.
Sugarcane, coffee, and banana plantations extend for miles, and black sand beaches and mangrove estuaries line the shore.
The Pacific Coast–La Costa–arcs for 155 miles from Mexico in the west to El Salvador in the east.
La Costa's Pacific Highway
The Pacific Highway links these ends, with numerous finger roads running south to ports and fishing villages.
Although this region is not as developed as the coasts of other Central American nations, its emergent nature has a key advantage; visitors often have beaches, waves, and archeological sites entirely to themselves.
Monterrico
Monterrico, 77 miles (2.5 hours) south of Guatemala City, is a sandal-and-tee-shirt village, fronted by a wide, volcanic-sand beach.
When you mention the Pacific to Guatemalans, they reflexively mention Monterrico.
Friday and Saturday nights can bustle, as city dwellers flee the capital for bass-thumping beach parties.
Fresh Ceviche and Stunning Sunsets
The rest of the week is relaxed and hammock friendly.
The morning catch becomes ceviche lunch, and days finish with marvelous sunsets.
Monterrico's waves are powerful, re-forming the beach from mirror smooth to sand cliff, with daily regularity.
Nature Reserves and Sea Turtle Nesting Sites
Monterrico is well-known for its neighboring nature reserves and sea turtle nesting sites.
While egg-laying season extends from June to November, visitors can observe rescued turtles and iguanas year-round at the Tortugario conservation project.
The Monterrico-Hawaii Nature Reserve encompasses eleven square miles of mangrove forest, beaches, and canals—prime habitat for caimans, herons, leatherback and olive ridley sea turtles.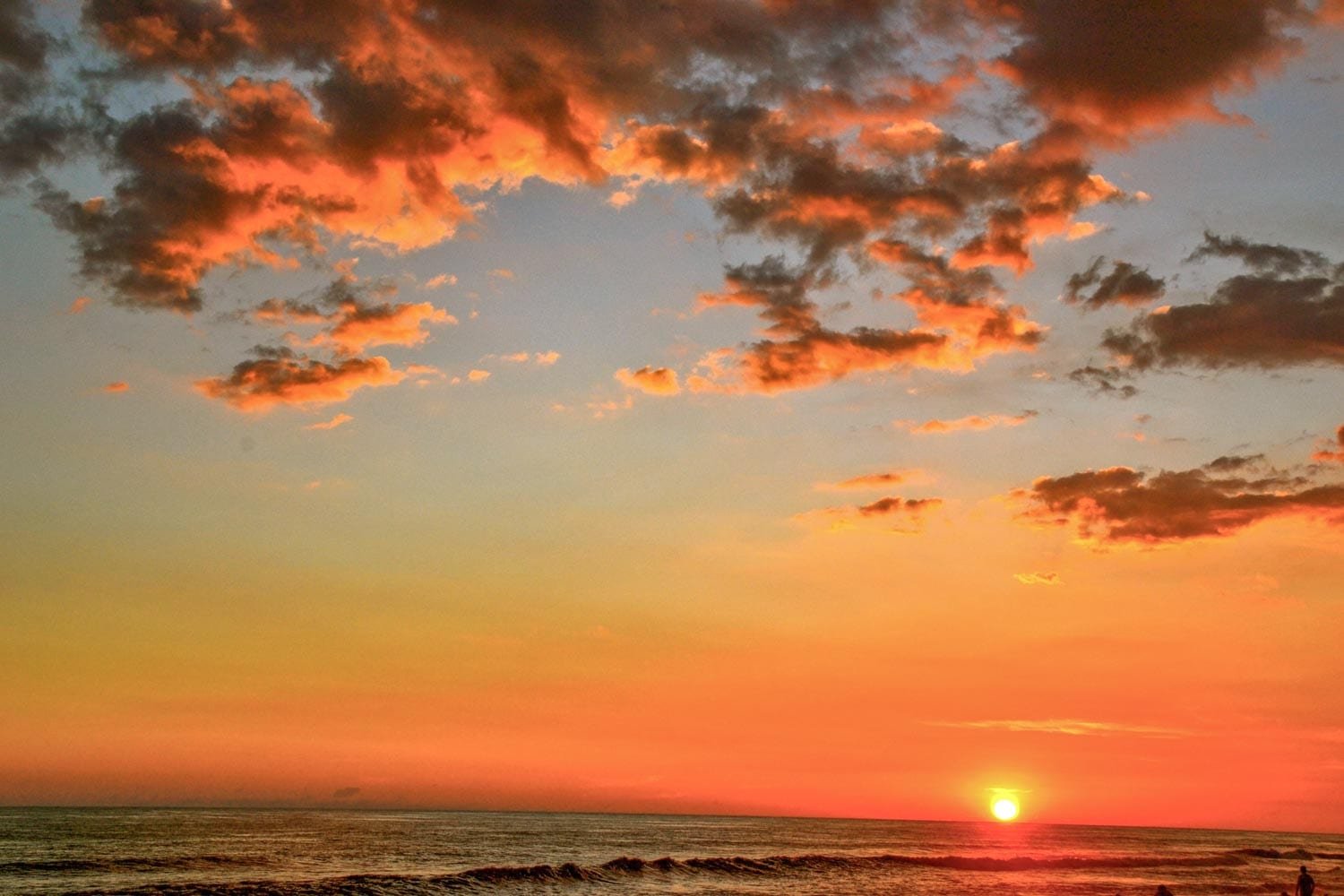 San Jose
A short drive west of Monterrico, the town of San Jose is home to Puerto Quetzal, Guatemala's largest port.
Nearby, the towns of Chulamar and Itztapa are known for their beaches, surf, and sport fishing.
Sipacate-Naranjo
To the west, the Sipacate-Naranjo National Park comprises a twelve-mile stretch of mangrove forest and dark sand coast.
Four species of sea turtles nest here, along with Roseate spoonbills, Boat-billed herons, Wood storks, and Brown pelicans.
Surfing is possible within the park, with waves ranging between three and twelve feet.
The biggest swells arrive from June to October in the rainy season. December to April brings swells better-suited for beginners.
Santa Lucia Cotzumalguapa
Inland, the Pacific Slope is rich in pre-Columbian sites.
The town of Santa Lucia Cotzumalguapa is situated near the largely unexcavated sites of El Baul, El Castillo, and Bilbao.
Abaj Takalik
In the west, the Abaj Takalik Archeological Park protects what remains of an ancient city, displaying late Olmec and early Maya characteristics.
According to local archeologists, the site was continuously occupied for nearly 2,000 years.
Highlights include massive sculpted monuments, a pyramid, a ball court, and a steam bath with a multicolored floor.
Thinking of visiting Guatemala? When you travel with LANDED, you'll be relaxed, prepared, and delighted. In fact, more than 90% of our business is repeat or referral. Speak with one of our expert travel planners today at 801.582.2100. Soon, you'll have LANDED.
"The first experience can never be repeated. The first love, the first sunrise, the first South Sea Island, are memories apart, and touched a virginity of sense."
EL SALVADOR'S PACIFIC COAST